30+ Holiday Candy Recipes
As an Amazon Associate and member of other affiliate programs, I earn from qualifying purchases.
Holiday candy recipes for every occasion! Hoping your jaws drop at the sheer diversity and creativity of these holiday candy recipes. But I also hope to showcase some easy and simple ideas as well. No one needs the holidays to be any more complicated, my intention here is to add sweetness!
So, here are some of my favorites, passed from generation to generation, and some from my friend's blogs too. Find chocolates, truffles and fudge, hard candies, you name it. I tried my best to include a bit of everything.

So Many Holiday Candy Recipes To Choose!
As soon as Thanksgiving is over it's time to begin our holiday baking! I try to mix my platter up, some candy some cookies, lots of colors. I mean chocolate is great, but a platter of all brown isn't very festive.
I have included recipes from some bloggers I know, as well as my own tried and true candy recipe favorites. I know that you will be certain to find something new to try this year.
So, please pull up a chair, relax and browse the recipes here.
Holiday Candy Recipes Divided By Categories
So, with this many recipes to choose from, can get hard to choose. No worries. I have updated this post since it was first shared back in November of 2014 with a bit more organization to help break it down a bit. So, if you need fudge recipes vs. hard candy, then I hope this helps.
As you scroll down through all the recipes, then simply click each photo, or the recipe name to be taken to the respective recipe.
Here are all the holiday candy recipes by category:
Fudge
Brittle & Bark
Hard Candy
Soft Candy
Chocolates & Truffles
Caramels
Nutty Treats
Holiday Candy Recipes Featuring Chocolate
Let's face it, chocolate works for every occasion. You can dress chocolate up for the holidays. But, truth be told, no one is ever going to ask why you want to serve chocolate on any day of the year. For that reason, I think let's start with chocolates. Do you like truffles? I have your back. Need a couple of good chocolate bark recipes? Look no further. There are recipes for those, as well as chocolate-covered pretzels, chocolate nut clusters, and more.
Tips For Making Chocolate Candy And Truffle Holiday Treats
Chocolate is pretty easy to work with because mostly you use pre-made chocolate to dress up in various ways.
Using quality chocolate chips makes a difference. Hershey and Ghirardelli both offer tasty options and can be found everywhere.
Chocolate melts easily, but don't let it burn! Burnt chocolate becomes very acrid and can ruin the joy of chocolate for days… Well, maybe more like seconds.
Dark, light, milk, sweet, semi-sweet, 70% cocoa, and the list goes on. Make sure you get the right chocolate to play the right role in your holiday chocolate candy recipe.
Darker chocolate works best for anything involving mint because the spice of the mint plays nicely with the bitterness of the chocolate. Whereas, milk chocolate can sometimes get overpowered by peppermint.
When making truffles be sure to warm the ingredients first. Also, the finer you grate the chocolate to start, then the better off the final result turns out. If you bend a tine on a fork then you can create a great dipping tool if you don't want to purchase a truffle tool.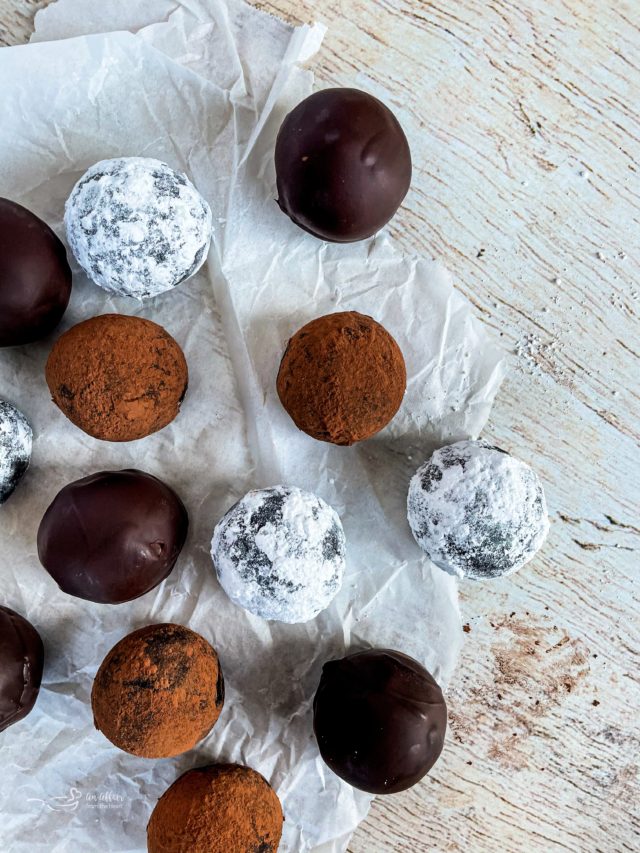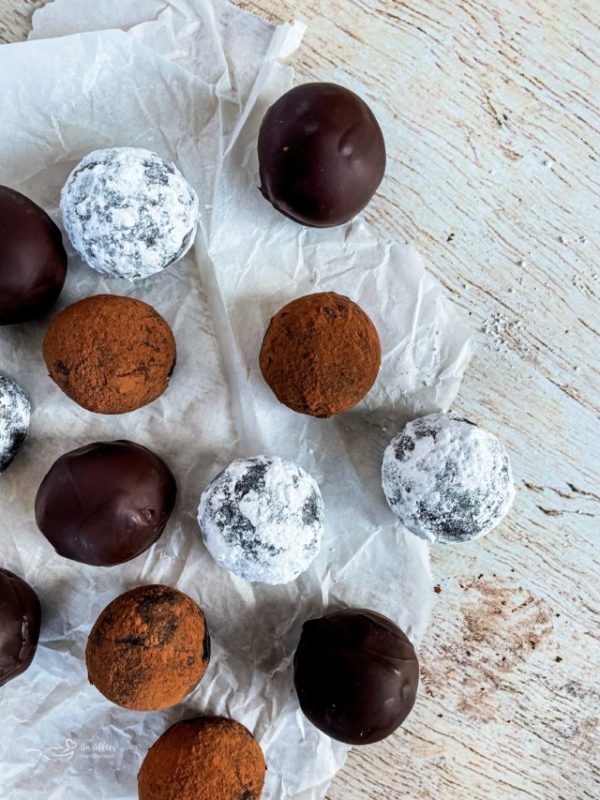 Homemade Chocolates & Truffles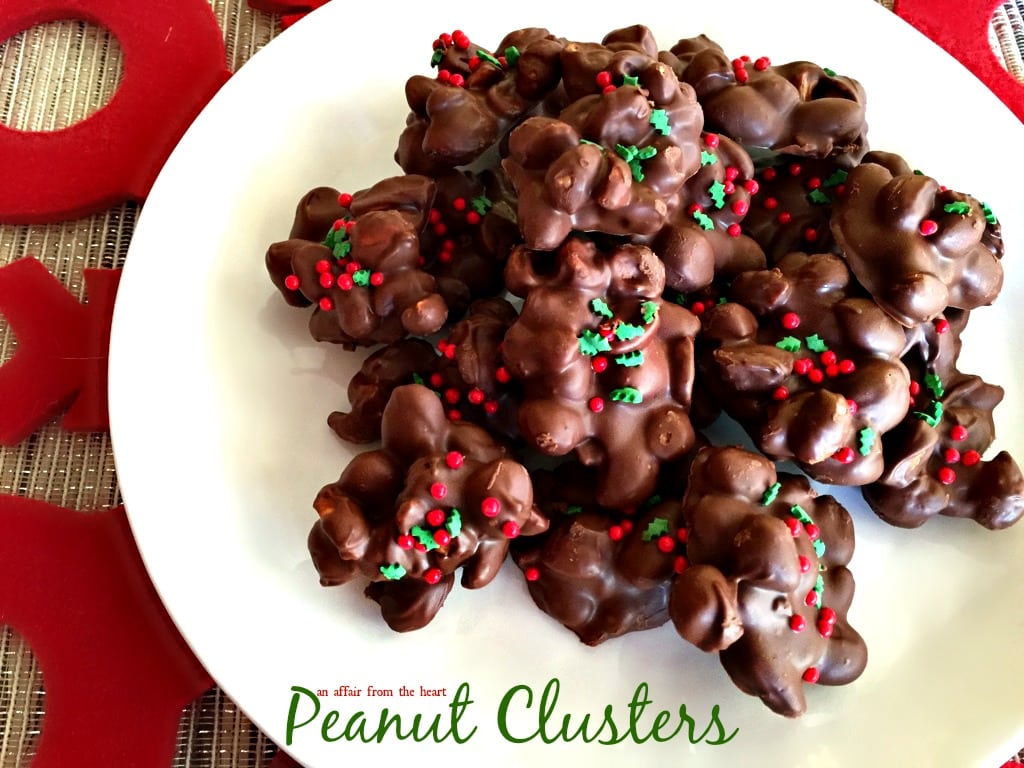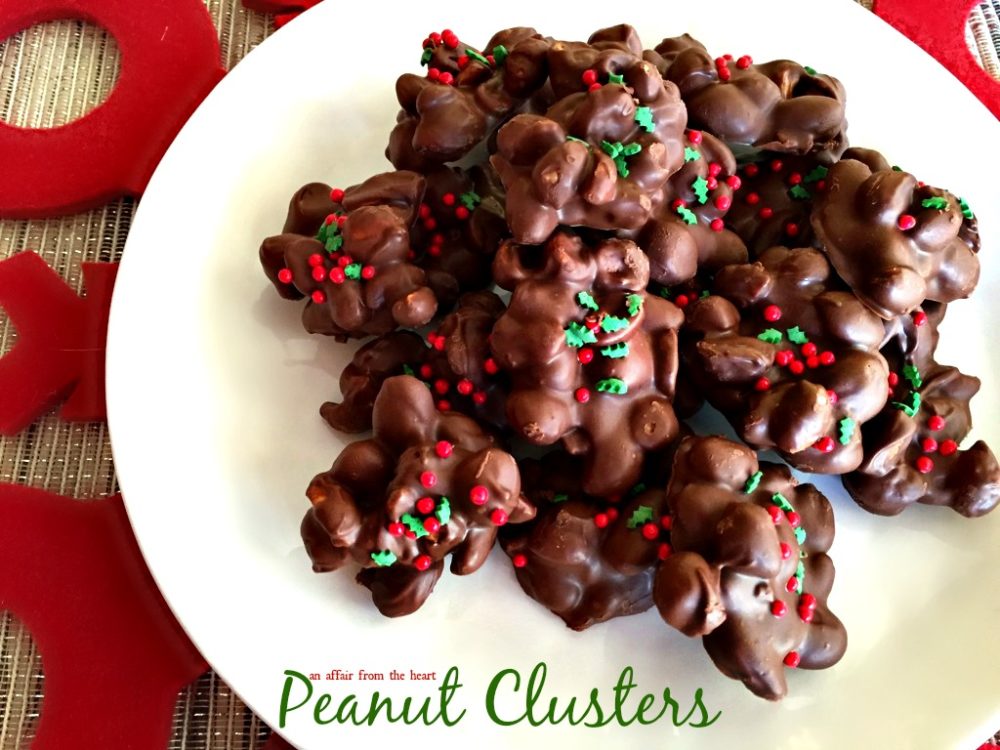 Caramels
Caramels can range from very soft to mildly firm and chewy. Either way, great caramels come from being a bit patient, if you are making them from scratch. Or, if you are simply melting pre-made caramels, then being careful not to burn them is important. Caramels typically are a combination of a lot of sugar, some cream, butter, and a bit of salt.
Just like chocolate, caramel goes with just about everything. So, you can get very creative with caramels!
Tips For Caramel Holiday Treats
Whether making caramel from scratch or using packaged caramels, make sure nothing burns. Burnt caramel is like burnt chocolate, very unpleasant.
Adding liquid to thin out the caramel to make things easier to dip should be done in small and careful increments. Keep stirring until you get the right consistency when the liquid is absorbed. Having ingredients warm to start is very helpful.
Use white sugar if you are making the caramel from scratch like this caramel sauce recipe.
A Dutch oven works well for making caramel, or a large enamel saucepan. High and even heat is a must.
More Caramel Candy Ideas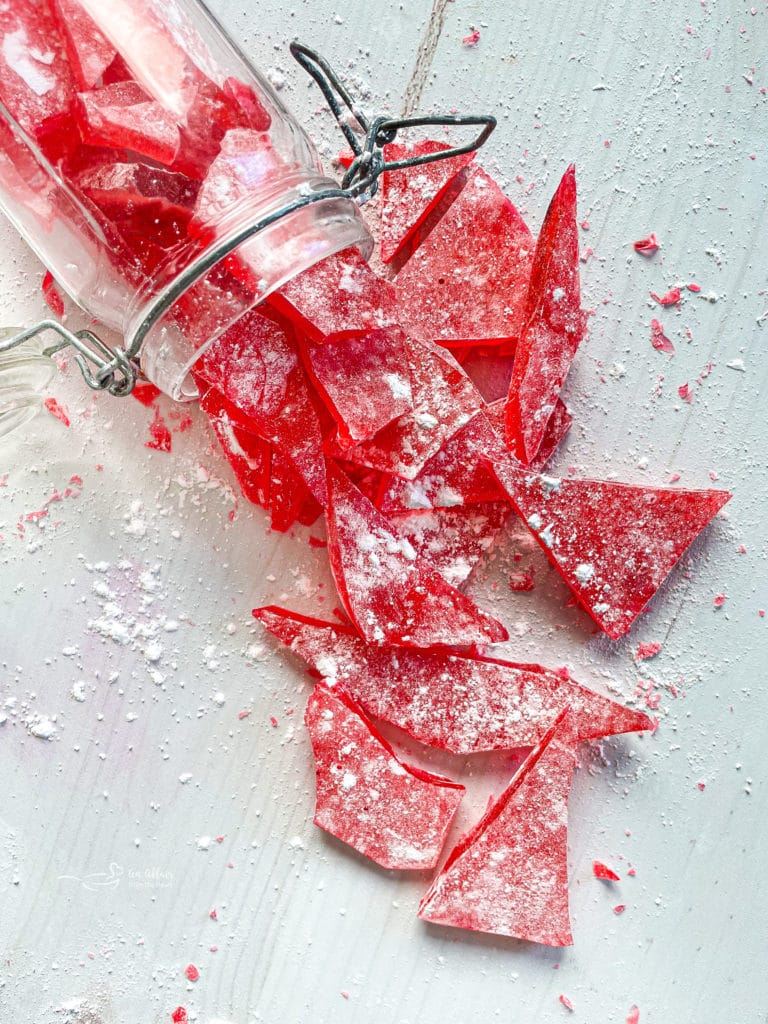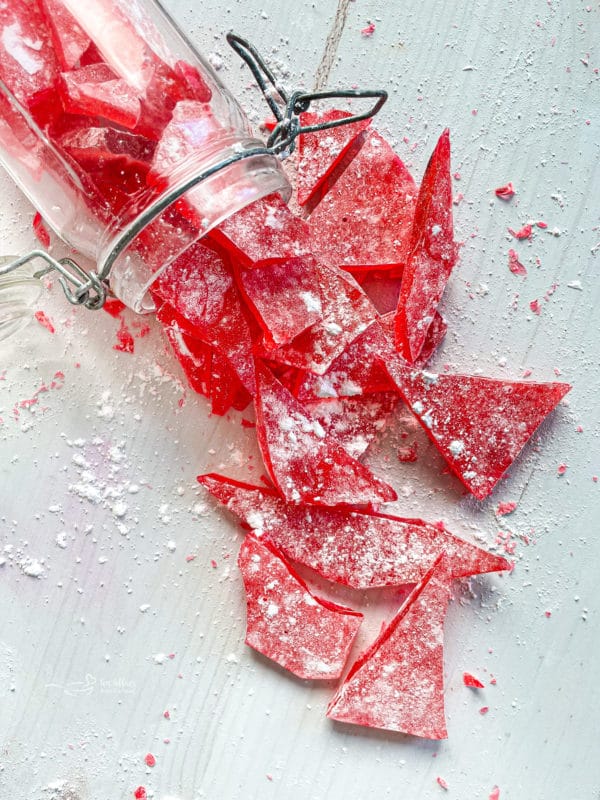 Hard Candy
Many people avoid making hard candy. The perception that it is difficult might be well earned, but not for the right reasons. See, the difficult part isn't making it. Rather, the difficult part is paying attention to the process. It just takes a modest bit of patience. But I get it, patience sometimes runs in short supply, especially around the holidays.
And there is only so much room and time to pay too much attention to anyone thing when so many others need to be considered. But, if you have the patience then making hard candies rocks harder than rock candy! (And that's pretty hard…)
Tips For Making Holiday Hard Candies
The key to making hard candy is focusing on the process. The right temperature makes all the difference. Because in truth, hard candy is actually glass. Sugar glass. Just like silica/sand turns to glass at volcanically high heat, the sugar converts into a glass state. Pretty neat.
The process to convert sugar into a smooth, hard, slightly transparent confection involves heating a sugar, and or corn syrup, and water solution to 300 – 310° F. This is called the "hard crack" stage of sugar.
Test your thermometer's accuracy by inserting it in boiling water. Give it about five minutes, then it should read 212° F. If the reading is higher or lower, make sure you figure that into the difference when you melt and heat the sugar.
Heat the sugar or corn syrup mixture to the proper temperature, then cool it properly. This is called "tempering".
If uncooked sugar crystals are in hot candy syrup, you can't get the candy to "glass" over. To make sure the sugars mix in, wash the sides of the pan with a wet pastry brush constantly, so those sugars don't collect and crystallize on the sides of the pan.
Make sure you have a proper surface to temper on. You can't pour anything this hot on just any surface. Silicone sheets, marble, things that are made to resist very high heat are required.
More Hard Candy Recipes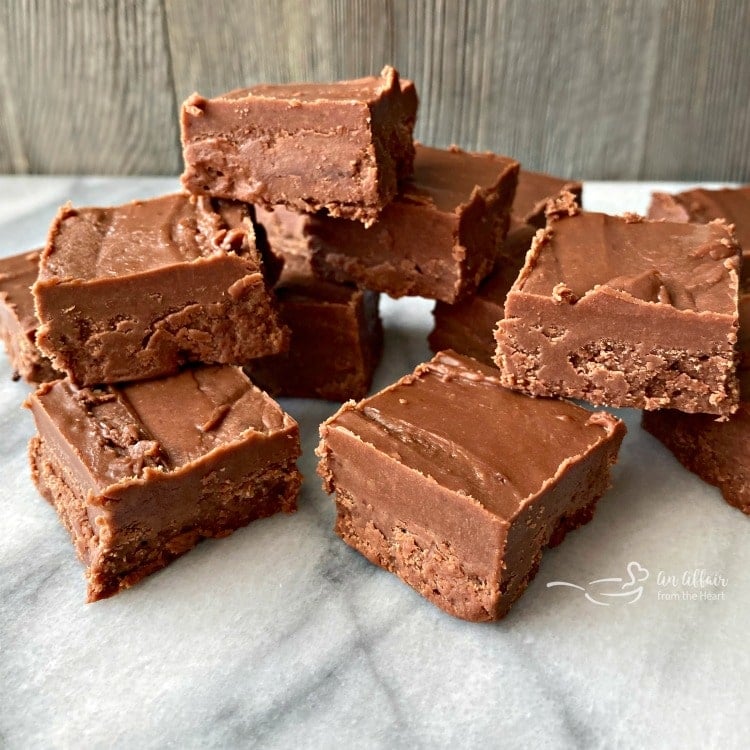 Fudge
Fudge never fails to please. There are all kinds of ways to do fudge. Fortunately, despite also having a reputation for being difficult, fudge can actually be very simple to make. Another great thing about fudge? Well, talk about letting the imagination run wild! For fudge, the potential runs vast and wide.
But no matter how you make fudge, especially holiday fudge treats, how smooth and rich it turns out makes all the difference!
Tips For Great Holiday Fudge Recipes
Fudge comes down to a bit of technique, but really just having the right utensils and pots takes a lot of the difficulty out of the equation. It is not sensitive to heat for example as making hard candy, so that provides a bit of leeway too.
Use wooden or silicone utensils if possible and make sure they can stand up to stirring a thick mixture.
A large heavy-duty pot, either enamel, stainless or even cast iron like a Dutch oven works.
Get yourself a decent thermometer if you don't have one already. The temperature is not as unforgiving as hard candy, but getting the temp right makes all the difference to the softness and smoothness of the fudge.
Make sure to grease your pan so you can easily remove the fudge once it sets up.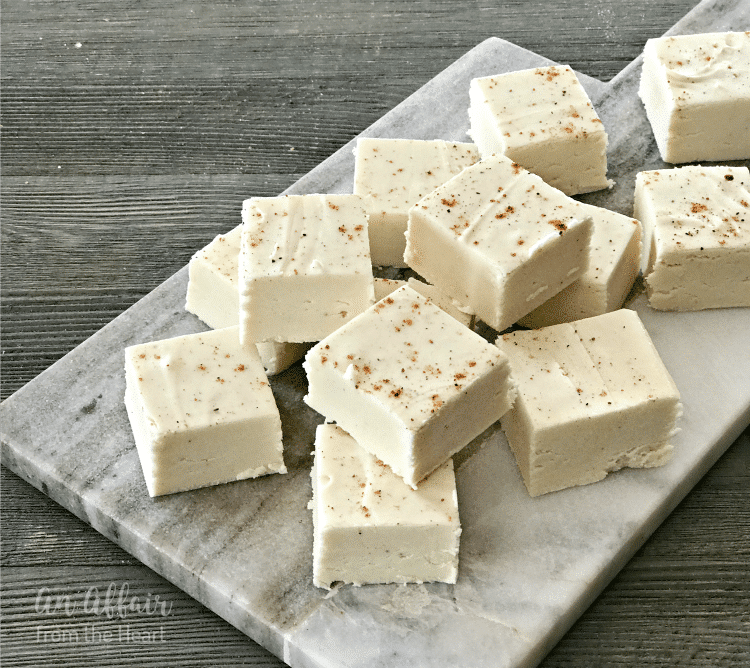 More Holiday Fudge Recipes
Caramel, Toffee and Pecan Fudge
50% Off Fudge – The Devilish Dish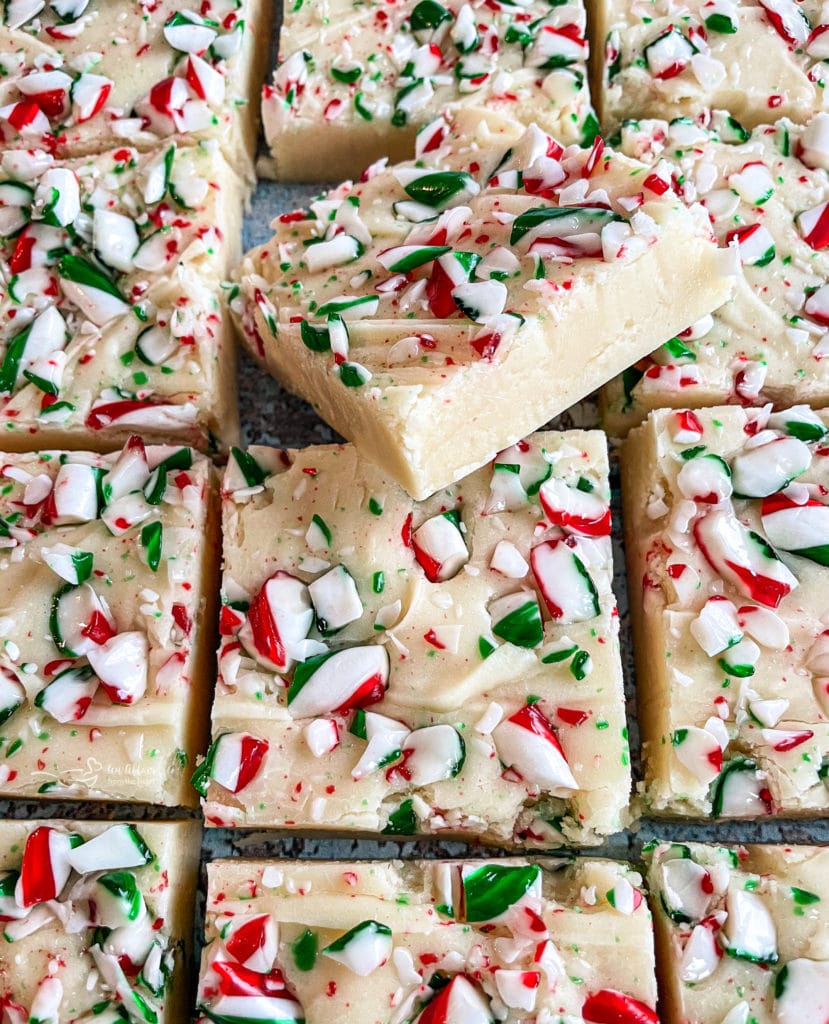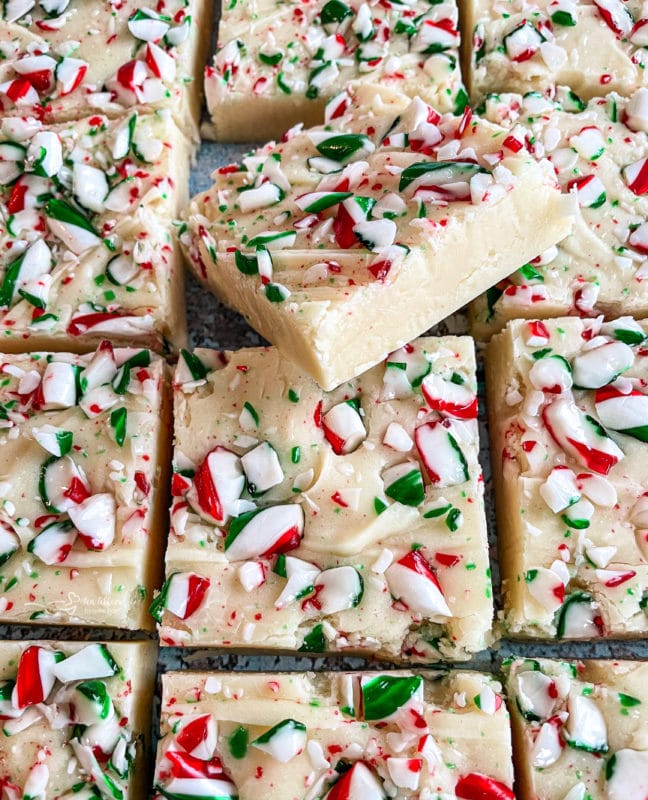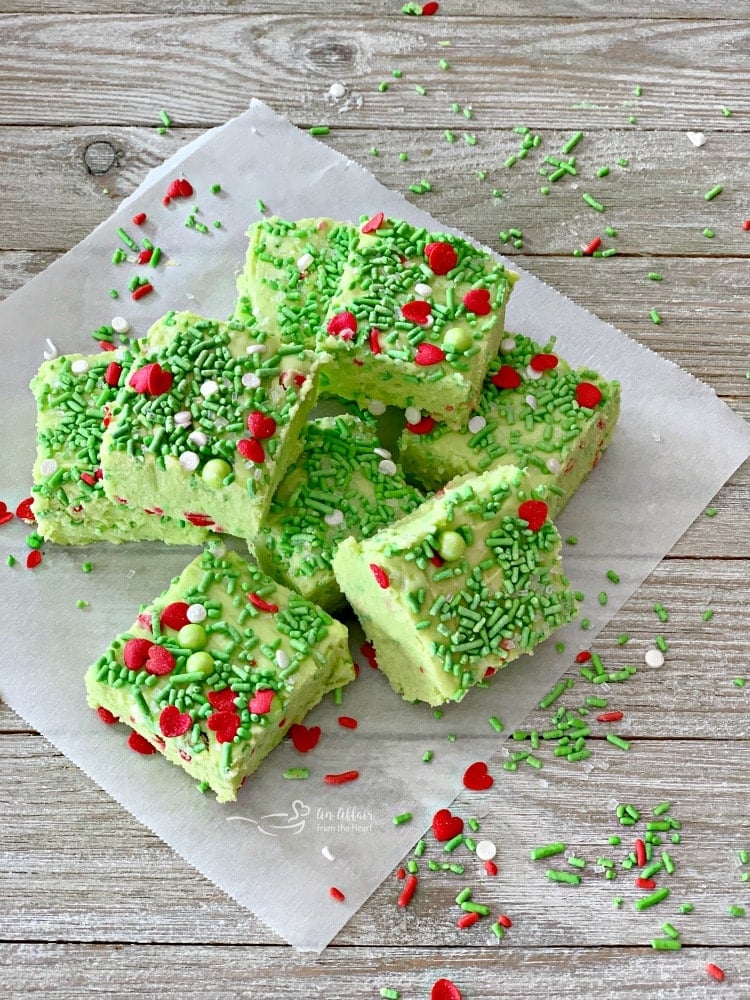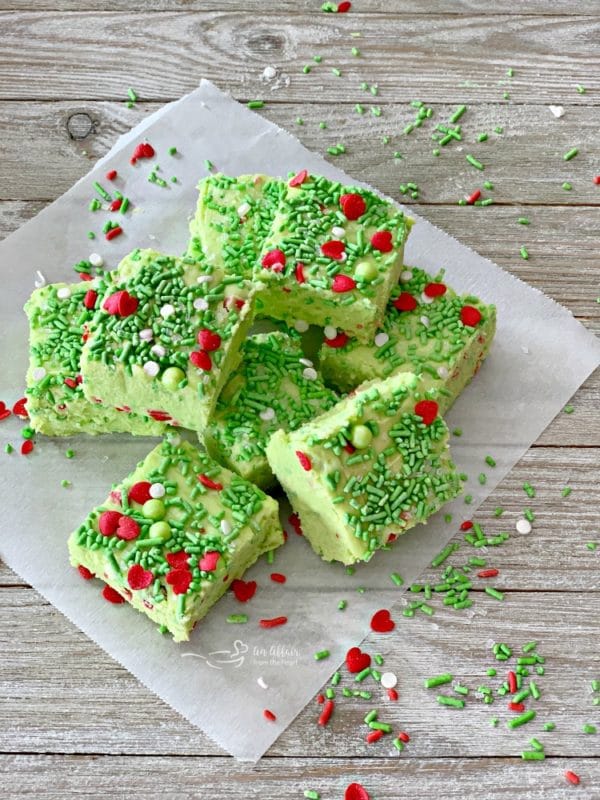 Barks, Brittles and Toffees
Brittle sits kind of at the corner between caramel and hard candy. Making it is also all about getting the temperature just right for everything to work out just right. Most people assume brittle just features peanuts, but in fact, really any sort of nuts work great. So don't let a peanut allergy get in the way of enjoying brittle!
What Is The Difference Between Toffee And Brittle?
Brittle comes out as a hard candy. It is usually made with nuts like pecans, almonds or peanuts, or a mix of nuts. Brittle cools to a translucent hard candy. Toffee is closer to a hard caramel because it starts with a mixture of butter and sugar. Brittle is cooked at a higher heat than toffee.
Why Is It Called "Bark" Candy?
"Bark" describes basically the way the candy looks when you break it up. It has creases and crevices and looks a bit craggy, like a piece of bark. Barks are super easy to make because they don't require the same level of heat as making brittles and toffees. Brittles and toffees must be heated to a relatively high heat to create the crunch. However, with bark, you just want it hard enough to be able to shatter into chunks.
Tips For Making Great Brittle For The Holidays
Don't get baking soda and baking powder mixed up. The baking soda is crucial to creating bubbles of air, as well as getting the crunch just right.
Heat the nuts before adding them to the hot melted sugar to prevent the sugar from cooling too quickly.
Do not let the sugars crystalize on the sides of the saucepan, just like hard candy. In fact, making brittle is very similar to making hard candy, but you add nuts to it.
Many brittle recipes use corn syrup and or vinegar to help prevent crystallization of the sugars.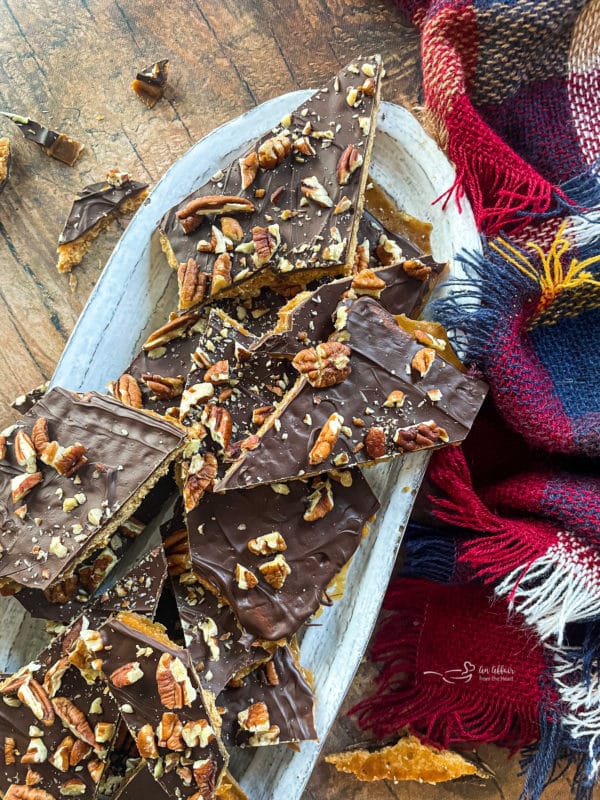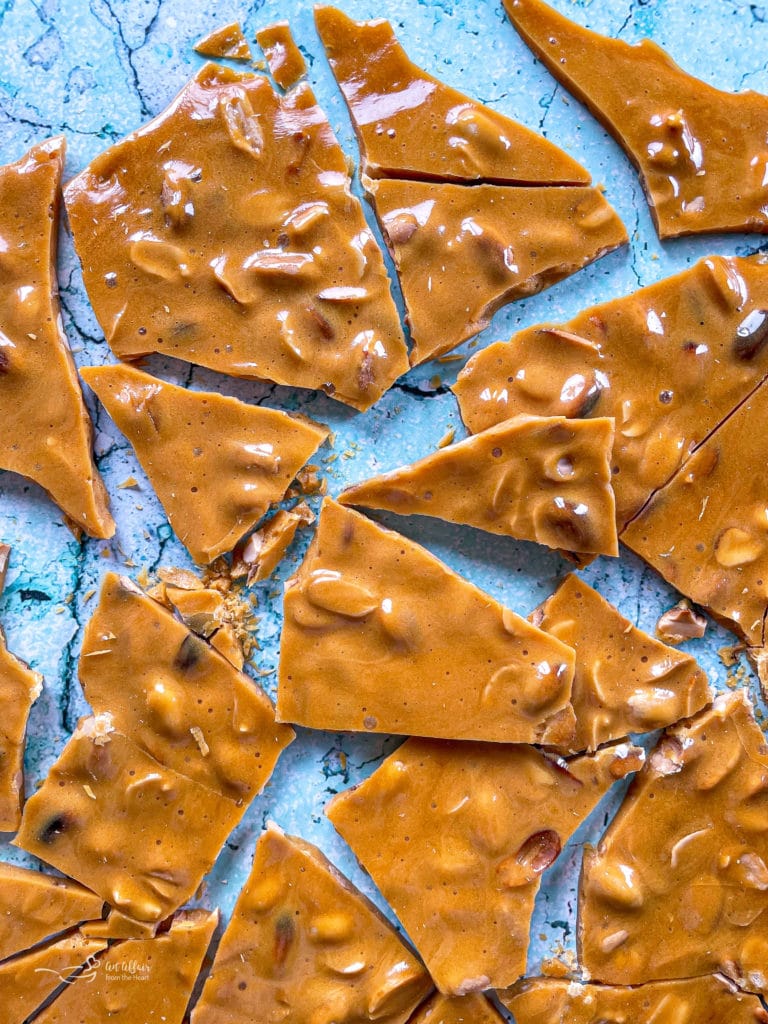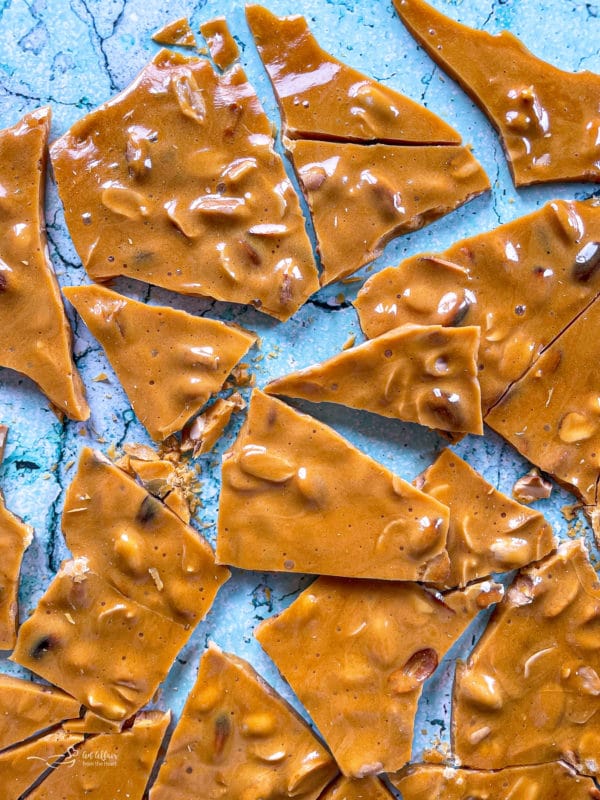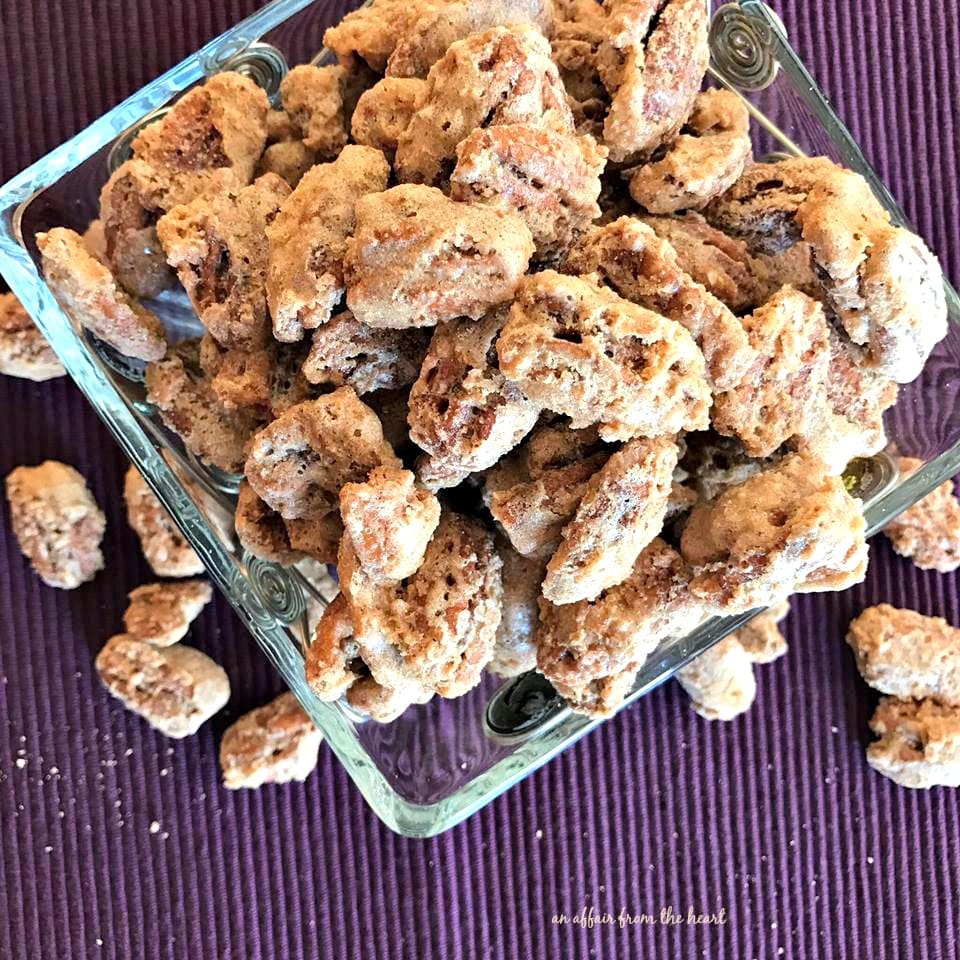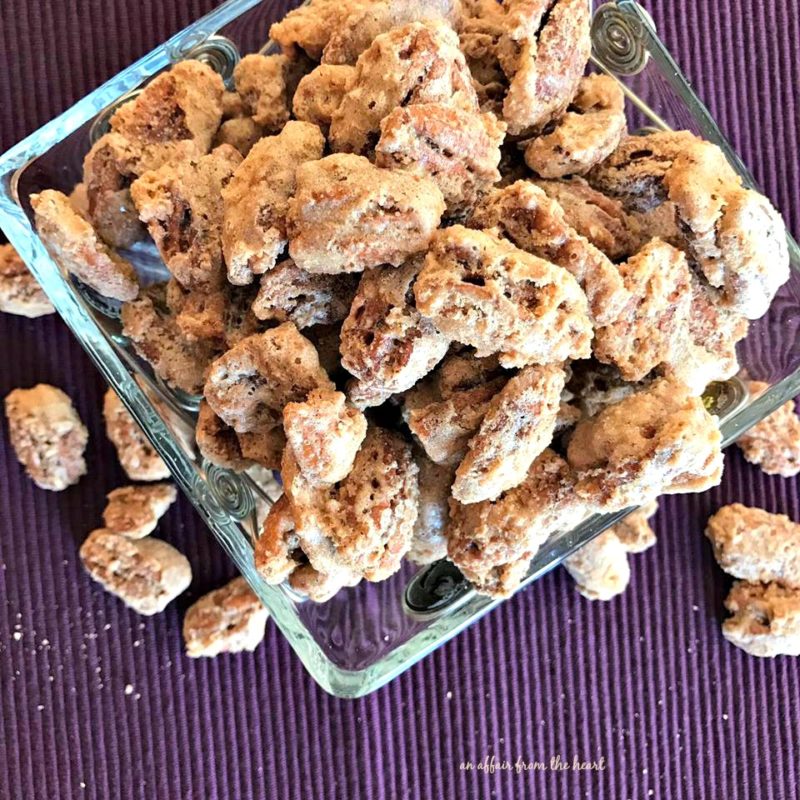 Nutty Treats
Nuts and holidays seem to go hand and hand. And, not only singing about roasting chestnuts on open fires either. While not everyone is nuts about nuts during the holidays – especially whoever gets tasked with cracking them is necessary – they still make great holiday candy treats. It is easy to find nuts that don't cause allergic reactions if that is an issue too.
Tips On Using Nuts In Holiday Treats
Make sure if you are using roasted nuts that they are still fresh. Some nuts preserve better than others too so watch out for nuts susceptible to spoilage, like pecans.
If you are serving anything with nuts, then make sure anyone that might be allergic has a head's up first
Things like almonds come raw or cooked, so make sure which is which for your recipe.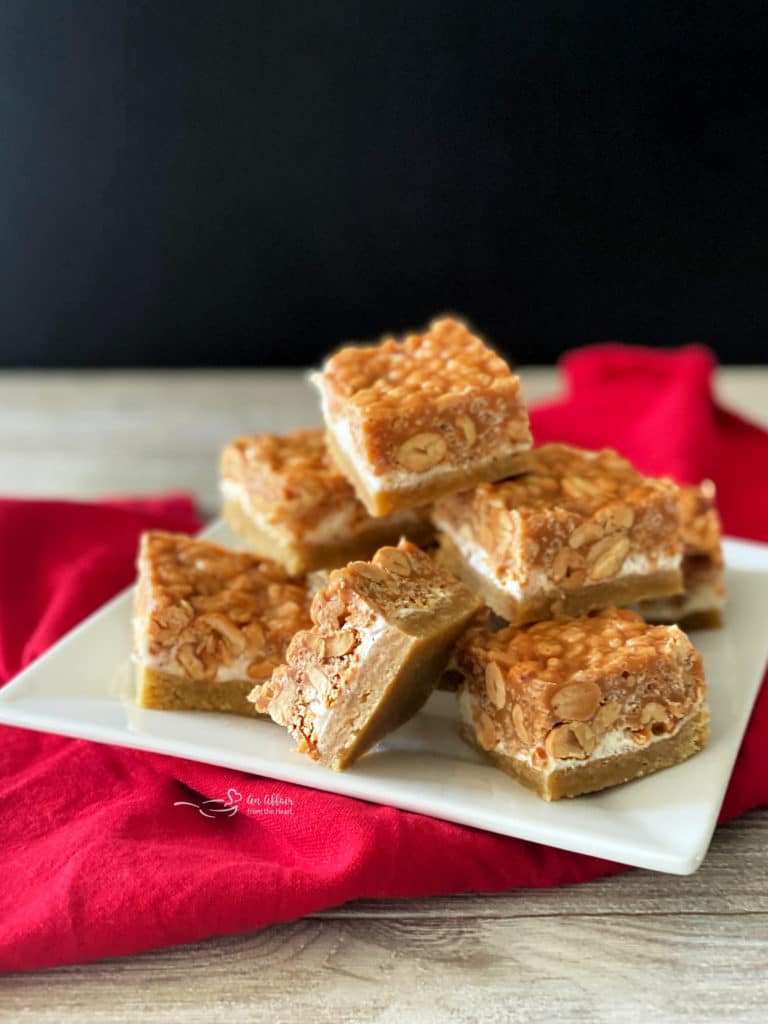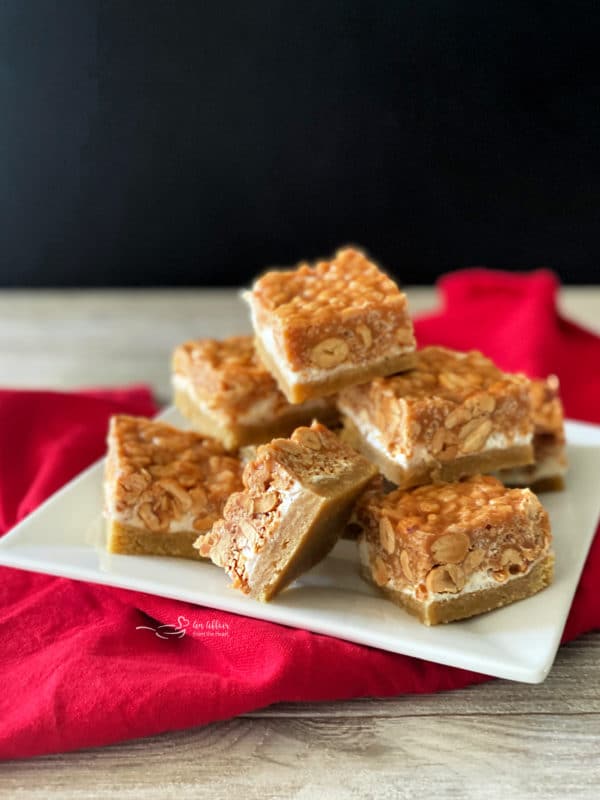 More Nutty Treat Ideas For The Holidays
Soft Candies
Chewy and flavorful soft candies like gummies and gumdrops make a fun way to add color as well as sweetness to your Holiday candy possibilities. They are much easier to make than hard candies, yet just as much fun when it comes to what you can do with them. You don't have to worry as much about the heat because the gelatin does the trick.
Tips For Making Soft Candies For The Holidays
While heat is not as much of an issue, the ratio of liquid to gelatin makes a difference.
You can rely on flavored gelatins to create the color as well as the flavors.
If you store gummy-style candies correctly they last well past the holidays.
"Bloom" your gelatin first – this means you hydrate it a bit in a small amount of the liquid so it dissolves more easily into the hot water.
Holiday Gummy Treats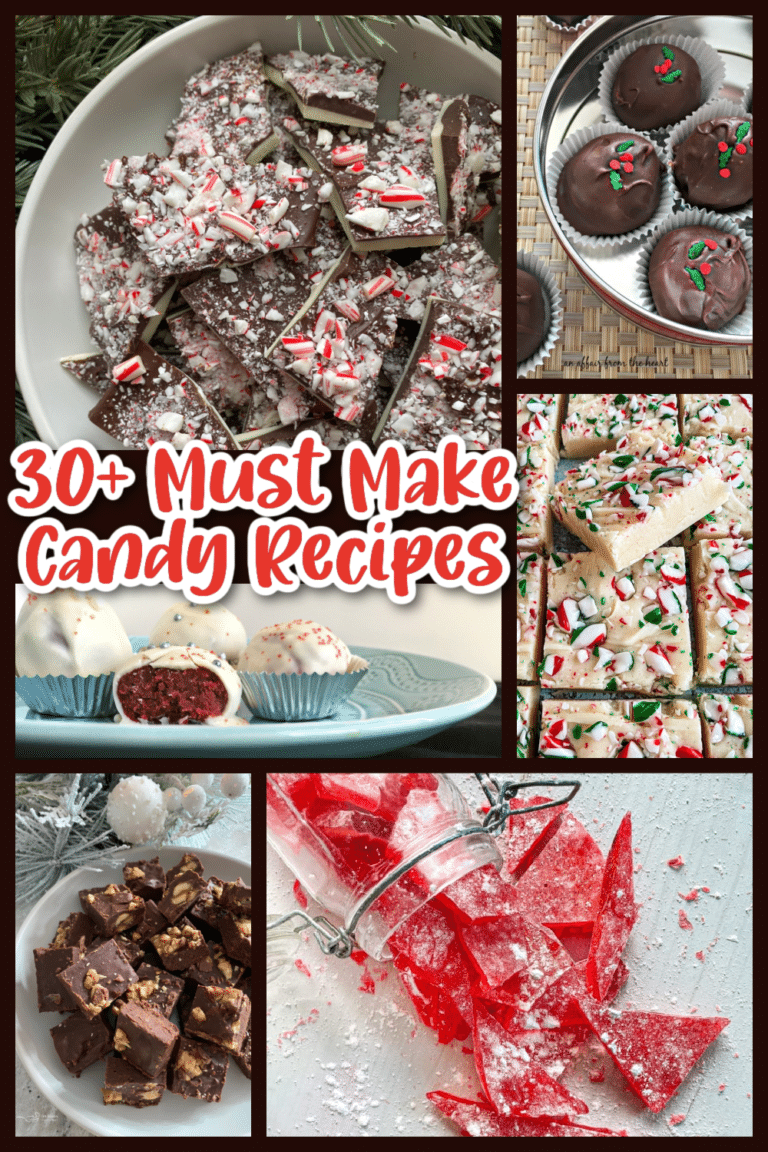 Love these Recipes? Pin them!
This collection will be updated as new recipes are added! Pin the whole collection before you go, to find it easily!
I hope that you have found lots of holiday candy-making inspiration!
To find even MORE ideas, please visit my Holiday Baking Board on Pinterest!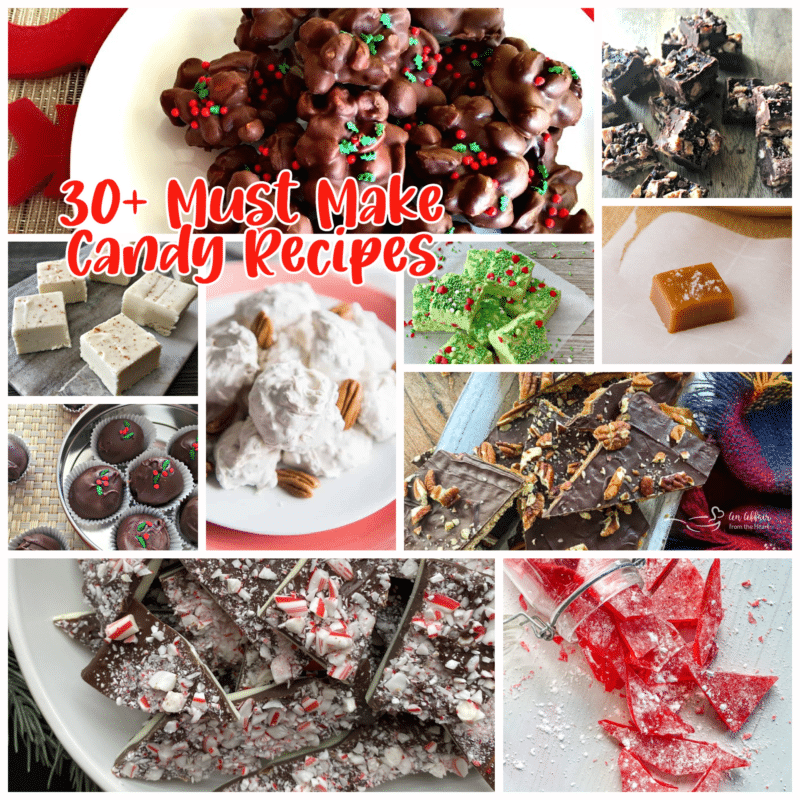 This collection was originally posted on November 26, 2014. It has been updated to improve user experience and re-shared on November 26, 2021.