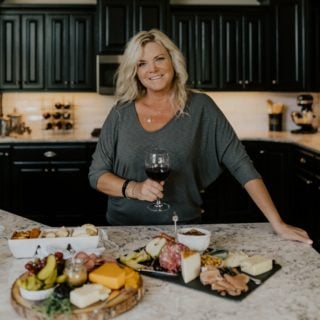 Hey there, I'm Michaela, welcome to my kitchen! While you're here with me, I hope that you will find all sorts of simple and yummy recipes to share with your family. I pride myself on sharing tried and true recipes of all kinds that use simple ingredients, nothing crazy you can't pronounce, that you might happen to have right in your own kitchen.
I truly feel that memories are made in the heart of the home, the kitchen. Ours is loud and crowded, and I wouldn't have it any other way!
My goal has always been to make meals that get my family gathered together around the table, sharing stories, laughing, and connecting. Is that your dream, too? I mean, wouldn't you rather have your family gathered around your kitchen table than eating out of a paper bag leaving the drive-thru?
It's doable. With a well-stocked pantry of basic ingredients, a bit of planning, and a good sense of humor, it can be done. I promise.
When I was a kid, and was asked what I wanted to be when I grew up I always said "A Mom." I loved having a stay-at-home mom, and I always wanted that for my kids.
When I got married in 1991, my husband and I had the same ideals of what we wanted our family life to be like. Even though I grew up in the city, in Omaha, Nebraska, and he grew up on a farm in rural Iowa, we were raised very much the same.
We appreciated that our family sat down at night to eat dinner together, and those big family get-togethers with our grandparents, aunts, uncles and cousins, didn't just happen on the holidays. We wanted this for our kids, too.
Before I had kids, my background was mainly in retail sales and management, visual merchandising, and marketing. Of all of the jobs I held, the ones with the creative outlets were where I thrived. So, when I had my first child in 1994, and we began to figure out how to financially make my dream of being a stay-at-home mom a reality, I knew that my "side hustle" would need to be something where I could let those creative juices flow.
I worked part-time doing marketing for a local real estate agent and started my own business with a multi-level marketing scrapbook company, we had our second child in 1997, and I started an online scrapbook art website, where I produced handmade scrapbook art. I sold that website when I found out that we were expecting twins in 2002.
I had my hands full with 4 kids, so the part-time work went out the window, and I spent much of my time volunteering at school and church. My favorite was the afternoons I spent working in the art room at school. It got my creative heart pounding once again.
At about that same time, I was asked to be the decorating chair for our parish's annual auction. Family and friends asked to see photos of it, and I was busy sending emails with attachments when a good friend of mine said "Hey, you should start a blog." A what? She suggested that it would be a fun place to share those sorts of larger events, as well as the themed parties I enjoyed doing for friends and family.
So I did. In March 2011, I started my blog and shared parties here and there. But one girl can only throw so many parties, (at least without her husband looking at her sideways) and then it happened.
Someone asked me for a dip recipe that I had made for one of the parties, and I shared it on the blog. The blog quickly morphed from an entertaining blog with a few recipes to a food blog with entertaining ideas sprinkled in here and there.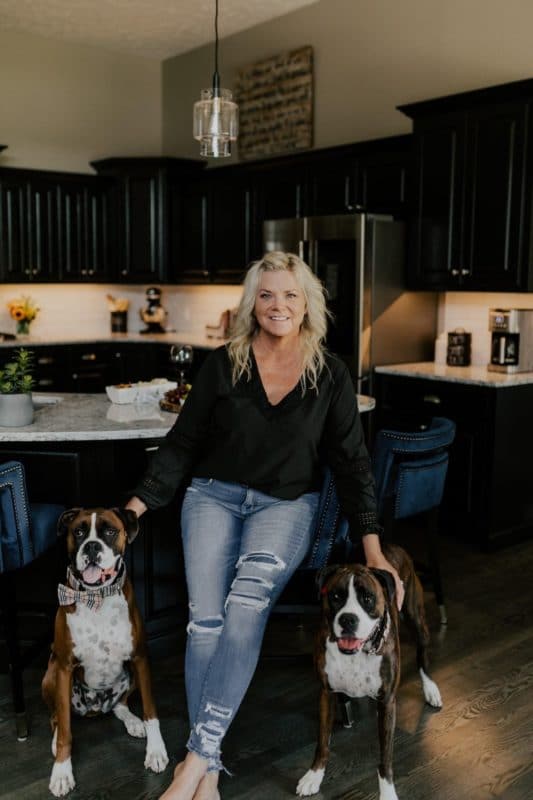 I have always enjoyed entertaining, cooking, and baking. I love the creative outlet that blogging gives me, to experiment and develop recipes, photograph them and share them with my readers all over the world. Bonus? I get to spend my days with my two furry office assistants, our boxers, Theo and Libby. They are professional taste testers in my kitchen, the best under-the-desk foot warmers in all the land, and of course, they run a stellar security system for all visitors and deliveries that grace the porch.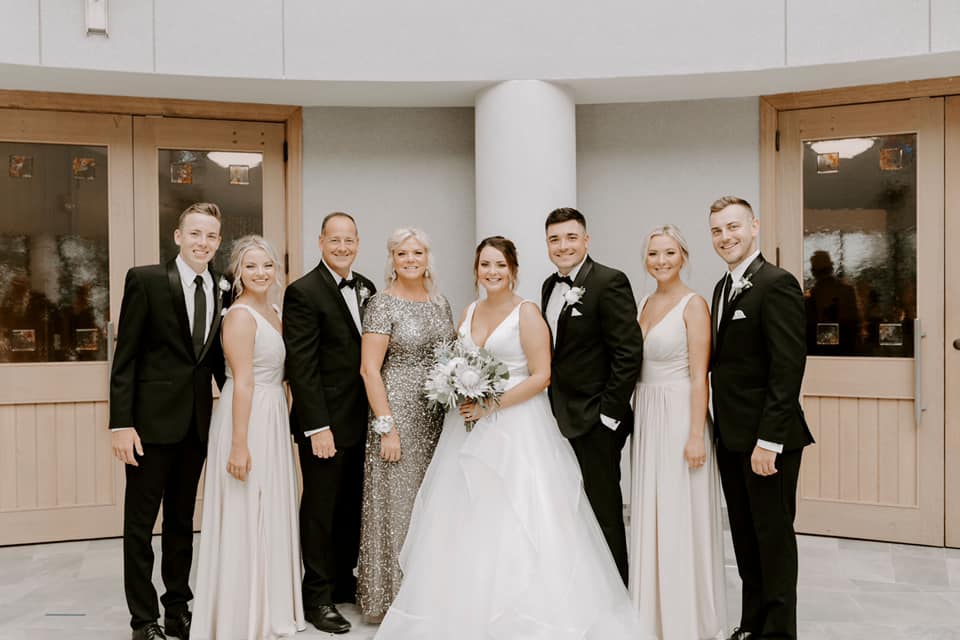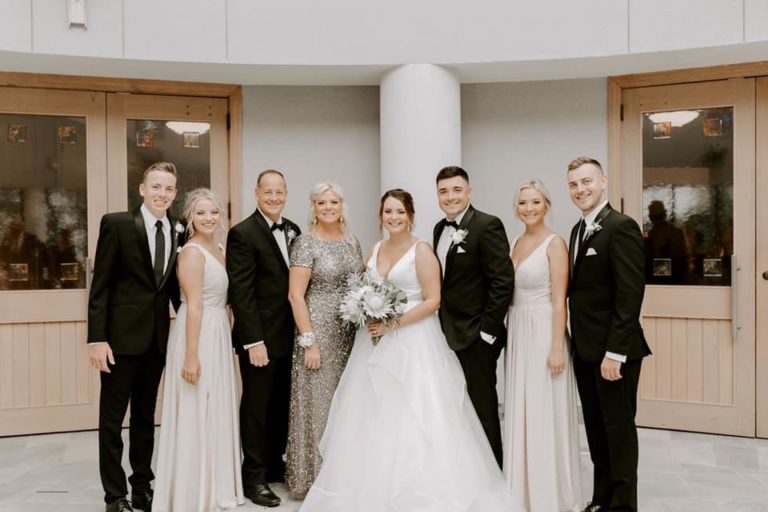 These days, our littles that kept me busy day in and day out aren't so little anymore. Our oldest son married in August of 2021, our oldest daughter married her high school sweetheart in July of 2020. Our twins will soon begin their third year of college, one about an hour away, the other right here in our hometown, both of them chasing the dreams they have held for so long. I feel so incredibly blessed, though, as all of them visit often and are never far away from my kitchen.
Speaking of blessings, we were excited to welcome our first grandson in February 2022, soon followed by another grandson in April of 2023 and yet another in May of 2023! These three little guys make my soul smile with pride and joy!
On Sundays, everyone comes for our big family dinner of the week. Whoever is here, or whoever may stop by, there is always plenty; but nothing makes me happier than when EVERYONE is home, and I can look around my table and there is a "seat in every seat." Then my heart is full.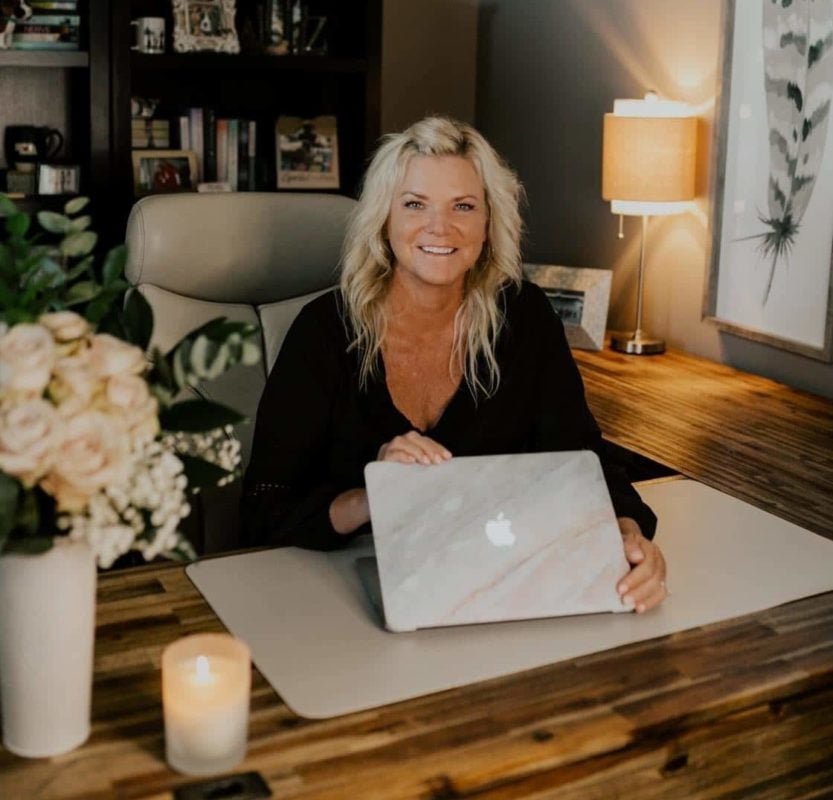 To read more on how I got the name, find it in my post, "Why An Affair from the Heart?"