Hey, there! I am Michaela. I have been a stay at home Mom to my four children for a little over two
decades now. I am a food blogger, dog lover, party thrower, gift giver, liver and lover of life.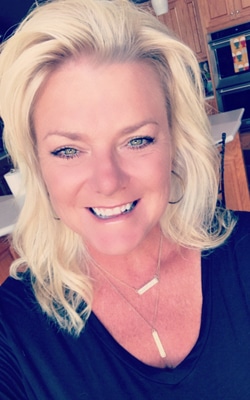 When I was growing up, and was asked what I wanted to be when I grew up I always said "A Mom." I loved having a stay at home mom, and I always wanted that for my kids. When I got married, my husband and I had the same ideals of what we wanted our family life to be like. Even though I grew up in the city, in Omaha, and he grew up on a farm in rural Iowa, we were raised very much the same. We appreciated that our family sat down at night to eat dinner together, and that big family get togethers with our grandparents, aunts, uncles and cousins, didn't just happen on the holidays. We wanted this for our kids, too.
We were married in 1991, only 11 months after our first date. In 1994, we had our first child, a son, and in 1997 our second child, a daughter joined the family. I did in-home day care for a short time, to make it possible for me to stay home with our kids. I had an online scrapbooking business for a few years, and enjoyed the creative outlet it gave me. In 2002, we were surprised when the doctor told us that we were expecting TWINS. Blessed from above, our family size grew again, and I gave up on my scrapbooking business. Those first years were really busy! In 2001, we added the first of our "fur babies," Gabby a West Highland White Terrier, and in 2004, a boxer, Sully, joined the family. We lost both of them within a year in 2015-16. In December of 2015 we added Theo, a Flashy-Fawn Boxer, to our family, and then 9 months later, his biological sister, Libby, a Flashy Brindle Boxer came to join us, too.
I have always enjoyed entertaining, cooking and baking. I love the creative outlet that blogging gives me, to experiment and develop recipes, photograph them and share them with my readers all over the world.
These days, our oldest son lives about an hour away, and is completing his final year of college. Our oldest daughter has completed her degree in cosmetology, and is a fantastic stylist at one of the top salons in Omaha. She is very independent, and moved out on her own in early 2017. Our twins are beginning their first year of high school this year. It's so hard to believe! Even with our busy schedules, football, musicals, show choir and homework, we sit down every evening at the kitchen table (no electronics allowed) and eat together as a family. Whoever is here, or whoever may stop by, there is always plenty; but nothing makes me happier than when EVERYONE is home, and I can look around my table and there is a "seat in every seat." Then my heart is full.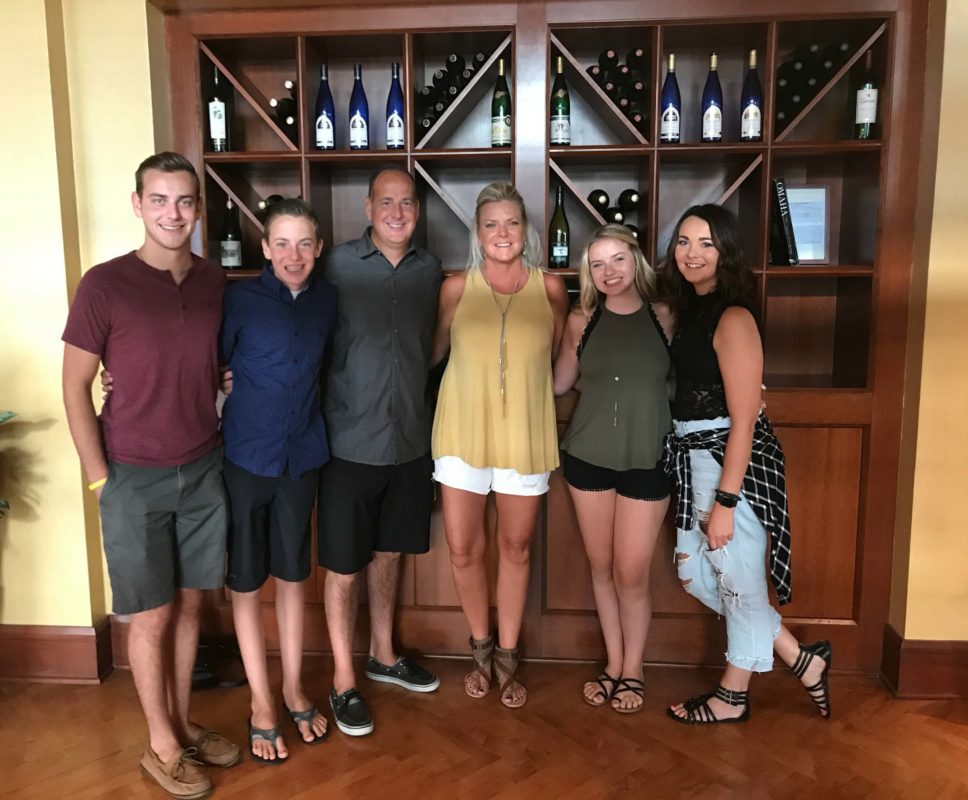 To read more on how how I got the name, find it on my post, "Why An Affair from the Heart?"