French Silk Pie
As an Amazon Associate and member of other affiliate programs, I earn from qualifying purchases.
This French Silk Pie recipe is made with an Oreo crust and tastes delightful! Creamy, fluffy, smooth, and rich in chocolate, this easy chocolate silk pie is a great recipe for any time you're craving something extra sweet and indulgent! This simple pie recipe makes a yummy addition to the dessert table for the holidays or any special occasion that is worth celebrating!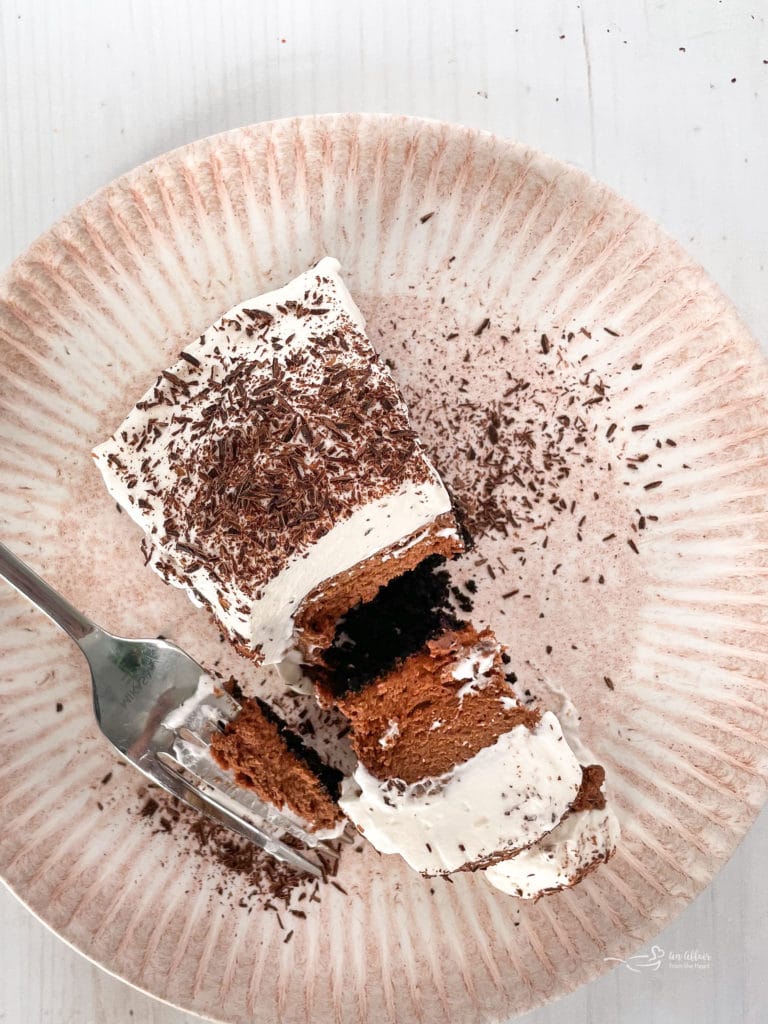 Easy French Silk Chocolate Pie
Pie season is upon us, and what better way is there to celebrate than with this sweet French silk pie recipe? The filling is perfectly creamy with flavors of chocolate and vanilla that are irresistible and taste EXTRA special with the airy whipped cream topping accented with rich chocolate curls.
I like to make this old-fashioned chocolate silk pie two ways: with a homemade Oreo crust and my Grandma's flaky pie crust. Both pie crusts create such great results you will want to make two versions of this pie for the holidays–they're that good! Whenever I am wanting to sweeten things up a little, I typically use the buttery Oreo crust.

Why is it Called French Silk Pie?
French silk pie gets its name from the ultra-smooth and creamy filling that encompasses this pie. Because the filling is like a smooth chocolate mousse, it sort of resembles the softness of silk!
It took me a while to figure out all of the components that made up the perfect French Silk Pie. I tried so many recipes and they just weren't "it," ya know? But now that I got it right, it's a favorite among many, and the requested birthday dessert for both of my daughters each year!
This is a photo of my youngest on her birthday, back in 2014.
What is French Silk Pie Made of?
This pie is made with classic ingredients that allow this pie to be super satisfying and extra delicious! This silk pie tastes one thousand percent better than any French Silk pie you ever ordered at Village Inn. I promise. It's worth every minute you invest in making it.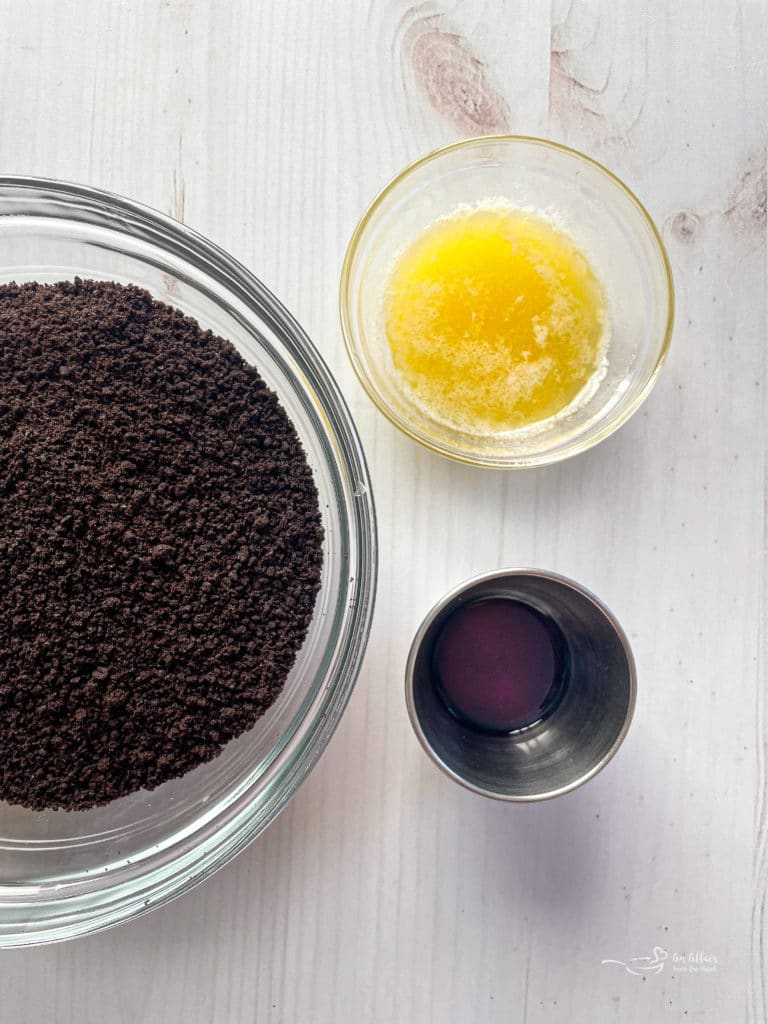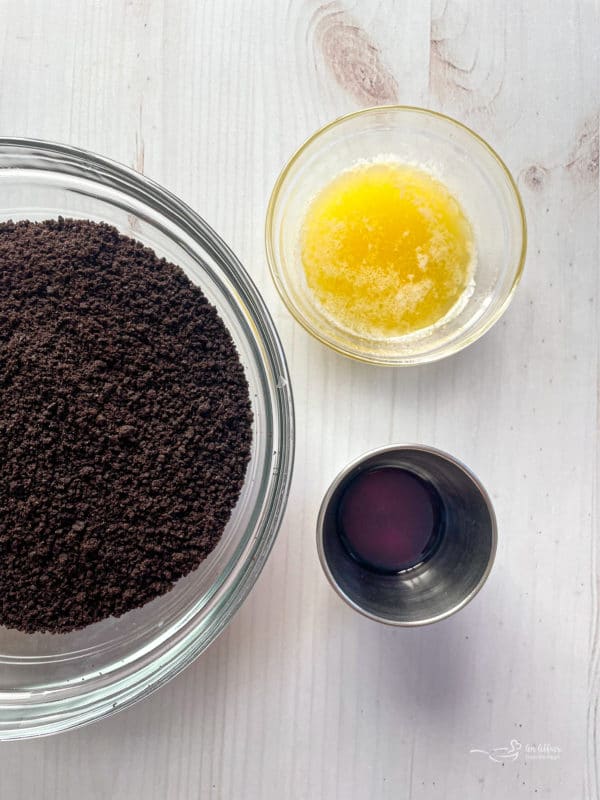 Pie Crust and Filling
For the Oreo Crust:
Oreos– I like to use storebought Oreos for this recipe–especially the kind that are not double-stuffed! I use the classic Oreos.
Vanilla– Rich vanilla extract provides flavor to the crust and filling making it extra delicious.
Butter– You will need softened and melted butter so make sure you have both! Unsalted or salted will be fine.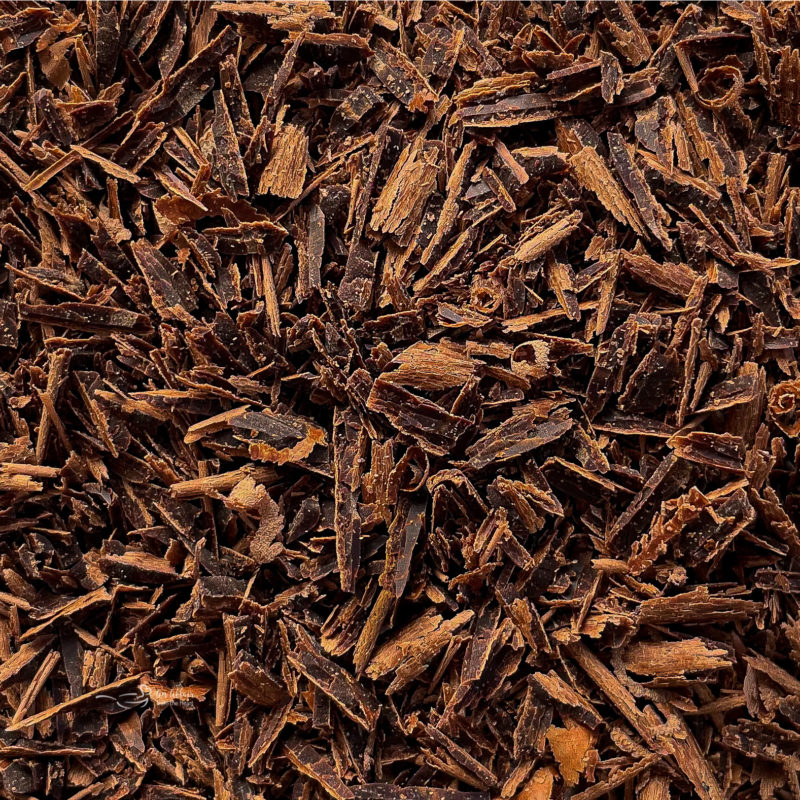 For the Filling:
Sugar– Granulated sugar is used for this silky chocolate pie.
Chocolate– Unsweetened chocolate is used for this recipe. It gives the pie a rich chocolate flavor that isn't overly sweet.
Eggs– Whole eggs are used to make the filling extra creamy and fluffy and give it its silky textures.
Butter – Salted or unsalted is fine.
Vanilla Extract – Invest in some pure vanilla extract. Makes a world of difference!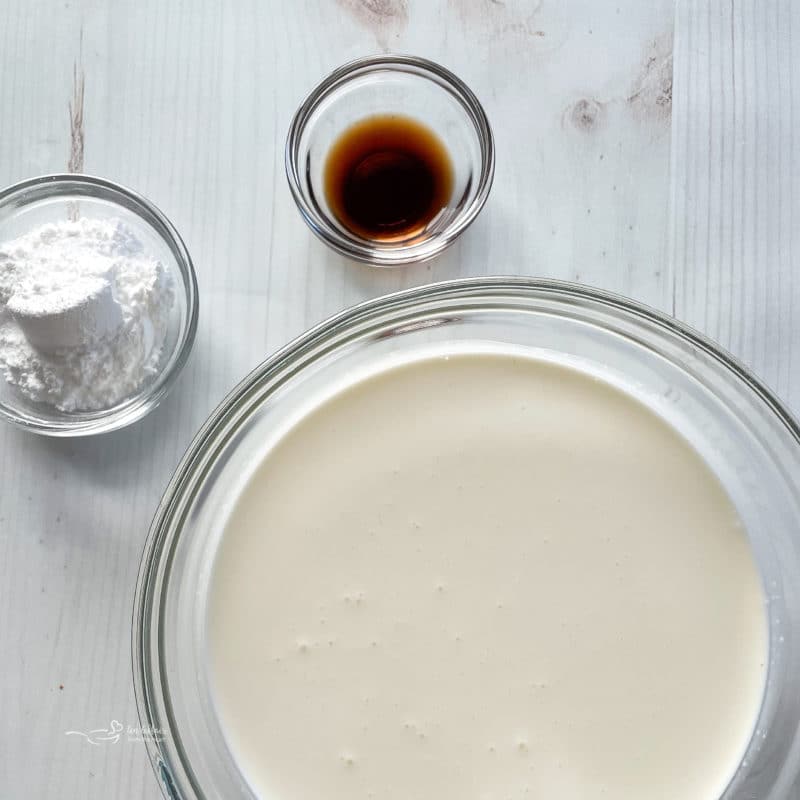 For the Whipped Topping:
Heavy Cream– Regular heavy whipping cream is used to make the freshly whipped cream that balances the pie.
Powdered Sugar– Also known as icing or confectioners sugar, the powdered sugar is used to give the whipped topping a little sweetness.
Vanilla– What is whipped cream without vanilla?! Be sure to use your favorite pure vanilla extract.
How to Make This French Silk Pie Recipe
You will love the simplicity of this chocolate silk pie recipe! You'll get it right every single time!
Step One – Make the Crust

First, preheat the oven to 300 degrees Fahrenheit. Crush the cookies either in a food processor or in a sealed bag with a heavy object. Pour the crumbs into a bowl with the vanilla extract and melted butter and mix with a fork until moist.
Press the Oreo crust into the bottom and sides of a 9-inch deep-dish pie pan.
Bake the pie crust for ten minutes and set it aside to cool. Learn how to pre-bake a pie crust for your favorite pies.
Make the Filling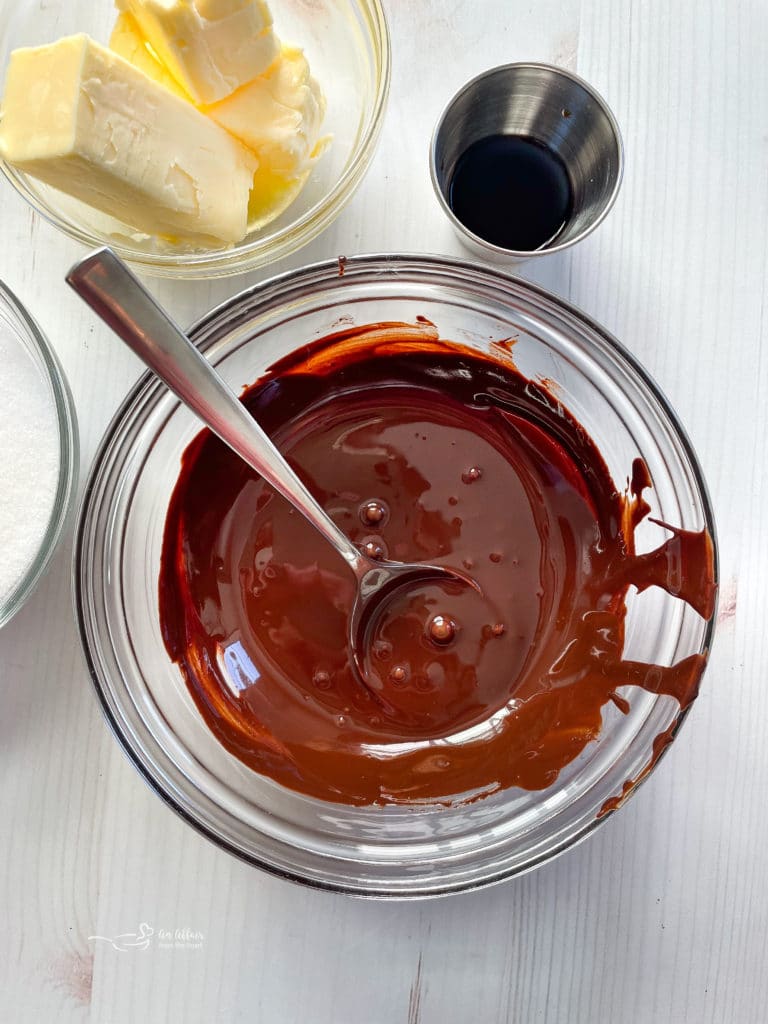 Meanwhile, in the bowl of an electric mixer, cream together the butter and granulated sugar until light and fluffy–about two minutes or so. Slowly, while the machine is running, add the vanilla extract and cooled melted chocolate.
Next, add eggs, one at a time, beating after each addition on medium speed for five minutes. This process will take about fifteen minutes in total.
Spread the mousse into the cooled crust.
Step Three – Chill the Pie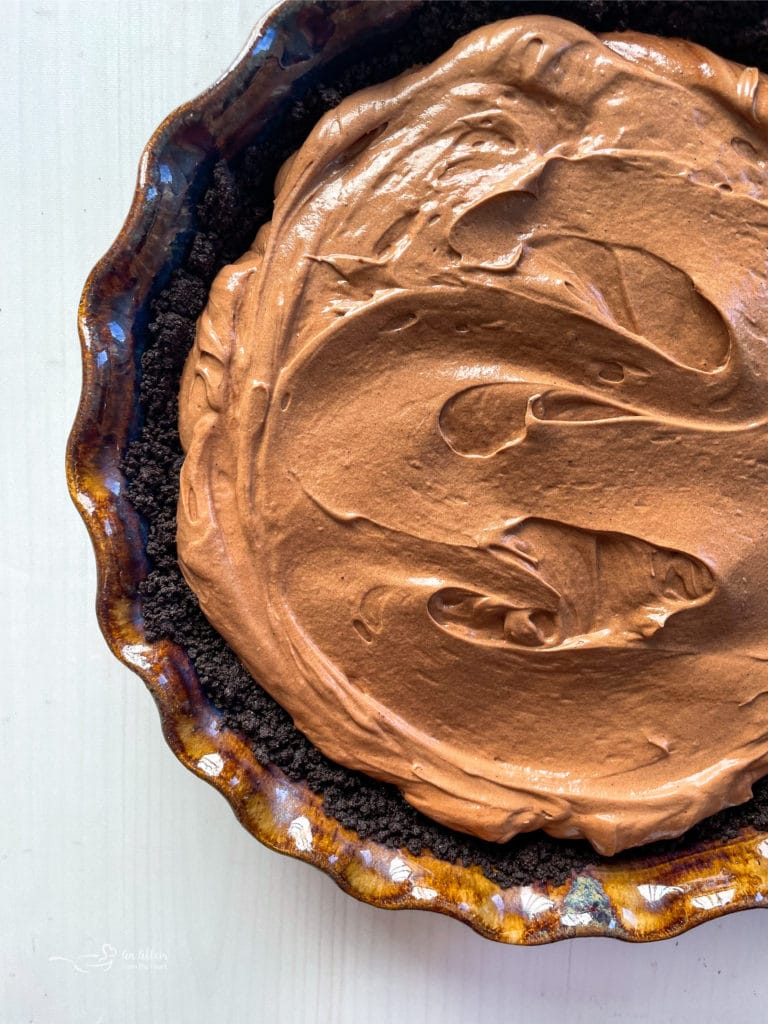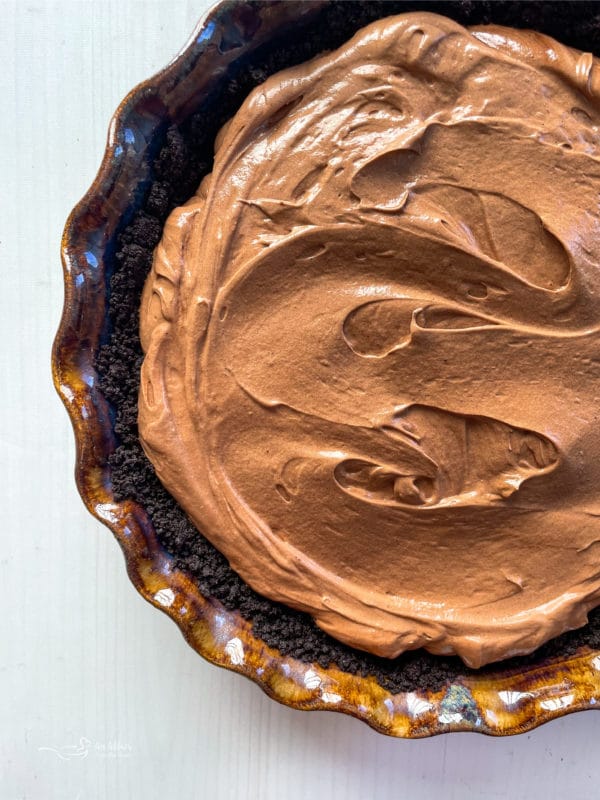 Cover with plastic wrap, and place in the refrigerator for at least four hours or overnight.
Make the Whipped Topping
In a mixer with a whisk attachment, pour the heavy cream, powdered sugar, and vanilla and whip until the cream has stiff high peaks.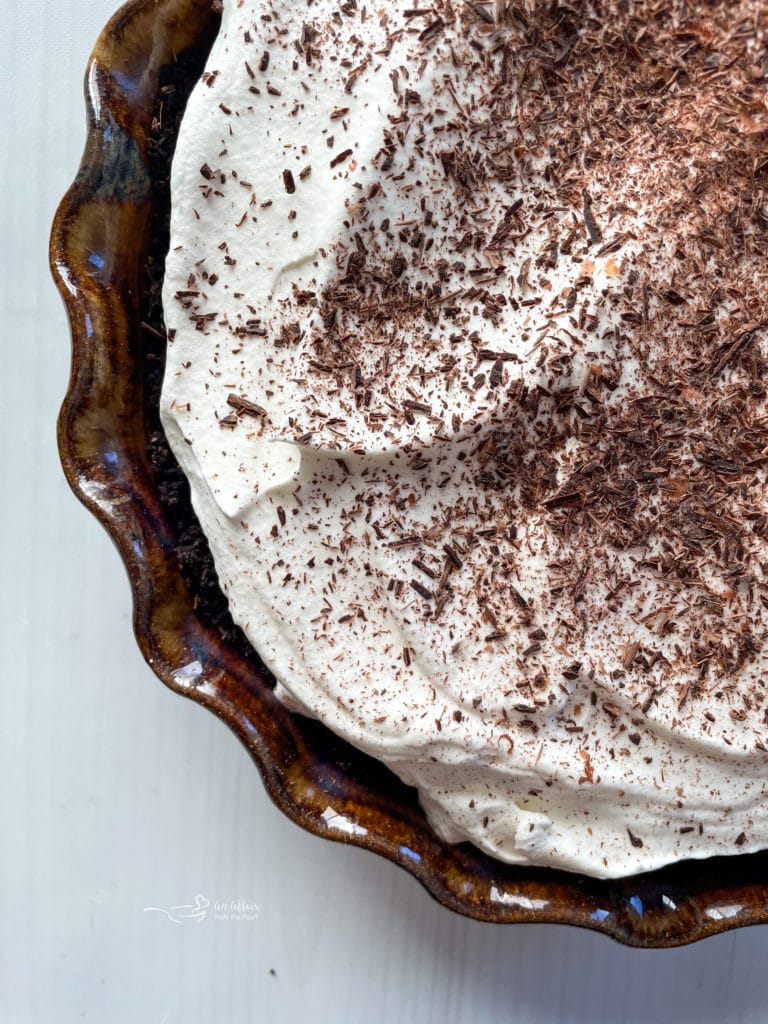 Top the chilled chocolate pie filling with whipped cream and garnish with freshly shaved chocolate curls before serving!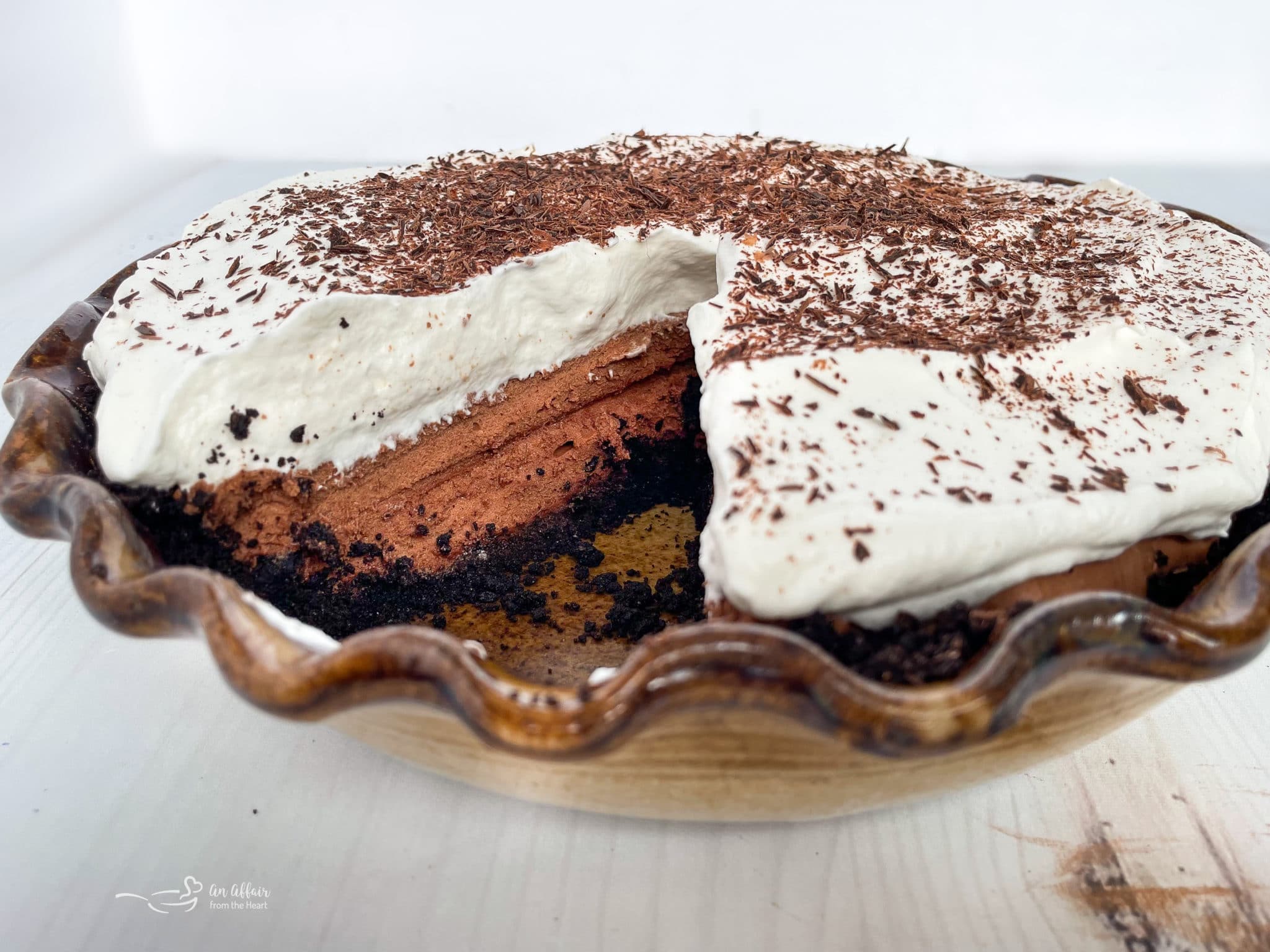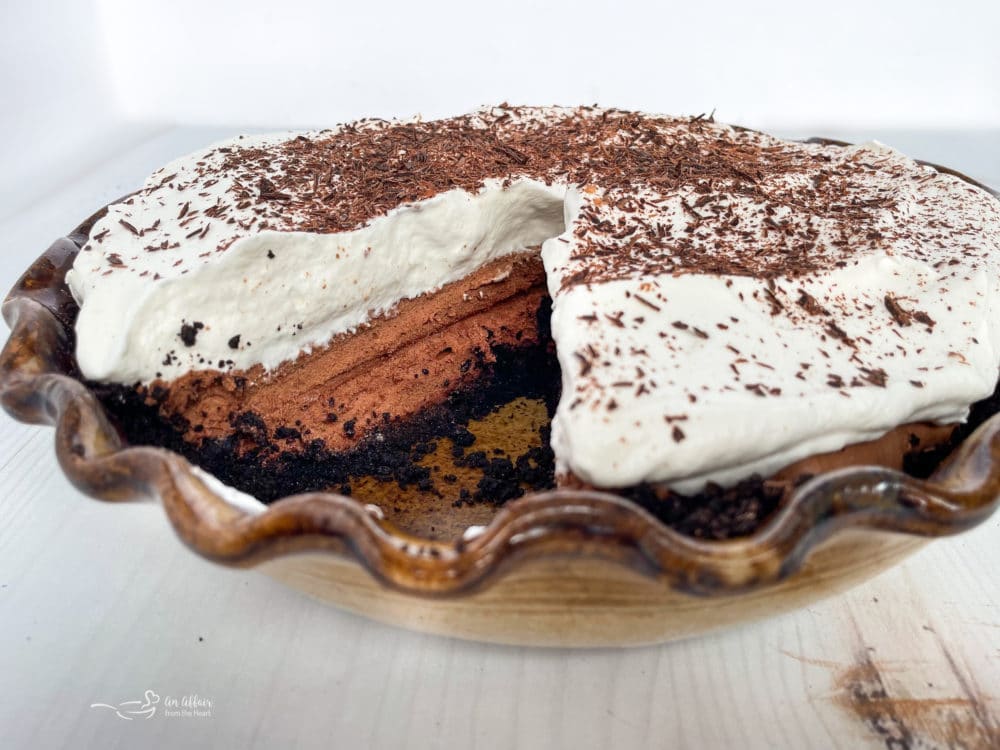 Notes
Store the leftover chocolate pie in an airtight container in the refrigerator for four days.
Make this pie ahead of time by making the filling and chilling until ready to use. Just be sure to make the whipped cream right before serving for the fluffiest results.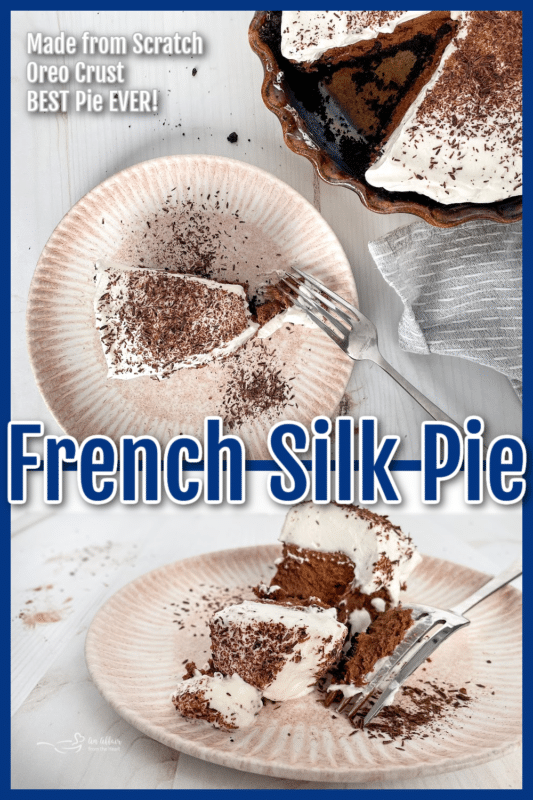 Love it?! Be Sure to Pin This Recipe!
Save this recipe to serve during the holidays or the next time you have a sweet tooth for a rich pie. Save this pie recipe to your favorite Pinterest dessert board!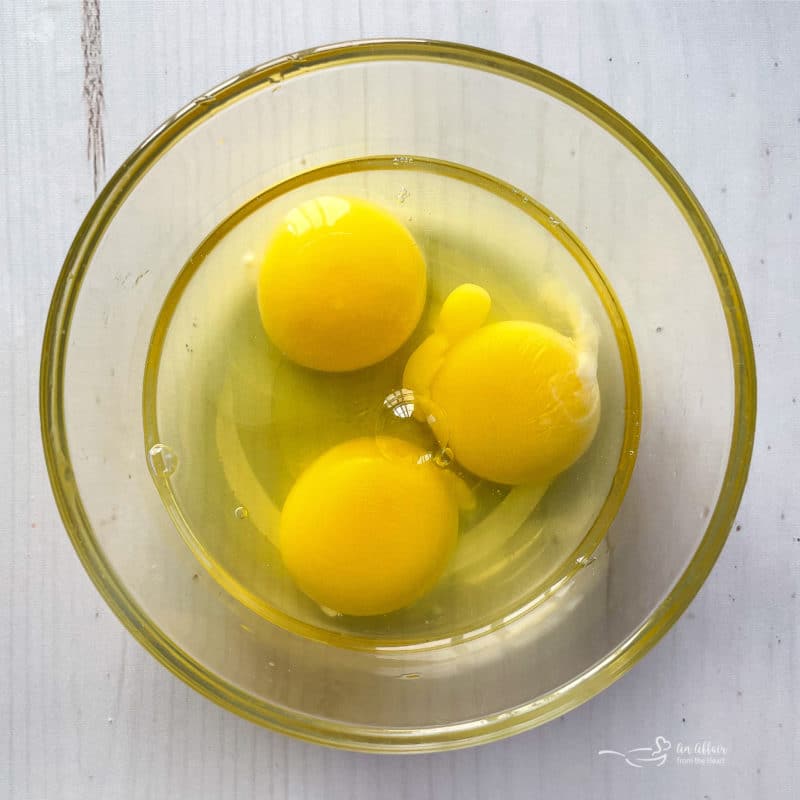 Can I eat French Silk Pie with Raw Eggs?
Yes, this French silk pie is safe to eat with raw eggs! Organic eggs are pasteurized and great for silky pie filling. Pasteurized eggs have been brought to rapidly high temperatures that kill any form of bacteria so you can feel safe about eating French silk pie!
Serving Suggestions
Serve this chocolate silk pie recipe after your favorite main dishes and with other tasty holiday desserts. There are so many options for this chocolate pie.
Enjoy a slice of pie with a glass of milk or a cup of warm coffee or tea!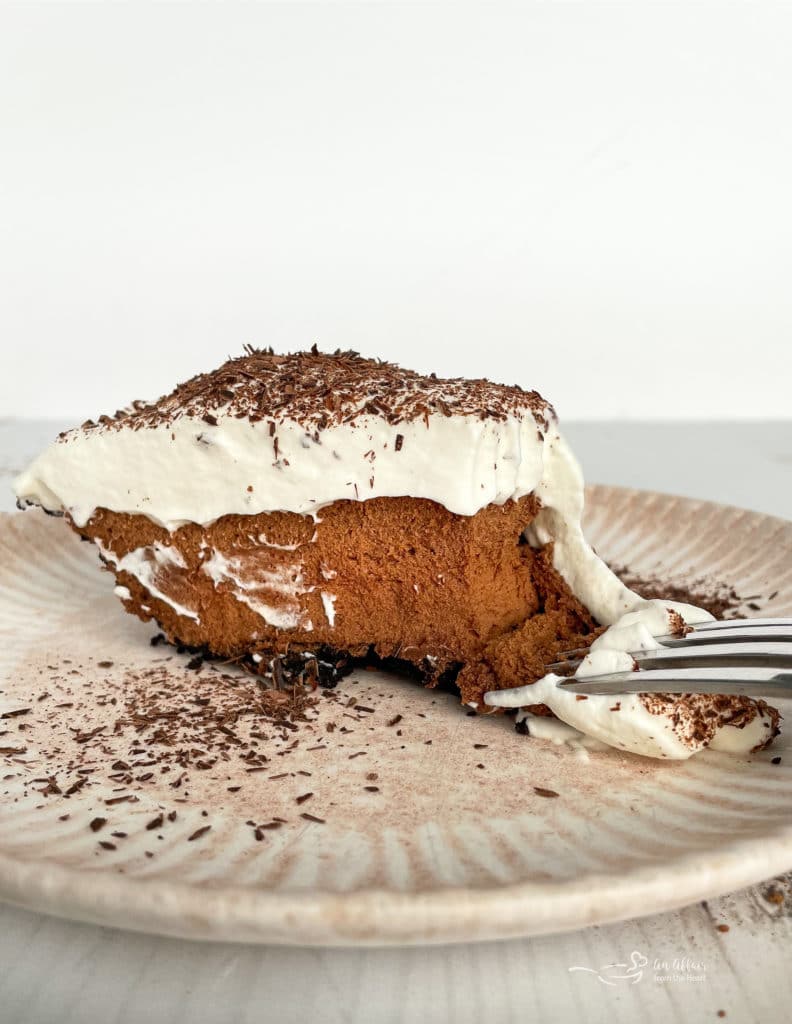 More Pie Recipes You Will Love
Let's whip up the BEST French Silk Pie together!

Yield: 1 pie
French Silk Pie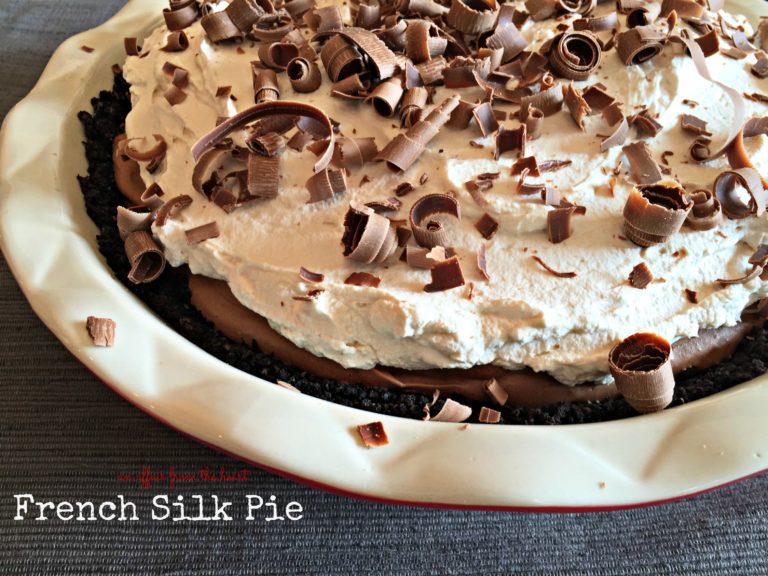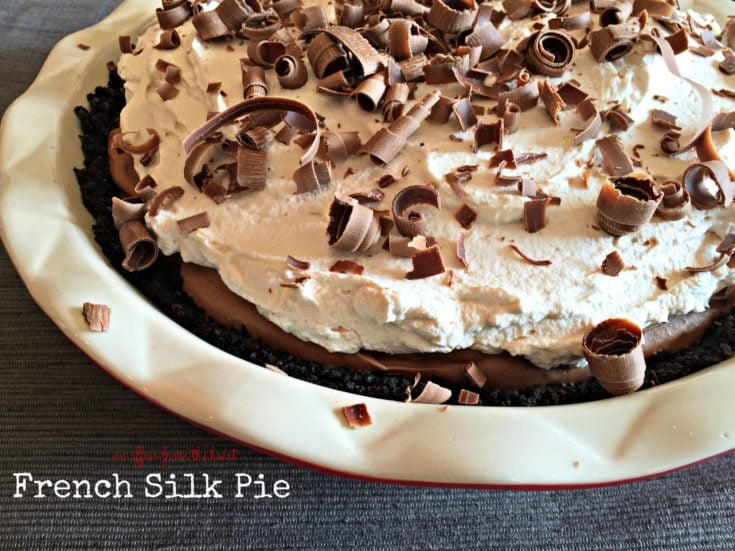 This is the most PERFECT French Silk Pie. It's rich, chocolaty and silky smooth.
Total Time
4 hours
35 minutes
Ingredients
French Silk Pie
Crust:
1/2 package of Oreos (not double stuffed) crushed in food processor
2 Tablespoons butter, melted
1 teaspoon vanilla
Filling:
1 1/2 sticks salted butter, room temperature
1 cup granulated sugar
3 ounces unsweetened chocolate, melted and cooled
1 1/2 teaspoons vanilla
3 eggs
Whipped topping:
2 cups heavy whipping cream
1 teaspoon vanilla
2 Tablespoons of powdered sugar
chocolate curls or shavings for serving
Instructions
Preheat oven to 300 degrees.
Crush cookies and in a bowl, pour in vanilla and melted butter. Mix with a fork until moist.
Press into bottom and sides of a 9" deep dish pie pan.
Bake for 10 minutes and set aside to cool.
In the bowl of your electric mixer, cream together your butter and sugar until light and fluffy, about 2 minutes or so. While machine is running add your vanilla and melted chocolate.
Add eggs, one at a time, beating after each addition on medium speed for 5 minutes.
(15 minutes total)
Pour filling into cooled crust, cover with plastic wrap, and place in the refrigerator for at least 4 hours or overnight.
In your mixer with the whisk attachment, pour cream, powdered sugar and vanilla.
Whip until cream is stiff.
Top your filling with cream, and add shaved or curled chocolate to top for serving.
Nutrition Information:
Yield:
10
Serving Size:
1
Amount Per Serving:
Calories:

501
Total Fat:

41g
Saturated Fat:

25g
Trans Fat:

1g
Unsaturated Fat:

13g
Cholesterol:

152mg
Sodium:

189mg
Carbohydrates:

30g
Fiber:

2g
Sugar:

25g
Protein:

5g
nutrition isn't guaranteed accurate.
This recipe was originally posted on January 4, 2014. It has been updated to improve user experience and re-shared on November 22, 2021.