This rich and old-fashioned Chocolate Orange Fudge recipe will make anyone happy! Made from scratch with orange zest, marshmallow fluff, and sweet chocolate chips, this recipe makes the best fudge squares that are wonderful for the holidays when you are making lots of sweets!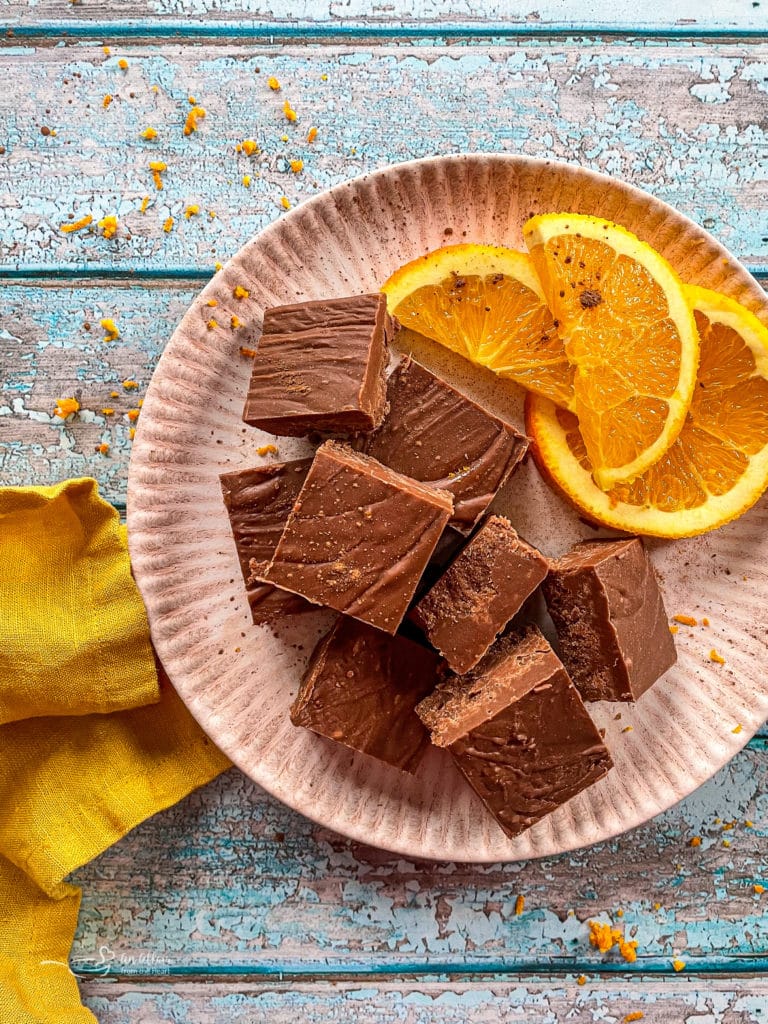 If you're looking for an orange chocolate fudge recipe that is not grainy but filled with creaminess instead, then you've come to the right spot! Chocolate and orange go together perfectly in this sweet treat: bright citrus flavors are balanced with rich and indulgent chocolate which creates a lovely combination.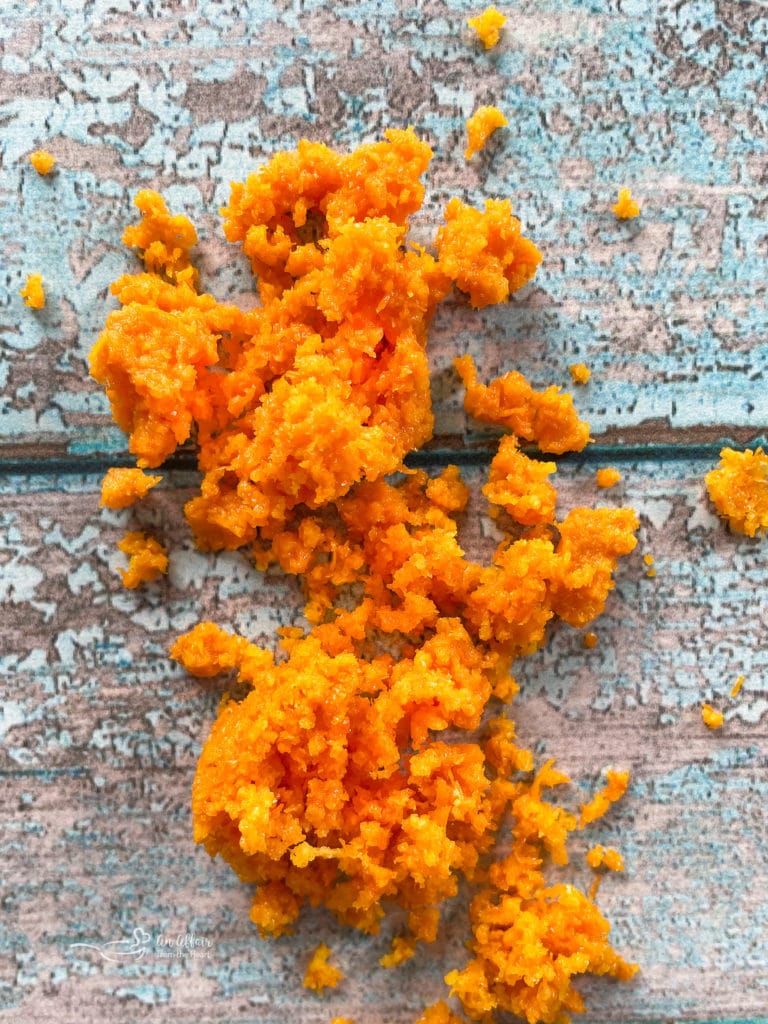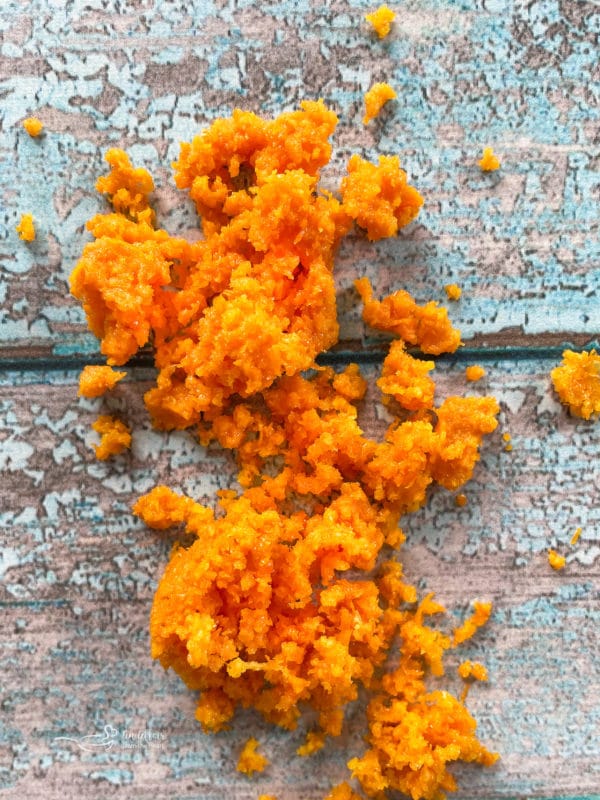 Old-fashioned fudge is the best, and I love making it every year during the holidays when all I can think about is celebrating and giving. I used my favorite Never Fail Fudge recipe for the base of this fudge, and stirred in fresh orange zest. The orange flavoring is perfect. Subtle, not overwhelming at all.
Of course, if you want it to pack more of an orange punch, I suggest stirring in a teaspoon of orange extract to the fudge when you add in the zest.
Fudge squares made from scratch, Old Fashioned Spritz Cookies, Peanut Butter Kiss Cookies, are all wonderful childhood memories. These kinds of sweet treats were typically only seen around the kitchen during the holidays. Spending the day baking with my mom, decorating sugar cookies together, are times I will forever cherish.

WHY THIS ORANGE FUDGE RECIPE FROM SCRATCH IS THE BEST
Easy: This homemade fudge recipe is so simple you simply won't believe it! All you have to do are complete just a few simple steps and you'll have your favorite fudge ready in no time.
Delicious: Notes of sugar, cream, butter, and marshmallow fluff are mixed with sweet chocolate and orange zest to create the best flavors out there. Be sure to make extra!
Sweet: Serve this tasty treat as dessert whenever you are craving something sweet and filled with chocolate flavors. It's perfectly sweet!
Great for Gifting: Gift this old-fashioned fudge in festive holiday bags or tin dessert boxes to family and friends. This fudge is a perfect housewarming gift and a great option to bring for holiday parties, potlucks, and whenever you need some gift inspiration.

INGREDIENTS FOR THIS OLD-FASHIONED RECIPE
Butter: Grab a stick of butter for this recipe because you will need it! Use either salted or unsalted.
Sugar: Granulated sugar is simmered with butter and cream to create a sweet base for the fudge.
Milk: Any kind of dairy milk is fine!
Cream: Heavy cream is used to make sure this fudge is filled with enough creaminess. This fudge has a perfect consistency!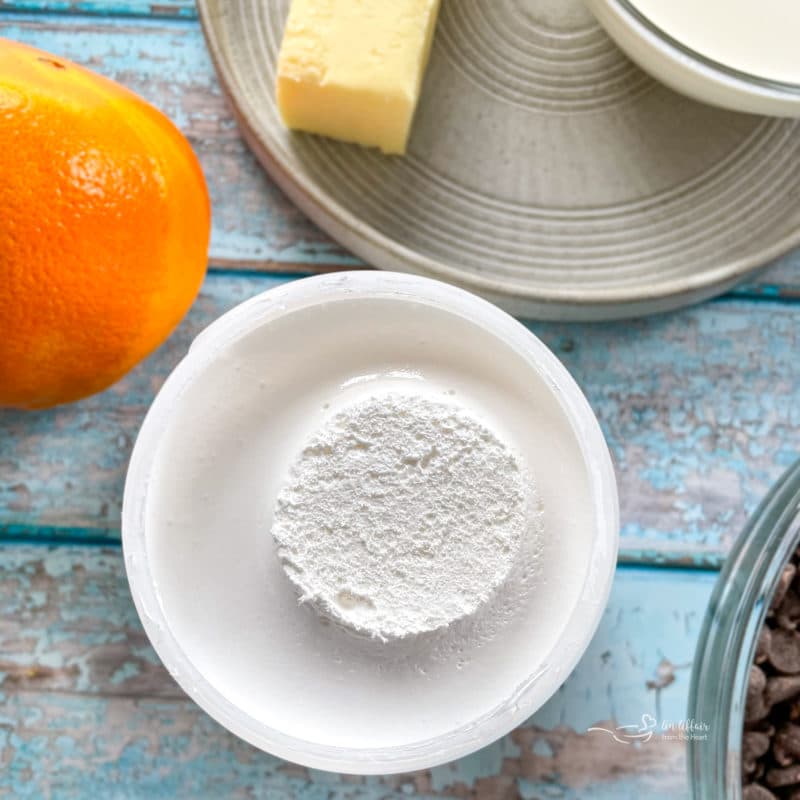 Marshmallow Fluff: The marshmallow fluff is the icing on the cake for this recipe. Use store-bought marshmallow fluff found in the baking aisles at grocery stores or make your own fluff by melting marshmallows over low heat.
Chocolate Chips: I like to use semi-sweet chocolate chips because they are more flavorful in my opinion, but you can use milk chocolate chips if you like.
Orange Zest: Some fresh orange zest gives this chocolate fudge enough citrus and bold flavors that will make you want more. If you're wanting to have a bit more of an orange flavor, then you can also add some orange extract to this fudge.

HOW TO MAKE ORANGE CHOCOLATE FUDGE
All you have to do are just a few basic steps to make the best fudge you'll ever eat! You will love this recipe!

HEAT INGREDIENTS
First, line a 9×13 baking dish with buttered parchment paper. Set the pan aside.
Next, in a large saucepan, combine the butter, sugar, milk, and cream over low heat. Stir the ingredients frequently and be sure to watch them closely so they do not burn. Once the cream reaches 236 degrees Fahrenheit (medium softball stage), remove it from the heat. You can use a candy thermometer to check the milk.

ADD CHOCOLATE
Add the marshmallow fluff to the saucepan, then add the chocolate chips. Stir the ingredients until smooth.
After that, add the orange zest. If you're using extract, then add it here.

CHILL
Spread the mixture over the prepared pan. Chill the chocolate in the refrigerator for at least two hours or when the fudge has set.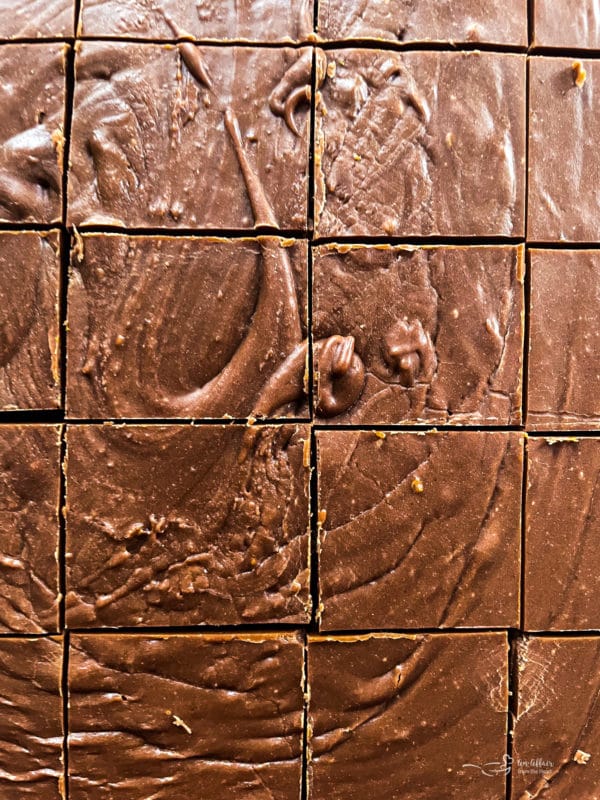 Remove the fudge from the pan by lifting the edges of the parchment paper from the pan. Discard the paper and cut the fudge into small squares.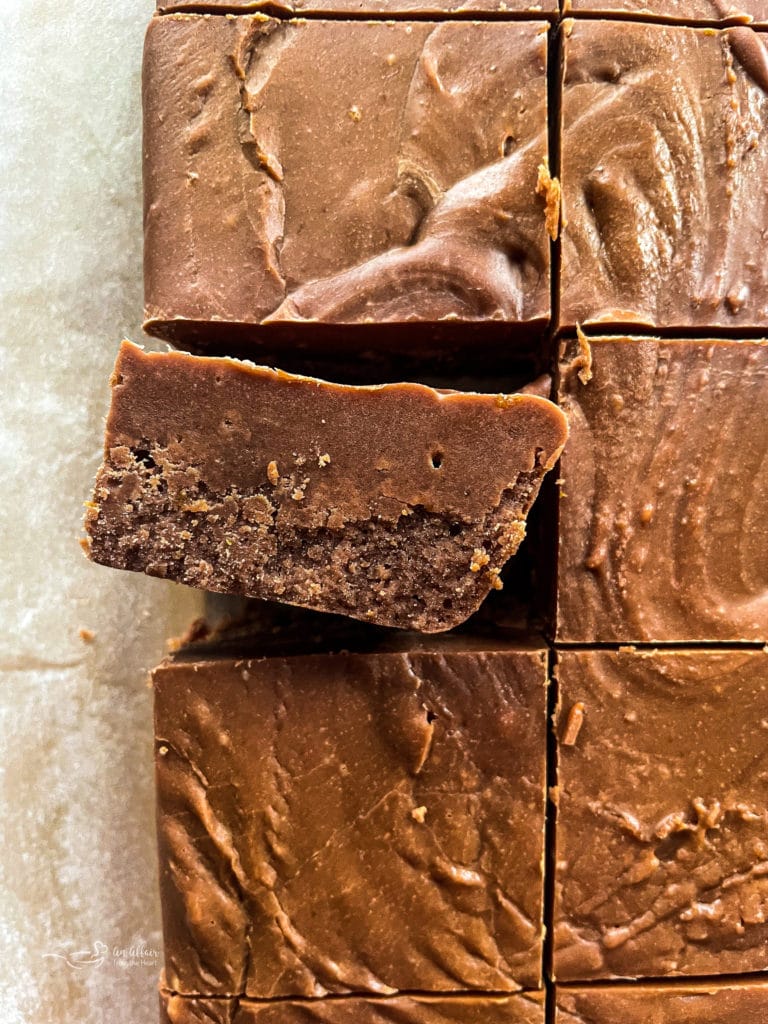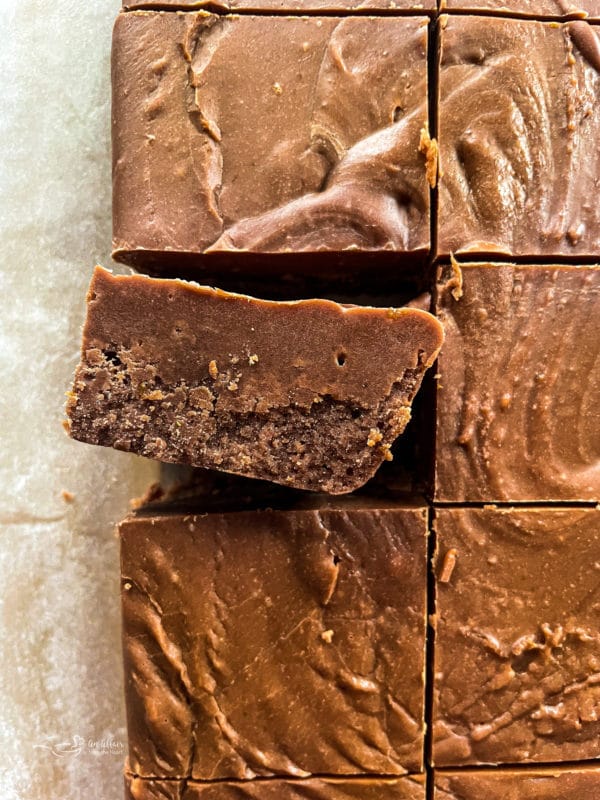 Store the leftovers in an airtight container in a cool place. I like to place mine in the refrigerator. Enjoy!

Love it? Pin it!
If you can't wait to make this chocolate orange fudge recipe, make sure you remember where you found it! Pin it to your favorite Pinterest recipe board before you go!
TIPS
Add chopped nuts to this recipe such as pecans, walnuts, almonds, or cashews.
Freeze the fudge in a freezer-safe bag in the freezer for four months.
Lightly sprinkle the fudge with sea salt flakes to add extra flavor.
Use white chocolate chips for white chocolate fudge.
If you do not have chocolate chips, then you can use chopped chocolate bars.
MORE FUDGE RECIPES YOU WILL LOVE
Today is #CandyFudgeFavorites Day and I have joined a bunch of food blogging buddies to bring you all sorts of great new recipes! This day was put together by my friend, Jennifer, from the blogs Take Two Tapas and Leftovers Then Breakfast! See all of the recipes at the bottom of this post.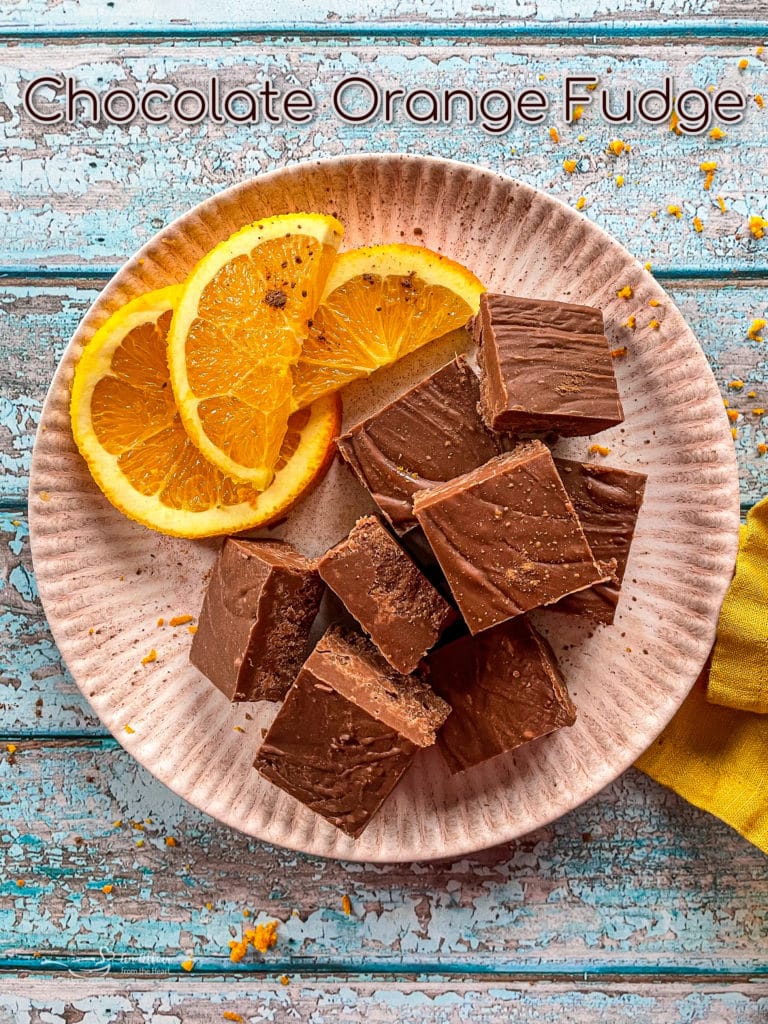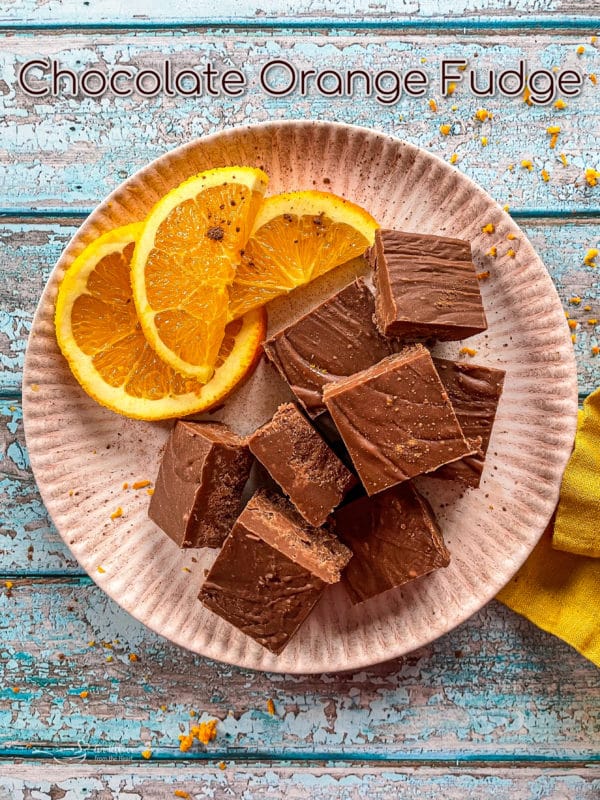 Let's make some Chocolate Orange Fudge!

Yield: 64
Chocolate Orange Fudge
This rich and old-fashioned Chocolate Orange Fudge recipe will make anyone happy! Made from scratch with orange zest, marshmallow fluff, and sweet chocolate chips, this recipe makes the best fudge squares that are wonderful for the holidays when you are making lots of sweets!
Total Time
2 hours
40 minutes
Ingredients
3 1/4 cups granulated sugar
1 cup cream
1/4 cup milk
1 stick of butter
1 (7 ounce) container marshmallow fluff
1 (12 ounce) package semi sweet chocolate chips
4 teaspoons orange zest
Instructions
Line a 9x13 baking dish with buttered parchment paper. Set aside.
In a good sized saucepan, heat butter, sugar, milk, and cream. Stir frequently and watch closely. When the temperature reaches 236 degrees F (medium-soft ball stage) remove it from the heat.
Stir in marshmallow fluff and chocolate chips until smooth.
Stir in orange zest.
Spread into the prepared pan.
Chill for a couple of hours in the fridge, until set.
Remove by lifting the edges of the parchment. Remove paper and cut it into small squares. Store in a cool place. Can be frozen in an airtight container.
Recommended Products
As an Amazon Associate and member of other affiliate programs, I earn from qualifying purchases.
Nutrition Information:
Yield:
64
Serving Size:
1
Amount Per Serving:
Calories:

69
Total Fat:

3g
Saturated Fat:

2g
Trans Fat:

0g
Unsaturated Fat:

1g
Cholesterol:

8mg
Sodium:

13mg
Carbohydrates:

11g
Fiber:

0g
Sugar:

11g
Protein:

0g
Please note that nutrition is not guaranteed accurate.
Welcome to #CandyFudgeFavorites Day hosted by Jennifer from Take Two Tapas! It's the holidays and we are celebrating the holiday tradition of making candy and fudge!
Join me and my fellow bloggers as we share our favorite holiday candy and fudge recipes today. I know you will see some old favorites and I hope you find some new ones!

If you make this recipe, I'd love to know! Snap a picture, share the photo on social media with the hashtag #AnAffairFromTheHeart – I'd love to see what you made! – Michaela