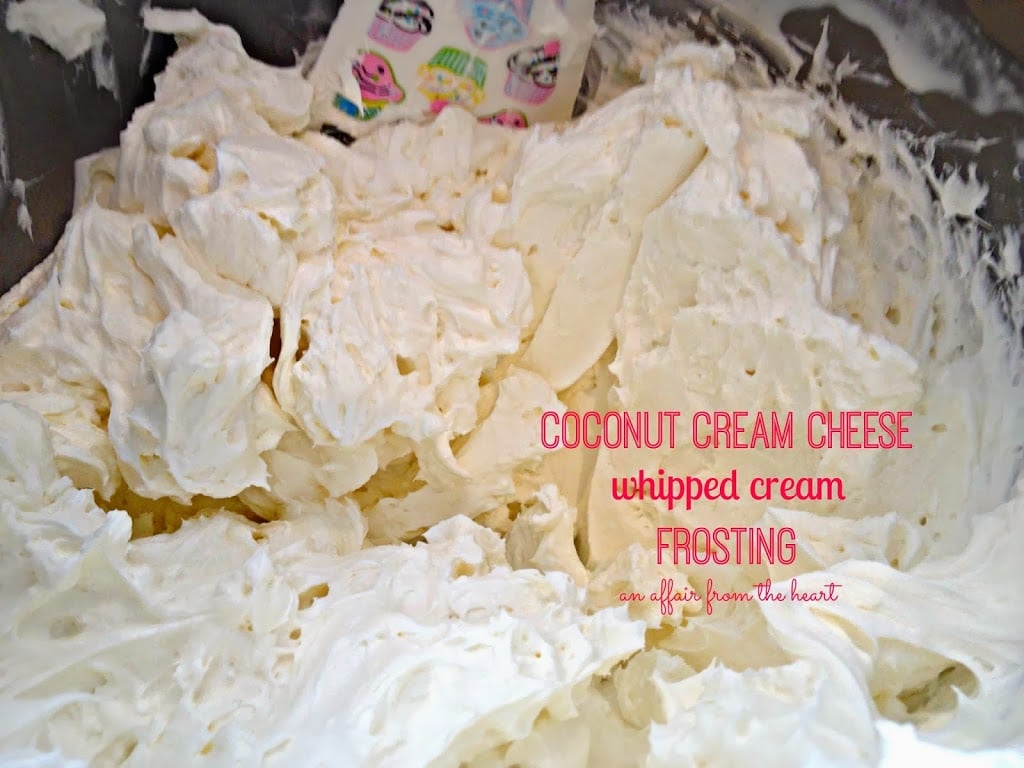 Say that five times real fast.
Better yet, skip the cake all together and just eat the frosting, I won't judge.
Seriously?
This frosting the cat's meOW!
The best way I can describe it is to say that it's like spreading a coconut cheesecake on your other cake.
I am hopelessly in love.
Coconut Cream Cheese Whipped Cream Frosting
1 – 8 ounce package cream cheese softened
1/2 cup sugar
1 teaspoon coconut extract extract
1/2 teaspoon almond extract
2 cups heavy whipping cream
In your mixer cream together cream cheese, sugar and extracts until smooth.
Switch to whisk attachment, and slowly add in whipping cream, beat until stiff peaks form.
* I like to put my mixer bowl and beaters in the freezer for a bit before I make this. Seems to peak better if it's cold, but it's not necessary. *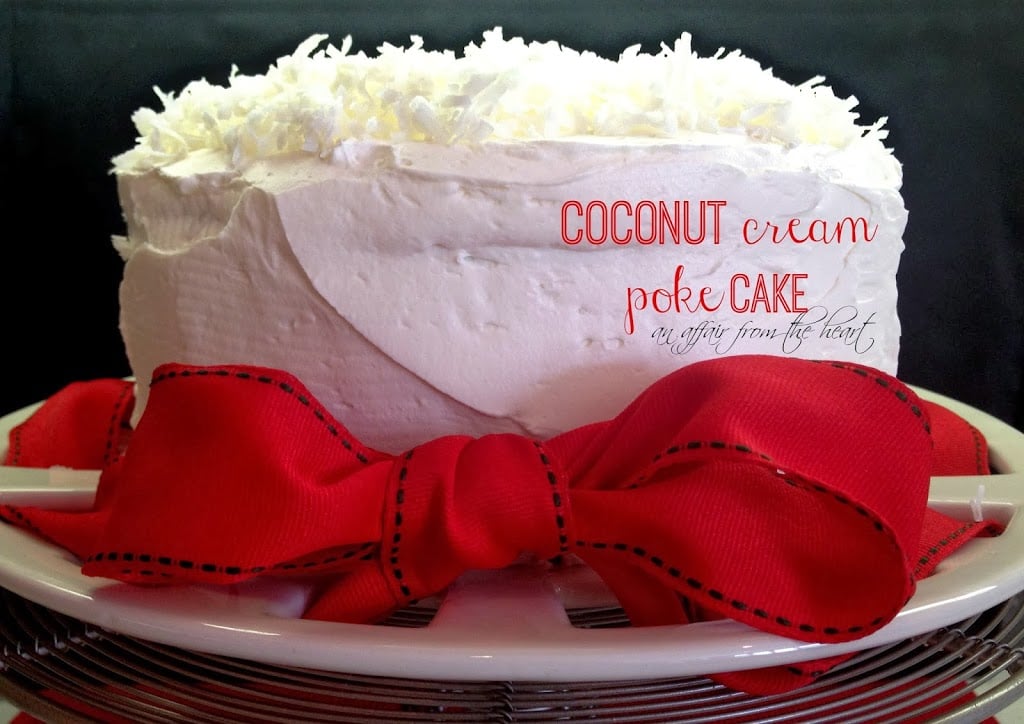 You're tummy will thank you either way!

If you make this recipe, I'd love to know! Snap a picture, share the photo on social media with the hashtag #AnAffairFromTheHeart – I'd love to see what you made! – Michaela