The best of both worlds come together with both kinds of delectable chocolate and the crunch of the peppermint candy canes!
This is one of my favorite things to put on cookie platters,
because it's just so darn pretty!!
White and Dark Chocolate Peppermint Bark
8 ounces semi-sweet chocolate
8 ounces premiere white chocolate
10 candy canes, crushed
1/2 teaspoon peppermint extract, divided
Melt over low heat, white chocolate, remove from heat and add 1/4 teaspoon peppermint extract.
Spread onto a cookie sheet lined with waxed paper.
Place in freezer for about 10 minutes, or until hardened.
Melt dark chocolate, over low heat, remove from heat, add 1/4 teaspoon peppermint extract.
Spread over the top of the white chocolate.
Top with crushed peppermint, pressing into warm chocolate.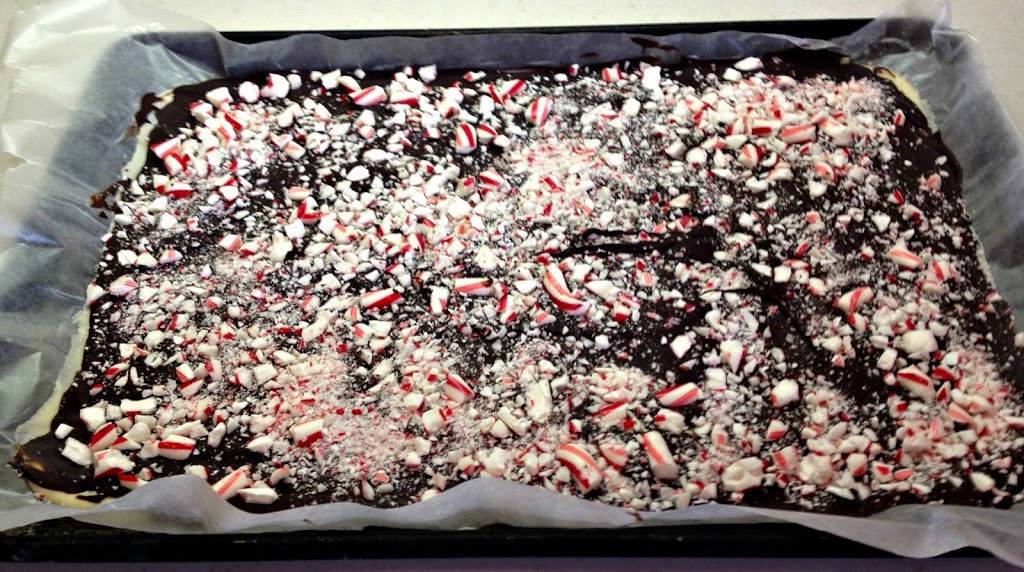 Return to freezer until hardened.
Break or cut into pieces.
I prefer to break mine, I like the randomness of the look of the broken pieces!

If you make this recipe, I'd love to know! Snap a picture, share the photo on social media with the hashtag #AnAffairFromTheHeart – I'd love to see what you made! – Michaela