How to: Make an Easy Cookie Bouquet
As an Amazon Associate and member of other affiliate programs, I earn from qualifying purchases.
It's simple to make a cookie bouquet right at home. Here is a step by step instructional!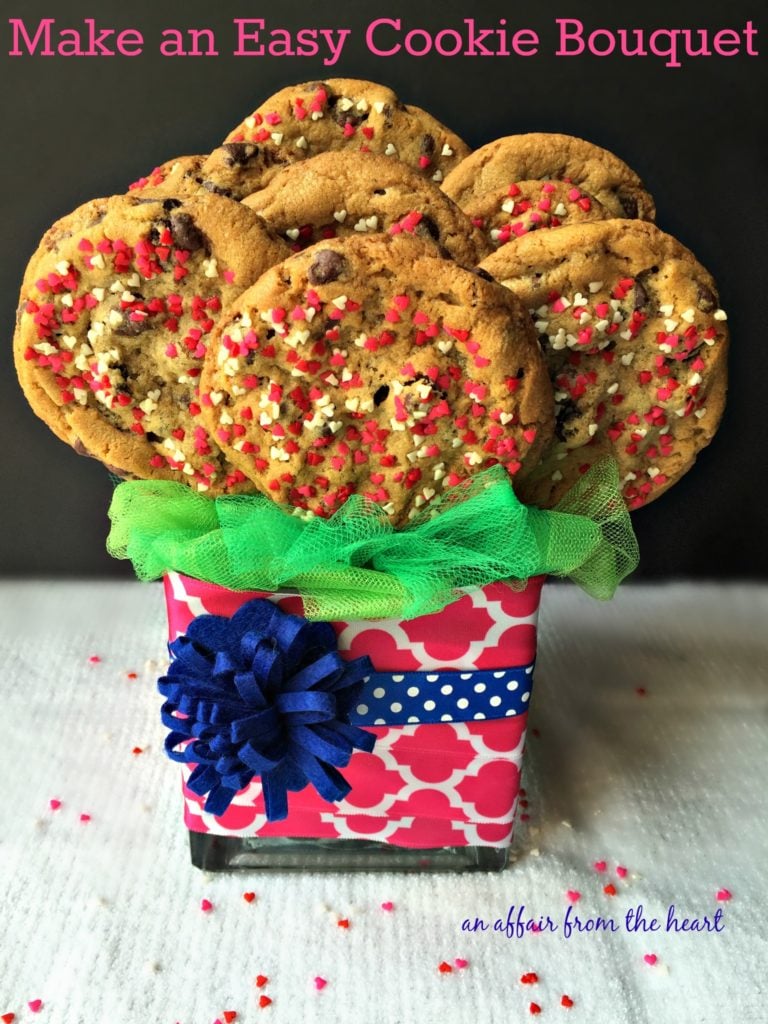 Why pay all of that crazy expense to buy a cookie bouquet, when it's so simple to make one at home?!
My oldest daughter is currently in cosmetology school, which she loves, but the hours are CRAZY. Most days she leaves home at 7:30 AM and between school and working at a salon, we don't see her home again until sometime between 8-9 PM. She is driven, and I know that she will go far in her career.
Last month was her birthday. All she kept talking about was receiving an Edible Arrangement at school that day. She had late week, and was going to be at school from 8-8 that day. I priced them and about fell over. There is so much more that she could use for her birthday than fruit cut into shapes and placed in a vase. Am I right? I thought about making one of those (I still plan to try it sometime) — but in the end, I thought some chocolate chip cookies (her favorite) done up all festive, might just make her smile all the same.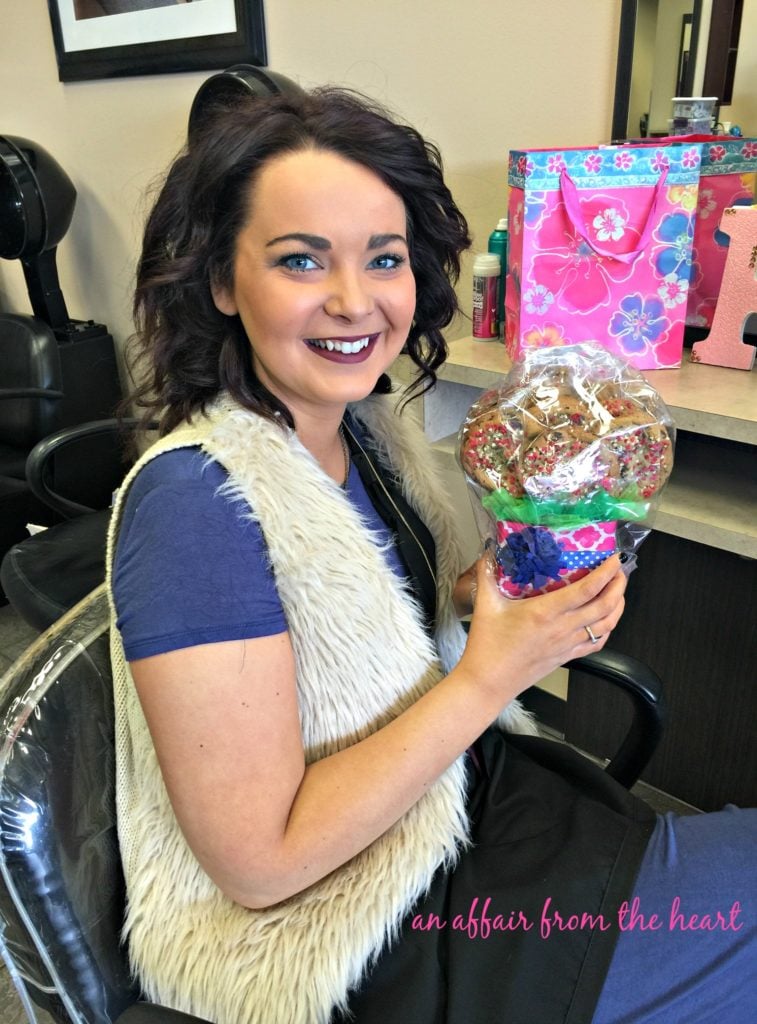 I had made an appointment with her that day, and took her to lunch. I surprised her with the cookie bouquet. I think she liked it??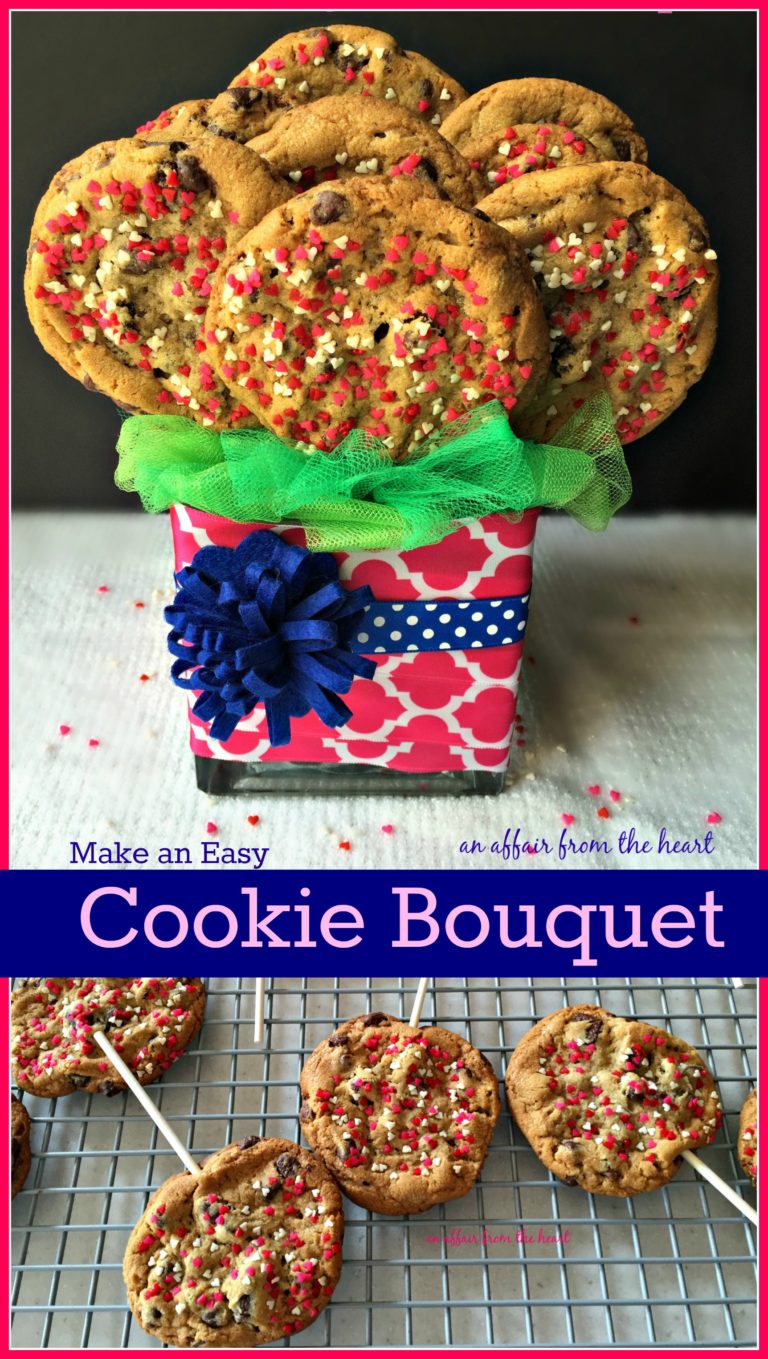 All you really need is a package of break and bake chocolate chip cookies, some sprinkles and lollipop sticks to make the cookies. I used a little bit of ribbon I had on hand to cover a vase that I had floral foam placed in to make them stand up. I tied on a little green tulle to resemble leaves in the vase.
I used the giant cookies, not the really small ones. I made them circular in shape, stuck the lollipop stick in about 2/3 of the way, pressed into sprinkles on a plate and placed on the cookie sheet to bake according to package instructions.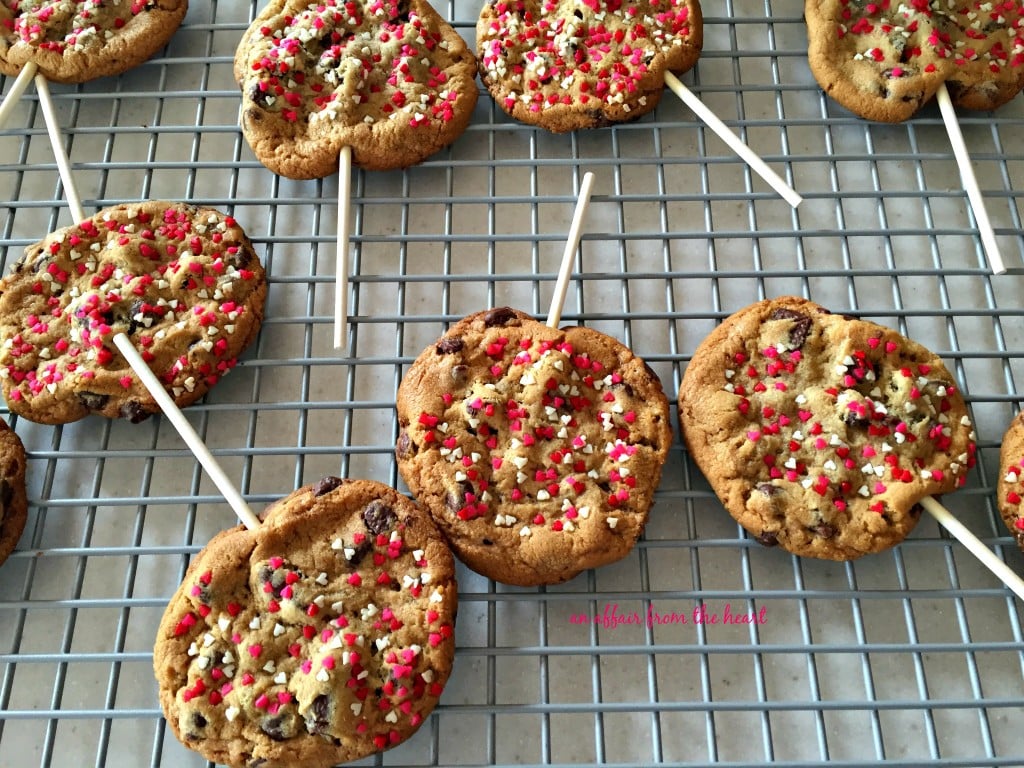 Place the cookies on a cooling rack to cool before decorating and assembling them.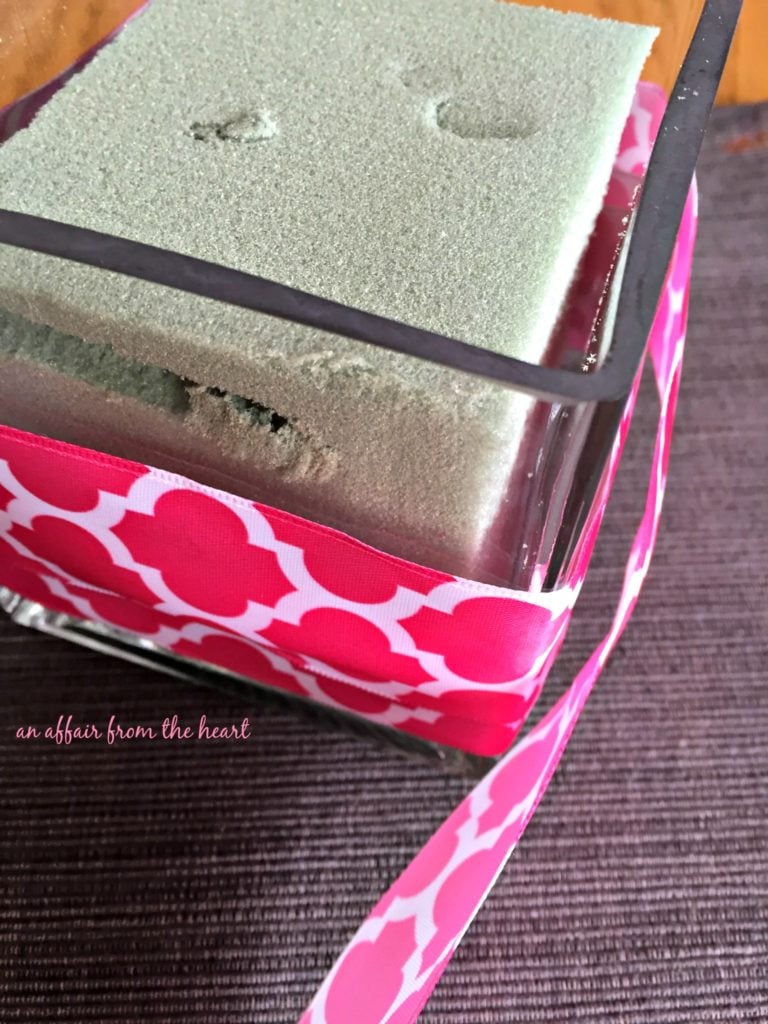 I filled a 4 inch square vase with floral foam and wrapped it in a wide satin ribbon, securing it with a straight pin.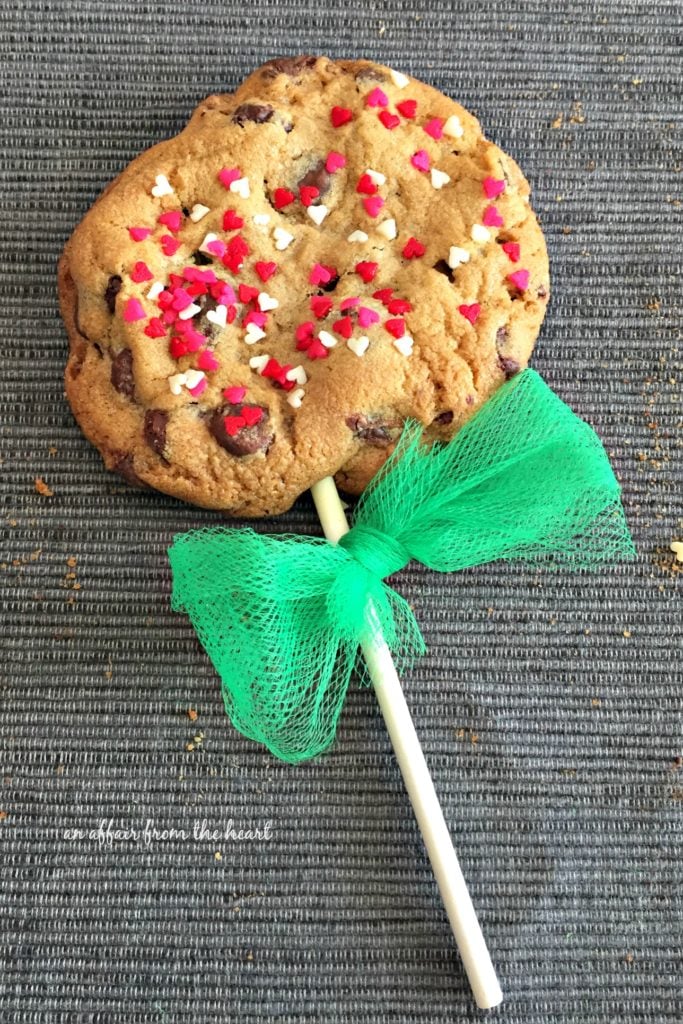 I tied the tulle to the stick, when it was out of the bouquet, it made a cute bow. Then I inserted the stick into the floral foam to arrange the cookie flowers.
I fluffed up the tulle to resemble leaves in the vase. Secured a contrasting ribbon and a little felt bow to the front to dress up the vase.
I wrapped it up in cellophane, secured it and I was ready to go!
These bouquets could, of course, be made any flavor you desire, using pre-made cookie dough, or your own favorite recipe! They are perfect for gifts for absolutely anyone who loves cookies. (who doesn't ?!?!) I think they would make darling teacher gifts, too!