Don't throw away those bananas when they are getting too ripe — toss them in the freezer!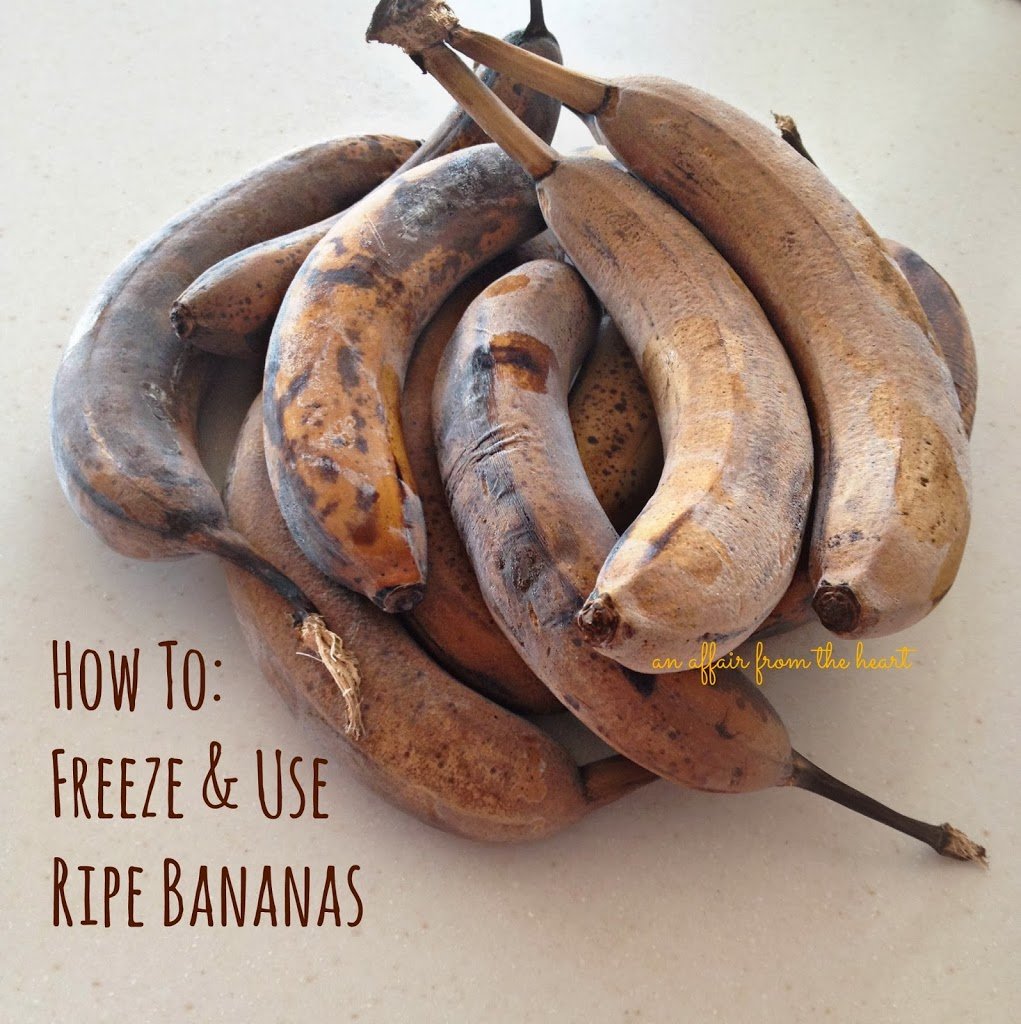 It seems I am always buying bananas.
I think my husband and youngest son are part monkey.
There is one thing about bananas though…
they have a small window of time they are considered
"perfect" in our house.
Buy them green: too hard
Green to slightly yellow: still a little to firm
Almost all yellow (but NO brown spots!): PERFECT!! Eat! Eat! EAT!!
Next day: still okay, but better eat them quick!
Brown spots appearing: they sit on the counter until I use them, or freeze them.
I used to put them in a zip top bag, now I just put them directly in the freezer!
When you want to put a banana in a smoothie, or in your bread you have a hankerin' for, they are right there, perfectly ripe, and perfectly ready.
Using in a smoothie is even easier, peel and throw it in the blender frozen.
For bread, they defrost rather quickly sitting on your counter.
You can slice it down the side with a knife, or just cut the end off and squeeze it out like soft serve ice cream!
Don't throw away those 'naners!!
Put them to good use!!

If you make this recipe, I'd love to know! Snap a picture, share the photo on social media with the hashtag #AnAffairFromTheHeart – I'd love to see what you made! – Michaela