How To Freeze Ripe Bananas
As an Amazon Associate and member of other affiliate programs, I earn from qualifying purchases.
Don't throw away those bananas when they are getting too ripe — toss them in the freezer! How do you freeze ripe bananas? I've got you! Here you will find several ways to freeze ripe bananas, and of course, lots of recipes that use ripe bananas.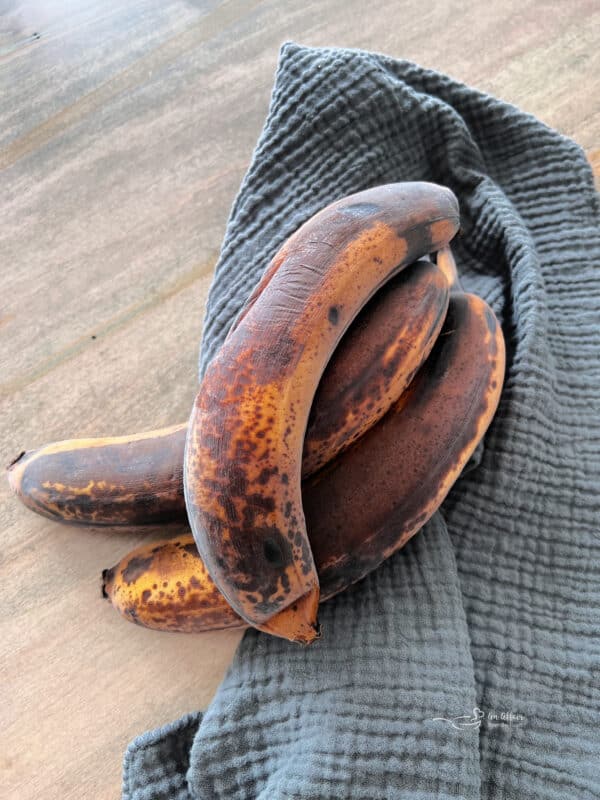 It seems I am always buying bananas. I think my husband is part monkey. There is one thing about bananas though, they have a small window of time they are considered "perfect" in our house.
Buy them green: too hard
Green to slightly yellow: still a little too firm
Almost all yellow (but NO brown spots!): PERFECT!! Eat! Eat! EAT!!
Next day: still okay, but better eat them quickly!
Brown spots appear: they sit on the counter until I use them, or freeze them.
I used to put them in a zip-top bag, now I just put them directly in the freezer! But I've learned there are more ways to freeze bananas successfully. When you want to put a banana in a smoothie, or in your bread you have a hankerin' for, they are right there, perfectly ripe and ready.
Using it in a smoothie is even easier, peel and throw it in the blender frozen. For bread, they defrost rather quickly sitting on your counter. You can slice it down the side with a knife, or just cut the end off and squeeze it out like soft serve ice cream!
Don't throw away those 'naners! Put those brown bananas to good use. I mean wouldn't that brown banana rather be part of a delicious banana bread recipe or a yummy double chocolate banana muffin recipe instead of part of your trash?
HOW TO FREEZE BANANAS
Frozen bananas can be used in so many recipes such as smoothies, ice cream, muffins, breads, and desserts. They also add loads of potassium and other nutrients to your recipes. So, what is the best way to freeze leftover bananas? Read on below to learn 3 ways how to freeze ripe bananas so that you always have bananas on hand for whatever you need. Frozen bananas will last for 3-6 months.

HOW TO FREEZE BANANA SLICES – SINGLE LAYER FREEZE
This single layer freeze will ensure that the banana slices remain separate and easy to handle. Use this method of freezing for bananas that you want to use in smoothies, shakes and ice cream.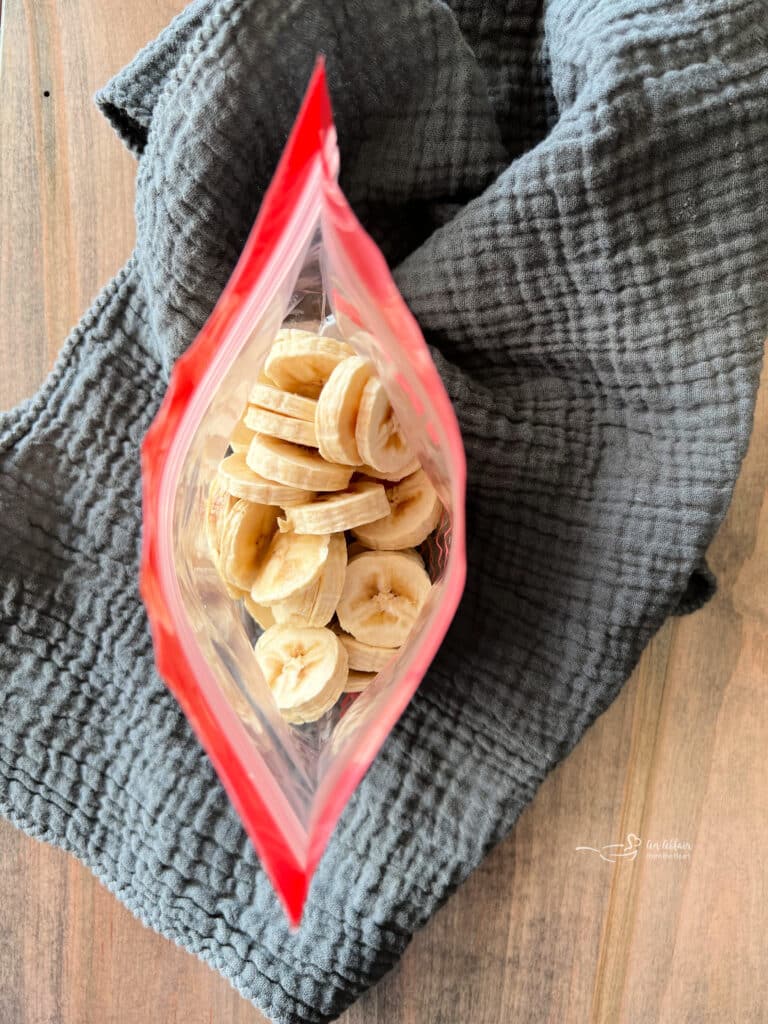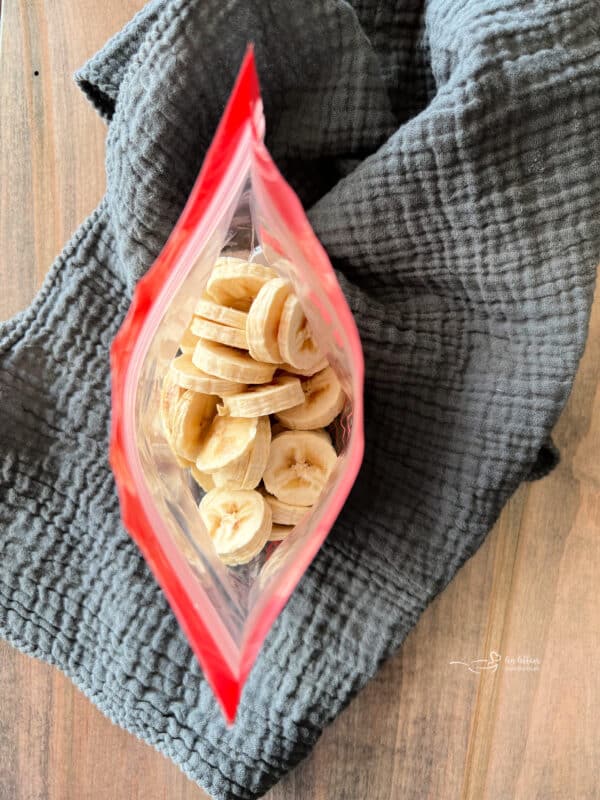 Method:
Peel the bananas and slice them crosswise ½ inch thick.
Place the banana pieces in a single layer on a parchment-lined baking sheet and space the pieces so they do not touch. Flash-freeze the slices for 1-2 hours. The flash freeze will keep your slices from clumping together in the freezer.
Remove the frozen sliced bananas and transfer them to a freezer-safe container or freezer bag. Make sure to label the container with the date and quantity.
You can use frozen bananas in smoothies, shakes, and "nice" cream without thawing them.

HOW TO FREEZE WHOLE BANANAS
Can you freeze bananas whole? Yes! And, freezing whole bananas is handy when a recipe calls for a certain number of bananas such as in bread or cakes. This method is also so easy and quick! You can store bananas whole in the peel, but some recommend taking the peel off. Whole frozen bananas are also easy to cut with a knife if you need slices.
Method:
Peel the bananas.
Place them in an airtight container or freezer bag. If using a freezer bag, squeeze out as much excess air as you can before you seal the bag.
Label the container or bag with the date and quantity.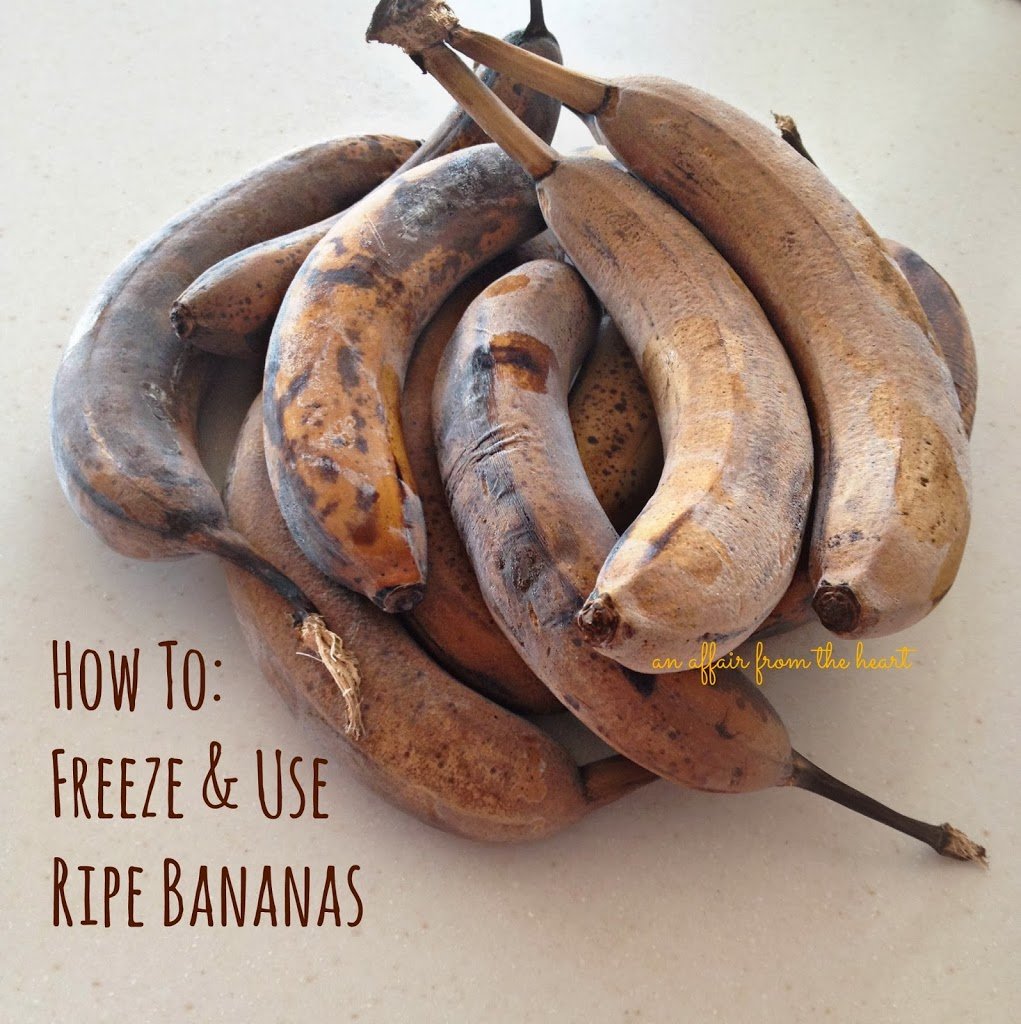 Alternatively, you can just place the bananas in the freezer in their peels. That is the way that I do it. I guess it might be the "lazy way." No baggies, just pop them in the freezer door or drawer.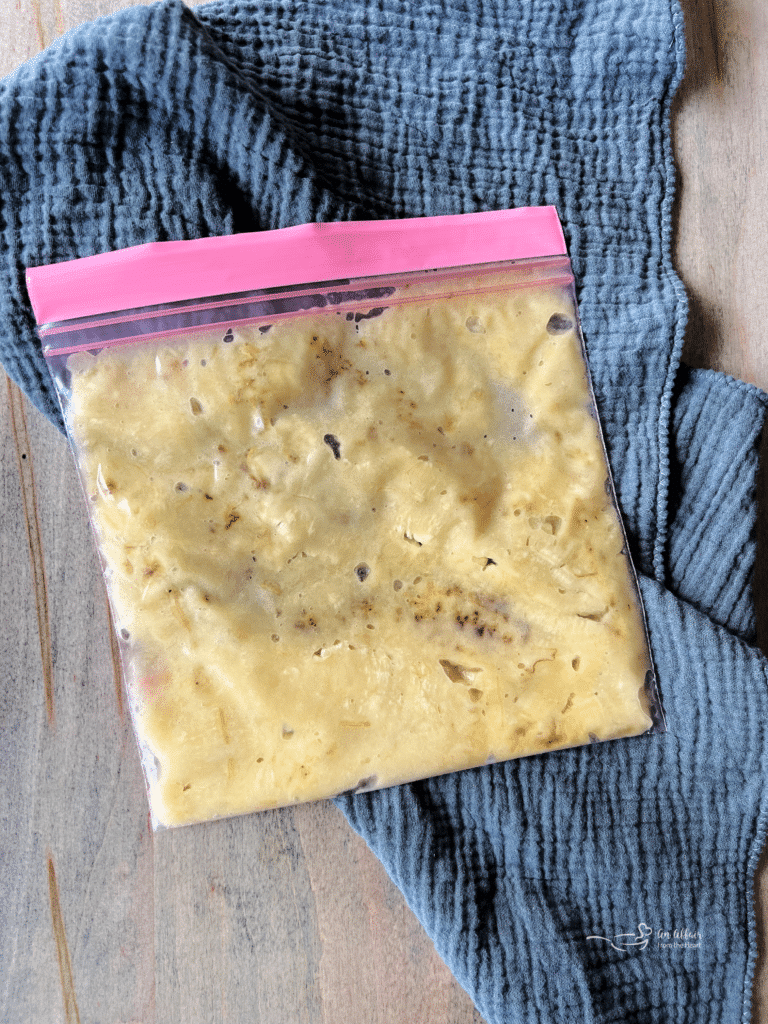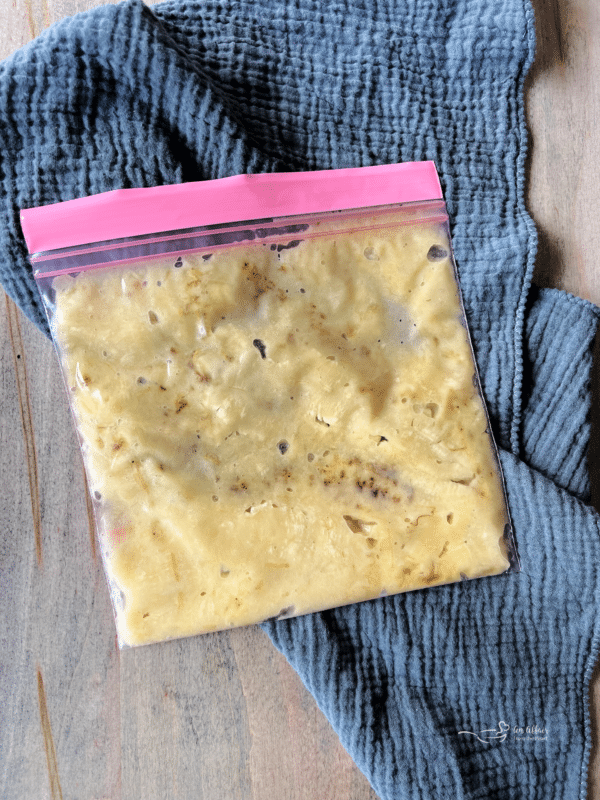 HOW TO FREEZE MASHED BANANAS
This method is great for freezing overripe bananas and works well for all of your baking recipes. However, since you won't be freezing the bananas whole, labeling your containers with the quantity will be very important! This method is great for saving freezer space too. They stack nicely.
Method:
Peel and mash the bananas.
Place them in an airtight container or freezer bag. If using a freezer bag, squeeze out as much excess air as you can before you seal the bag.
Label the container or bag with the date and quantity. You might want to store individual bags in quantities of 2 mashed bananas for ease in adding to recipes.
HOW TO FREEZE BANANAS WITHOUT BROWNING THEM
When you freeze bananas using any of the above methods, your fruit should freeze without browning. However, if your bananas are overripe, they may already be a bit brown. Another reason that your bananas might turn brown is if they are not stored properly in an airtight container and exposed to air. If using a freezer bag, make sure to squeeze all the excess air out of the bag before sealing it to help prevent browning. Even if your bananas do brown, they will still be fine to use for your recipes.
HOW TO THAW FROZEN BANANAS
When making baked goods, you will need to defrost your frozen bananas. You can defrost them in the refrigerator, which will take about 5-6 hours. Or, you can defrost them on your counter at room temperature. This method will only take a couple of hours. Please note that larger pieces of banana (whole vs. slices) will take longer to defrost. Please note that once bananas are thawed they will look mushy and contain a lot of liquid. Don't get rid of the excess liquid – you will need that moisture when baking.
HOW TO USE FROZEN BANANAS
There are so many ways to use frozen bananas and you will find so many banana recipes here on this blog. Here are some of my favorites!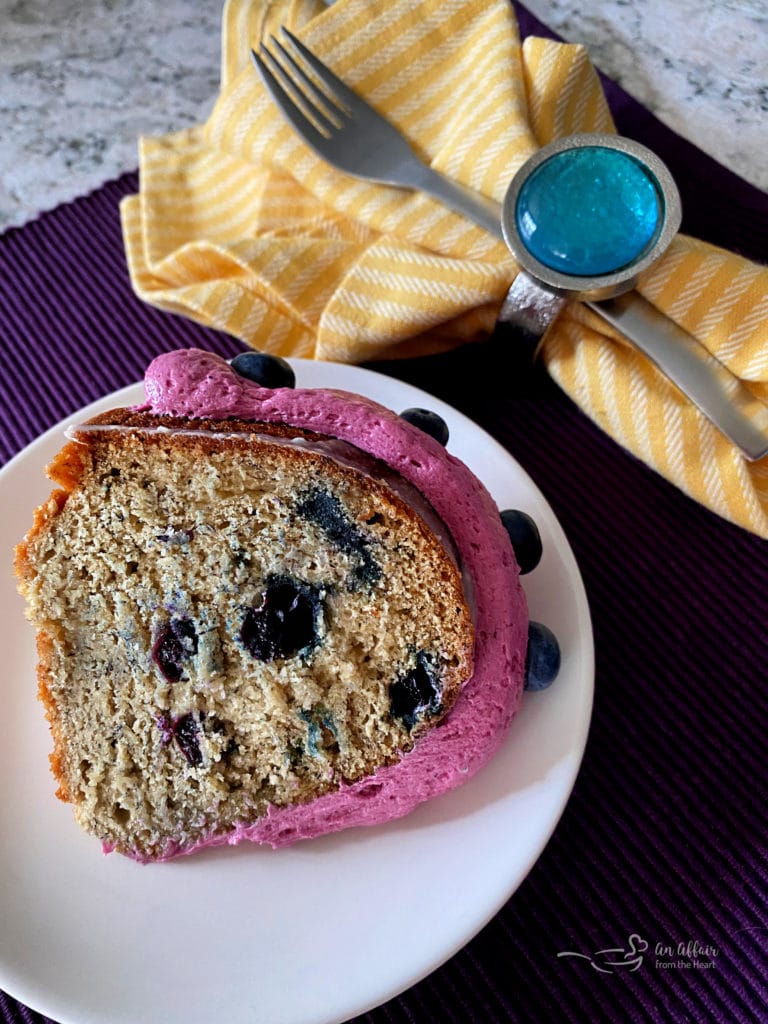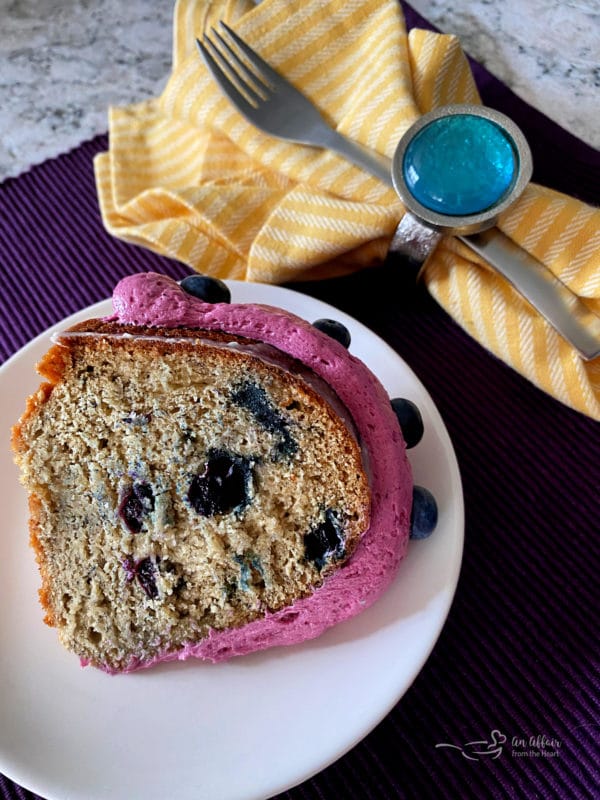 Cakes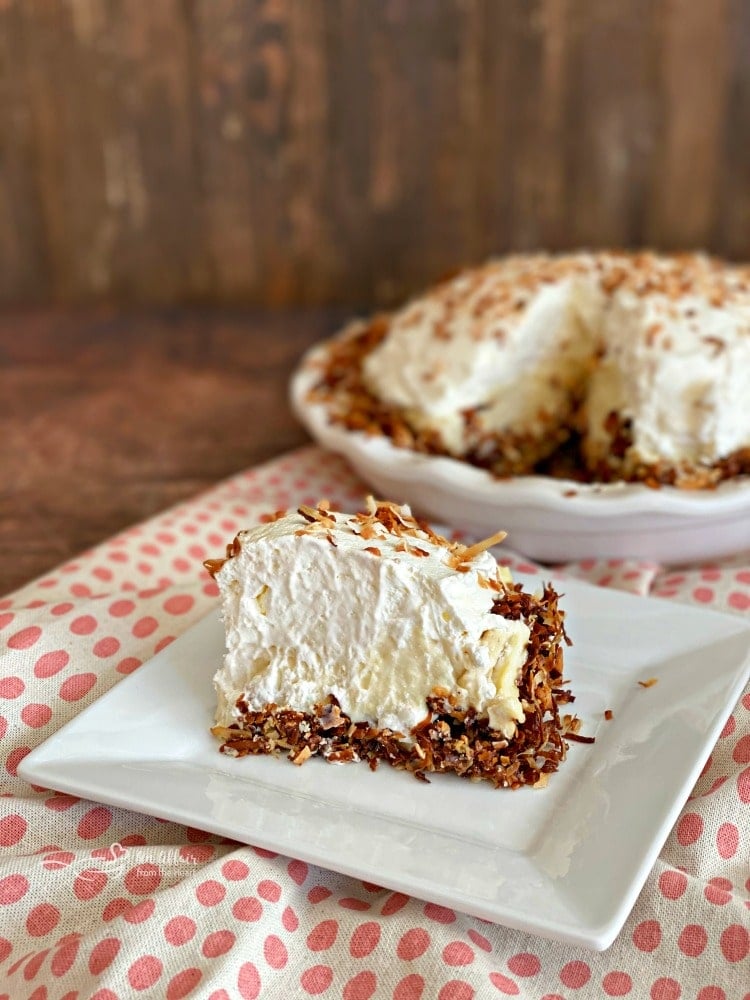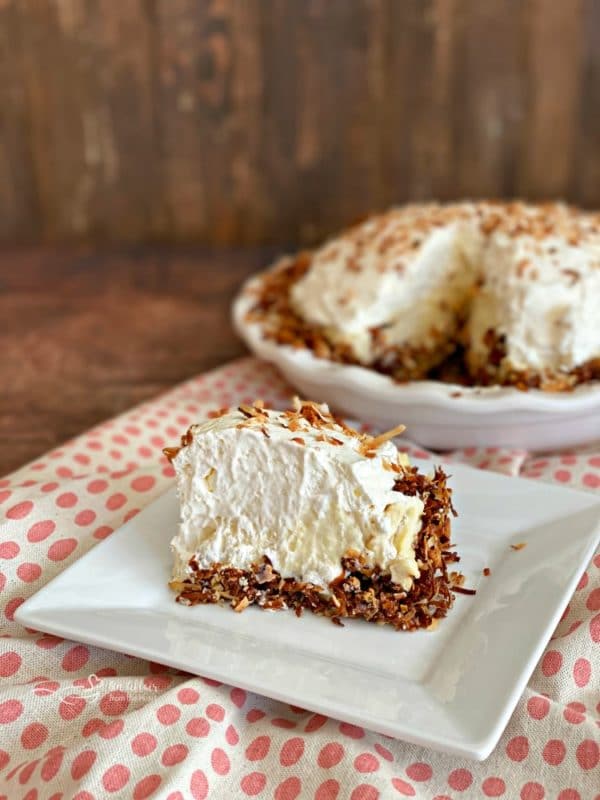 Pies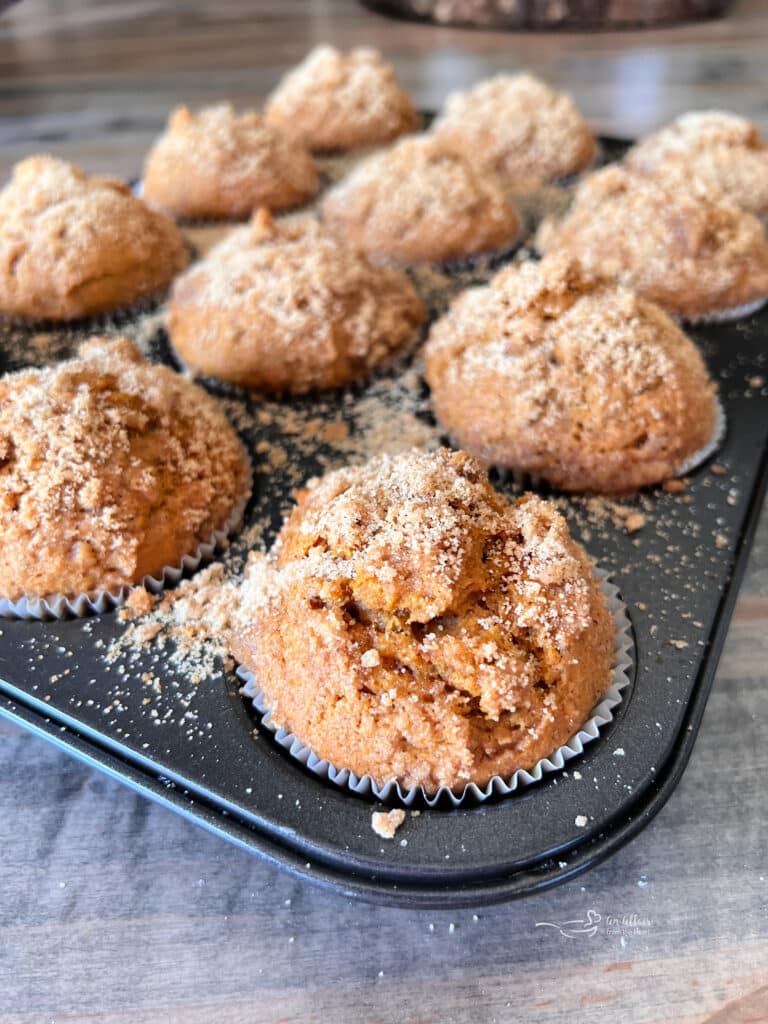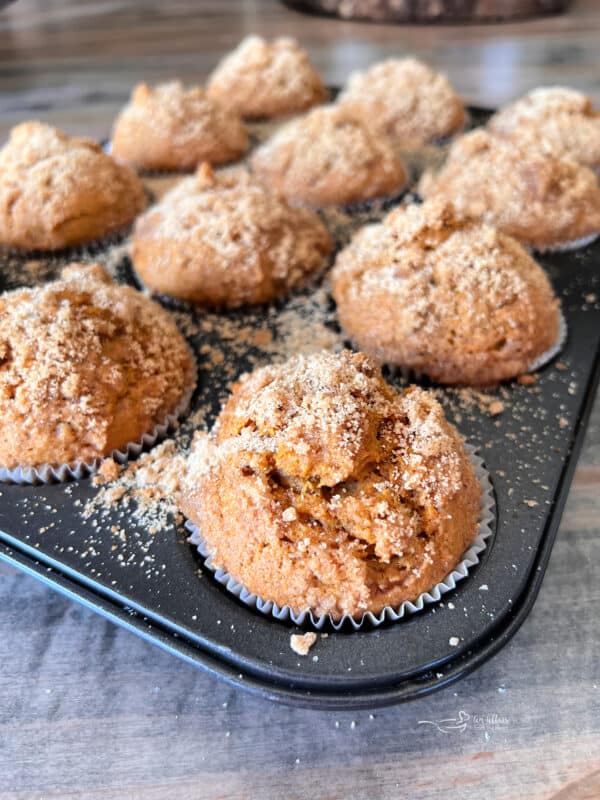 Bread and Muffins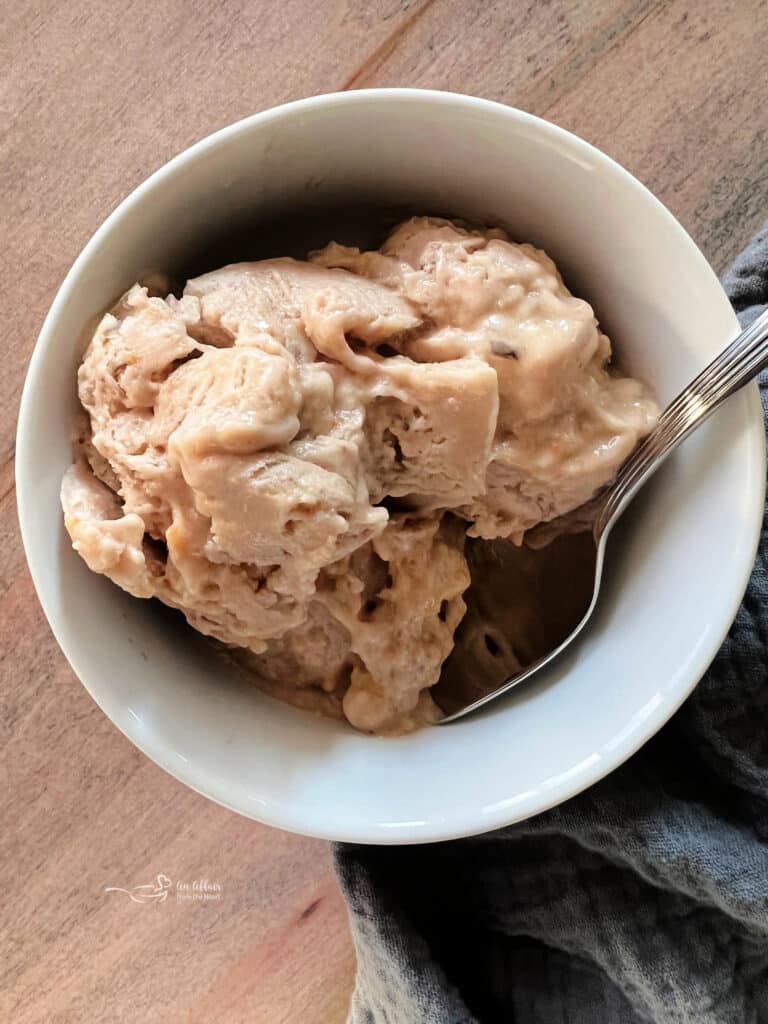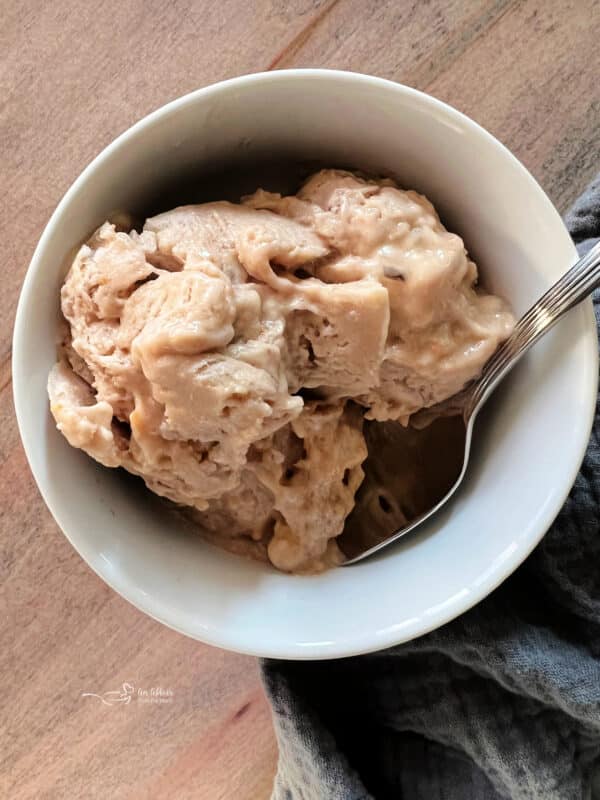 Smoothies, Shakes and Ice Cream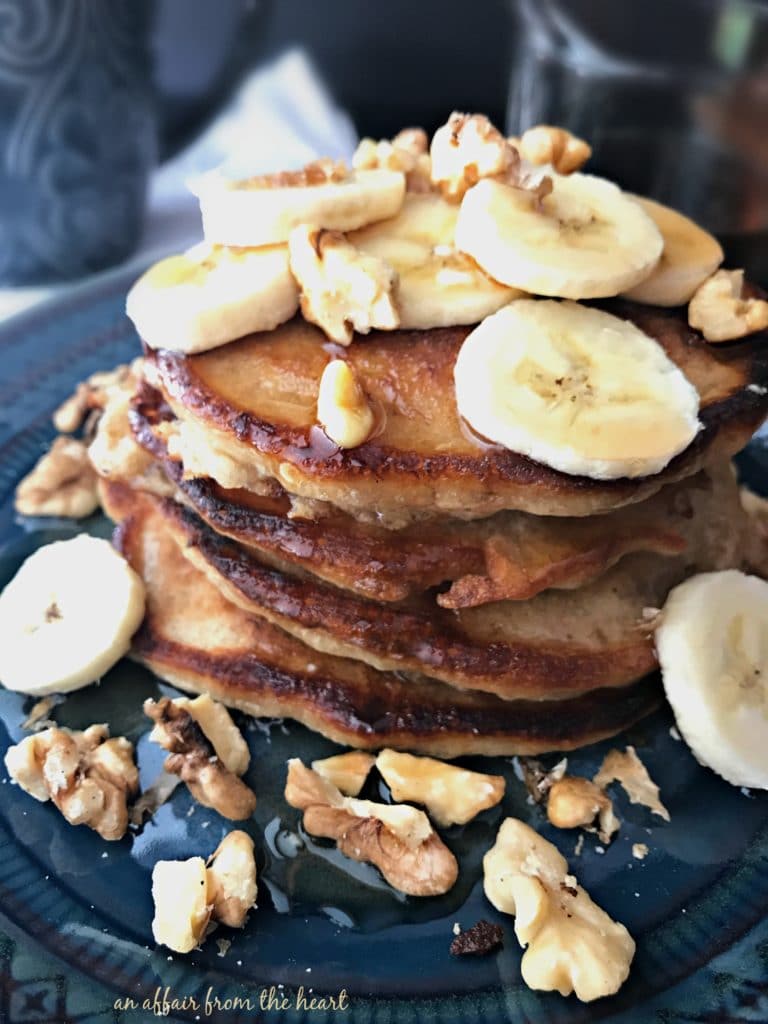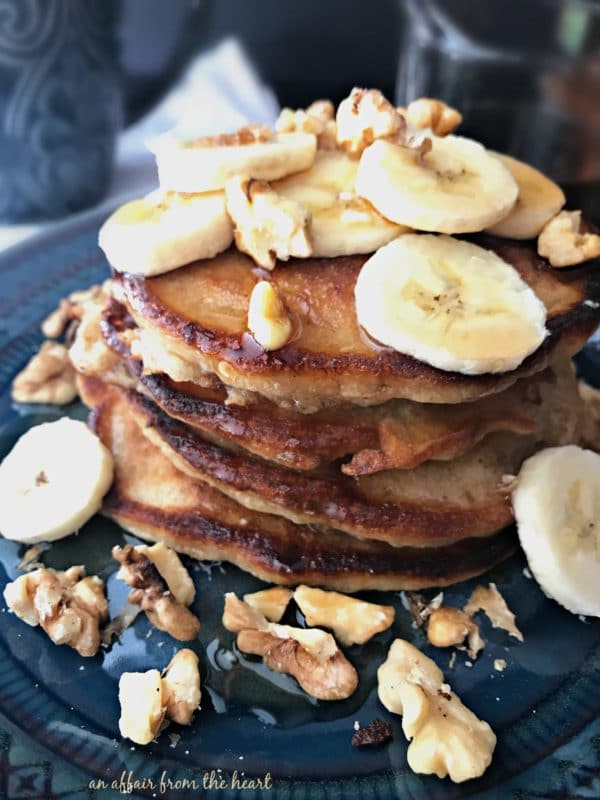 Breakfast
Everything Else
You can find all of my recipes that contain bananas simply by searching "banana" right here on my website!
TIPS AND TRICKS
Bananas will last in the freezer for longer than 6 months, but I suggest using them before that so they do not develop freezer burn.
Freeze bananas when they are fully ripe, as freezing will stop them from ripening any further. Bananas that are just starting to show brown spots are at their perfectly sweet peak. For more information on ripening bananas quickly, see below.
How to make frozen chocolate-covered bananas: Insert popsicle sticks into a ripe banana, dip it into melted chocolate. You can sprinkle it with chopped nuts or sprinkles for added flavor and crunch. Place chocolate-covered bananas in the freezer for at least 2 hours. Yummy!

3 WAYS TO RIPEN BANANAS
Paper Bag Method
Paper-bag ripening will take 1-3 days, depending on how ripe your bananas already are. Place bananas in a paper bag (not plastic!) and close the bag. For faster ripening, place a pear, apple or avocado inside the bag with your bananas. These fruits release ethylene which causes fruit to ripen faster. You can also speed up the process by placing the bag in a warm place such as the top of your refrigerator.
Oven Method
This method should take less than an hour. Preheat your oven to 300 degrees F. Line a baking sheet with parchment paper or foil. This will help with easy clean-up as the bananas may leak a little during baking. Place unpeeled bananas on the baking sheet with some space between them. Bake for about half an hour, checking every 15 minutes to see if they're soft enough. Note that the peels will turn black and the fruit will be mushy – perfect for baking.
Microwave Method
You can ripen firm bananas in the microwave in just a few minutes. Pierce unpeeled bananas a few times with a fork or knife. Put the bananas on a paper plate or microwave-safe plate and cook them on high for 30 seconds at a time, repeating until they are the desired softness. This method will not result in super sweet bananas, but they will be mashable and suitable for use in your baking recipes.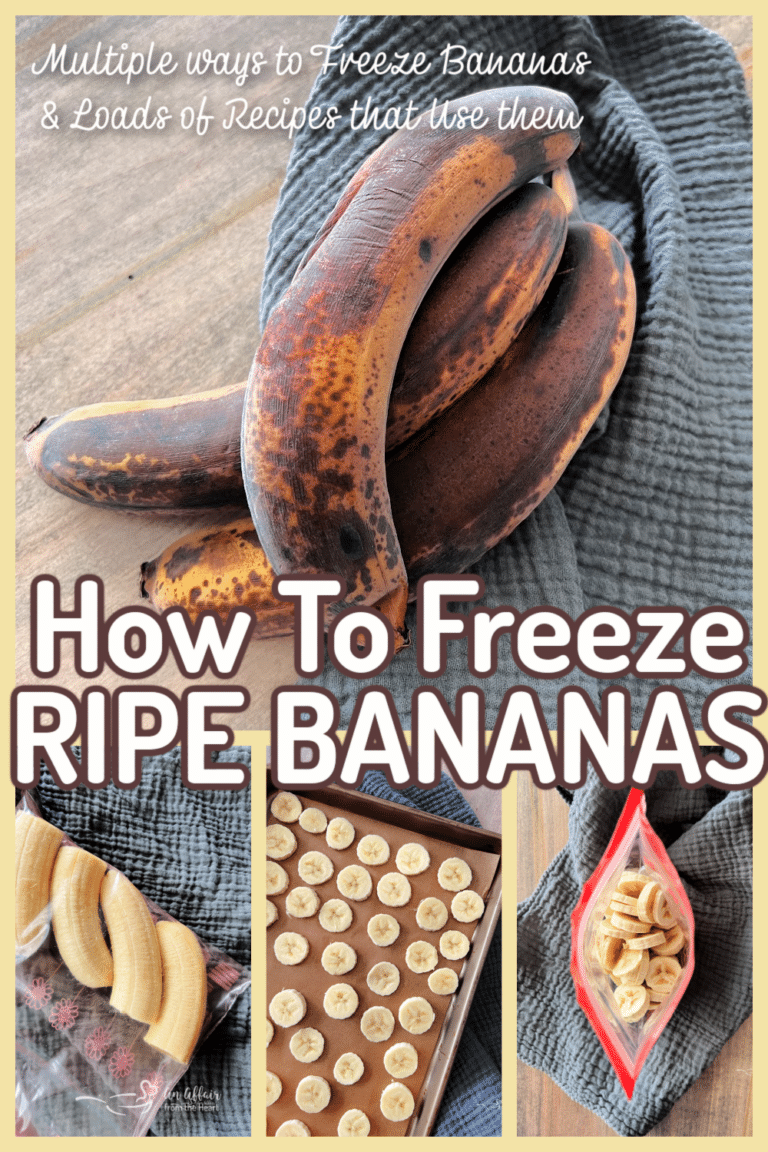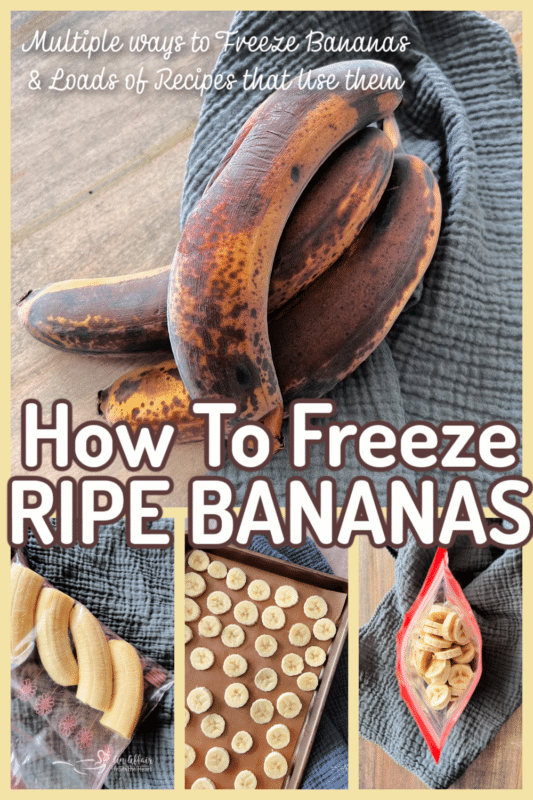 Love it? Pin it!
Want to keep this post for HOW TO FREEZE BANANAS handy? Make sure to pin it to your favorite Pinterest recipe board before you go!
If you freeze bananas correctly, you will always have them on hand for all of your favorite banana recipes. So next time you see a sale at the grocery store and you have space in the freezer, GO BANANAS and stock up!

This recipe was originally posted on February 22, 2014. It has been updated to improve user experience and reshared on May 18, 2023.