Banana Cream Jelly Roll
As an Amazon Associate and member of other affiliate programs, I earn from qualifying purchases.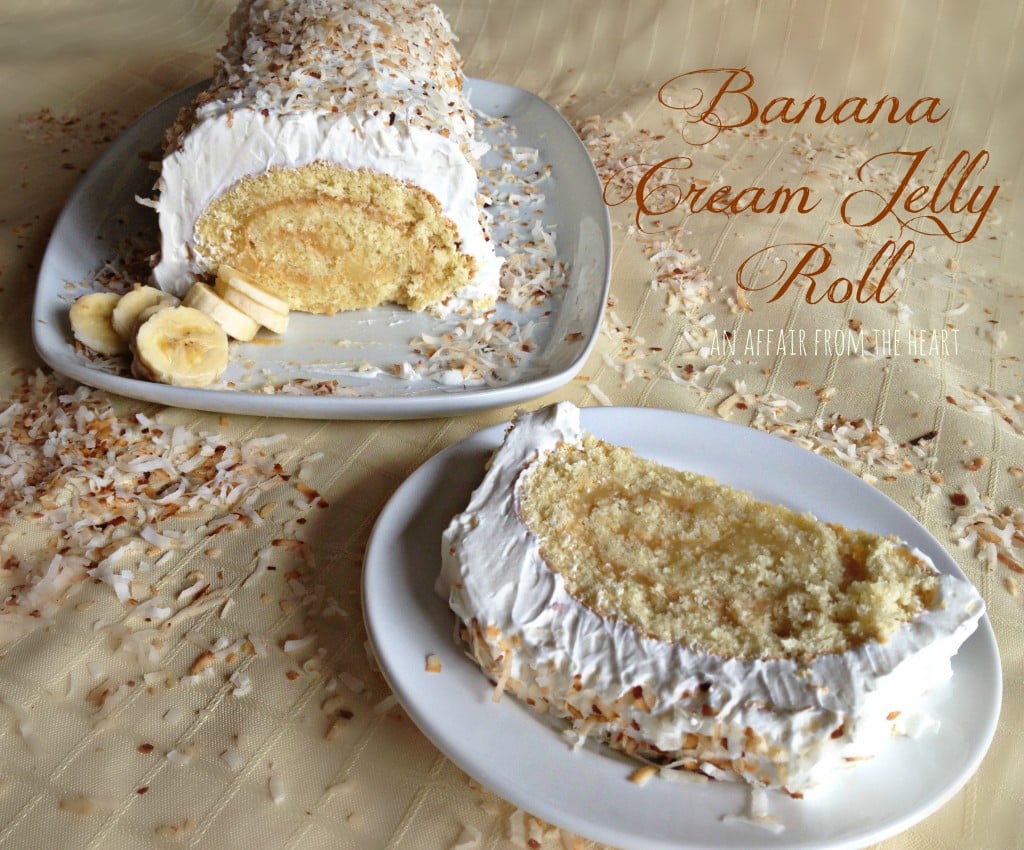 When I was asked to join a group that has a themed recipe once a month, I thought it sounded like fun!
This is my first post of the group, and I was excited about it, because it lets me get to tell you about someone so very very important to me, my Mom.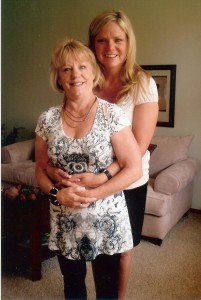 My Mom had me young, just two days 19 years old. I am sure I am biased, because everyone has something great to say about their Mom, and I am not knocking yours, I am just super proud of MINE.
My Mom was the fun Mom on the street that did cart wheels in the front yard with us, never told us no when we asked her to play a game with us, or if we could have friends over. Don't misunderstand me, I knew that when I needed it, she would tell me no and when I wasn't in the right she set me straight. You see there is a fine line between being a Mom and being your child's BFF.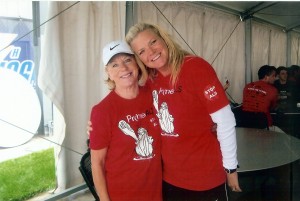 My Mom, however, was always there when I needed a shoulder to cry on, and yet I see now, that she stood in the shadows when I felt "I didn't need her-and my girlfriends knew everything, or I did." She was always right there when I found out that option usually didn't turn out so well. She was the perfect balance between friend and Mom, and she is the reason that I only wanted to be one thing when I grew up, a Mom.
Even when times were tough, my brother and I never knew it. There was always enough. Always enough food on the table, always enough to wear, always plenty of laughter and always an abundance of love when my Mom was there. Our house was always immaculate, dinner was on the table at dinner time and she was there to tuck us in bed for prayers at night.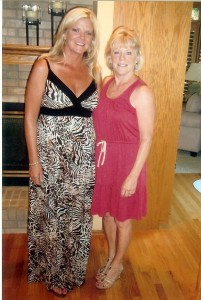 When in high school boys came calling, my Mom would answer the door and I'd get "I didn't know you had an older sister." I always gave them a slug in the arm and said, "Hey that's MY MOM!" My Mom is always well put together.
My Mom always cooked dinner and baked cookies as a surprise or at Christmastime. She wasn't the gourmet cook or baker, but comfort food, kind of cook. I loved coming home from school to smell cookies from the oven as an occasional surprise.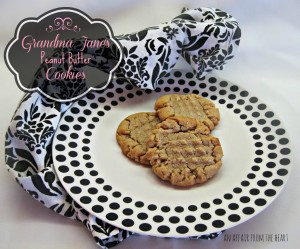 her peanut butter are still my favorite
My other favorite was in the winter when I would come home to her Homemade Chicken Noodle Soup or Pork Chops and Mushroom Gravy, it's still my favorite dinner, and what I crave when I need comfort food.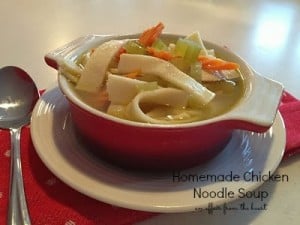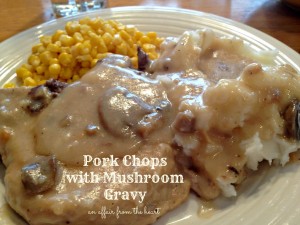 You see, so when I was asked to make Mom's Favorite Dish for my Mom, that would qualify as something my Mom made for me, or something my Mom enjoys me making for her now, I was torn.
Most of my most favorite recipes on my site come from my fond memories of growing up. I was coming up empty.
My Mom is of the thinking these days, that anything I cook, or going out to eat, is perfect, because she didn't have to make it.
That's what being retired is all about for her.
So we talked about different ideas, and came up with this one. I had totally forgotten about this cake. It was actually my Dad's Mom's recipe. I thought it was fitting that it was a Mother's Day post and it included my Grandma (her Mother in Law) as well.
So, I made this for May Day, and brought half of it over to my Mom along with some flowers, like I do every May Day.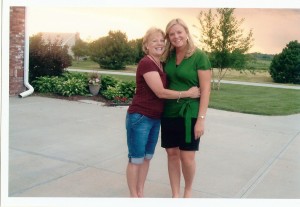 "I love you, a bushel and a peck and a hug around your neck"
I adore my Mom, and I know that God couldn't have given me a more perfect person to be mine.
I only hope that I am lucky enough to make my children feel the same way!
Now… onto the CAKE!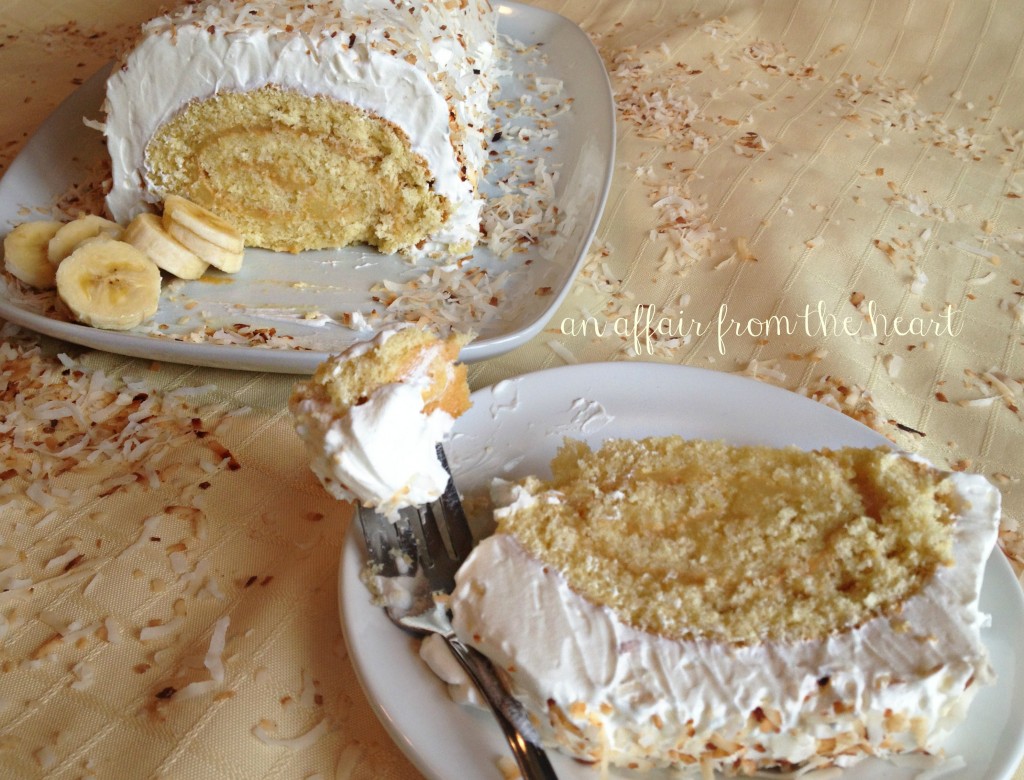 Don't let jelly rolls intimidate you! I used to.. and now I know I can do it, so you can too!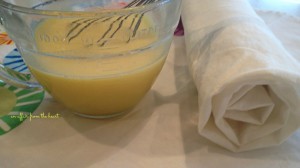 when cake is still hot roll into a towel – I love my hand embroidered "flour sack" towels for things like this <3
after it's cool, spread with pudding and roll back up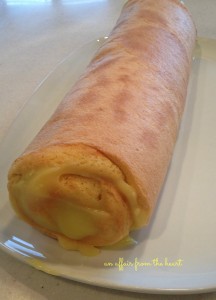 yummy banana goodness oozing from the side (use your finger to taste it when no ones looking — it's okay, mom won't care!)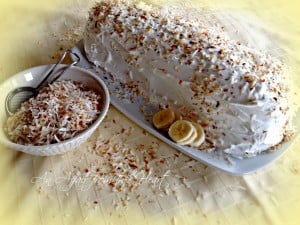 "frost" it with dream whip and dust it with toasted coconut
Never toasted coconut before? It's EASY!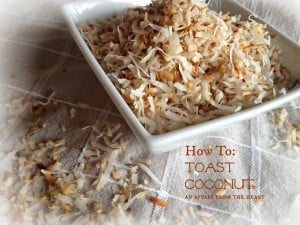 Enjoy a piece of cake, a nice cup of coffee (or a glass of wine) with your Mom and re-live all of the days gone by. Don't forget to tell her you love her. Us Moms, we live for that.
Yield: 1 roll
Banana Cream Jelly Roll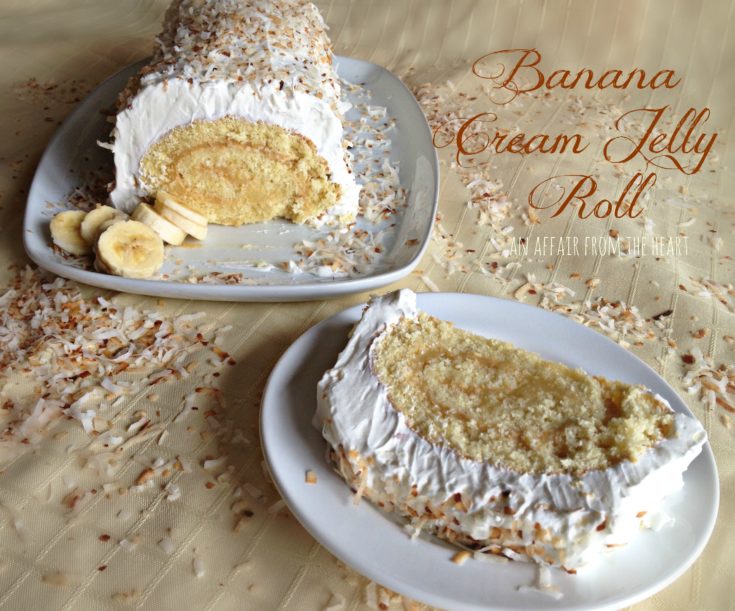 Light fluffy cake filled with banana cream pudding, topped with Dream Whip and Toasted coconut
Total Time
1 hour
30 minutes
Ingredients
5 eggs
1 cup sugar
1 cup flour
2 teaspoons baking powder
1/4 teaspoon salt
1 teaspoon vanilla
1 - 3 ounce box banana pudding
2 envelopes Dream Whip
1/2 cup (or more to taste) Toasted Coconut
Instructions
Preheat oven to 350 degrees.
Line a jelly roll pan with parchment paper, greased with Crisco.
In a mixer bowl, beat eggs for about 5 minutes or until very thick and lemon colored.
Gradually beat sugar into eggs, followed by vanilla.
Slowly add flour, baking powder and salt and beat until batter is smooth.
Pour into pan and spread into the corners. Bake for approximately 20 minutes or until toothpick inserted in center comes out clean.
Loosen cake from the edges of the pan. While hot invert cake onto a towel, and roll from the narrow side, jellyroll style. Cool completely on a wire rack.
Prepare pudding and Dream Whip as directed on the packages. Place in the refrigerator until ready to use.
Carefully unroll cooled cake. Remove towel and spread pudding evenly over cake.
Roll back up and place seam side down on a plate.
"Frost" with Dream Whip and top with toasted coconut.
Store in the refrigerator. Slice to serve.
Nutrition Information:
Yield:
1
Serving Size:
1
Amount Per Serving:
Calories:

2131
Total Fat:

54g
Saturated Fat:

34g
Trans Fat:

0g
Unsaturated Fat:

17g
Cholesterol:

933mg
Sodium:

2299mg
Carbohydrates:

367g
Fiber:

12g
Sugar:

249g
Protein:

49g
Nutrition isn't always accurate.
To see MORE of what has been posted by all of the members in our group, see below: