Just peachy! Peach Crisp Recipe
As an Amazon Associate and member of other affiliate programs, I earn from qualifying purchases.
I have had this recipe on the brain ALL day today. This morning a fellow blogger was asking for peach recipes. I have a crisp recipe that is just to die for! So, when I commented on her post about what I would do if I had an abundance of peaches laying around, all I could do was think of that crisp!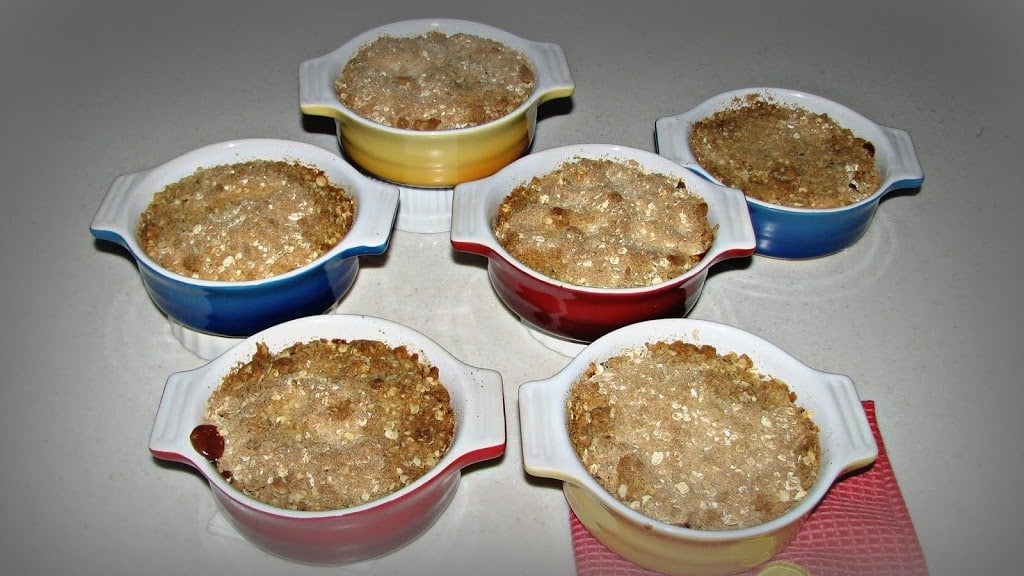 peach crisp
Low and behold, I was at the grocery store, like I seem to be about 5 days a week, and peaches were not only cheap, but they smelled wonderful!! I gave in to my craving and picked a bunch up.
Now this recipe is written for apples, but I have made it with all kinds of fruits, peaches is by far one of the better choices. But you see, it's not so much what kind of fruit you choose, the crumb topping is just so darn good, it makes them all tasty!
Normally I make this in a 9 x 13 pan, but I had purchased these cute little crocks to use for french onion soup this winter, and they were so stinkin' cute I decided to use them for the crisp, to give them a test drive. Aren't they precious??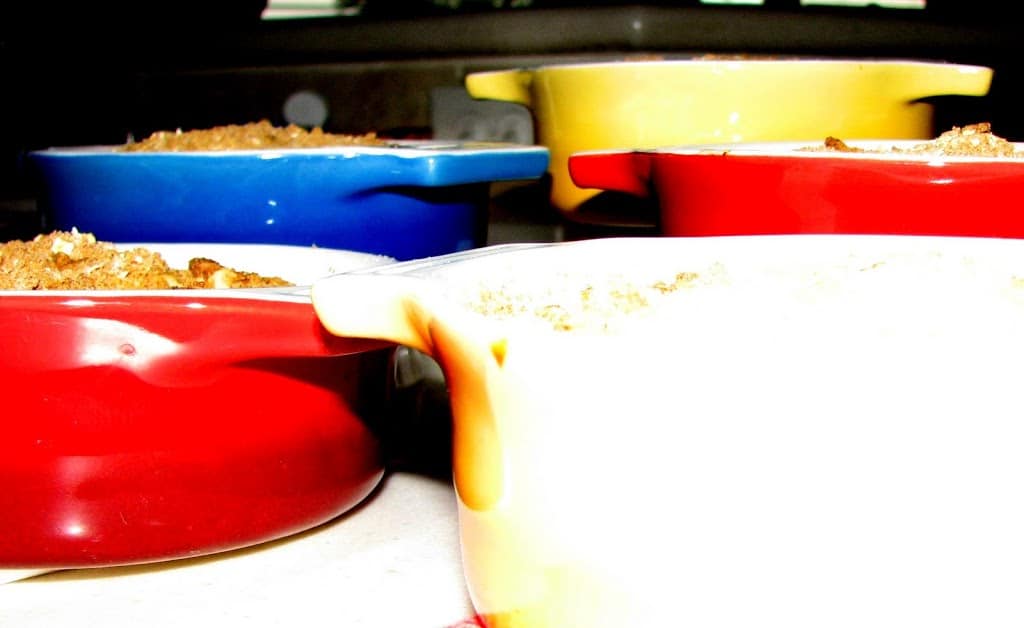 cute little crocks
I'm not sure what was going on with the flash on my camera, but it super exposed all of the pictures tonight? I only have one crock left, but I promised it to my oldest who is out whooping it up before school starts, so these pictures will just have to suffice.
I have made this many different ways, would love to know if you make it, what you used!
One more over exposed picture that didn't do this melting ice cream on warm crisp justice…
trust me, it tasted terrific!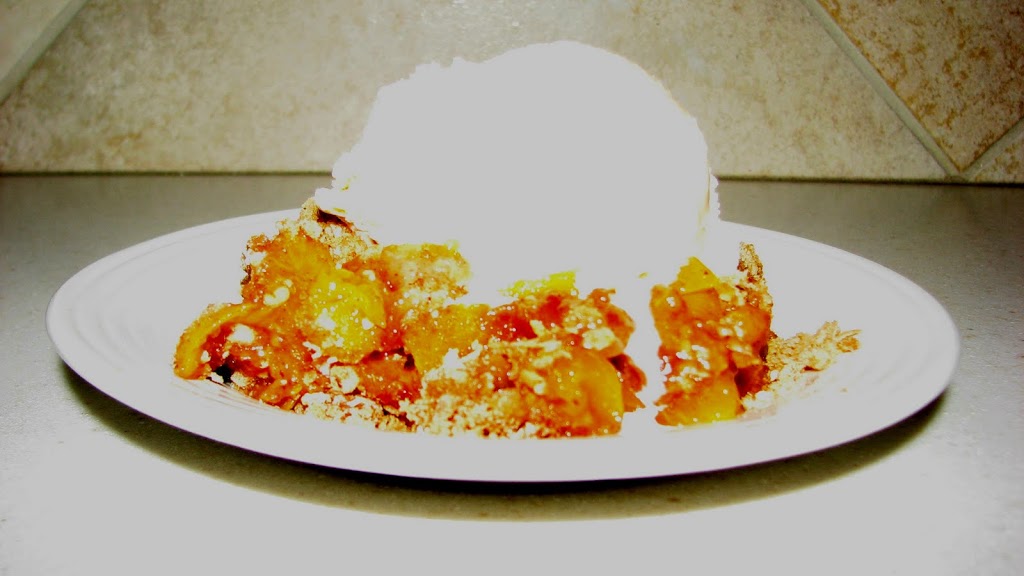 peach crisp with vanilla ice cream
Yield: 6 servings
Just peachy! Peach Crisp Recipe
This Peach Crisp is my apple crisp recipe substituted with peaches.
Ingredients
2 T flour
1/2 c sugar
1 t cinnamon
7 c sliced Peaches
Topping:
2 c oatmeal
2 c flour
1/2 t baking soda
1/2 t baking powder
1 t cinnamon
2 c brown sugar
1 1/3 butter
Instructions
In a bowl, combine topping ingredients, working with fingertips until mixture is crumbly. Reserve.
Stir together flour, sugar, and cinnamon in a large bowl. Halve and core peaches, peel and slice. Toss the peaches with the cinnamon flour mixture. Spread peaches evenly into a greased 9×10 pan.
Sprinkle topping over peaches
Bake at 350 degrees for 30-40 minutes or until brown. Serve warm or cold.
Top with ice cream.
Nutrition Information:
Yield:
6
Serving Size:
1
Amount Per Serving:
Calories:

600
Total Fat:

5g
Saturated Fat:

2g
Trans Fat:

0g
Unsaturated Fat:

2g
Cholesterol:

7mg
Sodium:

186mg
Carbohydrates:

136g
Fiber:

6g
Sugar:

89g
Protein:

8g
Nutrition isn't always accurate.