Banana Bread Pancakes
As an Amazon Associate and member of other affiliate programs, I earn from qualifying purchases.
These gourmet looking pancakes are simply made . Begin with Bisquick mix, add in ripe bananas and a few spices and you have this scrumptious stack of pancakes.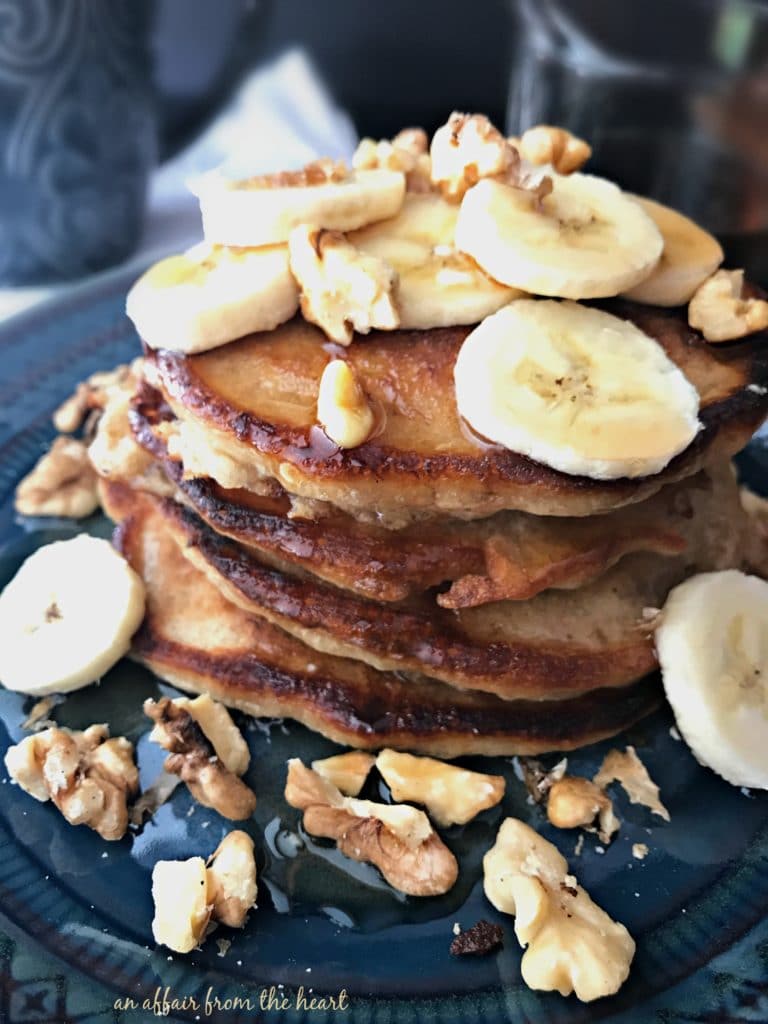 A few weekends ago, I was trying to decide on what to make for Sunday breakfast. The kids mentioned pancakes, but truth be told, regular pancakes really aren't my favorite thing. I love fruit filled pancakes, however. Especially blueberry! Swoon. They were even my favorite, until these Banana Bread Pancakes happened.
Another side story … I feel like I can't decide from week to week if we will end up with too many bananas or not enough. If I buy three, they are gone in a snap and someone is asking "Are you going to the store? We need bananas." If I buy a whole bunch, they are brown and I am having to freeze them.
How to Freeze Bananas:
Do you freeze your bananas? I do all of the time! Works great for smoothies, or anything that calls for ripe bananas, like this 4 Ingredient Peanut Butter Banana "Ice Cream."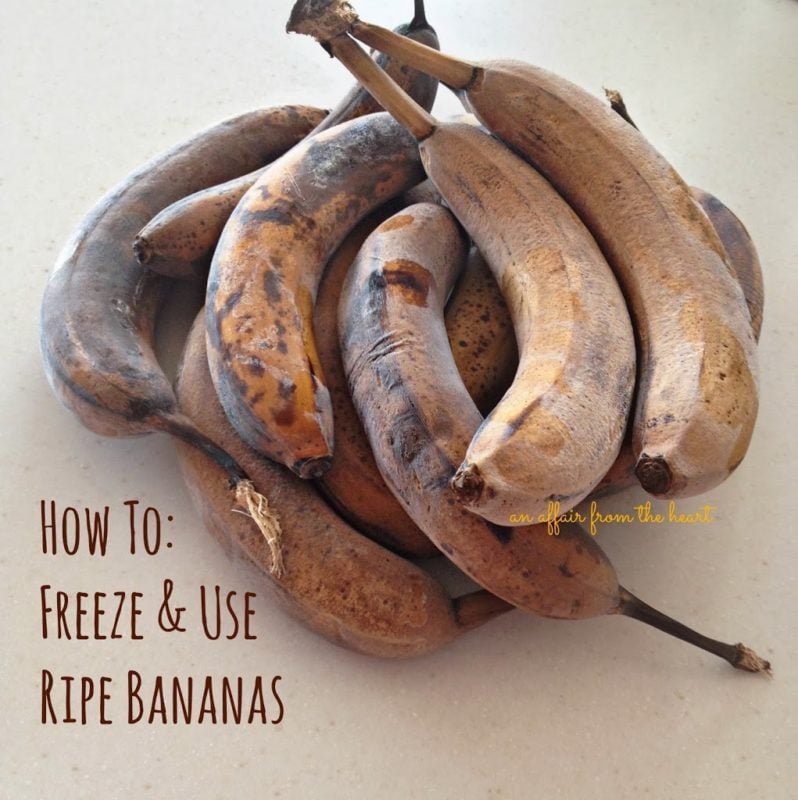 I always have bananas in the freezer. You never know when you have a hankerin' for banana bread, am I right?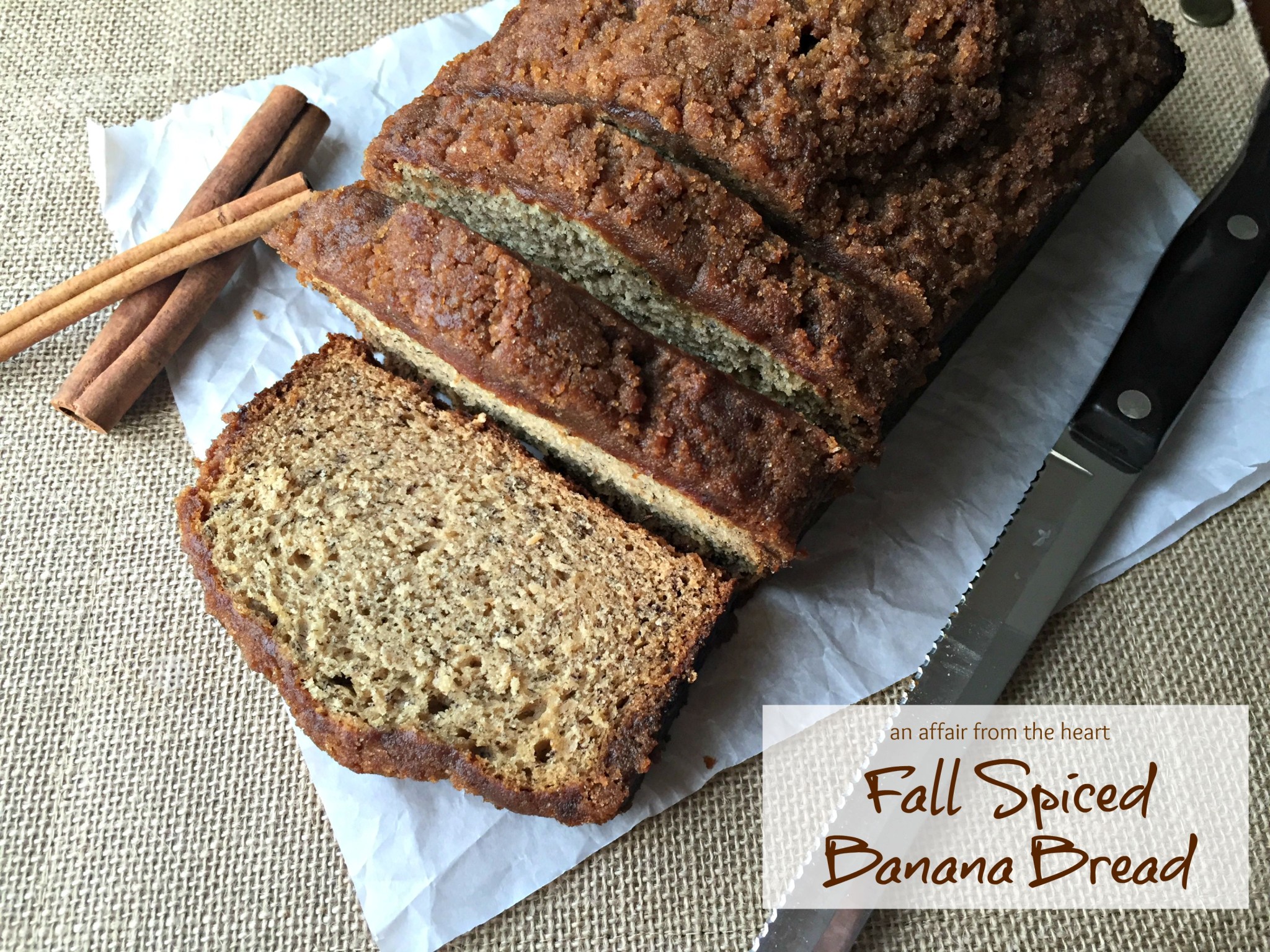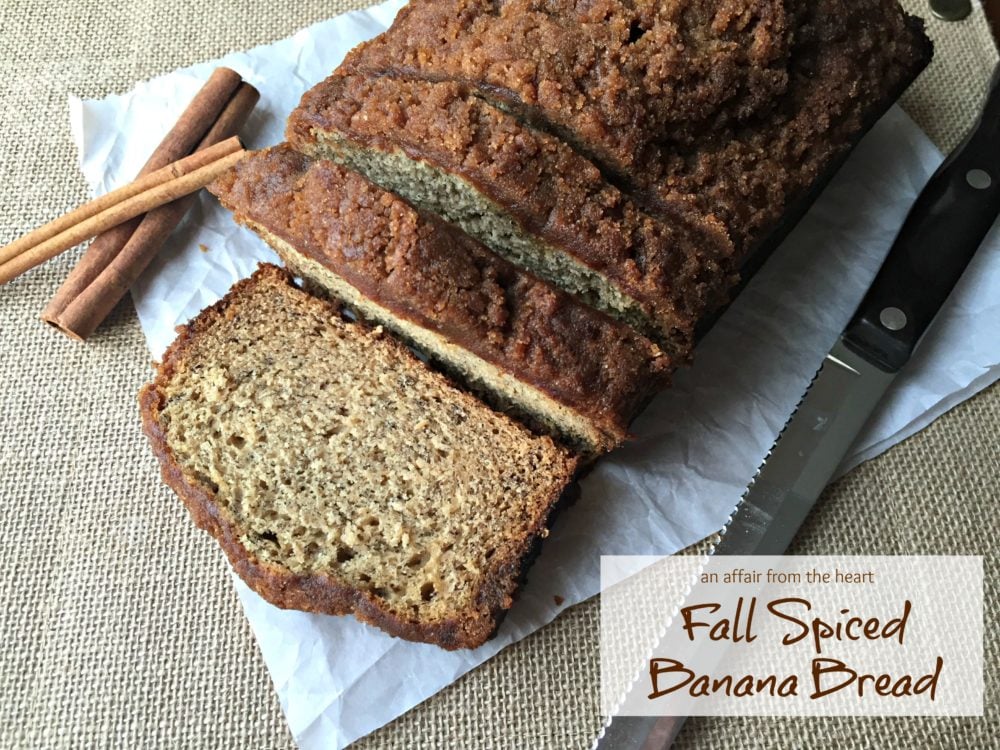 My go-to banana bread recipe, a.k.a. "The Very Best Banana Bread," happens around here quite a bit. Sometimes though, you want a little something different. That's when I make a loaf or two of my Chocolate Orange Banana Bread, or my S'More Banana Bread.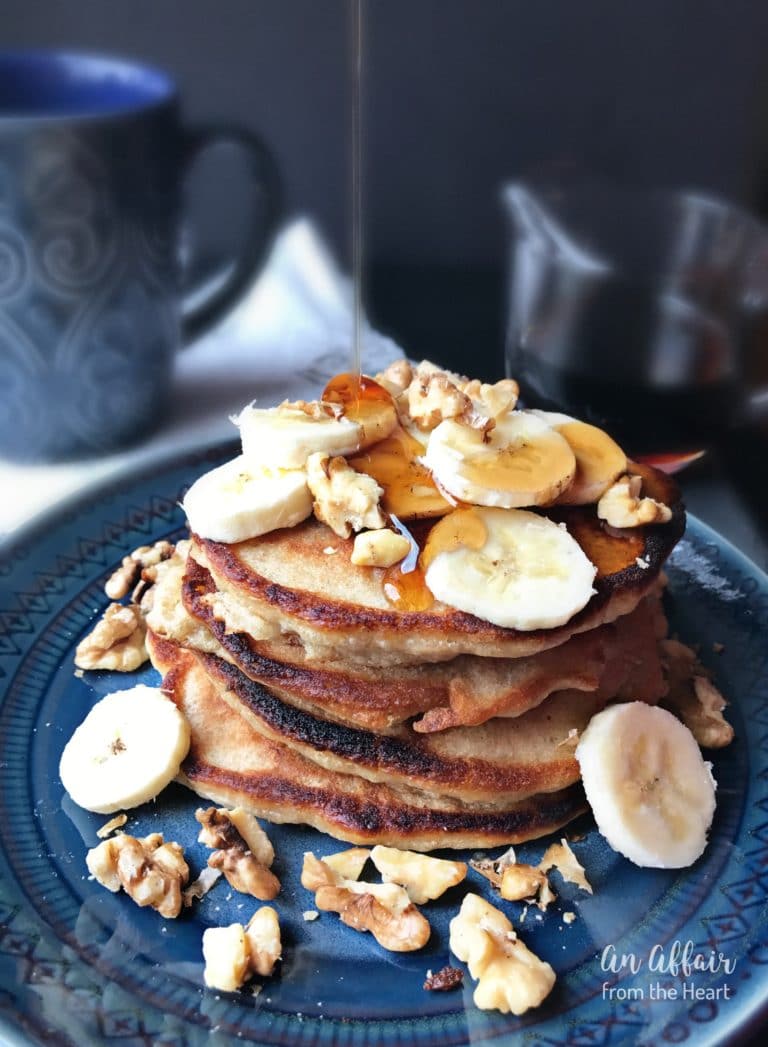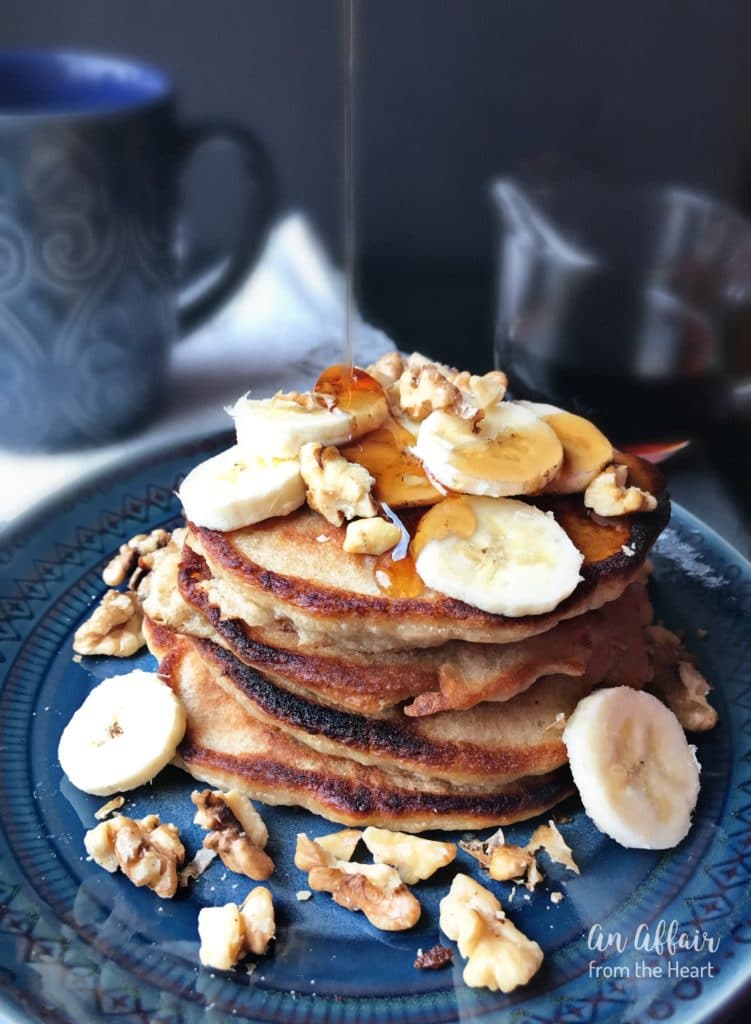 I am getting away from myself, aren't I? Today we aren't talking about Banana Bread, at least in the traditional sense, are we? Today … It's all about this stack of Banana Bread Pancakes!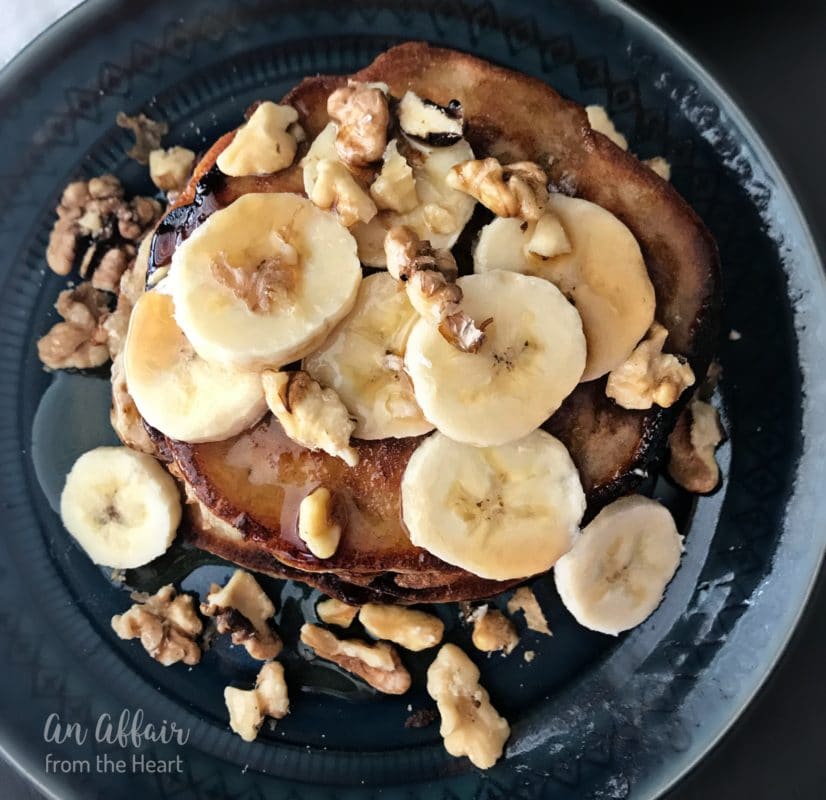 Top them off with some walnuts and banana slices, and drizzle on some warm maple syrup, and you have breakfast fit for a king.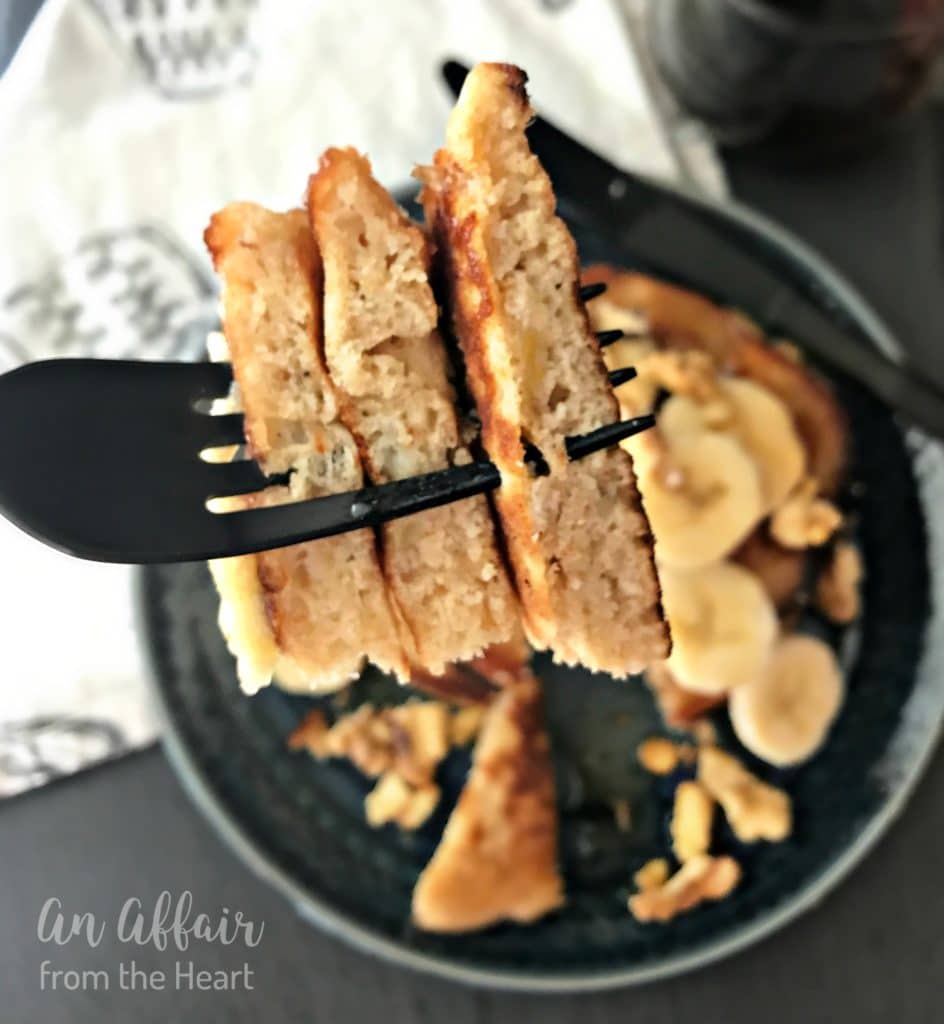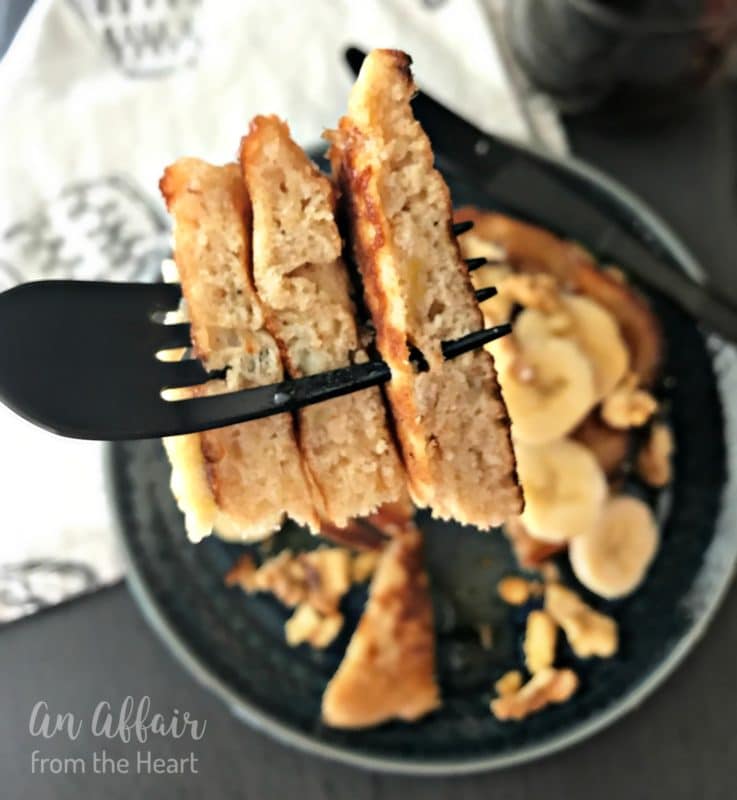 Rich pancakes, just begging to be eaten. Don't you wish you could just reach in and grab that fork?? Don't worry. Making them is a snap. Just grab a box of Bisquick and get cookin'! Don't have any Bisquick on hand? Make Your Own Bisquick!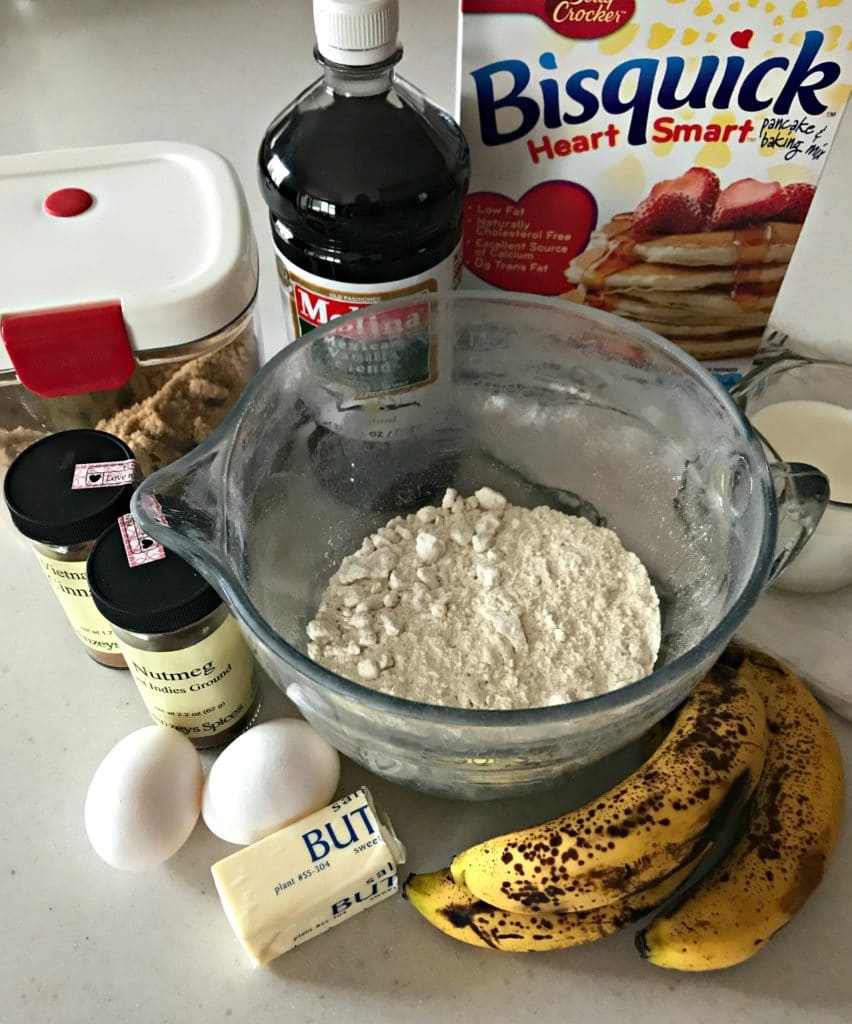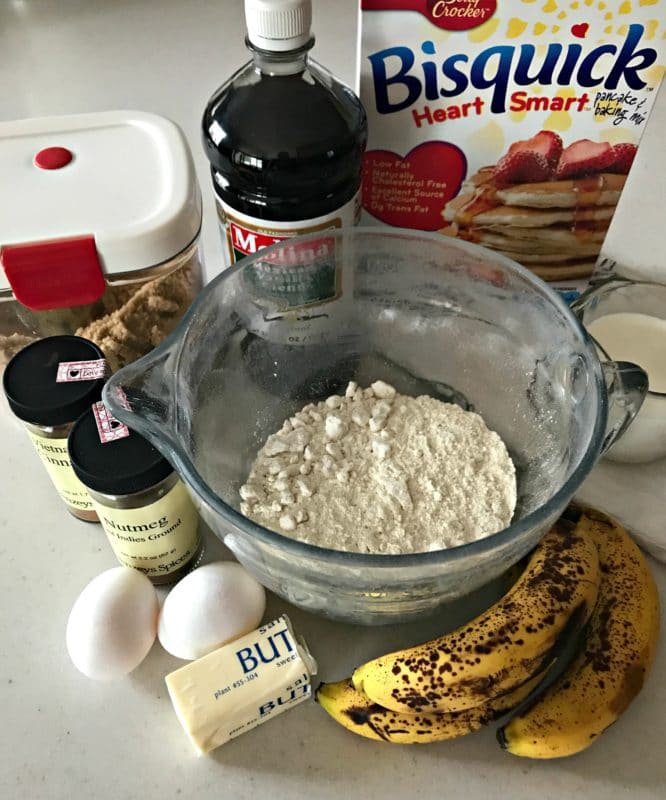 The ingredients for this recipe are most likely in your kitchen right now.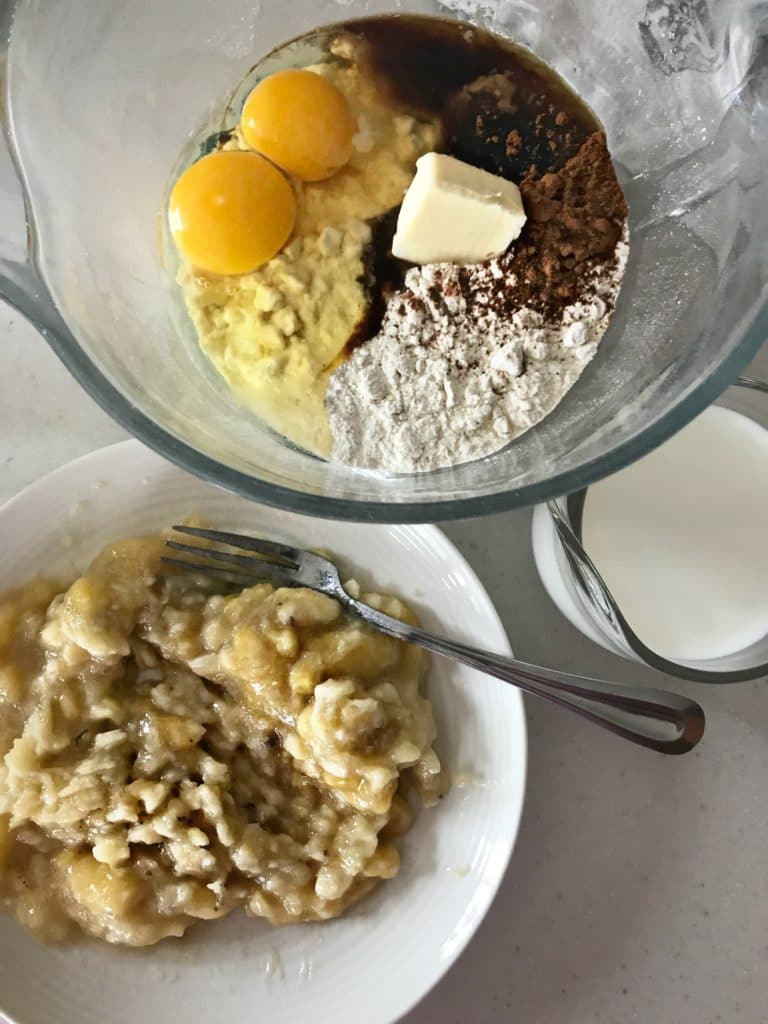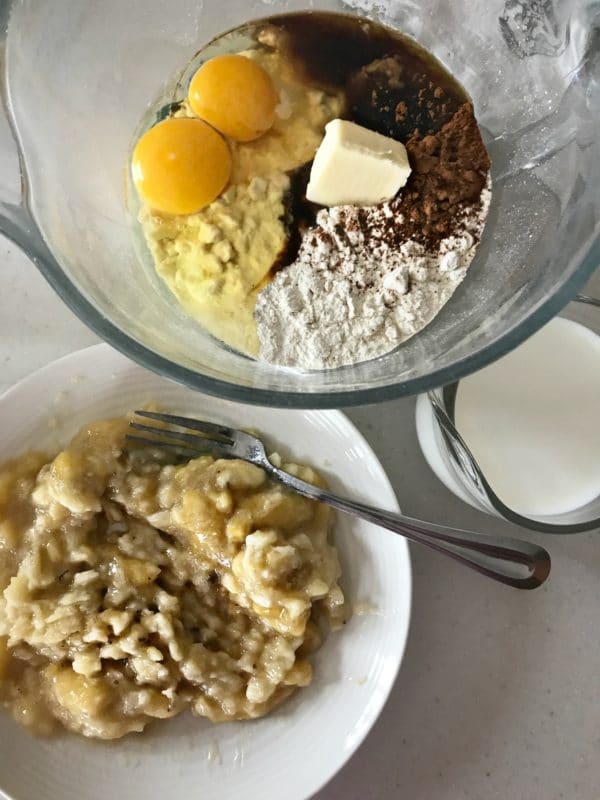 Mix up the mashed banana, Bisquick, brown sugar, milk, eggs and spices. Pour them on to a prepared griddle and you will be eating them in no time.


Before we get to the recipe, I thought maybe you would like to see a couple of other recipes that contain Bisquick? From Left to Right:
Copy Cat Red Lobster Cheddar Bay Biscuits, Easy Berry Bisquick Muffins, and Pumpkin Spice Bars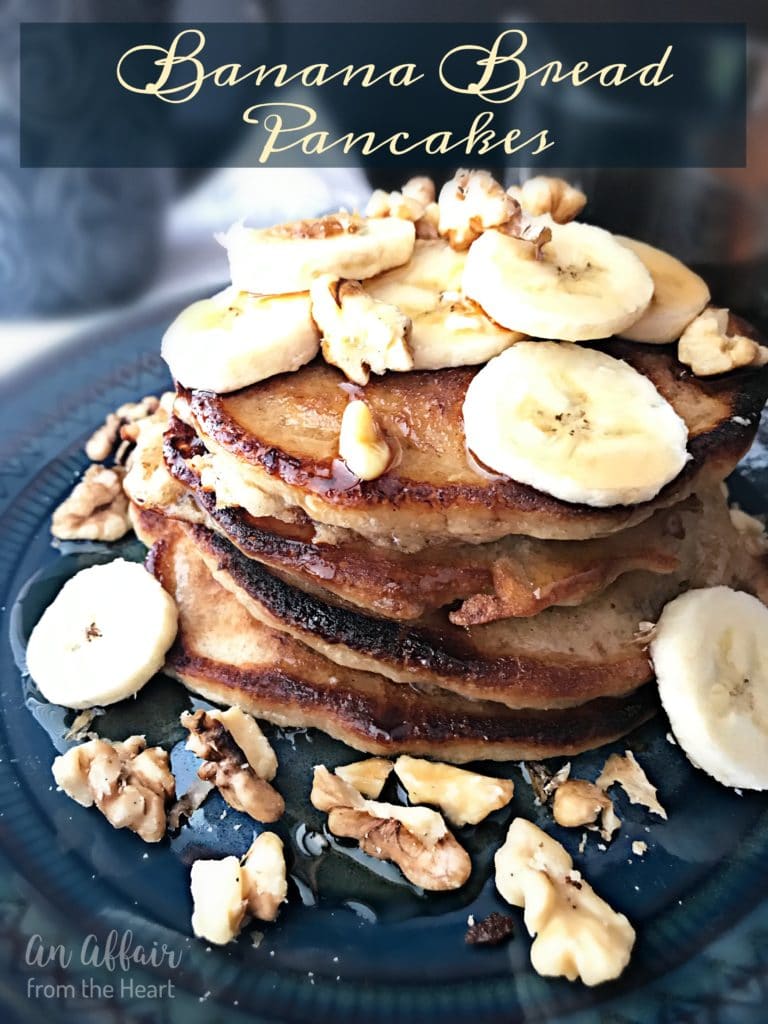 Now, Let's make some Banana Bread Pancakes!

Yield: 12-15 pancakes
Banana Bread Pancakes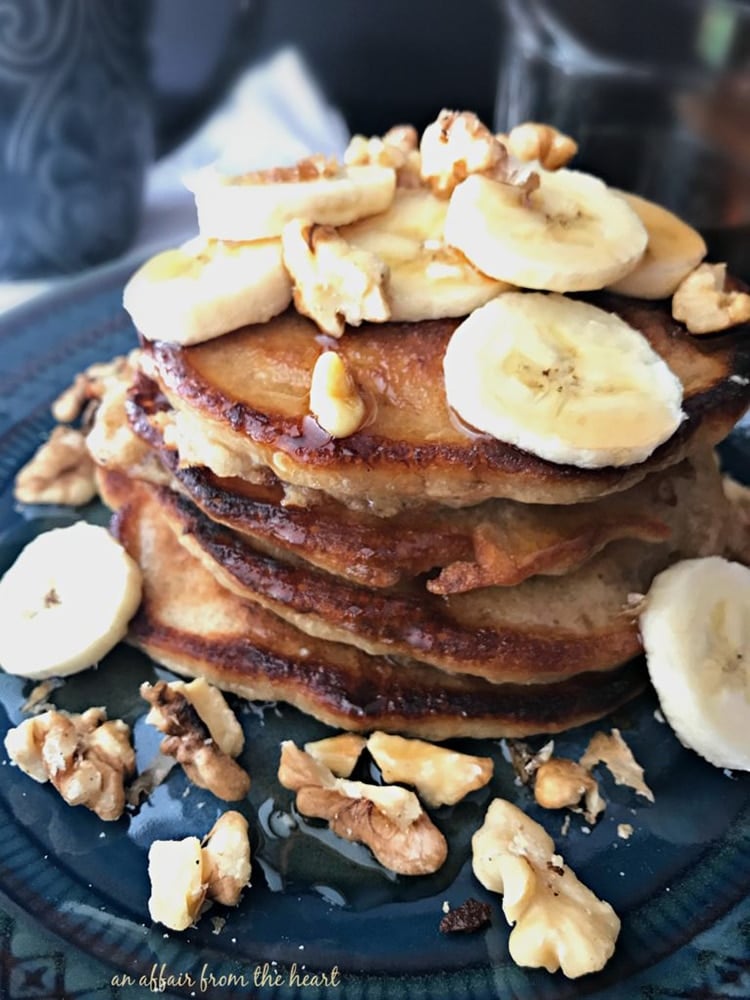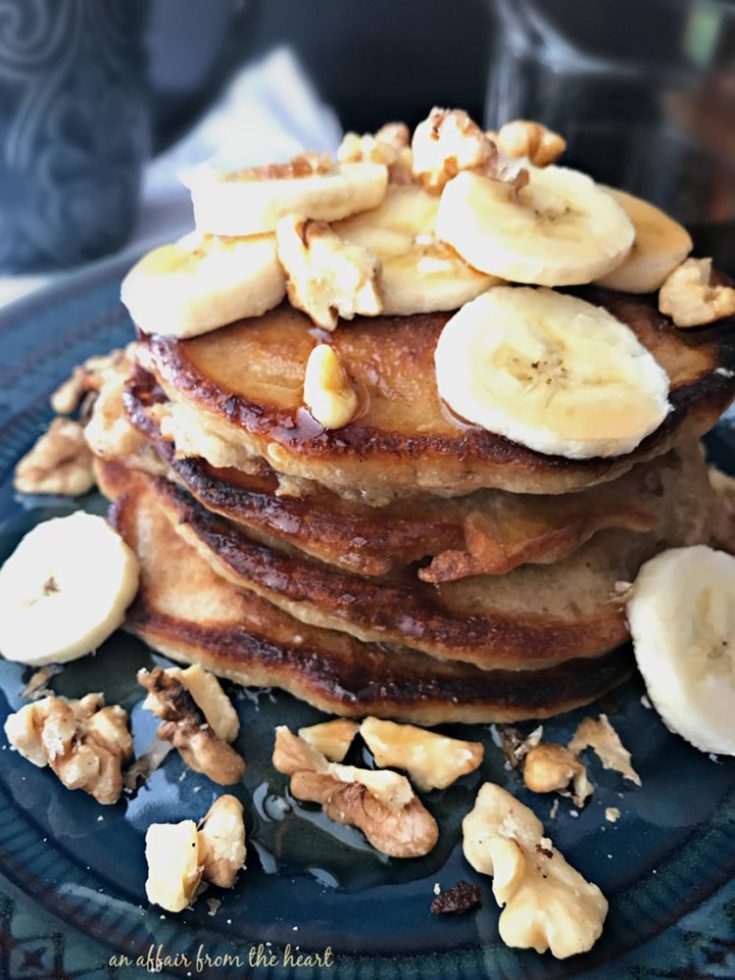 These gourmet looking pancakes are simply made . Begin with Bisquick mix, add in ripe bananas and a few spices and you have this scrumptious stack of pancakes.
Ingredients
2 cups Bisquick
1 cup milk
2 eggs
3 ripe bananas, mashed
1 Tablespoon butter, softened
1 1/2 teaspoons ground cinnamon
1/2 teaspoon ground nutmeg
2 Tablespoons brown sugar
2 teaspoons vanilla
vegetable oil for cooking
maple syrup, sliced bananas and walnuts for serving
Instructions
In a bowl, whisk together all of the pancake ingredients. Batter will be slightly lumpy.
On a hot griddle or skillet (about 375 degrees), add a couple of Tablespoons of vegetable oil and coat the bottom. When it's hot, pour about 1/3 cup of pancake batter for each pancake. When they begin to bubble and are golden brown, flip them. (about 3-4 minutes) Cook for another 3-4 minutes until pancakes are done.
Serve with warm maple syrup, sliced bananas and walnuts if desired.
Notes
Slightly Adapted from Tablespoon.com
Nutrition Information:
Yield:
12
Serving Size:
1
Amount Per Serving:
Calories:

180
Total Fat:

7g
Saturated Fat:

2g
Trans Fat:

0g
Unsaturated Fat:

4g
Cholesterol:

36mg
Sodium:

288mg
Carbohydrates:

27g
Fiber:

2g
Sugar:

10g
Protein:

4g
Nutrition isn't always accurate.
If you love pancakes … here are some fabulous ones from some friends of mine!
Pumpkin Pancakes with Strawberry Syrup from Bowl Me Over
"The Best" Pancakes Ever – from Hostess at Heart