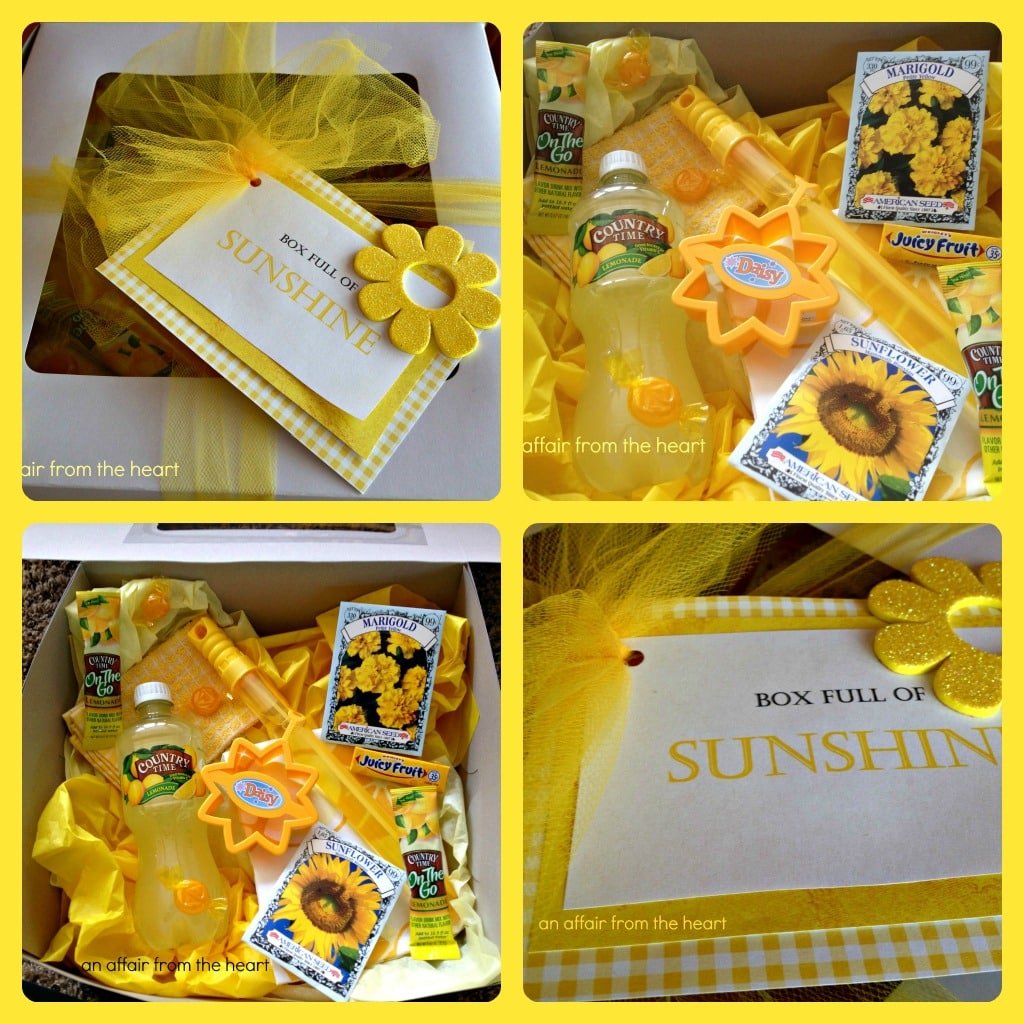 Box Full of Sunshine
I made these last year for the twin's teacher's gifts at the end of the school year. By the time I got around to posting them, it was summer….so I figured I would save it for this year.
Of course, I forgot about it until I was cleaning out my camera roll on my iphone! 😉
Good thing it's only January, so you have time to make these!!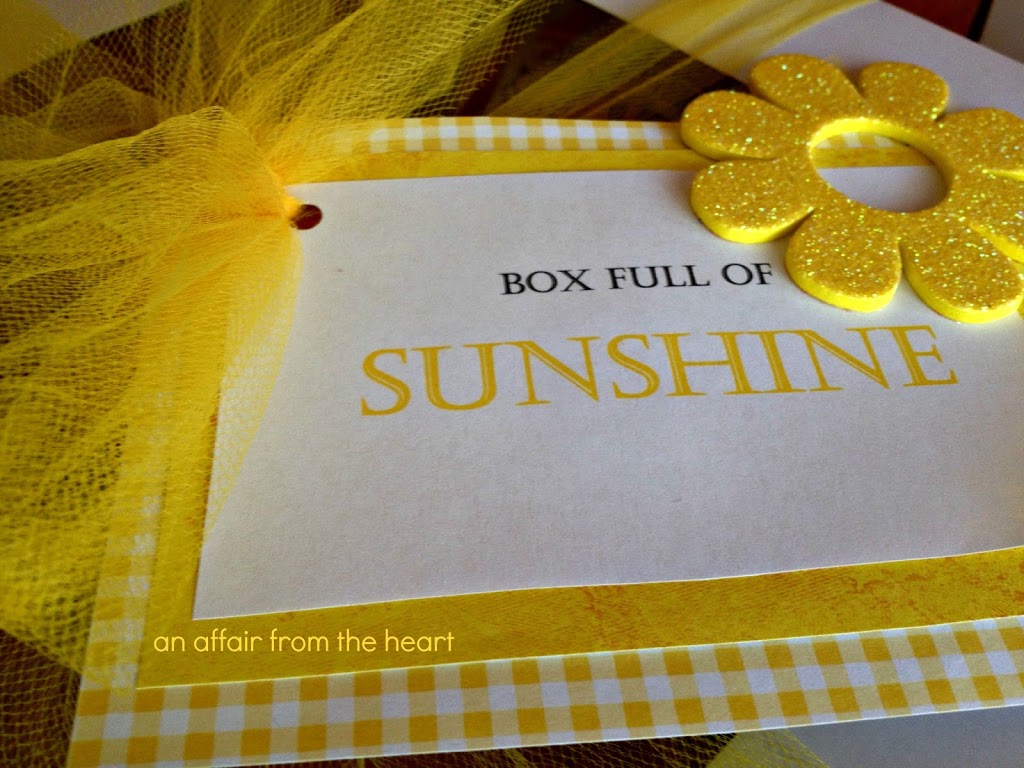 labels made with scrapbook paper
I knew I wanted to make these, so for about a month I started collecting
things that were yellow!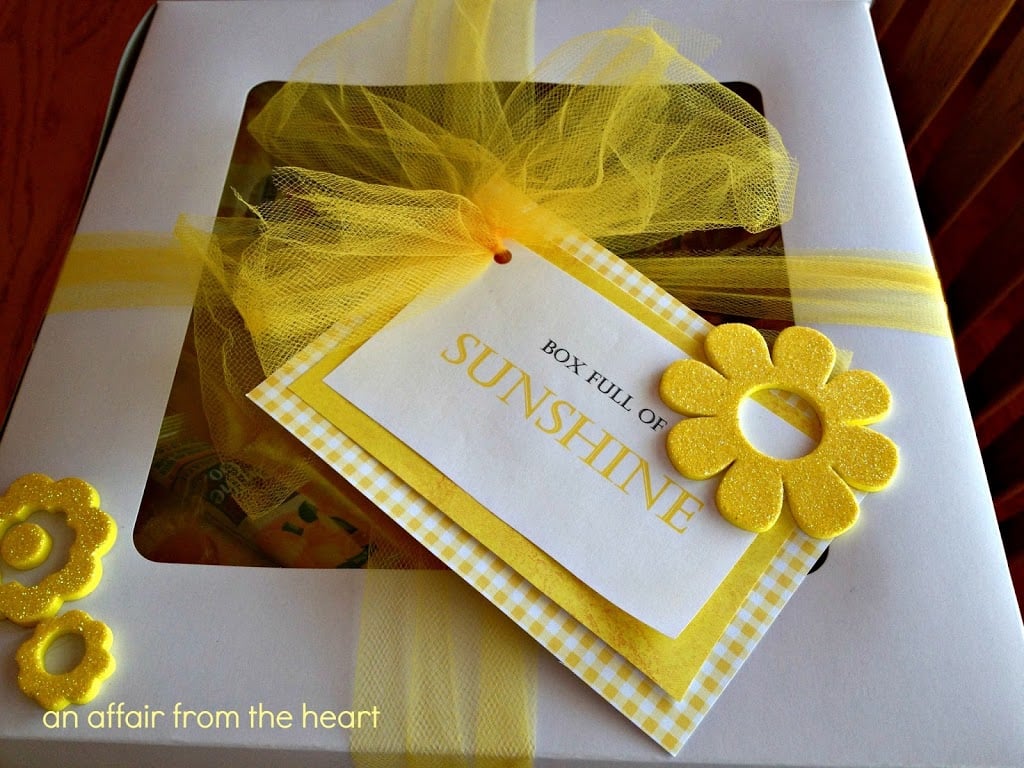 packaged in a cake box I got at Hobby Lobby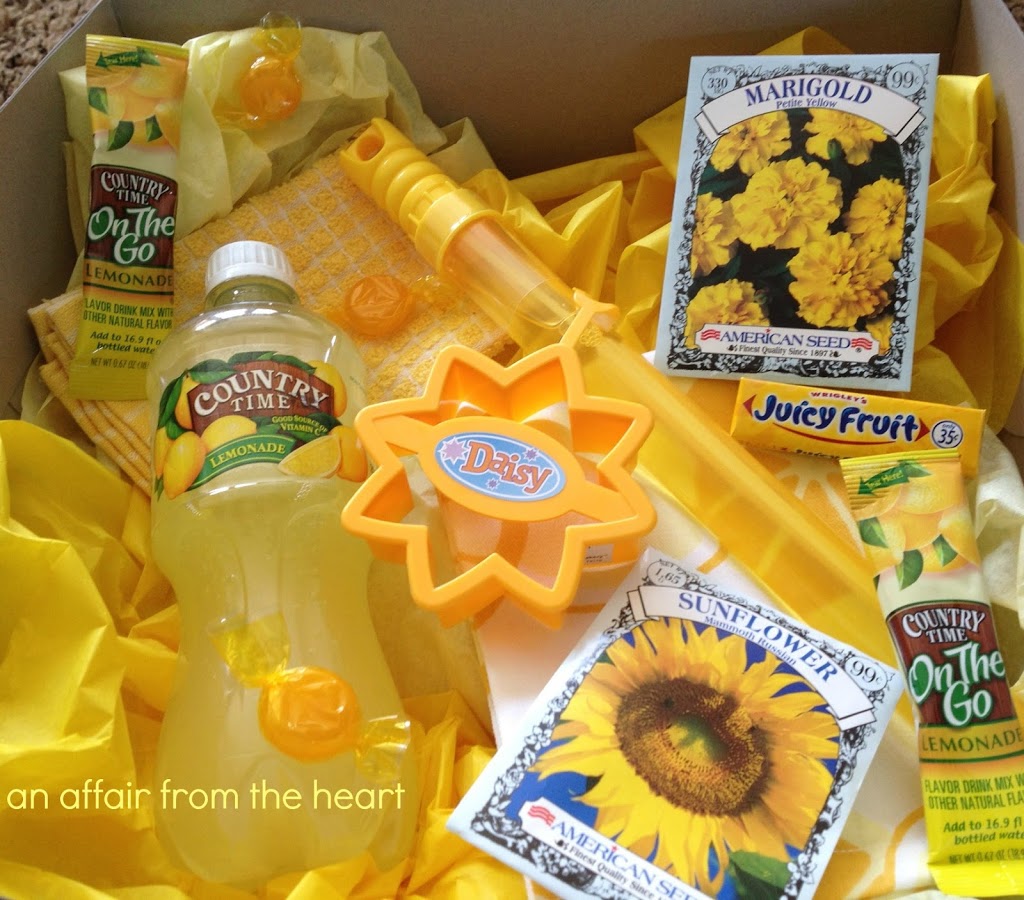 my inspiration came from a Pinterest post, the picture was from happymoneysaver.com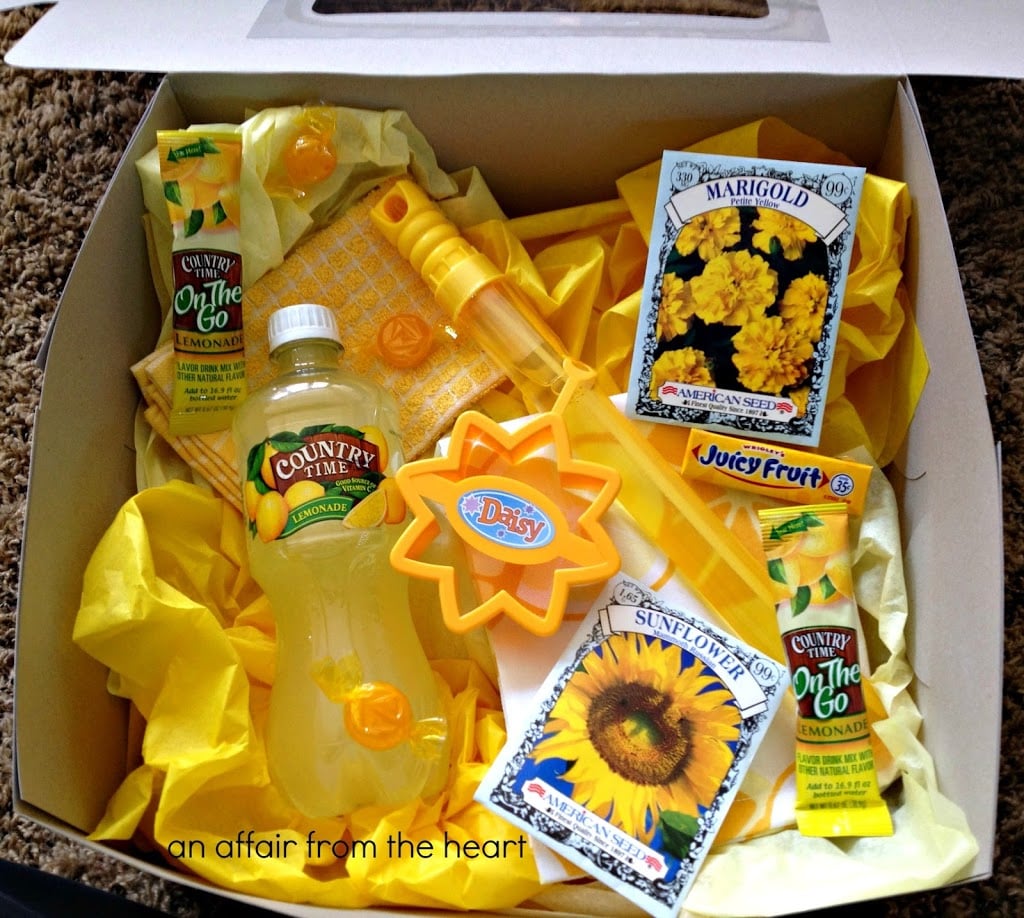 I filled the bottom of the box with yellow tissue paper, added things like lemonade, Juicy Fruit gum, a sunshine cookie cutter, a yellow gingham dish towel and dish cloth, yellow tube of bubbles and flower seeds…in what? yes, yellow.
I packaged it up in a cake box and tied it with yellow tulle.
Added the tag I made on the printer and mounted on scrapbook paper, added a few glittery foam flowers….
and Volia!
Teacher gift for SUM…SUM… SUMMERTIME!!

If you make this recipe, I'd love to know! Snap a picture, share the photo on social media with the hashtag #AnAffairFromTheHeart – I'd love to see what you made! – Michaela