This is the kind of stuff I love to make!!
I would like to say that I am "crafty"…but that's pretty much only in my imagination.
But when it comes to gifts, I love to come up with just the right thing!!
So when I was getting my haircut last week, my friend, Jody,
told me she was going to a 50th birthday and didn't know what to bring as a gift.
I was throwing ideas out for her, and got on Pinterest on my iPhone.
She asked if I would just whip something up for her…
of course I jumped at the chance!!
I have a whole Pinterest board with gift and wrapping inspirations!
I shortened it up a bit, and switched it around, but thanks to her I had a good starting place!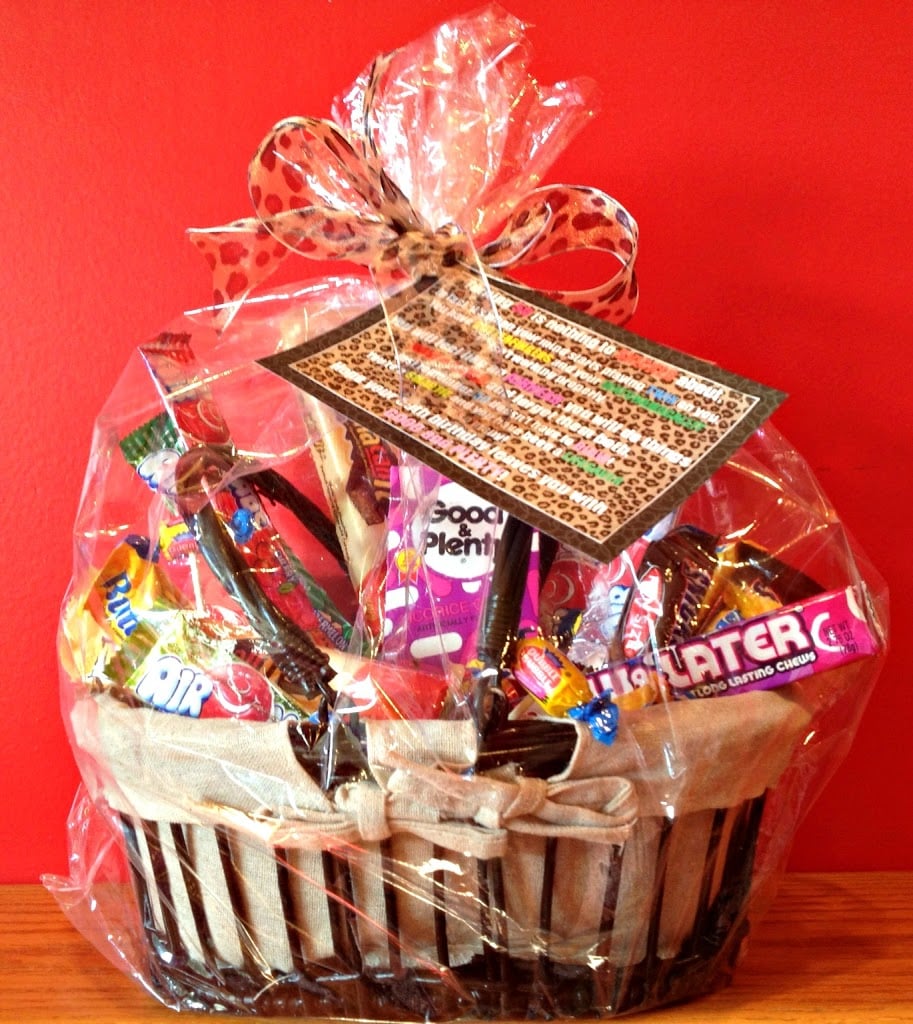 the finished product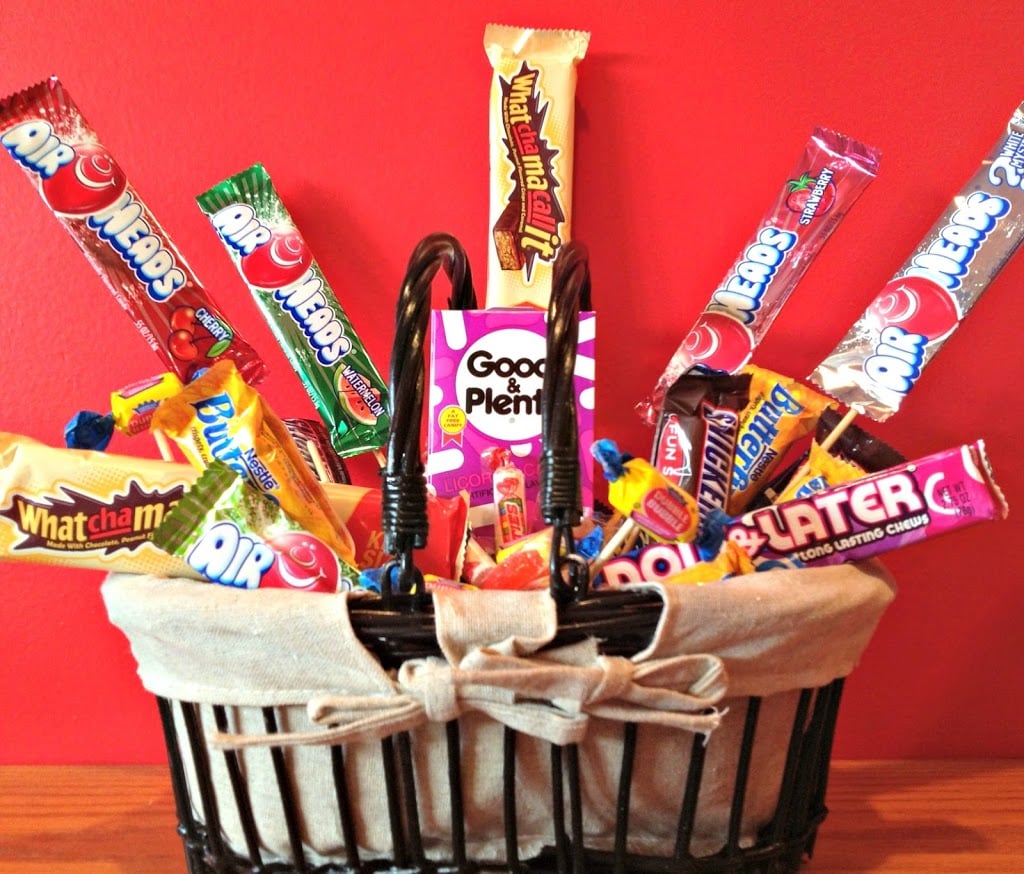 This was before I wrapped it.
Candy a plenty!! (GOOD & PLENTY even…)
This is the poem that I used and attached to the front.
I used a lined basket, that could easily be re-used.
Who really wants another fish bowl right??
I filled it with shred, and put some of the candy in the basket, and attached some of it to bamboo skewers to prop it up here and there and give it some height.
I tied it off in animal print ribbon to match the tag.
Ta-Da!!
Great gift!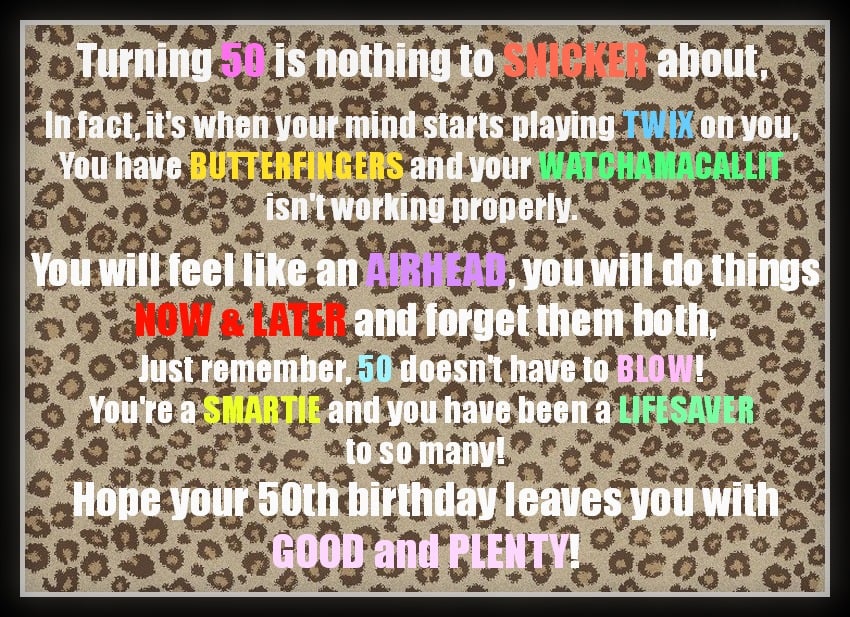 the poem



Here is another one that I did for another birthday gift.
This one I did in a little clay planter.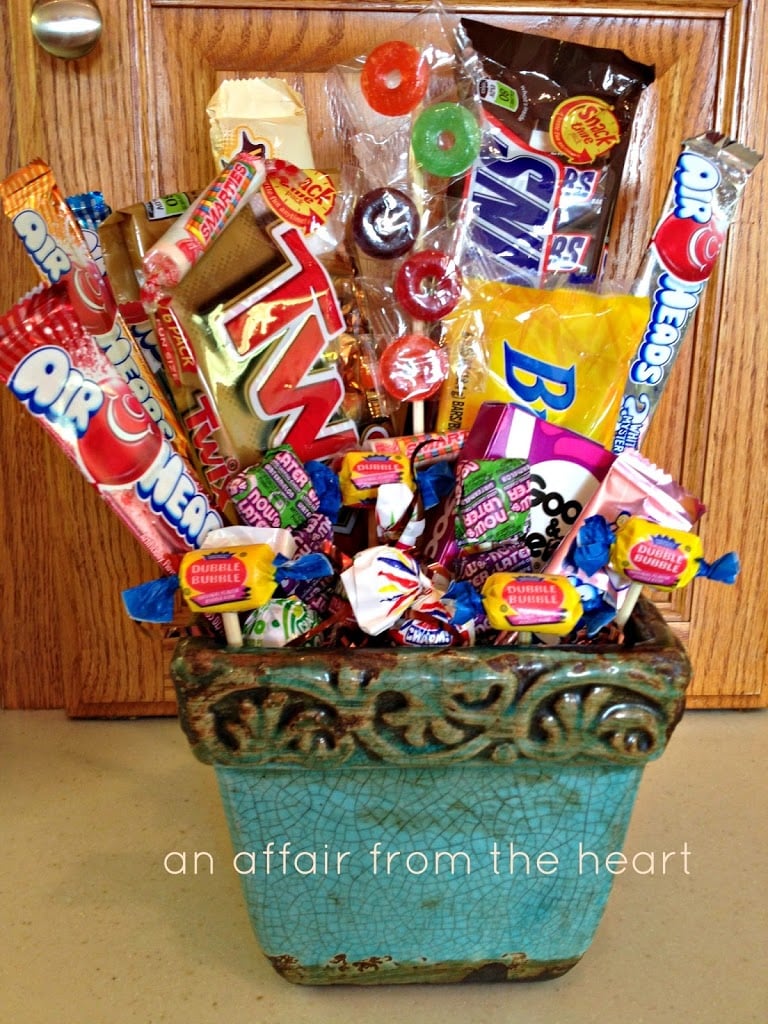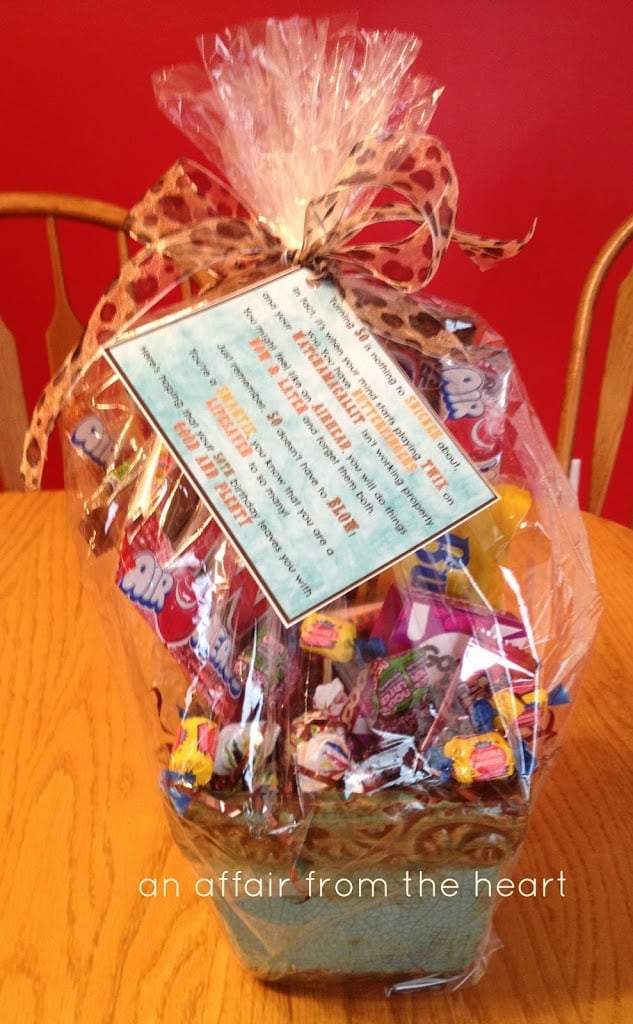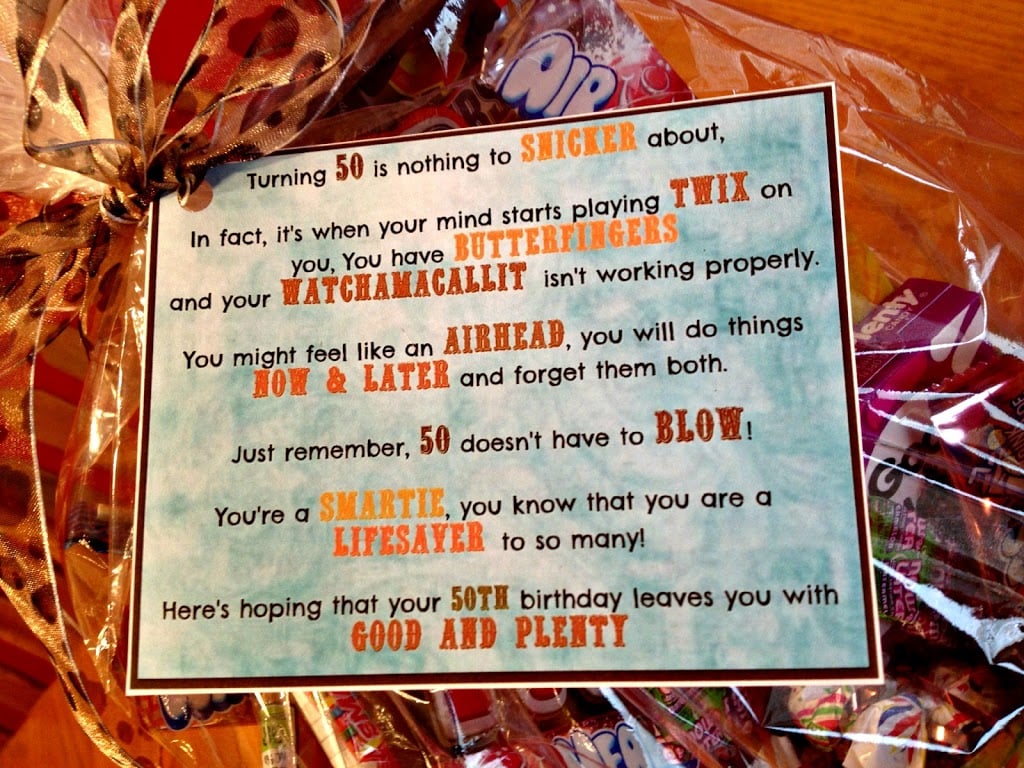 If you make this recipe, I'd love to know! Snap a picture, share the photo on social media with the hashtag #AnAffairFromTheHeart – I'd love to see what you made! – Michaela