My Mother-in-law makes these every summer.
They are SO YUMMY!!
Last year was the first year I tried canning, I did tomatoes, mostly, and also made a peach ginger jelly.
Canning can be time consuming, but the rewards are so…. well….
REWARDING!!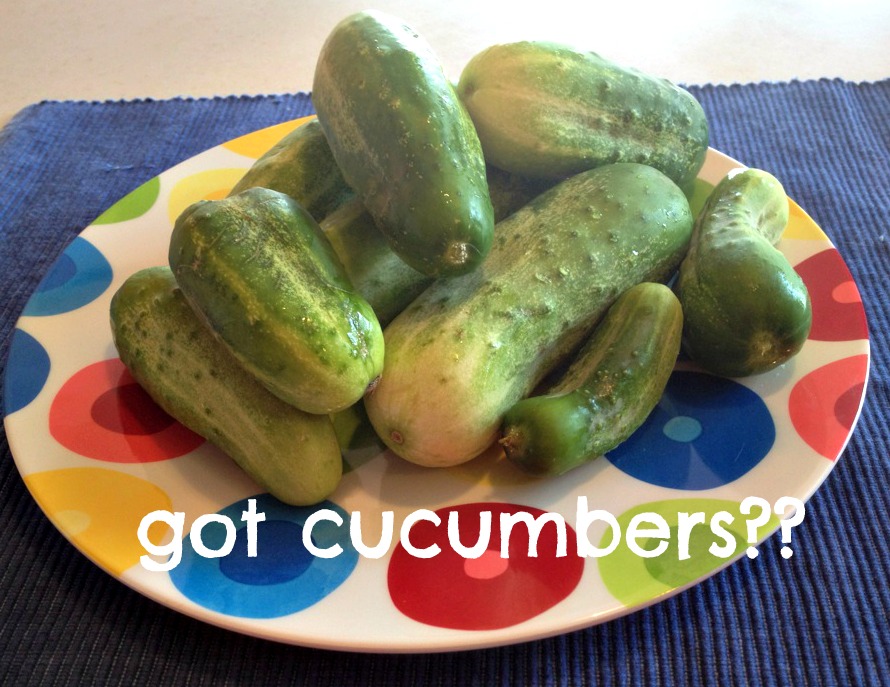 If you have ever planted cucumbers, and been successful, you know that typically they are
quite the bumper crop!
Most people are like "seriously, what am I going to do with all of these?!?!"
These pickles couldn't be easier to make.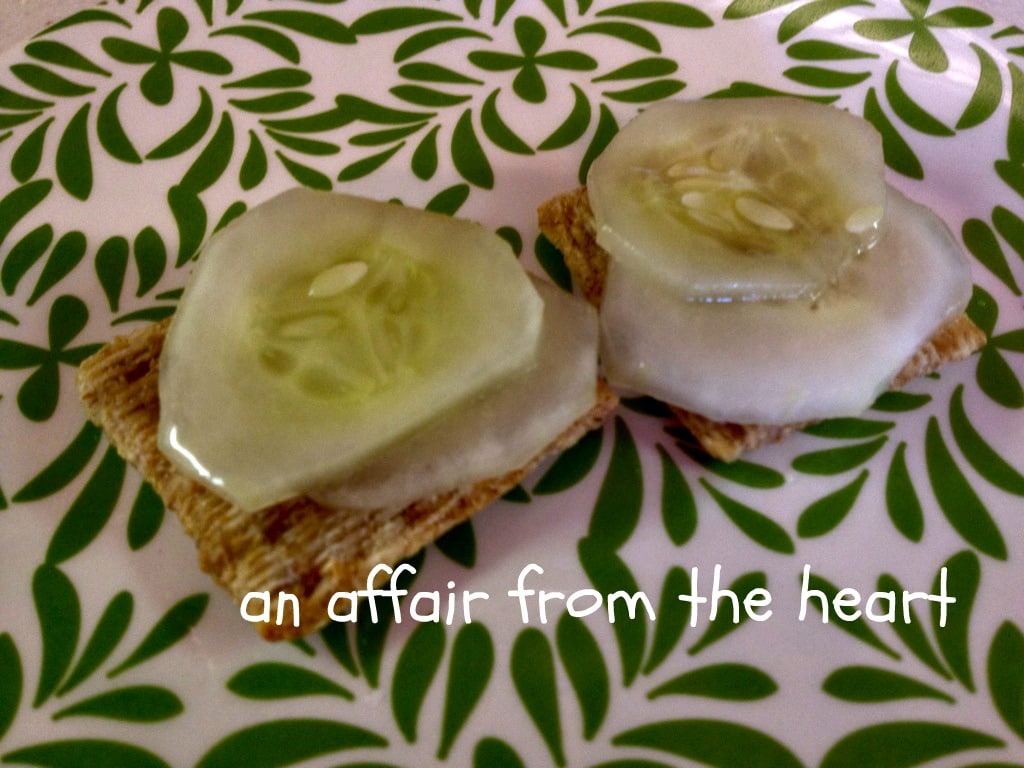 serve them on a cracker as an appetizer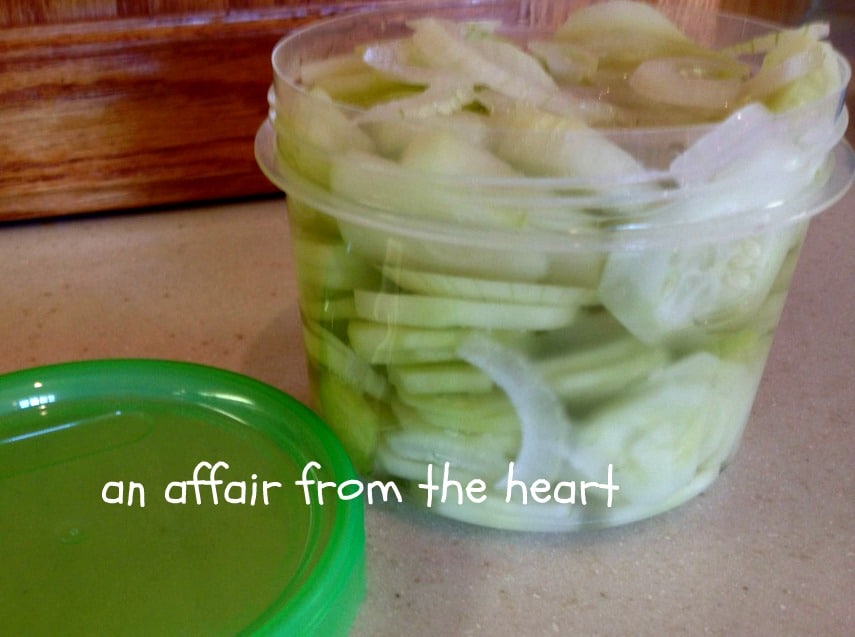 or just eat 'em out of the bowl like us!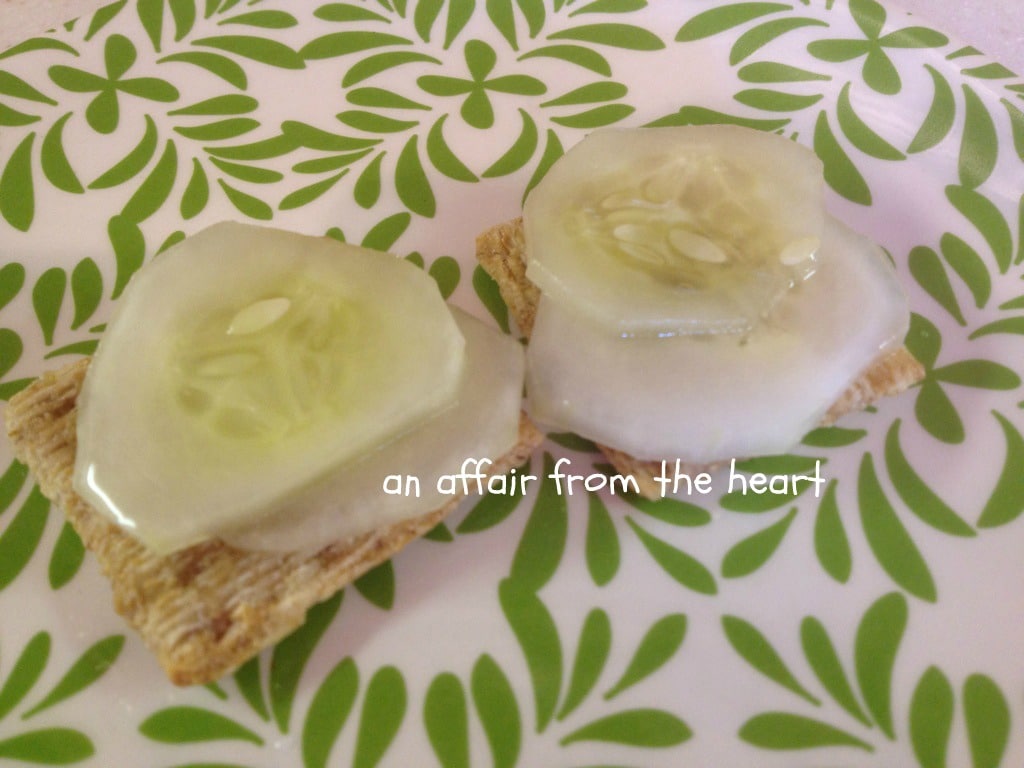 refrigerator cucumbers
Refrigerator Pickles
2 cups sugar
2 cups water
1 cup white vinegar
1 teaspoon canning salt
onion, optional
cucumbers, about 5 or 6 large. (the ones pictured made half of the recipe)
Put a large pot of water to boil on the stove.
In a small saucepan, combine sugar, water and salt over low heat until sugar is dissolved.
Add vinegar.
Take off heat and cool.
When water in big pot is boiling, drop whole cucumbers in.
Boil for 5 minutes.
Remove from water, cool a bit, peel and slice.
Slice onion thin, (optional) to taste.
Place cucumbers in plastic containers, layer with onion.
Pour cooled sugar/vinegar mixture over the cucumbers to cover.
Place in your refrigerator, can be eaten in a couple of hours, and will keep for a couple of months!
You can also freeze them, take them out this winter when the snow is blowing!!

If you make this recipe, I'd love to know! Snap a picture, share the photo on social media with the hashtag #AnAffairFromTheHeart – I'd love to see what you made! – Michaela