How To: Froth your own milk at home
As an Amazon Associate and member of other affiliate programs, I earn from qualifying purchases.
How often do you find yourself warming up with something from your local coffee shop?
I love warm beverages anytime, but especially when it's as FRIGID as this winter has been.
But those lattes can hurt your budget "a latte!"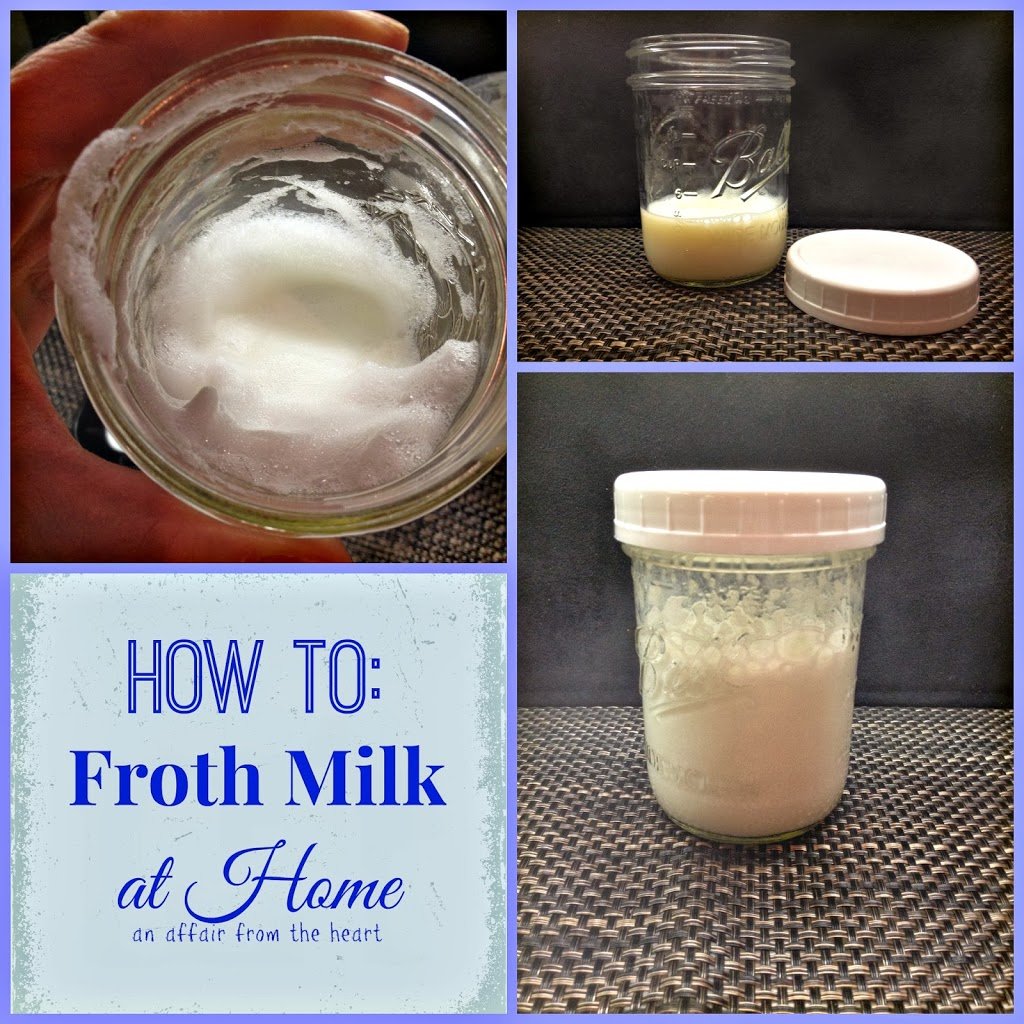 I actually have a capuchino maker stashed up in my pantry, that has a milk steamer, and I do get it down from time to time, but I will let you in on a little secret about me, I hate having clutter on my counter!
Drives me CRAZY.
I love coffee and tea lattes, and this works SO DARN GOOD!
Especially when you want one in a hurry!!
How To: Froth Milk at Home
What you need
Jar with a lid
Milk, your choice
Place desired amount of milk in jar leaving at least half of jar empty, for room to froth.
Place the lid on the jar and SHAKE!!
I shook mine for about 30 seconds or so.
Remove lid and heat in the microwave.
I started at 30 seconds, but added a little more time, because I like my beverages HOT.
Watch it, though, because it will GROW!
(I need to add a picture of this!! — my kids were giggling like crazy!)
With a spoon, hold the froth part back as you add your hot milk to your beverage of choice. Stir.
Spoon froth on the top of your beverage.
Warm hands.
Sip.
Enjoy!