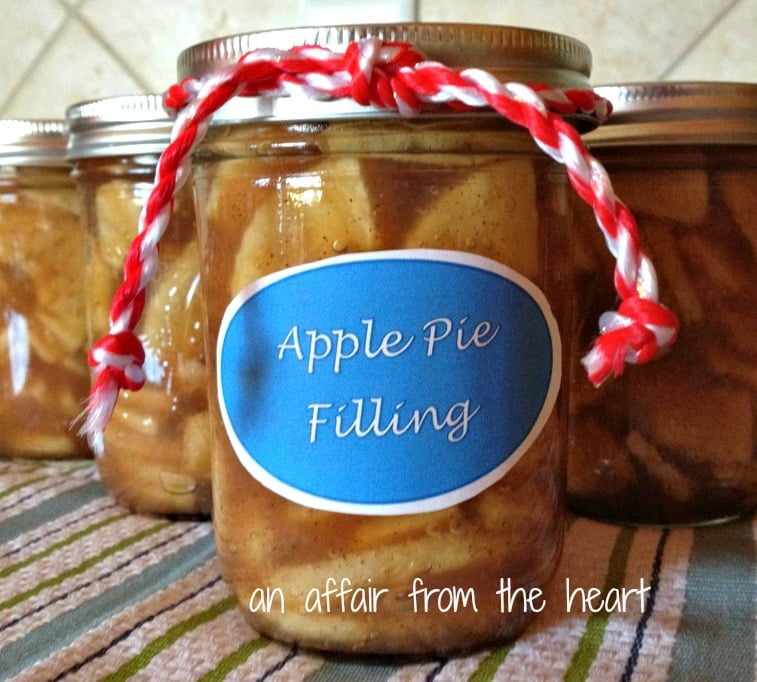 An Affair From the Heart – Apple Pie Filling in a Jar
This year our friends, Don and Gerry had a great apple crop.
They are so sweet to share with us!
Usually when I put away apples, I just freeze them,
this year I wanted to try something different.
I wanted to can them!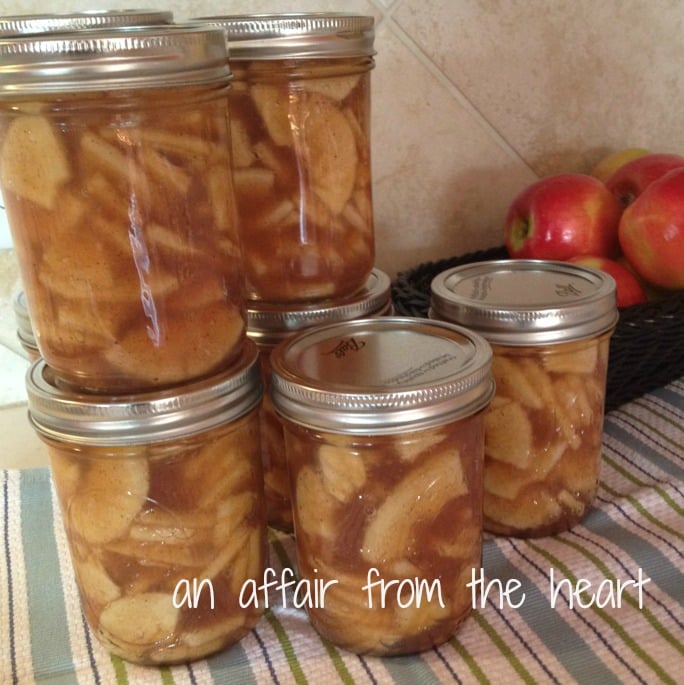 So I found a recipe on allrecipes.com, and adapted it to my liking.
I started learning to can last year, when my friend, Betsy and I canned spaghetti sauce.
I then tried my hand at a berry jam and peach ginger preserves.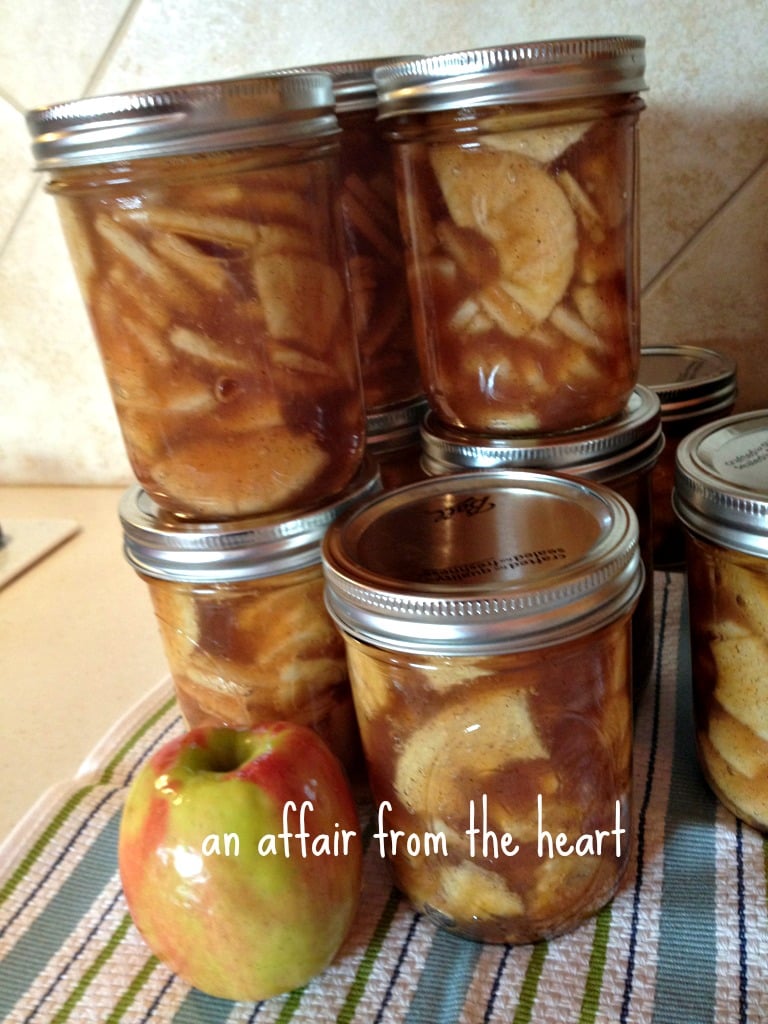 scrumptious!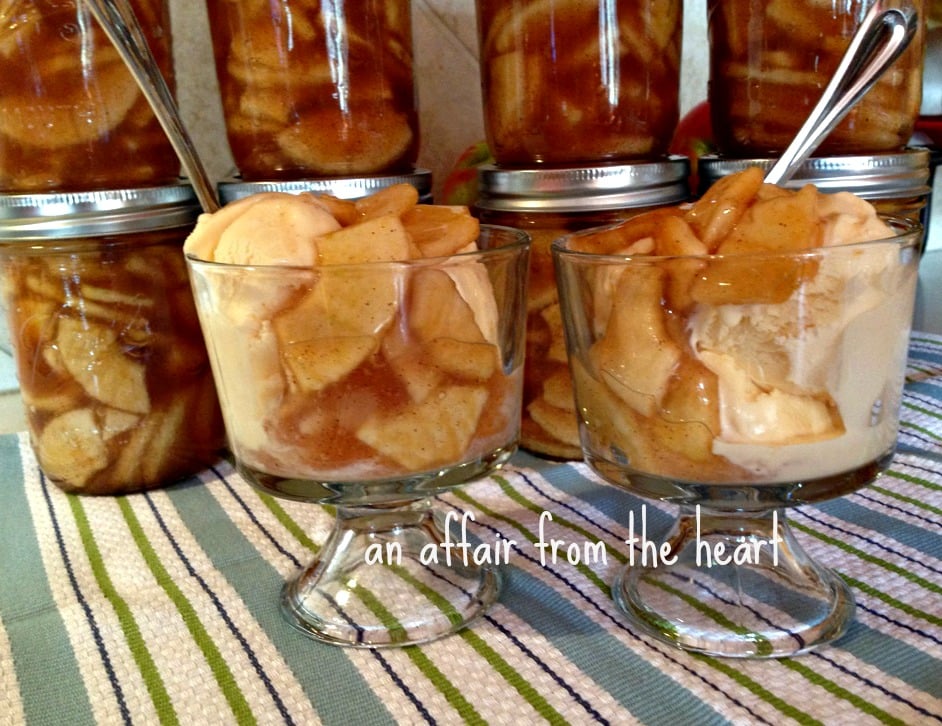 We have eaten this over ice cream
(kids said it's like apple pie without crust!!) …
…and over pancakes!
Don said he would just eat them out of the jar with a spoon!
Apple Pie Filling in a Jar
4 1/2 cups sugar
1 cup corn starch
21/2 teaspoons cinnamon
1/4 teaspoon nutmeg
1 teaspoon salt
10 cups water
2 Tablespoons Lemon juice
7 quarts peeled and slices apples
(I made mine in pint jars)
Sterilize all of your jars and lids in a canning pot, in boiling water for about 1 minute. Put on a towel to dry and cool. Transfer seals to a small saucepan of boiling water until ready to use.
In a large sauce pan, combine sugar, spices and water, bring to boil and simmer until it becomes thick and bubbly. Stir frequently so it doesn't stick. Remove from heat. Add lemon juice.
Peel and slice apples and pack into jars.
Pour syrup mixture over apples, and tap jars on the counter to let syrup fall to the bottom. Fill jars almost to the top.
Make sure to wipe the rims of the jars with a damp cloth to remove any residue.
Place seals from boiling water on top and secure rings, don't tighten all of the way.
Place in a canning pot of boiling water, leaving space in between jars, submerged in water, and water bath for 20 minutes.
Remove from heat and tighten the rings of the lids, turn upside down to cool on the counter, so jars seal.



If you make this recipe, I'd love to know! Snap a picture, share the photo on social media with the hashtag #AnAffairFromTheHeart – I'd love to see what you made! – Michaela