"It would be SWEET if you would go to HOMECOMING with me" Cookie.
As an Amazon Associate and member of other affiliate programs, I earn from qualifying purchases.
Remember when we were kids and you just simply got up the nerve to ask a girl to a dance?
(or a boy to a Sadie Hawkins Dance…)
Yes, it was stressful and nerve wracking, but these days?
You have to make some grand gesture!
It used to be that they did this for Prom, but now homecoming, too?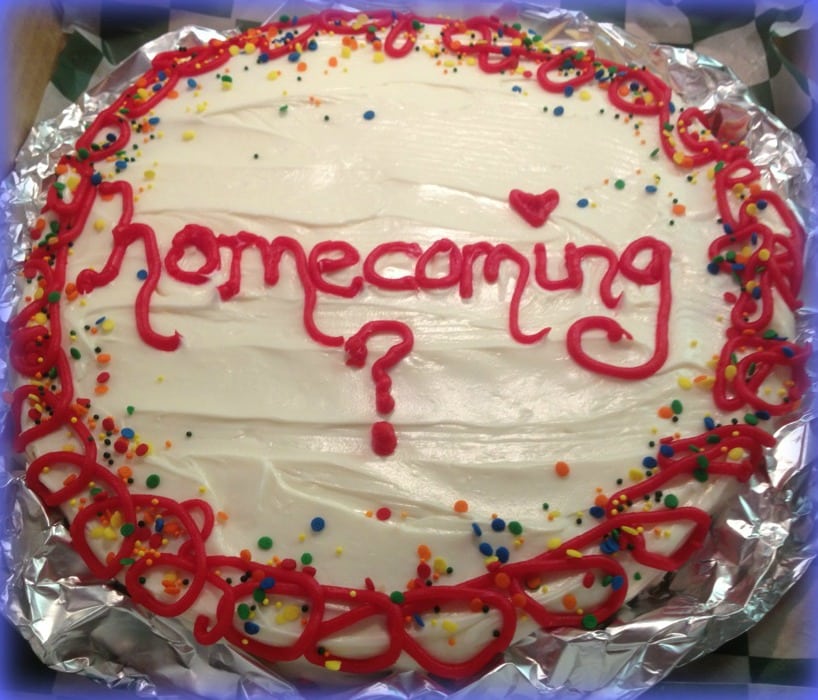 homecoming invitation giant cookie
Funnier thing?
Even if you have been dating for 6 months, and you already know you're going,
I mean you have the dress, the shoes, the tie. You even know where you're having dinner….
You still have to come up with some clever way to ask.
My daughter, Kenzie, has been dating her boyfriend, Austin since early last Spring.
She has been so stressed out about what to do to ask him.
She had her idea all ready to go, and someone at school used it.
She didn't want to "copy!"
So, I suggested the idea you see here.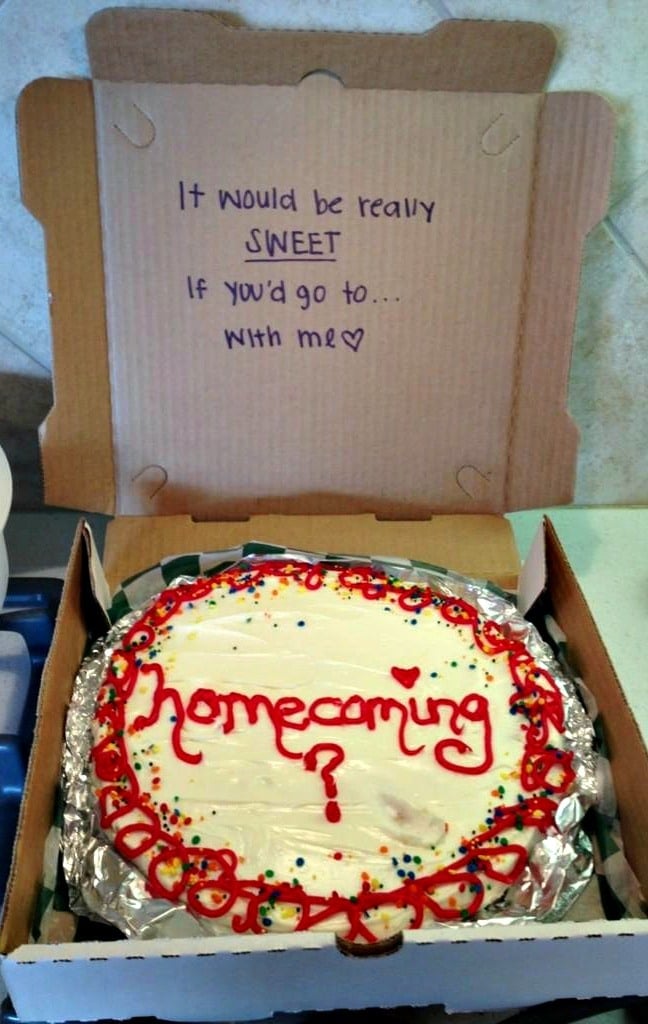 pizza-boxed up
She got a small pizza box and she (yea…we will go with SHE…not ME…decorated the cookie)
She was so excited to surprise him with it last night.
She closed the lid on the box, and sat it on the stove.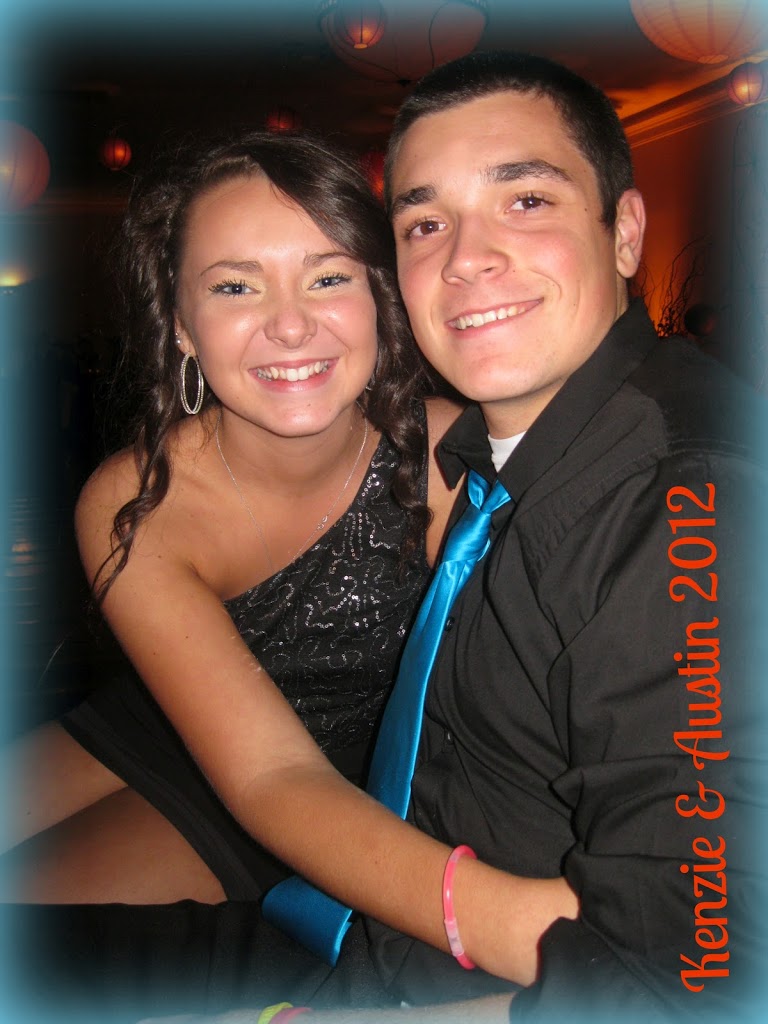 This is my daughter, Kenzie and her boyfriend, Austin.
Really couldn't ask for a sweeter guy for her to be dating!!
(Austin, if you are reading this… take care of her and BE GOOD!!!)
So, they go to different schools and if you think it's hard for a girl to come up with an idea like this, how about a teenage boy?!?
So, yesterday, when he came over, he texted her from the driveway and said he was here.
She ran out to the drive, and he was standing there with roses and a poster board.
I stole these photos from her twitter account! 😉
Can you believe that she didn't whip her cell phone out right there and take his picture?!?!?!
NOOOOOOOOOO!!
I wasn't even here!!
Of course, I totally had it pictured like this:
but I am a child of the 80's….
When I think of homecoming dances I think of dancing to "Crazy for You" by Madonna.
So, to make a short story even longer….
he walks in the kitchen (Austin ALWAYS the SHY one…. )
Sees the box and says "Oooooo! PIZZA!!"
Walks over and opens the box, and sees his homecoming cookie!!
All in all it turned out well, I just wish I could have witnessed in person!!
So, if your teen is looking for a good idea…go ahead and steal it!
Happy Homecoming, everyone!!