Candy Corn Cupcakes
As an Amazon Associate and member of other affiliate programs, I earn from qualifying purchases.
Candy Corn Cupcakes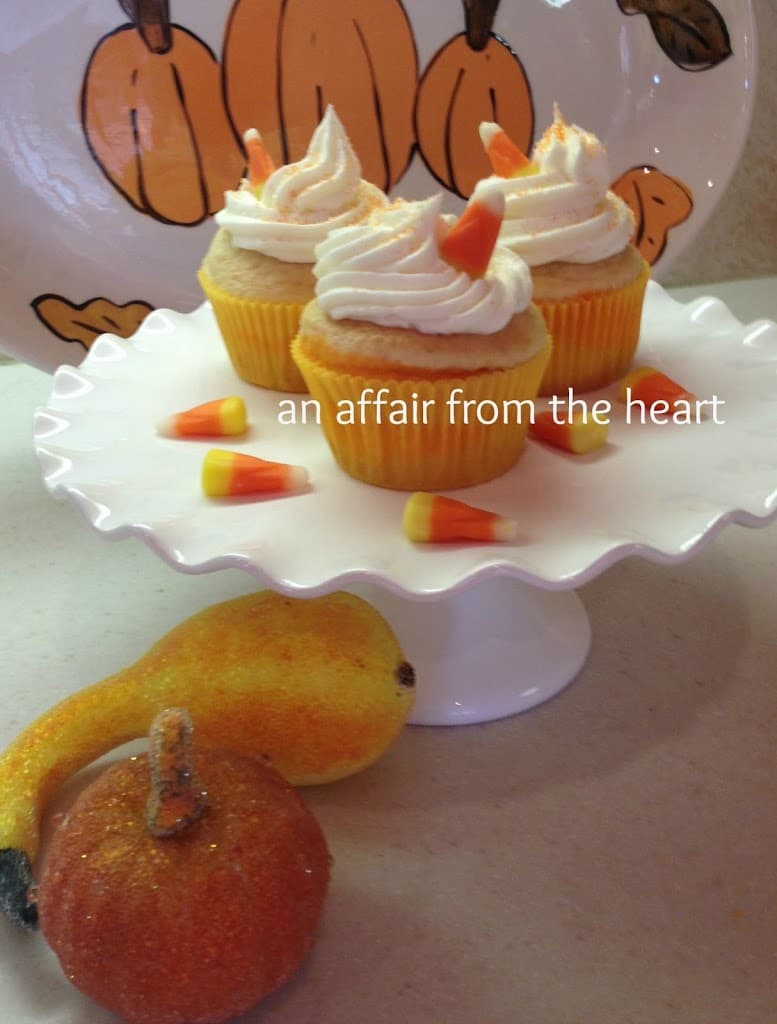 We are going to dinner at a friend's house tonight, and I told her I would bring dessert.
The theme is JAMAICAN JERK.
She is making jerk chicken and lots of Jamaican fixings to go with it.
The dessert I made for the adults is a Jamaican Rum Soaked Peach Pound Cake, which will be on my blog soon.
I figured that was not a kid oriented dessert?
So, I decided to make them some candy corn cupcakes.
There really isn't a "recipe" for them, but I thought I would share with you how I did it!
Yellow Cake Mix
White Cake Mix
Sprinkles
Candy Corn
Make both cake mixes as directed, or make your own scratch recipe.
Honestly, you can just make white, too. I just wanted both.
I took 1/3 of the white and 1/3 of the yellow and combined them.
That was my base for my orange, I tinted with food coloring.
You already have the yellow and the white!
Layer batters in the cupcake liners with yellow on the bottom, orange in the middle and white on top.
(after I frosted them I thought to myself that you really only need two colors, because the frosting is white….)
Bake as directed.
Prepare Marshmallow Butter Cream as instructed. I added a dash of almond extract to mine for these.
Frost, and add some sprinkles, and top with a candy corn!!
Easy!!