Crazy About Barbecue!
As an Amazon Associate and member of other affiliate programs, I earn from qualifying purchases.
Grab a napkin, a cold brew and dig in to some All-American Barbecue!
This post is sponsored by Cedar Fair Entertainment Company in conjunction with Blog Meets Brand, and I have been compensated for my participation. All opinions are my own.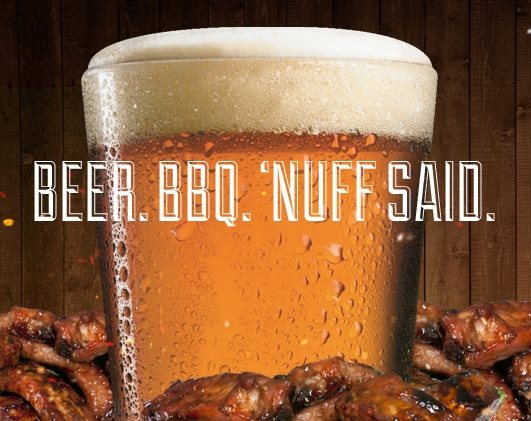 This past weekend, my hubby and I headed down to Kansas City to Worlds of Fun and attended the All American BBQ & Brew Festival. It's been a while since the two of us have been able to get away on our own, so we jumped at the chance for a long weekend together.
Saturday was the perfect day for a visit to Worlds of Fun! It was a sun-shiny 80 degrees when we pulled in.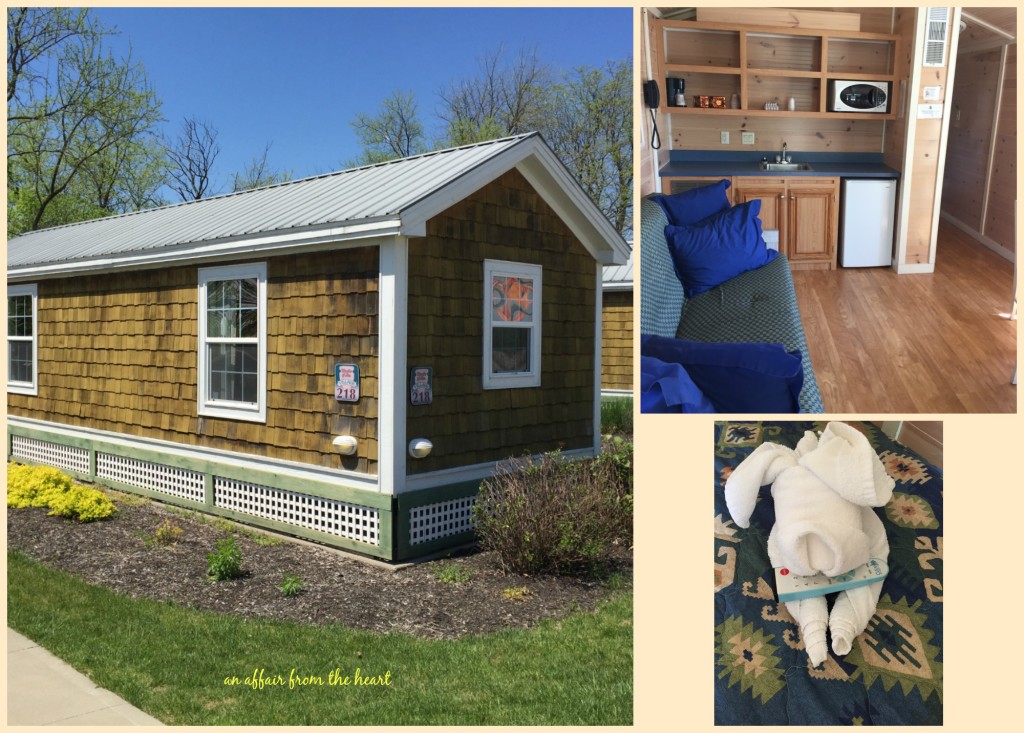 We unpacked our car into our own little cottage, part of the Worlds of Fun Village. It had a fun rustic cabin feel that is perfect for families, and in walking distance to Oceans of Fun & Worlds of Fun. Each unit has it's own small kitchen and even a grill outside.
We made our way to the Americana section of the park and found the white tents set up with six brewers and their samples, along with a food to try.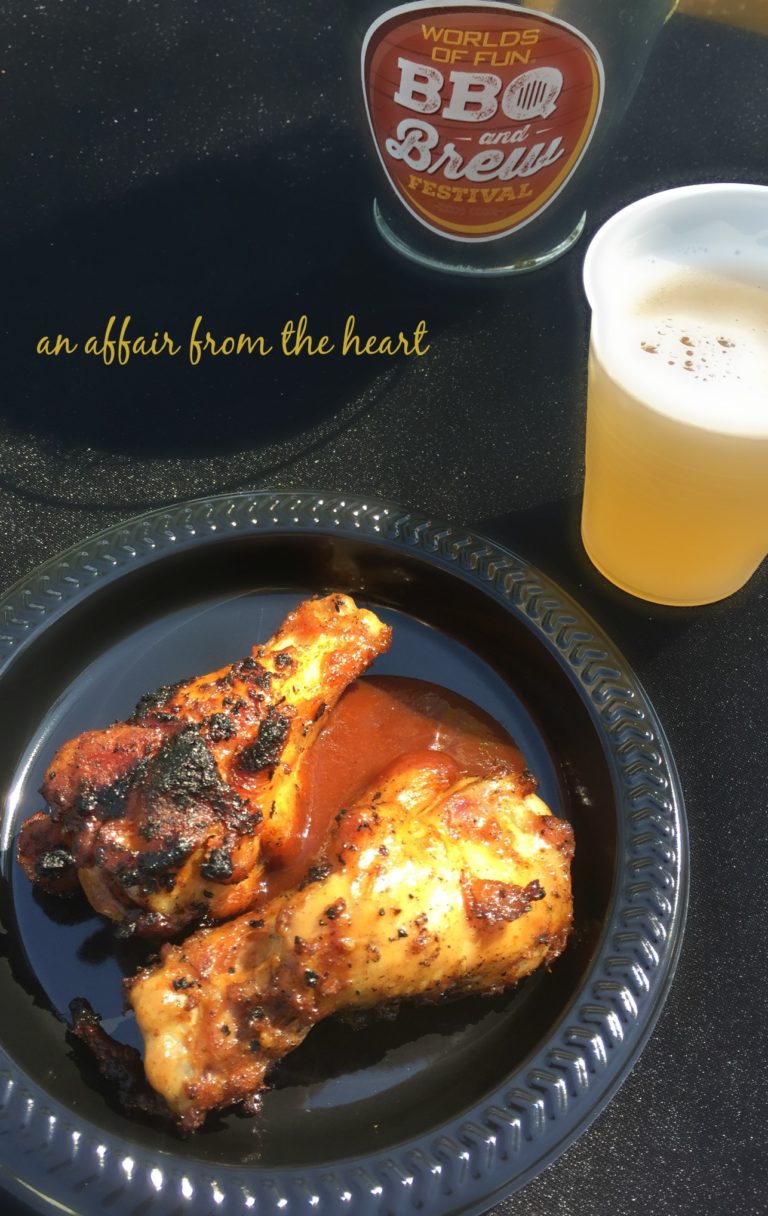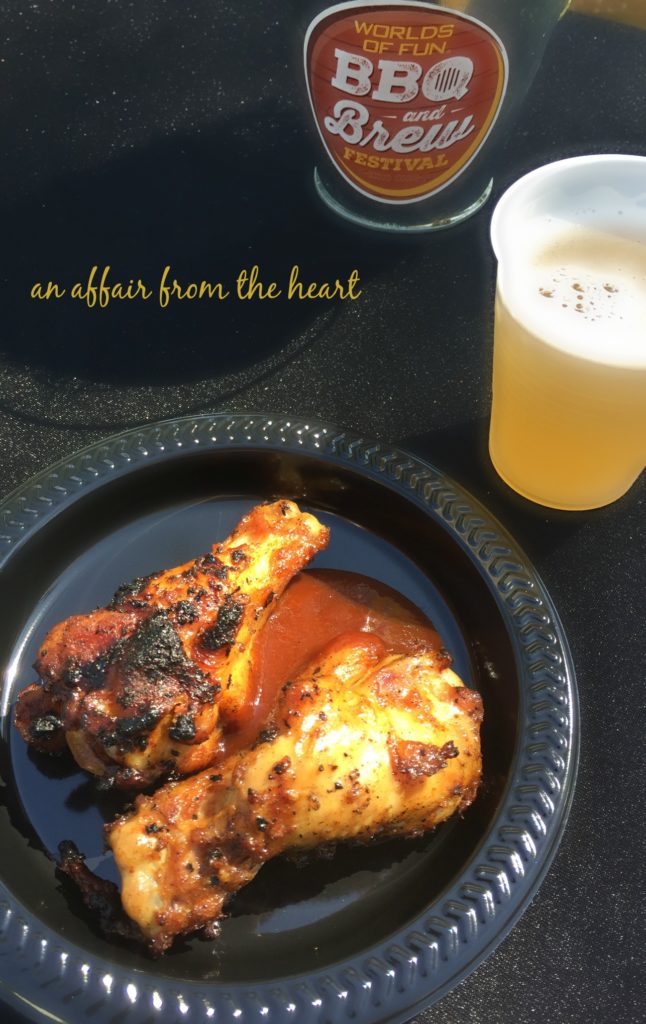 Bur Oak (Columbia, MO) had these three brews to try: Big Tree IPA, Boone County Brown and Seasonal Trail Bender Wheat. We both really enjoyed the Trail Bender wheat along with our BBQ Spiced Chicken Wings.

Cinder Block (North Kansas City, MO) had four beer samples: Block IPA, Northtown Native, Pavers Porter and Weathered Wit. We liked both the Northtown and the Wit with our Chicken and Waffles.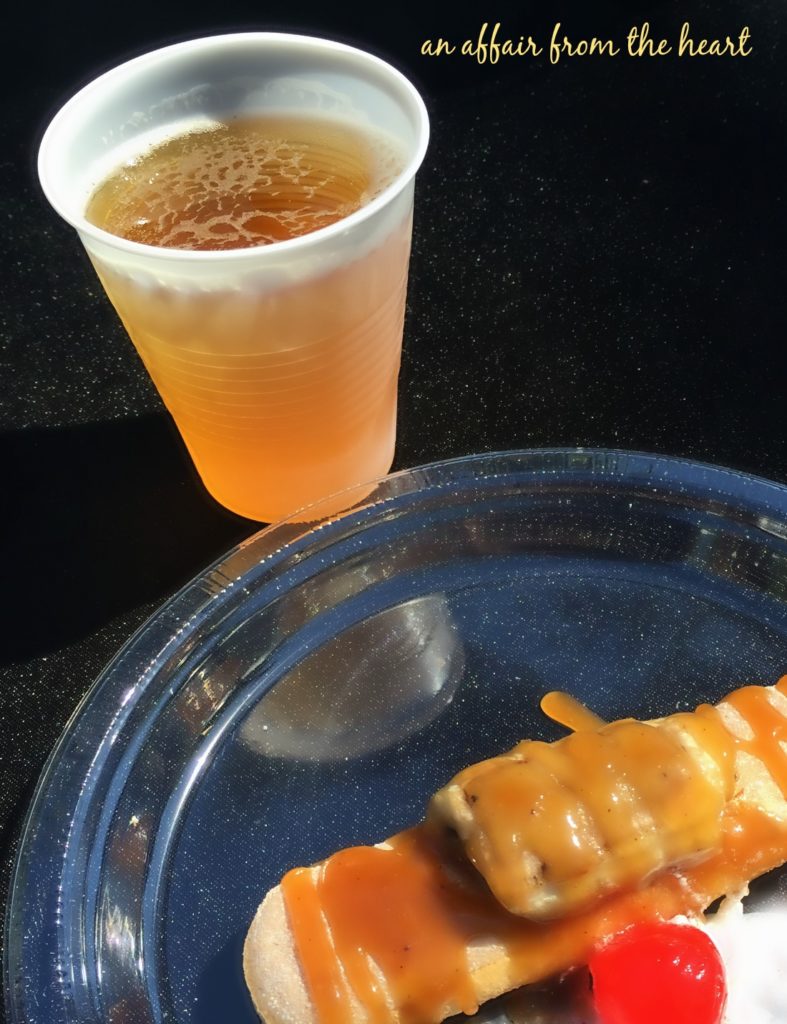 Defiance (Hays, KS) also had four craft brews to sample: Gutch English Style Mild Ale, Origami Spaceship Saison, Thrasher IPA and Willy Nilly Golden Ale. I loved the Willy Nilly! What a fun name. Food at this tent was Bananas Foster.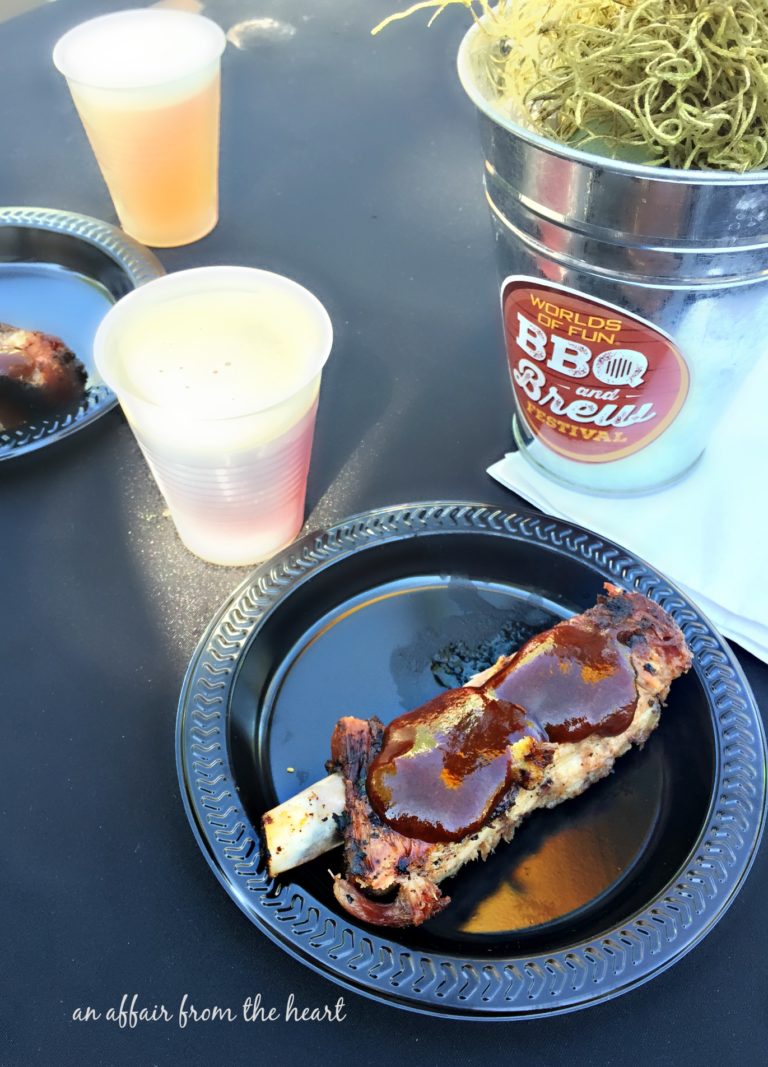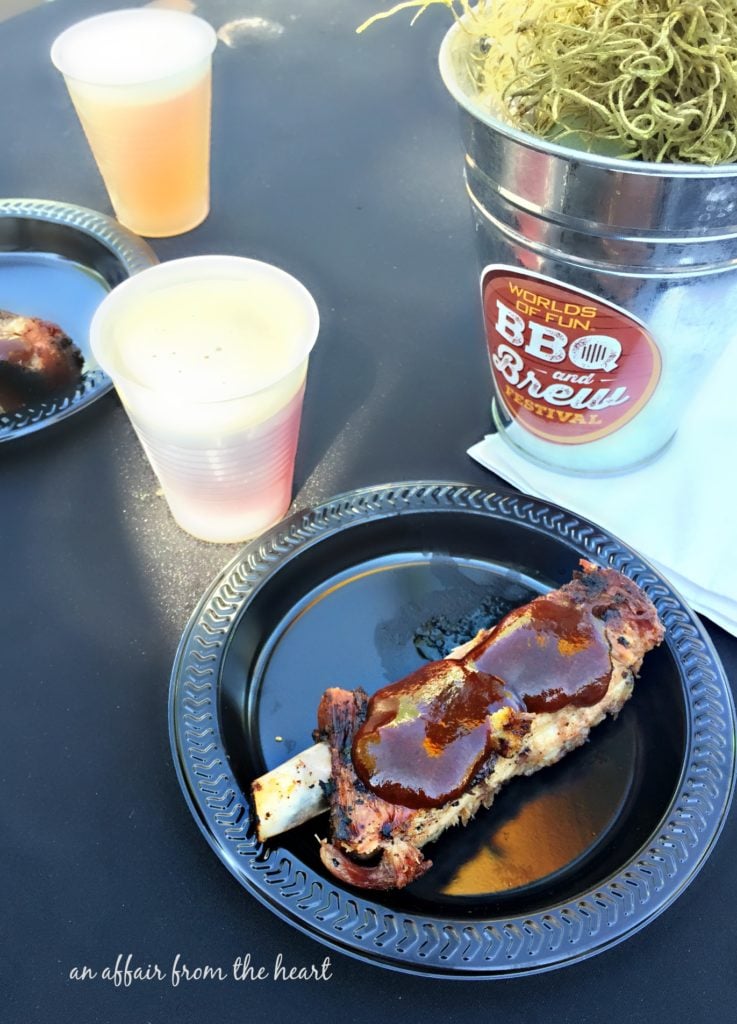 KC Bier (Kansas City, MO) shared these four beers: Dunkel, Hefeweizen, Hellis and Weisenbock. The hubby and I tried both the Dunkel and the Weizenbock with some finger lickin' Smoked BBQ Ribs.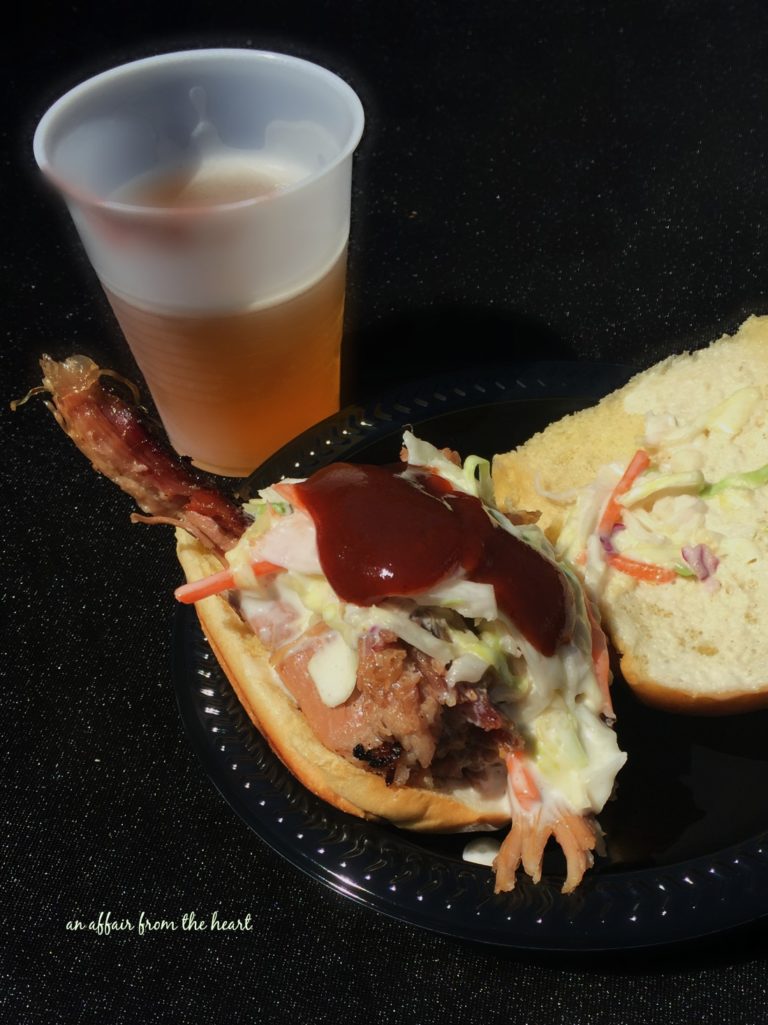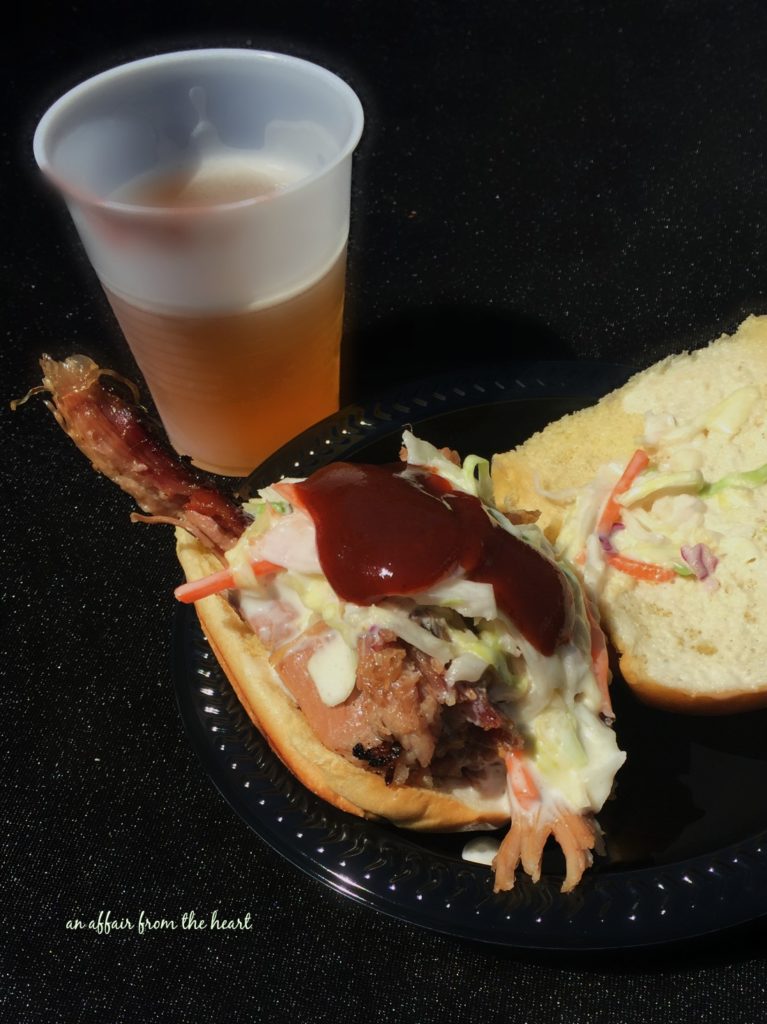 Nebraska (Papillion, NE) our first stop (maybe being from Nebraska we were a little bias? 😉 ) Four beers to try: Cardinal Pale Ale, EOS Hefeweizen, Fathead Barley Wine Ale and India Pale Ale. We enjoyed the Fat Head and the Cardinal Pale Ale with our Smoked BBQ Pork Sandwiches.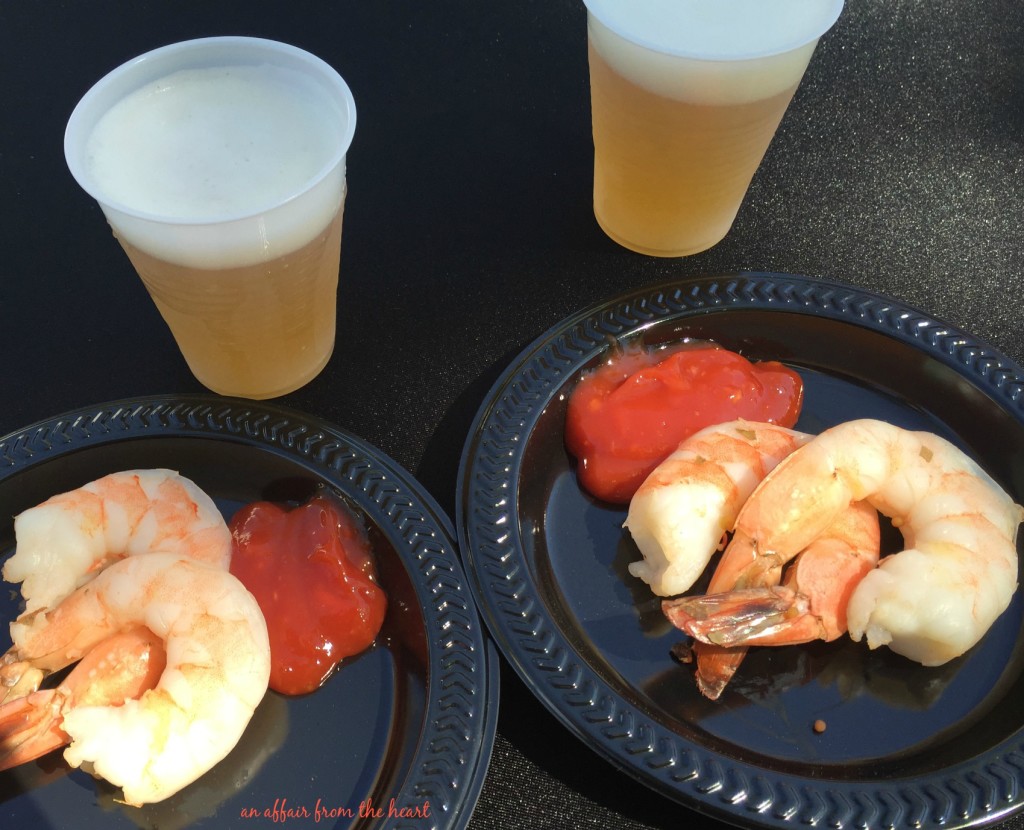 Tallgrass (Manhattan, KS) with another four to sample: 8-Bit Pale Ale, Song Bird Saison, Top Rope IPA and Vanilla Bean Buffalo Sweat. We both paired the Songbird with our Chilled Jumbo Shrimp.
When we were done, we were stuffed, a little sun-kissed and happy. There is still time to take in the All American BBQ & Brew Festival, this special event runs through May 8th, 2016. Check the website for times and prices. While you're there, check out some of the other fun events happening at Worlds of Fun this summer, like the the World Food and Wine Festival and Military Days to name a couple.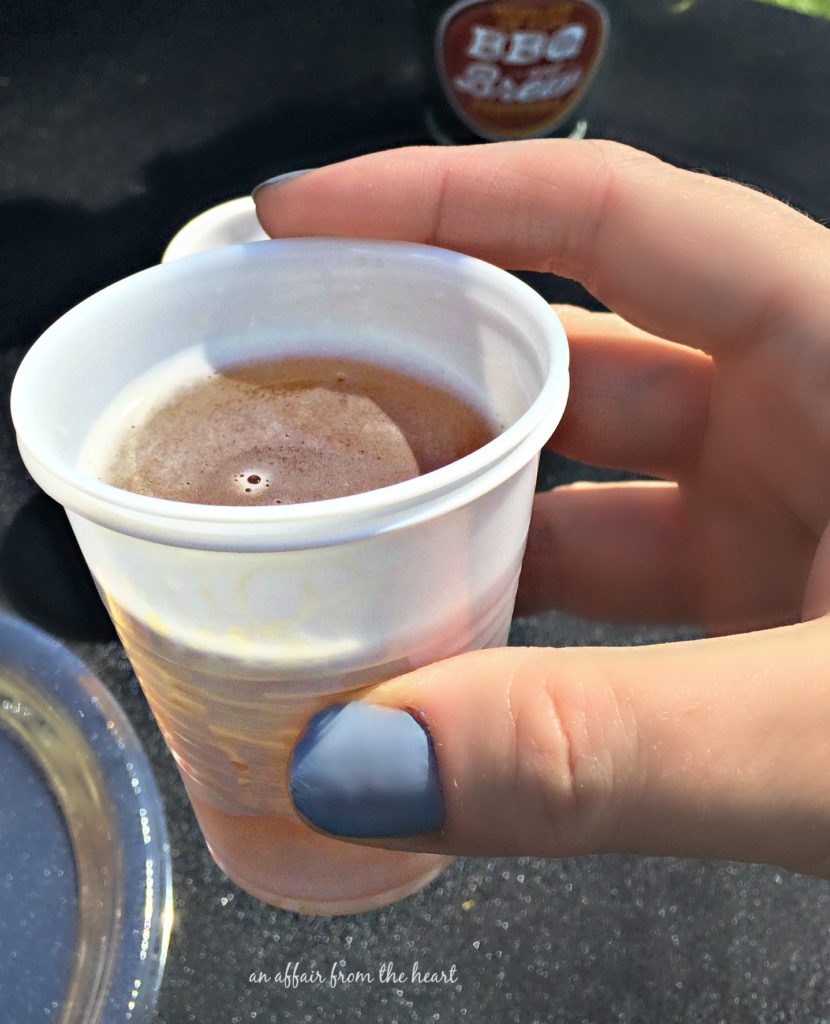 Cheers to you, to summertime, to good brews and BARBECUES!
—-
All of this yummy brew and barbecue got me to thinking about recipes. (I know, what doesn't?) I started thinking about some of my favorite BBQ recipes and thought, what a fantastic time to share them with you! So, if YOU love BBQ like WE love BBQ — this collection is for YOU!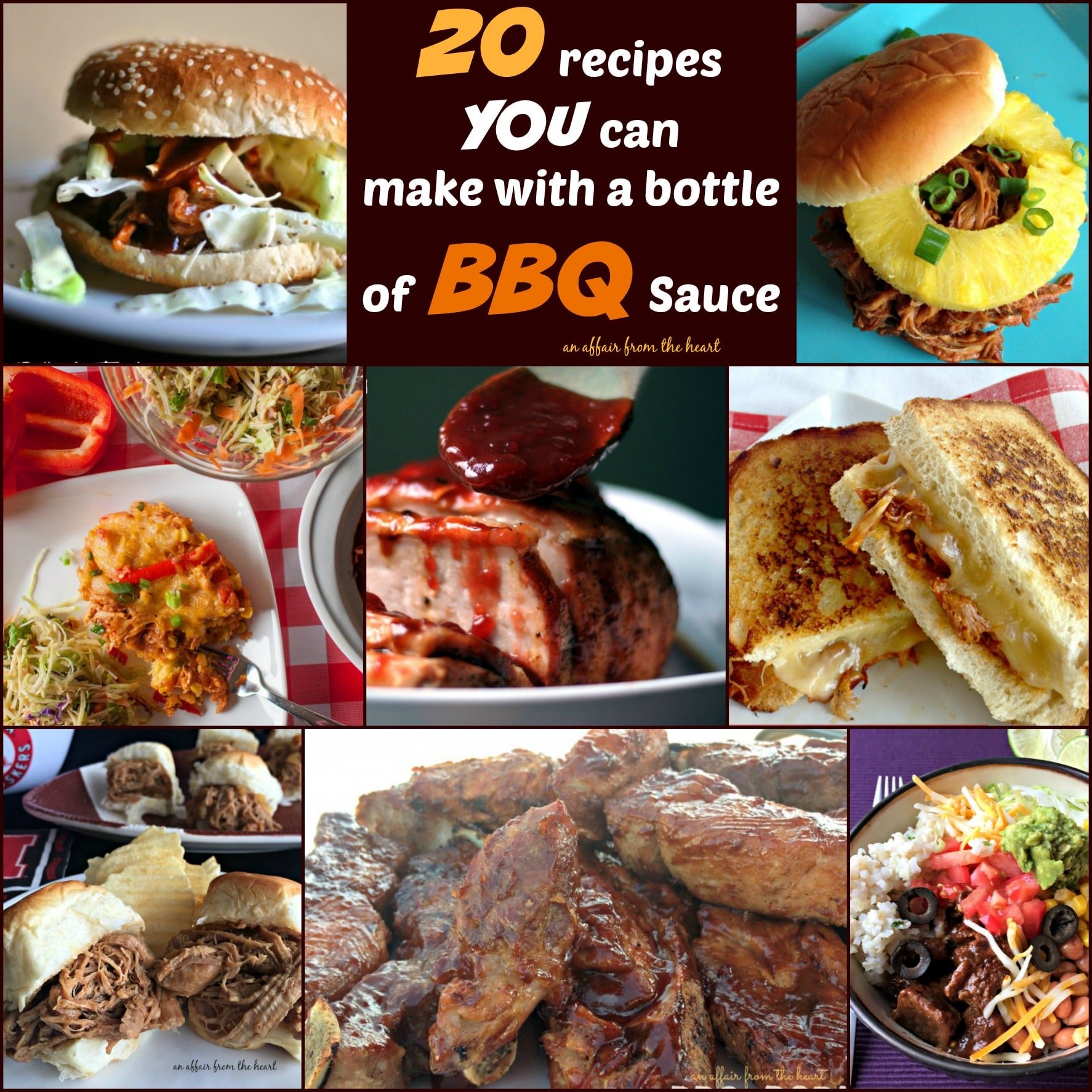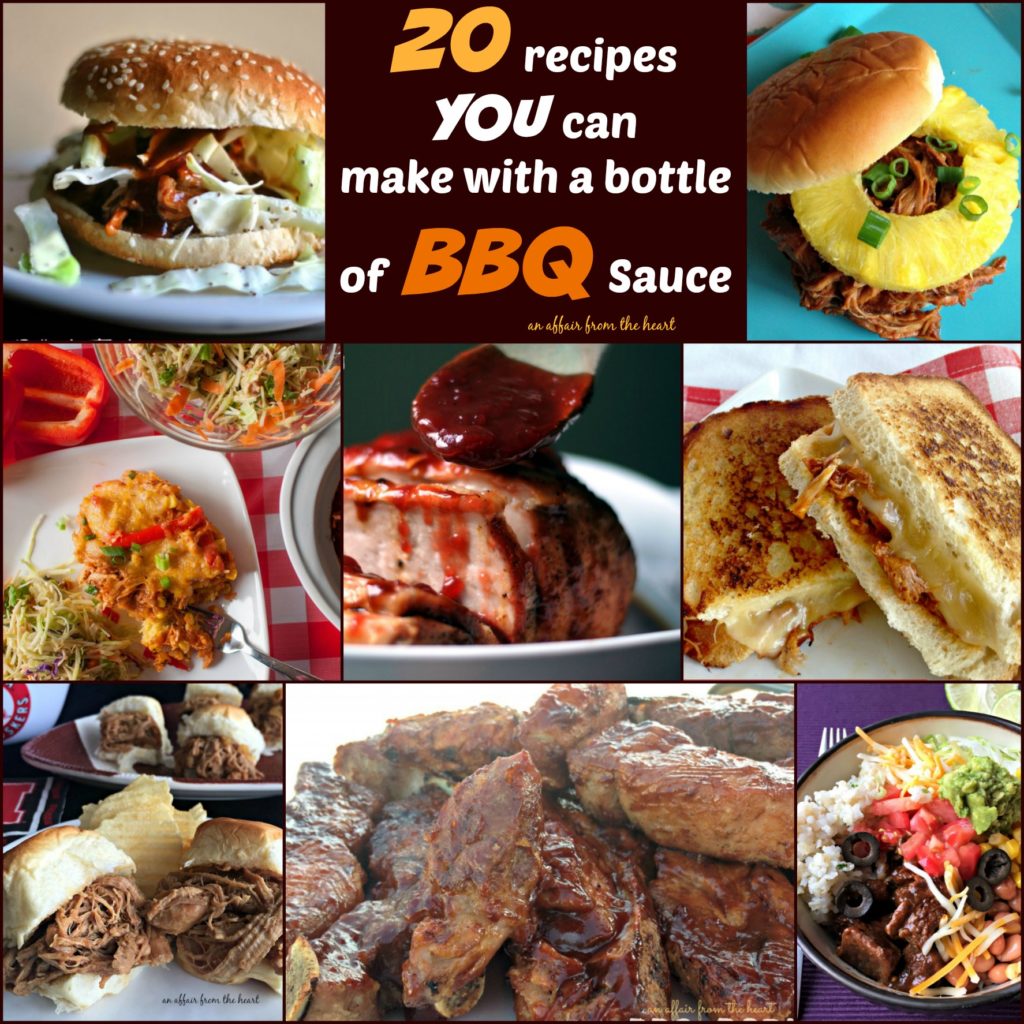 Barbecue sauces are typically one thing people take pretty seriously. Most everyone has a favorite brand, some like it sweet, some like it hot — how ever you like it, you can use your favorite to make these 20 recipes that I hand picked for you!
Of course, if you don't have a favorite, or if you don't have a bottle on hand, you can always make your very own.
Here's my recipe for Homemade Barbecue Sauce
Who doesn't love a good sandwich or wrap, made with barbecue sauce? Here are a few that you just have to try!

Buffalo Chicken Lettuce Wraps, Pulled (leftover) Turkey BBQ Sandwiches, Hawaiian Pork Sliders, Apple BBQ Pork & Smoked Gouda Grilled Cheese, Monster Chipotle Pork BBQ Sandwich and Hawaiian BBQ Chicken Sandwiches (In the Crock Pot)
Something about BBQ Sauce and Pork, it just goes hand in hand. Check out these delicious BBQ pork recipes!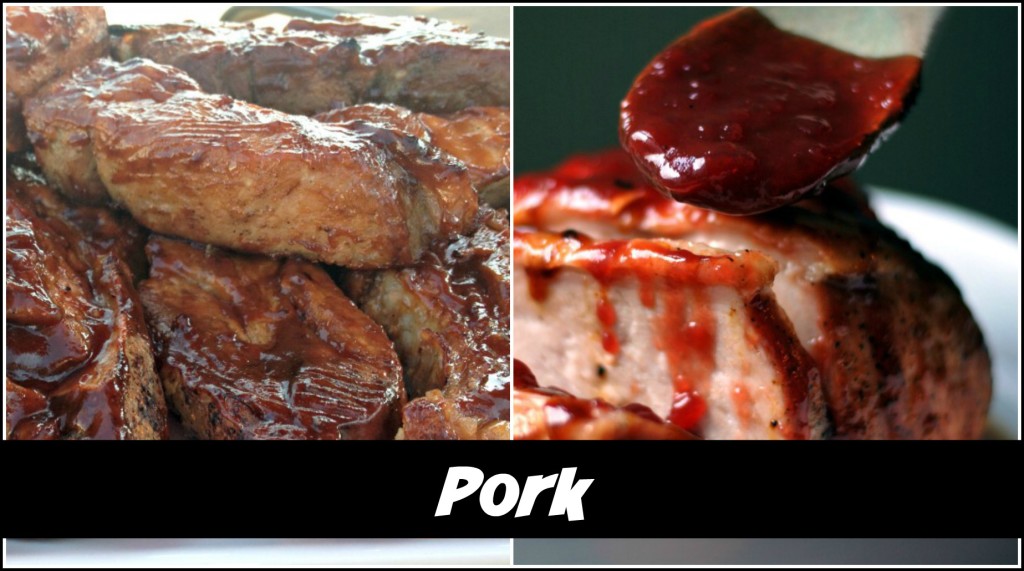 Slow Cooker Dr. Pepper BBQ Ribs, Skillet BBQ Pork Loin Chops, BBQ Pork Ribs and Berry BBQ Pork Roast
Barbecue sauce, it's not just for brushing ON meats — it's delicious IN recipes, too. Here are some of my favorites!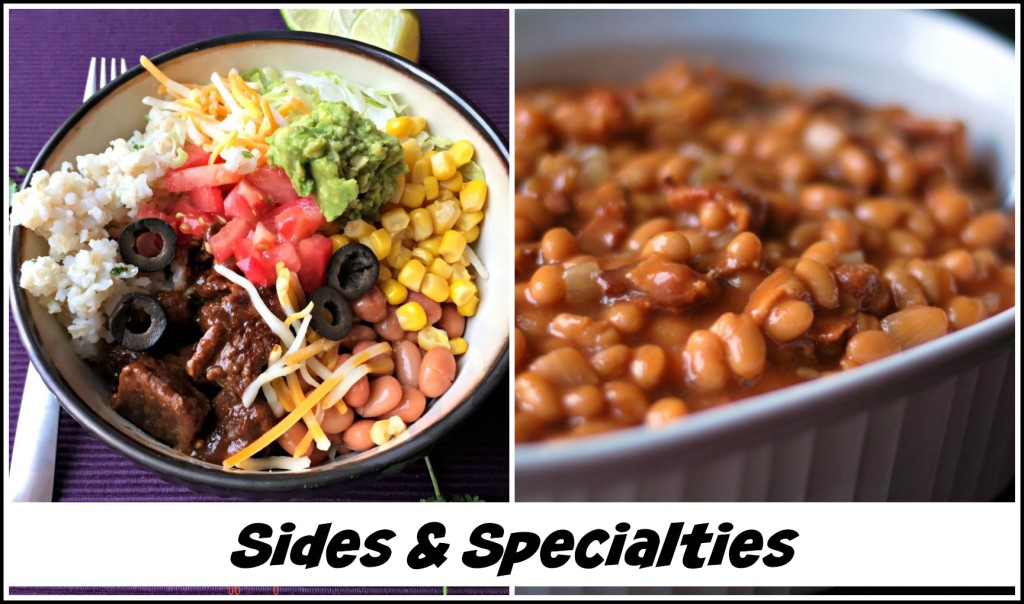 Chipotle Burrito Bowls, Slow Cooker BBQ Chicken Nachos, Barbecue Chicken Topped Baked Potatoes and Mama's Baked Beans
In my opinion, BBQ chicken recipes are just the best. So, I am saving the "BEST" for last!
Cowboy Chicken, Orange BBQ Dump Chicken, Smoky Mountain Chicken, Slow Cooker BBQ Pulled Chicken and Barbecue Chicken Cornbread Bake
Oops … you better grab a napkin, I think you have a little something on your chin. 😉
—-
A special thank you to Worlds of Fun for the invite to the All American BBQ & Brew Festival! We had a great time, and will remember it for years to come!