The BEST Burger – Tips & Tricks to perfecting your burger
As an Amazon Associate and member of other affiliate programs, I earn from qualifying purchases.
Want to master the perfect burger? Here is my recipe, tips and tricks for making the tastiest, juiciest burgers!
This post is sponsored by Paisley Farm Foods, but the opinions are all my own.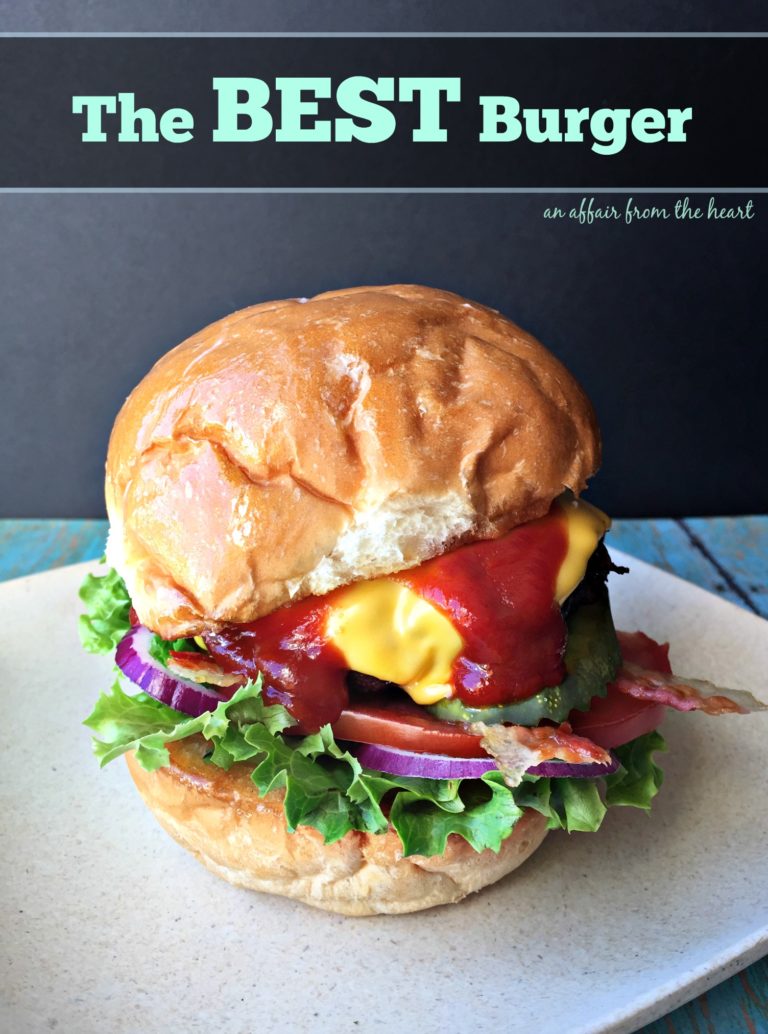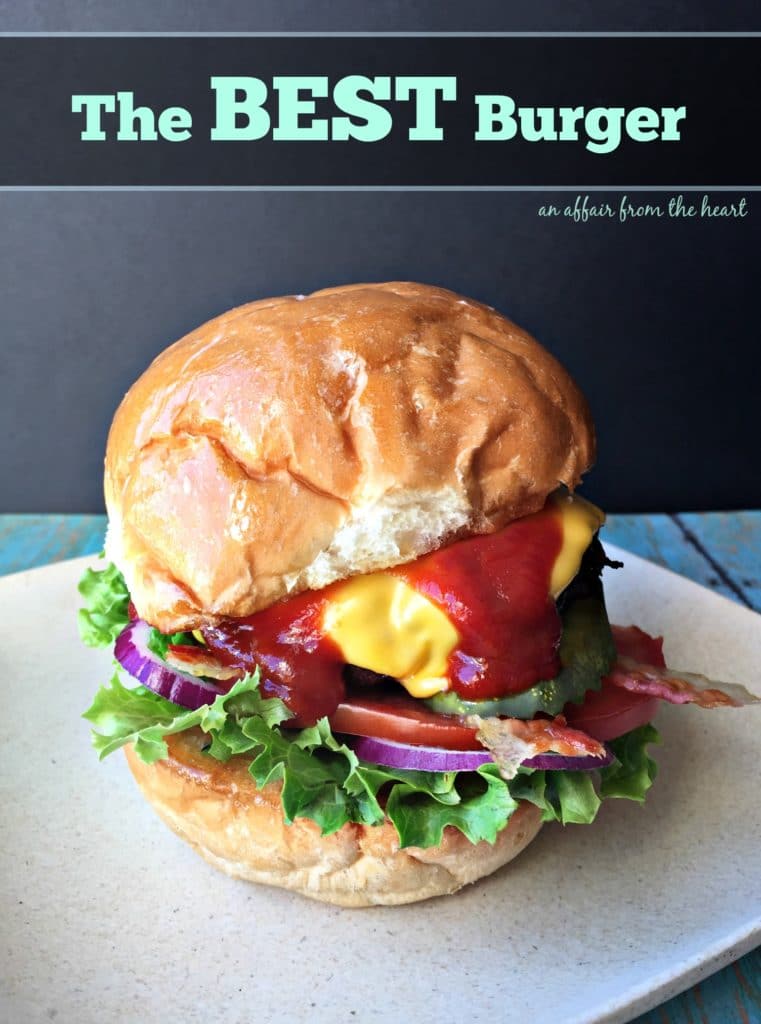 Is there really anything better than a really good burger?
You know the kind that drips down your chin, requires multiple napkins and sounds made around the table that can only signify that wow, this is some good stuff.
It's taken me years to find just the right recipe and timing to what I would consider to be the perfect burger. Today, I am sharing with you some tips that I have learned along the way, and these photos that will hopefully make you want burgers on the menu tonight.
——————————————————————————————-
*** TIP & TRICKS that I have learned along the way ***
Even though you may buy lean ground beef, I encourage you to make your burgers with a fattier version, like 80/20, to get so much more flavor. Ground sirloin is nice , too.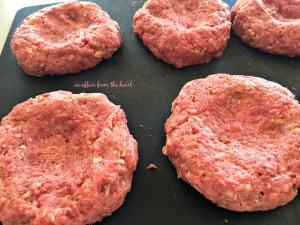 When you're forming your burgers, always put a "well" in the middle, pressing your thumbs to make an impression in the middle of the burger, that will help those big meaty burgers to cook more consistently and evenly, and you won't get that big bubble in the middle while it's cooking.
When making your burgers, use a food scale, if you have one, to insure that all of the burgers are the same size. This will have all of your burgers done and ready for eating at the same time.
No food scale? Divide your meat (using the eyeball method) into a pie shape. For example, you have one pound of ground beef, press it into an even circle shape, cut into four sections, like you would a pie, for 4 1/4 pound burgers.
When you are making your patties, don't over handle the meat. Pressing too much gets a weird consistency of the meat and can also make it tougher.
Put the patties in the refrigerator until you are ready to cook them.
Don't hesitate to season them REALLY good!
Grilling is great, but I prefer a pan fried burger. I think the juices stay in better, and I just like the flavor. Not saying that I will turn down a grilled burger, no way, just saying that I prefer mine pan fried.
The pan? CAST IRON. it's the way to go, trust me here.
Sprinkle both sides of the burger with kosher salt to get a nice crust on the outside. You may want to adjust the amount of salt in the recipe if you use this method.
You can fry your burgers in a little vegetable oil, but we love the taste of butter.
Flip only once? That's debatable. Many think this is the best method. You decide. Typically a 6 ounce burger flipped only once will take somewhere in the neighborhood of 6-8 minutes per side. Depending on the thickness of the burger.
Use a meat thermometer. Ground beef isn't truly done until it reached 156 degrees F. It's not recommended eating rare ground beef, but I know many who love their burgers medium rare.
Temperature scale: 120 degrees = Rare * 130 degrees = Medium-Rare * 140 degrees = Medium * 150 degrees = Medium Well * 160 degrees = Well Done
Resist the urge to SQUEEZE that burger down with the spatula — you will lose the juices!
Choose your bun wisely. Like seeds? Choose a nice sesame or poppy seed bun. Don't get a bun that is way bigger than your burger. We are looking for burger, not bun. I love to buy the bakery fresh ones from the grocery store bakery section, like I did here. They are always fresh and soft.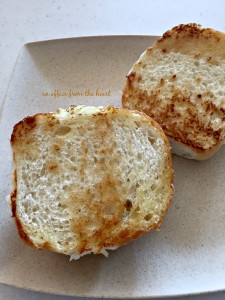 Lightly toast them in the skillet, in a little butter before frying the burgers. It puts the whole thing over the top. When the skillet is hot, drop a pat of butter in, let it melt and drop the buns (insides down) and toast for a minute or two. Soft on the outside buttery crisp on the inside.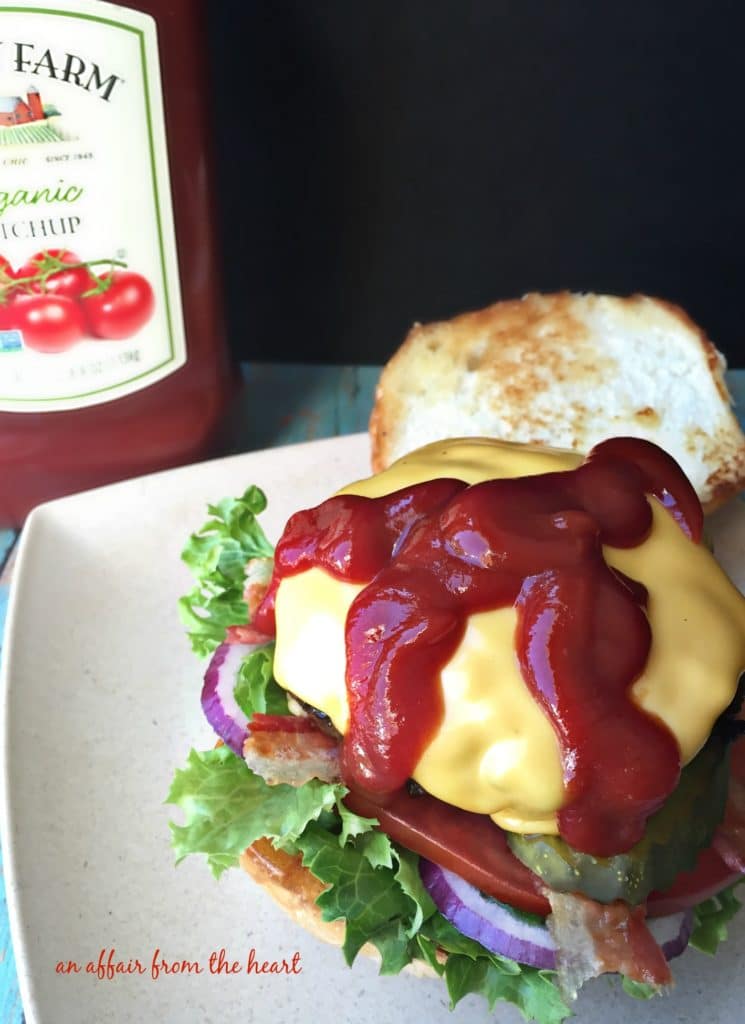 Condiments. This is truly a personal preference. I like to add mine to the bottom bun, placing the burger on top. I love it all — lots of fresh onions, lettuce, tomatoes and TONS of pickles. Gotta have a good quality slice of American cheese and some bacon, too, if you ask me. Then there are the choices of mustard, mayo and ketchup.
——————————–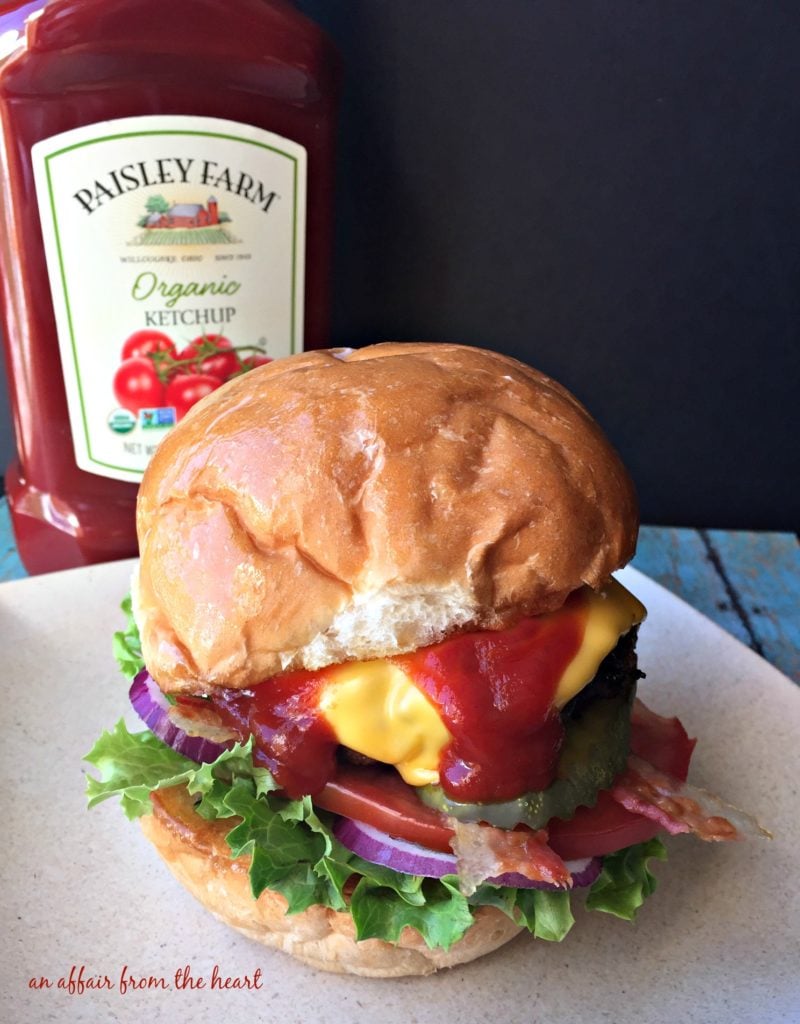 I was recently given the chance to sample this new organic ketchup, from Paisley Farms. I will be honest, I am "one of those" who never buys anything but the one brand of ketchup I was raised on.
I guess I am a bit of a ketchup snob. Huh, who knew?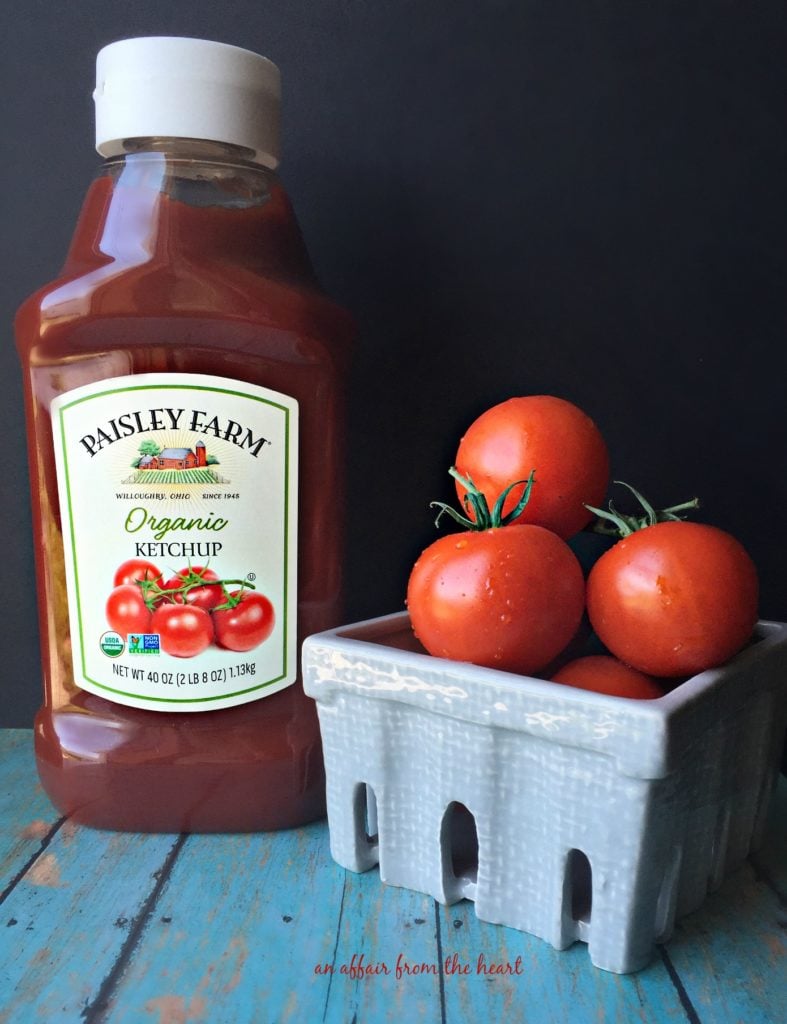 Paisley Farm Organic Ketchup is a brand new, great tasting, non-GMO, gluten-free ketchup and is currently available at Costco locations in the NW USA (States: Alaska, Oregon, Washington, Montana, Idaho, Utah).
Mark your calendars: Costco will be doing in-store sampling all day April 29th and 30th, 2016 at these locations. If you are a Costco member at a store that is not in one of these states, please use suggestion boxes located in each Costco store and let them know that you want Paisley Farm Organic Ketchup!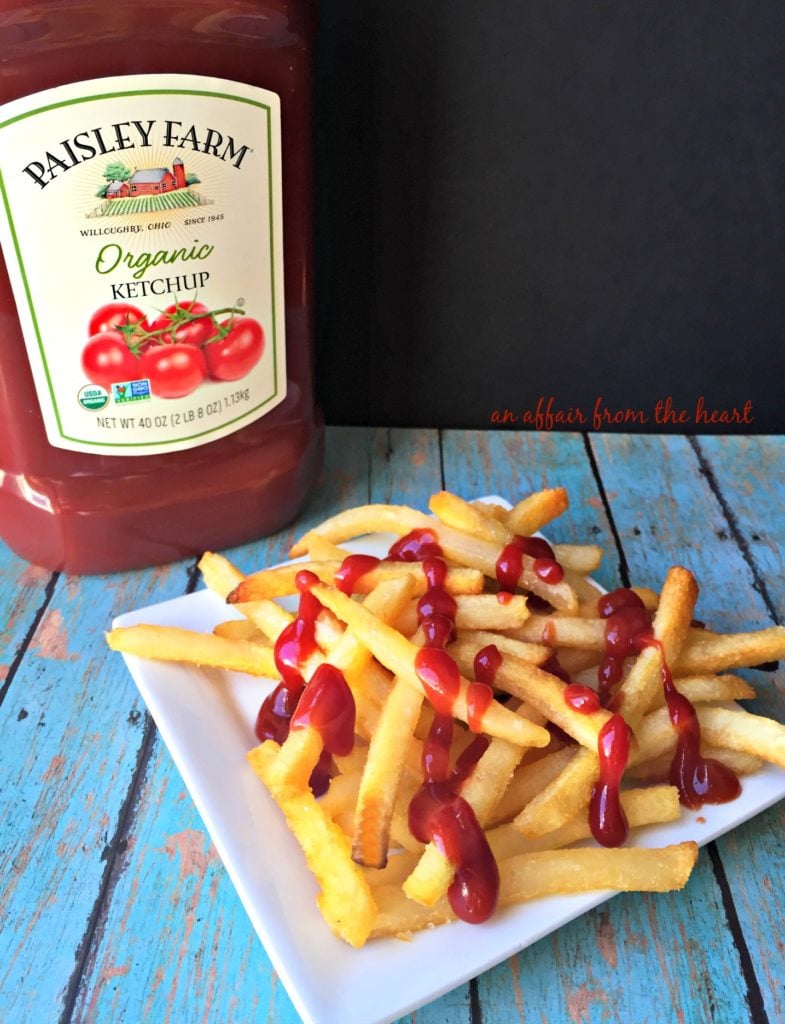 We REALLY liked this ketchup! We loved the flavor, and the consistency is perfect for burgers, and hot dogs and of course, FRENCH FRIES! Yum!
Paisley Farms, you changed the way I think about ketchup!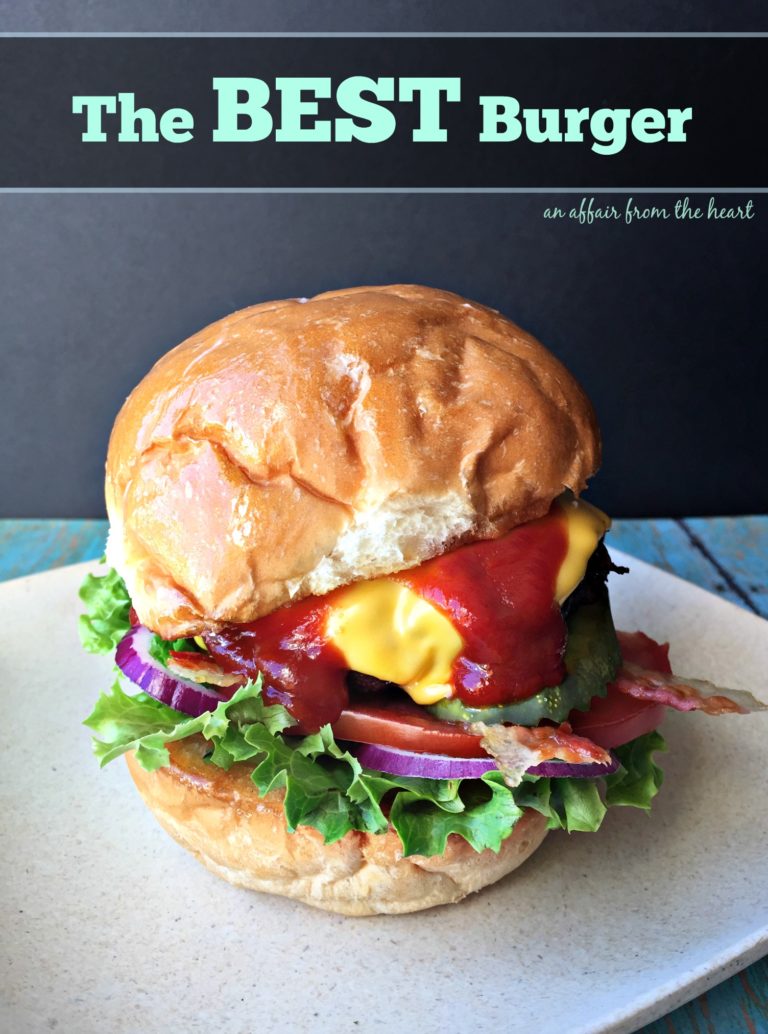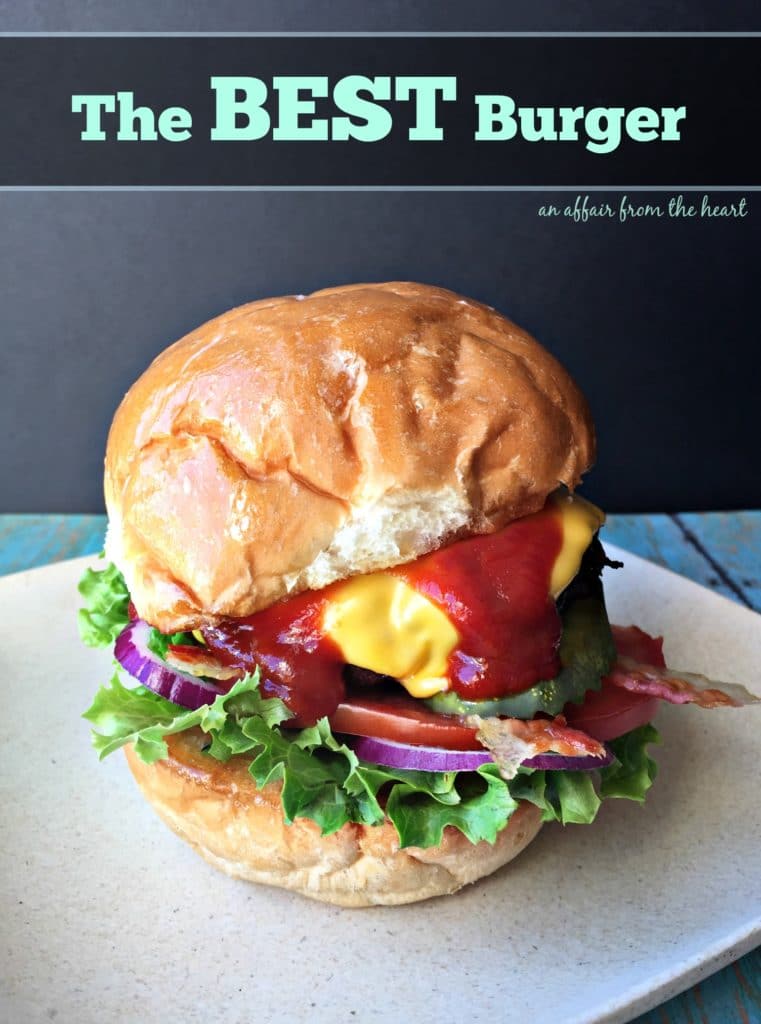 Oh, MY!
—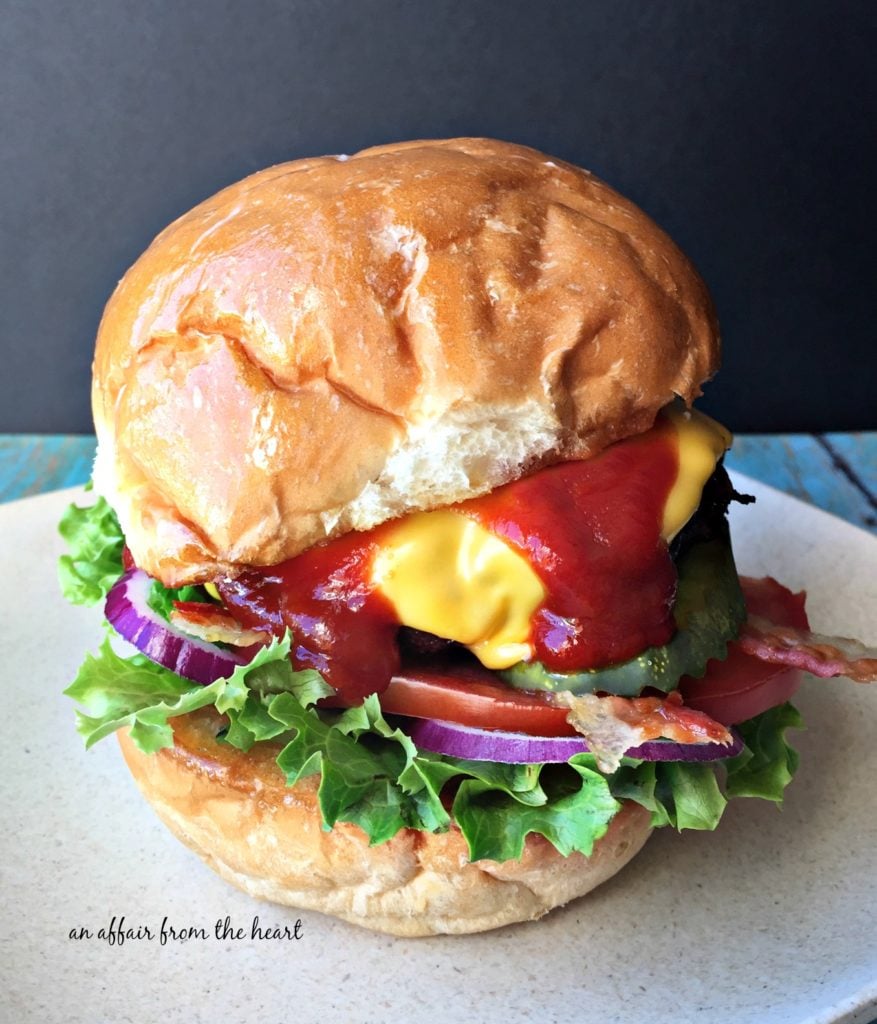 Want to master the perfect burger? Here is my recipe, tips and tricks for making the tastiest, juiciest burgers!
Ingredients
2 pounds ground beef, 80/20 is best
1 egg, beaten
1 1/2 teaspoons dry mustard
1 teaspoon Worcestershire sauce (more if you prefer)
2 Tablespoons ketchup
2 Tablespoons sour cream (yogurt can be substituted)
1/4 cup onion, minced
2 cloves garlic, minced
1/2 teaspoon salt
3/4 teaspoon black pepper
Kosher Salt and Butter for frying
American cheese slices
Soft bakery style burger buns
Topping: Bacon, lettuce, red onion, tomato, ketchup, mustard and mayo
Instructions
In a bowl, whisk egg until beaten. Add to it all of the spices, sour cream and ketchup. Whisk again to combine. Crumble the ground beef into the bowl, gently with your hands. Using your hands, mix it all together. *Remember not to over handle the meat*
I made 6 ounce patties, leaving that "well" in the middle. Remember, the patties will shrink when you cook them, make them a little bigger to make up for that.
Place the burgers in the refrigerator until you are ready to cook them.
Drop a pat of butter in your hot cast iron skillet, when it's melted place buns (inside down) and toast for a minute or two. Set aside.
Add a couple more pats of butter into your hot cast iron skillet, sprinkle both sides of your hamburger patty with Kosher salt, and place in pan. Cook for about 6-7 minutes then flip. Cook another 6-7 minutes. Check with a meat thermometer.
Add cheese, melt and then place on your prepared bun.
Grab a napkin and ENJOY!
Notes
* It's never a good idea to eat hamburger that isn't fully cooked.
Nutrition Information:
Yield:
6
Serving Size:
1
Amount Per Serving:
Calories:

551
Total Fat:

35g
Saturated Fat:

13g
Trans Fat:

1g
Unsaturated Fat:

17g
Cholesterol:

183mg
Sodium:

727mg
Carbohydrates:

11g
Fiber:

1g
Sugar:

4g
Protein:

46g
Nutrition isn't always accurate.
—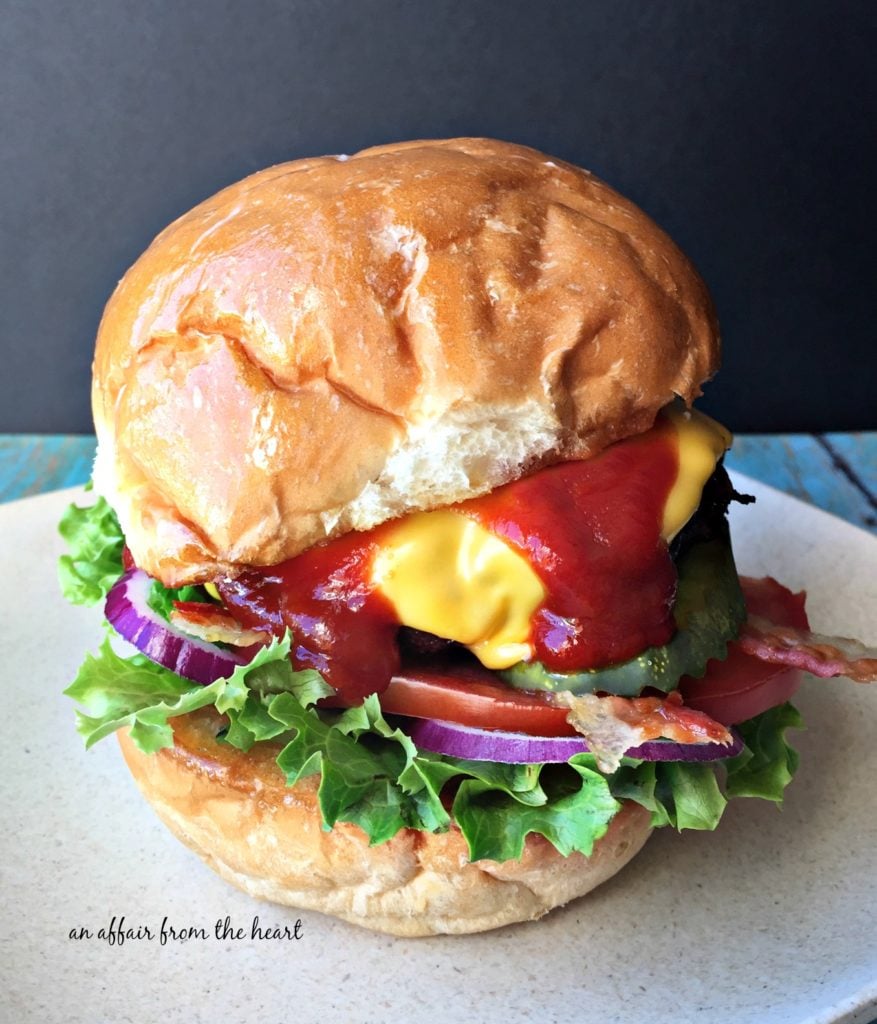 —
Pop over to the Paisley Farms website and check out all of the other awesome organic products they have available!