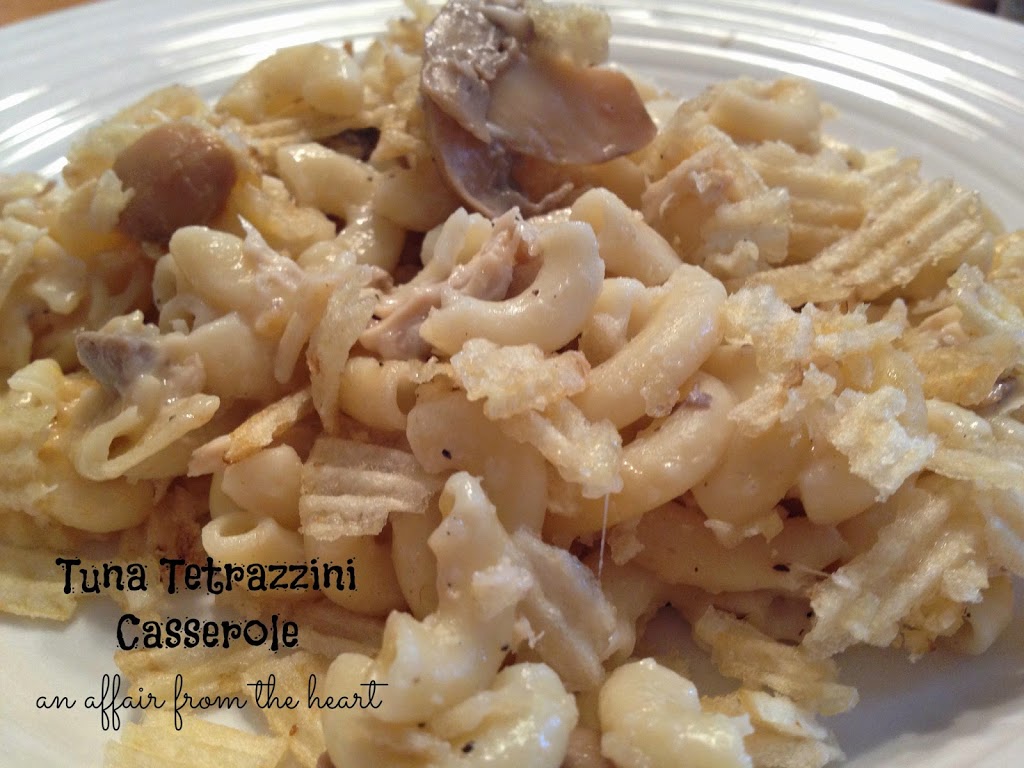 I know, I know… Tuna Noodles is probably one of the easiest things in the world to make, right?
Well, it seems that every time I think I shouldn't blog about something that seems to boring or simple, I am surprised at the response it gets.
When my kids were little and they asked what was for dinner, and I answered Tuna Casserole, they always asked "Where are you going tonight?"
It is my usual fall back for making something ahead that is easy, everyone loves, and I can put it in the oven and skedaddle out the door!
So, when they ask, and I am at home they are surprised.
Nice to keep them on their toes.
This is one meal where there is rarely ever leftovers.
My kids (and hubby) LOVE it.
Not sure how you make yours, but this is how I make mine!
Tuna Tetrazzini Casserole
12 oz Macaroni or other pasta.
4 oz can of mushrooms (I usually use two because we love our 'shrooms around here!)
1 can cream of mushroom soup
1- 7 oz can albacore tuna, drained
1 Tablespoon lemon juice
1/4 cup shredded Parmesan cheese
(about) 2 cups crushed potato chips
Preheat oven to 350 degrees, and prepare your casserole dish with non-stick cooking spray.
Cook pasta, drain and rinse.
Combine pasta with all of the ingredients, except chips.
Pour into casserole dish, and top with potato chips.
Bake for 30 minutes uncovered.
*If you like peas or black olives either are GREAT in this. We are a family divided on these, so I omit them.
Enjoy!

If you make this recipe, I'd love to know! Snap a picture, share the photo on social media with the hashtag #AnAffairFromTheHeart – I'd love to see what you made! – Michaela