Dilled Brussels Sprouts Dip
As an Amazon Associate and member of other affiliate programs, I earn from qualifying purchases.
Creamy and packed with flavor, this simple to make Dilled Brussels Sprouts Dip is made with pickled Brussels sprouts, smoked ham and smooth cream cheese. Perfect for spreading on a cracker, or for dipping veggies or chips!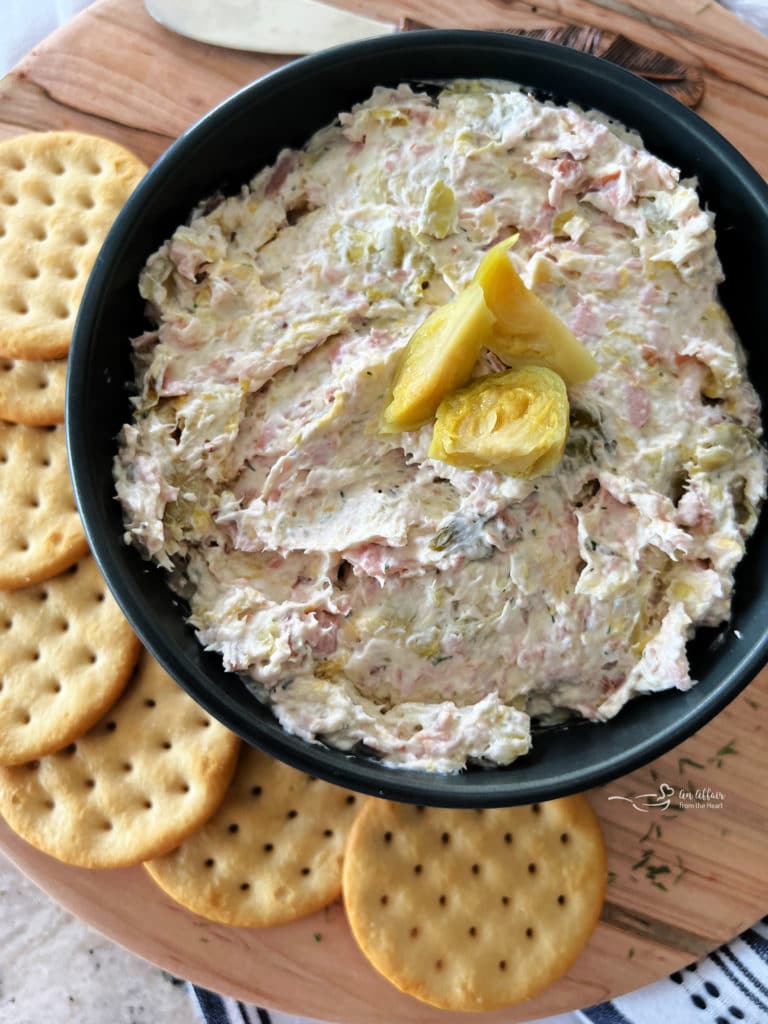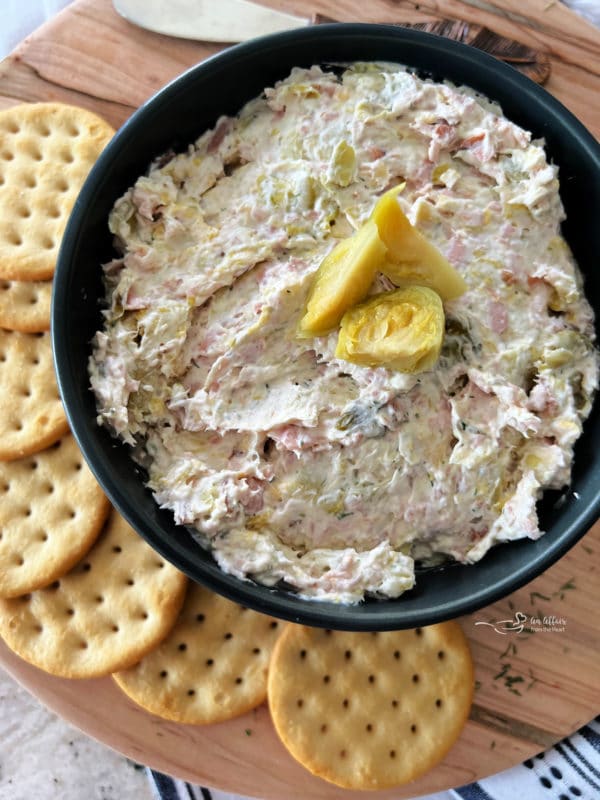 Brussels Sprouts Dip
In a few days, it will be Super Bowl Sunday, one of the biggest snacking days of the whole year! What kind of a friend would I be if I didn't have a brand new recipe for you in honor of it?
This Dilled Brussels Sprouts Dip hits all of the right notes; it's super easy to make with only 4 ingredients, it's full of flavor, and it doesn't break the calorie bank either. It's low in calories but tastes so rich and creamy, you won't feel like you are sacrificing a thing!
This post is sponsored by Paisley Farm Foods, but my love of their products and my opinions here are all my own.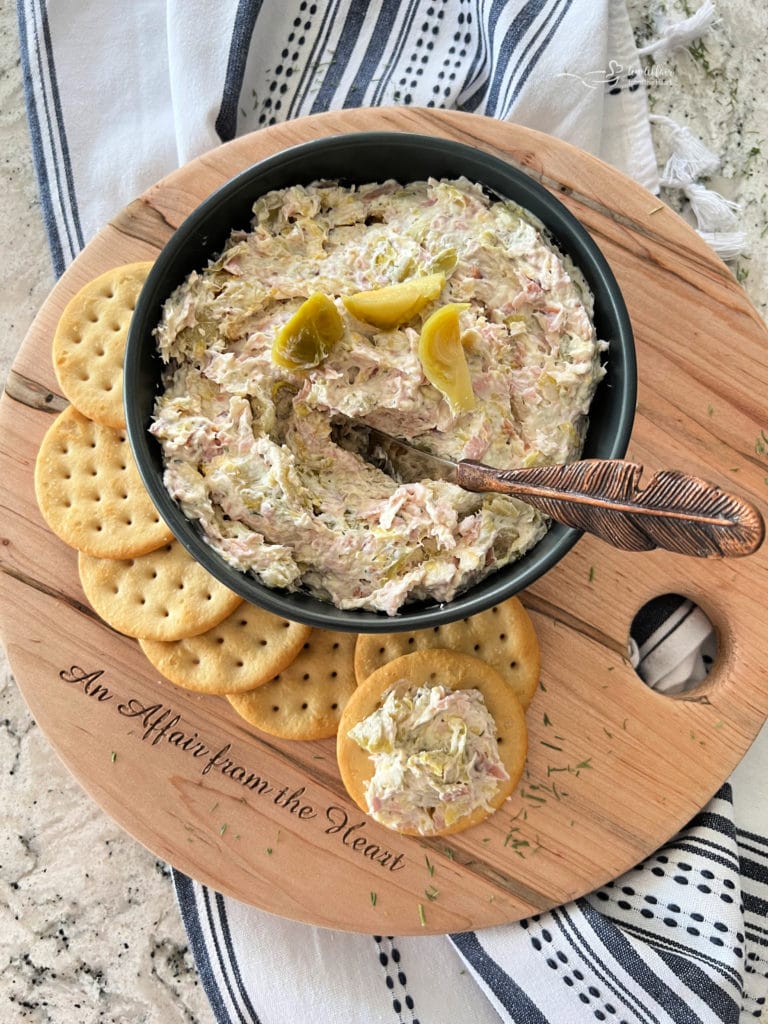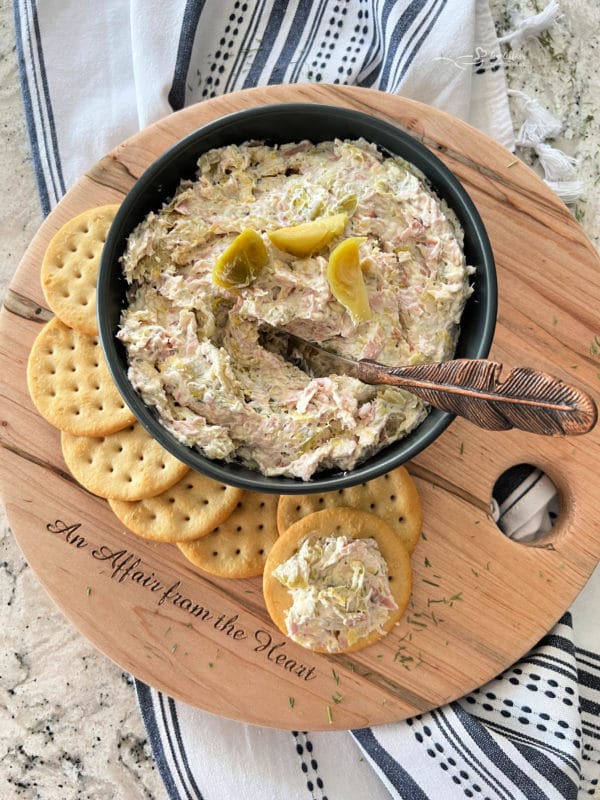 If you have followed my recipes for a while, you will know one of my most popular dip recipes is my Dill Pickle Dip and its counterpart the Dill Pickle Wrap Cheese Ball! Well, my friends at Paisley Farm Foods had a fantastic idea.
They suggested making that same delicious dip recipe but using their Dilled Brussels Sprouts. Brilliant!
We have always made our dill pickle wraps with dried beef, but my daughter-in-law grew up in Chicago, and she told me they always used deli ham. So I decided to go that route, and it's super good!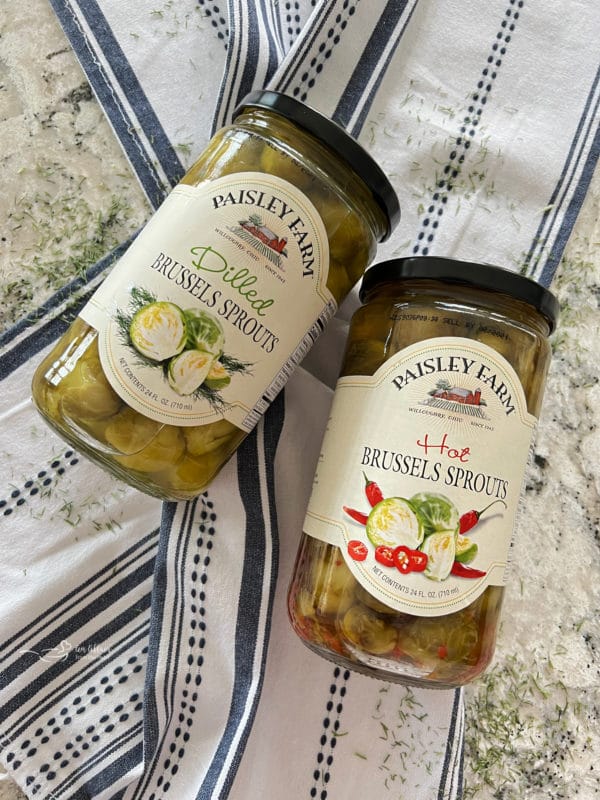 Paisley Farm Pickled Brussels Sprouts
As I mentioned, I used Paisley Farm Dilled Brussels Sprouts for this recipe, but it would be sensational with the hot version, too!
Paisley Farm Dilled Brussels Sprouts can best be described as being "dilled to perfection." Their Brussels Sprouts have the perfect mixture of crunch and flavoring making them the ideal snack for dill lovers and brussels sprouts lovers alike.
Their Hot Brussels Sprouts are mildly spiced and make a tasty addition to any meal.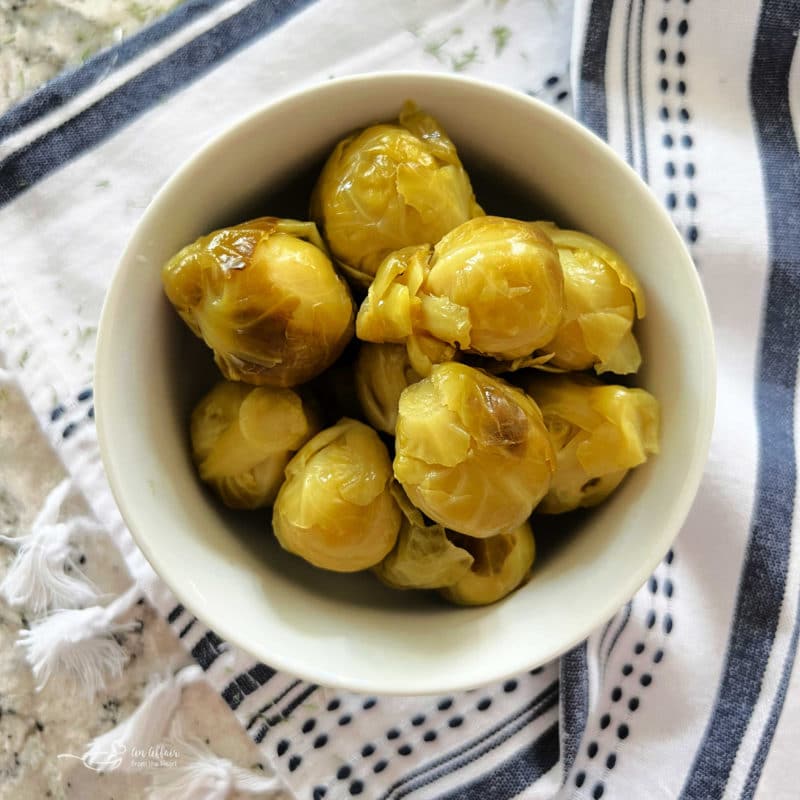 Both flavors of Paisley Farm Brussels Sprouts can be served in place of an ordinary pickle anywhere, adding them to a charcuterie board, they make a great salad or drink garnish, or heck, eat them straight out of the jar like we do! They are dairy-free, gluten-free, and vegan, too!

Brussels Sprouts Appetizers
You have seen me make many an appetizer with Paisley Farm Brussels Sprouts – remember this hot cheesy Brussels sprout dip I made a couple of years back? Or how about the time I wrapped the hot Brussels sprouts with bacon? So good!
Of course, they are wonderful baked into an Au Gratin Casserole, making them the perfect addition to any meal or holiday table! Let your imagination run wild!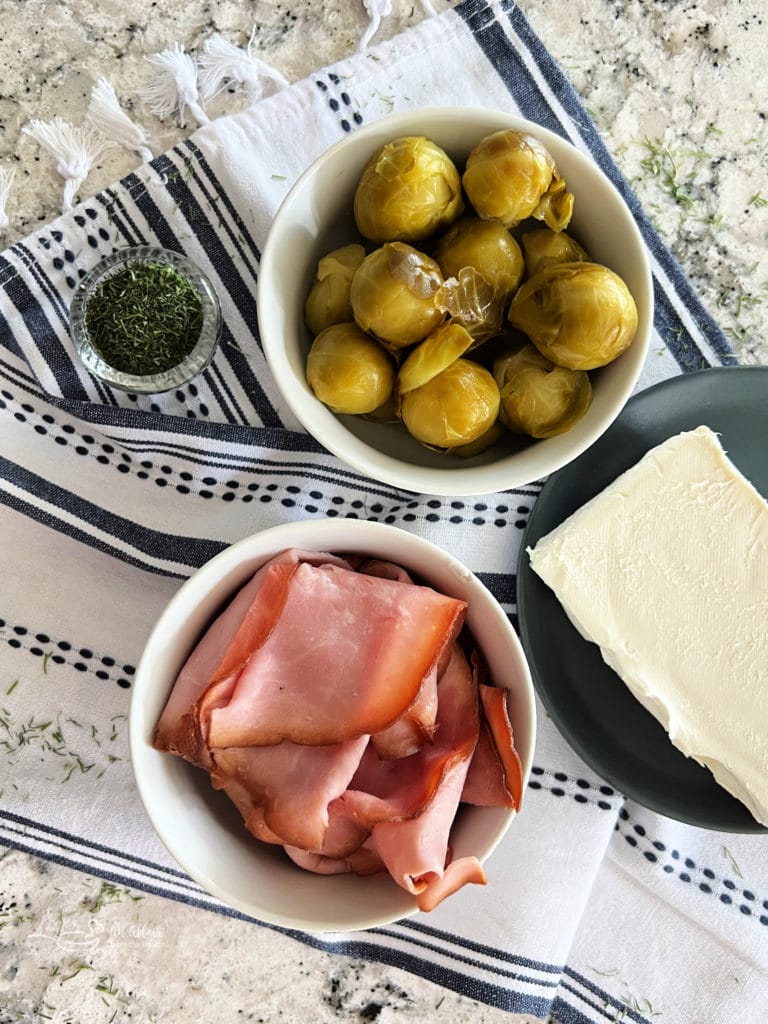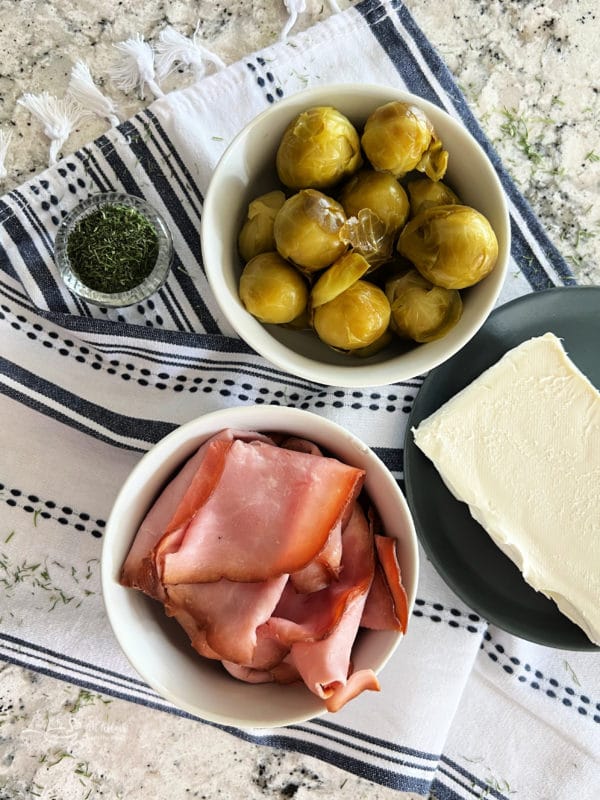 Ingredients in Dilled Brussels Sprouts Dip
As I mentioned, you only need 4 things to make this tasty dip recipe!
Paisley Farm Dilled Brussels Sprouts – can use the Paisley Farm Hot Brussels Sprouts in their place for a more spicy flavor. You will use a bit of the juice, too.
Cream Cheese – make sure you soften it for easy mixing.
Smoked Ham – I just bought Virginia smoked ham from the deli. I had them slice it thinner like you would enjoy on a sandwich.
Fresh Dill – this is really optional, but I had some, and I decided to add a little more of a dill punch to my dip.
Find the exact measurements in the printable recipe card below.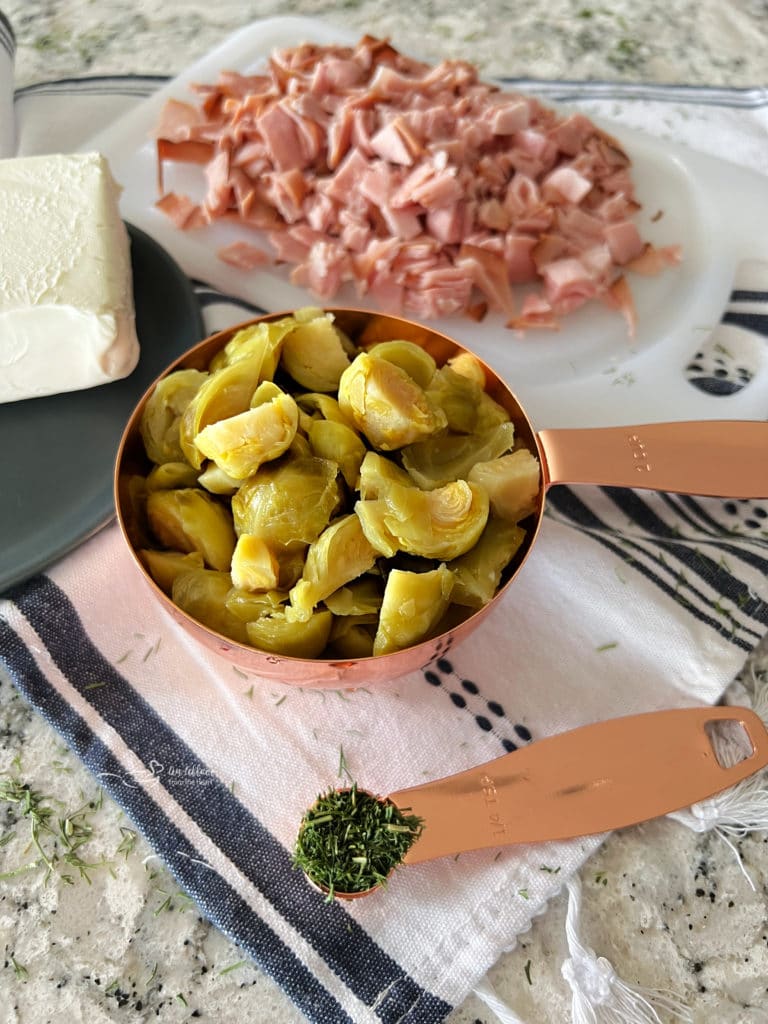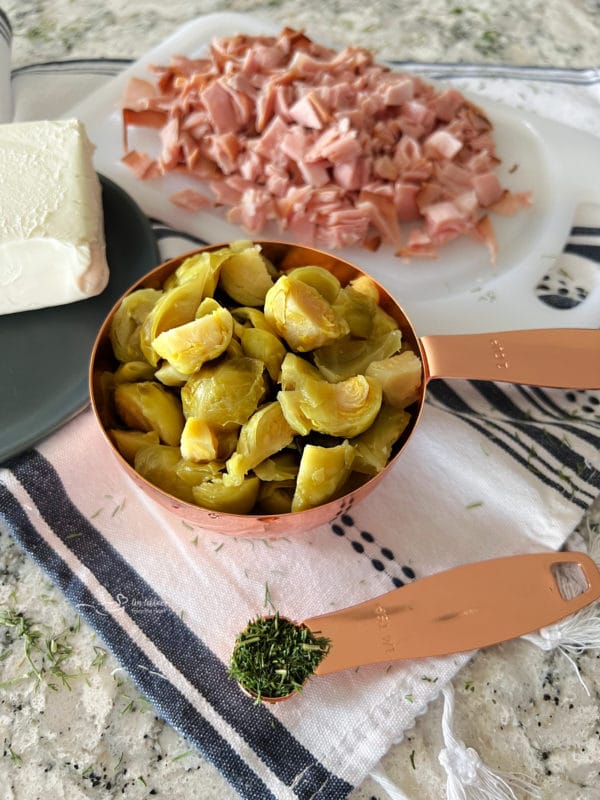 How to make Brussels Sprouts Dip
Step One: Prep your ingredients.
Soften your cream cheese, chop your ham, and your dill pickle Brussels Sprouts. I took each sprout and quartered it, then cut them in half again to get them cut into eighths.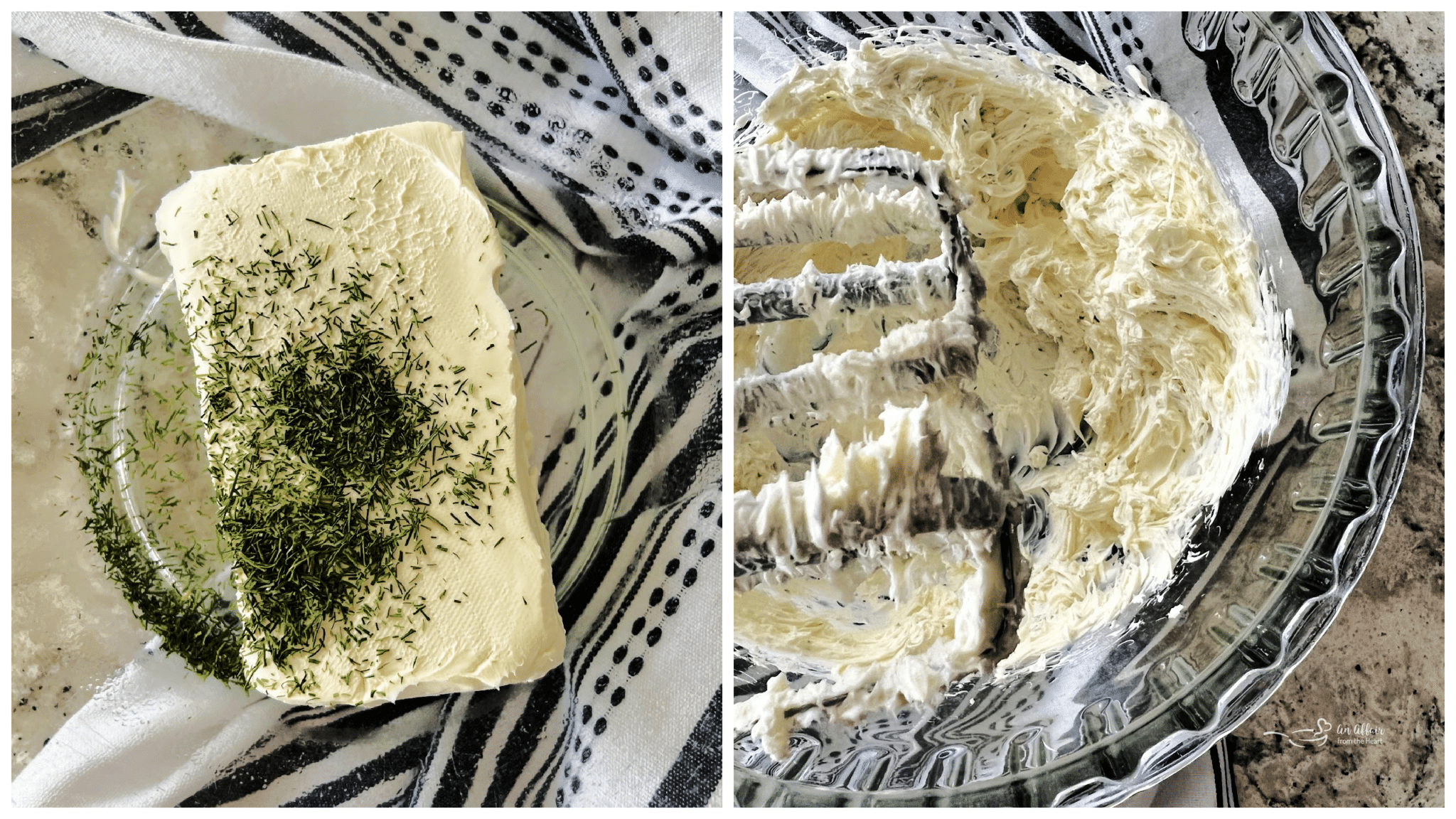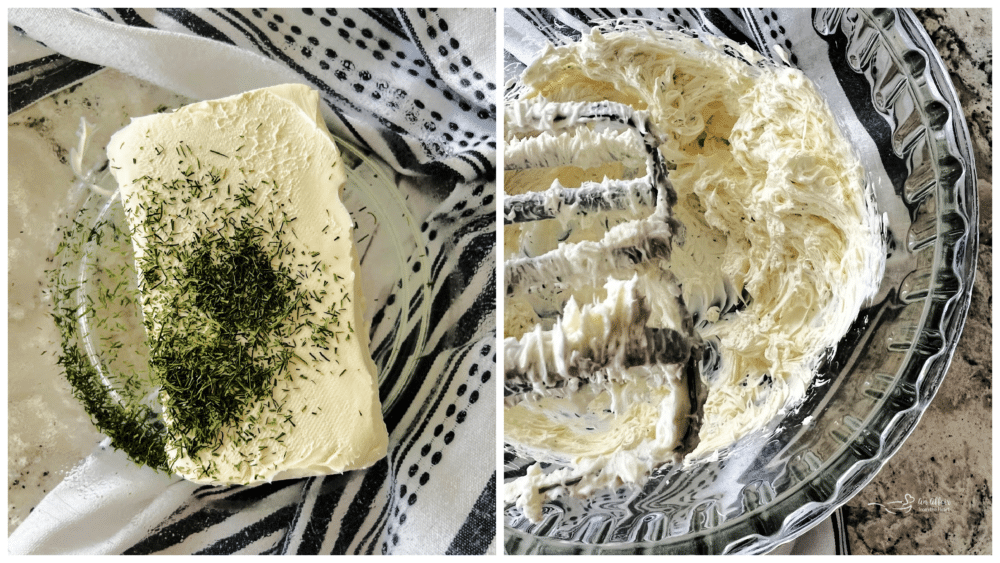 Step Two: Mix ingredients.
Add fresh dill to cream cheese in a mixing bowl. Using a mixer, whip the cream cheese and dill together until smooth.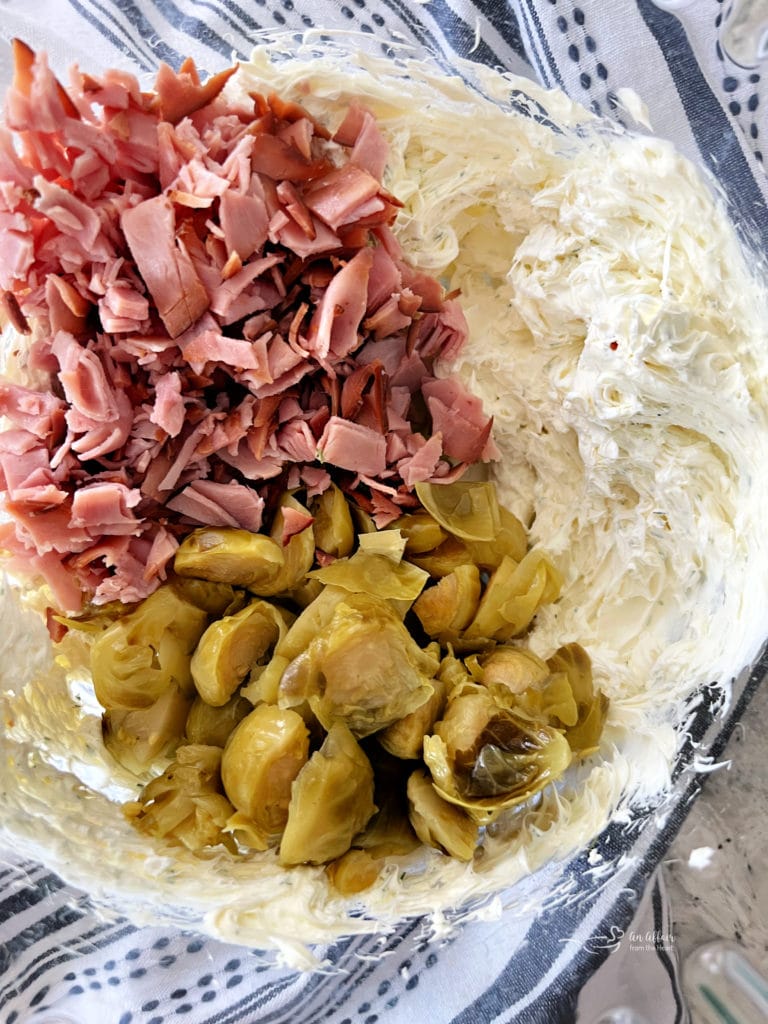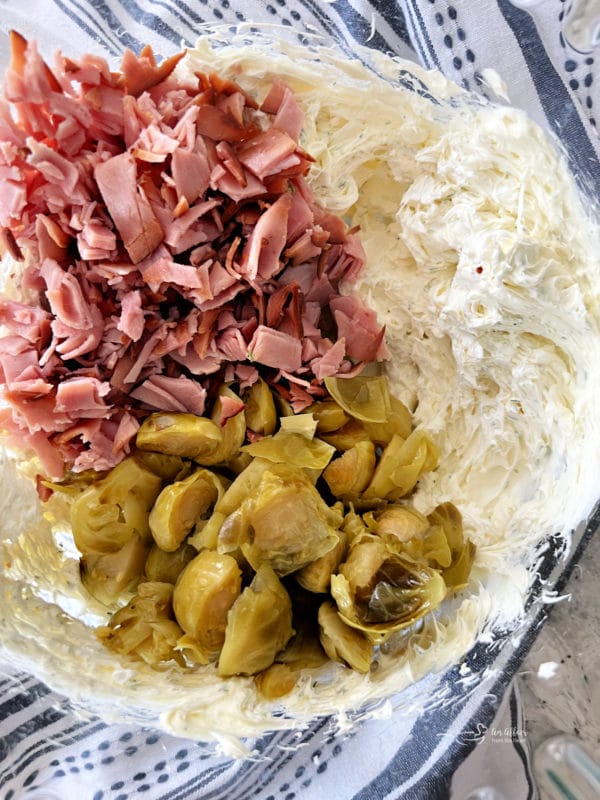 Add in the Brussels Sprouts, juice and chopped ham. Using the mixer, incorporate all of the ingredients together.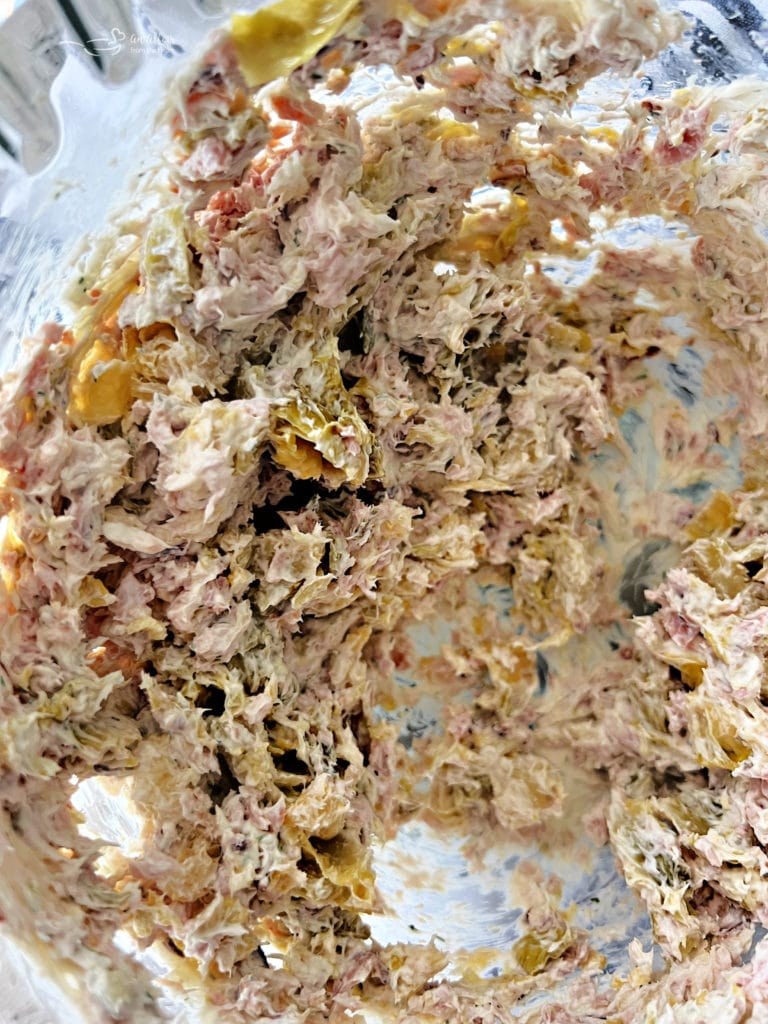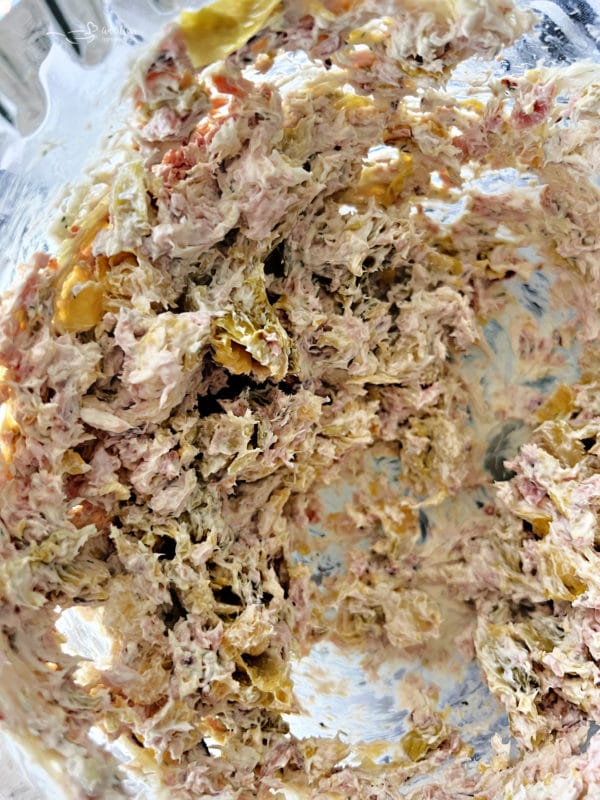 You may have some bigger chunks of Brussels sprouts here and there, but that is totally fine!
Step Three: Serve.
Spoon dip into a bowl. Serve with crackers or veggies.
Store any leftovers covered in the fridge for up to 4 days.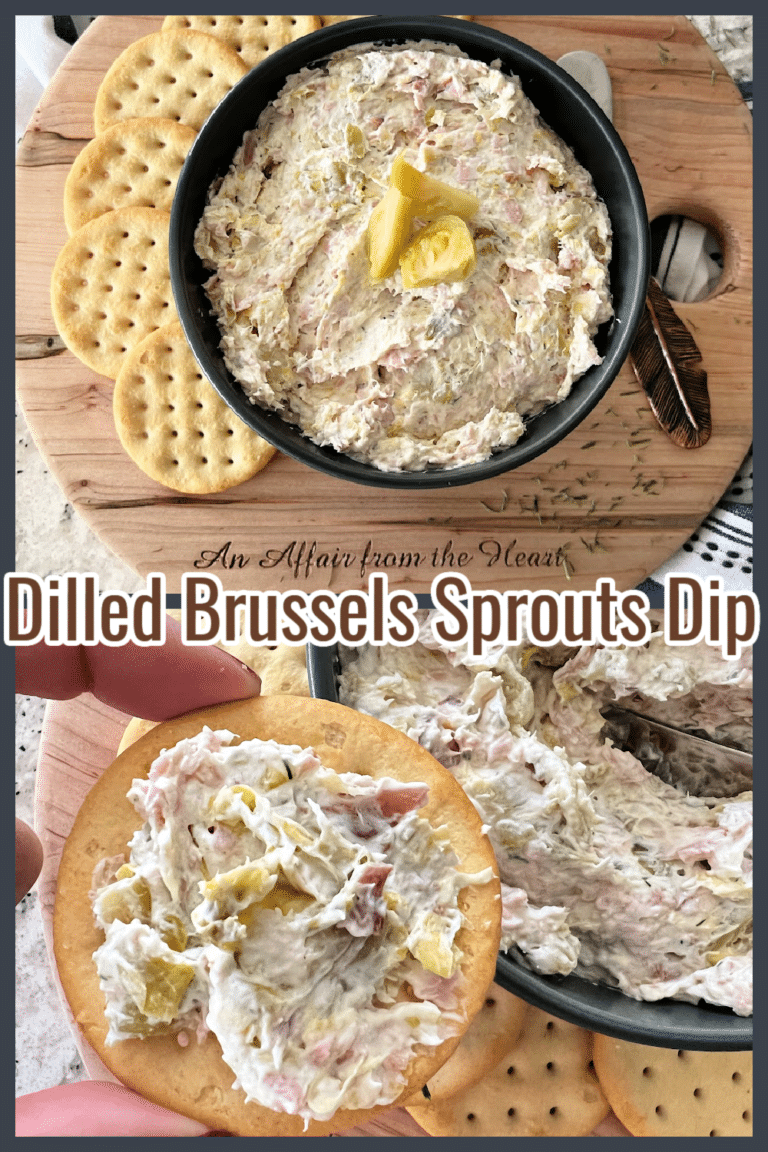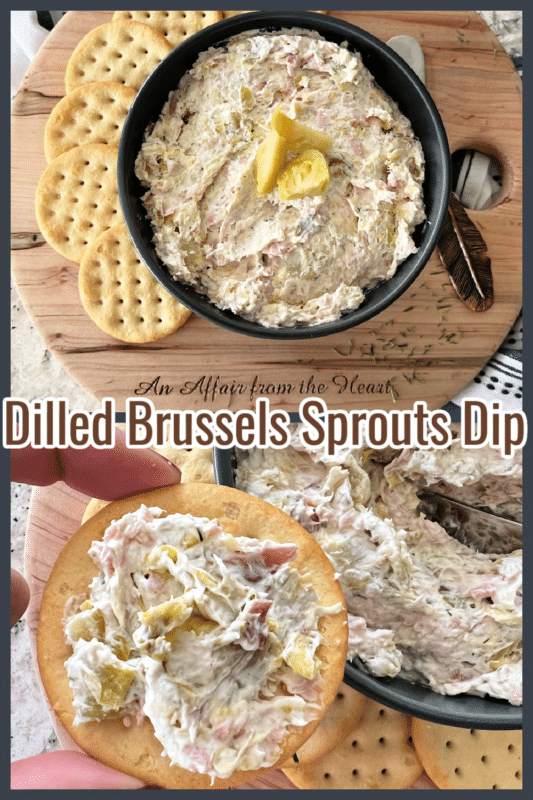 Love it? Pin it!
Don't forget where you found this easy cracker spread recipe! Pin it to your favorite recipe board on Pinterest before you go!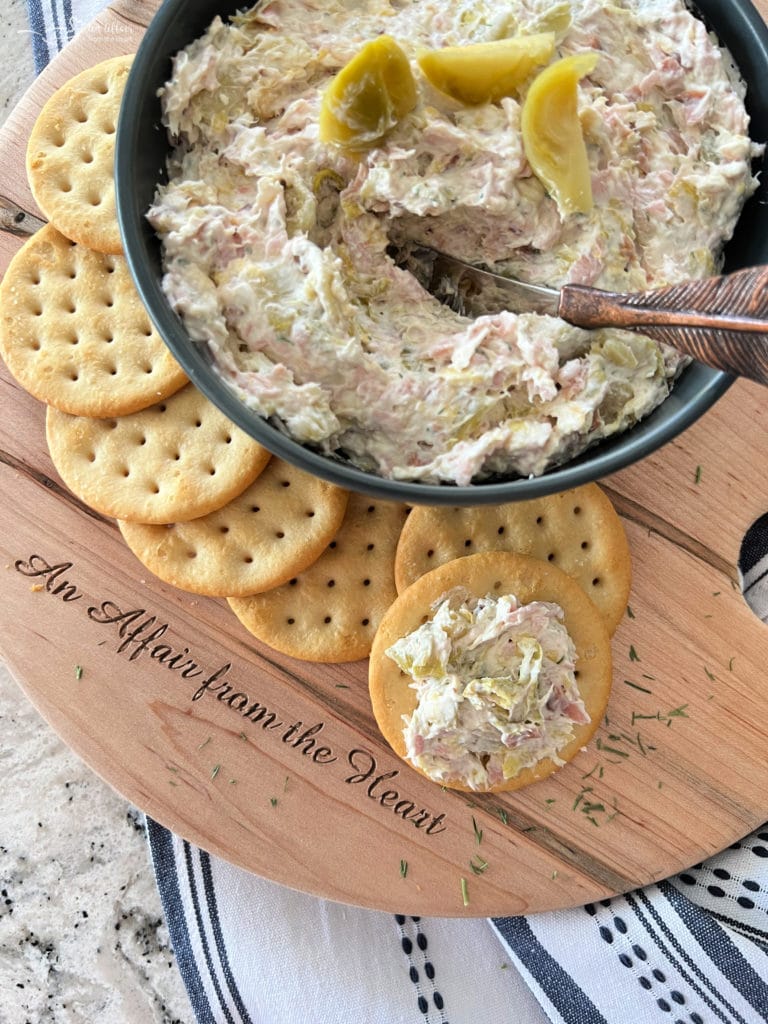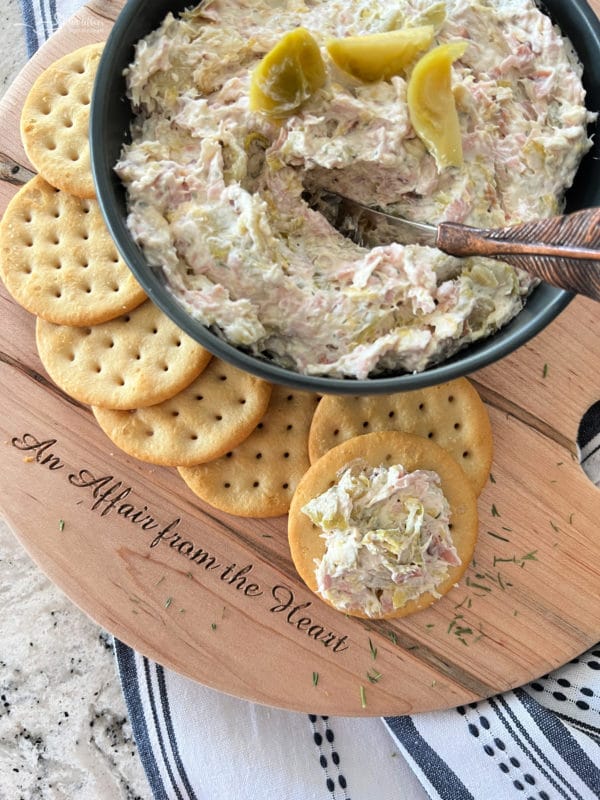 Dilled Brussels Sprouts Dip
The day I made this dip, my youngest daughter told me she thought it would be really good to warm up. So later that day, she heated some with some fresh Parmesan cheese sprinkled over the top. She was right! It was super yummy with tortilla chips.
It got me thinking about other ways to switch it up.
Reduce the Calories and Fat: This recipe is light in calories, but if you want to lighten it up, even more, you can sub

Neufchatel cheese to lessen the fat content.

Switch up the Meat: My Dill Pickle Dip recipe uses Dried Beef. It would be really good in this dip, too, in place of the ham.
Make it Vegetarian: Leave the meat out entirely and add in more Paisley Farm Brussels Sprouts for a vegetarian option.
Make it Vegan: After leaving the meat out, use Vegan cream cheese. The Brussels Sprouts are already Vegan, so that switch is simple.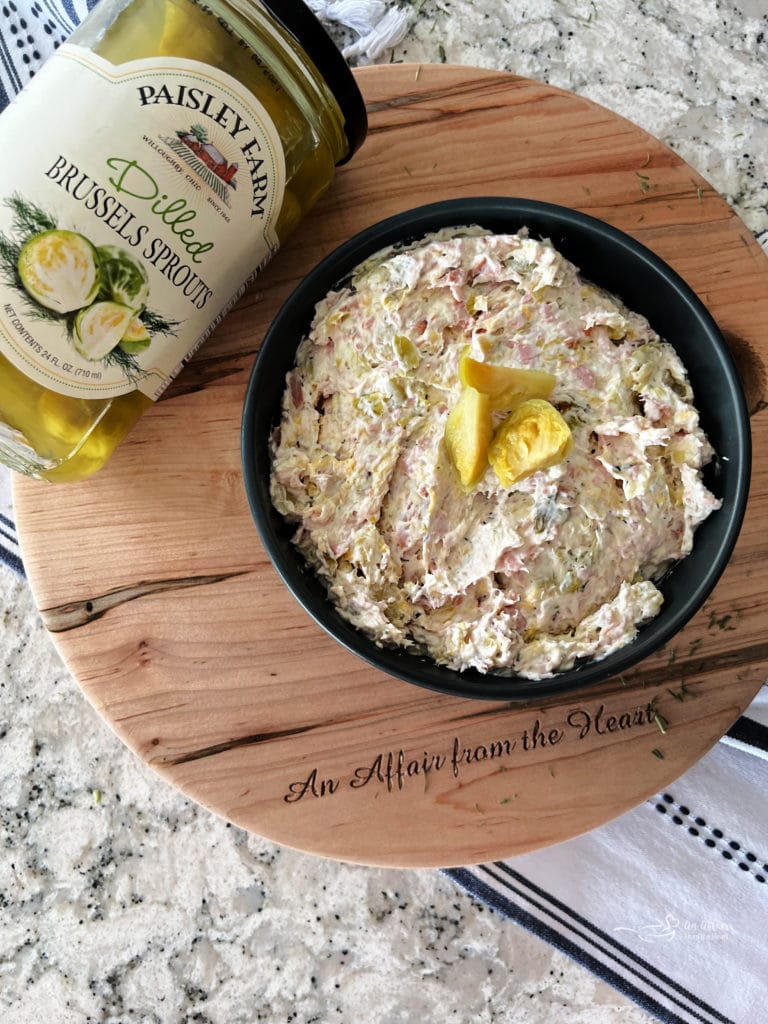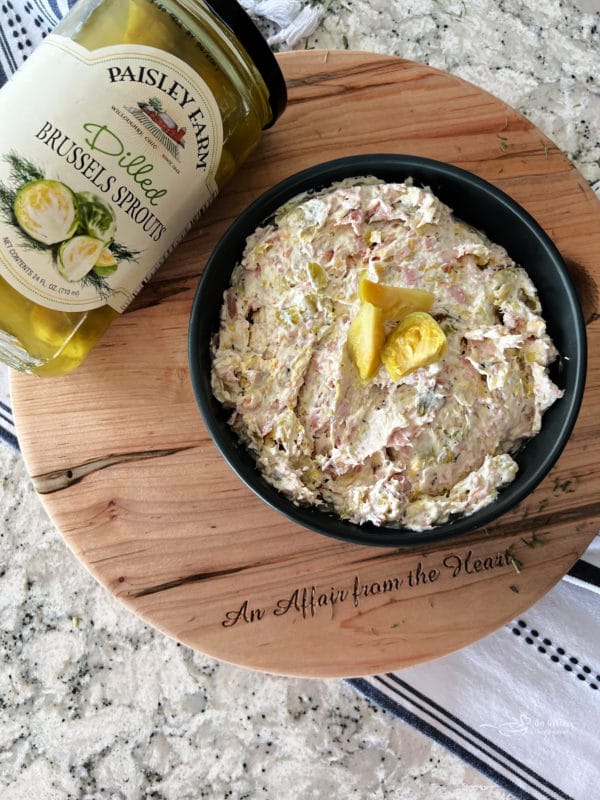 Paisley Farm Foods
Paisley Farm has been putting smiles on faces since 1945. Their recipe for success is very straightforward, they work with the freshest vegetables and their products are always there for you when you need them, right at your fingertips. Farm fresh right to your family's table.
In addition to their Dilled and Hot Brussels Sprouts, be sure to try their Sweet Pickled Beets, Signature Collection of Bean Salads, as well as their Organic Marinated Mushrooms and Sliced Apples!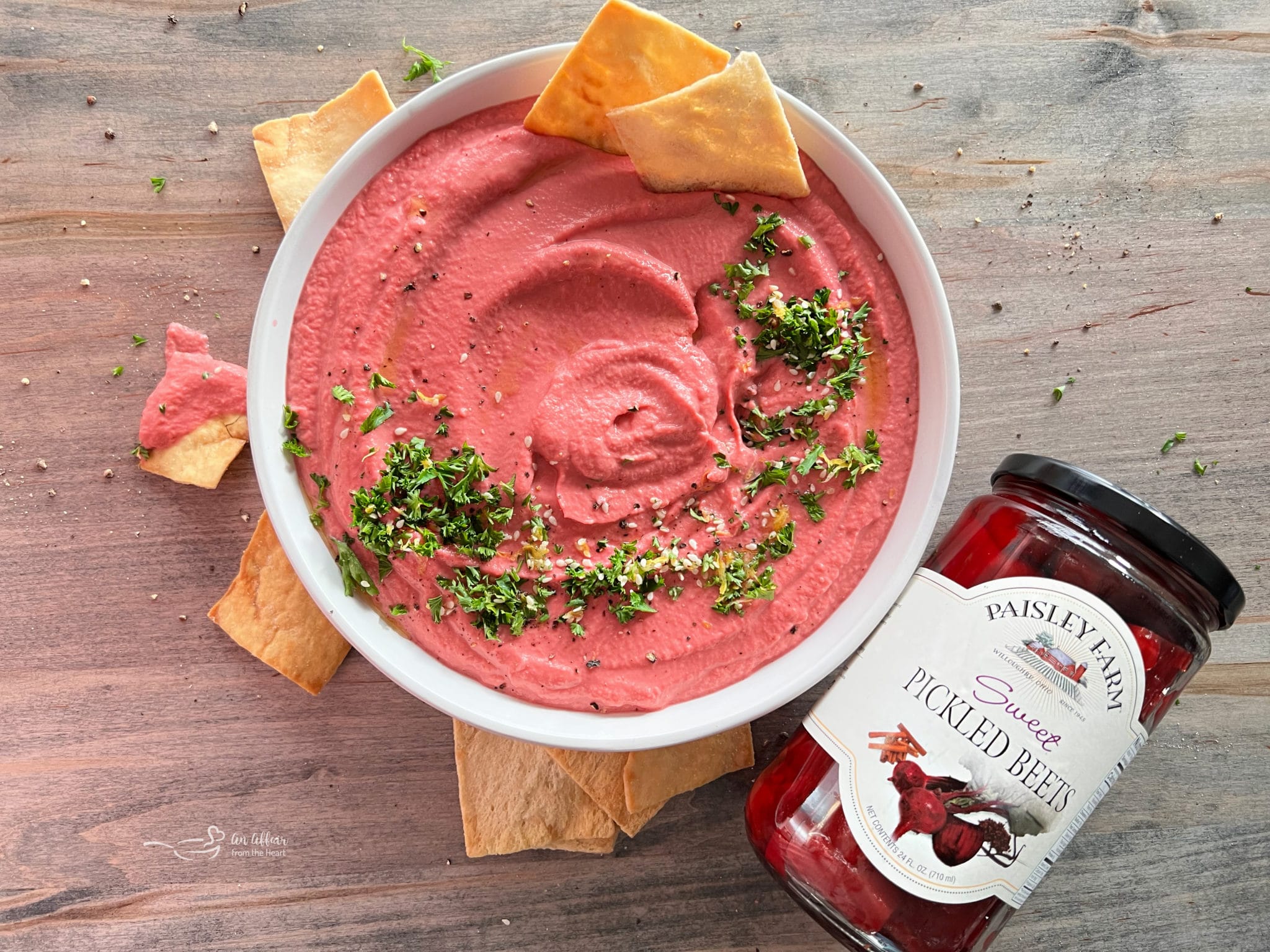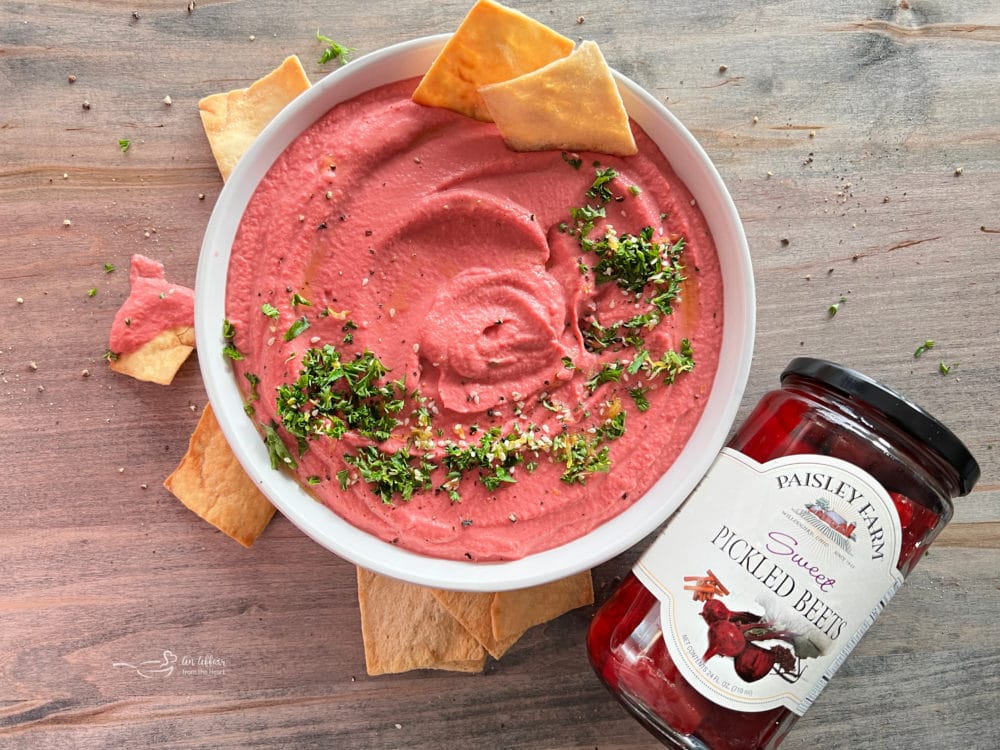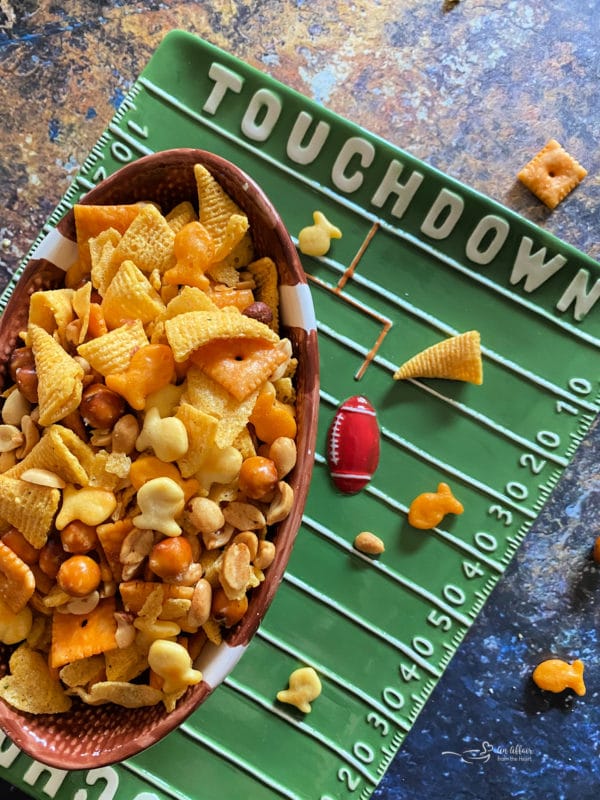 Delicious Food for Game Day
I have a huge amount of Tailgating Recipes on my website. Of course, you don't have to wait for the next tailgate or watch party to enjoy them! Here are some of our favorite Game Day Snacks!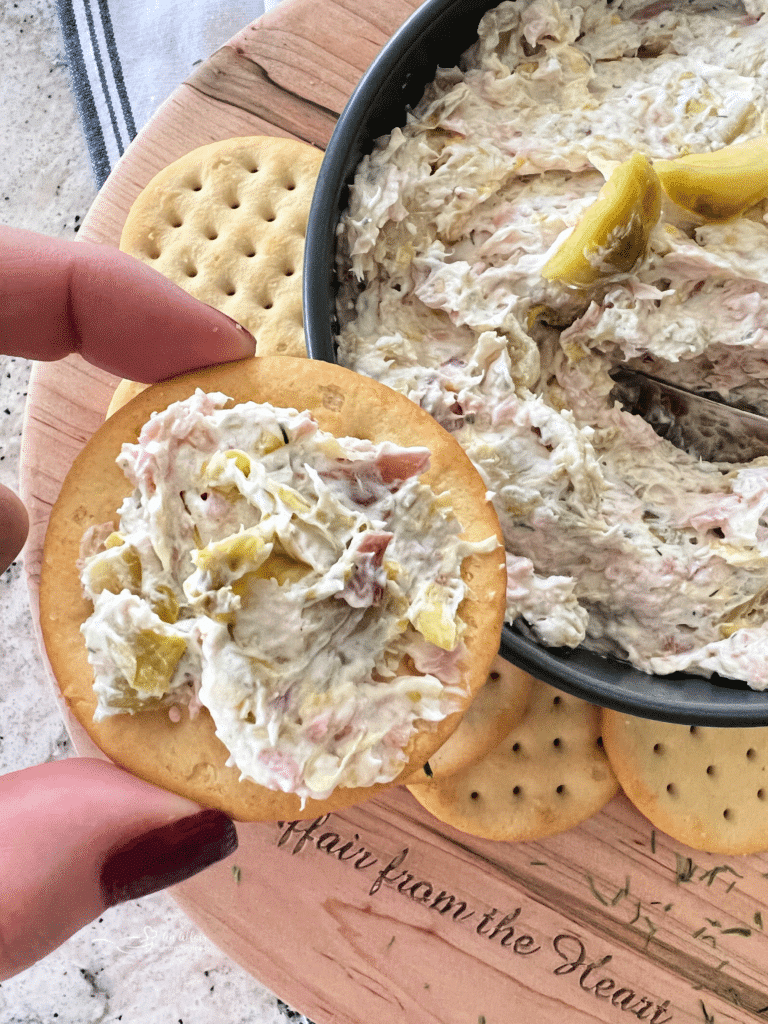 WHERE TO FIND PAISLEY FARM FOODS?
Visit the Paisley Farm Foods website for recipes, products, and store locations. Follow along with Paisley Farm on FaceBook, Instagram, and Pinterest, for delicious recipes year-round.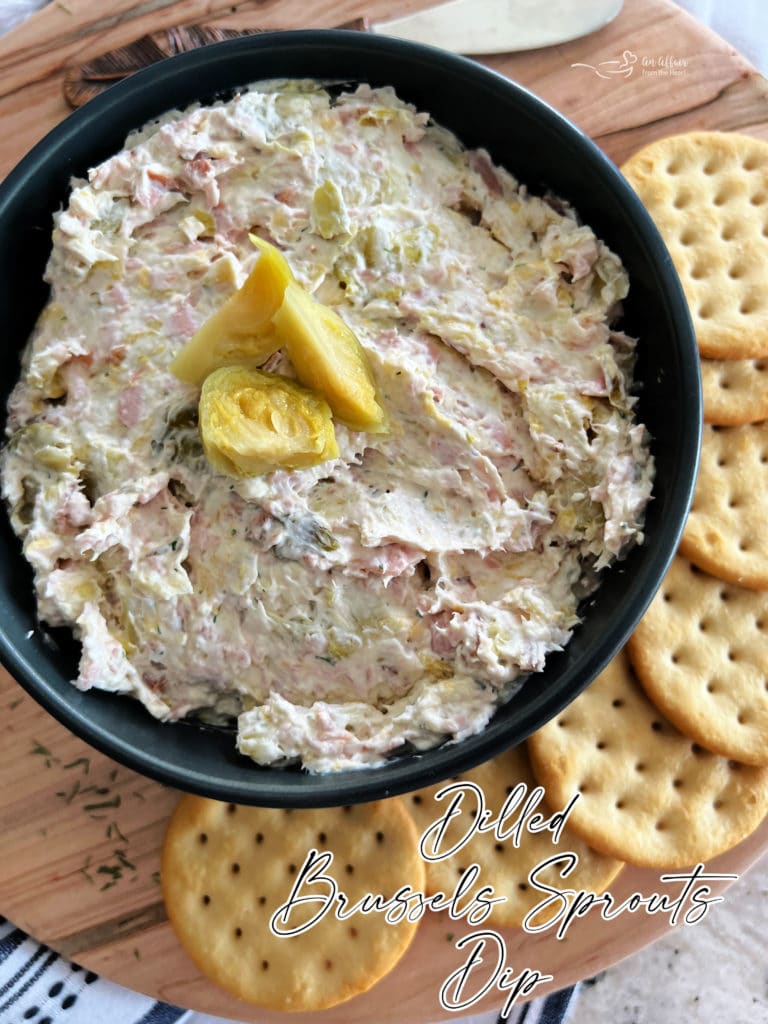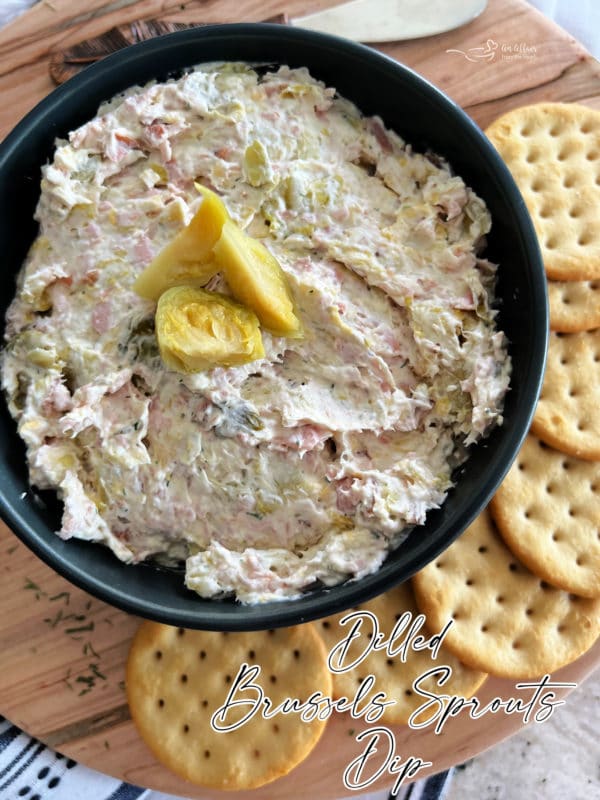 What do you say we make some of this Brussels Sprouts Dip and get to snacking?

Yield: About 2 Cups
Dilled Brussels Sprouts Dip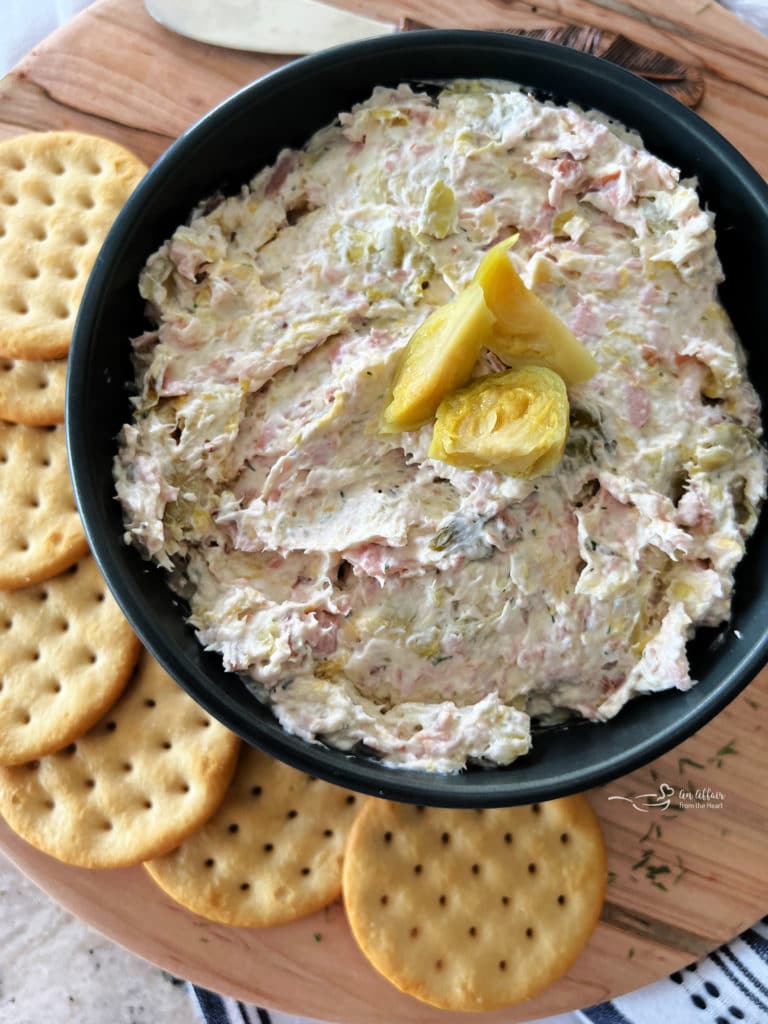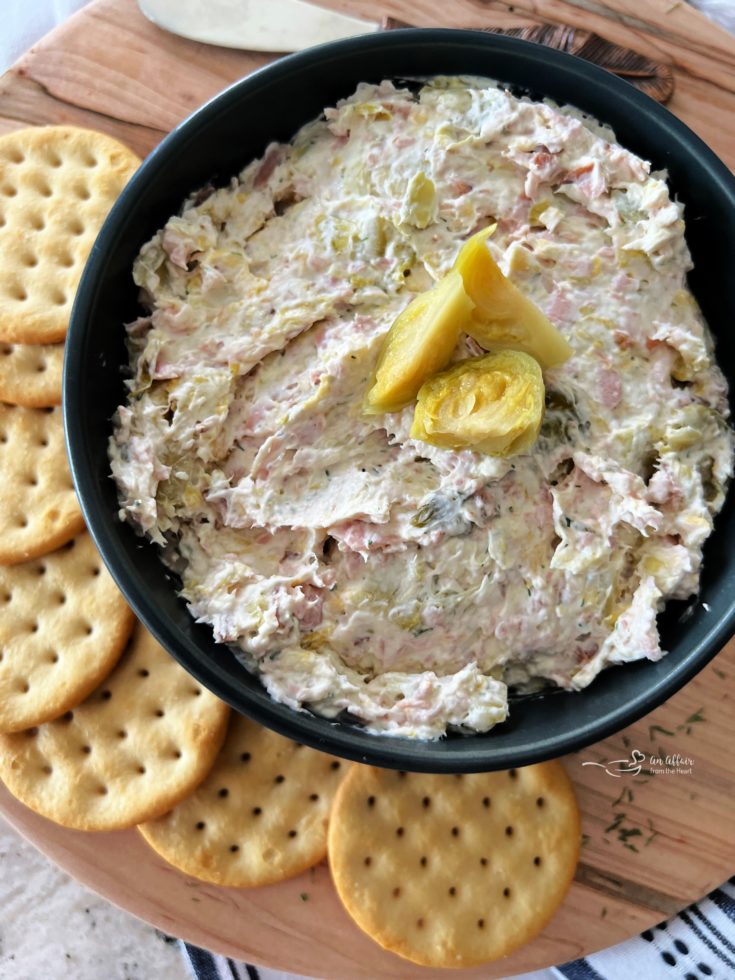 Creamy and flavorful dip made of dilled pickled Brussels sprouts, cream cheese and smoked ham. This simple and quick to make dip recipe is perfect for spreading on crackers, or for dipping your favorite veggies or chips into!
Ingredients
1 (8 ounce) package cream cheese
1 cup (about 1/2 of the jar) Paisley Farm Dilled Brussels Sprouts, 1/8th'd + 1/2 Tablespoon juice
3/4 cup smoked ham, sliced thin and diced
1/4 teaspoon fresh dill (optional)
Instructions
In a mixing bowl with an electric mixer, combine softened cream cheese with fresh dill.
Add in the chopped ham, dilled Brussels sprouts, and juice, mix until combined.
Scoop into a bowl and serve with crackers, chips, veggies.
Store leftovers covered in the fridge for up to 4 days.
Recommended Products
As an Amazon Associate and member of other affiliate programs, I earn from qualifying purchases.
Nutrition Information:
Yield:
6
Serving Size:
1
Amount Per Serving:
Calories:

48
Total Fat:

2g
Saturated Fat:

1g
Trans Fat:

0g
Unsaturated Fat:

1g
Cholesterol:

9mg
Sodium:

173mg
Carbohydrates:

4g
Fiber:

1g
Sugar:

1g
Protein:

4g
Please note that nutrition is not guaranteed accurate.