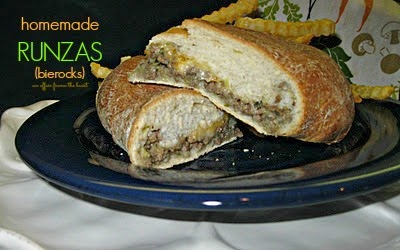 Homemade Runzas!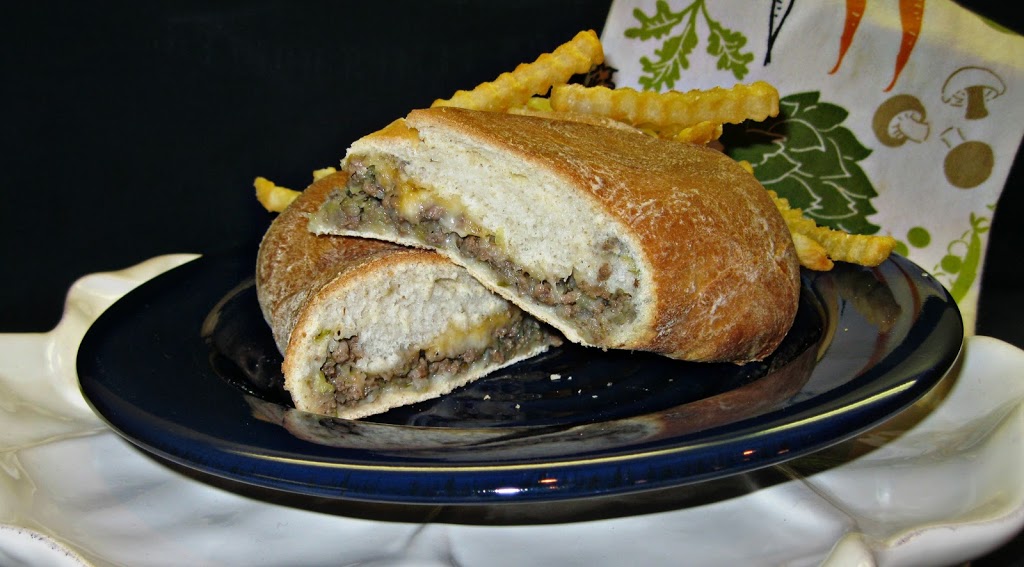 homemade Runzas
I was one of those unfortunate girls that grew up without a sister.
I have, however, been so blessed though, to be surrounded by wonderful girlfriends.
I met my friend, Teresa in middle school. She and I have been close ever since.
She doesn't have a sister, either.
So, for the longest time, we have referred to each other as "sistah." People have been asking us for years if we were, so we figured that we would run with it!
When we were Seniors in High School, Teresa and I both took our first plane trip to San Diego.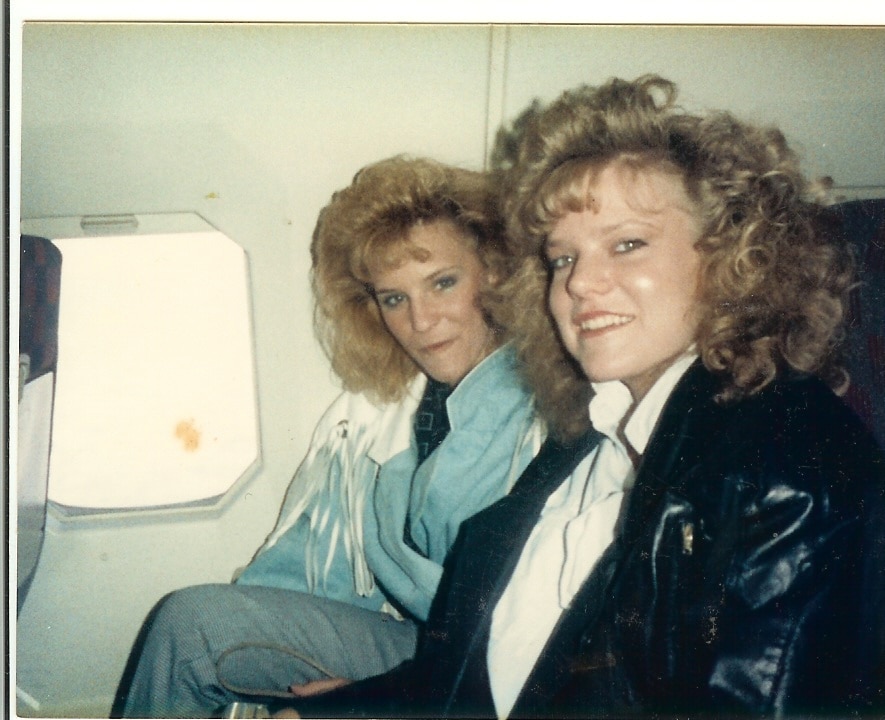 here we are on the plane… check out that 80's hair, baby!
We had such a fantastic time!
She and I couldn't have been more different in High School. She was a cheerleader, and involved in so much. I just "put my time in " at school, and lived for my job and the weekends.
(don't get me wrong, I wasn't a sluff-off… I just wasn't all rah-rah I love High School!)
She and I have spent so many nights having sleepovers and talking into the wee hours about all things important. (boys…duh!)
When I was in high school I worked at Berman's Leather as a sales associate. I LOVED that job!!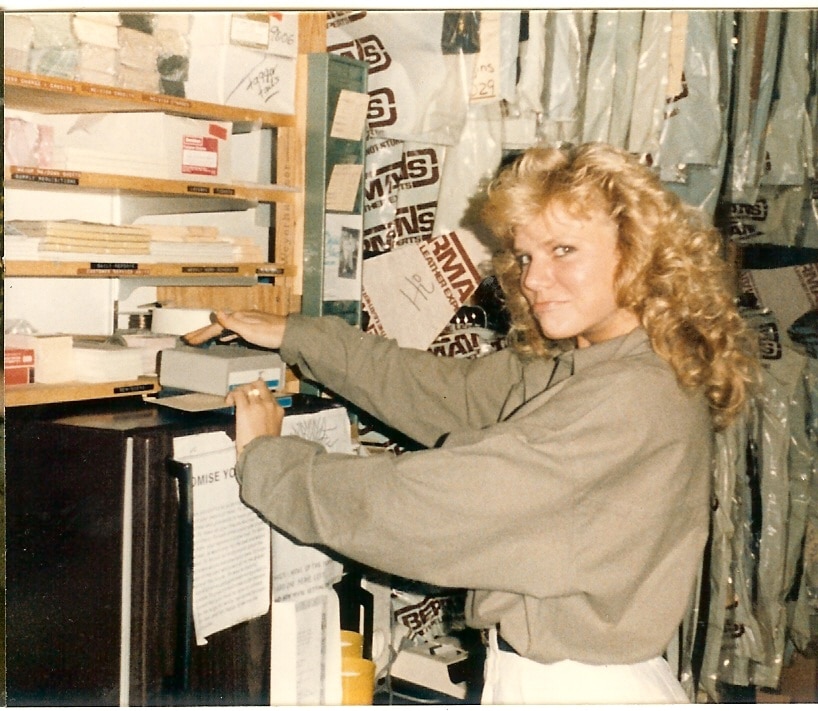 I was so sad the last day that I worked there.
Teresa took a job right down the mall from me at a shoe store, called Backstage.
I think this is where our love of shoes began!!
It was awesome to have her working just down the mall from me. We hung out all of the time!
(did we get into a little trouble? us? no way!)
One of the things T and I loved to do was go to concerts!!
Have I mentioned what a 80's hair band rocker I was??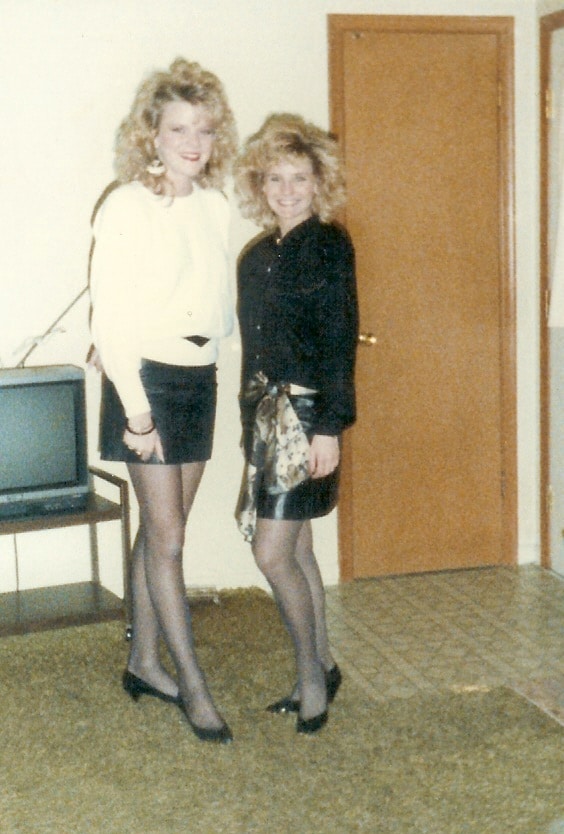 T and I before a concert in the late 80's
Well, we grew up, and I got married and Teresa finished college right about the time I had my first child.
Teresa took a job with Merck Pharmaceuticals.
She was placed in Louisiana! I was devastated!
(sad face)
She has always made it a point to come home to visit me. And no matter how much distance is between us, or how much time passes, we pick up right where we left off.
When we had our second child, we asked Teresa to be her God-Mother. Teresa has always flown home whenever the kids had an important event.
this is T with our oldest daughter, her God-daughter, this year in California
When our twins were born, 6 years later, we asked her to be God-Mother to our youngest son.
Aunt T with our youngest son, her god-son, this past February
She is such a caring and compassionate person, who could be more suited?
A couple of years ago, Teresa married a man named Kris. Good thing she still had that love of concerts, she met him at a Nickelback concert!
Kris works for Nickelback as a guitar tech. They fell instantly in love.
Kris is actually from Canada, and when they were trying to decide where to make their home in the US, they settled upon San Diego. Teresa took a transfer and they moved.
(San Diego..is there a pattern here?)
We try to get out to visit them at least once a year, and she travels here to visit her Mom, too.
It is always such a huge treat when we get together!!
T and I on our trip to San Diego last winter — Chinese restaurant, can you tell?? 🙂
So, now that I have babbled on, you may wonder why I am talking about her on a post for Runza sandwiches?
Well, if you have been to Nebraska, you probably have heard of Runza. It's a local food chain here, and this sandwich is their specialty.
Teresa used to stop there right when she got off of the plane!
Tommy Lee, the drummer of Motley Crue, spent some time in Nebraska a few years ago when he did a reality show called Tommy Lee goes to College.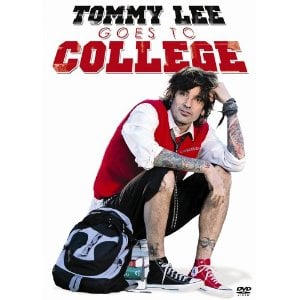 He attended the University of Nebraska and even played in the drumline at the Husker games!
And…he got addicted to Runzas.
It's one of the featured foods at our football games! (they make a great hand warmer, too!)
Before their concert here last summer, he tweeted "Just had my Runza…now I am ready to rock!"
Well, after Teresa married Kris, she became a vegetarian. I am not really sure how it happened, but that Runza eating, Omaha Steak loving girl eats tofu!
So even as she is planning her tofurkey Thanksgiving, I still think of her and her love for Runzas back in the day. My kids LOVE them, so I thought I would try to make them from scratch!
homemade Runzas
We served ours with crinkle cut fries, because that's how Runza does it!
Would you like to learn more about Runza?
Click
HERE
for the history of Runza.
I did find a vegetarian version of these while looking at recipes, made with beans. Maybe she will try them?
My new category of meatless items was put on my blog with Teresa in mind.
Even though she doesn't eat them anymore, they will always remind me of her!
Happy Birthday, to my sistah!!
watching a Husker game in San Diego last fall
Yield: 12
Homemade Runzas (bierocks)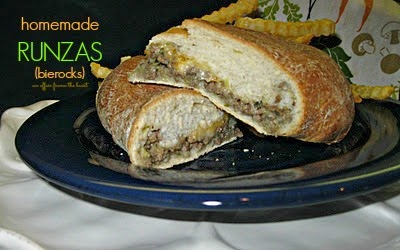 Runzas are filled with ground beef sauteed with cabbage and onion
Cook Time
1 hour
5 minutes
Total Time
3 hours
10 minutes
Ingredients
2 pounds of ground beef
1 head of cabbage
2 onion
3 loaves of Rhodes frozen white bread dough
vegetable oil
salt and pepper
mozzarella cheese optional
Instructions
Take your bread loaves out to defrost.
When they are workable, cute each loaf into 1/4s and roll into balls to rise. (about 2 hours)
In a food processor, shred your onion and your cabbage up very fine. Place in separate bowls.
Brown your ground beef with onion and salt and pepper, chopping beef up very fine.
Drain beef of excess fat.
After beef is cooked, add cabbage to it, cover and wilt cabbage down. (about 10-15 minutes)
Pound balls of dough down and roll out flat. Place a couple of scoopfuls of beef mixture into the center of the bread. (add cheese to top if you desire)
Fold sides in, then the seams up and over and place seam side up on a cookie sheet.
I got 6 to a cookie sheet.
Rub tops with vegetable oil.
I let mine continue to rise for about an hour. They will look REALLY puffy, but that's okay!
Bake in a preheated, 350 degree oven for 45 minutes, a little longer if they aren't completely browned.
Nutrition Information:
Yield:
12
Serving Size:
1
Amount Per Serving:
Calories:

347
Total Fat:

20g
Saturated Fat:

7g
Trans Fat:

1g
Unsaturated Fat:

10g
Cholesterol:

69mg
Sodium:

210mg
Carbohydrates:

19g
Fiber:

3g
Sugar:

4g
Protein:

23g
Nutrition isn't always accurate.

If you make this recipe, I'd love to know! Snap a picture, share the photo on social media with the hashtag #AnAffairFromTheHeart – I'd love to see what you made! – Michaela