Copy Cat McDonald's Tartar Sauce & Fish Sandwich
As an Amazon Associate and member of other affiliate programs, I earn from qualifying purchases.
Love the fish sandwiches at McDonald's? Us, too! Those soft buns, piping hot fish filet, melty cheese and the best tartar sauce ever! Now you can skip the drive-thru and make a Copy Cat McDonald's Fish Sandwich and Tartar Sauce at home!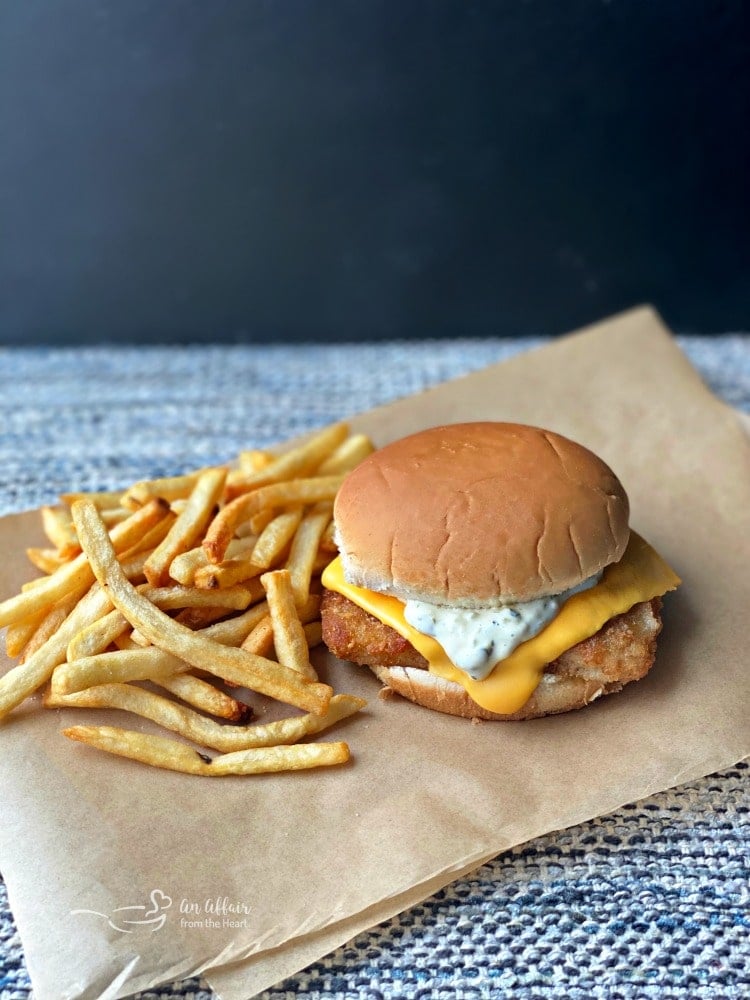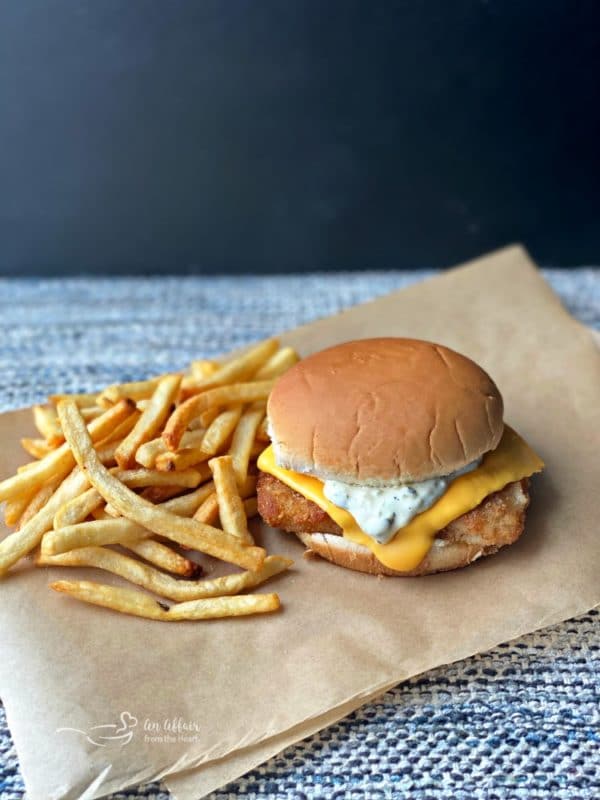 We try to not eat a lot of fast food. Face it though … sometimes you get a craving. When Lent rolls around, we always have to get at least one McDonald's Filet '0 Fish Sandwich! It's my hubby and youngest daughter's FAVORITE thing on the menu.
Let's face it … a lot of what's to love is the SAUCE! Nothing beats a good tartar sauce.
A while back my mom told me she had been using a copy cat recipe for McDonald's tartar sauce for years.
Excuse me, Mother?? How am I just hearing about this NOW?!
I promptly had her text it to me, and I set out to mimic their whole sandwich.
SOME OF THE ITEMS BELOW CONTAIN AFFILIATE LINKS; I AM A PARTICIPANT IN THE AMAZON SERVICES LLC ASSOCIATES PROGRAM, AN AFFILIATE ADVERTISING PROGRAM DESIGNED TO PROVIDE A MEANS FOR US TO EARN FEES BY LINKING TO AMAZON.COM AND AFFILIATED SITES. I AM ALSO AN AFFILIATE FOR OTHER BRANDS. HOWEVER, I ONLY PROMOTE THINGS THAT I LOVE AND THINK YOU WILL LOVE, TOO. FOR MY ENTIRE DISCLOSURE POLICY PLEASE CLICK HERE.
What Makes up a McDonald's Filet 'O Fish Sandwich?
So, you know that for me, it's the tartar sauce all the way! We have the recipe for that, but what about the rest?
If you ask my daughter what she likes most, she will tell you the bun. So, I did some research to find out how it's always so soft. I read that they steam them. Brilliant!
I steam tortillas all of the time, that would be easy. So, I had the bun, I had the sauce, the cheese is basic American slices. Now the fish.
Many people claimed to use Mrs. Paul's fish fillets. No offense to them, but I was raised on Van de Kamp's. Growing up Catholic, we ate it plenty over the years.
I decided to take a look and see what they had that would be a good fit for the bun. They had one that was square in shape, they even call them "Breaded Fish for Sandwiches."

Steam Your Buns
Steaming the bun was easy. I simply placed them in a plastic bag, with a damp paper towel laid over the top, and microwaved them for about 30 seconds. Perfectly steamed.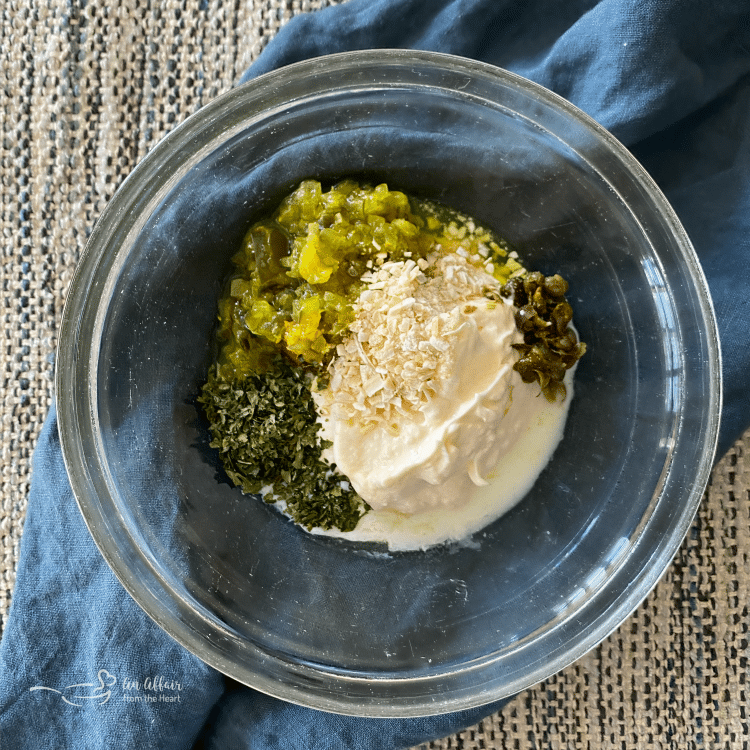 What Is Tartar Sauce?
Tartar sauce is a mayo-based sauce that primarily gets its flavor from chopped up capers, lemons, and chopped gherkins. The name comes from the fact that the taste is tart.
My Mother's borrowed tartar sauce recipe really tastes like the McDonald's tartar sauce, and it doesn't use the sweet gherkins. It actually calls for dill pickle relish.
To this day, when someone says "tartar sauce" I pretty much always think of that style tartar on a filet of fish sandwich.
The power of marketing should never be underestimated!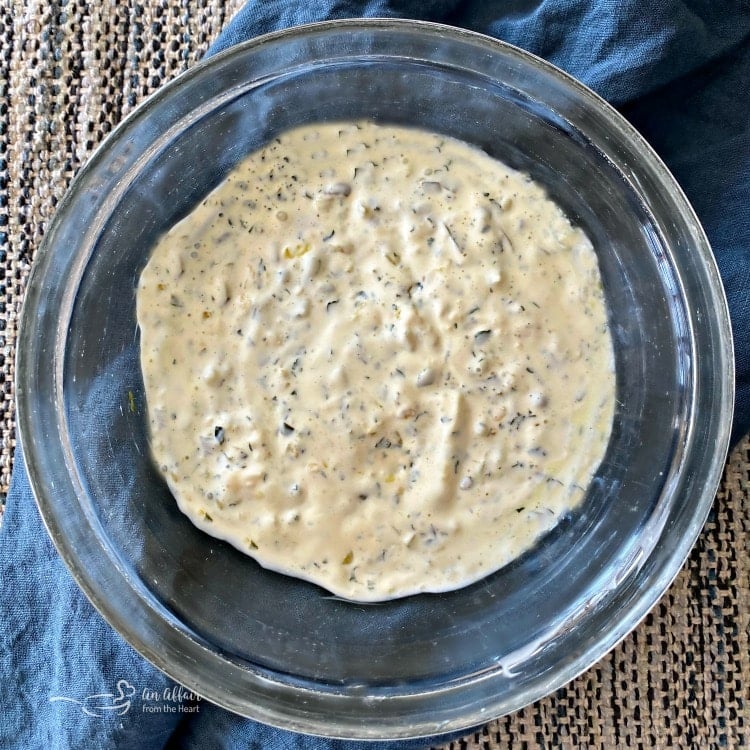 What are capers anyway?
We all know a pickle is a pickle still even if you call it a gherkin. However, some people might not be familiar with capers, and this tartar sauce recipe calls for minced capers.
Capers are the flower buds of the Finders Rosebush. (Some call it a caper bush but I think Finders Rose has a lot more elegance to it… and capers are served with lots of elegant foods, like lox for example).
A caper berry, more specifically a Finders Rosebud, is salted and pickled to create a wonderful little tangy treat.
The small ones sort of resemble green peppercorns. However, there are also larger ones that look more like an olive. You can use either because they both have a similar taste.

Cheese On Filet Of Fish?
Ordinarily, fish and cheese are not really a match made in food heaven. Somehow, putting cheese on a filet o fish sandwich beats the odds and wins the tasty lottery.
I know, I know, anytime I post a recipe and use American cheese slices, I catch heck for it.
It might not be the best cheese ever, and you might avoid it any other day of the week, but let a guilty pleasure be just that. Enjoy the fact that you are making your own filet of fish sandwich at home, and not using the car to go get one.
Lowering the carbon footprint is a good thing.
Wondering What "American Cheese" Actually Is?
You might be wondering what American cheese actually means. In reality, it is just a generic label for a style of cheese. Just like "Swiss" cheese refers to a variety of cheeses that have a specific name and style of processing.
In most cases, American cheese refers to a mild cheddar or Colby style cheese. So if you want to avoid using individually wrapped slices of processed American cheese then those are the ones to look out for, but it won't truly be a copy cat of the McDonald's Filet 'o Fish Sandwich.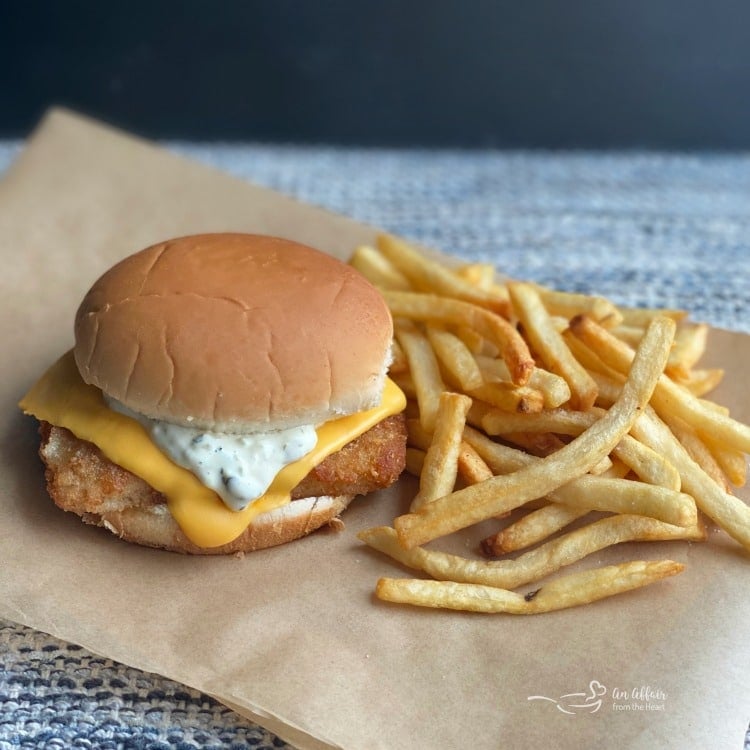 So, the fish was baked, topped with the cheese when it was piping hot, slathered with some tartar sauce and the steamed bun was placed on top. Of course, french fries were in order.
Dinner was made.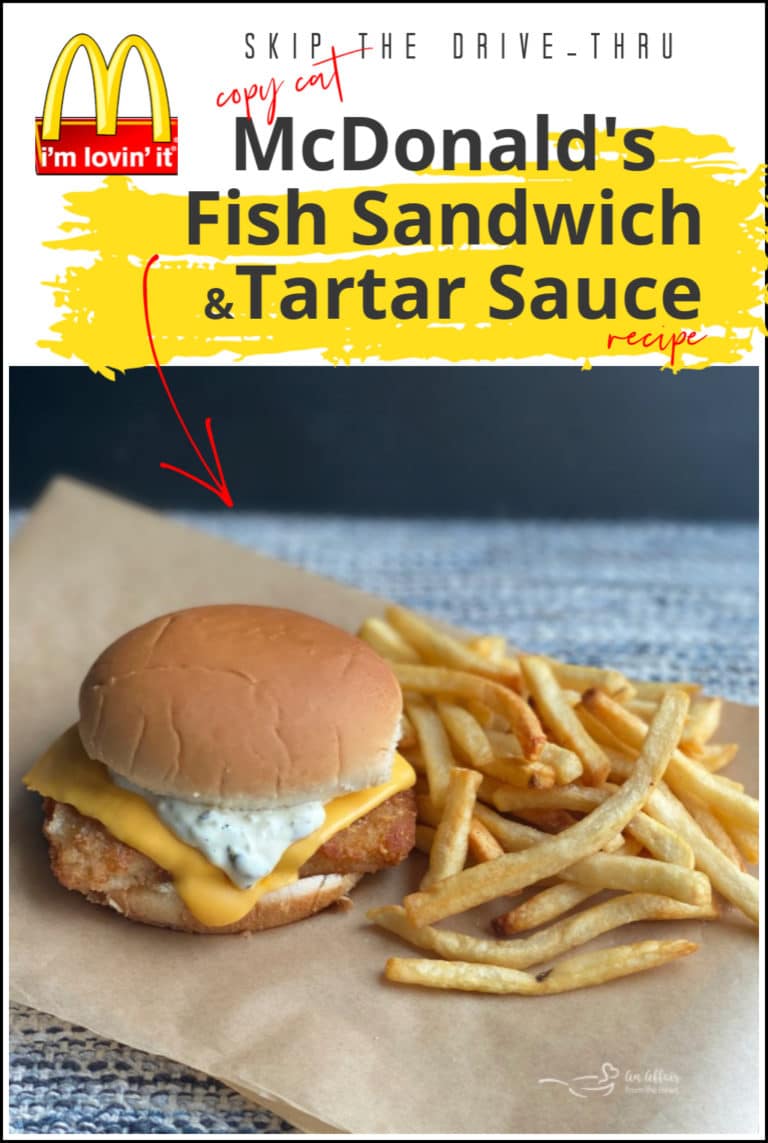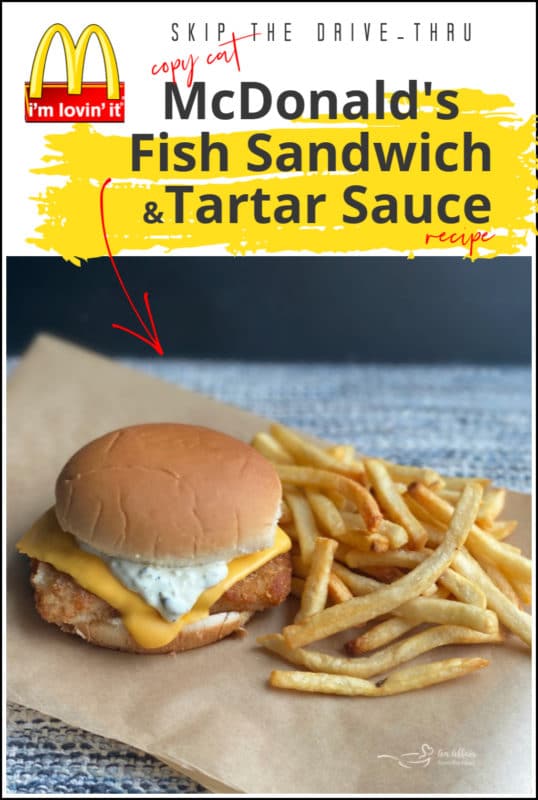 Are you "Lovin' it?" Pin it!
Don't forget where you found this great copy cat recipe! Pin it to your favorite Pinterest board before you go!

Do you have any other restaurant copy cat recipes?
Well, you found the McDonald's Fish Sandwich here, and the tartar sauce recipe, but maybe you are wondering if I have any other restaurant copy cat recipes? I most certainly DO! I will share some of my fast food copy cat favorites with you today, and you can check out all of my restaurant copy cat recipes here.
In addition to these fast food favorites, I have recipes from places like Olive Garden, Red Lobster, Texas Roadhouse, P.F. Changs, Starbucks, Cracker Barrel and more!
Fast Food Restaurant Copy Cat Recipe Favorites: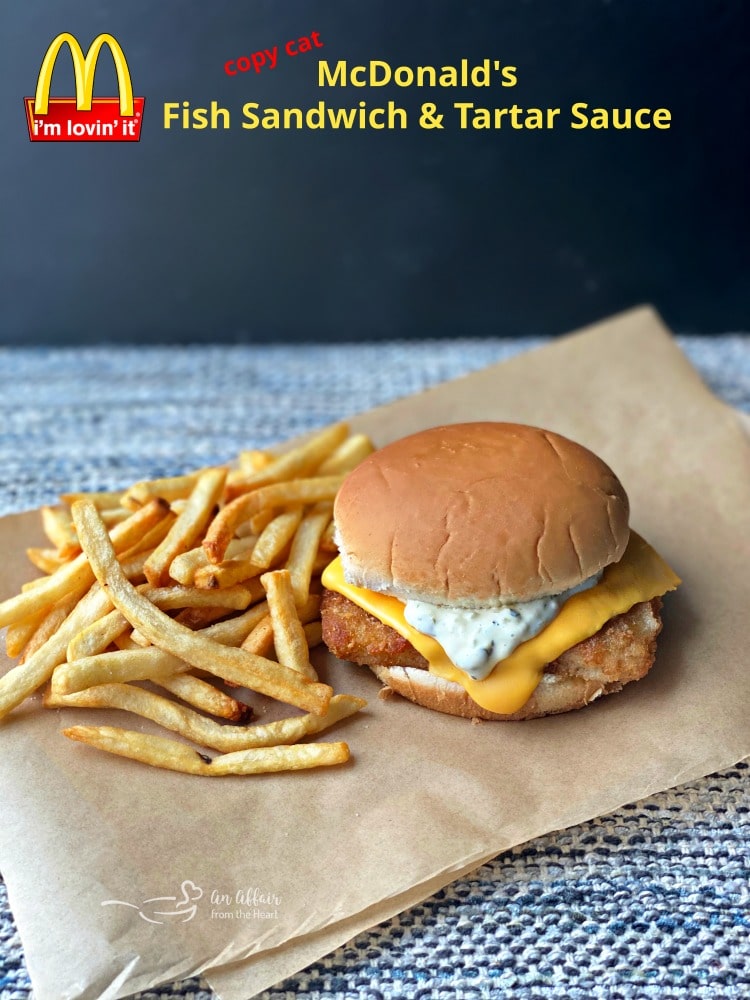 I say we stop talking about it and get to the recipe for the McDonald's Filet 'o Fish Sandwich and Tartar Sauce!

Yield: 1 cup tartar sauce/8 sandwiches
Copy Cat McDonald's Tartar Sauce Recipe & Fish Sandwich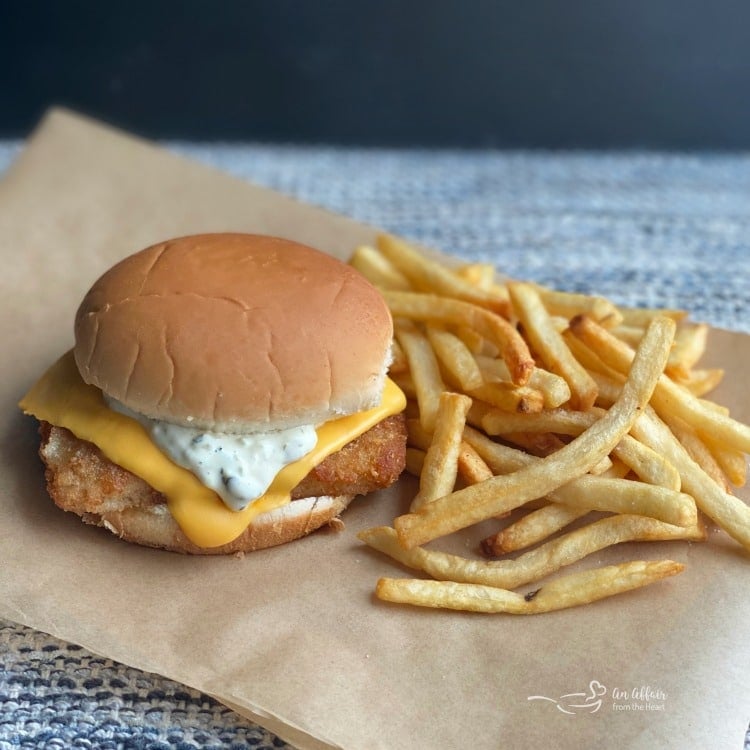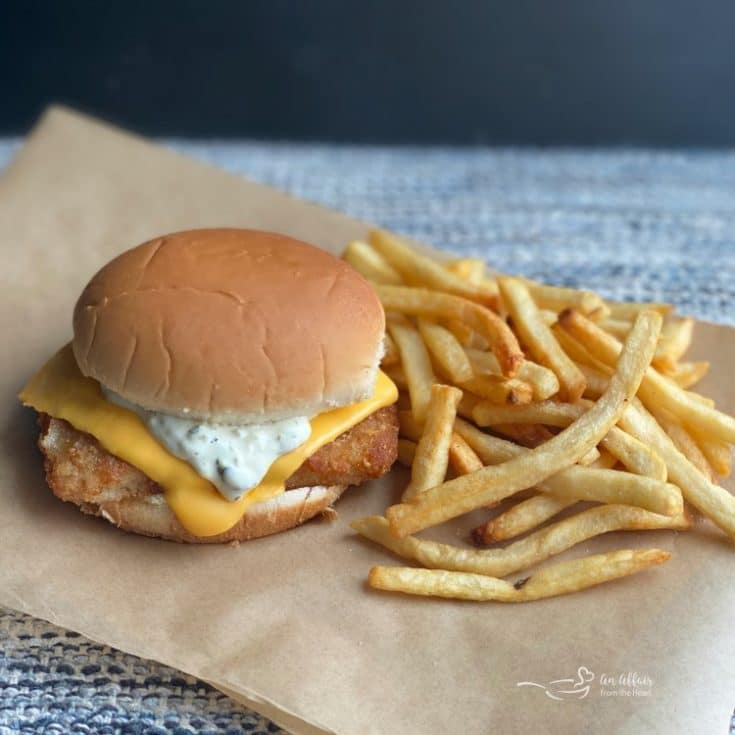 Love the fish sandwiches at McDonald's? Us, too! Those soft buns, piping hot fish filet, melty cheese and the best tartar sauce ever! Now you can skip the drive-thru and make them at home!
Total Time
1 hour
25 minutes
Ingredients
McDonald's Tartar Sauce Recipe
1/4 cup Vlasic Dill Pickle Relish
12 capers, minced
2 teaspoons dried minced onion
2 teaspoons milk
1 teaspoon parsley flakes
1/2 teaspoon lemon juice
1/8 teaspoon granulated sugar
1/2 cup Mayonnaise
For the Filet 'O Fish Sandwich
8 White hamburger style buns
8 Van de Kamp Breaded Fish for Sandwiches
8 slices American cheese
Instructions
Tartar Sauce: At least one hour before you prepare the fish, make the tartar sauce by combining all of the ingredients in a container with a lid. Refrigerate for at least one hour.
To assemble the sandwiches: Bake fish fillets according to the box. Top with a slice of American cheese while hot. Steam buns by placing them in a plastic bag with a damp paper towel. Microwave for 30 seconds to steam. Place fish, topped with cheese on bun, add tartar sauce. Enjoy!
Notes
There is plenty of sauce to make 8 sandwiches.
The recipe is easily cut in half.
Store leftover tartar sauce in the refrigerator for up to one week in an airtight container.
Recommended Products
As an Amazon Associate and member of other affiliate programs, I earn from qualifying purchases.
Nutrition Information:
Yield:
8
Serving Size:
1
Amount Per Serving:
Calories:

761
Total Fat:

44g
Saturated Fat:

15g
Trans Fat:

0g
Unsaturated Fat:

24g
Cholesterol:

151mg
Sodium:

1599mg
Carbohydrates:

50g
Fiber:

1g
Sugar:

2g
Protein:

42g
Nutrition isn't guaranteed accurate.
This recipe was originally posted on January 20, 2016. It was updated on April 3, 2020, to upgrade the reader experience.