Skip the drive up and make these famous Copy Cat Sonic Cherry Limeade drinks right at home. In a matter of minutes you'll be sipping on summertime perfection, anytime!
A trip to Sonic is always like taking a trip back in time.  I especially love it when the "car hops" have roller skates on.  Not that I am dating myself THAT much.  More like my experience with car hops is from many years of faithfully watching Happy Days.  Every Tuesday night, like clockwork the Cunninghams and the Fonz came into our living room. Tuesday night was always the best night for TV growing up.  It's hard not to miss those days sometimes.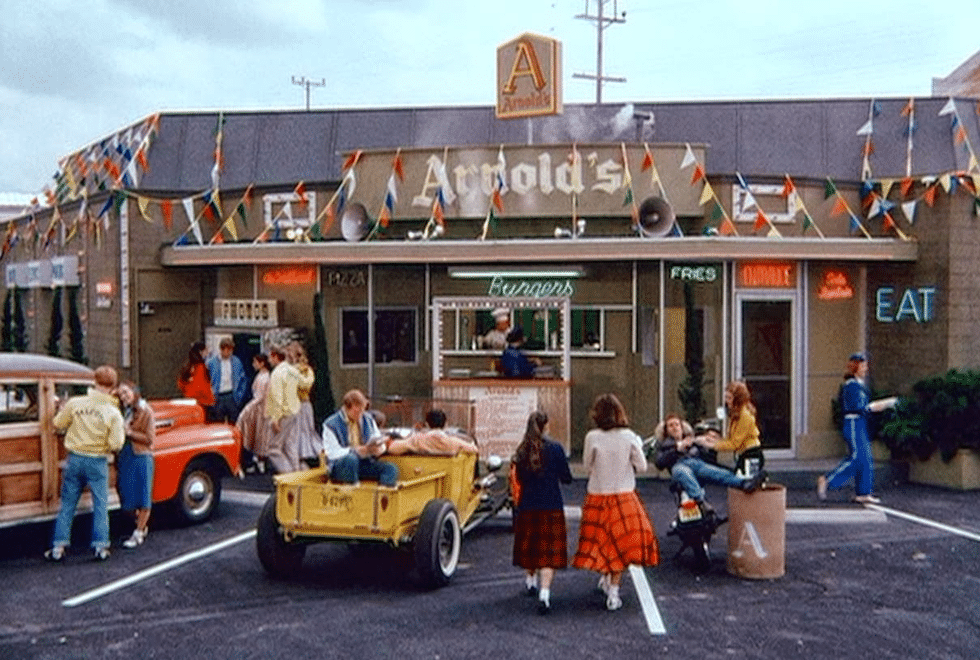 Now we have a thousand channels and most of it's crap.
A couple of summers ago, my youngest daughter and I were out running errands on a Saturday afternoon. She asked if we could stop at Sonic, up until that point I had always ordered an orange cream slush.  That day I decided to try something different and I ordered a Cherry Limeade.  I got toward the bottom and I shook it.  I asked her, "What's in the bottom?" My daughter laughed and said "a lime" — my response made her laugh, "Wait .. there's a real lime in there?"  "yes, mom .. a real lime …" mind blowing.  HA! We still laugh about that.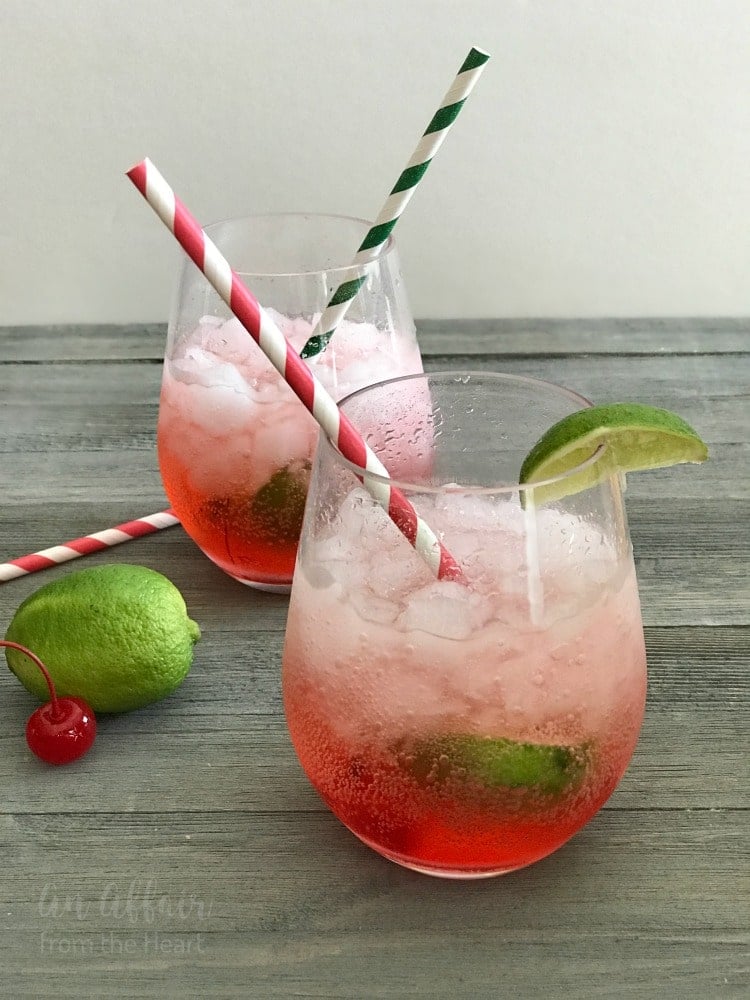 I had no idea that they were so easy to make at home!  I think these will make perfect poolside sippers this summer – — let's skip the drive thru!
I have loads of copy cat recipes on my website.    A couple that are along the same lines as this one are my Copy Cat Wendy's Frosty and my Copy Cat Baskin Robbins Daiquiri Ice.
You might also enjoy a Copy Cat Starbucks Very Berry Hibiscus Refresher made by Lisa's Dinnertime Dish or this Copycat Chick-Fil-A Frosted Lemonade from Mildly Meandering.
But for now … Let's see if we can will summertime to make a little faster appearance and scare away this dreaded grey winter with this Copy Cat Sonic Cherry Limeade!
Cheers to lazy summertime sipping! 

Copy Cat - Sonic Cherry Limeade
Author:
An Affair from the Heart - anaffairfromtheheart.com
Recipe type:
drink / copy cat / non-alcoholic
Ingredients
2 glasses full of crushed ice (about 12 ounces in size)
1 small lime cut in half
4 maraschino cherries, divided
6 Tablespoons Maraschino cherry juice, divided
1 can of lemon lime soda
2 lime wedges for garnishing, if desired
Instructions
Squeeze half of lime into the bottom of each glass. Drop two cherries in.
Fill glasses with crushed ice.
Pour Tablespoons cherry juice over ice.
Top with lemon lime soda. Give it a swirl with a straw and garnish with a lime wedge.
Serve immediately.

If you make this recipe, I'd love to know! Snap a picture, share the photo on social media with the hashtag #AnAffairFromTheHeart – I'd love to see what you made! – Michaela