When I posted the photo of my
a girlfriend of mine that has twins in college emailed me and asked if I would like to make one for her
son for Valentine's Day….
Well, OF COURSE!!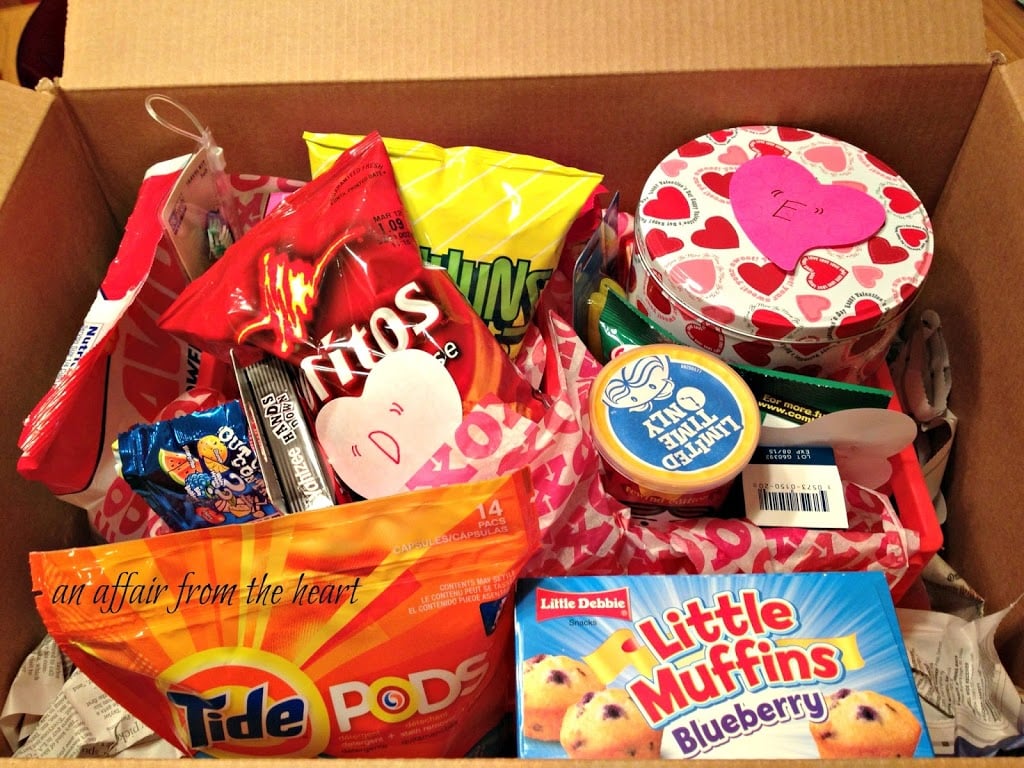 all boxed up
I wanted to make it look cute, so I thought and thought about what to do for a
BOY for VALENTINE'S DAY?
I decided that spelling out HAPPY VALENTINE'S DAY TROY and getting items that complimented the letters of each word that a college kid would enjoy?
done.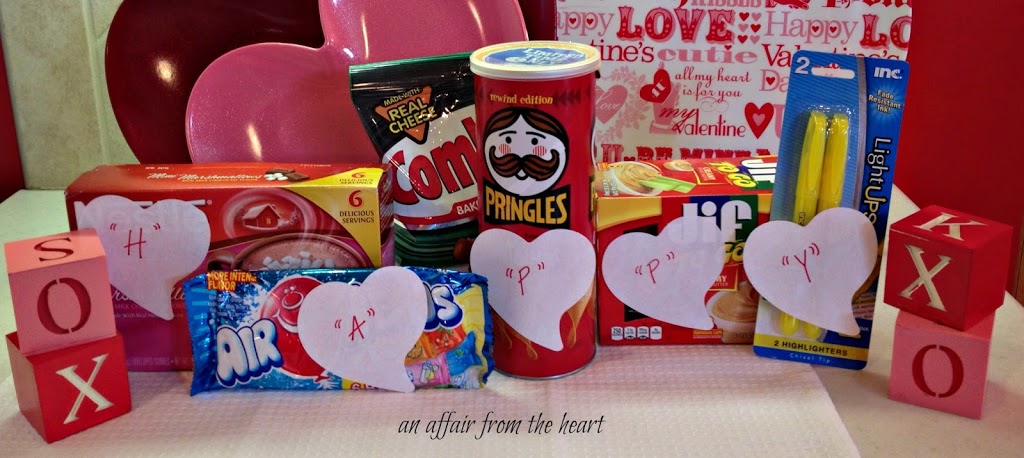 "HAPPY"
H- hot cocoa, A-airheads, P- pizza combos and pringles, P- peanut butter, Y- yellow highlighters
"VALENTINES"
V- veggie soup
A- animal crackers
L- laundry money (2 rolls of quarters)
E- 5 hour energy
N- nacho cheese
T- toothbrush and toothpaste
I- iTunes giftcard
N- salted nutroll
E- Eileen's Cookies (popular Omaha cookie, frosted valentine cookies in a heart tin)
S- sunflower seeds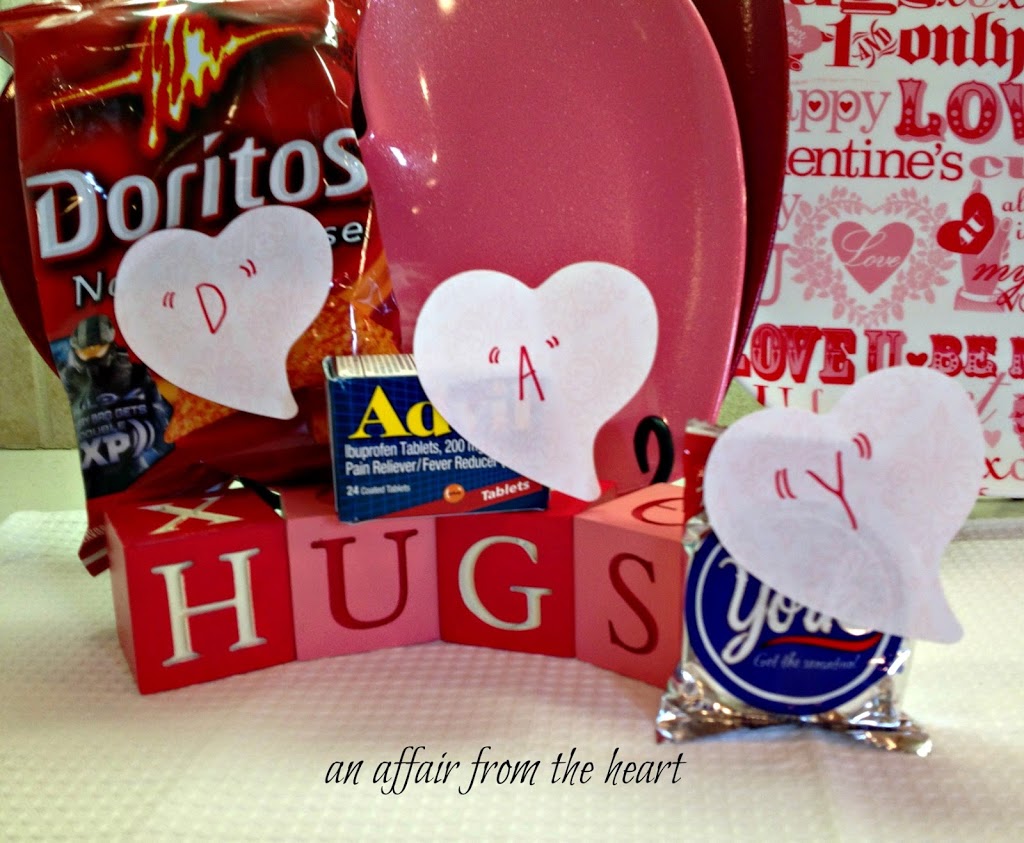 "DAY"
D- doritos, A- advil, Y- york peppermint patty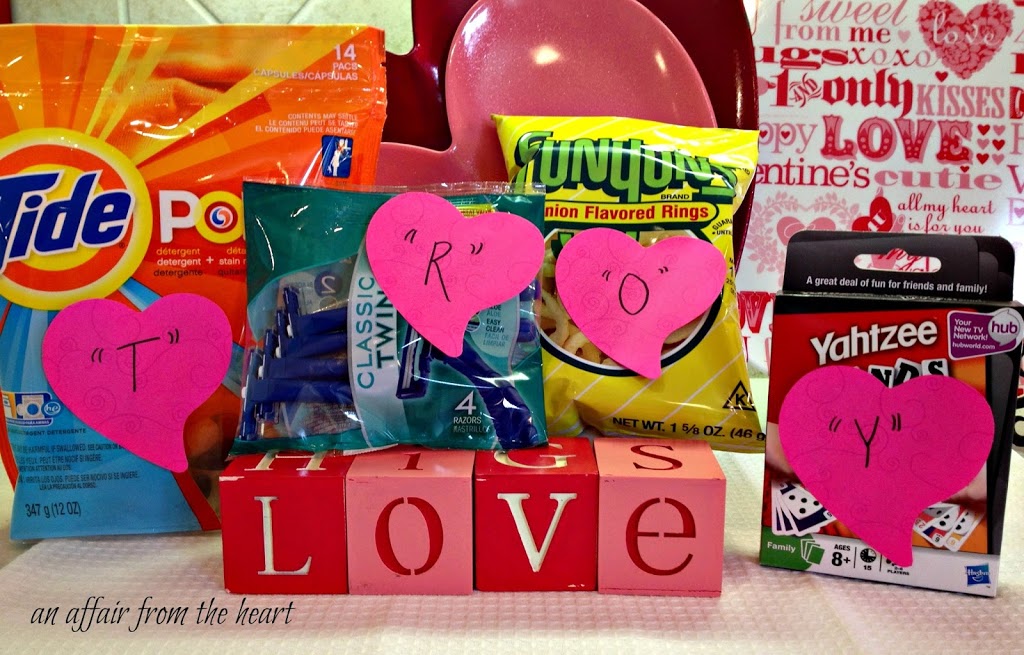 "TROY"
T- tide pods, R- razors, O- onions (funyuns) Y- yahtzee cards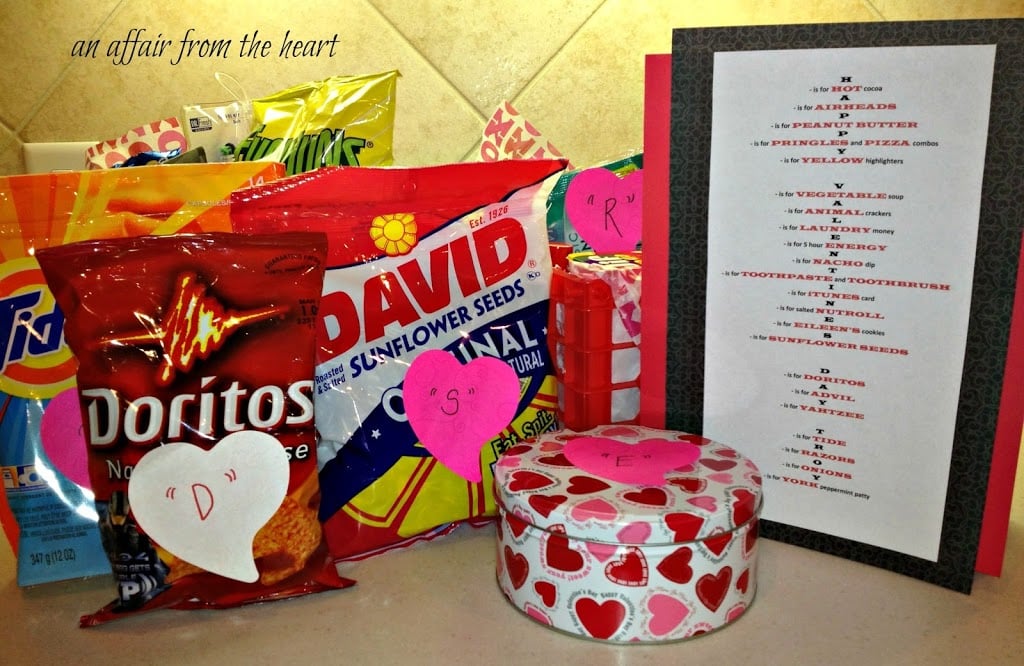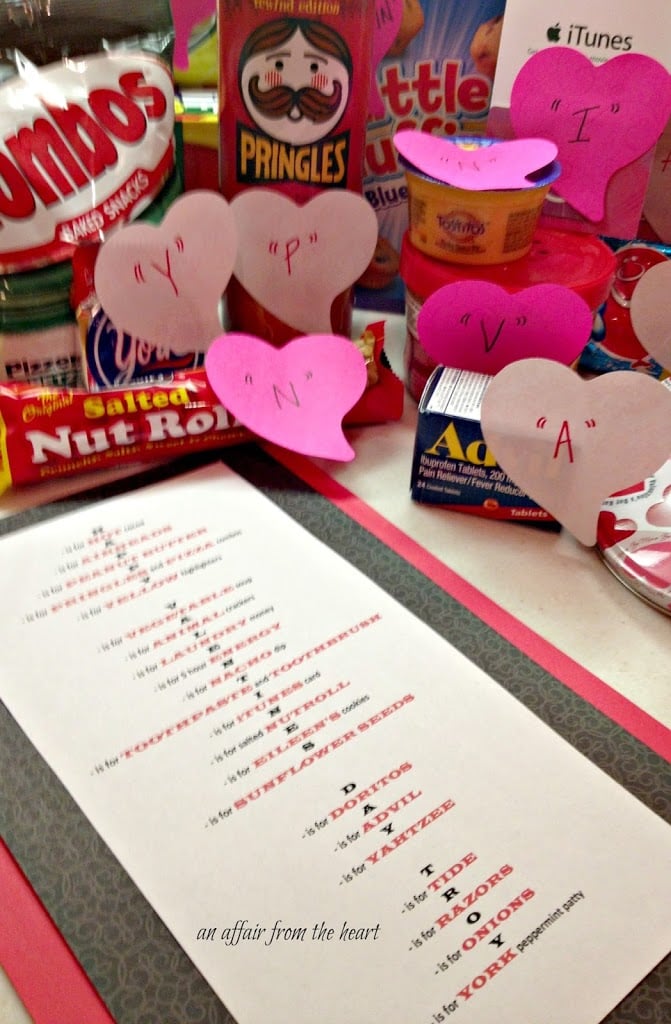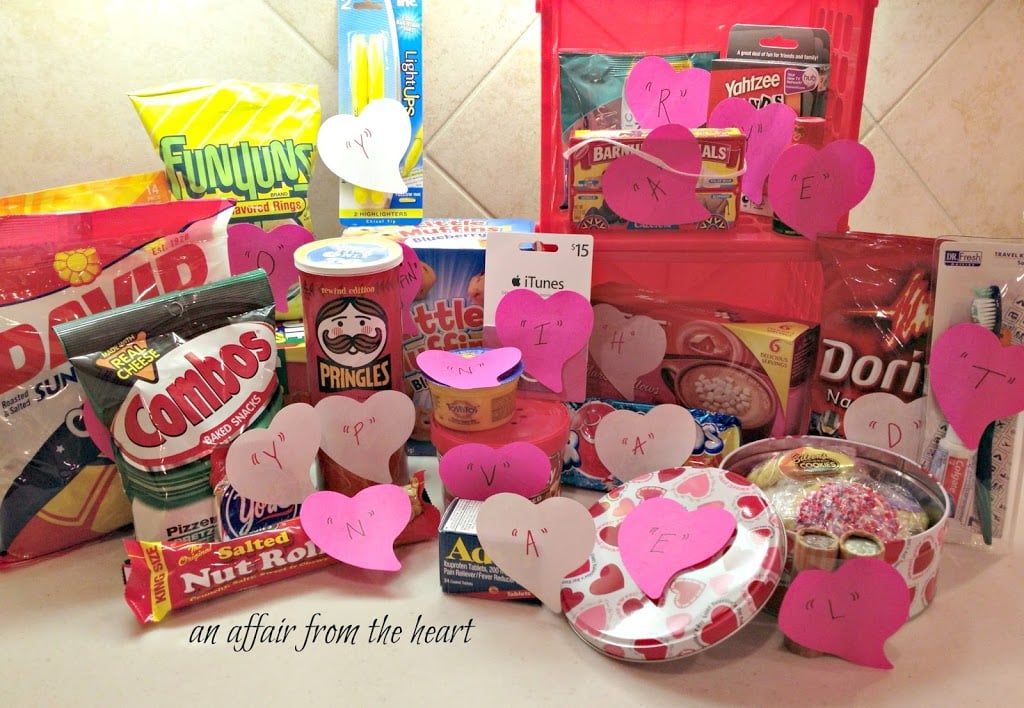 the whole haul
a couple of red plastic stackable "crates" held it all inside the box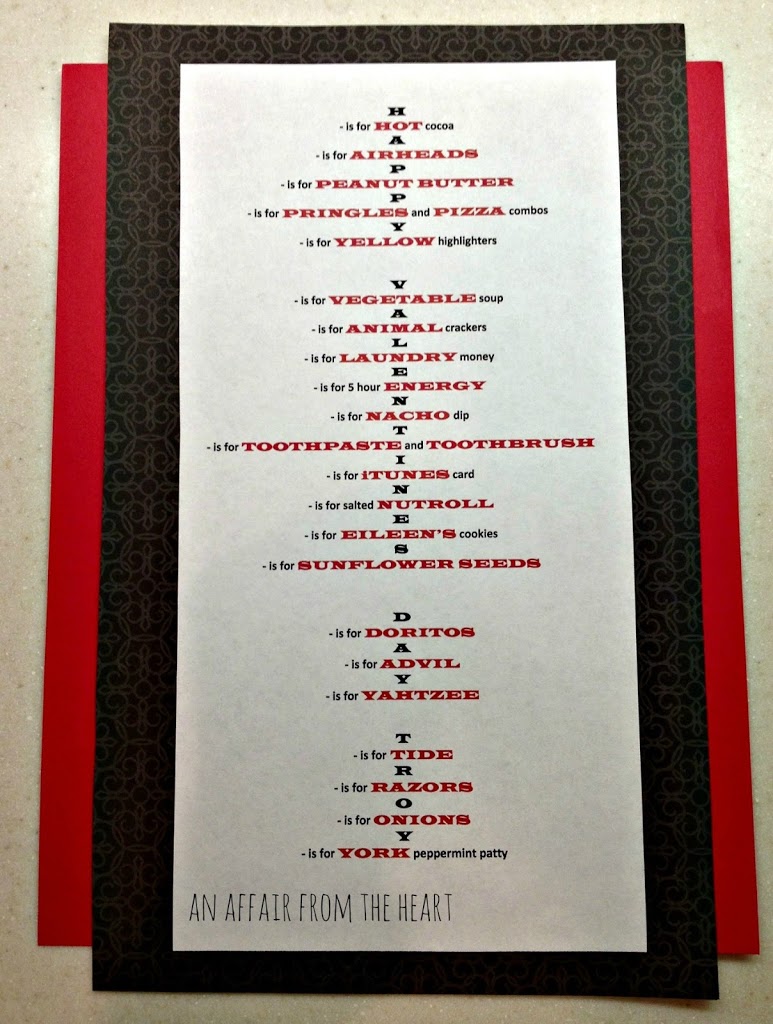 this was on top of the tissue, right inside the box
A little diagram of the box's contents!!
Mom said he LOVED it!!

If you make this recipe, I'd love to know! Snap a picture, share the photo on social media with the hashtag #AnAffairFromTheHeart – I'd love to see what you made! – Michaela