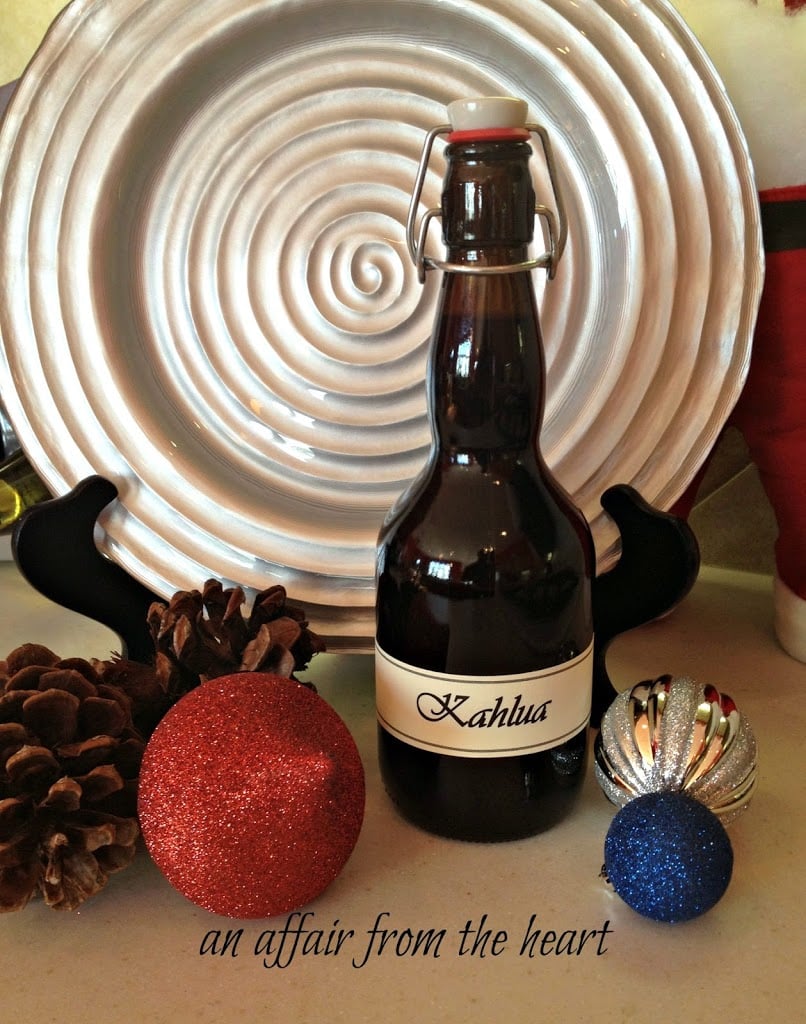 who wouldn't want this in their stocking?
Homemade Kahlua.
It smells DIVINE.
I made this years ago, and decided it was time to make up another batch to share with all of you!
It's a perfect handmade gift, to give those who like a little "toot"
now and then (as my Mother-in-law would say….)
Save empty bottles, or find cool ones like this from Trader Joe's, that had beer in it!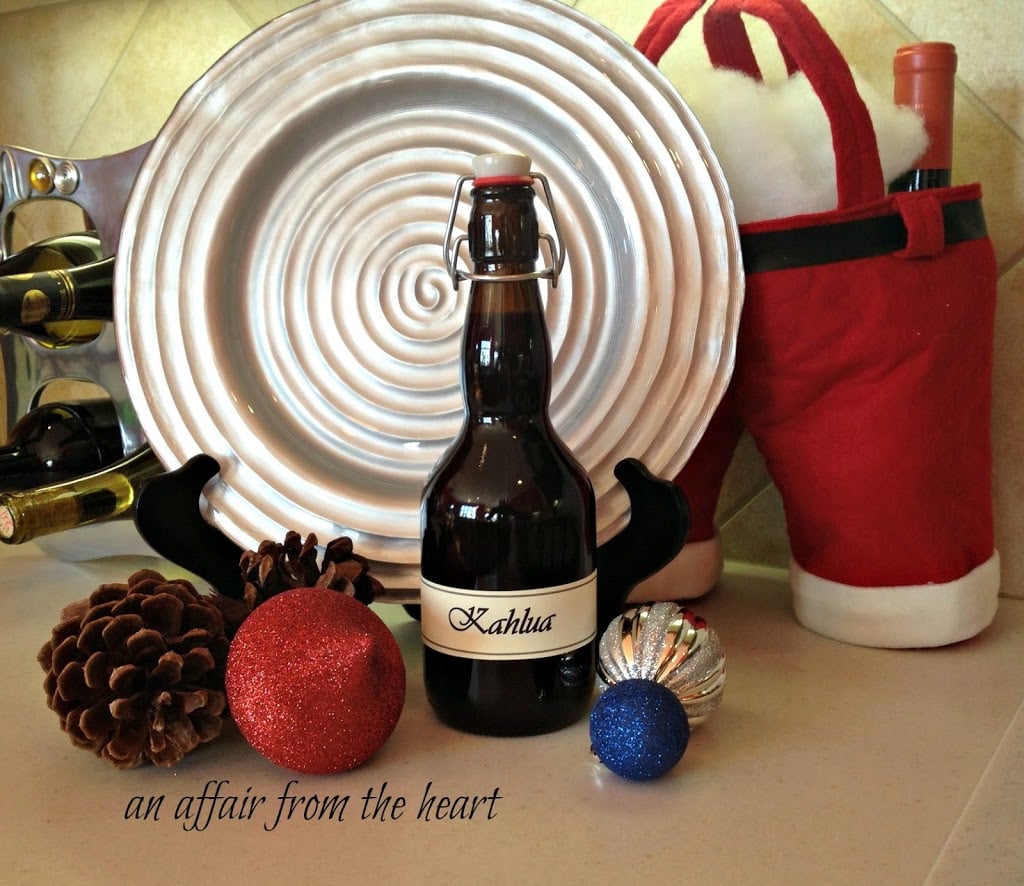 Homemade Kahlua
6 cups sugar
6 cups water
3/4 cup instant coffee
2 cups water
3 Tablespoons vanilla
1 quart vodka
Dissolve sugar in 6 cups water in a saucepan on the stove. Bring to a boil and boil for 8 minutes, stirring occasionally.
Combine coffee in 2 cups water, add to boiled sugar mixture.
Cool.
Add vanilla and vodka.
Pour into a gallon sized container, even a milk jug works!! 🙂
Age for one week on your counter.
(it doesn't need to be refrigerated)
Put into pretty bottles and make up your own tags!!
Be the hit of the party!

If you make this recipe, I'd love to know! Snap a picture, share the photo on social media with the hashtag #AnAffairFromTheHeart – I'd love to see what you made! – Michaela