Kahlua Crinkles
As an Amazon Associate and member of other affiliate programs, I earn from qualifying purchases.
Chocolate-Coffee flavored cookies rolled in Kahlua sugar, and baked to a chewy perfection. This just may be your new favorite cookie!
Kahlua Crinkles? Never heard of them.
Well… I have been counting down the days until I got to share these perfect little cookies with you all! Then you can share my excitement!!
You know they sound yummy!
What's not to love? Two of my favorite things, coffee and chocolate, in a sweet little crinkle cookie!
I came upon this recipe while browsing Culinary Adventures with Camilla. This blog was my Secret Recipe Club assignment for this month. Camilla is the fearless leader of our recipe group, and this is the first time in two years that I have been assigned her blog to cook from. To say that Camilla's blog is named perfectly is an understatement. Adventurous cooking and baking is what Cam does best! At her place you will find meals from every nook and cranny around the world, using ingredients I have, many times, never heard of! (i.e. Pickled Moose Melons?!?!) She urges her readers to "cook outside the box" — buy foods and herbs you have never used and prepare something new and different. My cooking style is not nearly as adventurous as Cam's, but urging our children to try new foods, and not be afraid to eat something "because it looks weird" is something we have in common. Camilla is proud of her three boys, one being her hubby, and has lead a very adventurous life indeed.
I chose her recipe for Coffee Liqueur Crinkles for Santa to bake for you today. I know I will be trying her Blueberry Lemonade in the not so distant future, and you just have to go read the post she did on the Artisan Pasta Class she took where she made Tequila Sunrise Tortellini and Ravioli.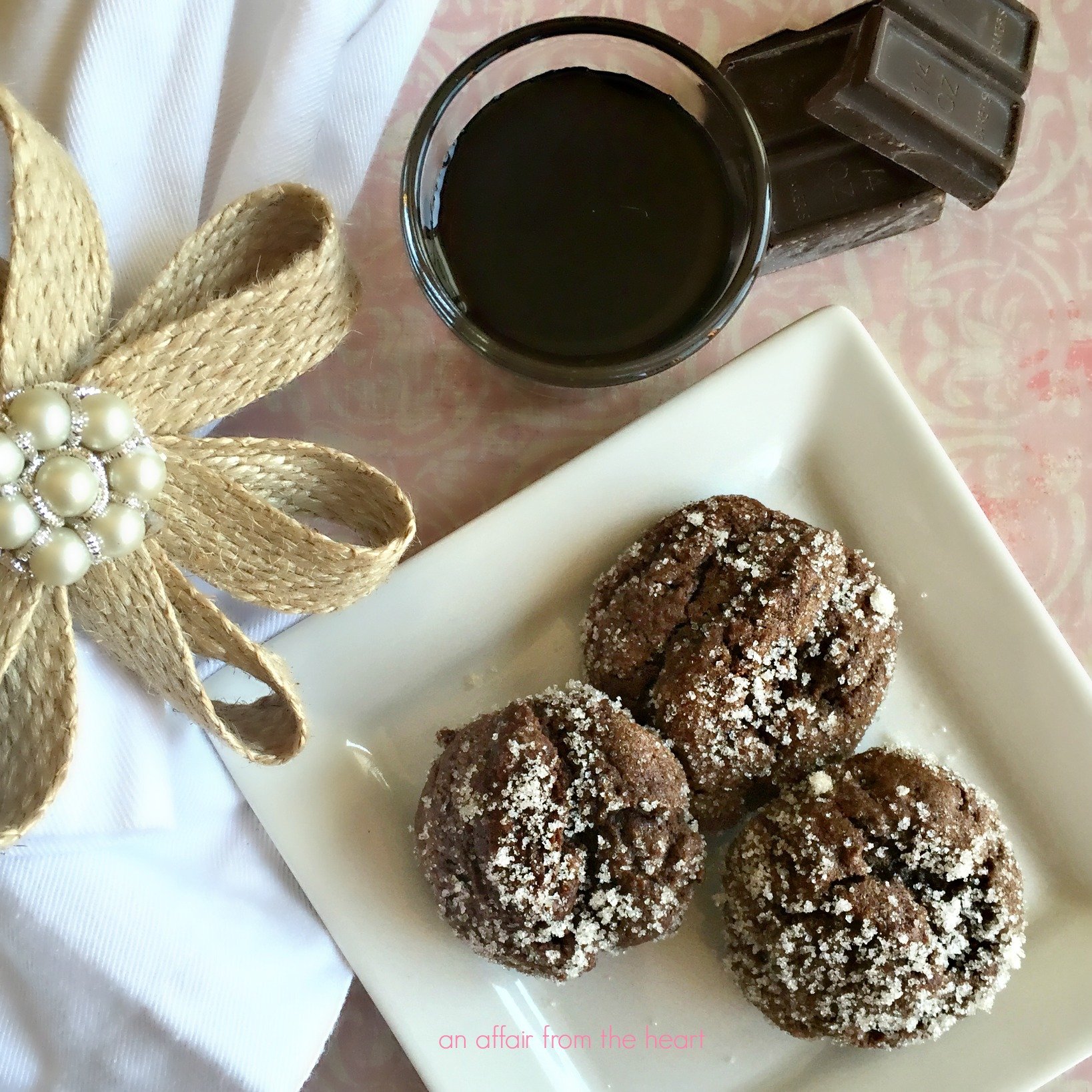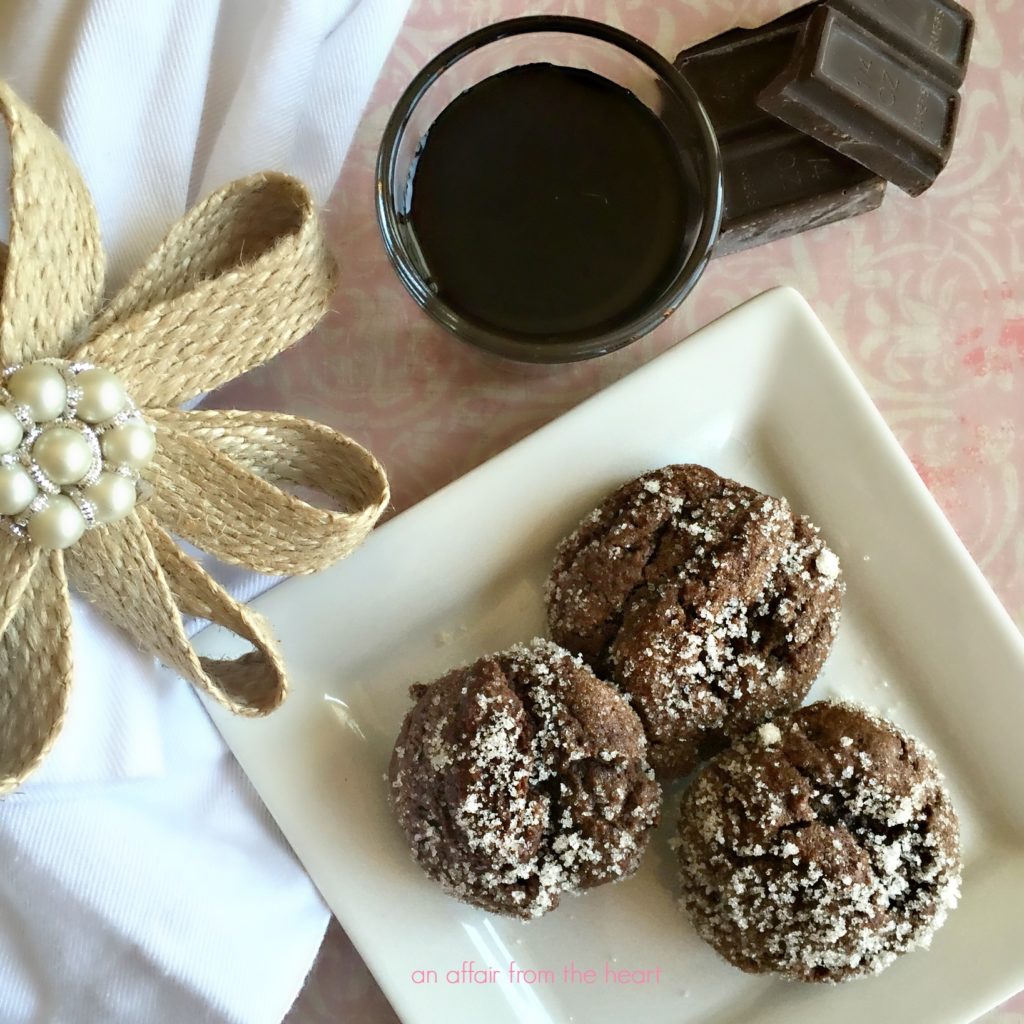 These cookies, that I am calling Kahlua Crinkles, turned out so well! My hubby kept snitching them off the cookie sheet, I am surprised I ever had any to photograph!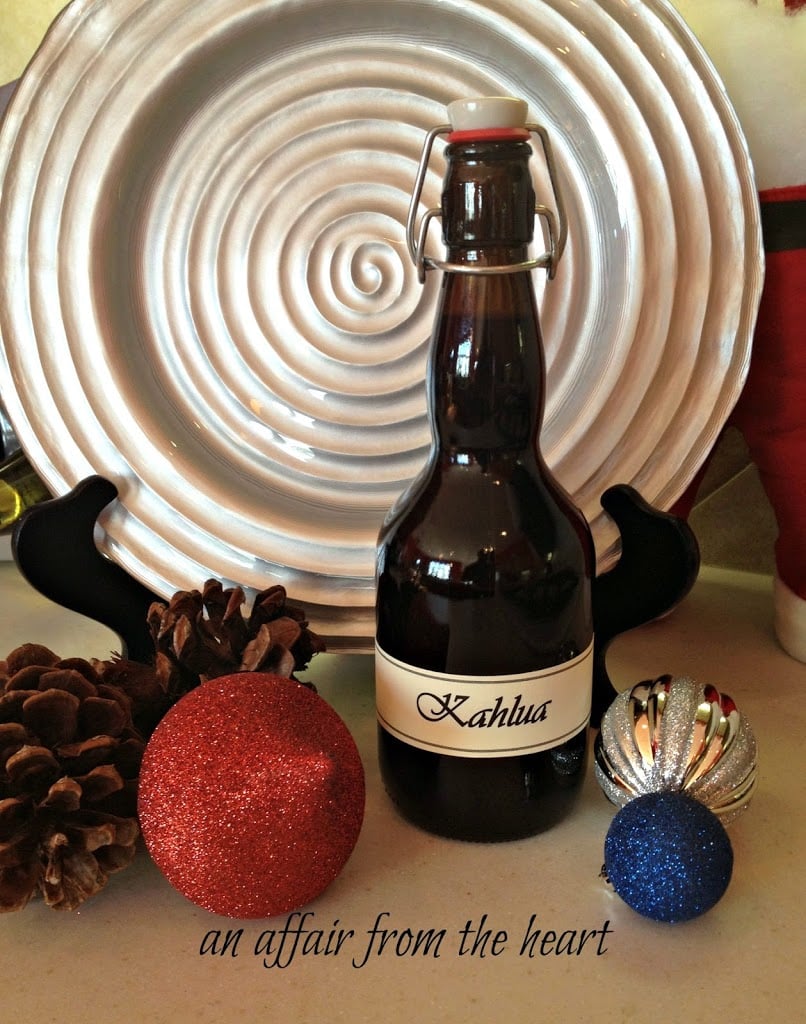 Every year at Christmastime, I make a big batch of Homemade Kahlua. My recipe makes about a gallon of it, I share some with family and friends, and fill up our container to use throughout the year.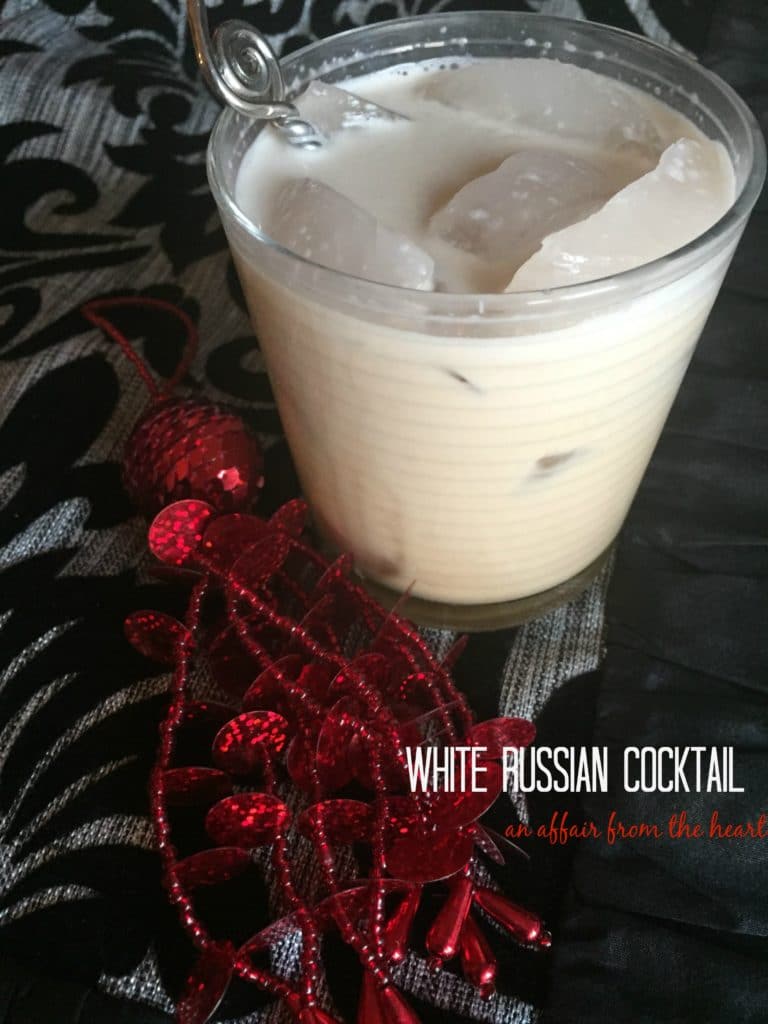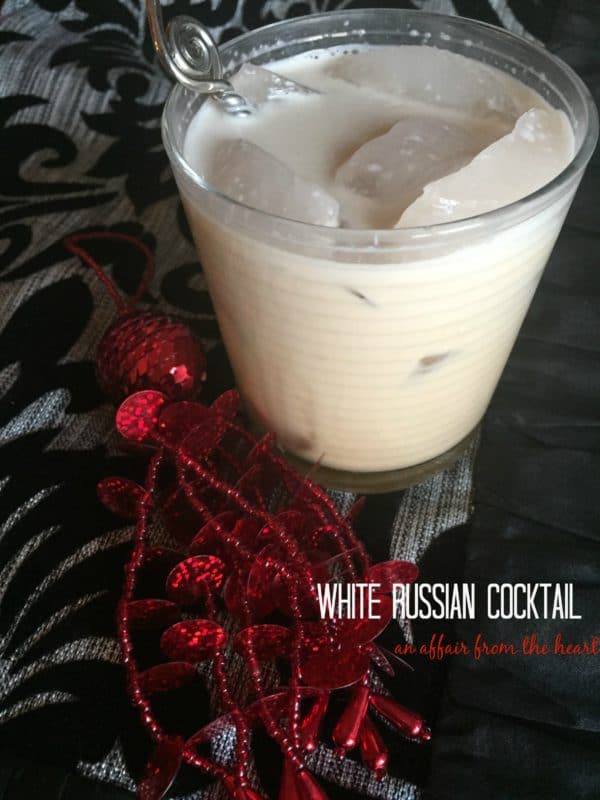 You never know when you will get a hankering for a White Russian Cocktail, am I right?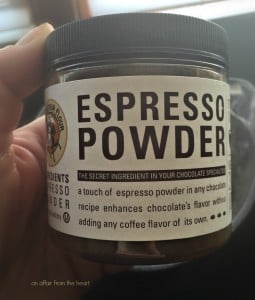 Camilla's recipe called for Espresso Powder. It isn't anything that I have ever purchased before, but something that I wished I had many times while baking. I jumped on Amazon and ordered myself a container of it. (Side note: love my Amazon Prime account – less than 48 hours later my espresso powder was on my porch!)
Sure, you could roll these in powdered sugar, like traditional crinkle cookies, but Camilla had used regular sugar and it got me to thinking about flavoring the sugar with the Kahlua, too. I have Flavored Sugars with Extracts in the past, why not Kahlua? It worked so well, and gave the cookies even more of that delicious Kahlua taste! Cookies + Booze? = YEP!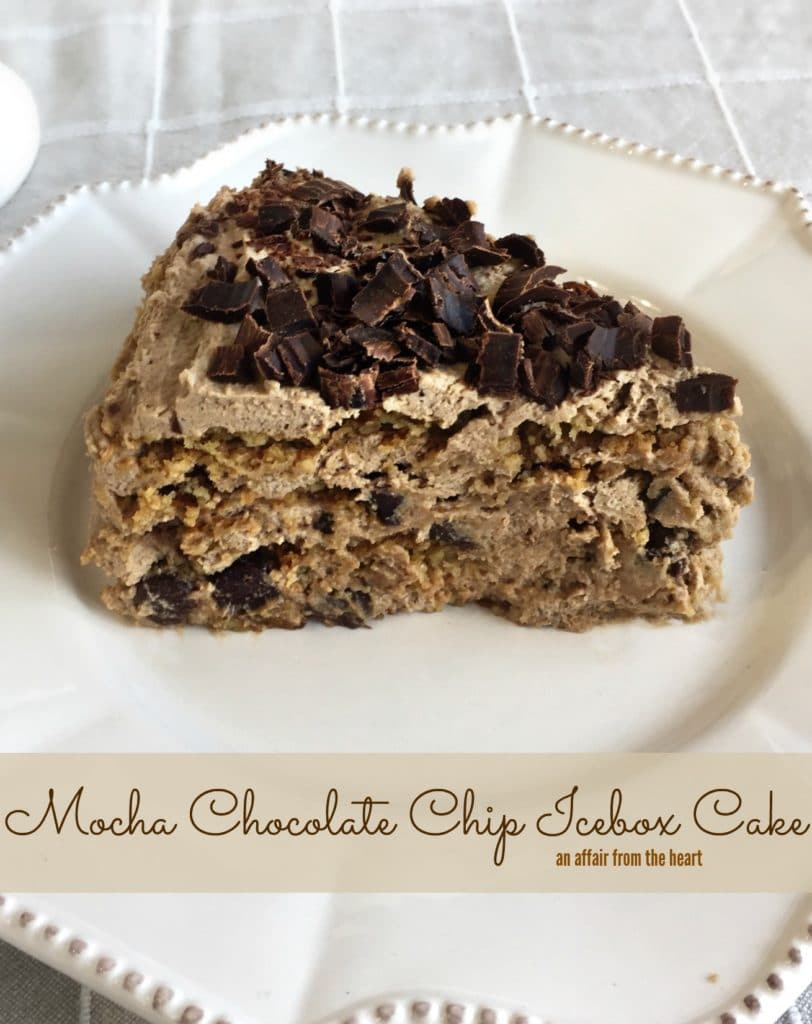 We love the flavor of Kahlua! Here are some more recipes with Kahlua in them!
Ready for the recipe? I bet you are!
Yield: 3 dozen cookies
Kahlua Crinkles
Coffee flavored cookies rolled in Kahlua sugar, and baked to a chewy perfection. This just may be your new favorite cookie!
Ingredients
For the Cookie Dough:
1 cup sugar
1 2/3 cup flour
1/2 cup unsweetened cocoa powder
1 1/2 teaspoons baking powder
1/2 cup butter (one stick)
2 eggs
1 teaspoon coffee extract
2 Teaspoons Kahlua
For the Kahlua Sugar:
1/2 cup granulated sugar
2 teaspoons Kahlua
Instructions
Preheat oven to 350 degrees. Line a baking sheet with parchment paper.
To prepare Kahlua sugar: in a small bowl with a fork mix Kahlua into granulated sugar until incorporated. Set aside.
To make cookies: In a medium sized bowl whisk together flour, cocoa powder, baking powder and espresso powder, set aside. In your mixing bowl, cream together the butter, sugar, coffee extract, and Kahlua for about 4 minutes. Mixture will be light and fluffy. Add eggs, one at a time, beat until incorporated. Gradually fold in flour mixture until well combined.
Scoop out Tablespoon sized portions of dough, roll into a ball, roll in Kahlua sugar, and place on parchment lined cookie sheet.
Bake cookies for 10-12 minutes. Tops will be cracked and cookies will be puffy. Cool on rack. Enjoy!
Recommended Products
As an Amazon Associate and member of other affiliate programs, I earn from qualifying purchases.
Nutrition Information:
Yield:
36
Serving Size:
1
Amount Per Serving:
Calories:

87
Total Fat:

3g
Saturated Fat:

2g
Trans Fat:

0g
Unsaturated Fat:

1g
Cholesterol:

17mg
Sodium:

45mg
Carbohydrates:

14g
Fiber:

0g
Sugar:

9g
Protein:

1g
Nutrition isn't always accurate.