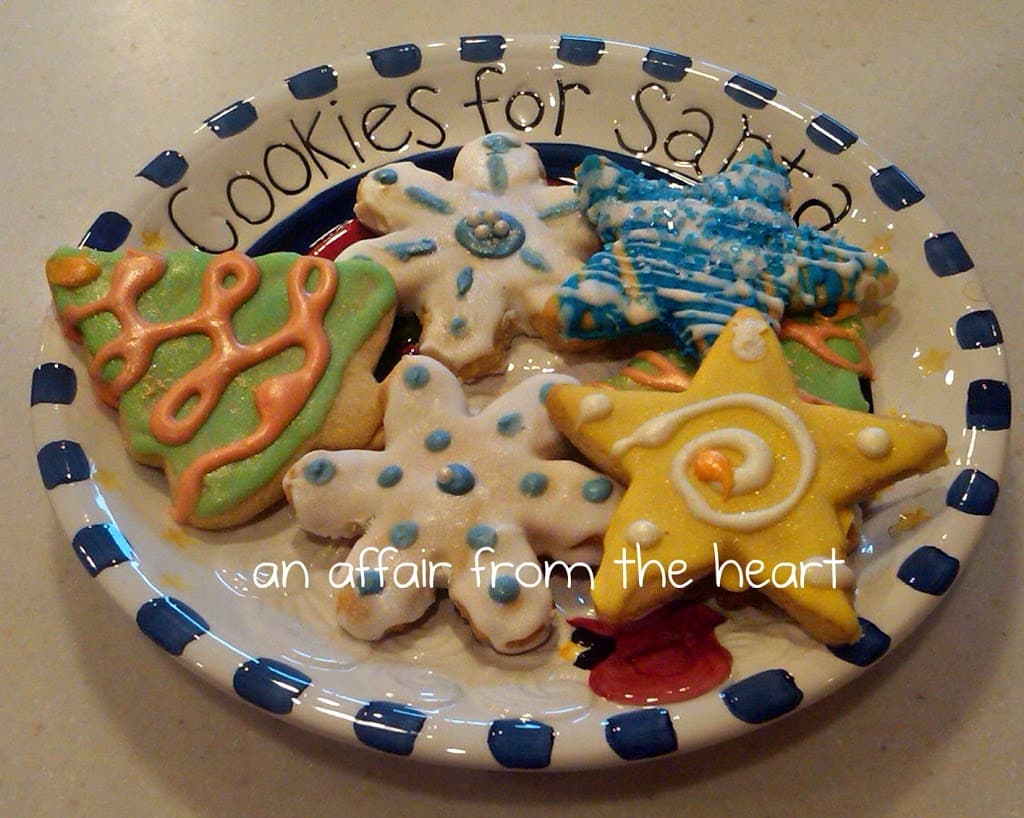 Grandma Davis' Sugar Cookies
Grandma Davis isn't even my Grandma, but her sugar cookie recipe is the one I make every year.
You have heard me mention my friend, Tonja, before.  Grandma Davis is her Grandma.
These cookies are always SO GOOD.
If you like soft chewy frosted sugar cookie cut outs, these are for you!
Grandma Davis' Sugar Cookies
1 1/2 cup shortening or butter (I usually use butter flavored Crisco)
2 cup sugar
4 eggs
2 t. vanilla
5 cups flour
2 t. baking soda
2 t. salt
Cream together shortening and sugar. Add eggs and vanilla, combine. Add the flour, salt and baking soda, mix well, form into a ball, cover and chill over night.
Roll onto a floured surface and cut with cookie cutters.
Bake at 375 degrees for about 7 minutes.
WATCH CLOSELY for them to be soft, you can't let them brown.
Frost with powdered sugar icing.
Or… you can cheat like me.  By plain classic white frosting in a can. Zap it in the microwave for a few seconds, and drizzle on your cookies.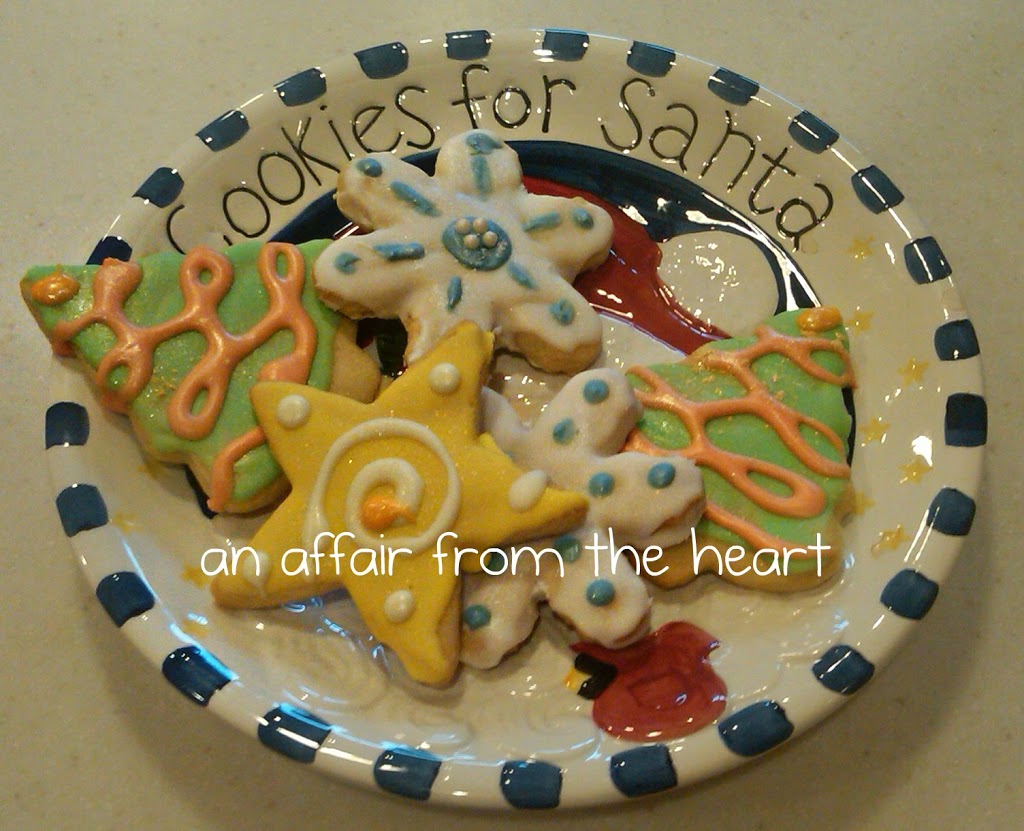 Santa will be SURE to leave you somethin' Good!!



If you make this recipe, I'd love to know! Snap a picture, share the photo on social media with the hashtag #AnAffairFromTheHeart – I'd love to see what you made! – Michaela