Bacon Cheeseburger Meatloaf
As an Amazon Associate and member of other affiliate programs, I earn from qualifying purchases.
You are going to want to try this delicious, mouthwatering, Bacon Cheeseburger Meatloaf recipe! It is incredibly simple for those nights when we're craving some classic good 'ol American comfort food! Combining the flavors of a cheeseburger and Mom's meatloaf was a huge win – everybody loved it!
Is it just me, or is there just something magical about a cheeseburger with melted cheddar, tangy crisp pickles, bacon, and tender meat? In my house, we go ALL OUT for our cheeseburgers, there is always be a place for those classic American flavors.
Savory ground beef is cooked to perfection and flavored with Worcestershire sauce, ketchup, and mustard–a trio of flavors that gives this meatloaf all of its tantalizing and rich flavors.
Bacon cheeseburger meatloaf is a great recipe to keep around in your back pocket whenever you're wanting to switch things up and impress the family or yourself. This meatloaf is a great spin on other yummy meatloaf recipes such as this one and my mom's famous pork sausage meatloaf.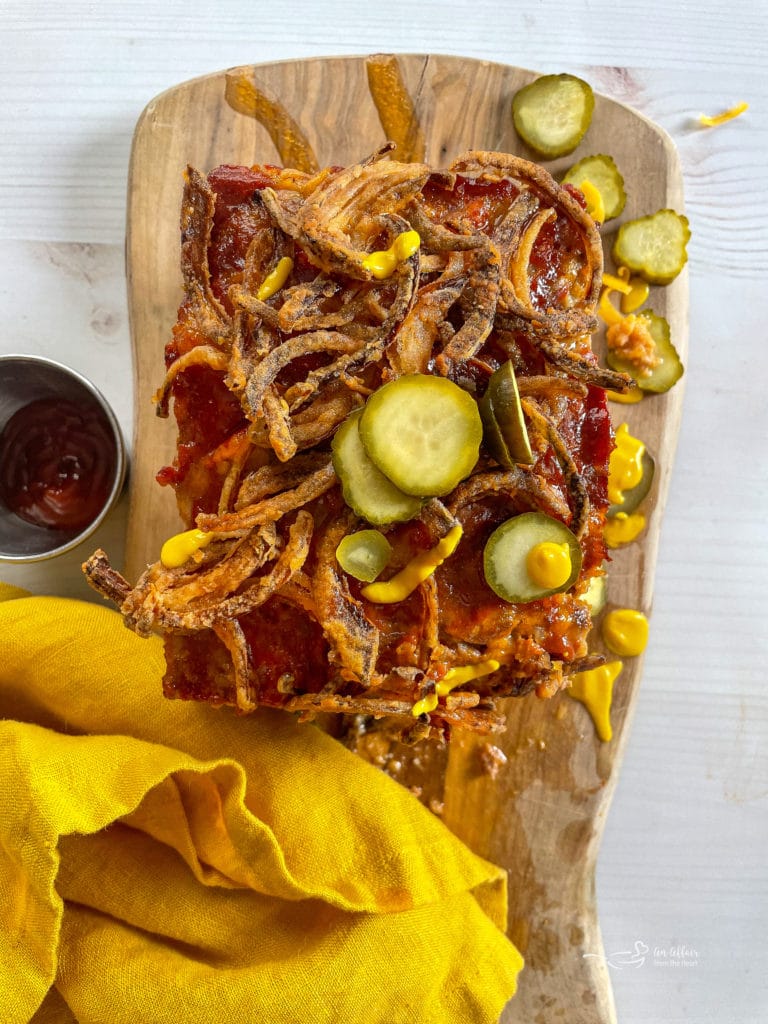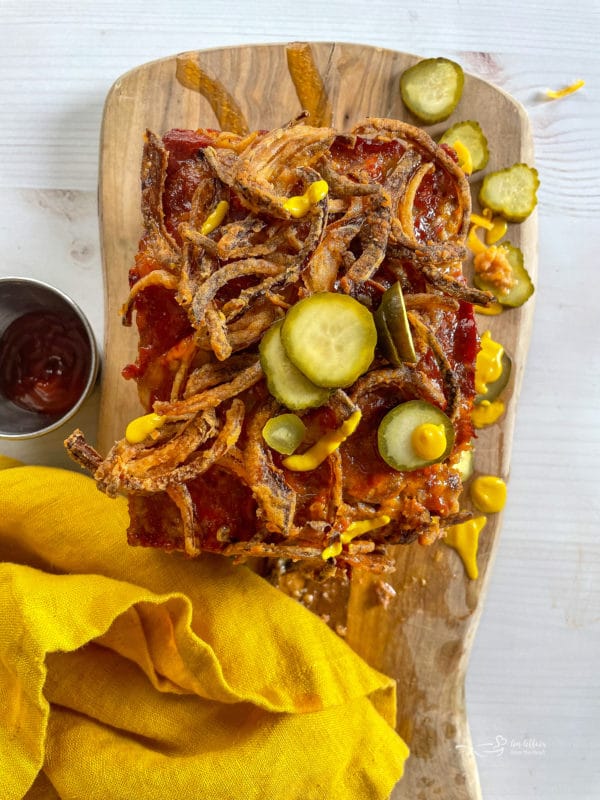 Must Make Bacon Cheeseburger Meatloaf Recipe
I have hung onto this recipe in my "I want to make" file since 2012! My friend, Gerry shared it with me way back then, and ever since, I have planned to make it. Well, it finally happened, and I am so happy that it did.
Gerry had printed this recipe off from The Food Network, the original recipe is from Paula Deen. She told me how she went about making it and said she knew our family would love it! She wasn't wrong. Of course, I had to put a little spin on things, to make it my own.
Why You'll Love This Recipe
Easy: For this recipe, all you have to do is mix some ingredients in a bowl and transfer them to a pan! Easy enough, right? I love this recipe because it is perfect for whenever I'm wanting to keep things simple in the kitchen. I think you'll love it, too!
Mouthwatering: Juicy bacon is mixed with mild cheddar cheese and creates meatloaf that is irresistibly tender, full of satisfaction, and filled with cheesy cheeseburger flavors.
Family-Friendly: Adults and kids alike will love this recipe. Plus, I usually always have these ingredients on hand!

Ingredients in BaconCheeseburger Meatloaf
Ketchup: What is meatloaf without ketchup? You'll need this sweet condiment to give the meatloaf all of its delicious flavors.
Mustard: Yellow mustard works best for this recipe! A secret ingredient that really makes this meatloaf shine.
Ground Beef: I like to use lean ground beef. Don't like ground beef? Then, try ground turkey.
Bacon: Make sure the bacon is cooked and crumbled! The crispier the better.
Cheese: Ahh, cheese. I used mild cheddar cheese, but you can use any kind like American, pepper jack, or Colby Jack.
Eggs: The eggs help bind the meatloaf together and give this meatloaf extra moisture.
Mayonnaise: Make your own mayonnaise or use your favorite storebought kind.
Worcestershire Sauce: Another key ingredient of the meatloaf, Worcestershire sauce allows it to be rich and so good.
Breadcrumbs: Use seasoned breadcrumbs to give this meatloaf a little extra kick.
Seasoning: You will need the classic salt and pepper for this meatloaf.
Fried Onions: I like to use my homemade fried onions to top on this meatloaf because they are so easy to make and definitely worth the extra work. The onions give the meatloaf a delicious crunch!
Pickles – in my world, a cheeseburger isn't complete until it's topped with a nice helping of dill pickles, so this cheeseburger meatloaf needed that same TLC!
How to Make Cheeseburger Meatloaf
Step One
Preheat the oven to 350 degrees Fahrenheit. Next, mix the ketchup and mustard in a bowl.
Step Two
In a large bowl, combine ground beef with bacon, cheese, eggs, mayonnaise, Worcestershire sauce, breadcrumbs, salt, and pepper.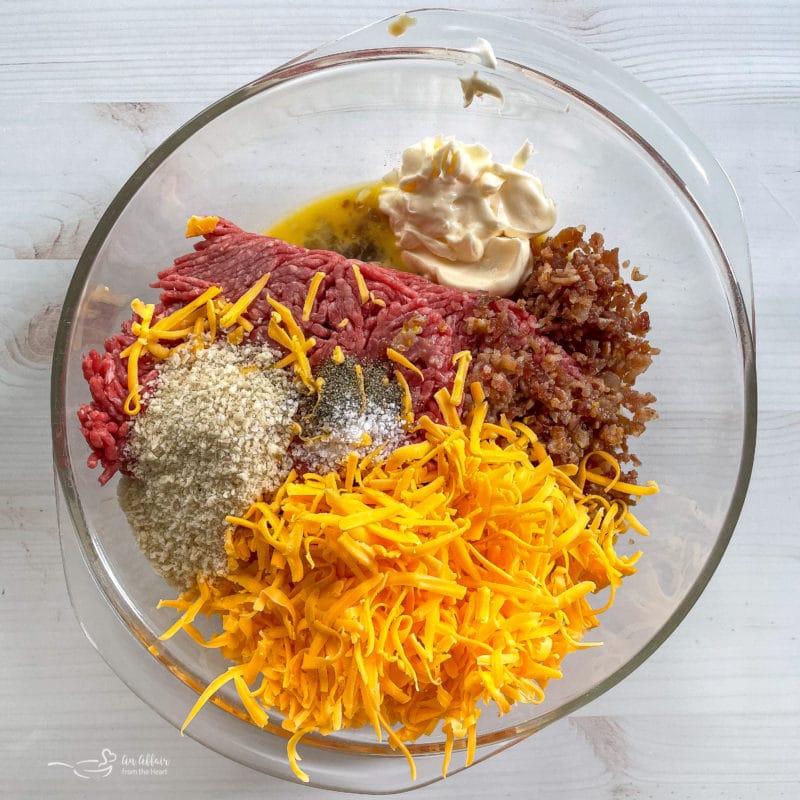 Step Three
Mix in half of the ketchup and mustard mixture into the meat mixture. Form in a loaf and place into a 9″ X 5″ loaf pan.
Spread the remaining ketchup and mustard mixture over the top of the meatloaf. Bake uncovered for 40 minutes.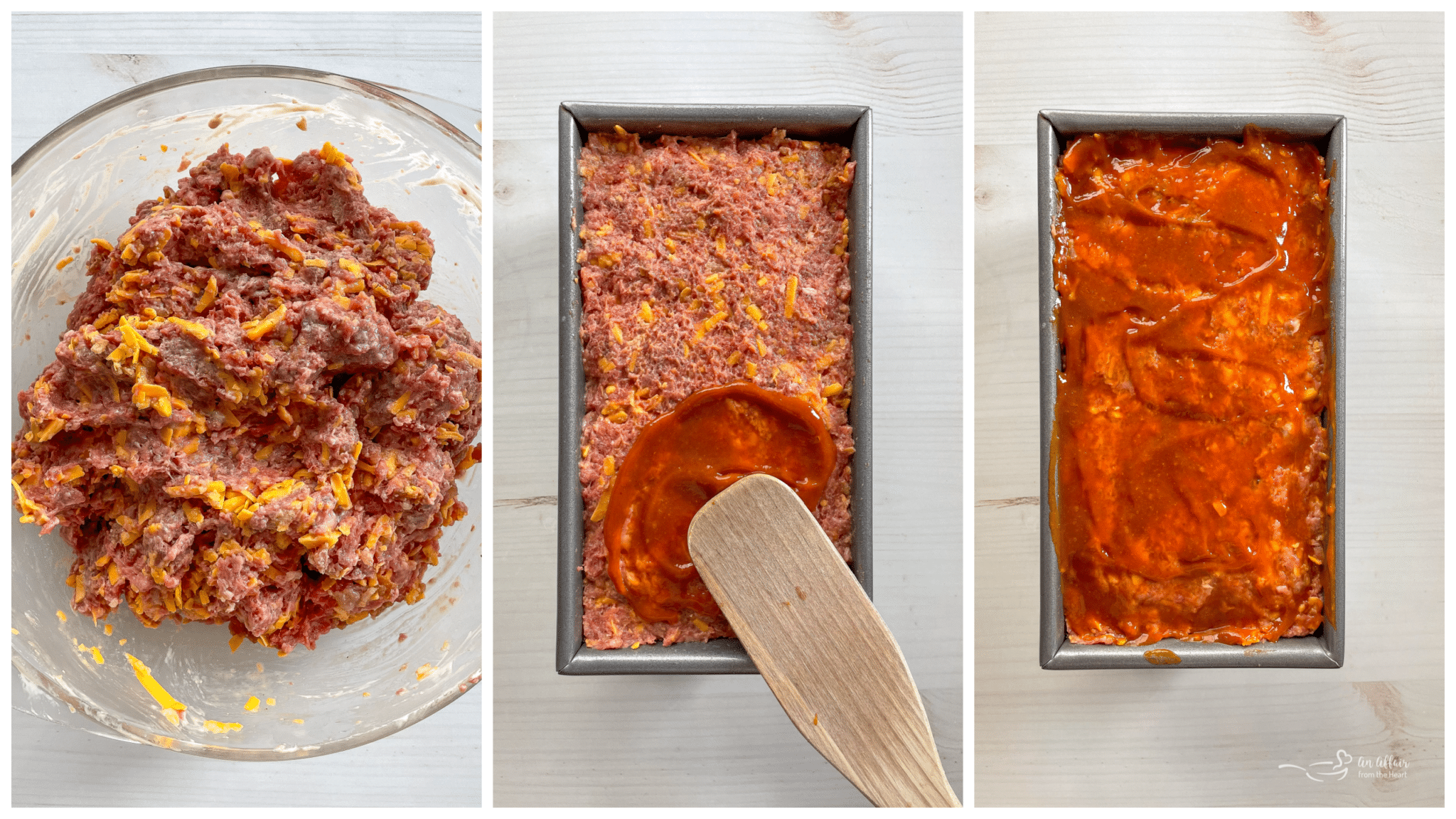 Step Four
Finally, sprinkle with fried onions and continue baking for another 10-15 minutes or until the beef is no longer pink on the inside.
(ground beef is done when the internal temperature of the meat reached 160 degrees with a meat thermometer.)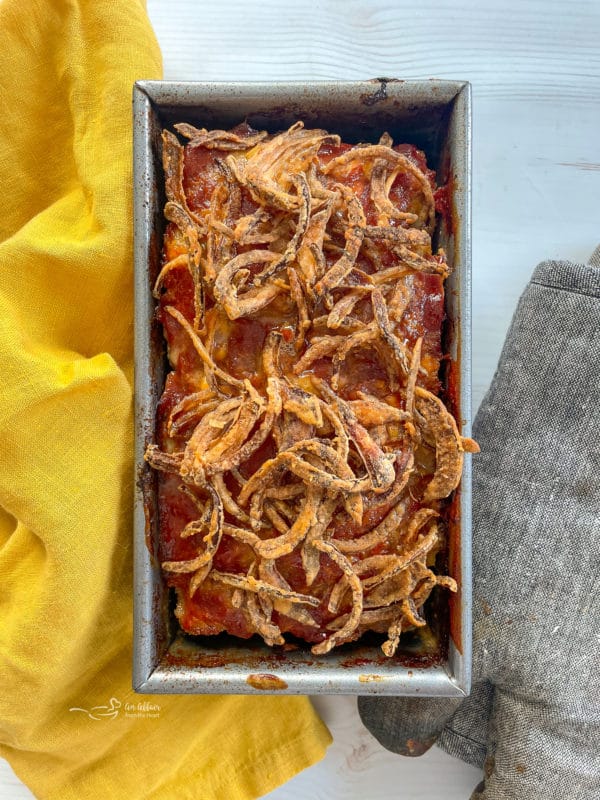 Remove from pan.
Top with pickles, slice and enjoy!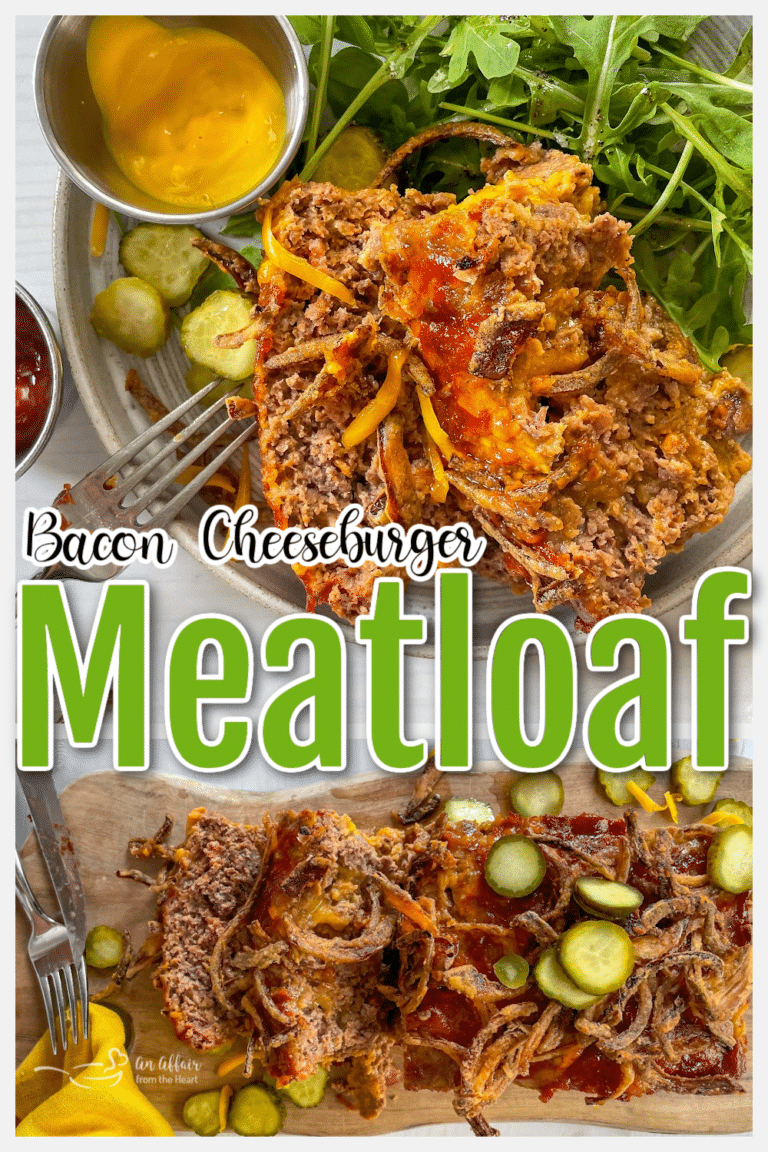 Love it? Pin it!
Save this amazingly cheesy bacon cheeseburger meatloaf for the next time you are in the mood for a comforting and easy dinner recipe. You'll love it!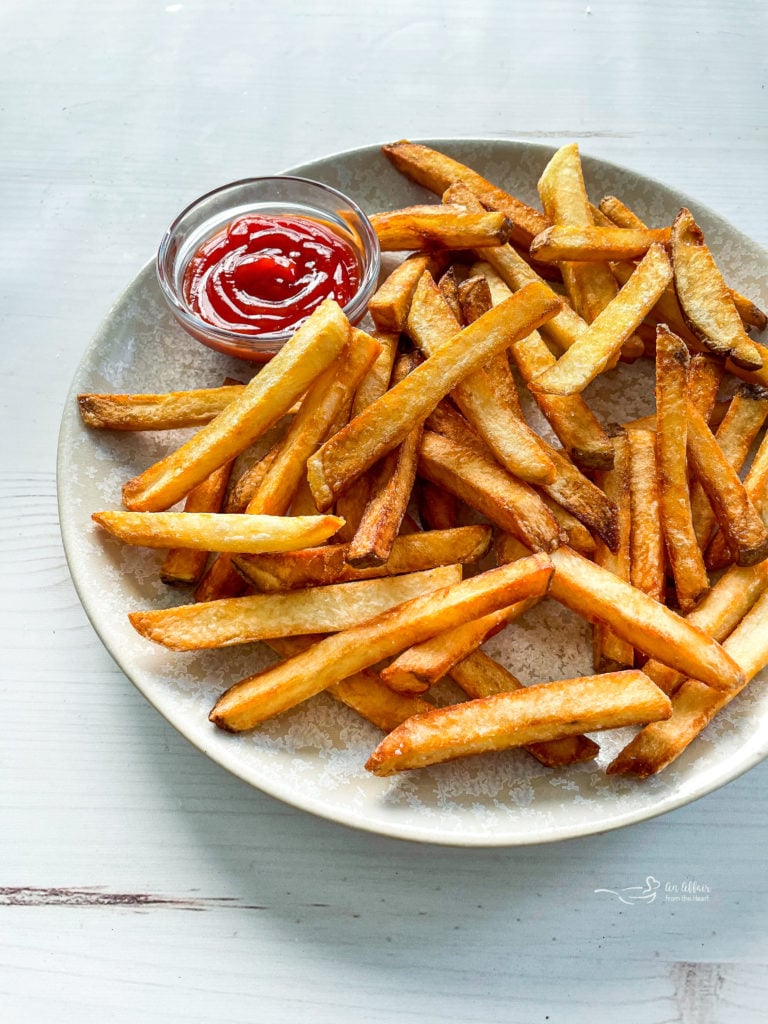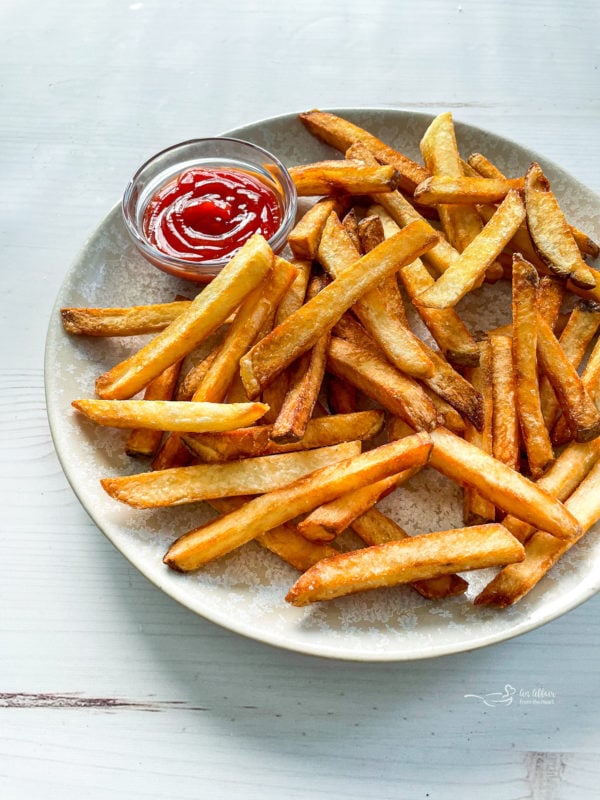 What to Serve with This Recipe
We love to serve this recipe with all kinds of things, but especially my homemade double-fried French fries. Mmm!
Some more things you can serve this recipe with: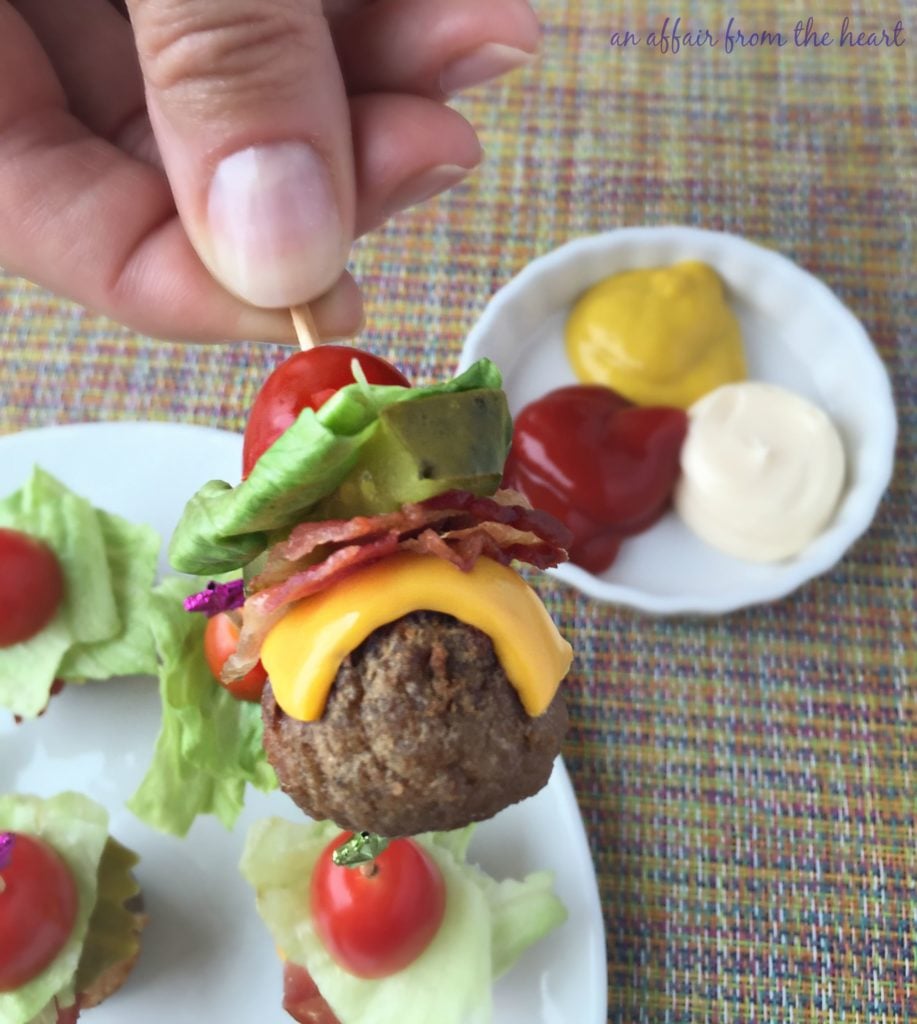 Gimme More Cheeseburger Ideas!
Get the flavor of the beloved American cheeseburger in all sorts of clever recipes!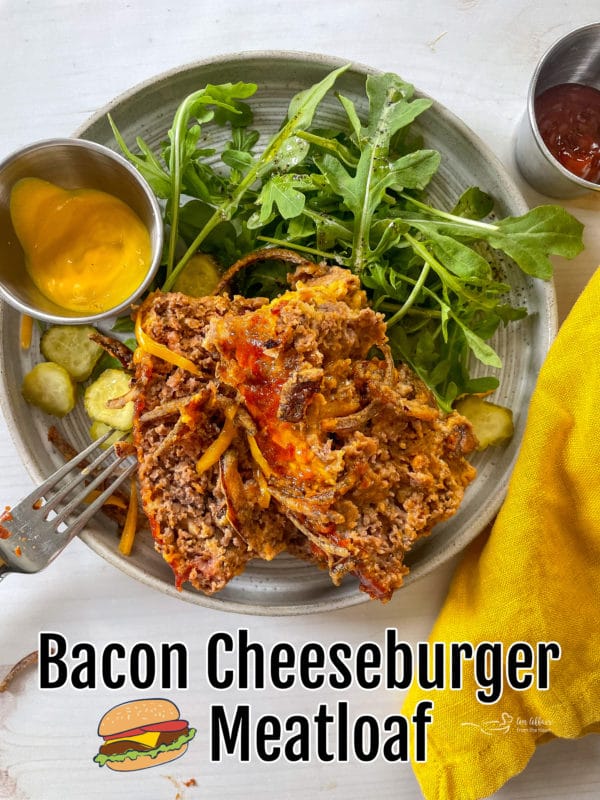 Let's learn how to make Paula Deen's famous Bacon Cheeseburger Meatloaf recipe!

Yield: 1 meatloaf
Bacon Cheeseburger Meatloaf
Bacon cheeseburger meatloaf is tender, cheesy, and so delicious! A twist on the classic American Bacon Cheeseburger the family will love!
Ingredients
1 ½ pounds lean ground beef
10 slices of bacon, cooked and crumbled
8 ounces mild cheddar cheese, shredded
2 eggs, beaten slightly
¼ cup mayonnaise
¼ cup seasoned breadcrumbs
1 Tablespoon Worcestershire sauce
¼ teaspoon of each salt & pepper
1/3 cup ketchup
2 Tablespoons yellow mustard
½ cup French fried onions
Instructions
Preheat oven to 350 degrees.
Mix ketchup and mustard together in a small bowl.
In a large bowl, combine ground beef with bacon, cheese, eggs, mayo, Worcestershire sauce, breadcrumbs and salt & pepper.
Mix in half of the ketchup/mustard mixture into the meat mixture. Form into a loaf and place in a 9"x5" loaf pan.
Spread remaining ketchup/mustard mixture over the top of the meatloaf.
Bake uncovered 40 minutes.
Sprinkle with onions and continue baking for another 10 -15 minutes. Or until meat is no longer pink in the center. (beef is done when internal temperature reaches 160 degrees F)


Recommended Products
As an Amazon Associate and member of other affiliate programs, I earn from qualifying purchases.
Nutrition Information:
Yield:
8
Serving Size:
1
Amount Per Serving:
Calories:

493
Total Fat:

33g
Saturated Fat:

13g
Trans Fat:

1g
Unsaturated Fat:

17g
Cholesterol:

167mg
Sodium:

846mg
Carbohydrates:

10g
Fiber:

1g
Sugar:

3g
Protein:

38g
Please note that nutrition is not guaranteed accurate.