Mom's Pork Sausage Meatloaf
As an Amazon Associate and member of other affiliate programs, I earn from qualifying purchases.
Pork sausage and cubes of cheese bake up into a super flavorful meatloaf. This is no ho-hum meatloaf, friends, — try it tonight!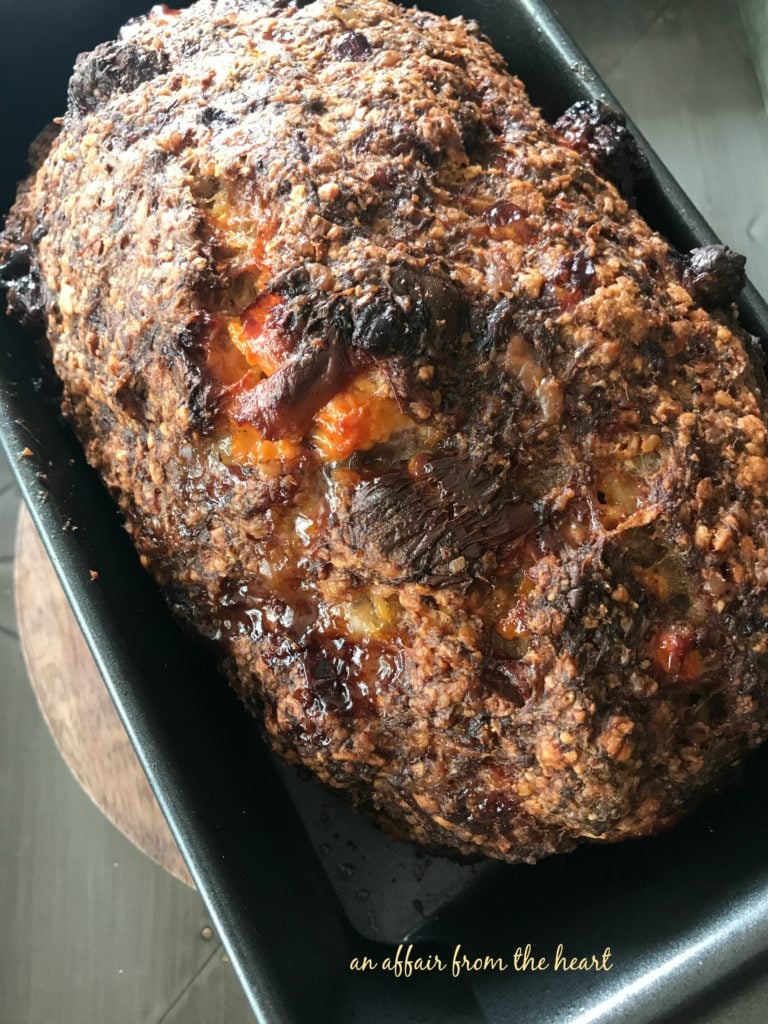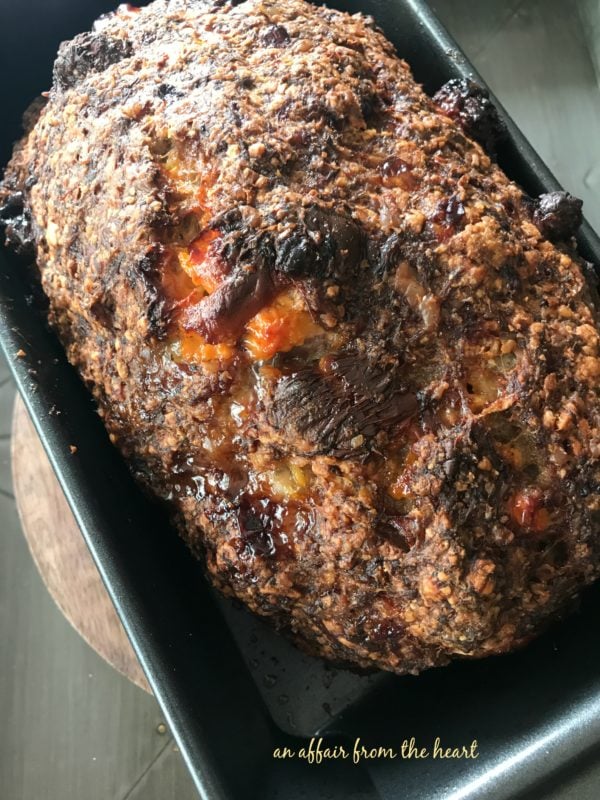 The sausage and cheese bake a delicious "crunch" on the outside of this meatloaf .. making it just that much more irresistible.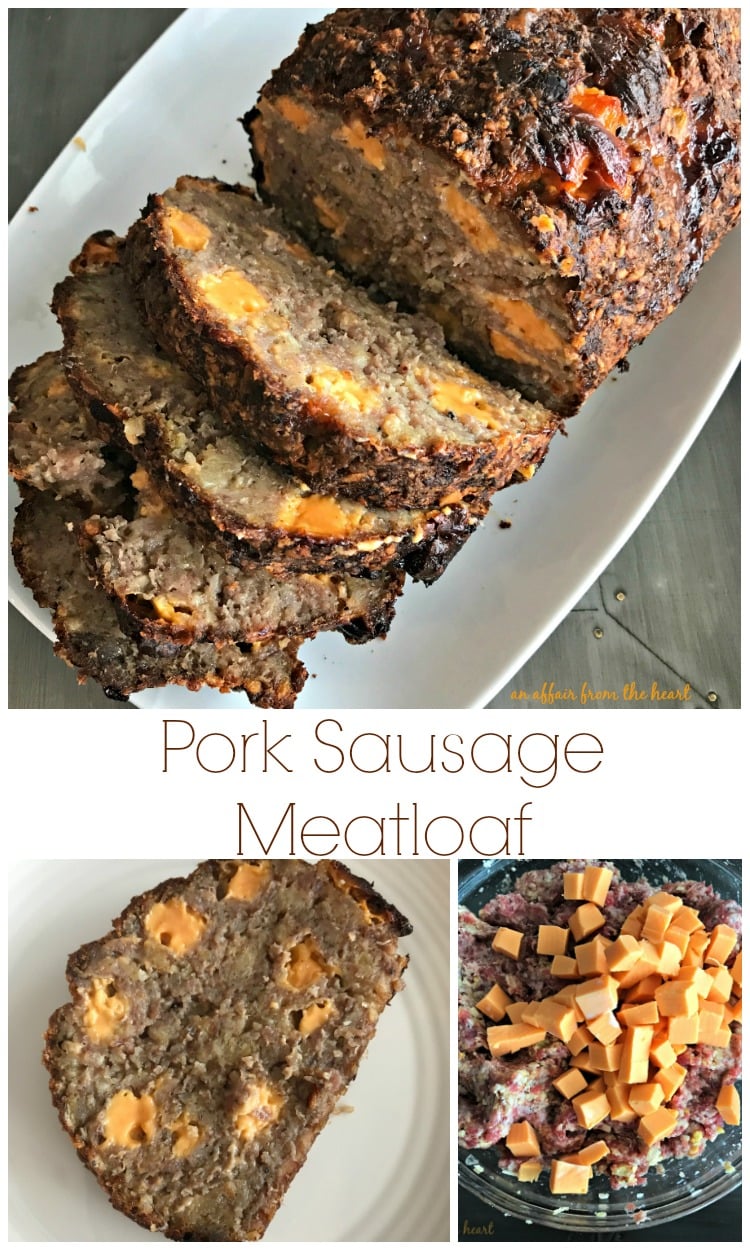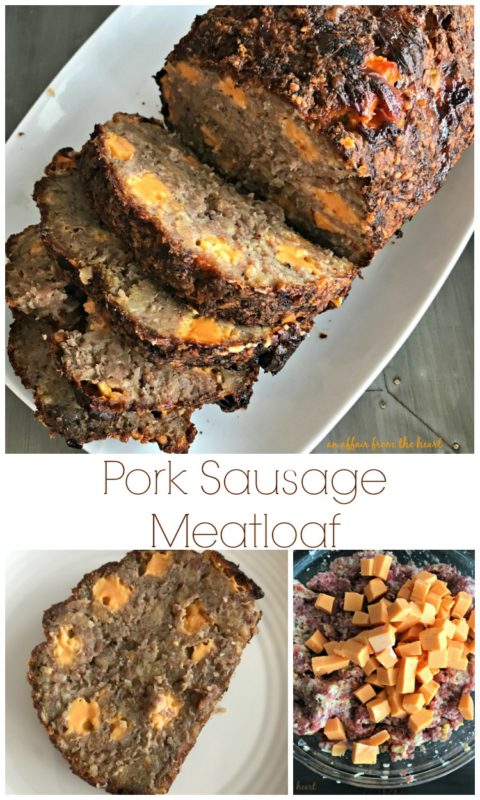 This recipe is actually already on my blog. I blogged it WAY back in 2014. It was time for a recipe re-do and it gave me a good excuse to indulge in this recipe from my childhood.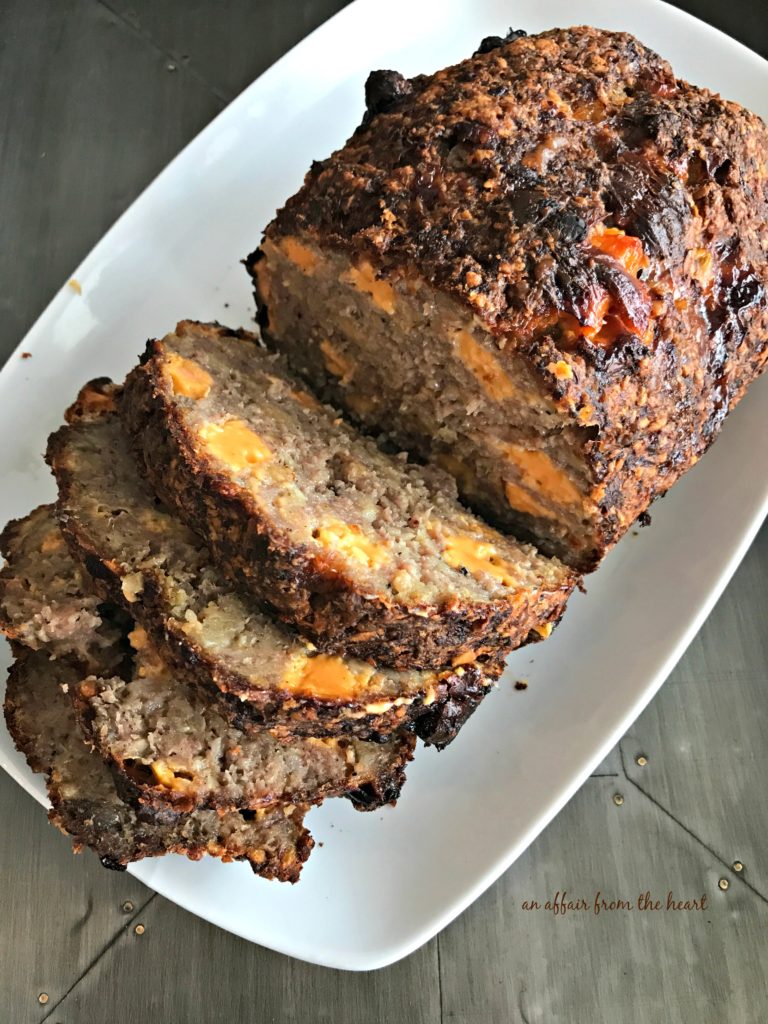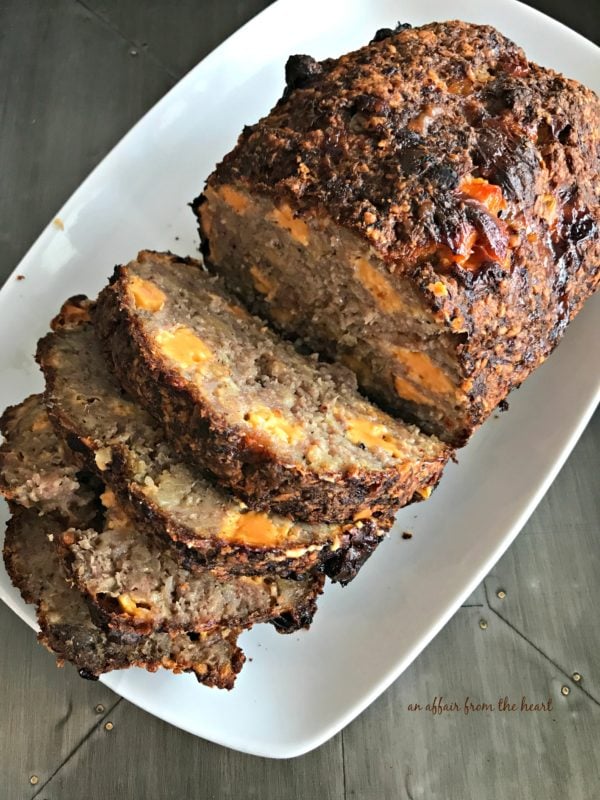 When I was a kid, my Mom used to to make two kinds of meatloaf. The regular one with ground beef and ketchup on top, and THIS one that is made with pork sausage and has chunks of cheese inside.
THIS one was the meatloaf that I looked forward to!
If you love the taste of pork sausage, and that little bit of kick it has, you will love this. It's got chunks of melted Velveeta cheese inside, and it's just plain tasty.
I know, I know, Velveeta cheese gets a bad rap, doesn't it? I shared a recipe back in October for this Cheese Soup I had at The Driskill Hotel/1886 Cafe & Bakery Austin, TX. Nobody could believe it called for Velveeta! Indulge sometimes … that soup AND this meatloaf are both worth it!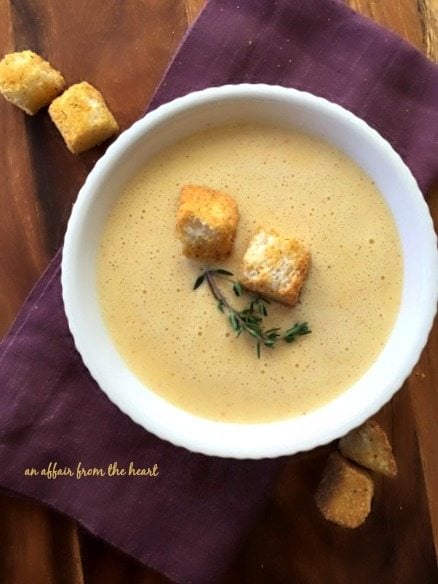 I have a couple of meatloaf recipes on my blog, none of which have that whole ketchup baked on top thing going on. I never even cooked a meatloaf for years. Then one day I thought, what if I made meatloaf like I do stuffed peppers? I gave it a try and THIS is the meatloaf we enjoy to this day. It's ground beef with rice instead of bread crumbs, topped with diced tomatoes and green peppers.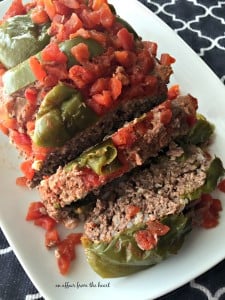 Keeping with the non-traditional meatloaf, I thought up Taco Meatloaf one taco Tuesday. This one is ground beef with crushed tortilla chips for the "breading," seasoned with a taco seasoning packet and baked up with melty cheese. Garnish it with all of the things you enjoy about tacos — and eat it up!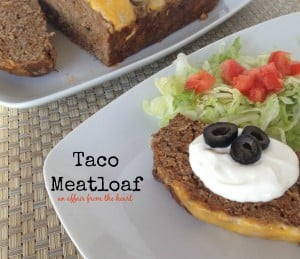 Lastly — but certainly not least – (ly?) I have these yummy little Pizza Meatloaf Minis! They bake up in a muffin tin into cute miniature meatloaves. Ground beef, peppers, onions, garlic, Italian seasonings, oatmeal for the "breading," topped with tomato sauce and mozzarella cheese.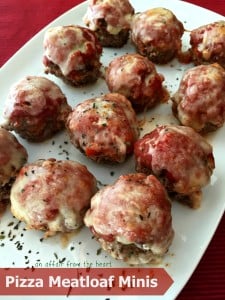 Look at all of those unique ways to enjoy meatloaf! Which one gets added to your menu plan first?
Let's get back to this Pork Sausage one, shall we?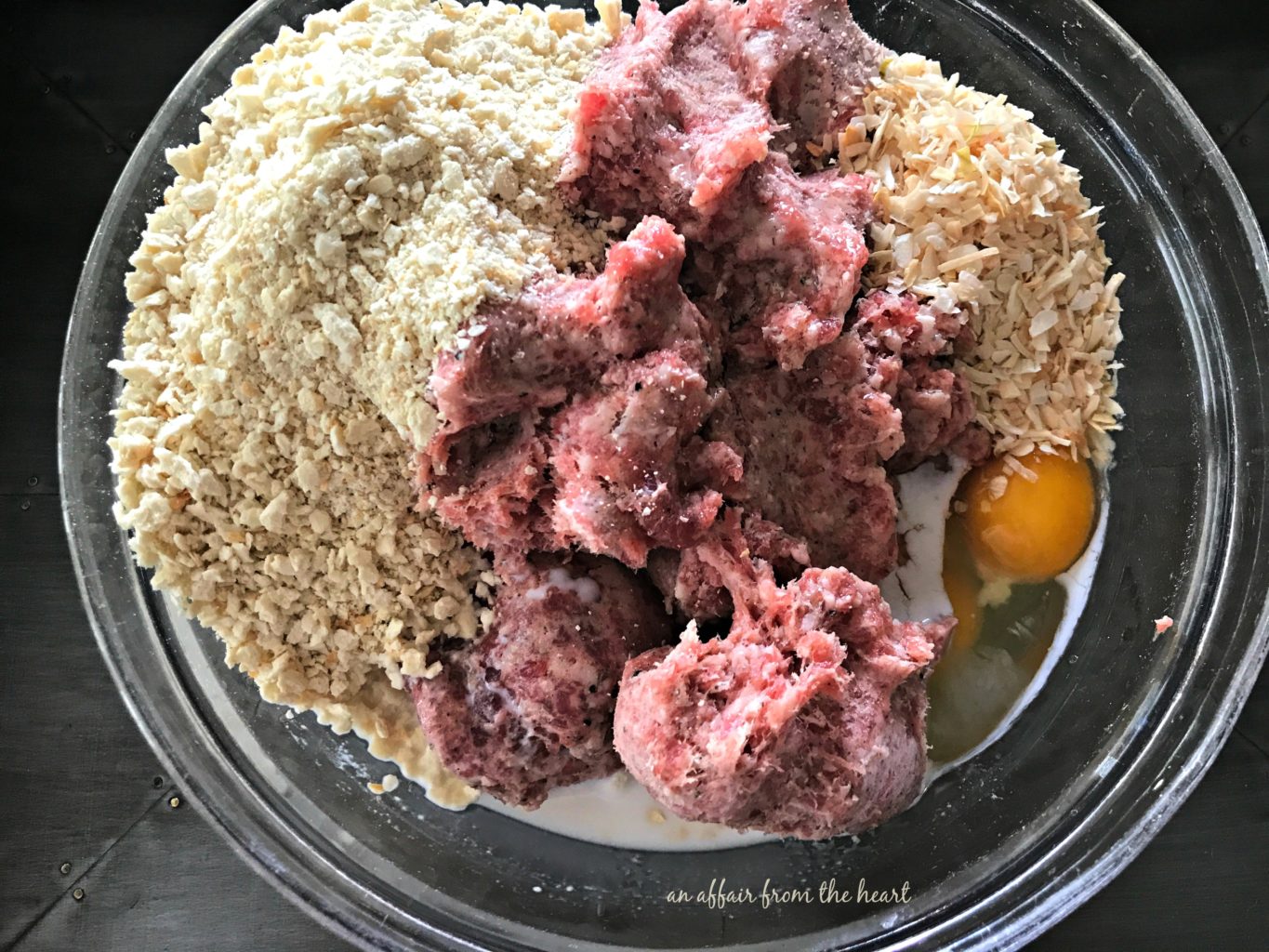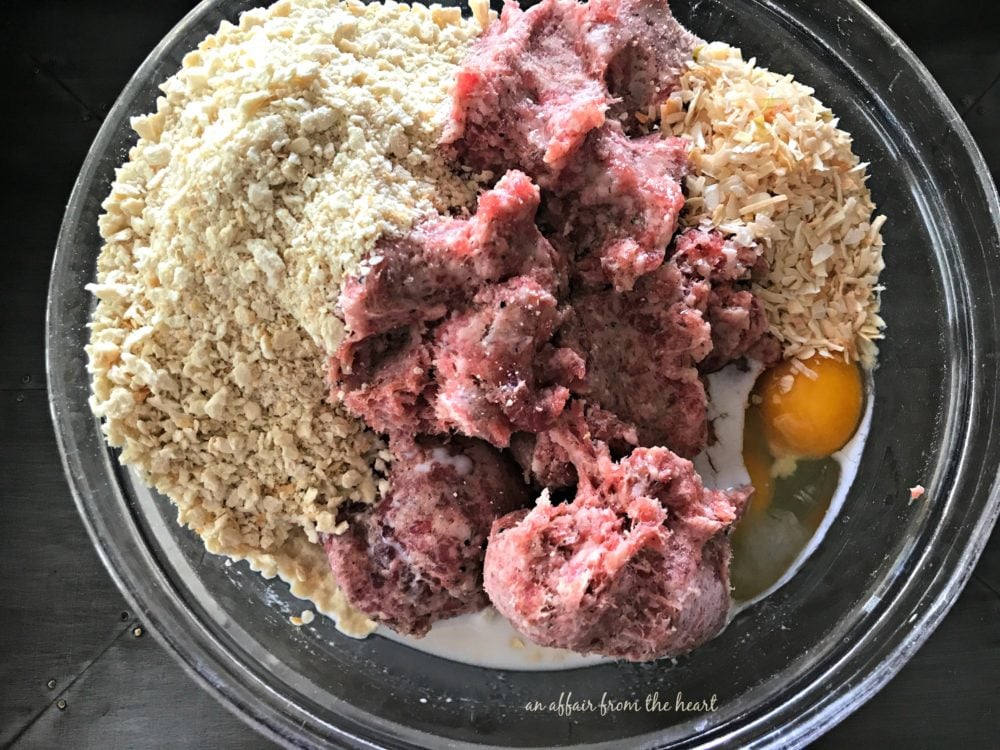 Pork sausage, egg, dried minced onion, cracker crumbs and a little milk. Mix it together until combined.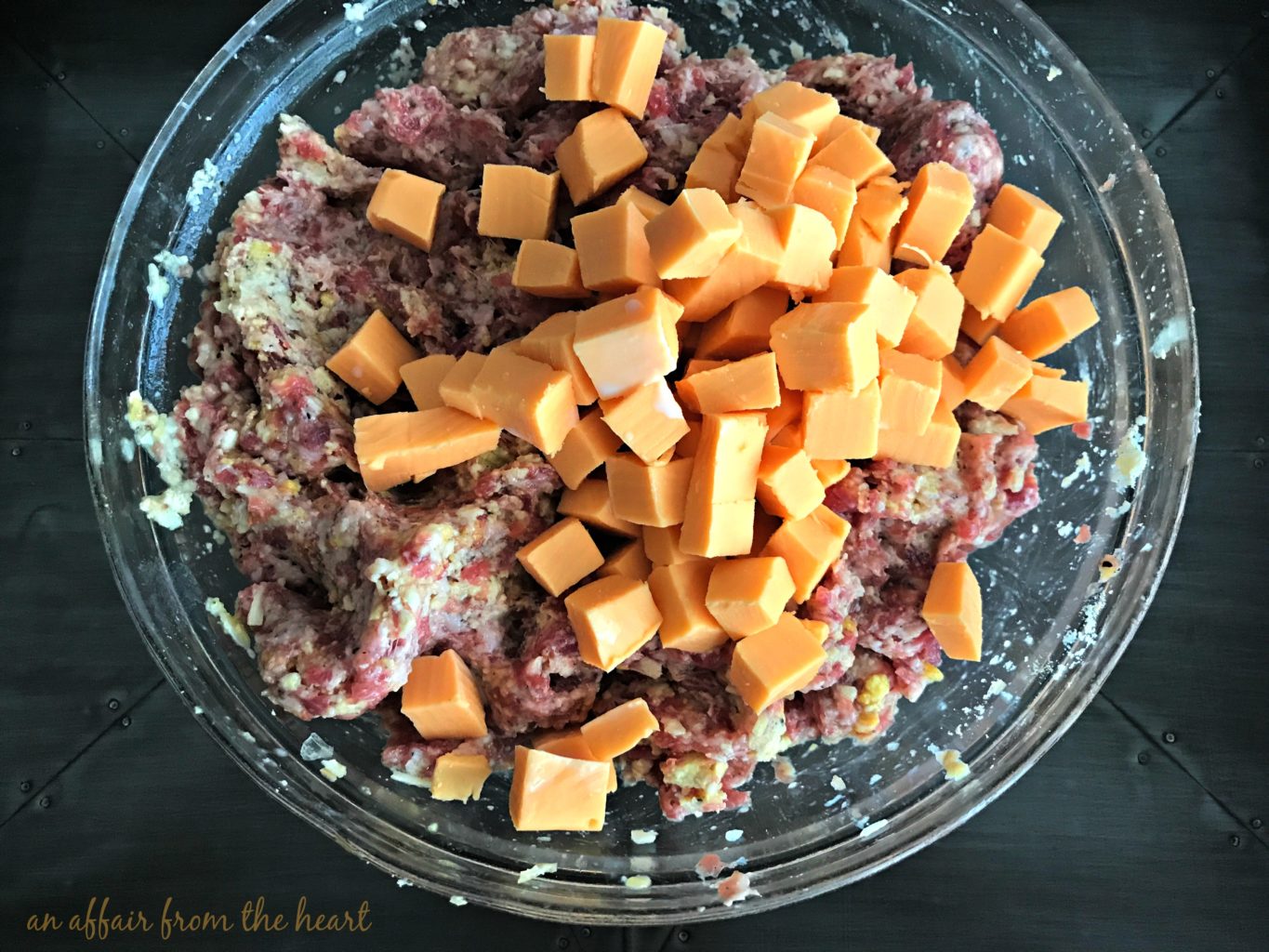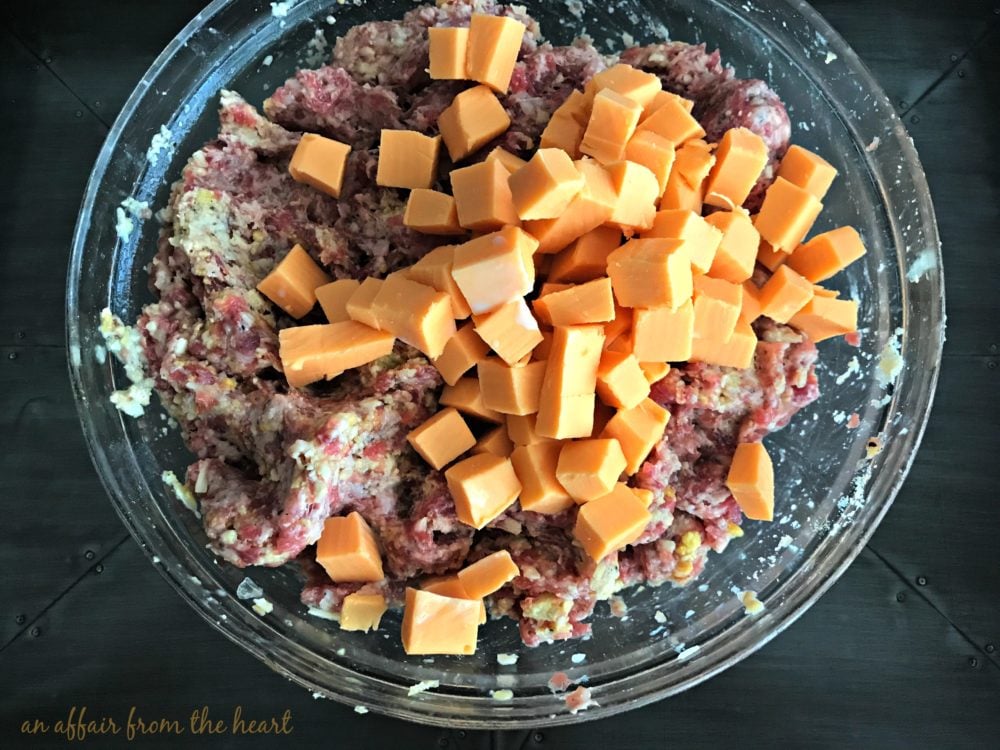 Carefully add in the cubed cheese. Try not to smash it, that way they will become yummy little pockets of melted cheese after it bakes.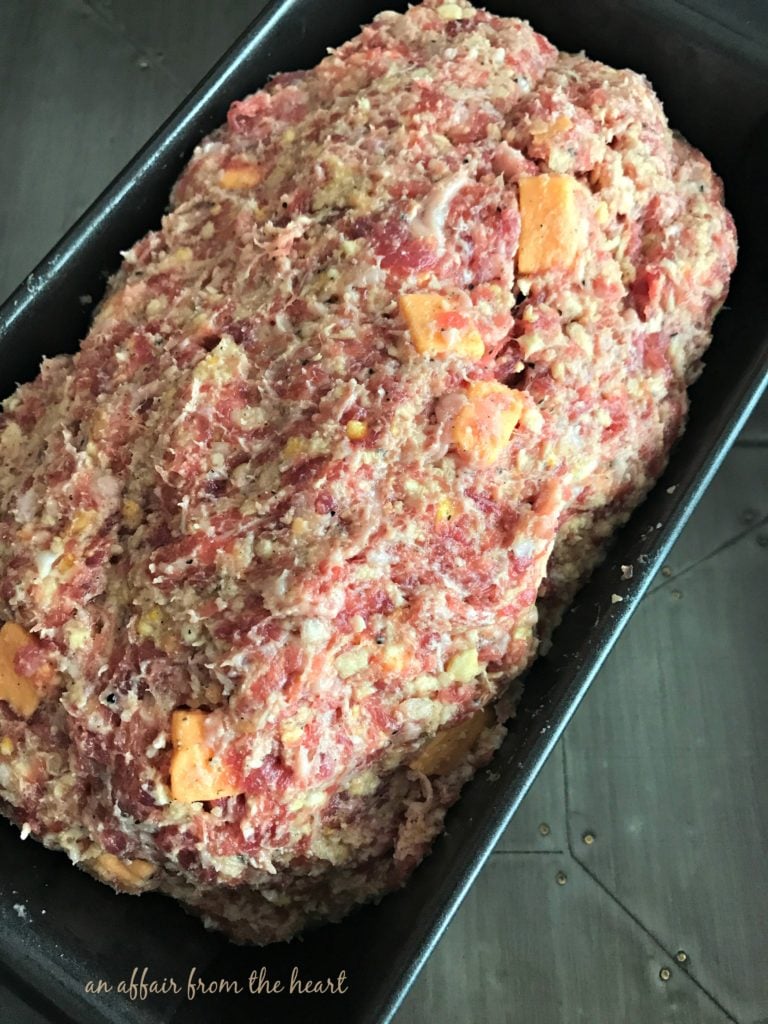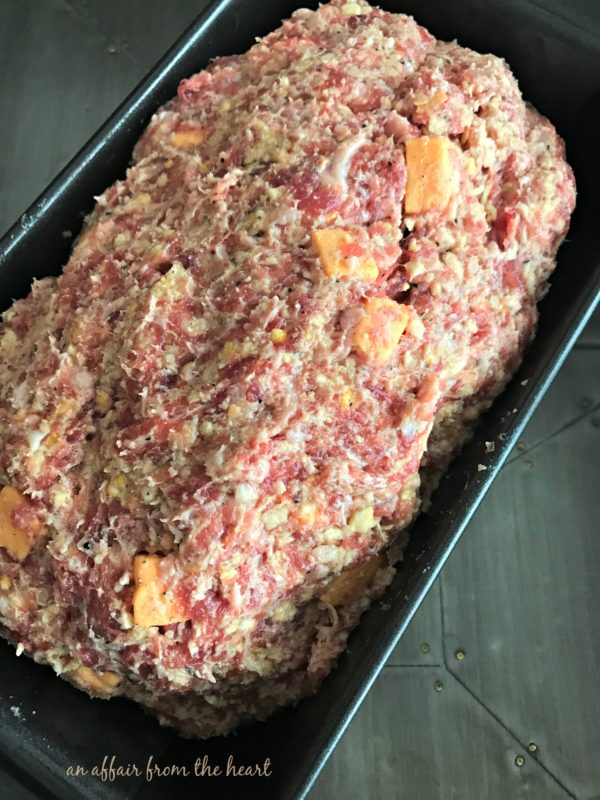 Place in your meatloaf pan and bake it up!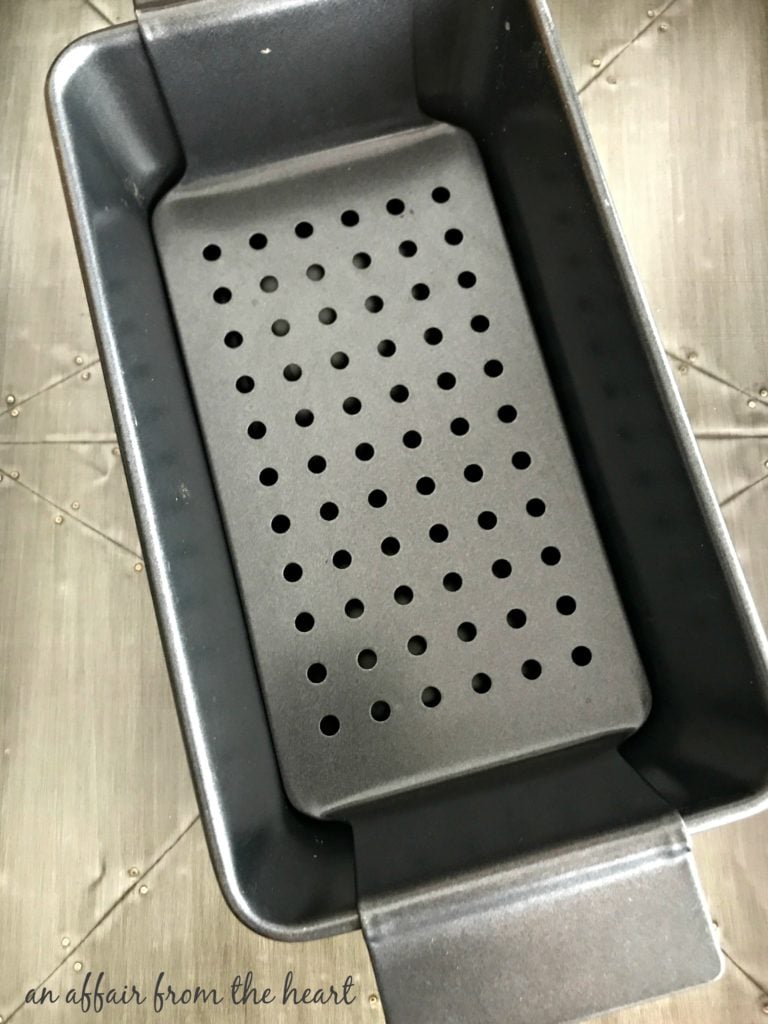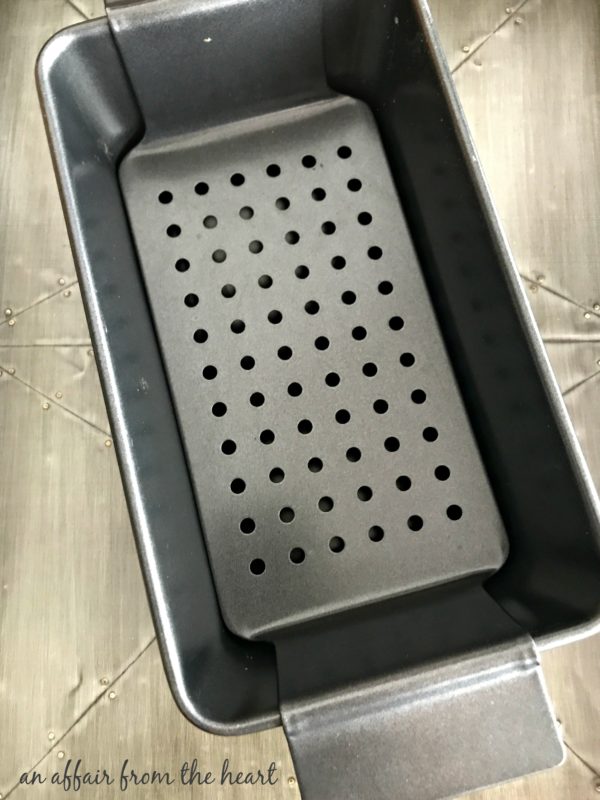 Speaking of pans — this meatloaf pan is awesome. Do you have one? The rack comes out and all of the drippings stay underneath. It's especially nice for this meatloaf because sausage is greasier than ground beef.
*affiliate link*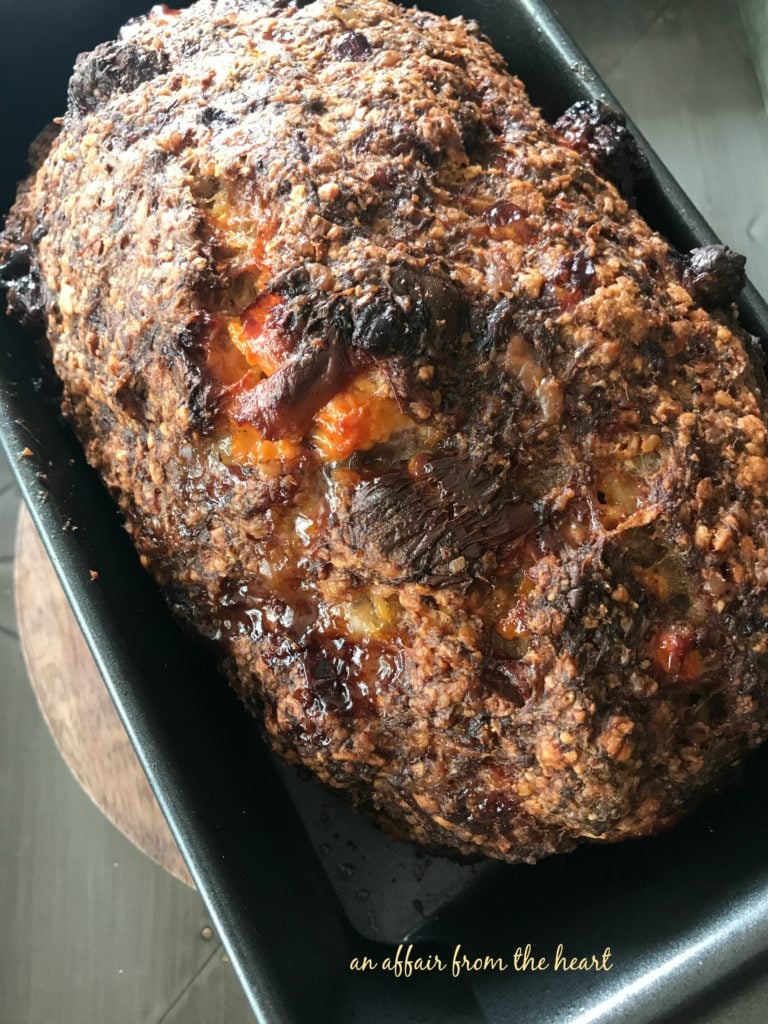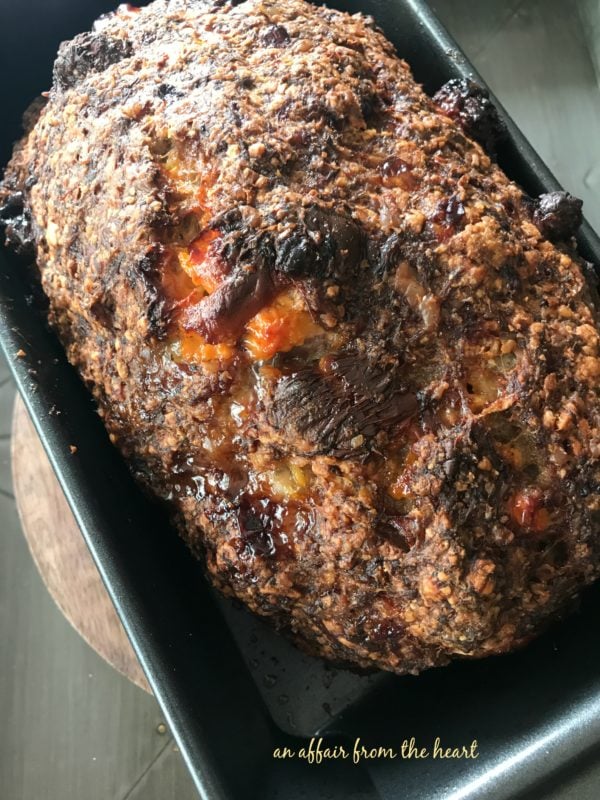 That outside crust on the meatloaf? DEE-LICIOUS!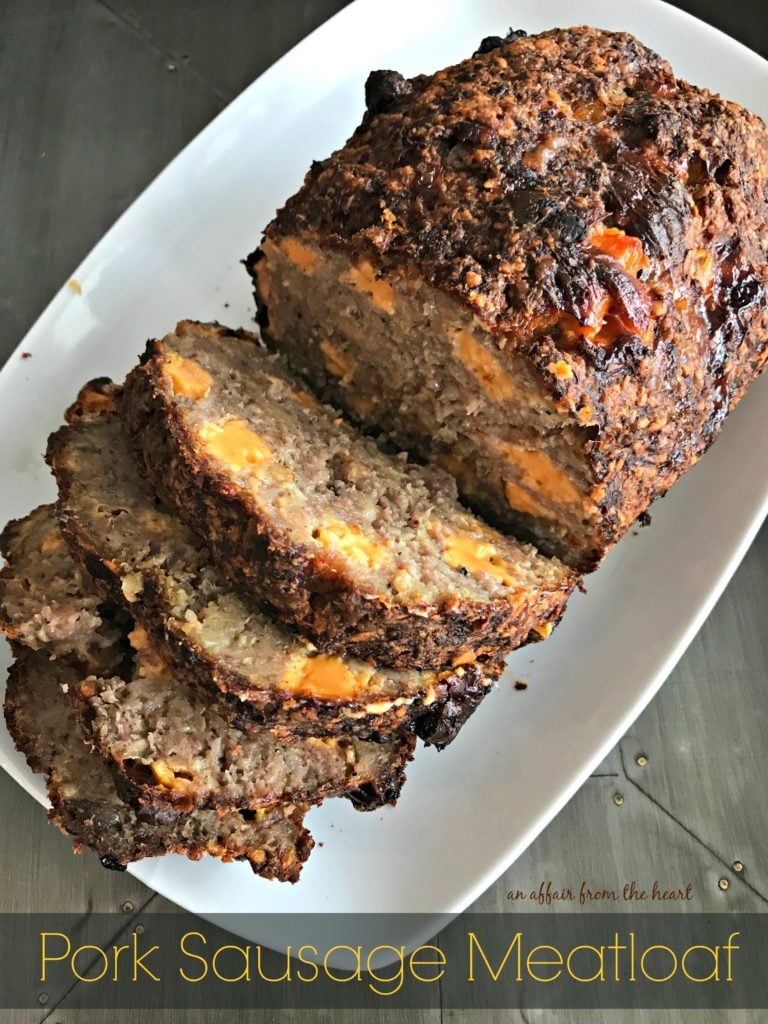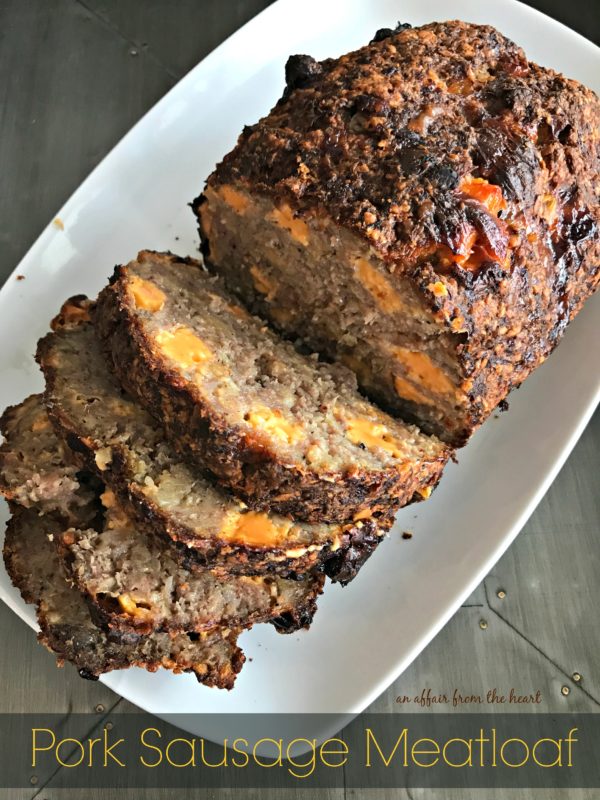 When I made this meatloaf, I doubled this recipe. The one I am typing up here, uses one pound of pork sausage, and is smaller, but would feed a family of four. I like to have leftovers, because this makes the BEST meatloaf sandwiches!
Yield: 4
Mom's Pork Sausage Meatloaf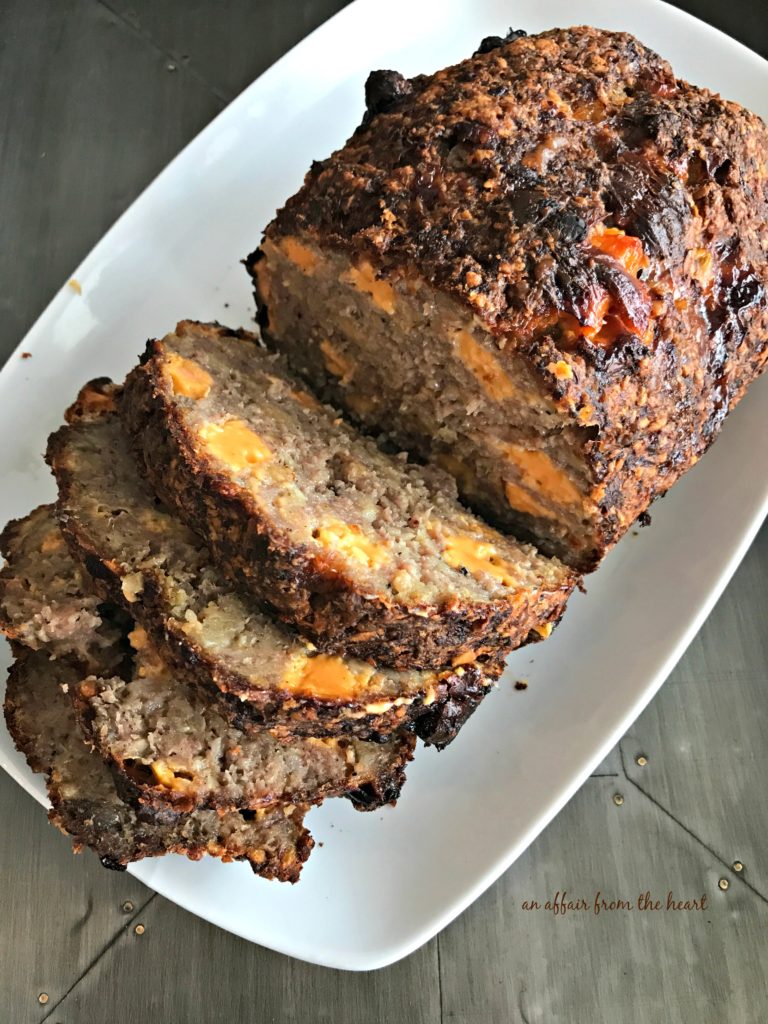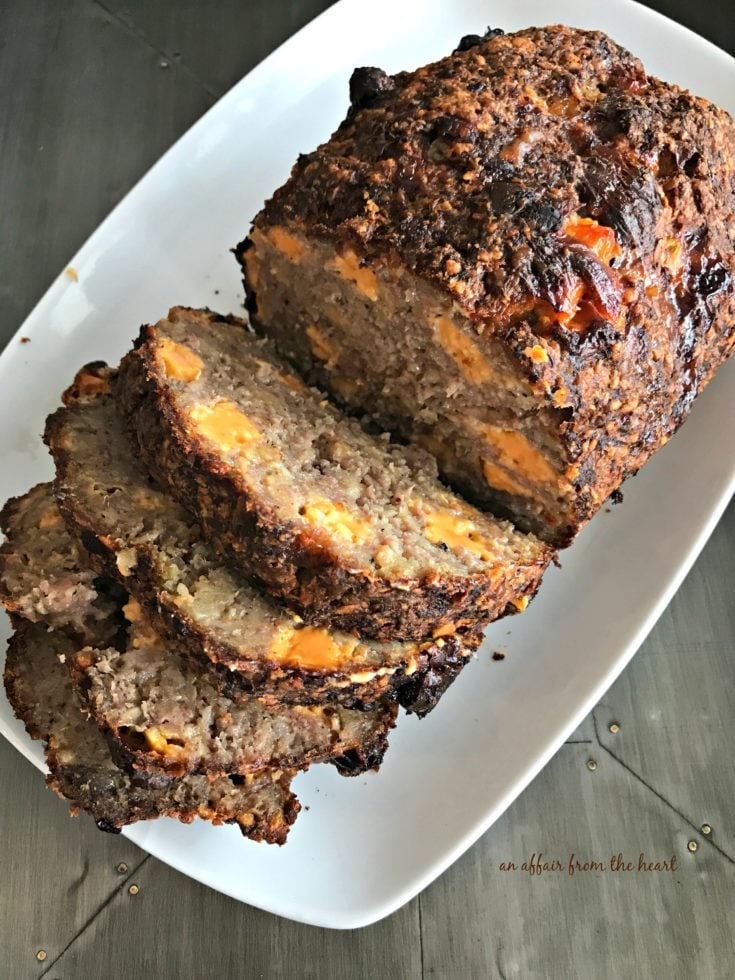 Pork sausage and cubes of cheese bake up into a super flavorful meatloaf. This is no ho-hum meatloaf, friends, -- try it tonight!
Cook Time
1 hour
15 minutes
Additional Time
40 minutes
Total Time
2 hours
5 minutes
Ingredients
1 pound Pork Sausage
1/4 cup milk
3/4 cups cracker crumbs, I use saltines
1/2 cup Velveeta cheese, cubed
1/4 cup dried minced onion, chopped
1 egg, slightly beaten
Instructions
Preheat oven to 350 degrees.
Prepare a loaf pan with non-stick cooking spray.
Combine all ingredients (except cheese) in a bowl, using your hands. Gently add in cheese, taking care not to smash the cubes.
Form into a loaf, place in meatloaf pan.
Bake uncovered for 11/4 hours. Meatloaf will be brown on top. (internal temperature for pork is 145 degrees F)
Notes
Double this recipe to have amazing leftovers and meatloaf sandwiches.
Cooking time will need to be adjusted to approximately 90 mins. Ovens vary. Check internal temperature and will be browned on top.
Nutrition Information:
Yield:
4
Serving Size:
1
Amount Per Serving:
Calories:

500
Total Fat:

38g
Saturated Fat:

13g
Trans Fat:

0g
Unsaturated Fat:

22g
Cholesterol:

157mg
Sodium:

1256mg
Carbohydrates:

12g
Fiber:

0g
Sugar:

4g
Protein:

27g
Nutrition isn't always accurate.