Toasted hoagie rolls, filled with ham, salami, pepperoni and melted cheese, topped with lots of veggies olive oil and red wine vinegar. This is one sensational sandwich!
This post is sponsored by BabbleBoxx.com on behalf of Single Edition Media.
Are you stuck in a rut on what to have for dinner? I get that way, and that's when I tell myself it's time to take it back to the basics.
Food doesn't have to be complicated. We just want it to taste amazing, right? I don't think that's too much to ask!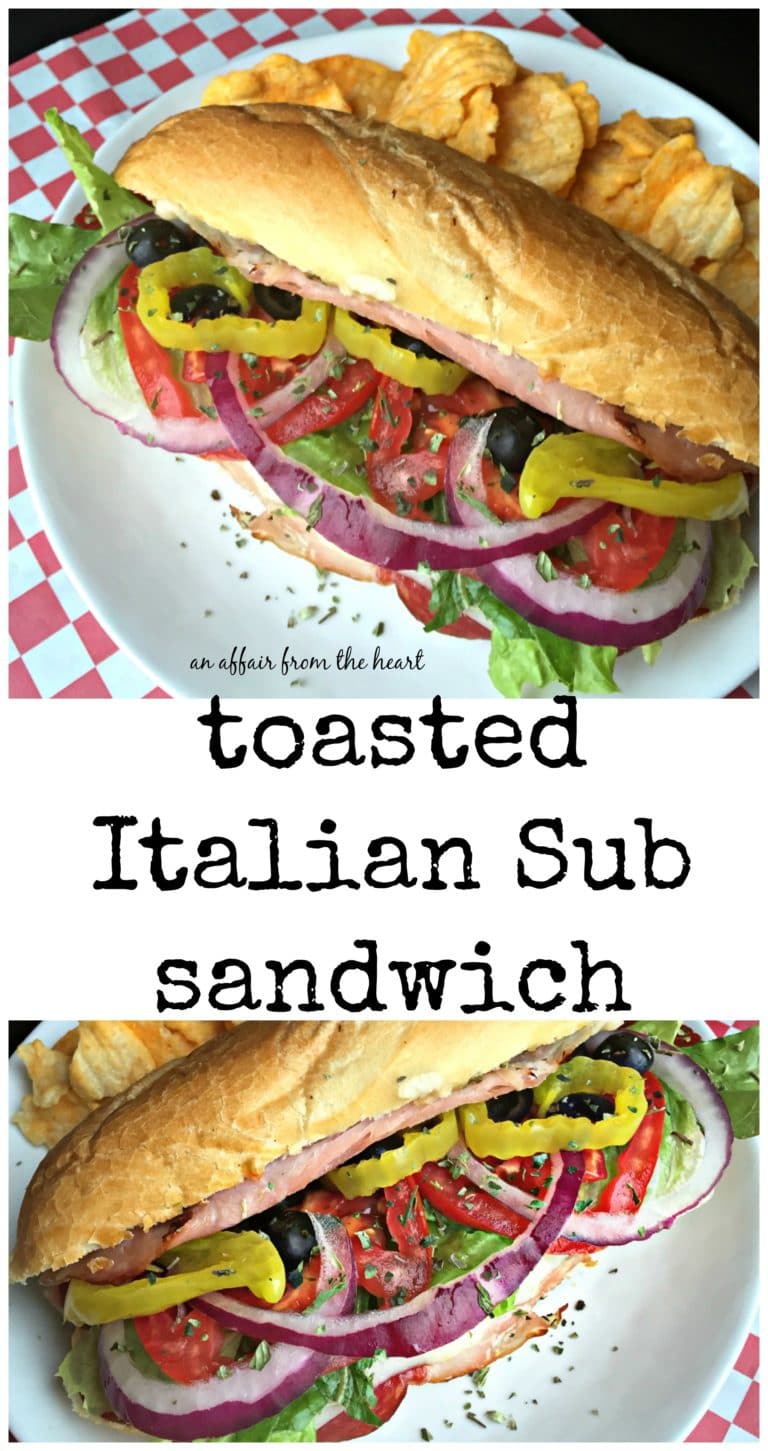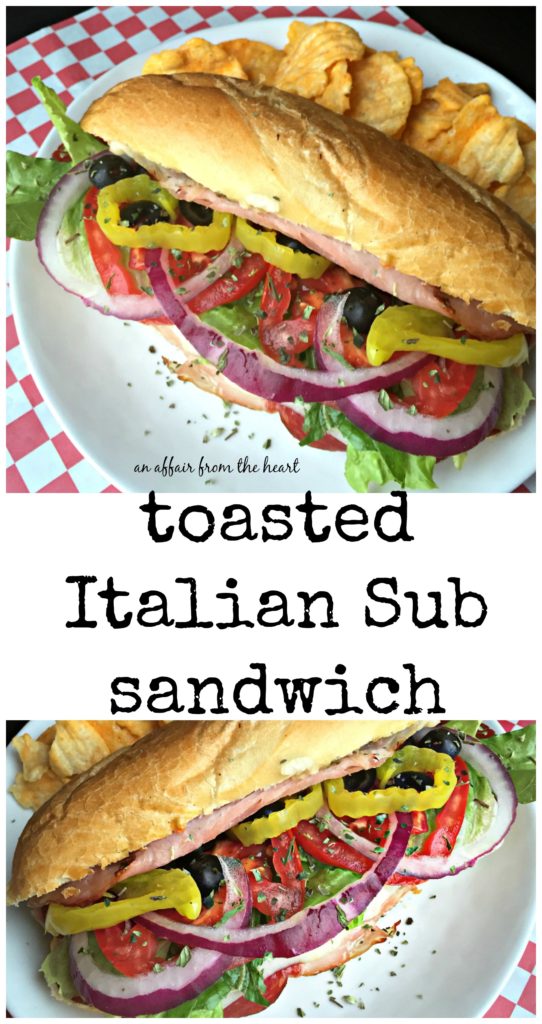 I pack my kid's lunch everyday. One thing I can guarantee I will have on hand during the school year is deli meats and cheeses. So, when I find a good recipe, using things I already have on hand, and I can do a little switch-a-roo and make something quick and delicious with for dinner, I am patting myself on the back. Easy and delicious meals are key to my sanity when my kids are in school.
These sandwiches are so tasty, they didn't even give me the "but we had sandwiches for lunch" line. These yummy toasted Italian subs would give any sub shop a run for their money!

Slather basil pesto on both sides of a hoagie roll, top with ham, salami and pepperoni and mozzarella cheese – toast it up in the oven, then it's time to add your toppings.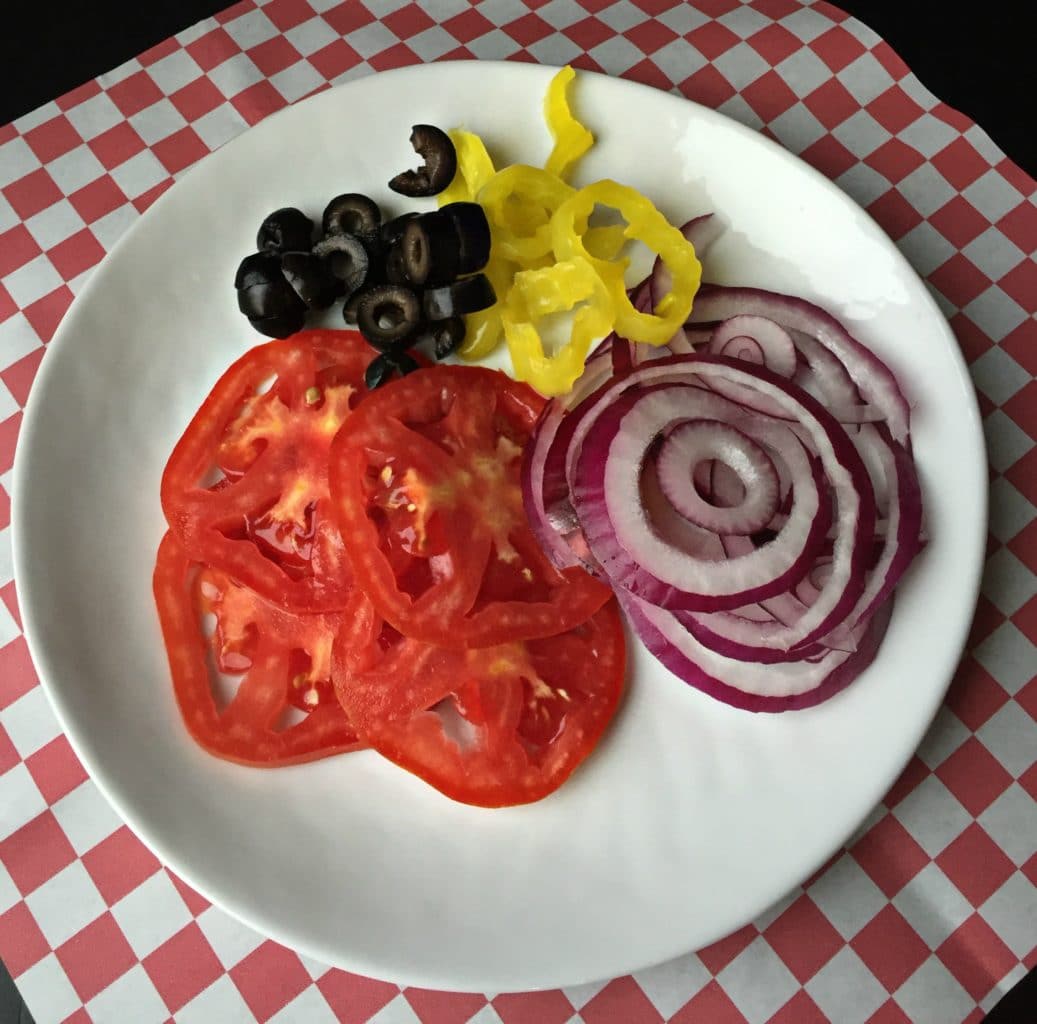 We added lettuce (not pictured) red onion, ripe tomatoes, black olives and peperoncini pepper slices. Drizzle with olive oil and red wine vinegar and sprinkle with oregano.
Fold it over and sink your teeth in! We served ours with the Popchips Ridges Potato Chips I received in my Babbleboxx. The cheddar and sour cream flavor was delicious!
Wait. Babbleboxx, you ask. What's that? Well, let me fill you in on all of the coolness that is Babbleboxx!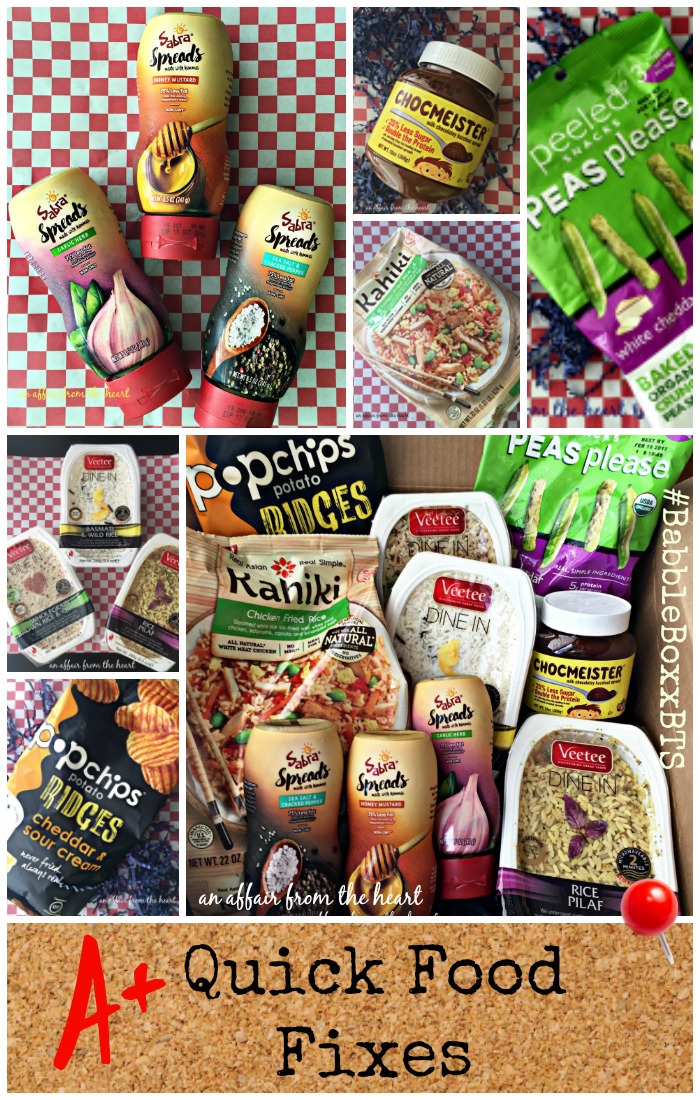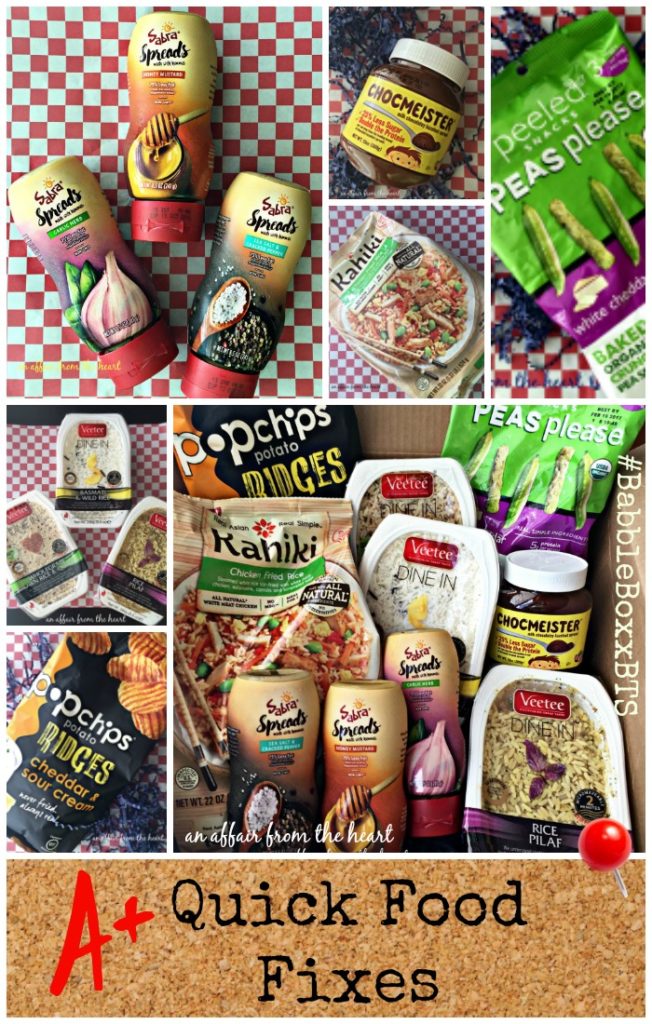 Being a food blogger is pretty cool for A LOT of reasons … Babbleboxx just up'd the coolness factor x 10! They are an influencer sampling program. Companies who want us to try their products and share them with our readers contribute to the box, the box is sent to me and I get to share it with you! Pretty cool, huh? This box was based around the Back to School season. The box was FULL of quick and easy snack and mealtime solutions, perfect for my family. Trust me, any way I can add ease to my life during this time of year, I am on board!
So, let me show you what they sent! (and pass on some amazing deals to you, too!)
I felt like I hit the mother-load here! There was literally something for everyone in my family to enjoy.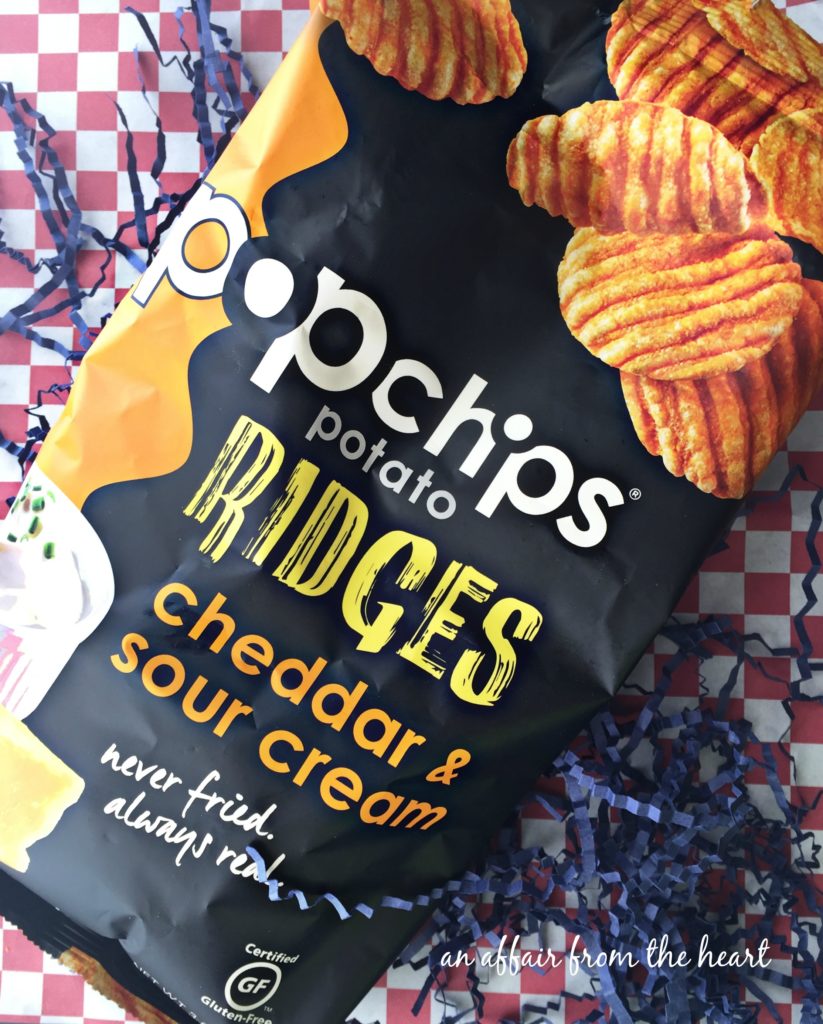 Let's start with the Popchips, because I already leaked that part! We have long been fans of Popchips. My husband and I enjoy them for lunch a couple of times a week. However, the Popchips Ridges Cheddar Sour Cream Flavor was new to us! Sharp cheddar, smooth sour cream and potatoes—it's the ultimate threesome! They are gluten free, always popped, never fried, they are HALF the fat of potato chips and pair perfectly with dips or sandwiches.
(wink-wink)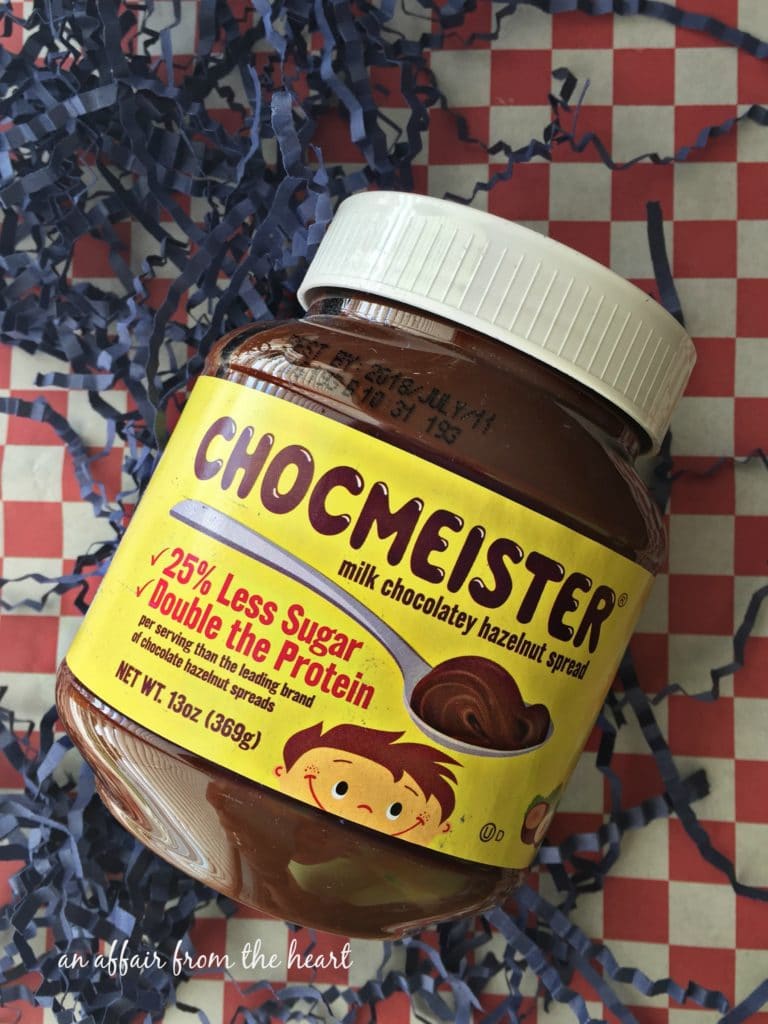 This next one — think a warm piece of toasted bread or English muffin with a nice coat of Peanut Butter & Co.'s Chocmeister Chocolatey Hazelnut Spread – perfect for breakfast! Grab it and go out the door with a smile on your face! I will also tell you that dipping a strawberry in it — insanely good! Chocmeister has it all – the classic chocolate hazelnut taste you crave plus right now thru September 30, 2016, you can get a 20% discount on your order! See ilovepeanutbutter.com for more details! Less Sugar, More Chocolate!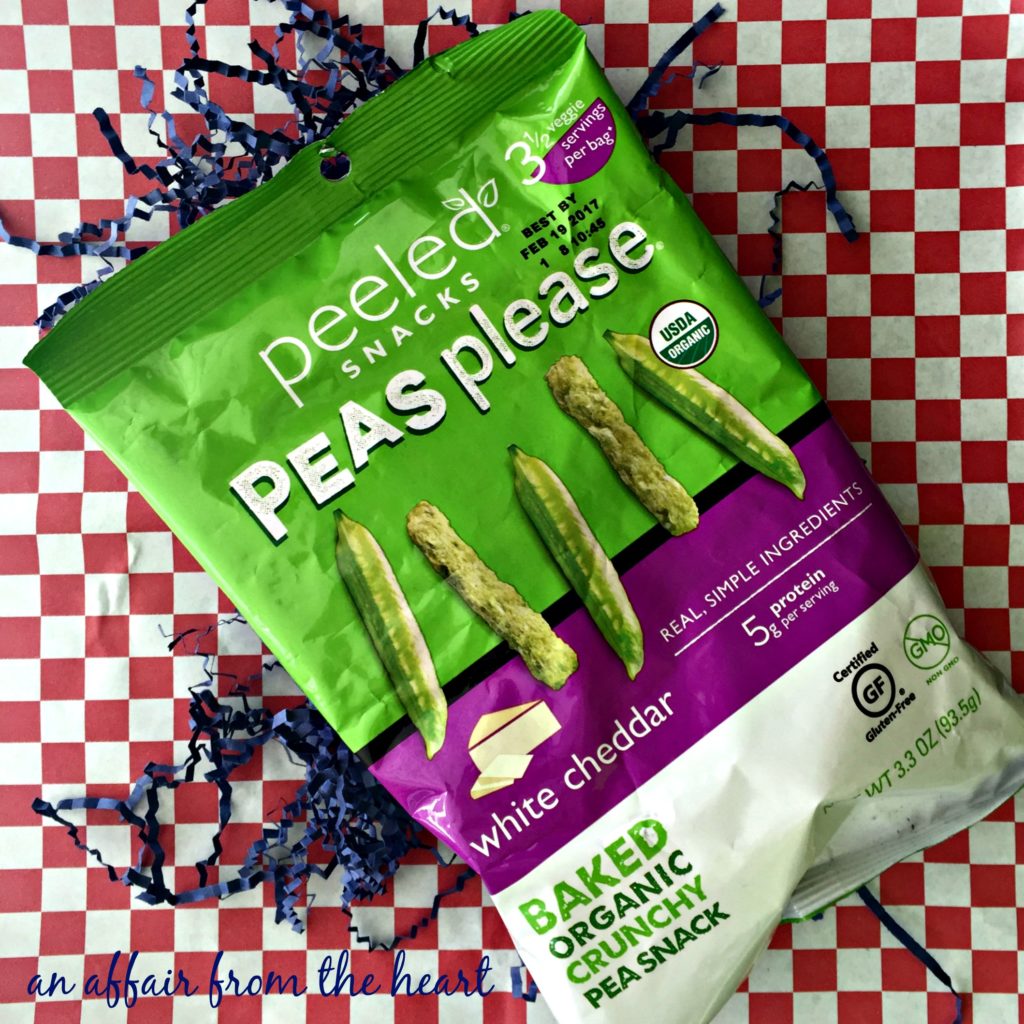 Now these Peeled Snacks White Cheddar Peas Please snacks made my kids' eyes light up. I have some serious PEA LOVING kids, my friends! They are perfect for on the go snacking. Throw them in their backpacks for a great healthy snack after school before practice. Peas Please are nutrient-dense and help you get needed nutrients in your diet by offering ½ cup veggie, five grams protein and three grams fiber per serving. Fiber and protein help keep you full longer and avoid cravings for less healthy alternatives. Plus, they LOVE them!! Give them a try for yourself, and right now, through September 30, 2016, get 15% off your purchase of $25 or more with the promo code BABBLE16.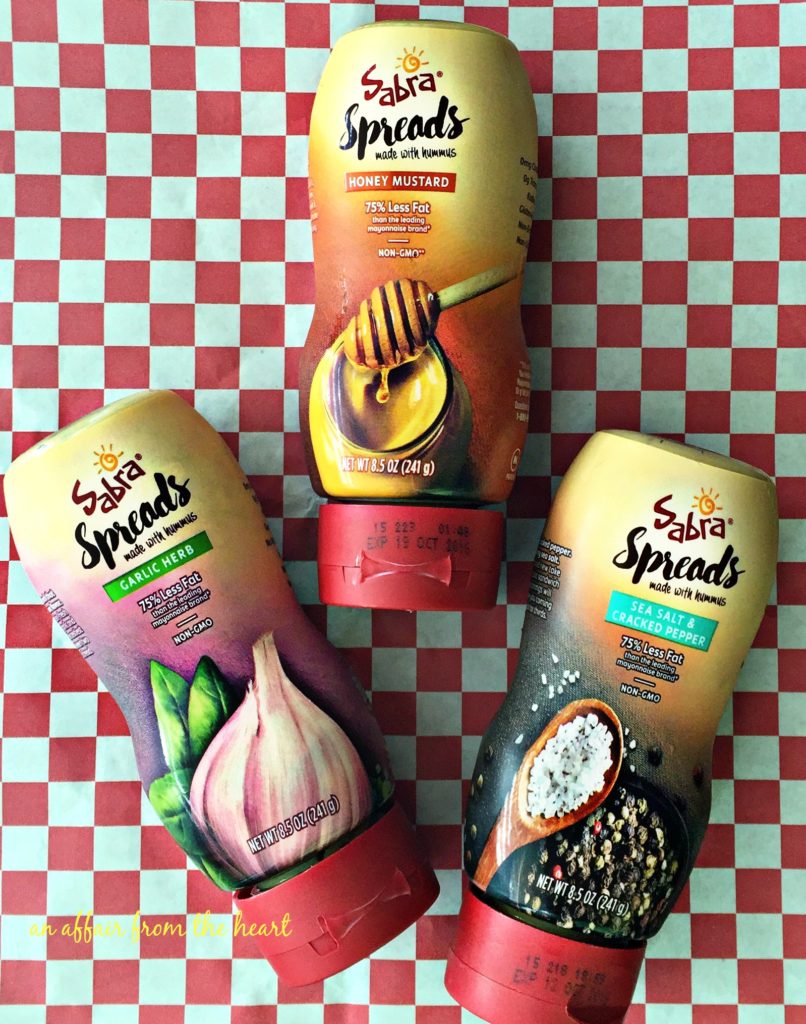 We have all heard of Sabra brand hummus, right? Well, check THIS out! Garlic Herb, Honey Mustard and Sea Salt & Cracked Pepper Sabra Spreads™ with Hummus — shut the front door! Take your sandwich to a whole new level with the three flavors that are just hitting the markets. Sabra Spreads have 75% less fat than the leading mayonnaise, they are packed full of flavor, and come in a convenient squeeze bottle. Try the honey mustard on chicken sandwiches — oh my! These will be a staple in our fridge from now on.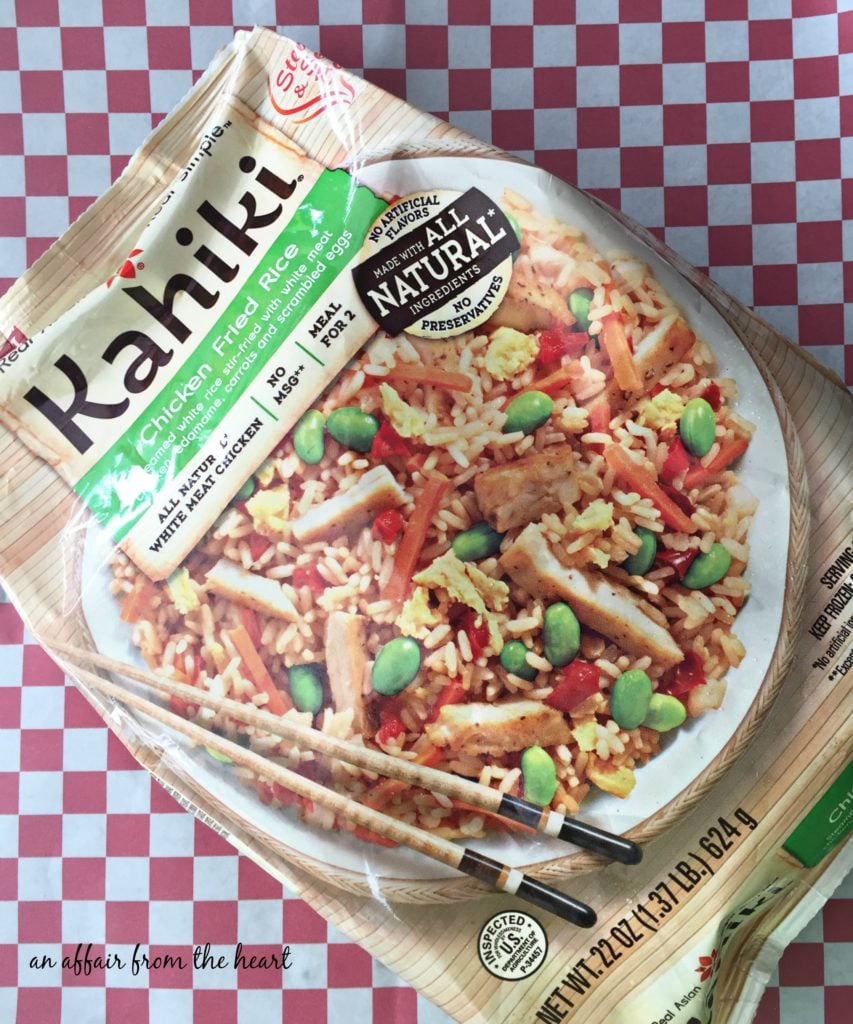 When we are running short on time, my go to phone number is our local Chinese restaurant. We can skip the take out, and enjoy Chinese food right at home, now that I have discovered Kahiki! Kahiki products are perfect for people with busy schedules who crave new and exciting flavors with a home-cooked taste. We tried their Chicken Fried Rice. Portioned for two, it was perfect for my daughter and I to enjoy one night over algebra homework. You know it's good if it makes algebra tolerable! 😉 Now, you can try Kahiki, too, and with great savings! For a limited time, print this Buy 1 Get 1 FREE Coupon for our new Yum Yum Stix™, Bowl & Roll™ entrees or Egg Rolls. While there, download their FREE Asian Dinner Party Planner!
This last one, is great for all of us, because, we eat A LOT of rice in our house, but I would have to say that my two older kids were the ones who got to really enjoy these Veetee Rice bowls. They are perfect for them. One is away at college, and meals like this are top notch in his book – the other is at cosmetology school, and she is all about anything quick and easy she can zap in the microwave and eat before she's on to her next client. All three flavors got two-thumbs up; Whole Grain & Quinoa, Jasmine, Basmati & Wild, and Rice Pilaf – I was told the rice pilaf was extra yummy with a little left over chicken stirred in. Mom is happy because I know they are made with all natural ingredients and the tray is BPA-free and recyclable. You are going to want to give these a try, find out where to buy them HERE.
With all of these options, breakfast, lunch, dinner and snacks – back to school should be a snap! (well, except for algebra. 😉 )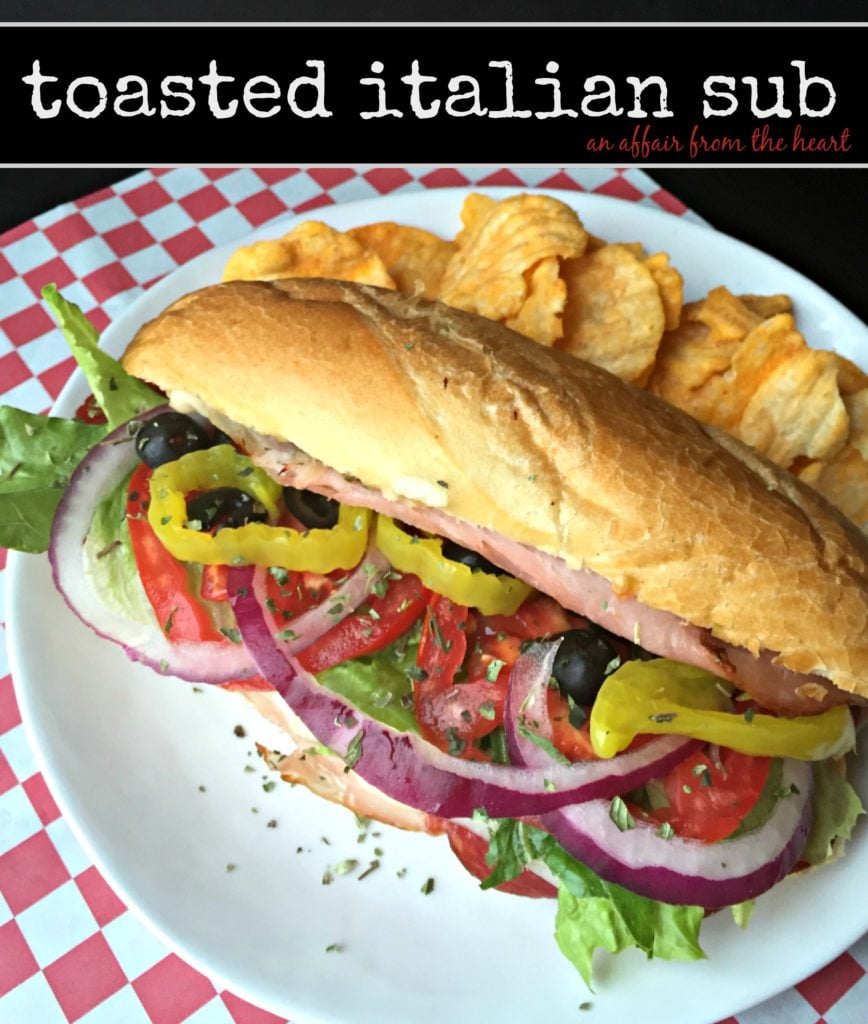 Ready for the recipe/how to for this super easy weeknight meal?
---
Yield: As many as you need!
Toasted Italian Sub Sandwiches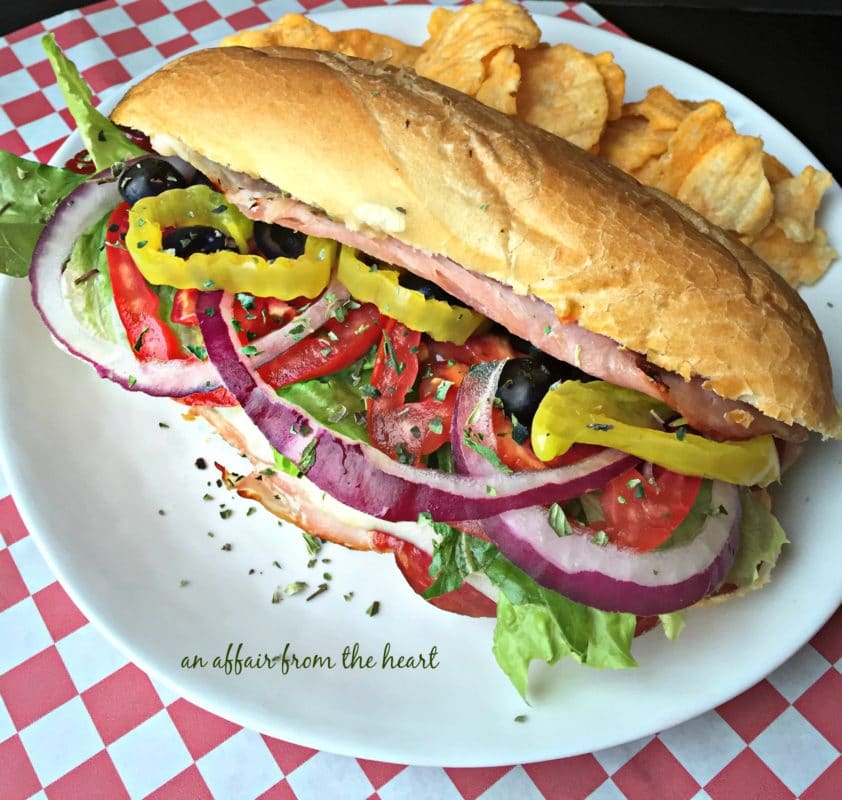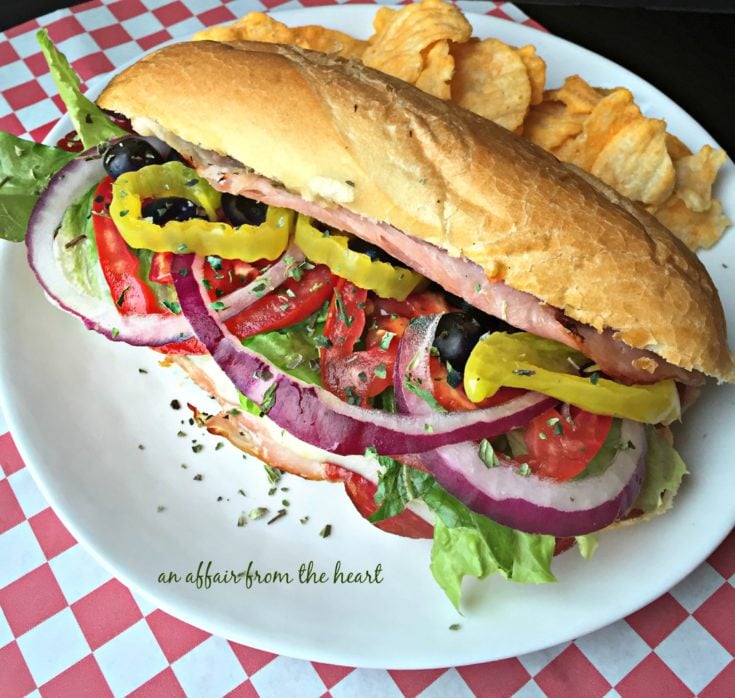 Toasted hoagie rolls, filled with ham, salami, pepperoni and melted cheese, topped with lots of veggies and oil and red wine vinegar. This is one sensational sandwich!
Ingredients
Hoagie Rolls, 1 per person
Basil Pesto, 1 Tablespoon per sandwich
Deli Ham Slices, 2 per sandwich
Hard Salami Slices, 2-3 per sandwich
Pepperoni slices, 4-5 per sandwich
Mozzarella cheese slices, 1 1/2 per sandwich
For topping: Ripe tomato slices, black olives, peperoncini slices, lettuce and red onion slices.
Red wine vinegar and olive oil and oregano
Instructions
Preheat oven to 300 degrees.
Slice your hoagie rolls in half, but not all the way through. Lay them open faced on a cookie sheet.
Slather 1/2 Tablespoon of basil pesto on each inside half.
Top with ham, salami, pepperoni and mozzarella cheese slices. Bake for 10 minutes or until bread is toasted and cheese is melted.
Top with toppings of choice, sprinkle with oregano and drizzle with red wine vinegar and olive oil.
Serve warm.
Nutrition Information:
Yield:
1
Serving Size:
1
Amount Per Serving:
Calories:

2125
Total Fat:

90g
Saturated Fat:

23g
Trans Fat:

1g
Unsaturated Fat:

60g
Cholesterol:

112mg
Sodium:

4934mg
Carbohydrates:

250g
Fiber:

24g
Sugar:

39g
Protein:

84g
Nutrition isn't always accurate.
---

If you make this recipe, I'd love to know! Snap a picture, share the photo on social media with the hashtag #AnAffairFromTheHeart – I'd love to see what you made! – Michaela