The easiest, most buttery, delicious bread, baked in a pyrex bowl. It's quite possibly the most perfect bread.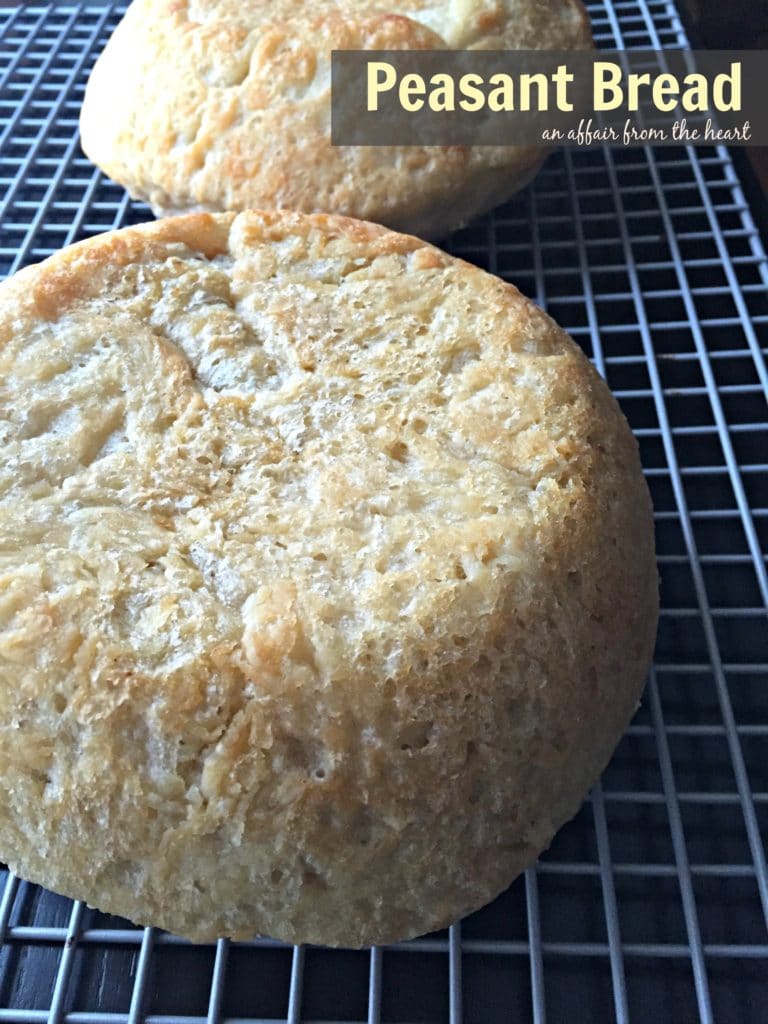 Ok people. This is a public service announcement.
You positively — ABSOLUTELY — HAVE TO make this bread.
A couple of weeks ago, this recipe showed up in my facebook newsfeed. A friend had shared it, and as soon as I set my eyes on it, I went directly to the blogger who had made it, Alexandra's Kitchen. I have told you all before, that I have always been intimidated by recipes using yeast. I have no idea why? I love to bake bread but it's typically more of the quick bread variety, you know, like my Banana Bread recipe. (the last one you will ever need, by the way…) Until recently I had never really made a yeast type bread from scratch, then I made No Knead Crusty Dutch Oven Bread. Oh my stars. I wouldn't have thought I could make another bread quite that yummy. Until now.
This bread is made with simple ingredients, it's got the most buttery outside and soft inside … and you bake it right in a pyrex bowl! It made two small loaves, and I will confess that I made it TWICE in one day.
This bread is perfect sliced on it's own, but know that it makes the BEST toast.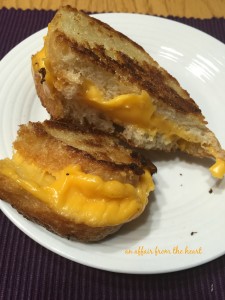 Oh, and my husband said the BEST grilled cheese sandwich he had ever eaten.
I took a few photos while I made the bread, I will share them here with you. I encourage you though to take a look at the original site, she does a FABULOUS job of explaining the prep, if my instructions sound at all confusing.
The bread starts with unbleached all purpose flour, a bit of sugar, some salt, water and yeast.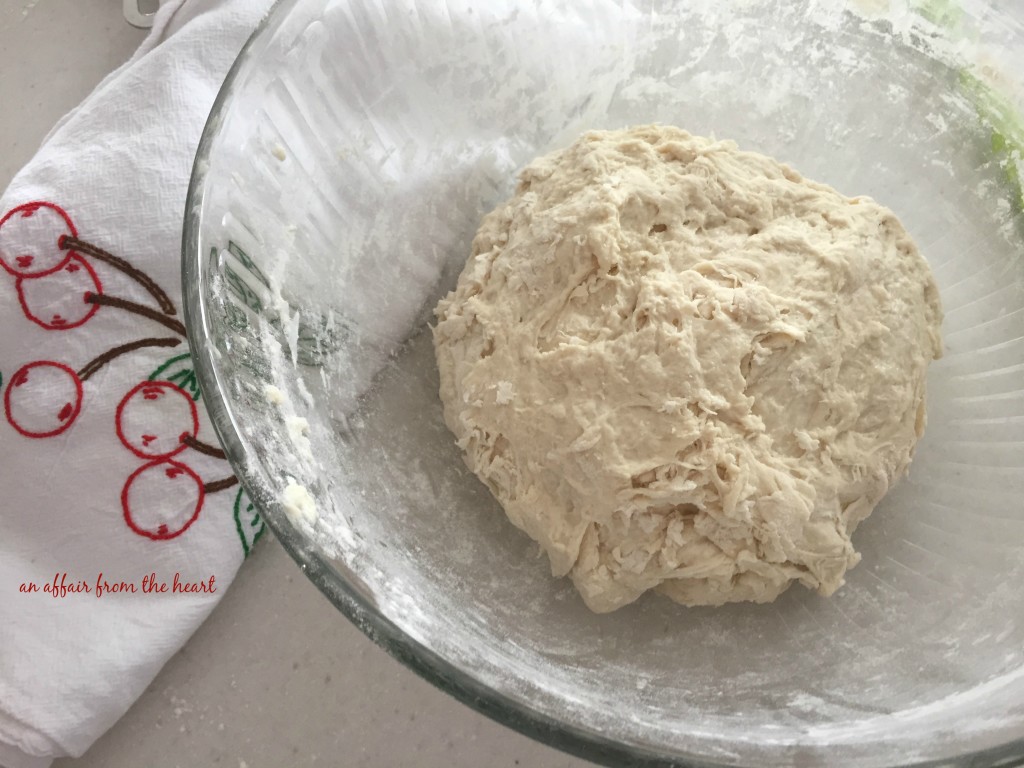 Mix it up, and cover it with a tea towel to rise.
Risen and ready to divide.
Butter two pyrex bowls.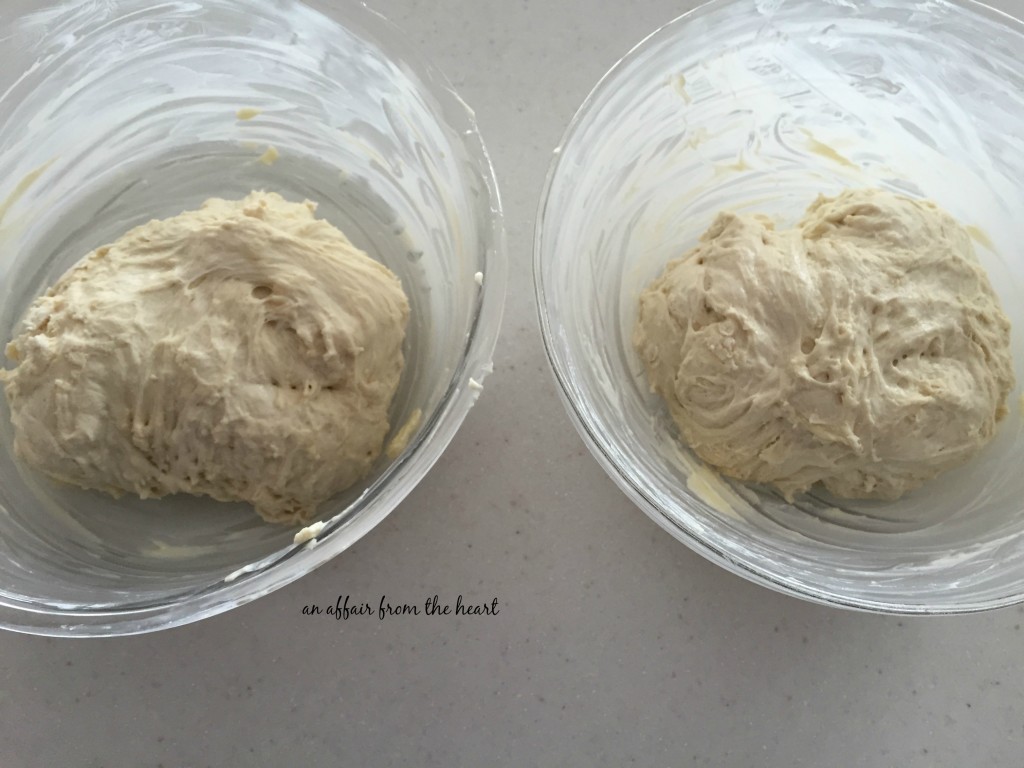 Divide the dough into two loaves. Rise again, Bake and turn out onto a wire rack to cool.
Pause momentarily to kiss the nose of your audience.
This is Theo – our 12 week old boxer. AKA my kitchen side-kick.
**Notes: I made this bread twice in one day as I told you before. I never took the time to watch the video. I couldn't figure out why the dough wouldn't rise higher on the second rise. The bread was still fluffy and delicious, but not the height of Alexandra's bread. I realized that I was baking it in bowls that were too large. She says to use a 322 pyrex bowl (one quart size). I just ordered some on Amazon. 😉 **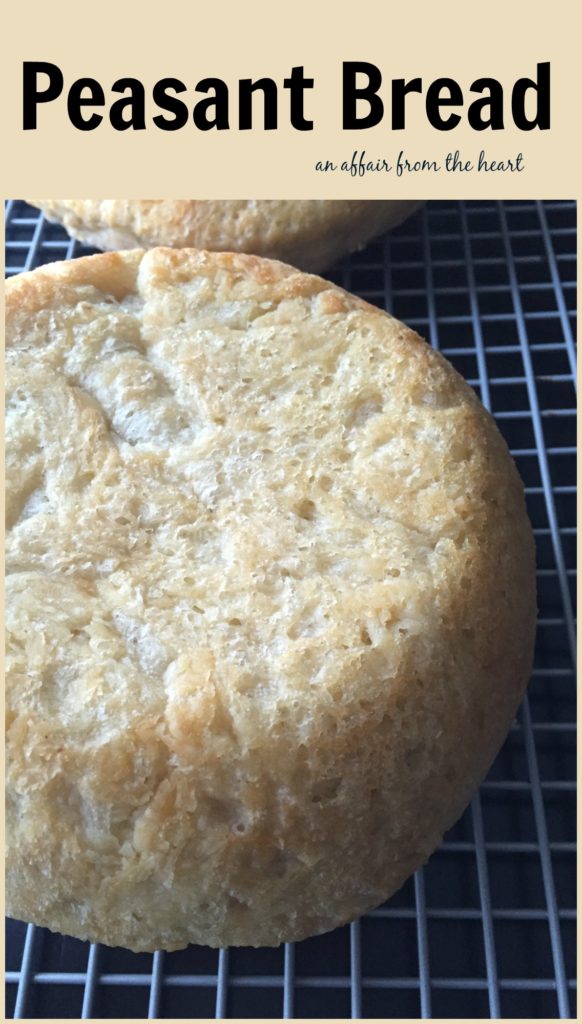 —
Yield: 2 loaves
Peasant Bread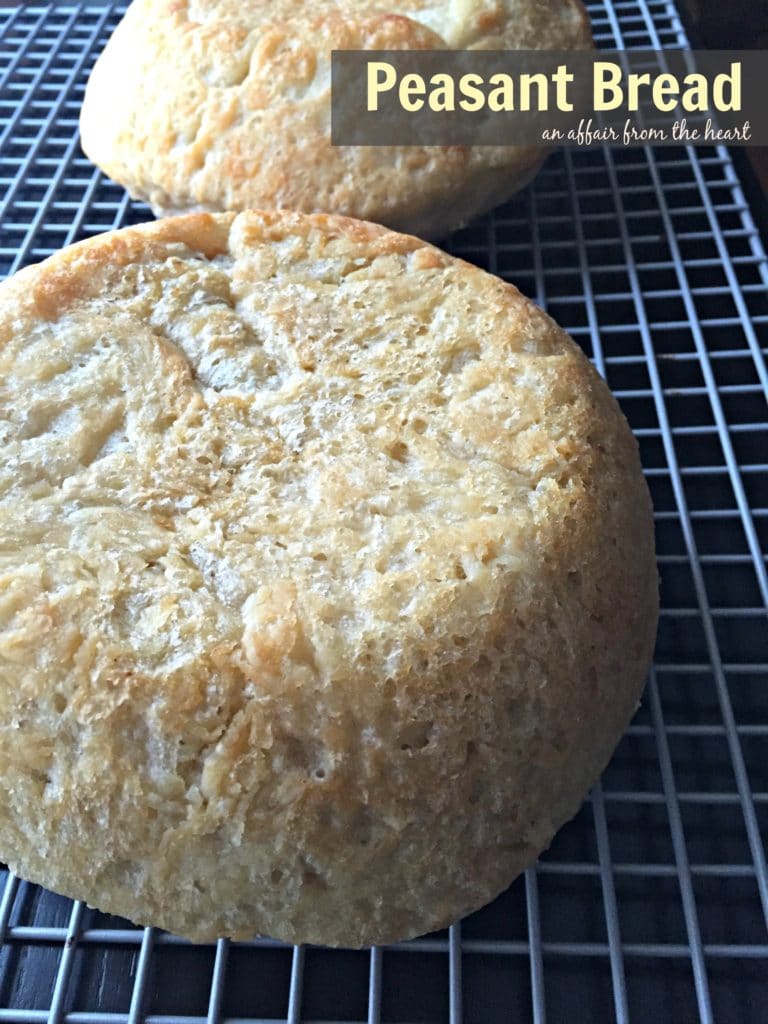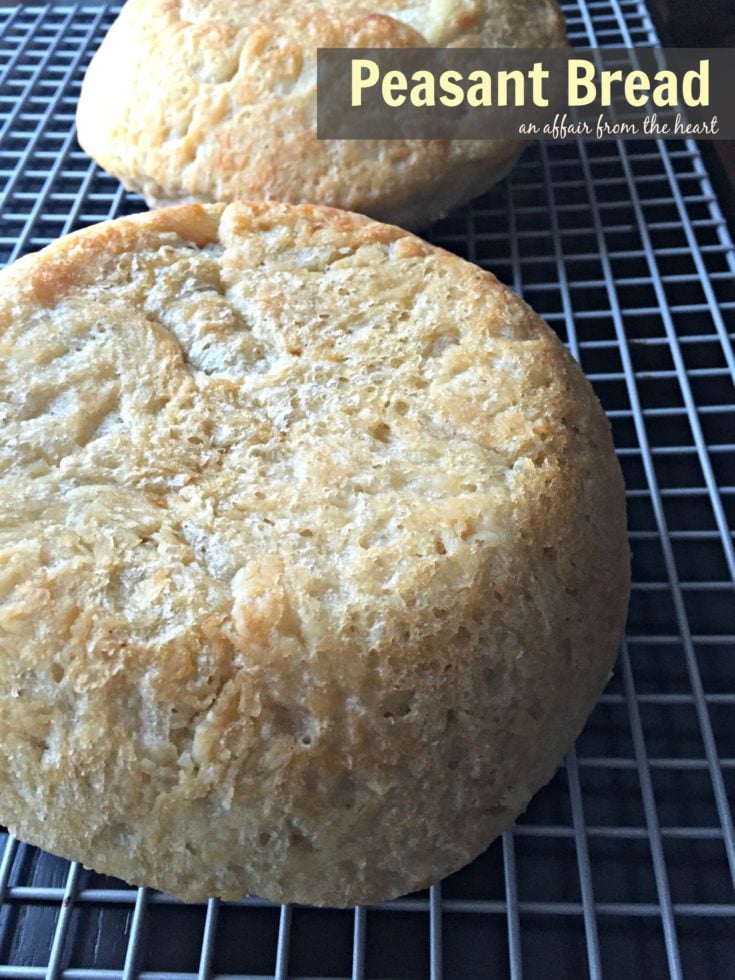 The easiest, most buttery, delicious bread, baked in a pyrex bowl. It's quite possibly the most perfect bread.
Additional Time
3 hours
18 minutes
Total Time
3 hours
50 minutes
Ingredients
4 cups all-purpose UNBLEACHED Flour
2 teaspoons kosher salt
2 cups lukewarm water (**Tip from Alexandra: add 1 1/2 cups cold water to 1/2 cup boiling water to have the perfect temperature)
2 to 3 teaspoons sugar (I used 2 1/2)
2 teaspoons active-dry yeast
2 Tablespoons butter, room temperature
Instructions
Mixing the dough: If using active-dry yeast: Dissolve the sugar into the water, in a small bowl. Sprinkle the yeast over top. (no need to stir) Let it stand for about 10 to 15 minutes or until the mixture is foamy. — this step ensures that the yeast is active. In a large bowl, whisk together flour and salt. When yeast/water/sugar mixture is foamy, stir it up, and add it to the flour bowl. Mix until the flour is absorbed. ** If you are using instant yeast: In a large mixing bowl, whisk together the flour, salt, sugar, and instant yeast. Add the water. Mix until the flour is absorbed.
Rising Dough: Cover bowl with a tea towel or plastic wrap and set aside in a warm place to rise for 1 - 1 1/2 hours. (If you are letting the bread rise in a cool place, it can take as long as two hours to rise.) ** Tip from Alexandra: Create a slightly warm spot for your bread to rise by turning the oven on to 350 degrees for a minute, then turn it off. Note: Do not allow the oven to heat for more than 1 minute — it will be too hot. Place bread in warm(ish)oven to rise.
Dividing Dough: Preheat the oven to 425ºF. Grease two oven-safe glass bowls (such as a 1 quart pyrex) with about a tablespoon of butter each. Using two (smaller sized) forks, punch down your dough and scrape it from the sides of the bowl. Turning dough onto itself towards the middle. Loosen entirely from the sides of the bowl. Using your two forks, divide the dough into two equal portions — scoop up each half and place into your buttered bowls.
Second Rise: Let the dough rise for about 20 to 30 minutes (uncovered) in a warm place. (If your stove top is over your oven place it on your stove top, this will work great. I have a wall oven, so I just placed mine on the counter next to the oven) Let it rise until just below or slightly above (depending on what size bowl you are using) the top of the bowls.
Baking the bread: Place bowls in oven, and bake for 15 minutes. Reduce the heat to 375º and bake 15 minutes longer. Remove from oven and turn loaves onto a cooling rack. Cool for 10 minutes before slicing..
Notes
You can find the original recipe and fantastic step by step instructions, including video HERE
Nutrition Information:
Yield:
2
Serving Size:
1
Amount Per Serving:
Calories:

1049
Total Fat:

14g
Saturated Fat:

8g
Trans Fat:

0g
Unsaturated Fat:

5g
Cholesterol:

31mg
Sodium:

2232mg
Carbohydrates:

199g
Fiber:

8g
Sugar:

7g
Protein:

28g
Nutrition isn't always accurate.

If you make this recipe, I'd love to know! Snap a picture, share the photo on social media with the hashtag #AnAffairFromTheHeart – I'd love to see what you made! – Michaela