Loaves and Loaves of Meatloaf
As an Amazon Associate and member of other affiliate programs, I earn from qualifying purchases.
Loaves of meatloaf pretty much define the essence of comfort food and making homemade meatloaf so easy that serves as comfort, too.
And most importantly…No matter how you slice it, meatloaf is a meal everyone can enjoy. But it doesn't have to be plain 'ol ground beef with ketchup baked on top — no Sir! Browse this wide array of meatloaf recipes that your family will love right here!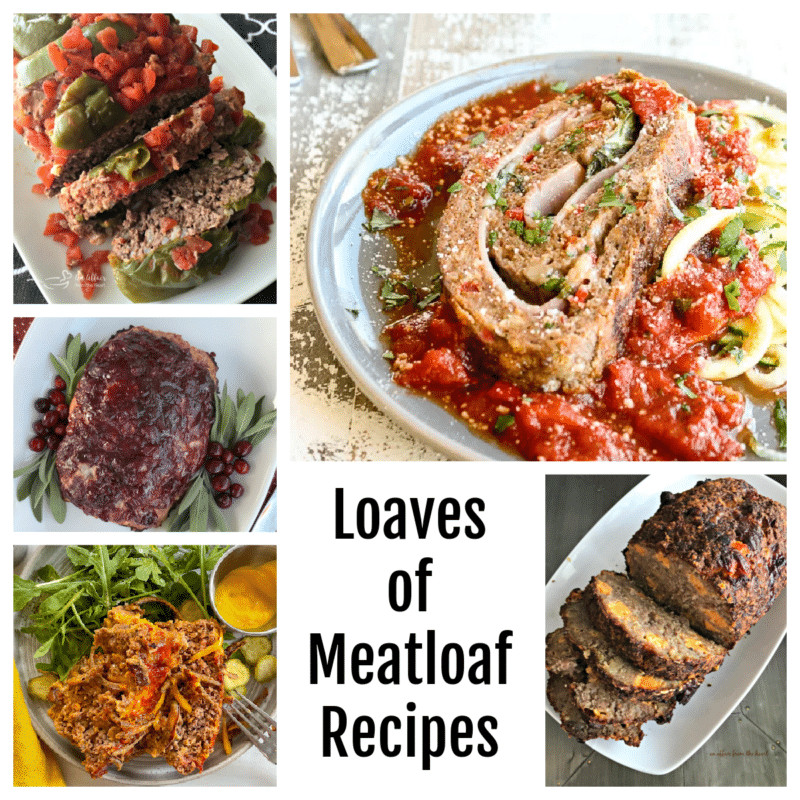 Meatloaf Recipes For Everyone
As a kid growing up, meatloaf wasn't really my favorite meal. I never really got the draw of meat with ketchup baked on top?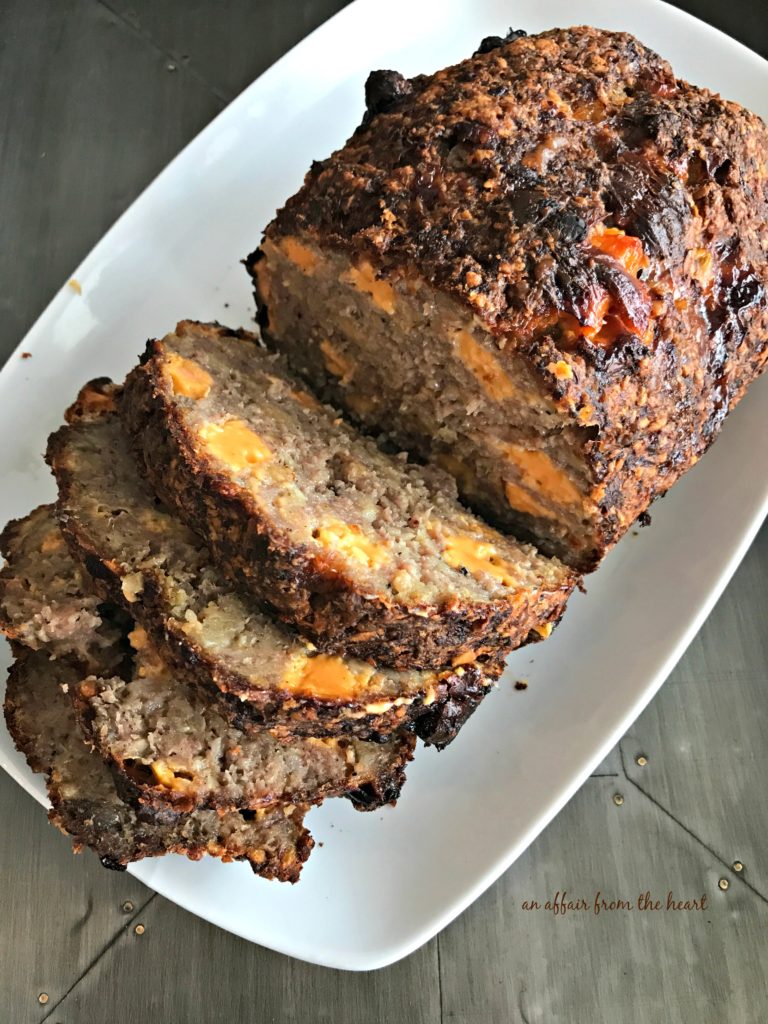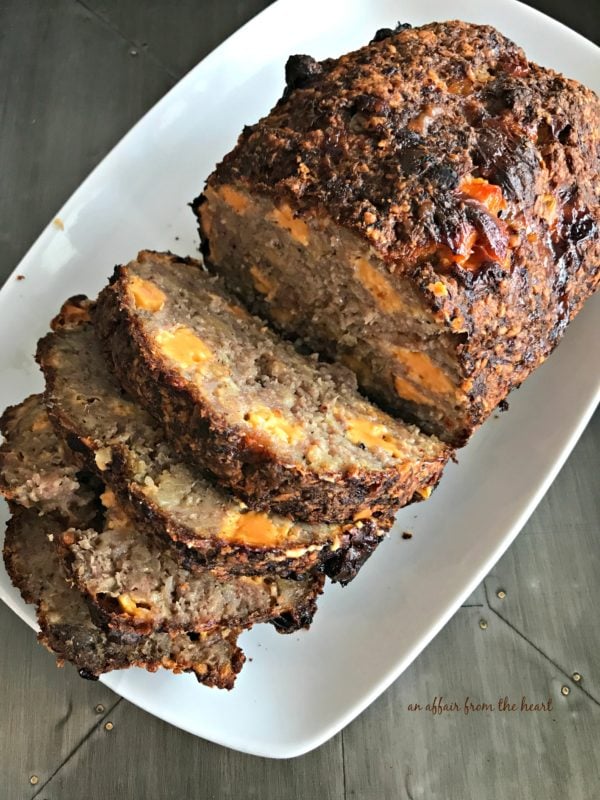 Then one day my mom made Pork Sausage Meatloaf, and it had all sorts of flavor and little pockets of cheese inside. Now that, my friends, that was a meatloaf I could enjoy! And right then and there my eyes, and my taste buds, were opened to the extraordinary potential of a great meatloaf recipe!
Traditional Meatloaf Recipes And Unique Meatloaves
Whether you love a classic traditional meatloaf or wish to try out some unique variations on meatloaves, read on…
Because there is absolutely no limit to how creative you can get with meatloaf.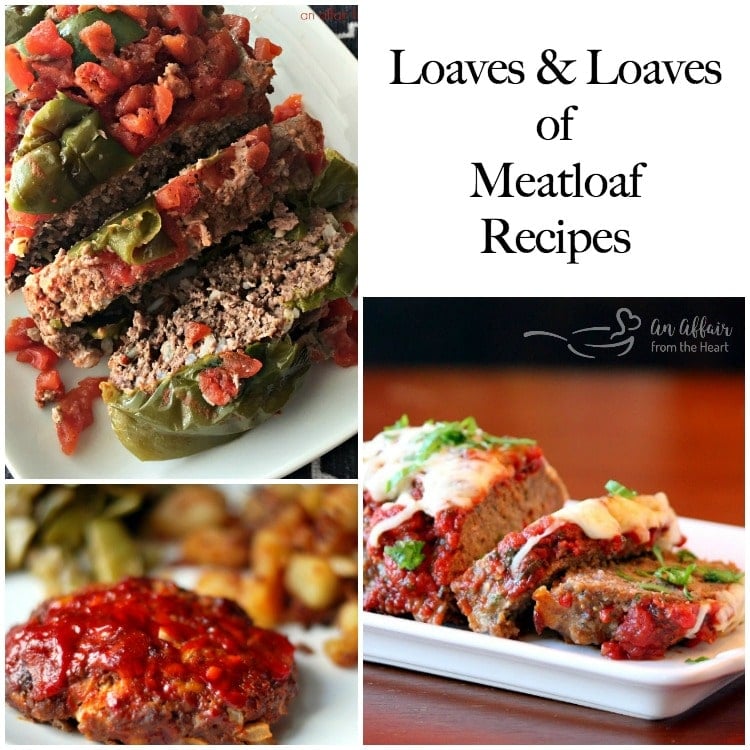 Types Of Meat For Meatloaf
Gourmet meatloaf all comes down to the choices of meat to use. Many classic meatloaf recipes use ground lamb in addition to ground beef and pork. Truth be told, you can use any type of meat for meatloaf. So if you prefer ground turkey or chicken to beef, lamb, or pork, go for it!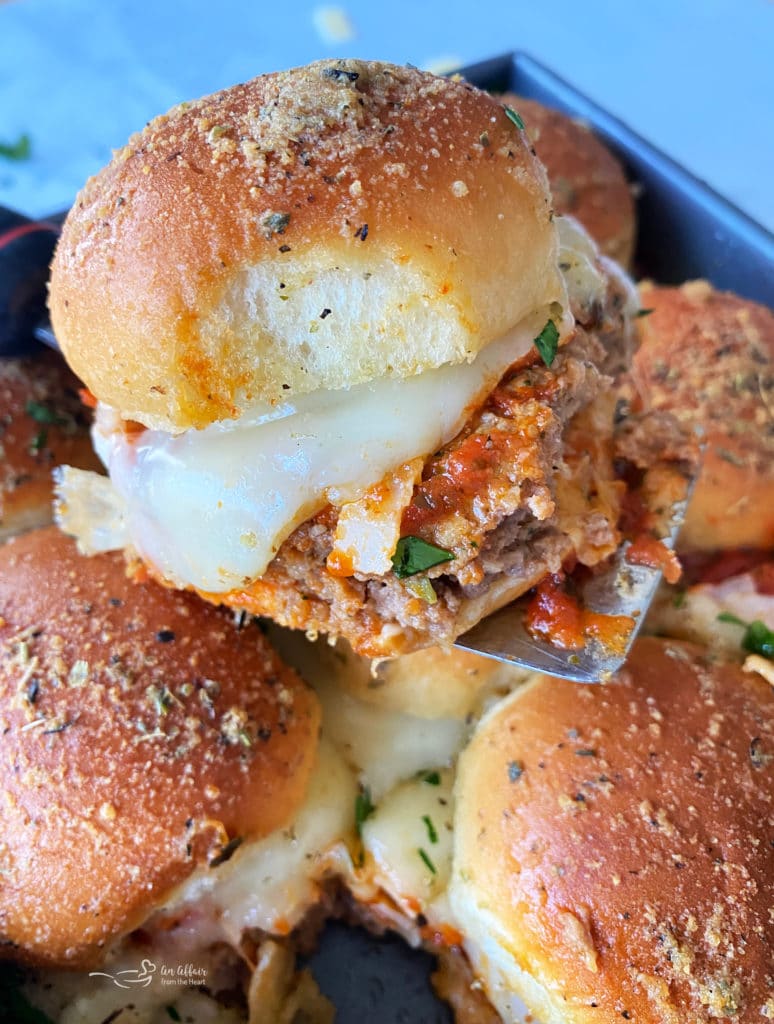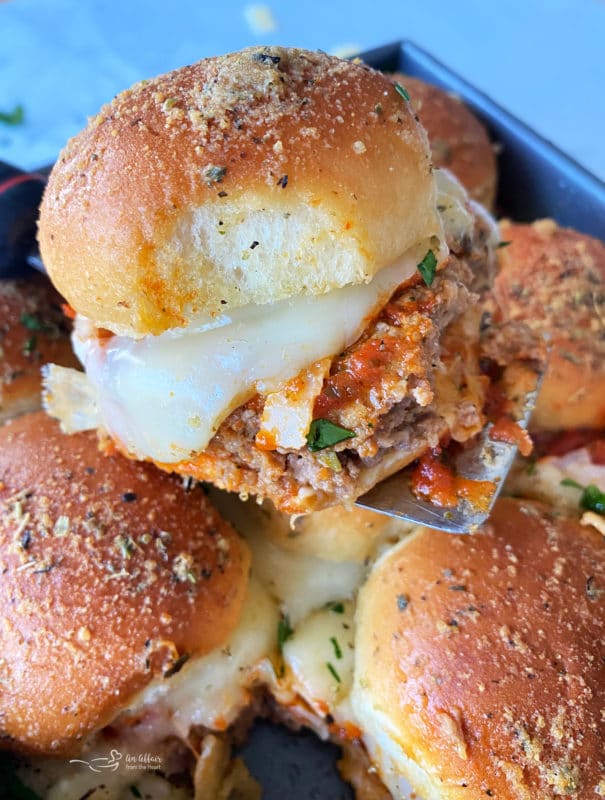 Meatloaf Muffins and Mini Meatloaves
Meatloaf doesn't always have to be in a loaf either. You can make sliders, or "meatloaf muffins." So many ways to go with this timeless classic.
If you don't want to do meatloaf in a typical bread pan, then don't feel limited. You can always create easy little meatloaf portions in a muffin tin too.
Here is another example of meatloaf not in one gigantic loaf … these little Pizza Meatloaf Minis were baked in a muffin tin and my family made them disappear!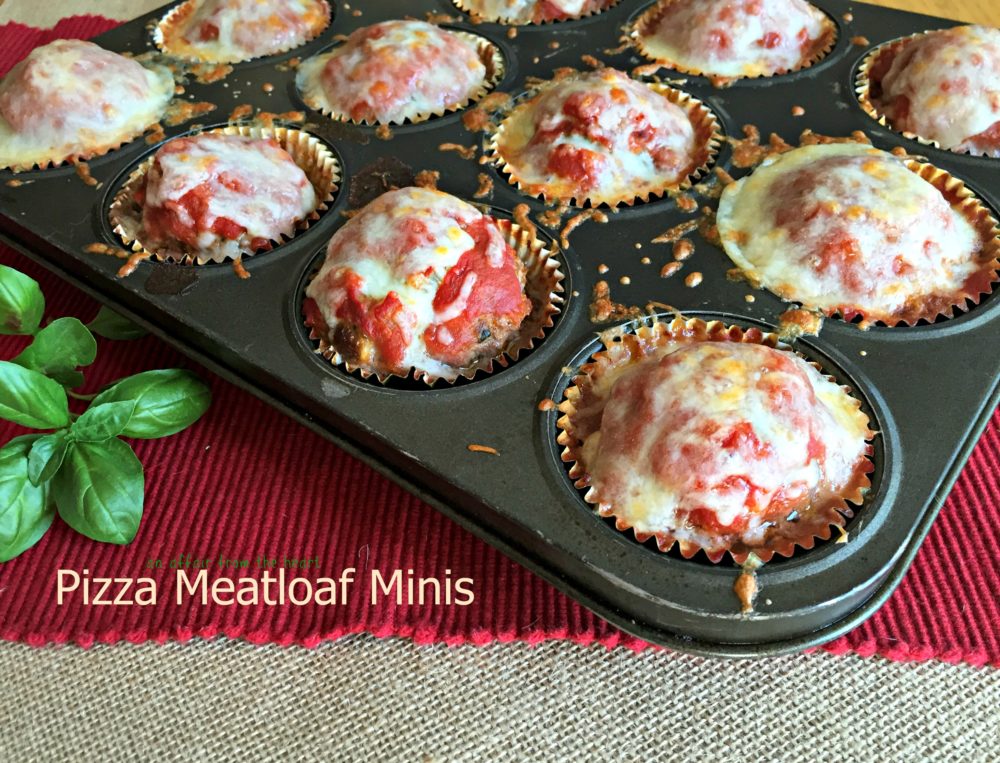 Seasoning For Meatloaf
No matter what kind of meat you use, the seasoning and non-meat stuffing in the meat will bring out all the best in it. And with the seasoning, you can get truly creative as well.
My favorite food? Tacos. Wanna switch up Taco Tuesday? Do it Mexican Meatloaf style next time with my Taco Meatloaf!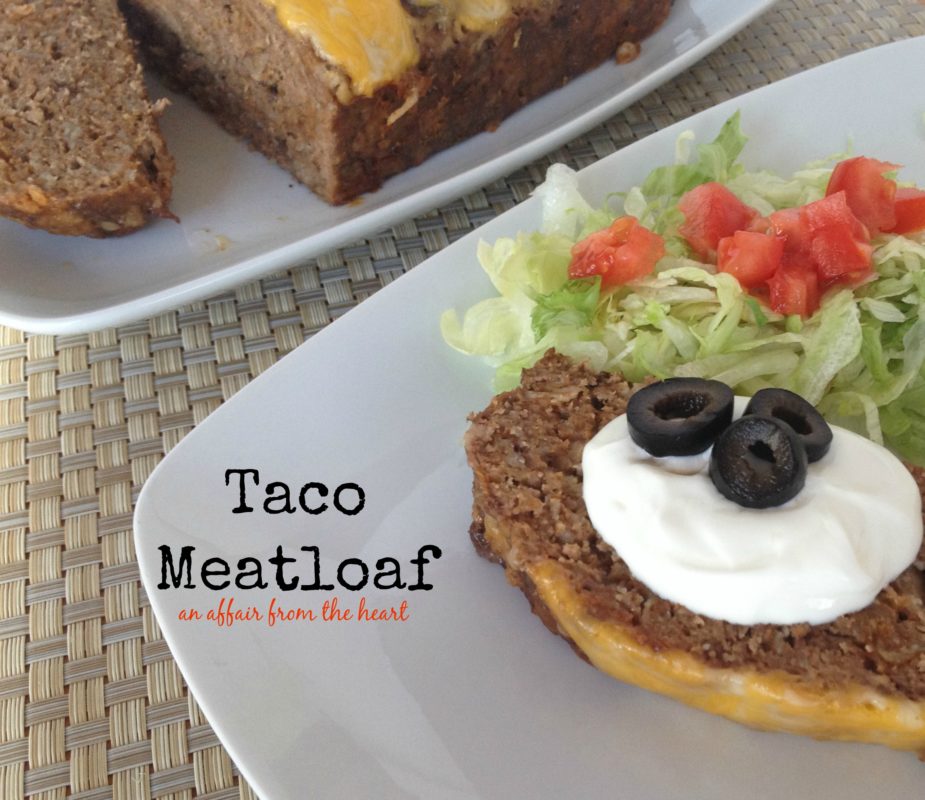 Glazed Toppings For Meatloaves
Also, don't think you have to use baked-on ketchup for the glaze on top either. Ketchup is easy to use as a glaze, but don't feel like you have to limit yourself to using it either. You can use hoisin sauce for a bit of an Asian-style meatloaf, or combine hoisin and ketchup too. Or, try various types of savory and sweet jams, like fig for example. Also, you can garnish the top of your meatloaf with things like chopped or fried onions. Very delicious and adds a bit of flair to it, too.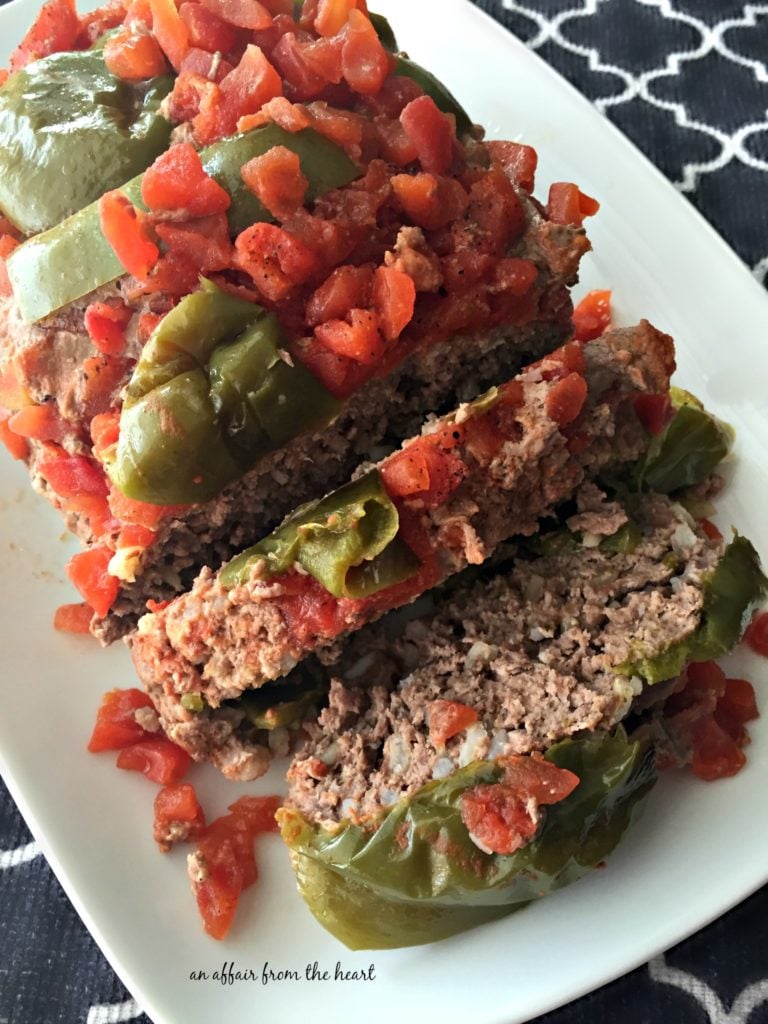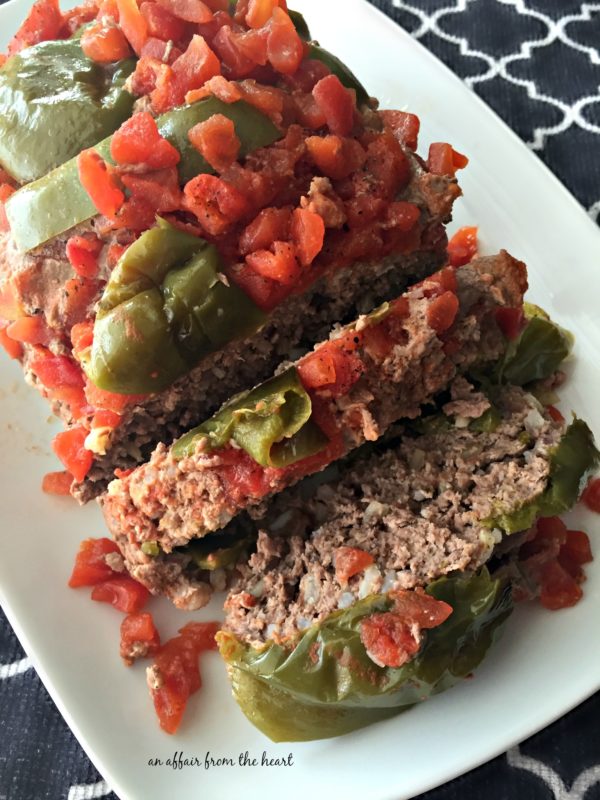 My Favorite Meatloaves
I know I shouldn't be biased, but this Stuffed Pepper Meatloaf right here? It's my favorite meatloaf of every meatloaf ever invented. I love stuffed peppers, and this meatloaf is just like it — only sliceable and perfect. Bake up some potatoes at the same time, and Bam! Dinner is served!
We love this one so much I made them in minis so they would bake faster!!
American Style Meatloaf
Meatloaf is popular around the world, but some recipes are uniquely American. Like this cheeseburger meatloaf recipe. Notice how the fried onions play into it?
Bacon Cheeseburger Meatloaf with fried onions and pickles!
Italian Meatloaf Recipes
If you like the cheeseburger meatloaf, then why not also try an Italian-style meatloaf, too?
Low Carb Meatloaf Recipes
Just because you are watching what you eat, doesn't mean there isn't a meatloaf for you, too!
Candi of The Devilish Dish says this hard-boiled egg stuffed meatloaf is her favorite. No bread crumbs or fillers just a couple of hardboiled eggs keeping it all together!
Seasonal And Unique Meatloaf Variations
This next one is perfect for fall. Amish Apple Butter Meatloaf, is unlike any other. There are all sorts of ways to make meatloaf a seasonal favorite! The next time someone complains about always having to eat turkey on Thanksgiving, now you have a game plan. Or, if you don't feel like baking a whole turkey and everyone loves turkey on Thanksgiving… Why not just make a Cranberry Glazed Turkey Meatloaf instead?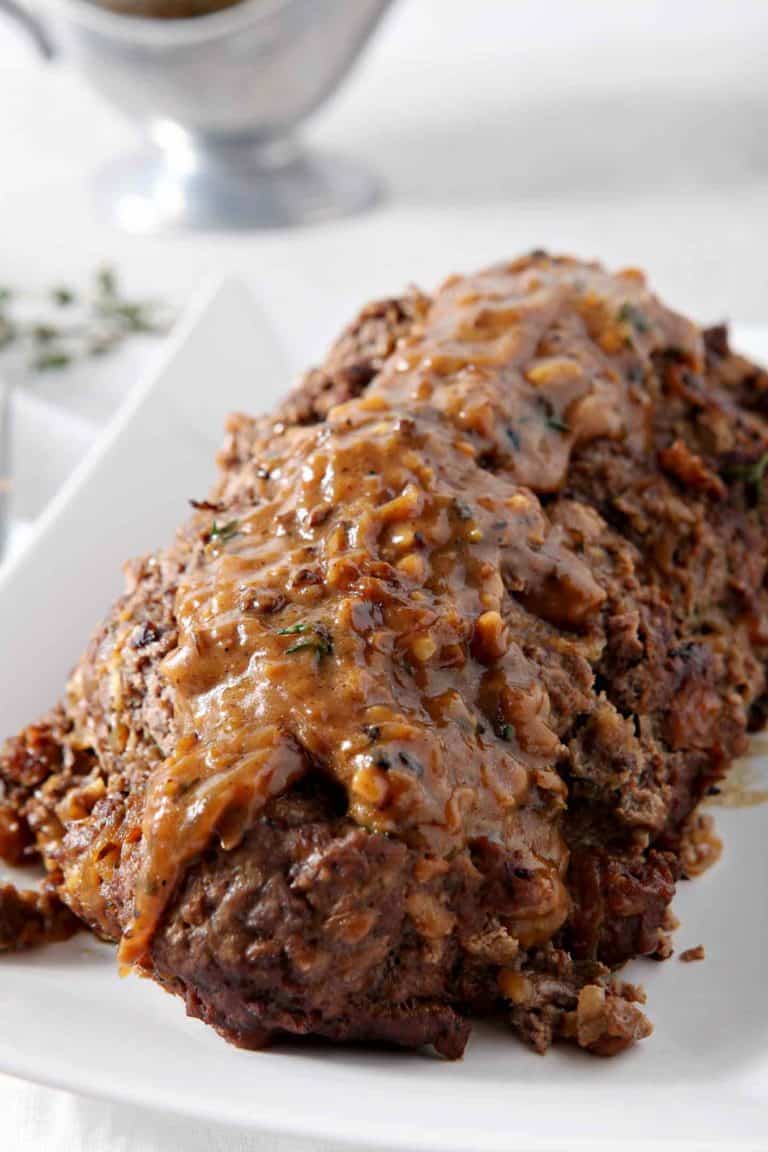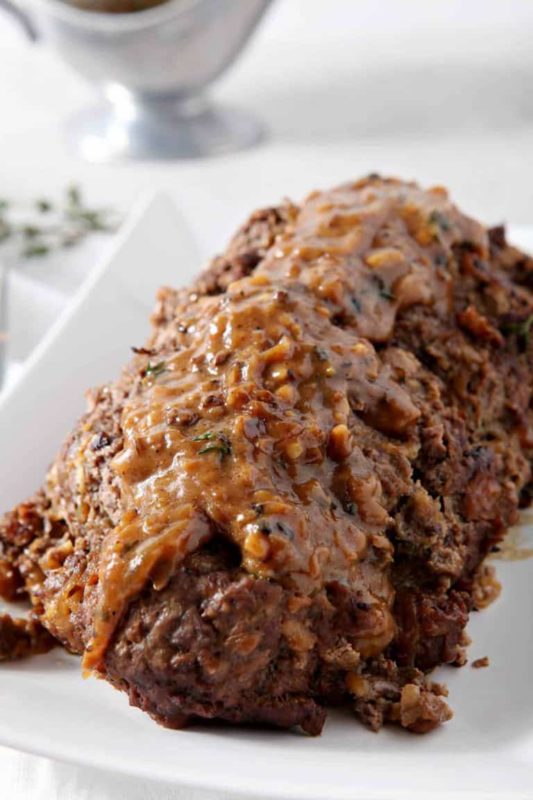 Instant Pot Meatloaf Recipes
Using your Instant Pot or similar pressure cooker makes the cooking time even faster. Plus, you get an even richer and deeper flavor. More flavor and faster cooking time mean hungry mouths don't have to start chirping about when dinner is ready either.
Even More Meatloaf Recipes To Check Out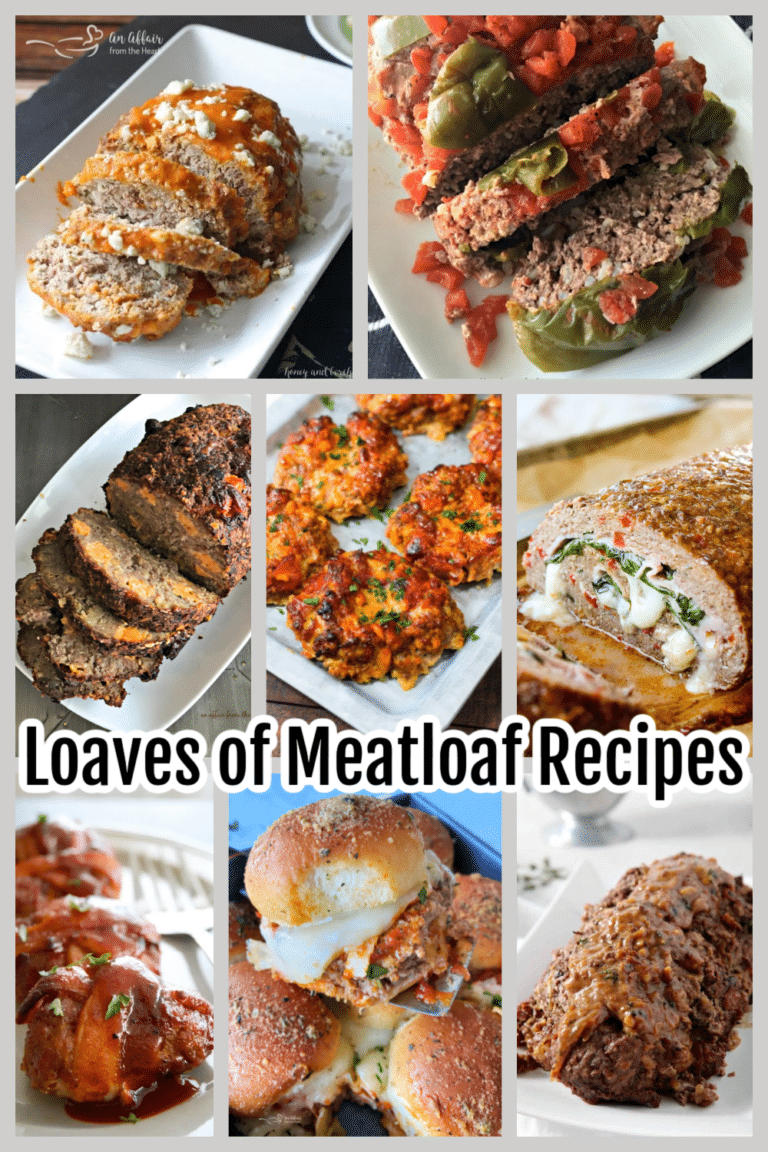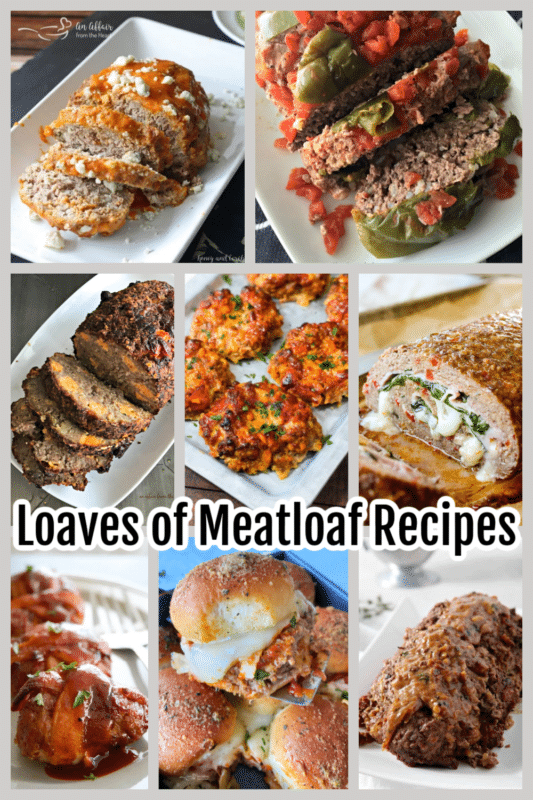 Love them? Pin Them!
If you want to be sure and keep track of this vast array of meatloaf recipes, pin them to your favorite Pinterest board before you go. This post will be updated with new recipes from time to time, so then you will be sure to have them all!
I hope that you have found loads of new menu options here. Take some time to visit the other bloggers featured here. Who knows? You might find your new favorite recipe!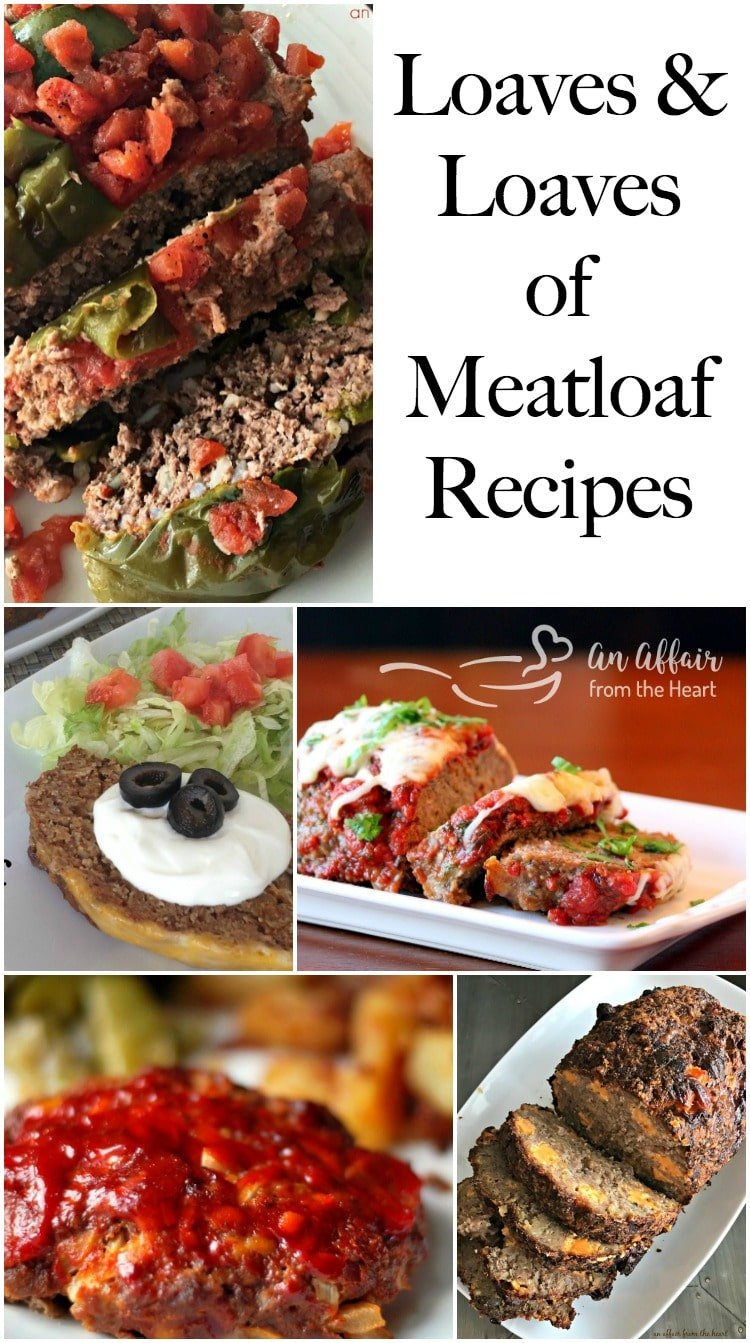 This meatloaf round-up was originally posted on October 31, 2017. It has been updated to improve user experience and reshared on January 19, 2022.