Sweet & Savory Zucchini Recipes
As an Amazon Associate and member of other affiliate programs, I earn from qualifying purchases.
It's zucchini season and that means that if you have a garden with zucchini you are trying to either make something with it, or give it away. I have you covered with loads of delicious Sweet & Savory recipes for using zucchini!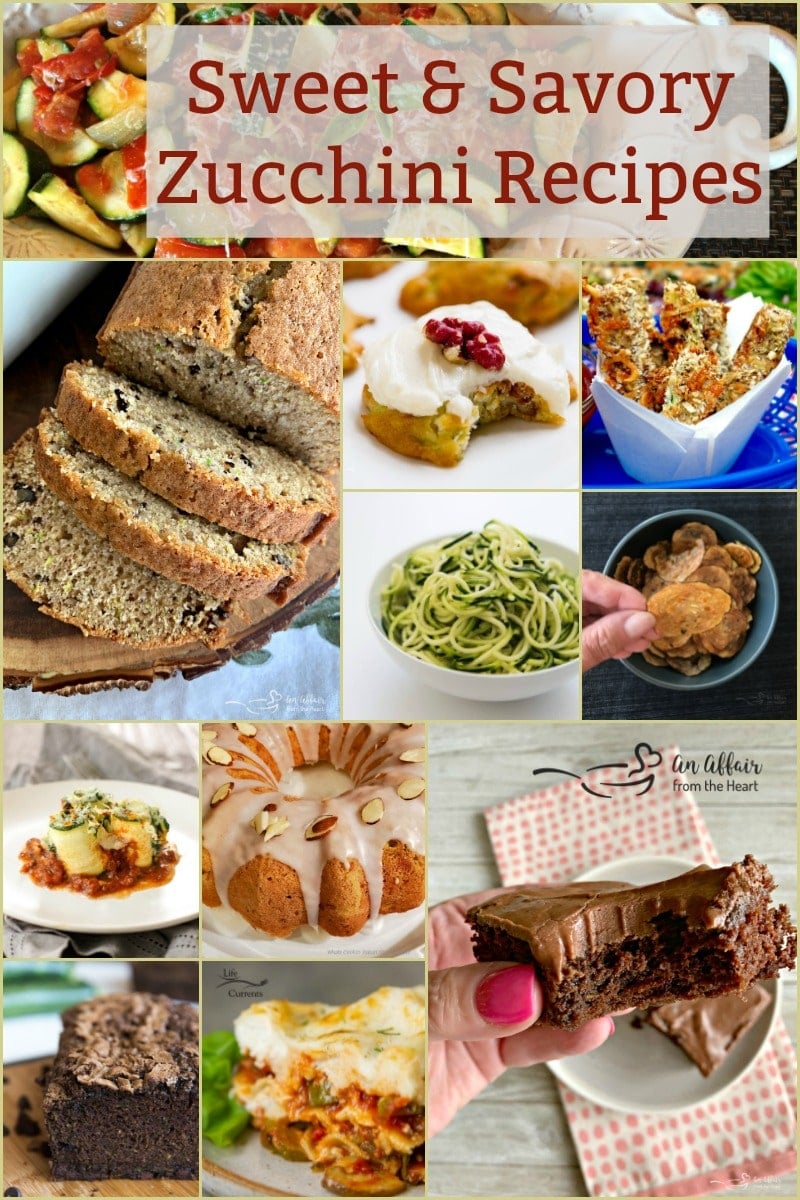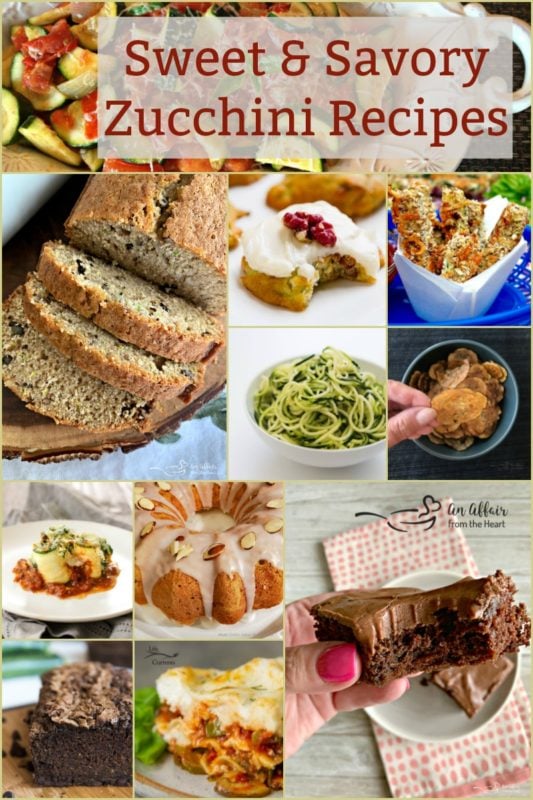 Did you know that today, August 8th, is actually "National Leave a Zucchini on Your Neighbor's Porch Day?" A day made just for sneaking one or two of those abundant veggies onto your neighbors porch.
If you know someone who has zucchini in their garden, I bet they have tried to gift you one or ten at some point? Well, instead of running the other direction, you need to grab them and make some of these great zucchini recipes.
Whether sweet or savory, I have you covered with a whole bunch of ways to use those garden zucchini!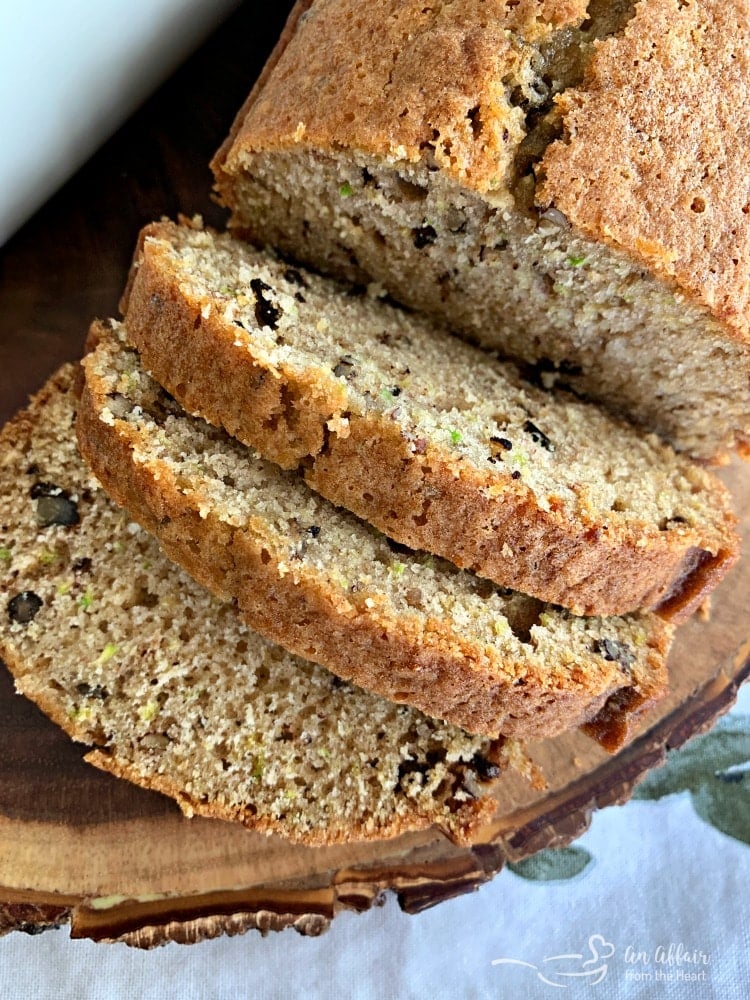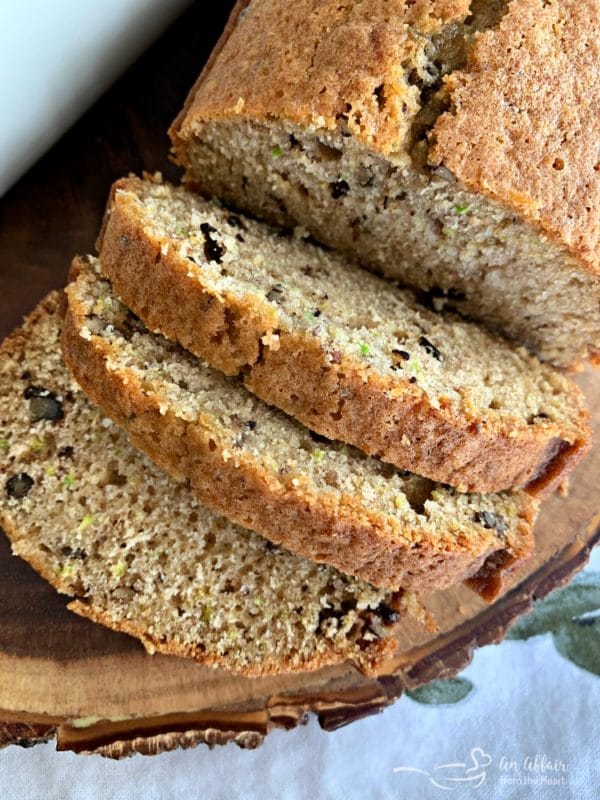 I think probably the most common way to use zucchini, is baking it into bread. The outcome is a moist quick bread that it just plain irresistible! I have shared my Grandma's recipe with you just this week, and a couple of years ago, a pumpkin zucchini bread that has a delicious streusel topping. You'll find all sorts of flavors below, and a muffin that will rock your world!
Zucchini Bread and Muffin Recipes:
But what about the savory? Italian recipes are no stranger to adding zucchini. The flavors of this summer squash combined with tomatoes and Italian spices just works so well.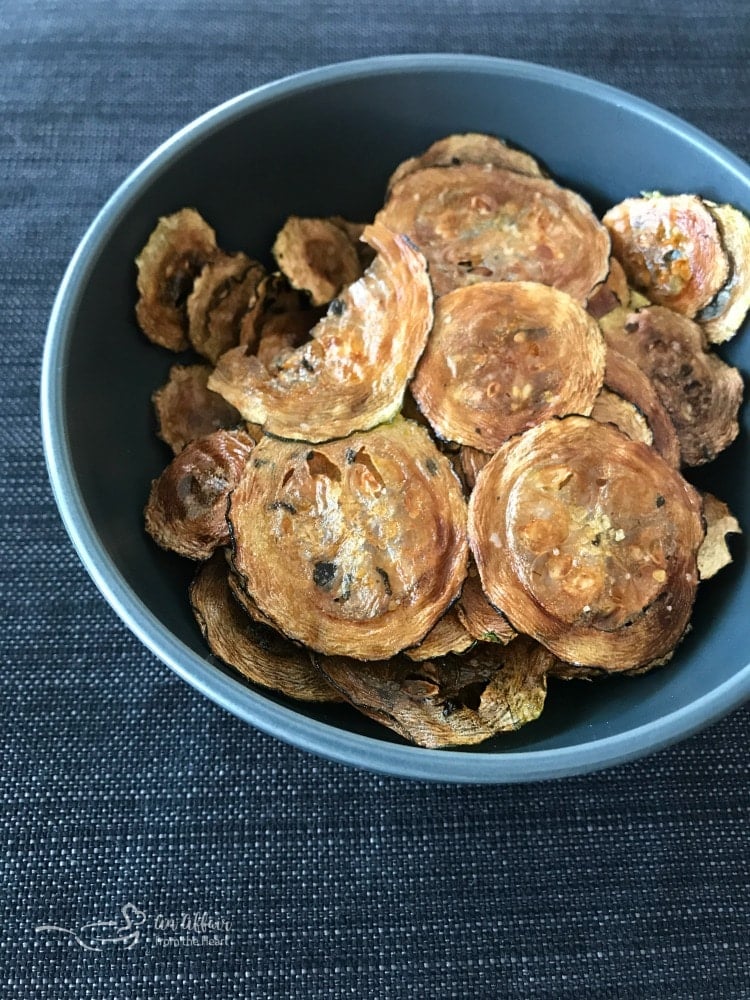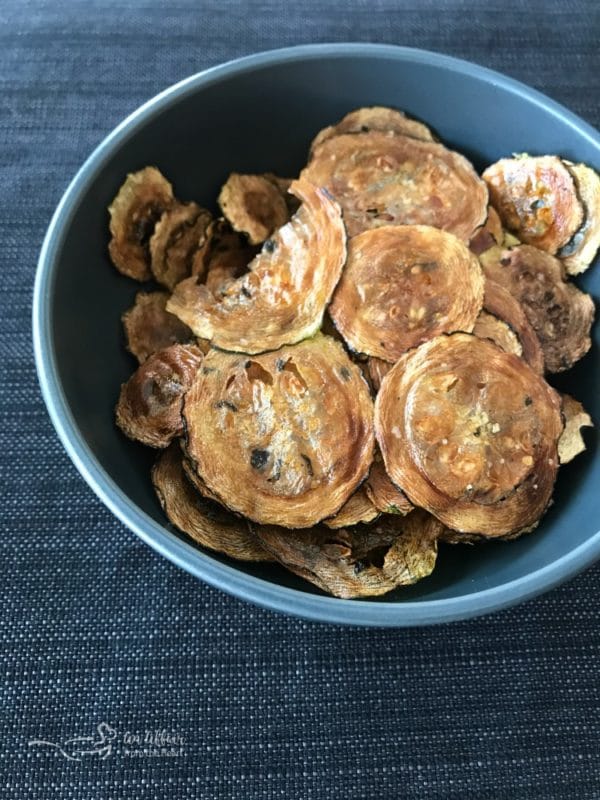 Last summer, I baked up these Italian Style Zucchini Chips, and served them up with marinara for dipping. They vanished in no time at all! Our other favorite? Adding zucchini and tomatoes with fresh basil to a skillet and sautéing until they are slightly tender. Serve it up with fresh parmesan cheese.
Below, you'll find a great recipe for Zoodles, some delicious soups, and two varieties of lasagna. Keep reading for Zucchini soups, risotto, and some amazing zucchini appetizers, too!
Savory Zucchini Recipes:
Last, but most certainly not least in my book? Dessert! The affect of adding zucchini to desserts is one that will blow your mind. It adds a crazy amount of moisture, leading to soft and succulent cakes and desserts of all kinds.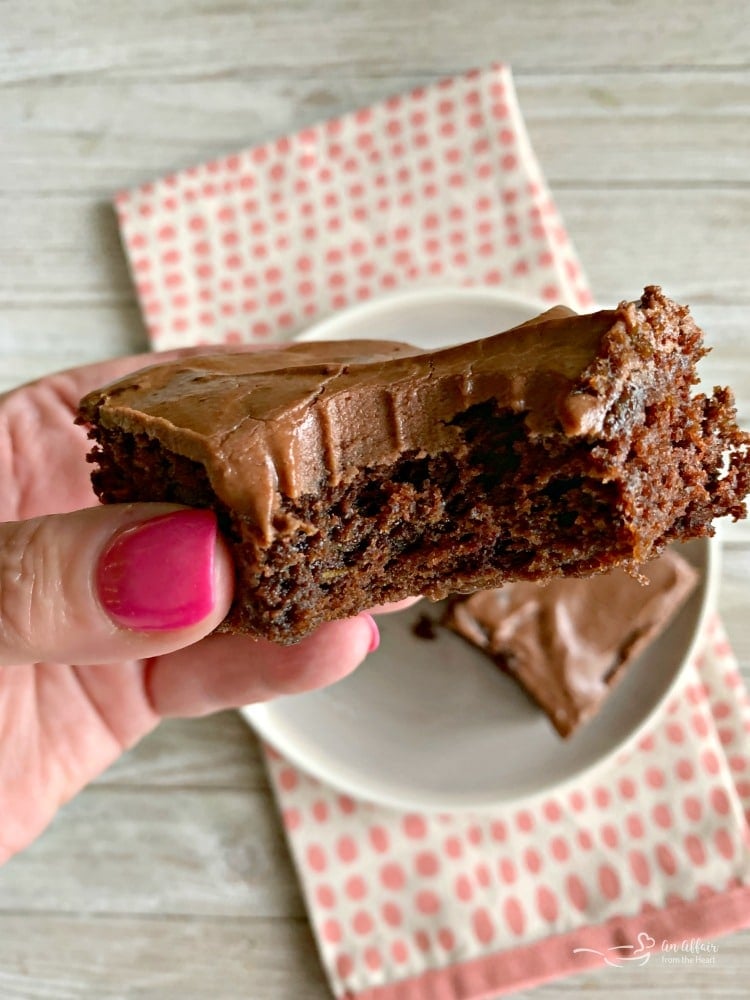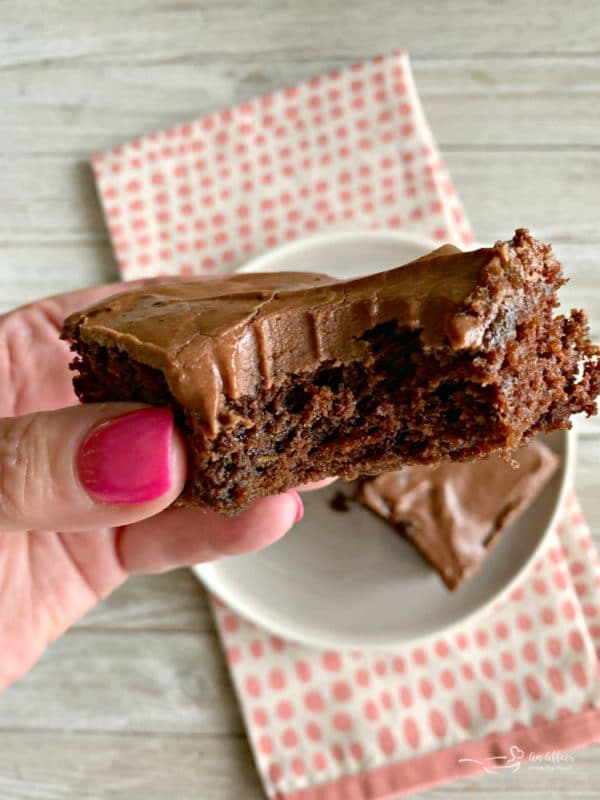 Just this week, I shared these Frosted Zucchini Brownies with you. They were so chewy and moist in the middle, it was like eating fudge. That frosting on top? Heaven. We served them a la mode, with vanilla bean ice cream, for a special dessert.
From brownies, to cakes and cupcakes, to cookies – zucchini desserts do not disappoint.
Zucchini Dessert Recipes:
A heartfelt thank you, to my blogger buddies that contributed their recipes to this Sweet & Savory Zucchini Recipe Round Up!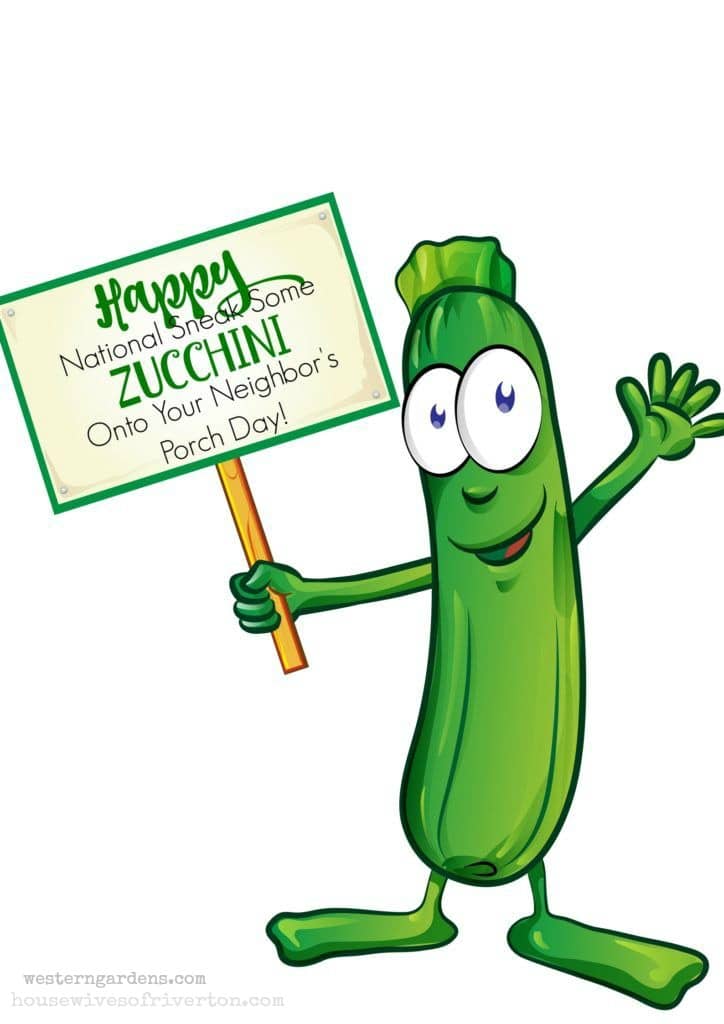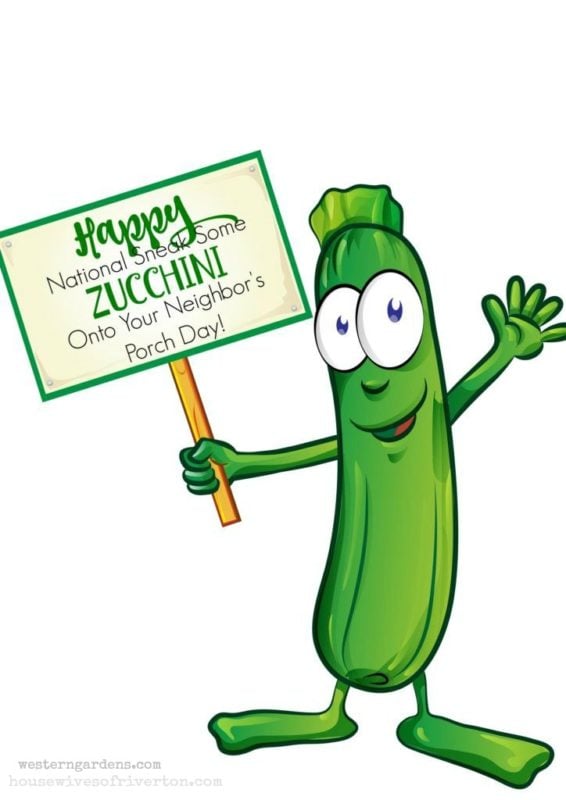 Which Recipe will you start with to celebrate #NationalSneakSomeZucchiniOntoYourNeighborsPorchDay?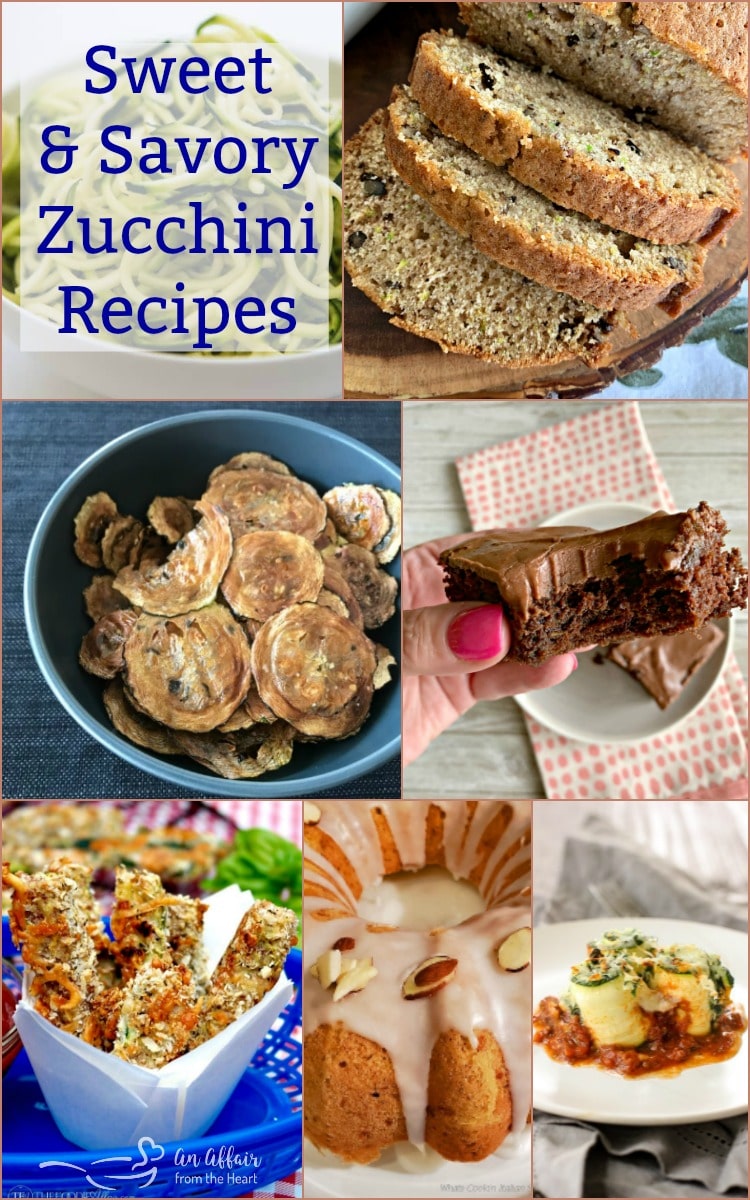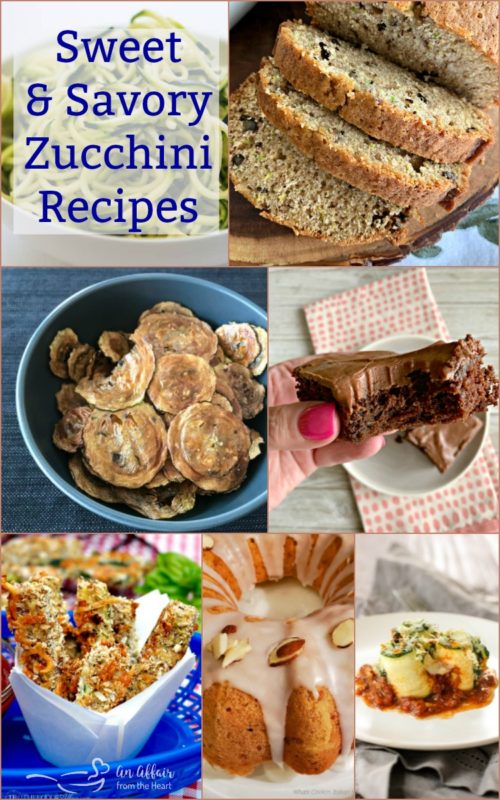 Don't forget to pin this collection before you go! The next time you have a zucchini, it'll come in handy!