Lemon Crumb Muffins with Lemon Glaze
As an Amazon Associate and member of other affiliate programs, I earn from qualifying purchases.
Fluffy and moist bakery-style lemon muffins with a wonderful streusel crumb topping, baked golden brown and glazed with a sweet-tart lemon glaze. You will want to make these muffins again and again!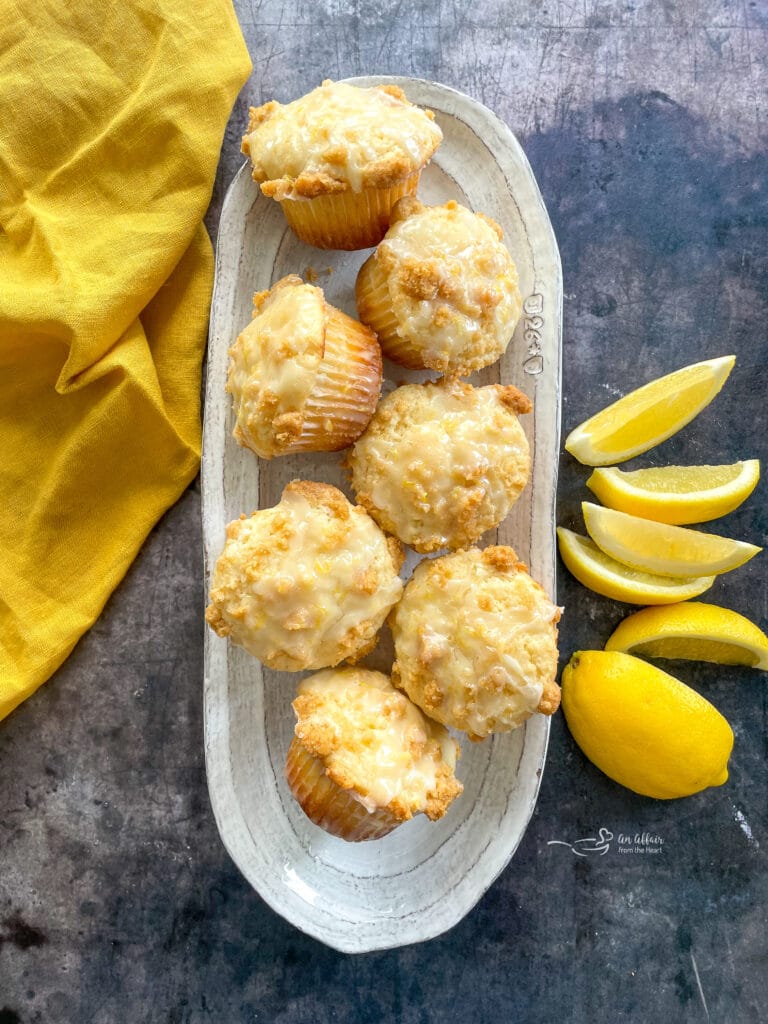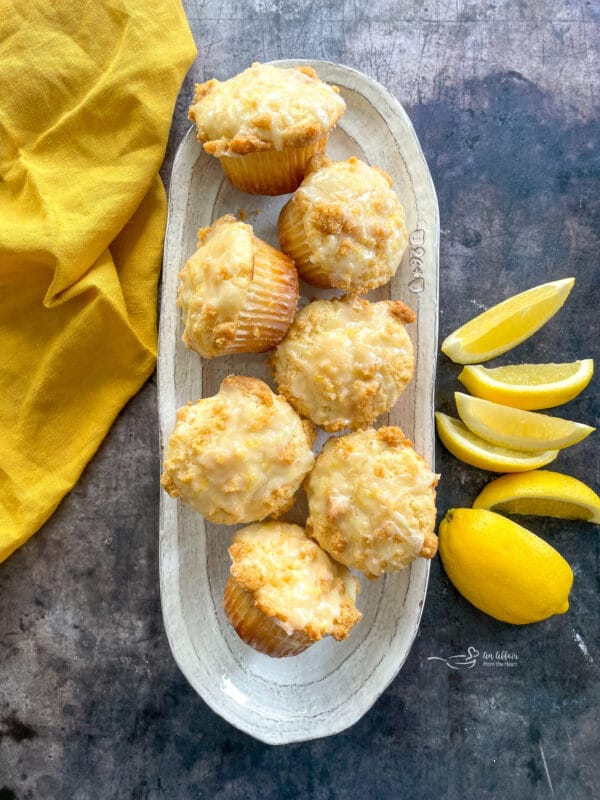 Fresh from the oven, these muffins are filled with real lemon flavor that you just can't get from store bought. They are like little bursts of sunshine with zesty, sweet flavor.
My easy Lemon Crumb Muffins recipe is perfect for breakfast, brunch or a sweet grab-and-go snack! Bring these fluffy treats with you on a lovely spring picnic in the park for a fun change to your daily routine. Having the winter blues? Bake up a batch to brighten your day.
Easy to find ingredients such as sour cream, lemon and butter give these delicious treats their soft and moist texture plus a subtle citrus flavor. Additionally, these sweet snacks can be made up to a week in advance if kept in the refrigerator.
Want other zesty desserts to try? Try my Lemon Sweet Rolls or my Lemon Cheesecake Bars!
Welcome to #LemonWeek 2022 hosted by Lynn from Fresh April Flours and Rebecca from Devour Dinner. This week is sponsored by Rodelle and La Tourangelle. I may have received product samples from these sponsors to help in the creation of my recipes. All opinions are my own. Come join me and my fellow Lemon Week bloggers as we bring you recipes from appetizers to drinks to entrées and desserts! Enter to win the prize package at the bottom of this recipe post!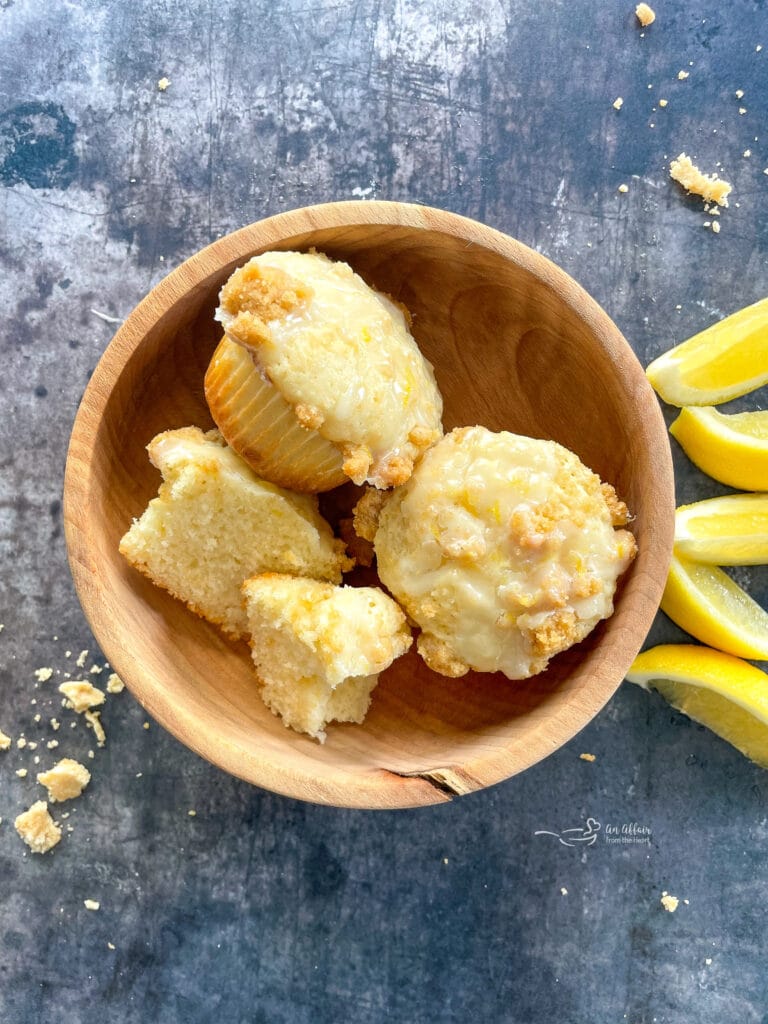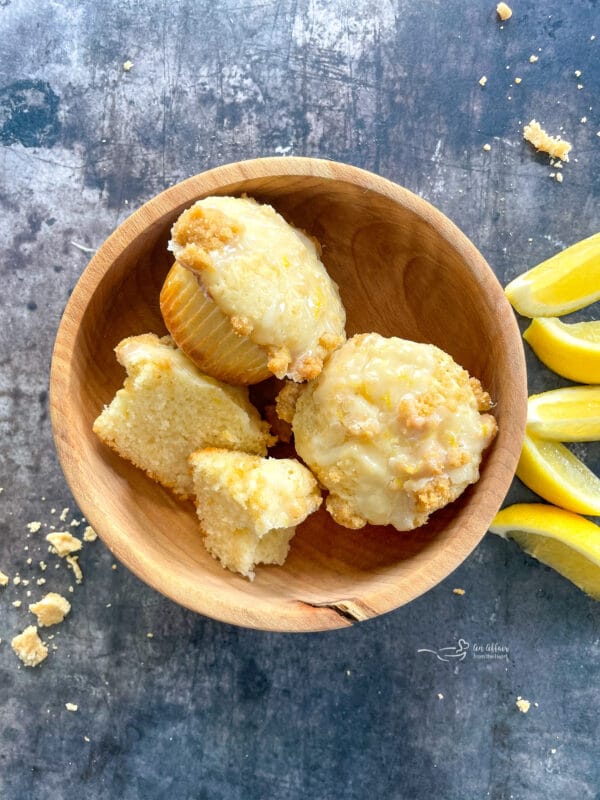 WHAT IS THE SECRET TO THE BEST MUFFIN?
When life gives you lemons, make these light, tangy lemon muffins with crumb topping! The streusel topping adds texture and makes these muffins even more satisfying.
The secret to these light and fluffy muffins is how they are mixed: by adding the wet and dry ingredients separately. This keeps the mixture from being overworked.
Adding in tasty ingredients to customize your muffins is a cinch! For extra texture, add in poppy seeds. Adding in fruits like raspberries or blueberries will blend perfectly in these bright muffins.
Looking for more of the best muffin recipes to make at home? Try my Double Chocolate Banana Muffins, Spiced Glazed Muffins or my Strawberry Cheesecake Muffins!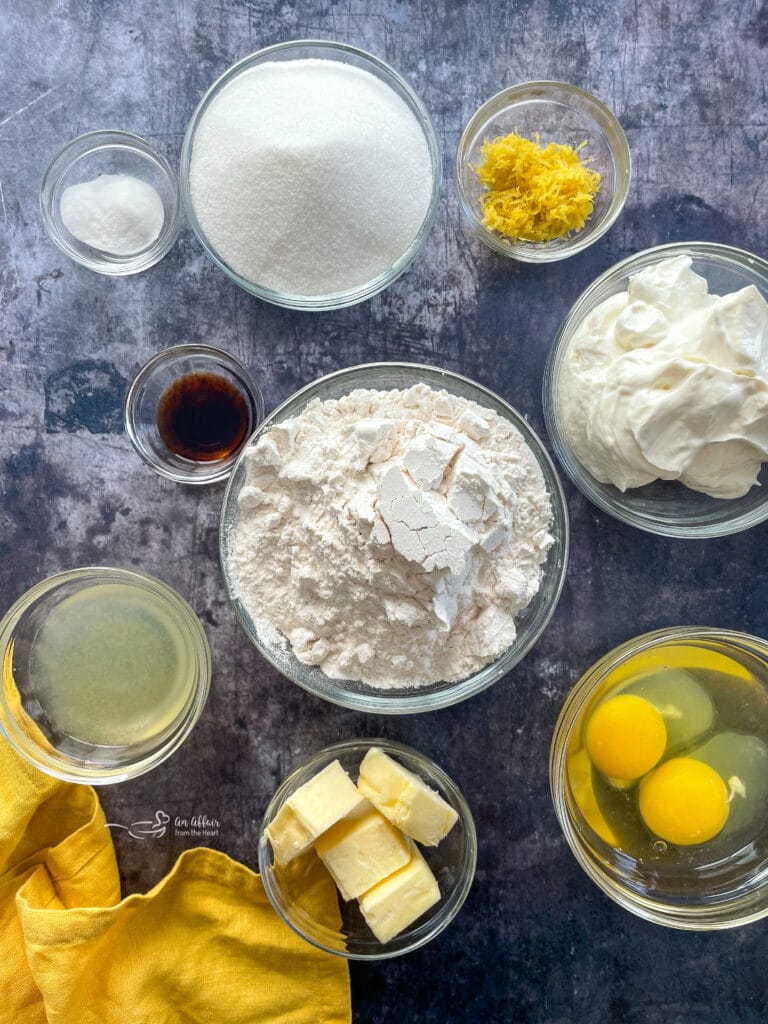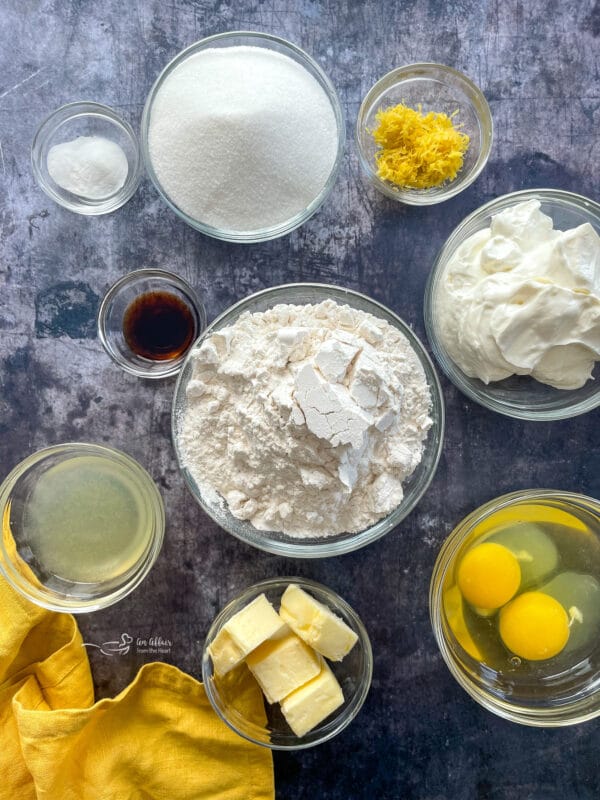 INGREDIENTS FOR LEMON STREUSEL MUFFINS
This recipe uses a handful of simple ingredients that you may already have in the refrigerator or pantry! For the full measurements, scroll down to the recipe card.
FOR THE MUFFINS
Flour: Provides structure to any baked good.
Butter: Although oil can be used instead, for these muffins, butter is preferred to balance out the wet ingredients.
Sugar: Helps keep the muffins fluffy while balancing the tang of the lemon flavor.
Sour Cream: Key ingredient in making the muffins more soft and moist.
Eggs: Provides structure, flavor and richness to baked goods.
Lemon: Fresh lemon juice and lemon zest are used in this recipe to give it a fresh taste. Adding other fruits such as raspberries or blueberries would also be a tasty option.
Vanilla Extract: Perfectly balances the citrus flavors with sweetness.
Baking Soda: Used to make the batter rise.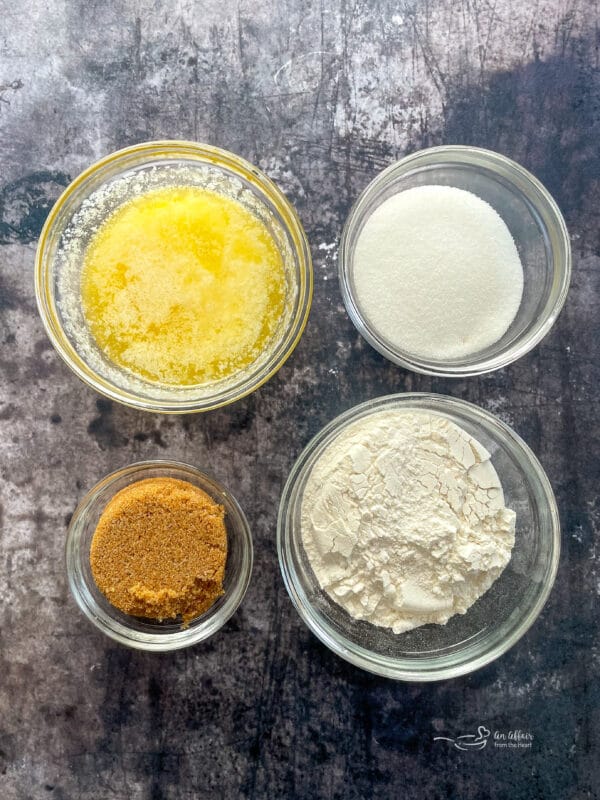 FOR THE CRUMB TOPPING
Flour: Gives crumb topping structure and texture.
White Sugar and Light Brown Sugar: Keeps the mixture ultra moist while also adding an extra depth of flavor by combining two types of sugar.
Butter: Melted butter is used to help the topping rise while giving it a nice crumble texture.
Salt: Balances the sweet ingredients while also perking up the complexity of the other flavors.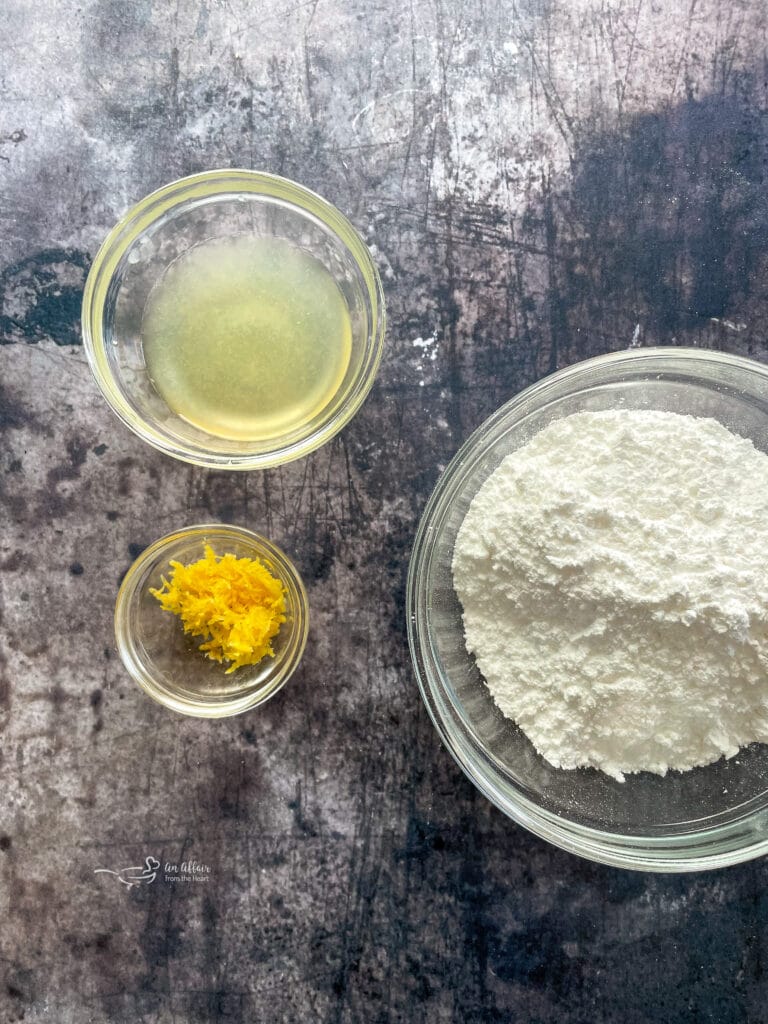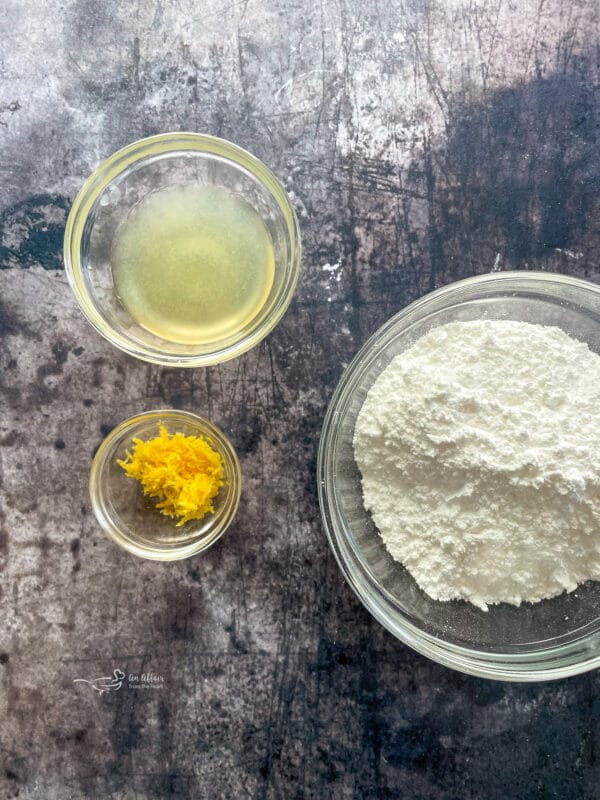 FOR THE LEMON GLAZE
Powdered Sugar: Used as the base for the lemon glaze for muffins.
Melted Honey: Adds a thicker texture to the glazed topping and blends well with the tang of the lemon.
Fresh Lemon Juice: Gives the zesty taste to the glaze.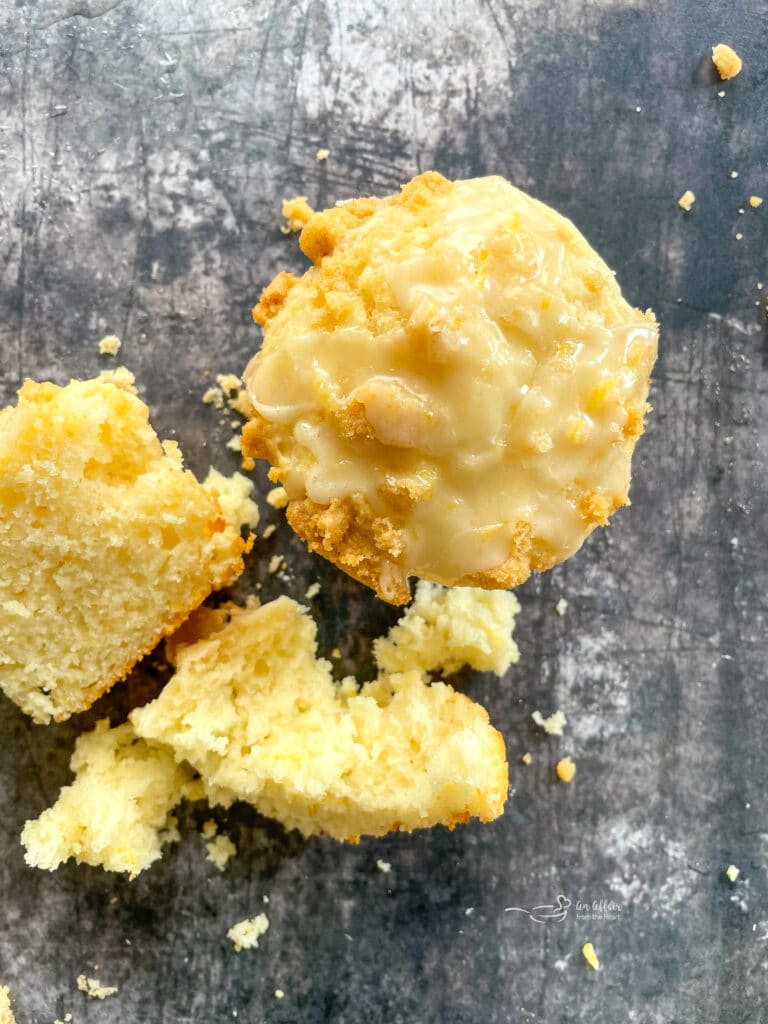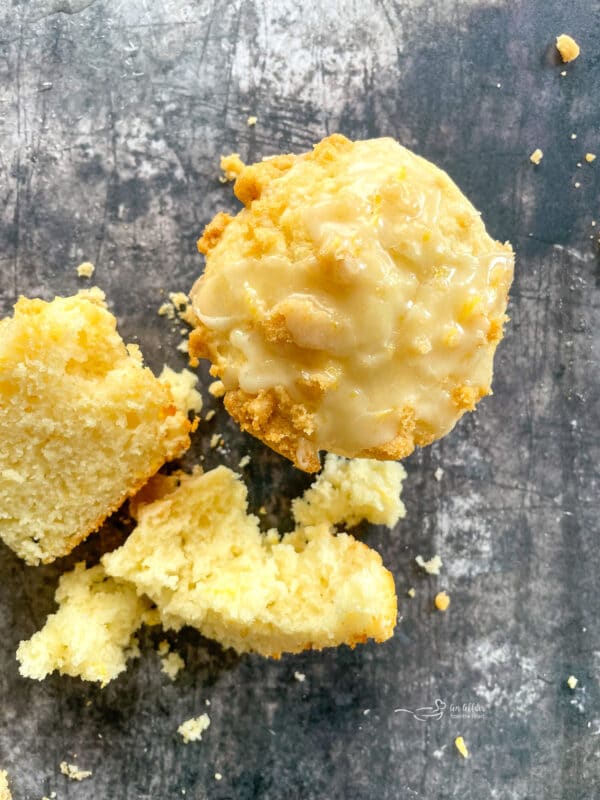 HOW TO MAKE BEST LEMON MUFFINS WITH CRUMB TOPPING
My recipe for lemon sour cream muffins is so incredibly easy to prepare! To see even more detailed steps, please scroll down to the recipe card.
PREP
Preheat the oven to 425 degrees F. Line 12 muffin tins with cupcake liners, or spray with non-stick cooking spray.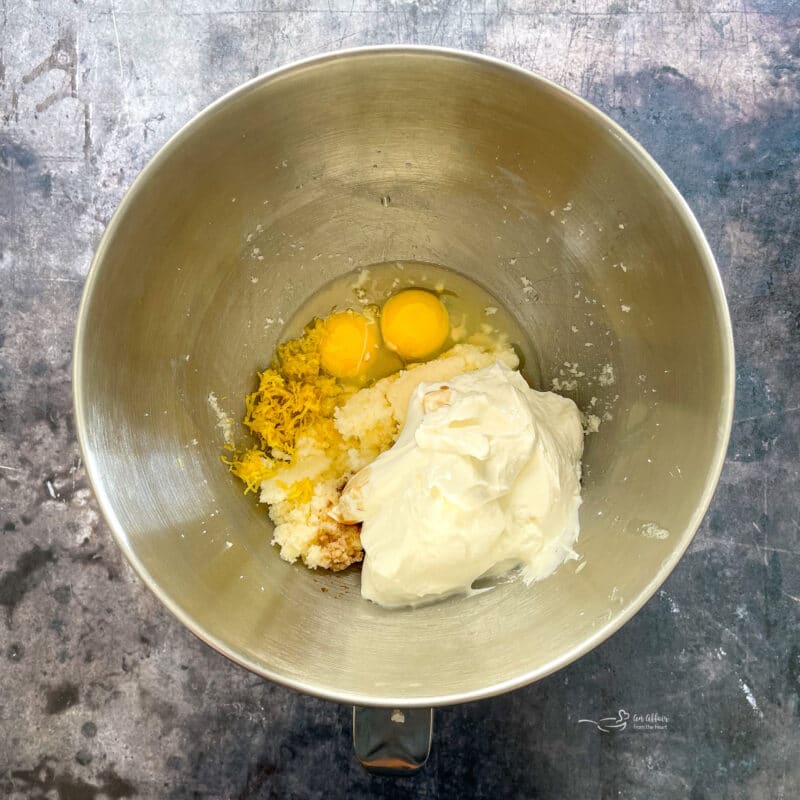 MIX
To prepare the muffin batter: In a large mixing bowl, with a mixer, beat butter until fluffy. Add in sugar and combine thoroughly. Add in eggs, vanilla, sour cream, lemon zest & juice, and mix until incorporated.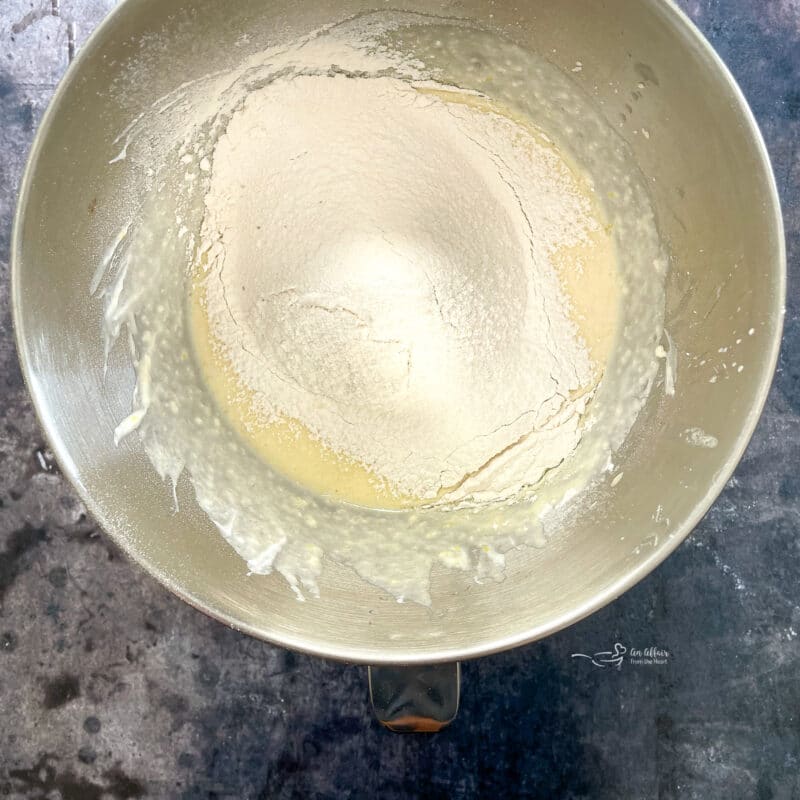 Sift the flour and baking soda into the wet ingredients, and stir until combined.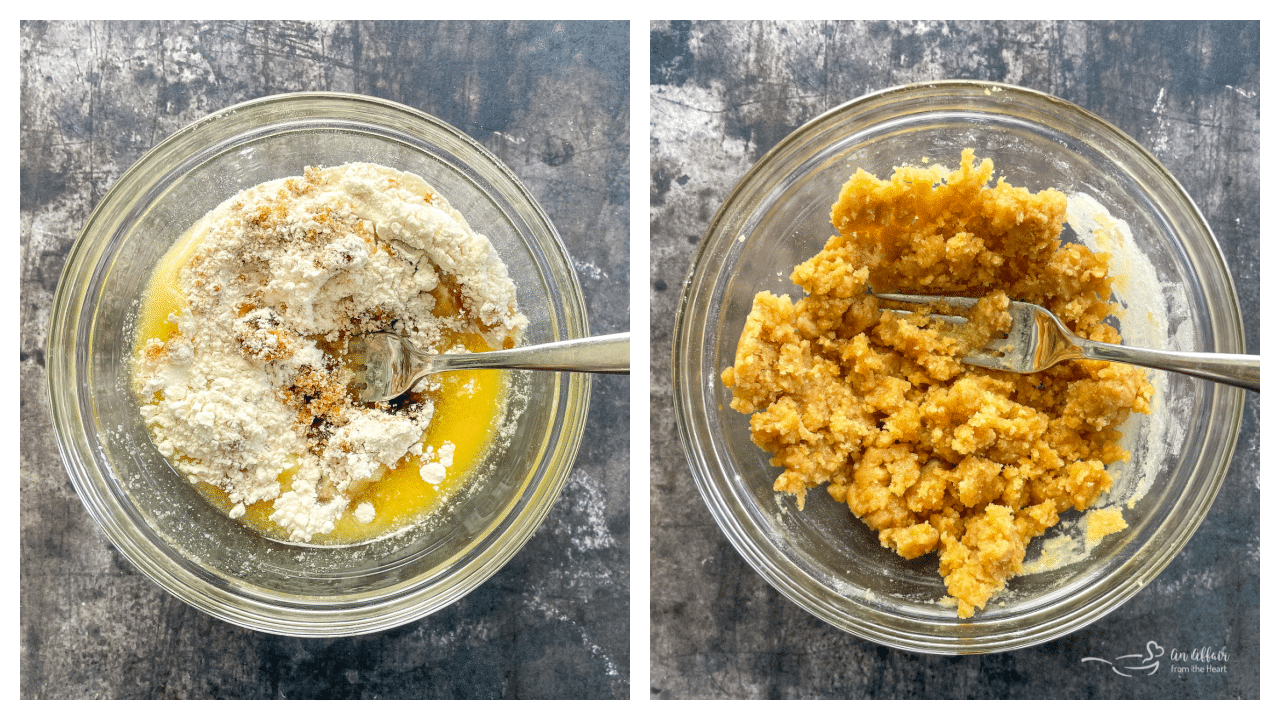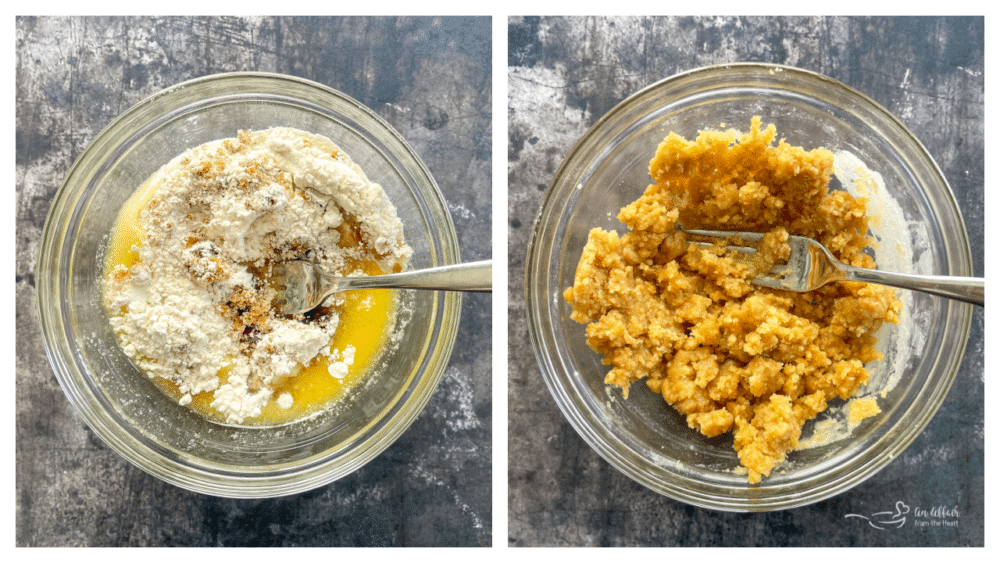 COMBINE
To prepare the streusel topping: Combine the streusel ingredients together with a fork, until mixed and crumble-like.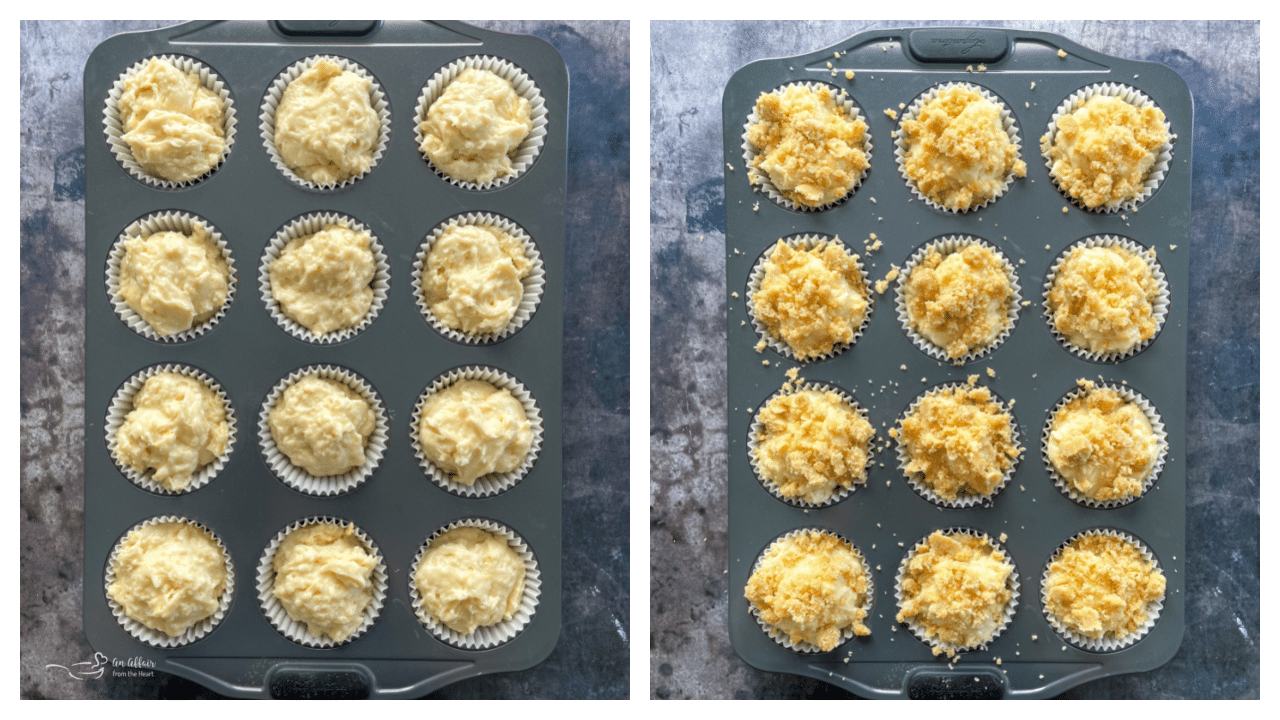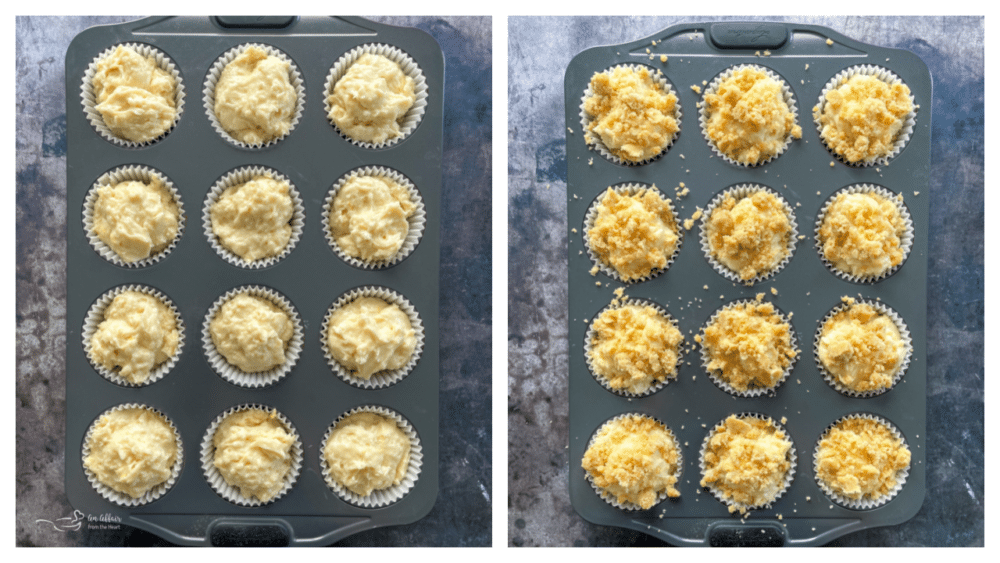 TOP
Evenly distribute the batter into 12 muffin cups. Top with the crumble topping.
BAKE
Place the muffins in the preheated oven. Reduce oven temperature to 350. Bake for approximately 22 minutes, or until a toothpick inserted in the center comes out clean.
COOL
Cool muffins in the pan for about 10 minutes before glazing.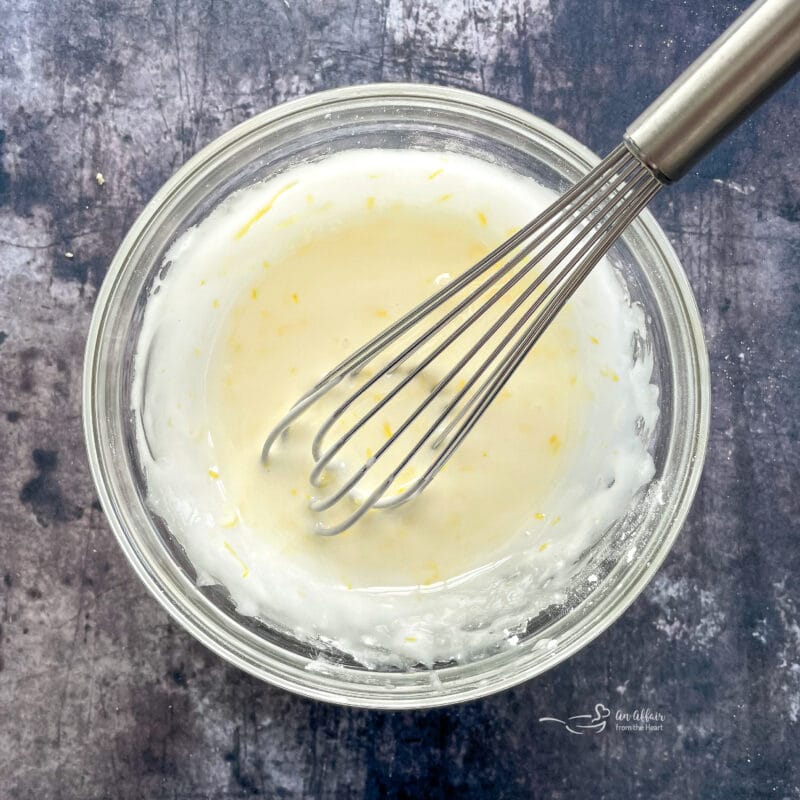 HOW TO MAKE LEMON GLAZE FOR MUFFINS
Whisk together the glaze ingredients until smooth.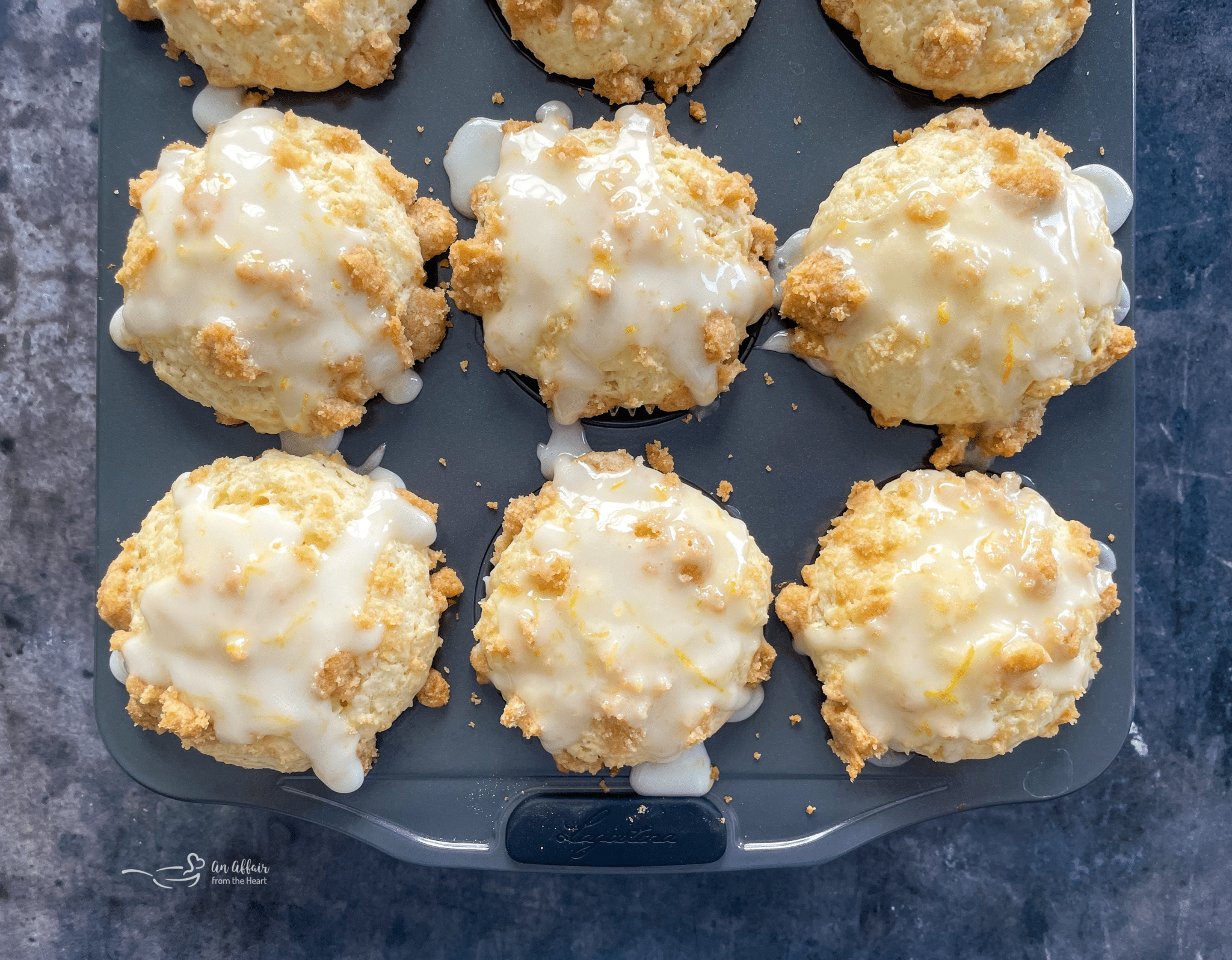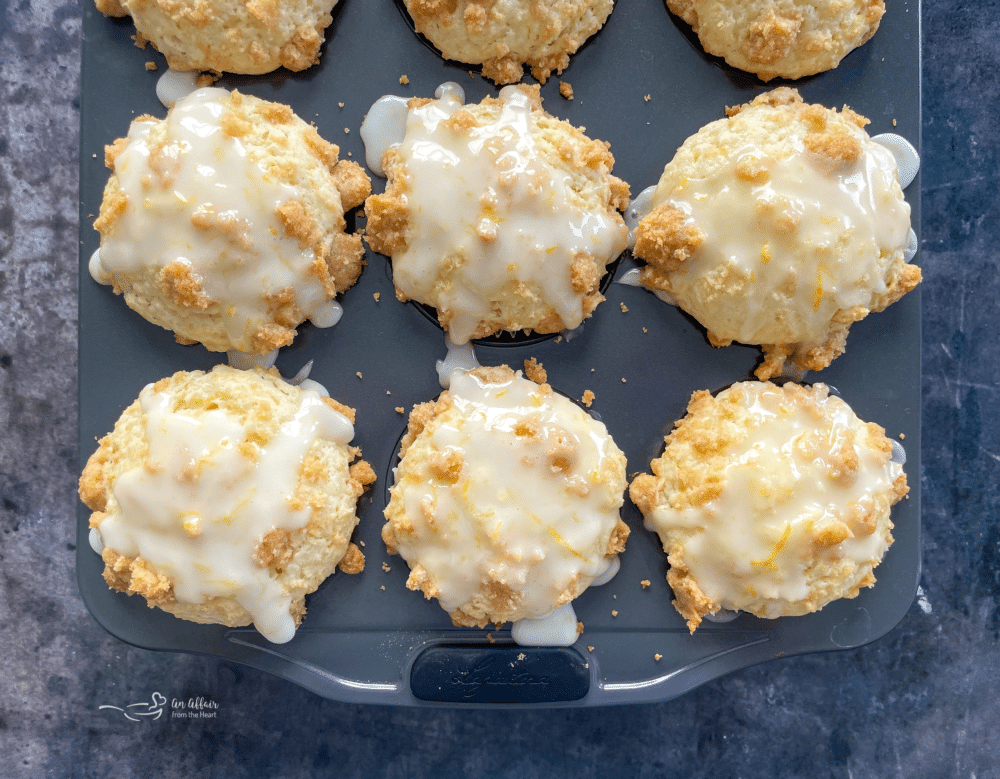 GLAZE
Drizzle over the tops of the warm muffins.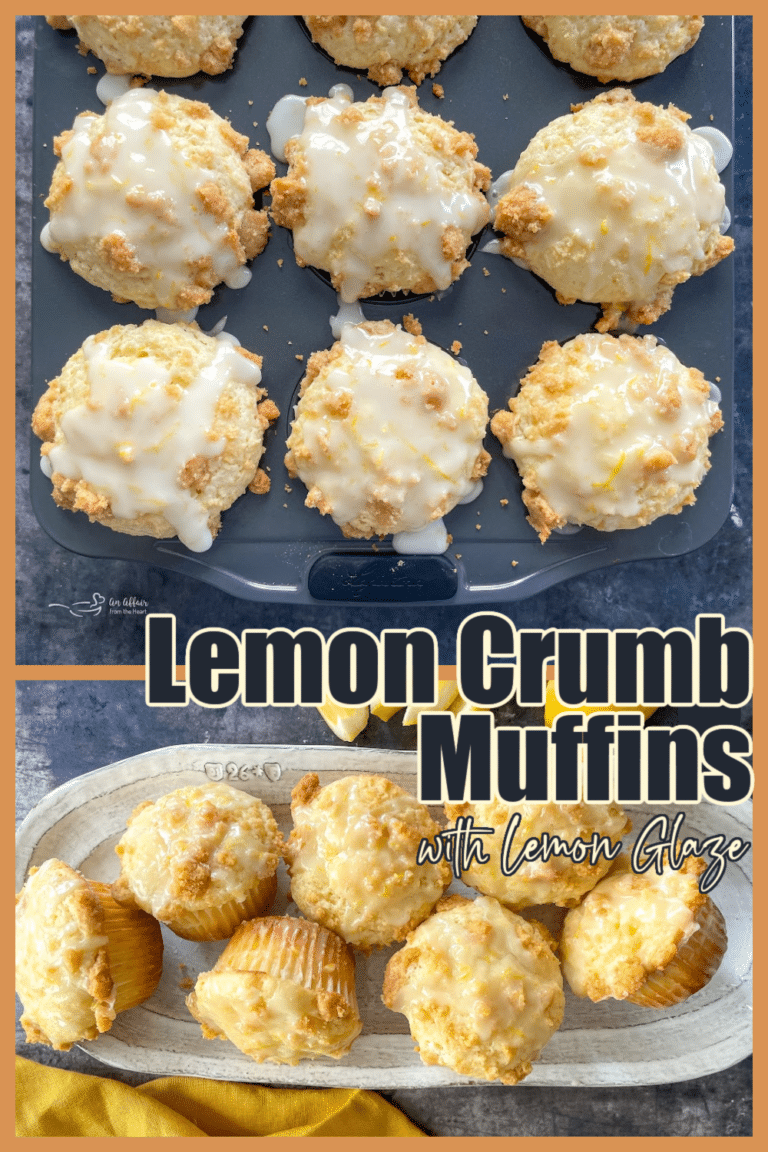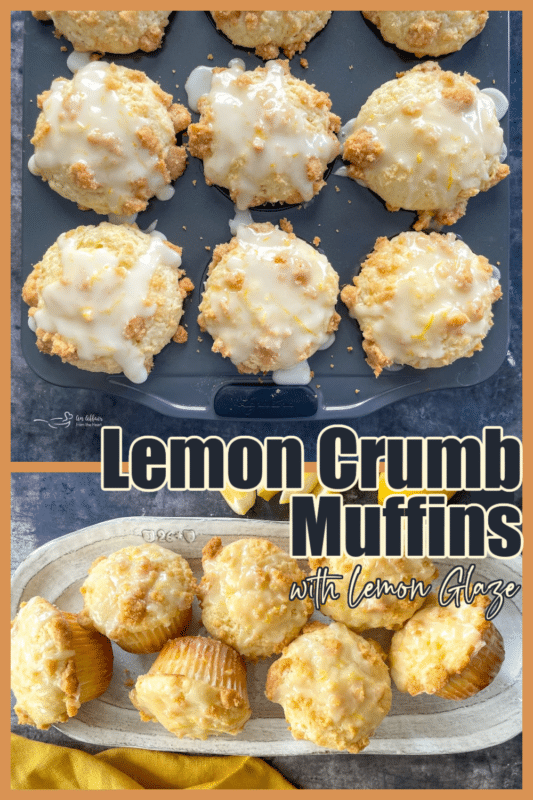 Love it? Pin it!
Don't forget where you found this fluffy lemon crumb muffin recipe! Pin it to your favorite recipe board on Pinterest before you go!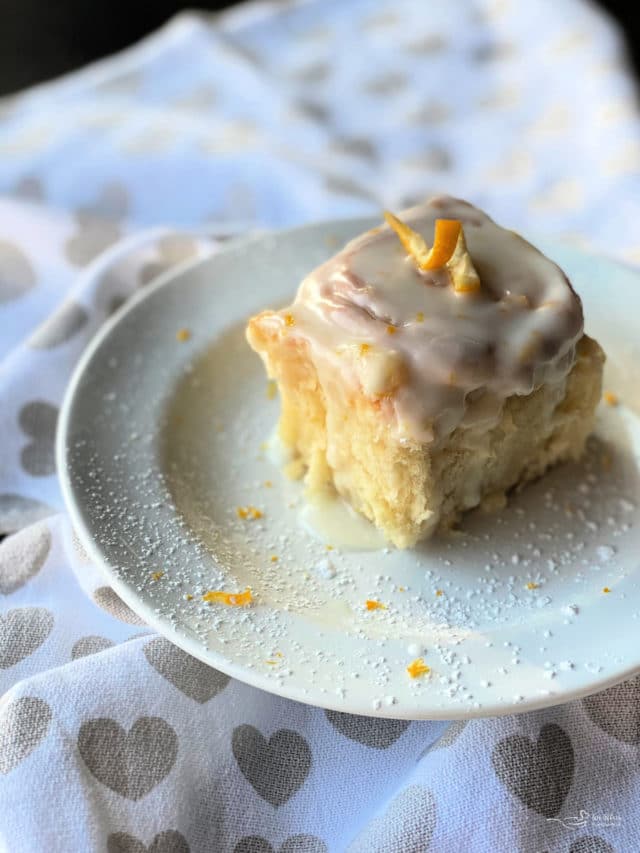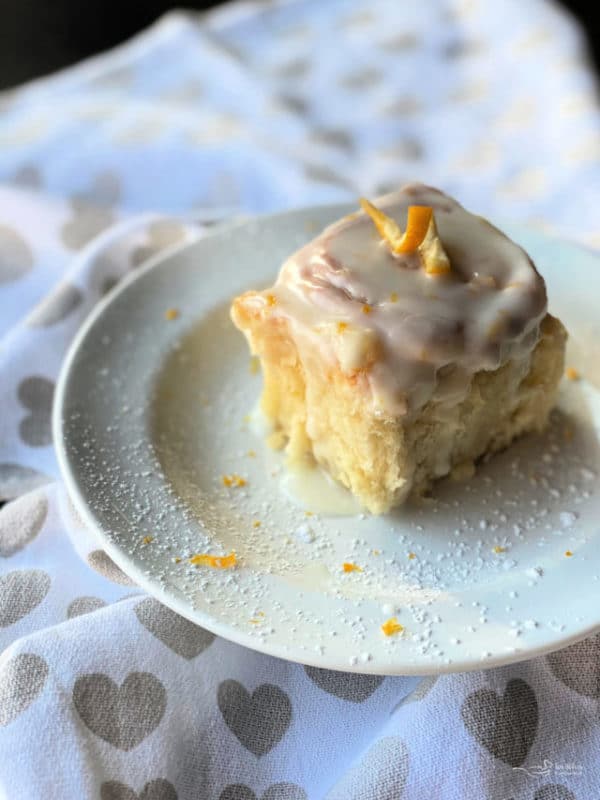 OTHER LEMON DESSERT RECIPES TO ENJOY
My Lemon Week Recipes: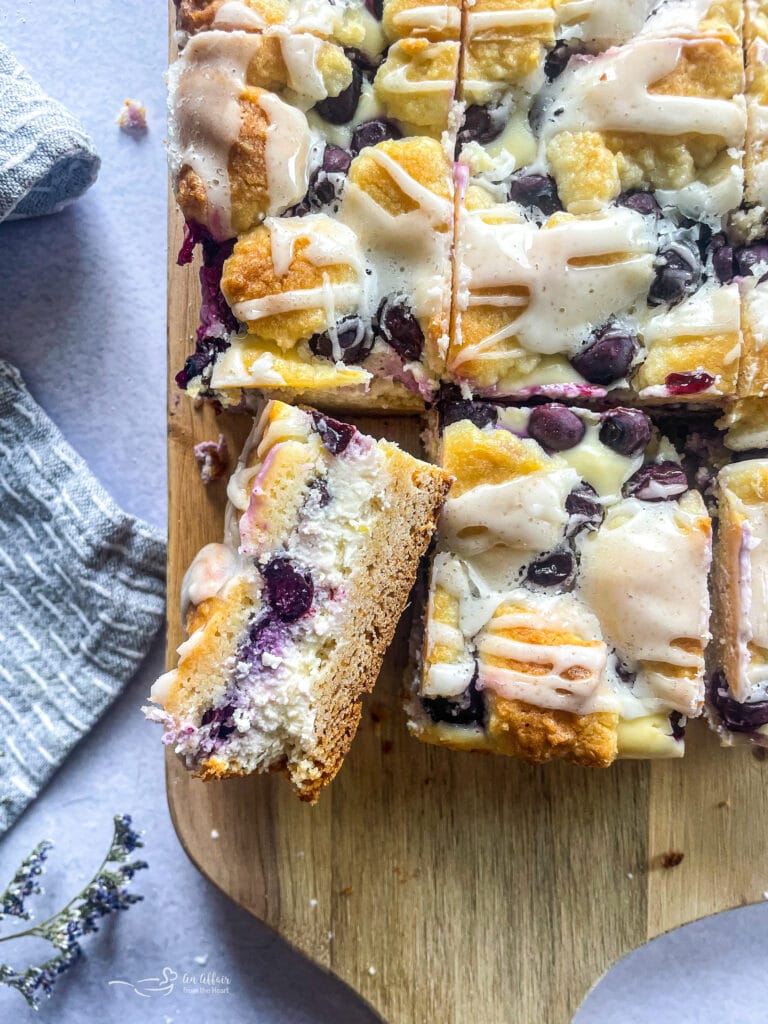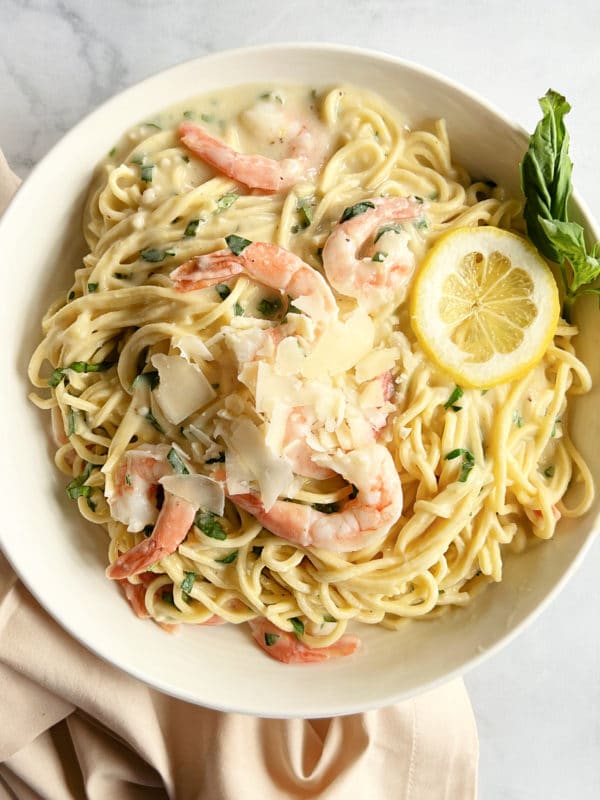 Creamy Lemon Basil Shrimp Pasta
Friday #LemonWeek Recipes

Let's bake up a tasty batch of muffins!

Yield: one dozen

Lemon Crumb Muffins with Lemon Glaze

Fluffy and moist bakery-style lemon muffins with a wonderful streusel crumb topping, baked golden brown and glazed with a sweet-tart lemon glaze. You will want to make these muffins again and again!

Additional Time

10 minutes

Ingredients

For the Muffins:
2 cups flour
5 Tablespoons butter, softened
1 cup sugar
1 cup sour cream
2 eggs
2 Tablespoons fresh lemon juice
1 Tablespoon fresh lemon zest
1 teaspoon vanilla extract
1/2 teaspoon baking soda
For the Crumb Topping:
1/2 cup flour
1/4 cup sugar
1/4 cup light brown sugar
1/4 cup melted butter
1/8 teaspoon salt
For the Lemon Glaze:
1 1/4 cups powdered sugar
1 Tablespoon melted honey
3 Tablespoons fresh lemon juice

Instructions

Preheat the oven to 425 degrees F. Line 12 muffin tins with cupcake liners, or spray with non-stick cooking spray.
To prepare the muffin batter: In a large mixing bowl, with a mixer, beat butter until fluffy. Add in sugar and combine thoroughly. Add in eggs, vanilla, sour cream, lemon zest & juice, and mix until incorporated. Sift the flour and baking soda into the wet ingredients, and stir until combined.
To prepare the streusel topping: Combine the streusel ingredients together with a with a fork, until mixed and crumble-like.
Evenly distribute the batter into 12 muffin cups. Top with the crumble topping.
Place the muffins in the preheated oven. Reduce oven temperature to 350. Bake for approximately 22 minutes, or until a toothpick inserted in the center comes out clean.
Cool muffins in the pan for about 10 minutes before glazing.
To prepare the glaze: whisk together the glaze ingredients until smooth. Drizzle over the tops of the warm muffins.

Notes

These muffins have a subtle lemon flavor. If you want more of a lemony taste, add more zest to the muffin batter.

Recommended Products

As an Amazon Associate and member of other affiliate programs, I earn from qualifying purchases.

Nutrition Information:

Yield:

12

Serving Size:

1 Amount Per Serving:

Calories:

371

Total Fat:

13g

Saturated Fat:

8g

Trans Fat:

1g

Unsaturated Fat:

4g

Cholesterol:

65mg

Sodium:

162mg

Carbohydrates:

59g

Fiber:

1g

Sugar:

38g

Protein:

4g

Please note that nutrition is not guaranteed accurate.

Check out the amazing prizes you can win in our #LemonWeek Giveaway!

Prize #1: Rodelle Prize Pack

Rodelle Prize Pack includes:

2 count Gourmet Madagascar Vanilla Beans

2oz Almond Extract

4oz Natural Baker's Extract

4oz Vanilla Paste

8oz Gourmet Vanilla Extract

25oz Organic Baking Cocoa

Prize #2: La Tourangelle Prize Pack

La Tourangelle Prize Pack includes:

Extra Virgin Olive Oil

Roasted Walnut Oil

Regenerative Sunflower Oil

4oz Vanilla Paste

Fleur de Sel Almond Butter