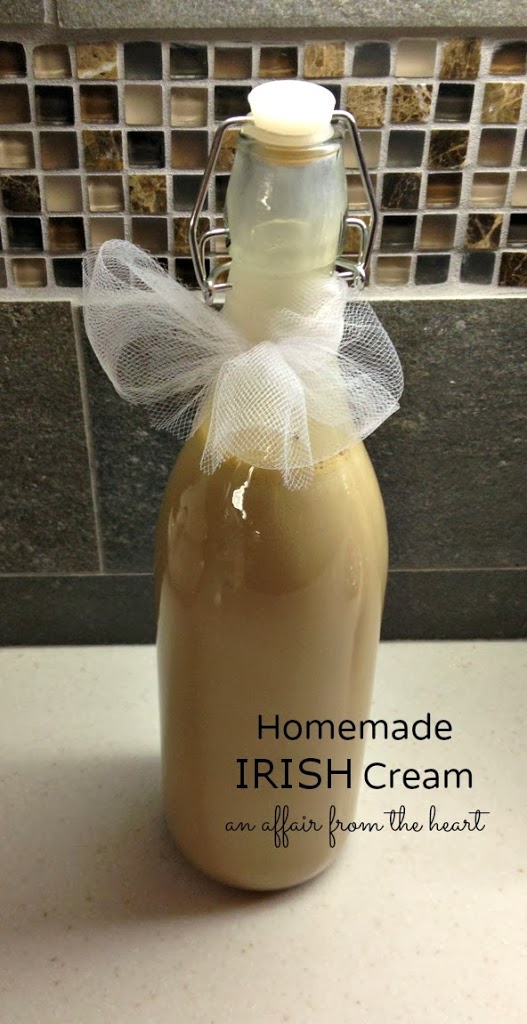 Sipping an Irish Cream by the fire is always a delight at the holidays.
I love to pour a little in my coffee, or over ice cream!
My Brother and sister-in-law make homemade Irish Cream every year at Christmastime.
This year I made BOTH!
I did a housewarming basket full of fun things for my brother and his family in early December, and it had coffee, Kahlua and Irish Cream,
homemade hot cocoa,
with mugs and towels that all matched.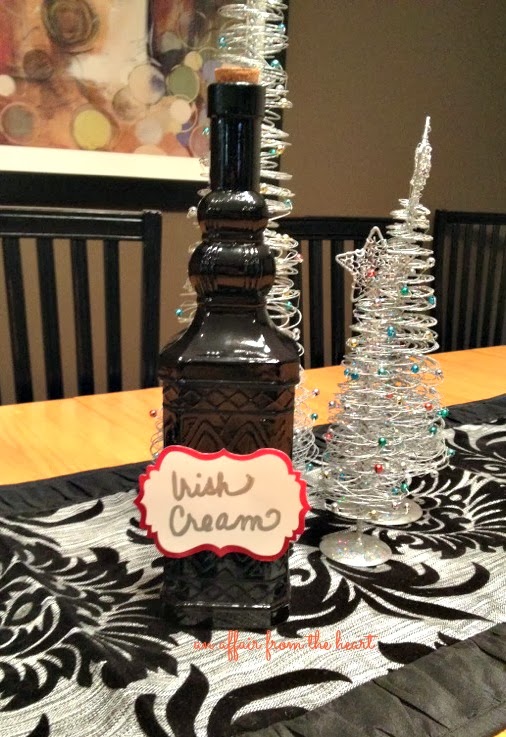 I found these cool black bottles to use, and just added a tag to the front of them.
I brought some as a hostess gift to my Aunt and Uncle's, too.
This ones was easy!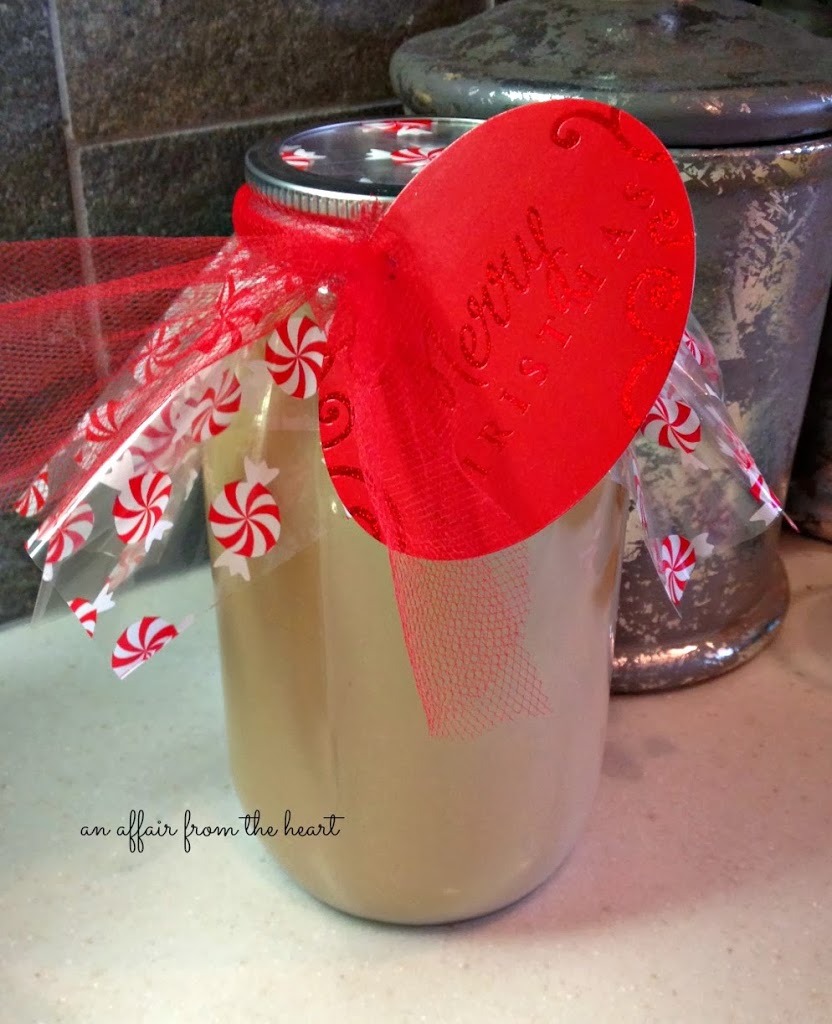 A little printed cellophane under the lid of a quart sized jar, some tulle and a tag, and
Ta-Da!
I even make a non-alcoholic version for those who don't want the alcohol, or so the kiddos can sip some of their own!
Homemade Irish Cream
1 cup whiskey
1 1/2 teaspoons coconut extract
1 – 14oz can sweetened condensed milk
2 Tablespoons chocolate syrup
2 Tablespoons instant coffee
1 pint Half & Half
(I used fat free SC Milk and Half & Half)
Leave whiskey out for non-alcoholic version.
Blend together.
Stays good until date on Half & Half when kept in the refrigerator.

If you make this recipe, I'd love to know! Snap a picture, share the photo on social media with the hashtag #AnAffairFromTheHeart – I'd love to see what you made! – Michaela