Pumpkin White Russian Cocktail
As an Amazon Associate and member of other affiliate programs, I earn from qualifying purchases.
A Pumpkin White Russian Cocktail creates a seasonal riff on my favorite White Russian cocktail recipe. Another chance to use my homemade pumpkin spice, especially come Fall, when I use it for all kinds of recipes. Pies, cookies, cupcakes, sure, those are all wonderful. But, sometimes it is nice to just enjoy an adult beverage. So I thought, why not? Pumpkin White Russians just made perfect sense.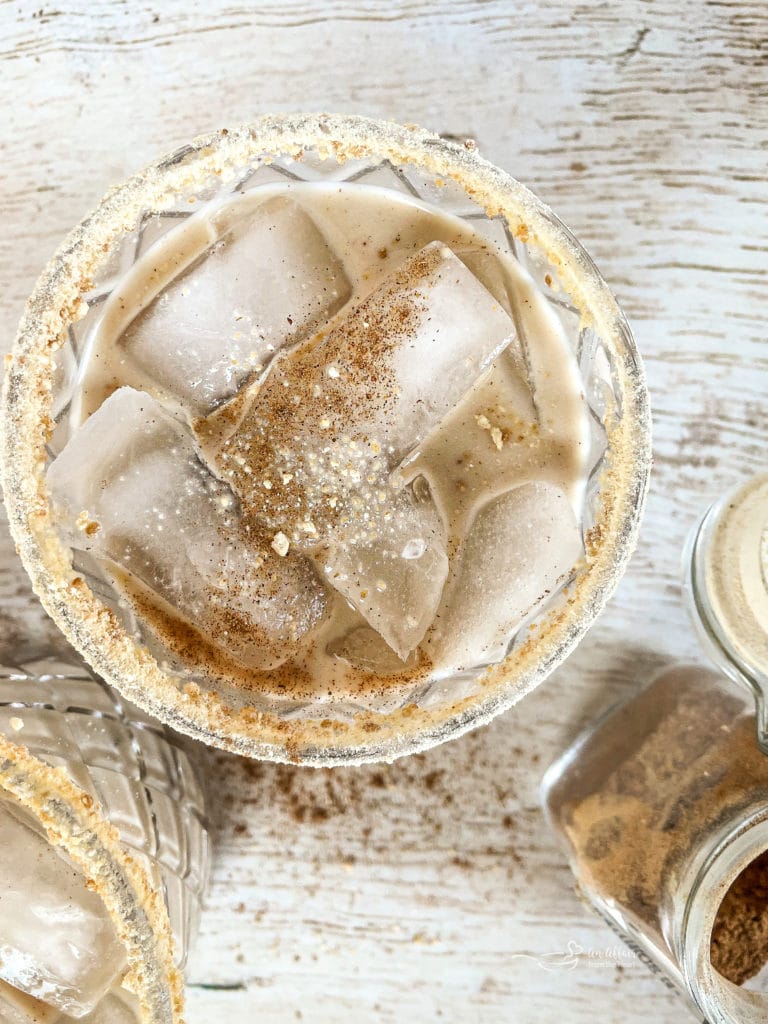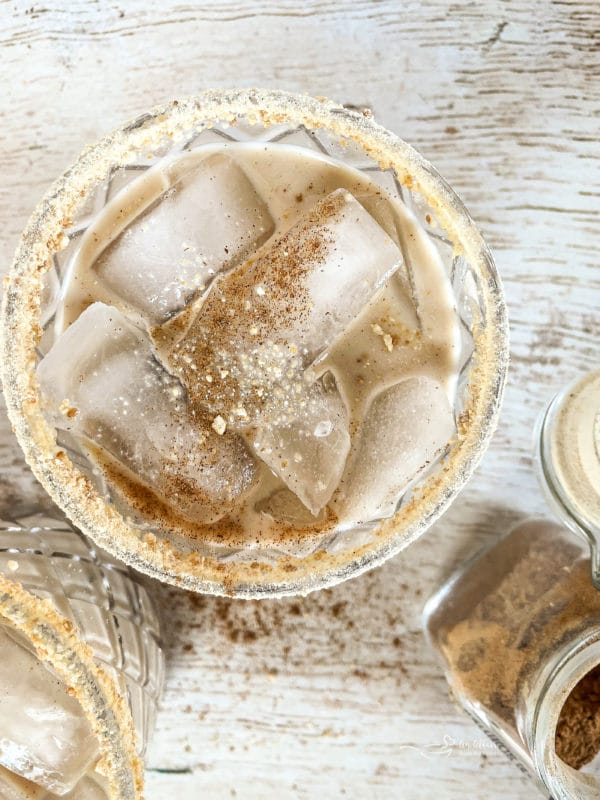 What Exactly Is A Pumpkin White Russian?
If you are not familiar with a White Russian cocktail, then of course a pumpkin white Russian probably does not make sense. So let's start there. The classic White Russian combines vodka, Kahlua, and cream and is poured over ice in a 8 oz. highball glass. I suppose you could compare it to other cream cocktails, but the Kahlua sets it apart.
So, if you love a bit of cream in your coffee, then a bit of vodka just adds a wink and a nod and a bit of mischief to the equation, right?
In this case, just to make sure the pumpkin spice sets the center stage, I use pumpkin spice creamer instead of cream.

Pumpkin White Russian Cocktail Ingredients
Pumpkin Pie Spice
Pumpkin spice creamer
Vodka
Kahlua
Ice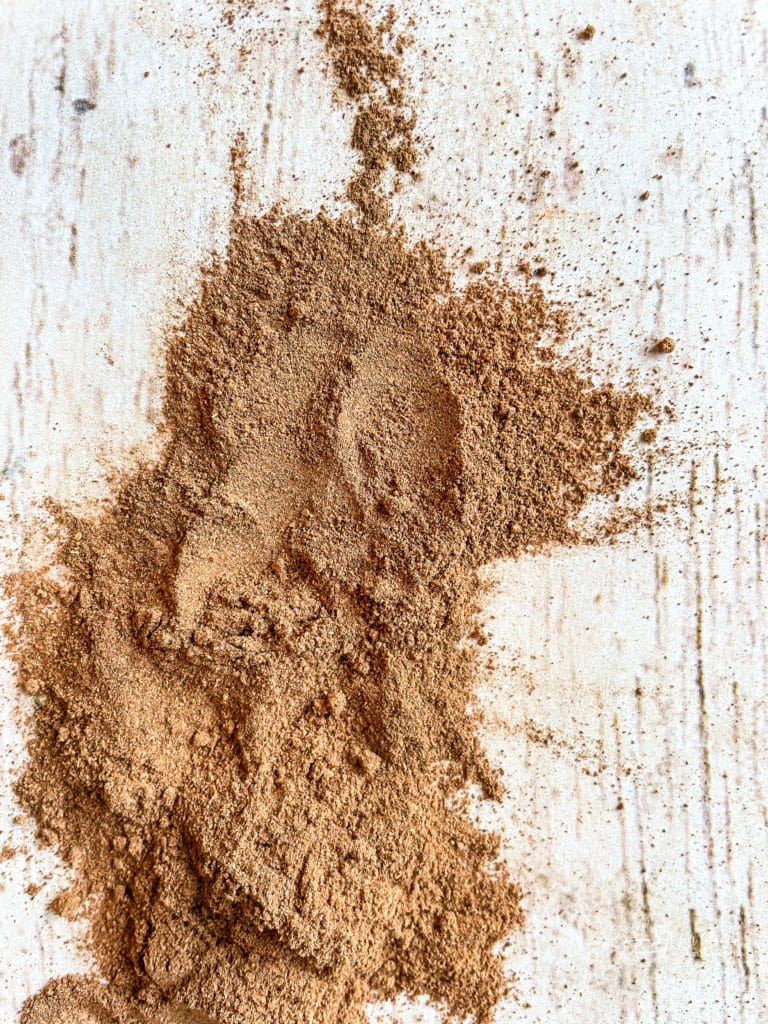 My homemade pie pumpkin spice comes in handy for all sorts of recipes. It is easy to make and stores well too. I have a homemade Kahlua recipe that is super simple you can check out, too.
Looking to cut the sugar in this recipe? Here is a great recipe for a Sugar-Free Pumpkin Spice Creamer!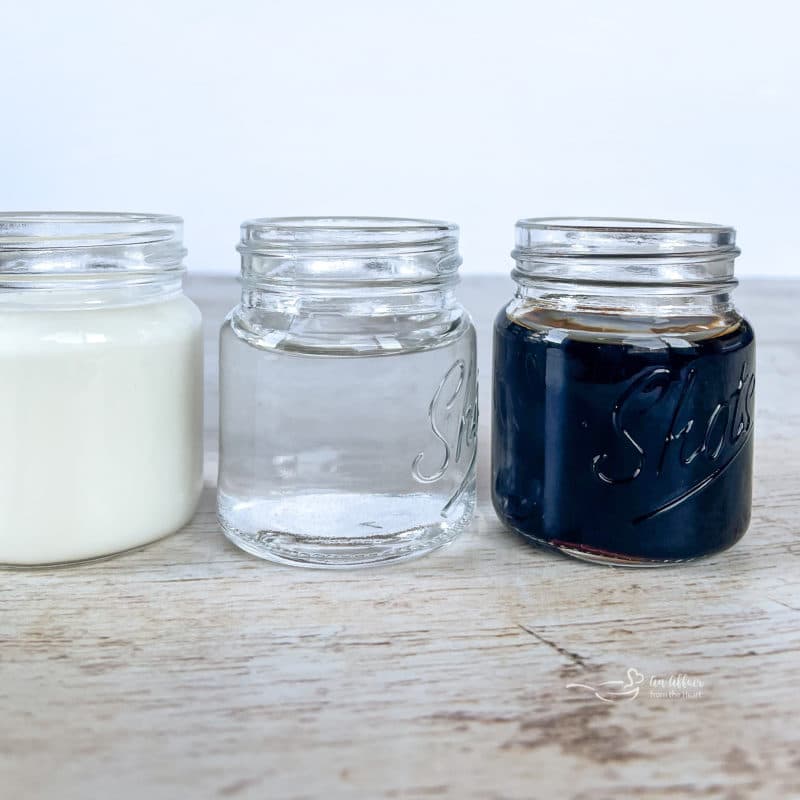 Kahlua, vodka, and pumpkin spice creamer to start.
How To Make A Pumpkin White Russian
Not too complicated, and the proportions are easy to remember. Two parts Kahlua, two parts vodka, and two parts pumpkin spice creamer. Here, you can get fancy by adding a graham cracker crumbed rim to the glass or get really fancy adding sugar and pumpkin spice rim to the glass, then use a kitchen torch to caramelize the rim.
Pouring the Kahlua first allows you to build a cool layering effect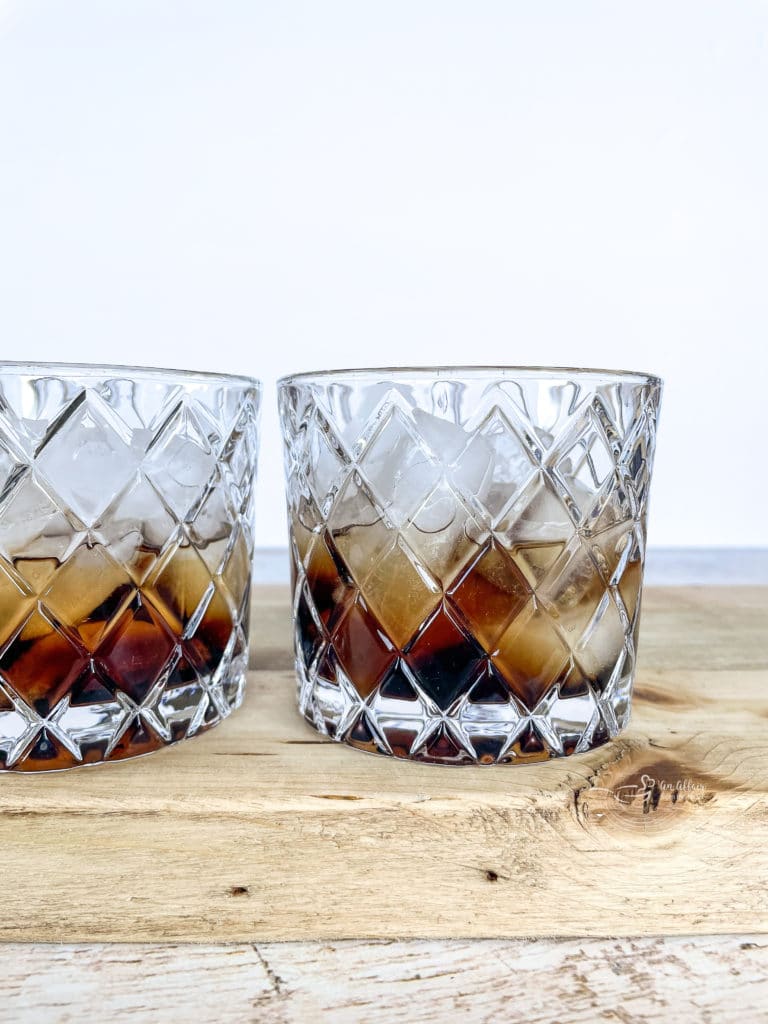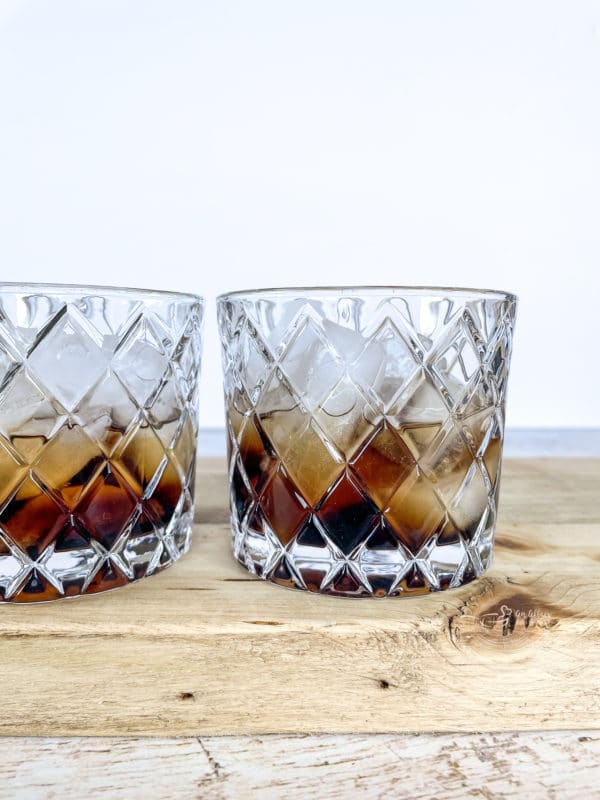 Remember, the Kahlua has booze in it too, so this is actually a cocktail with a bit of an extra kick to it.
Next, add the pumpkin spice creamer.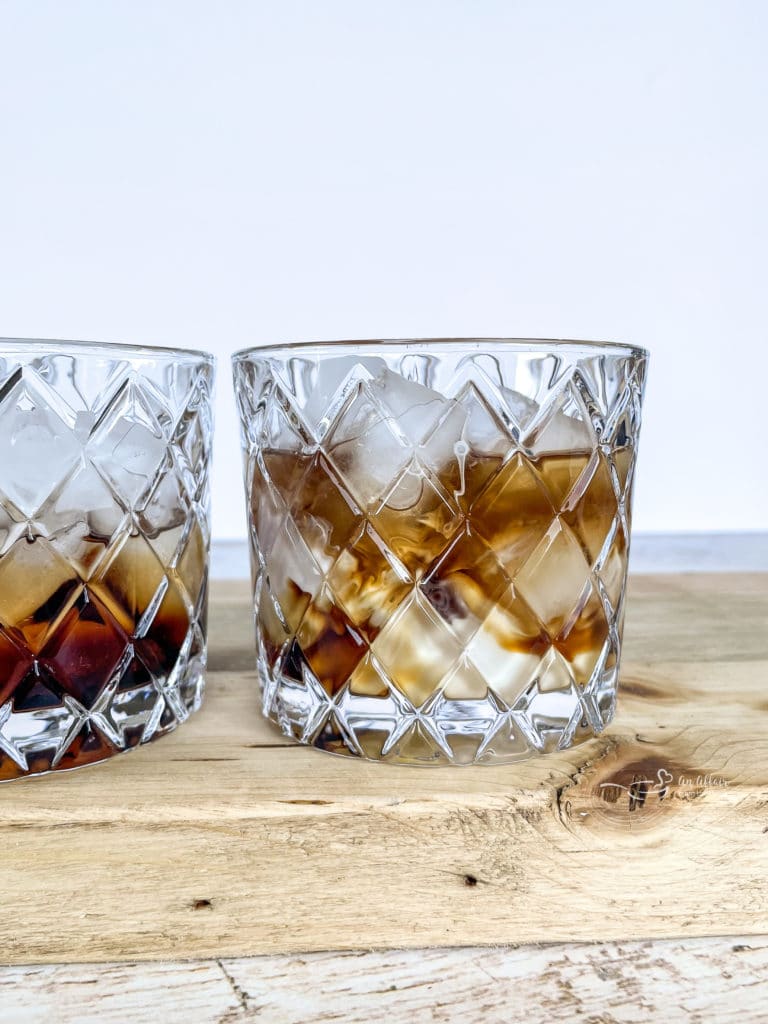 Doesn't that look wonderful? Now, give it just a bit of a stir if you want to keep some of the color layering. Or, stir vigorously if you prefer. It looks inviting and tasty either way!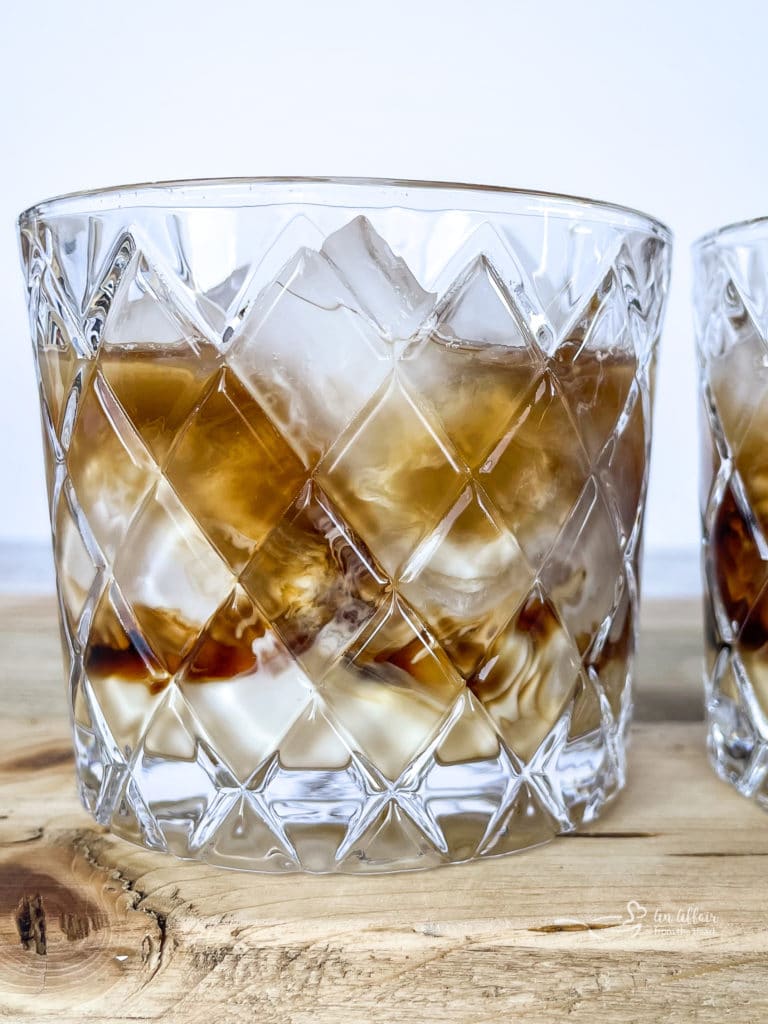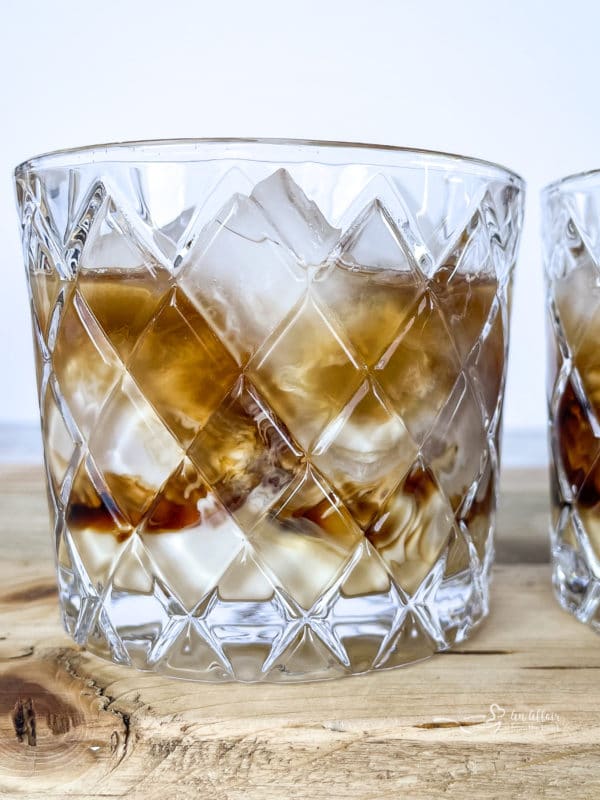 The coffee in the Kahlua works wonderfully to balance the sweetness of the pumpkin spice creamer. Thankfully, very balanced for a sweet cocktail. Of course, balance might be an issue after a couple of these, so a bit of extra balance is a good thing, right?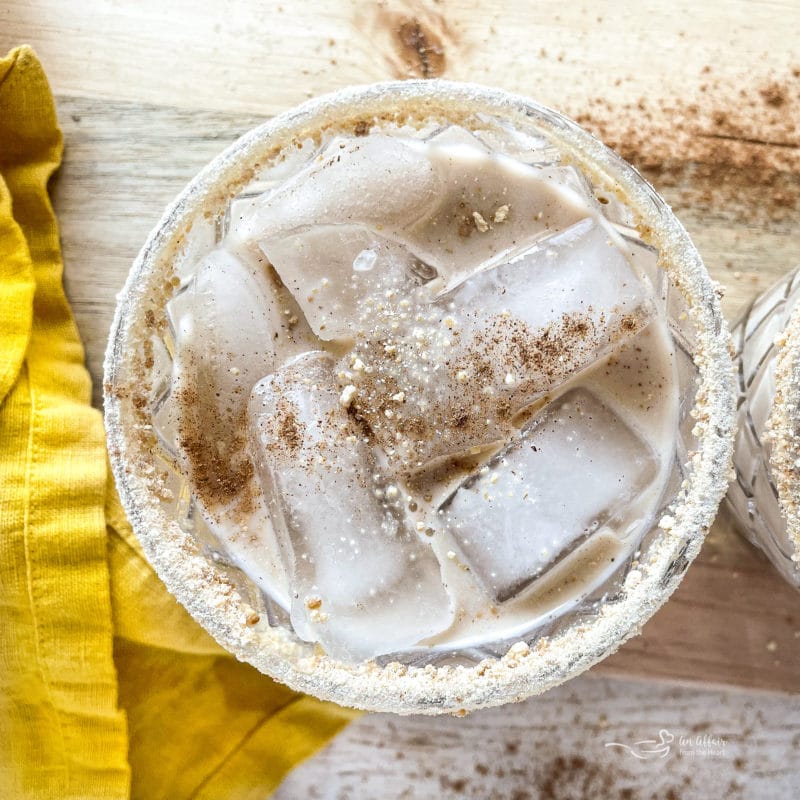 Just mix a bit of sugar and pumpkin spice, then lightly wet the rim of an 8 oz. highball glass before you add the ice cubes and the rest of the drink mix. Alternatively, a nice rim of crushed graham crackers looks lovely and tastes incredible!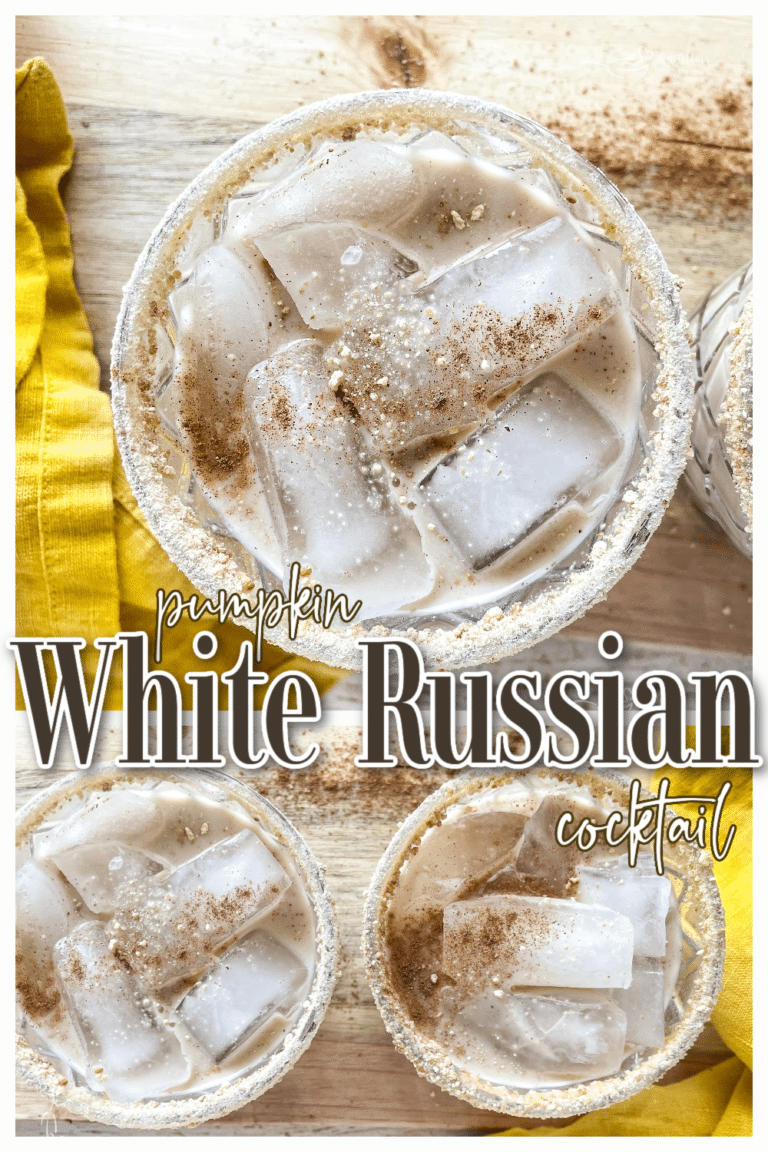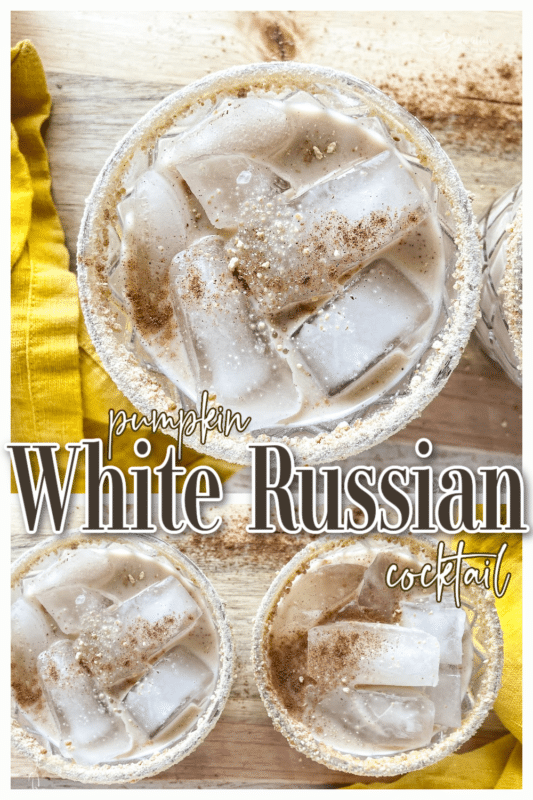 Love it? Pin it!
Don't forget where you found this tasty recipe! Pin it to your favorite Pinterest recipe board before you go!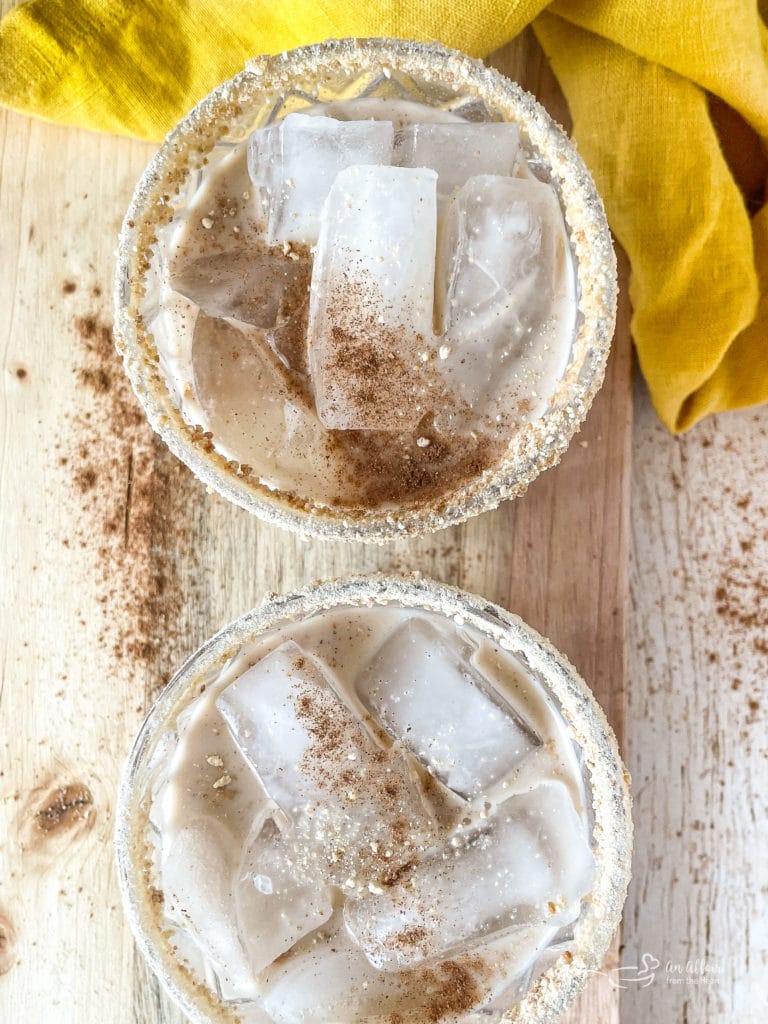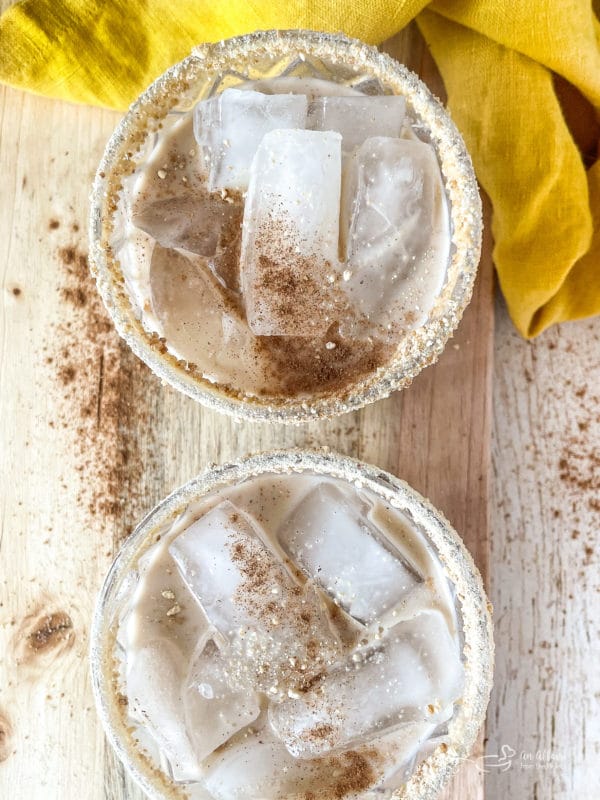 Holiday Cocktail Perfection
Sometimes a little cocktail doesn't hurt at the holidays, am I right? Family get-togethers can sometimes be sweet and other times a little spicy – just like this fall spiced classic cocktail! This drink is the perfect autumn and winter sipper. Perfect for Thanksgiving, Christmas, and New Years, too!
My good friend Jennifer of Take Two Tapas and Leftovers Then Breakfast rangled a bunch of food bloggers for a Holiday Party. You can find all of the recipes below, just in time to get you holiday party ready!

Can I Store Pumpkin White Russians?
Want to make pumpkin White Russian cocktails ahead of time? No problem. You can mix all the ingredients and leave out the ice. Then you only have to pour when needed over a highball glass full of ice. The mixed cocktail will actually preserve just fine for weeks as long as you store it in the fridge.
I honestly don't think you will be able to keep it that long. Truth be told, I would be more concerned about drinking them down too fast. This is one of those cocktails that goes down easily. And it doesn't weigh you down with being overly sweet the way some other seasonal cocktails do. (I am looking at you eggnog…)

More Seasonal Cocktails To Enjoy
When it gets to the holiday season, so everyone enjoys a bit of libation now and then right? Here are some ideas: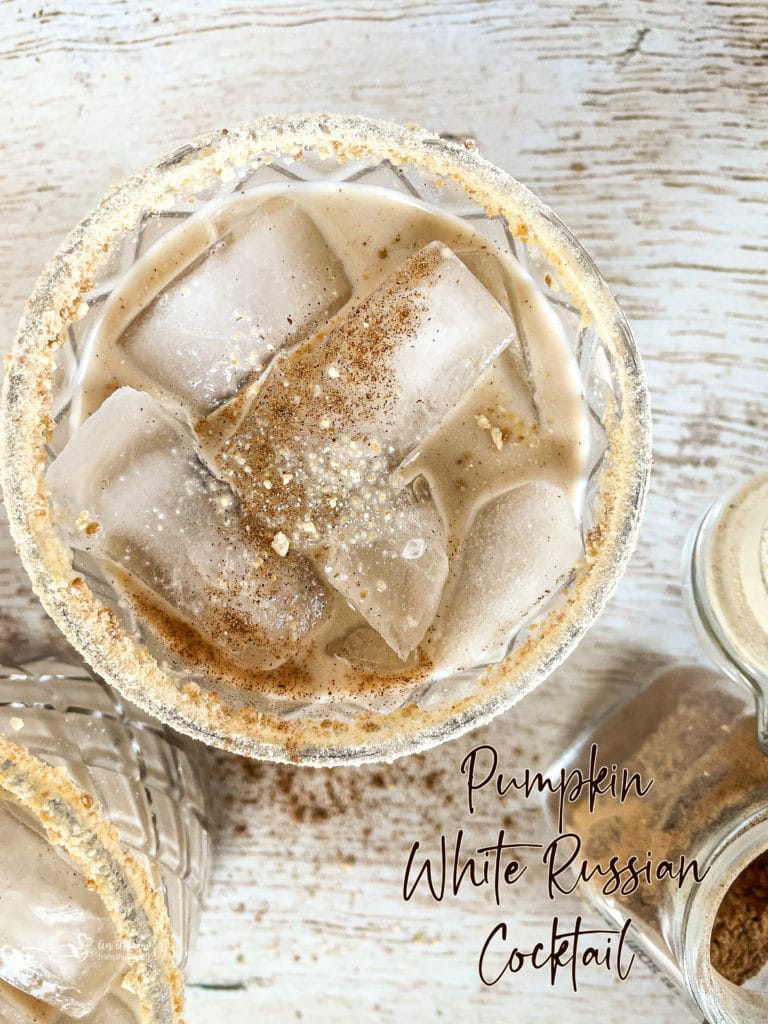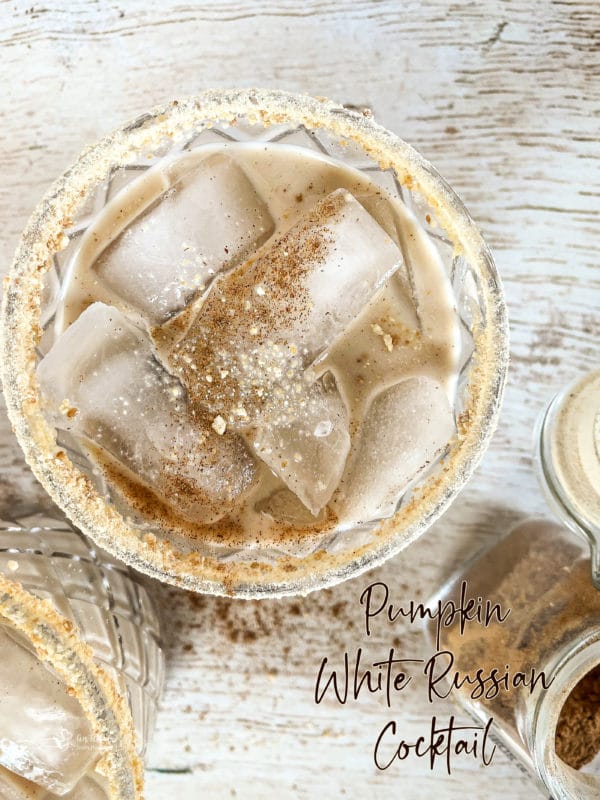 Let's whip up a couple of these simple and festive Pumpkin White Russians!

Yield: 1 drink
Pumpkin White Russian Cocktail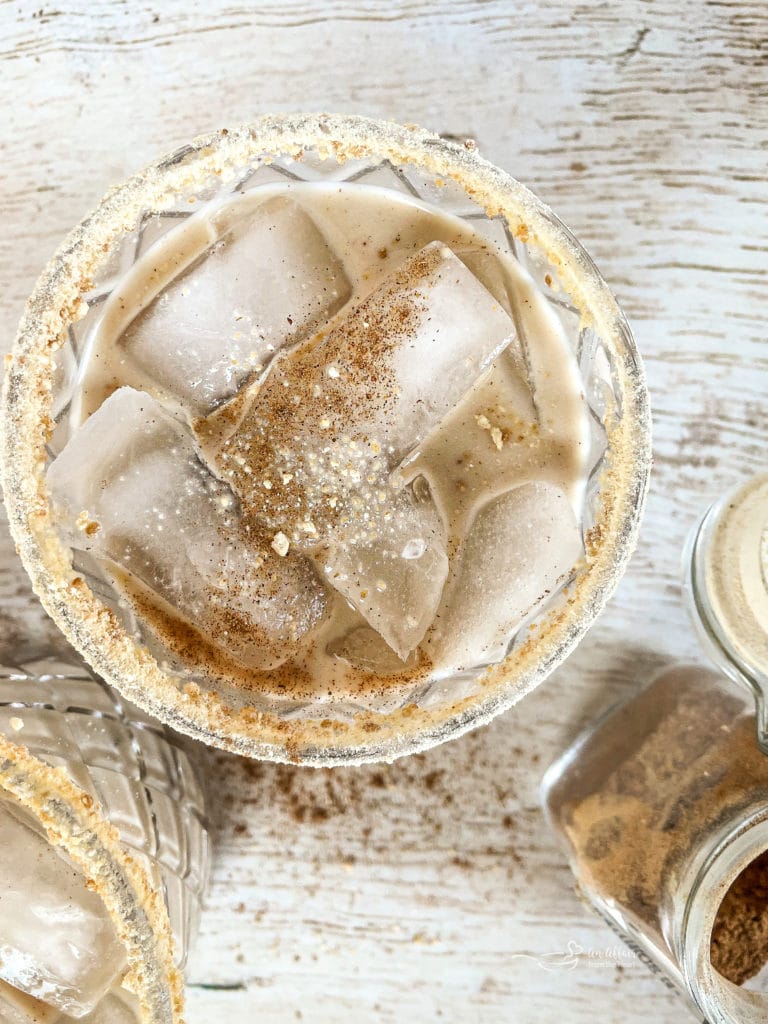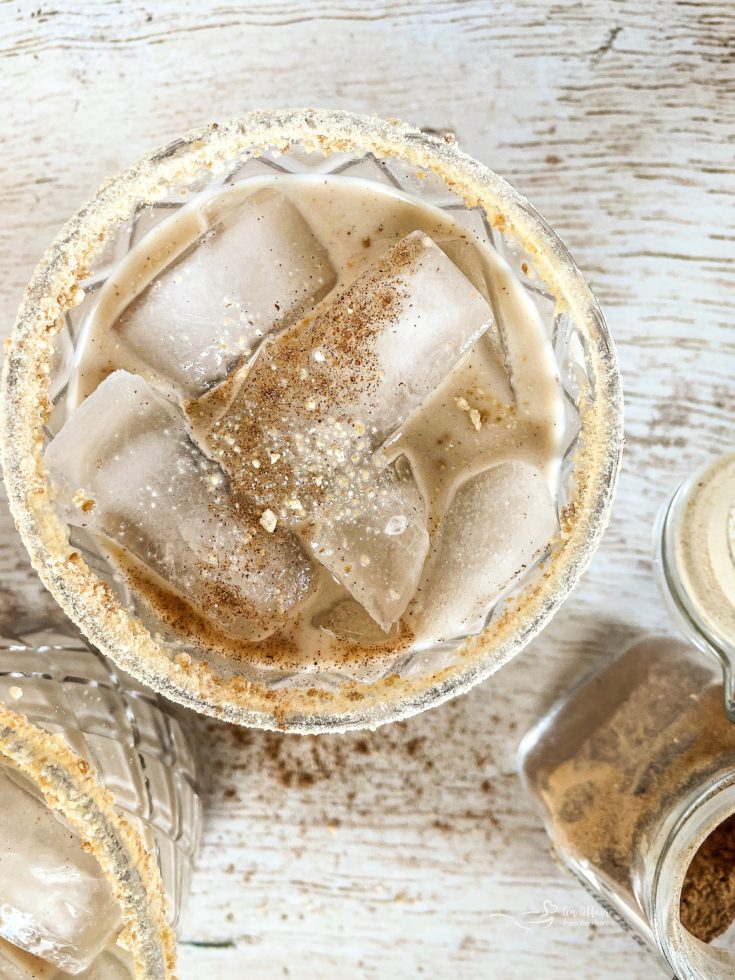 A Pumpkin White Russian Cocktail creates a seasonal riff on my favorite White Russian cocktail recipe. Made with Kahlua, Vodka, and pumpkin spice creamer, topped with a sprinkle of pumpkin pie spice before serving.
Ingredients
2 shots Kahlua
2 shots Vodka
2 ounces pumpkin spice coffee creamer
pumpkin pie spice
ice
Instructions
Fill an Old Fashioned glass with ice.
Add in vodka and Kahlua.
Top with pumpkin spice coffee creamer.
Stir. Sprinkle with pumpkin pie spice.
Serve.
Notes
Serve with a cinnamon stick or rim the glass with graham cracker crumbs for a fun twist!
Make your own Pumpkin Pie Spice, and your own Kahlua to make them extra special!
Recommended Products
As an Amazon Associate and member of other affiliate programs, I earn from qualifying purchases.
Nutrition Information:
Yield:
1
Serving Size:
1
Amount Per Serving:
Calories:

601
Total Fat:

8g
Saturated Fat:

2g
Trans Fat:

0g
Unsaturated Fat:

6g
Cholesterol:

0mg
Sodium:

48mg
Carbohydrates:

48g
Fiber:

1g
Sugar:

46g
Protein:

1g
Please note that nutrition is not guaranteed accurate.
It's time to start planning our holiday parties we all need some delicious and festive recipes to serve! Check out all these amazing holiday appetizers as part of the #FavoritePartyFood blogging event hosted by Jennifer from Take Two Tapas
FAVORITE PARTY FOODS