Limoncello Martini
As an Amazon Associate and member of other affiliate programs, I earn from qualifying purchases.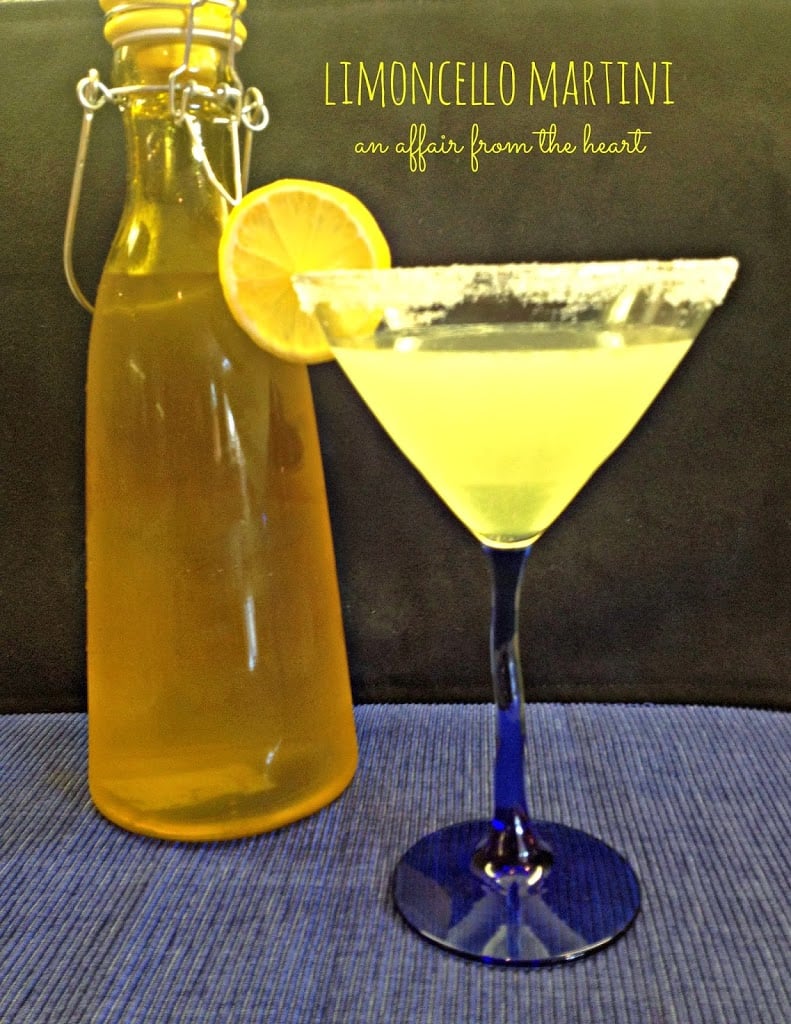 Last week I shared my recipe for
Homemade Limoncello
with you, this week, I think it's time I share this yummy martini you can make with it!!
Limoncello Martini
1 ounce Limoncello
1 Tablespoon fresh squeezed lemon juice
3 ounces vodka
Place into a martini shaker with ice and shake until chilled.
Pour into a martini glass rimmed with sugar and a lemon.