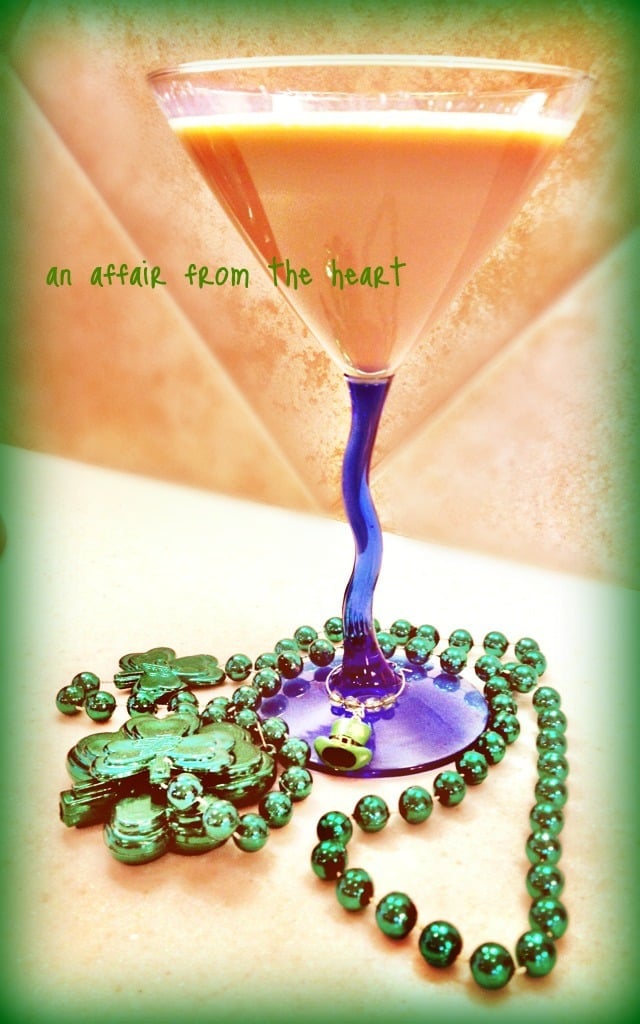 Bailey's Irish Martini
that sounded weird didn't it?
"I made an Irish Cheesecake and made Italian for dinner."
Something about cheesecake in general makes me want pasta….
maybe because the calorie count is already out the window?
perhaps….
Aaaaaanywhooooo….
It's Friday during Lent, and that usually means fish in our house, but I was craving pasta.
I made a big Cesar's salad, and made some Parmesan Garlic fresh asparagus.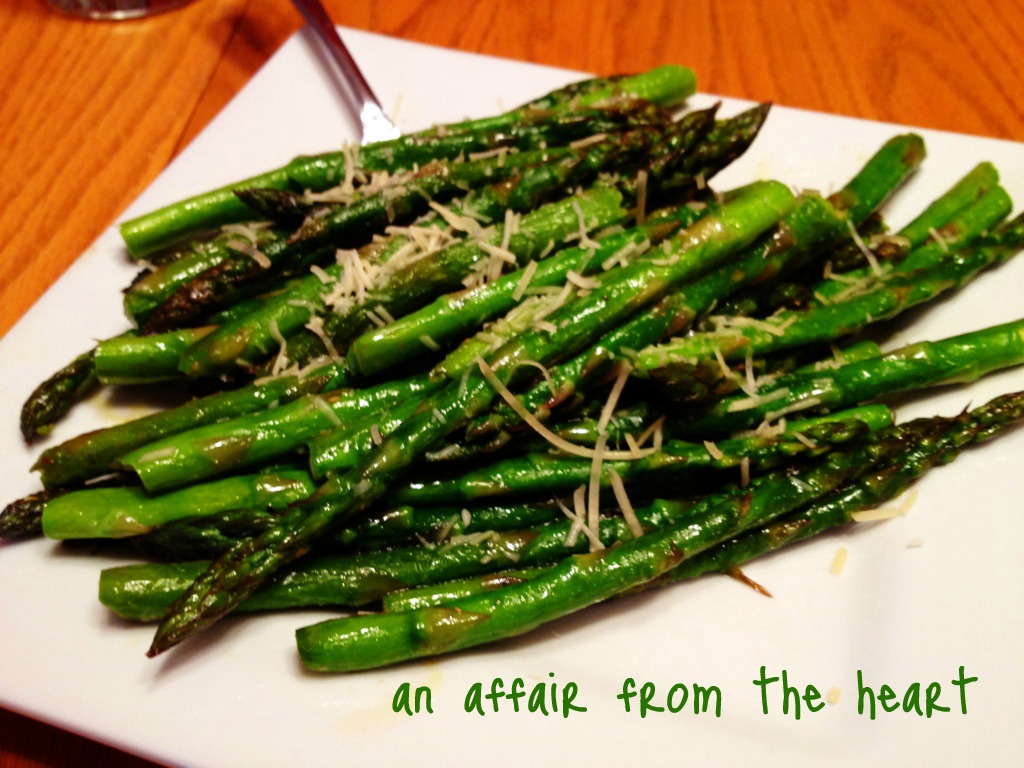 When I can't throw it on the grill, sauteing asparagus in a skillet with a little olive oil, butter and
garlic always works great!
I dusted it with a some fresh Parmesan before serving.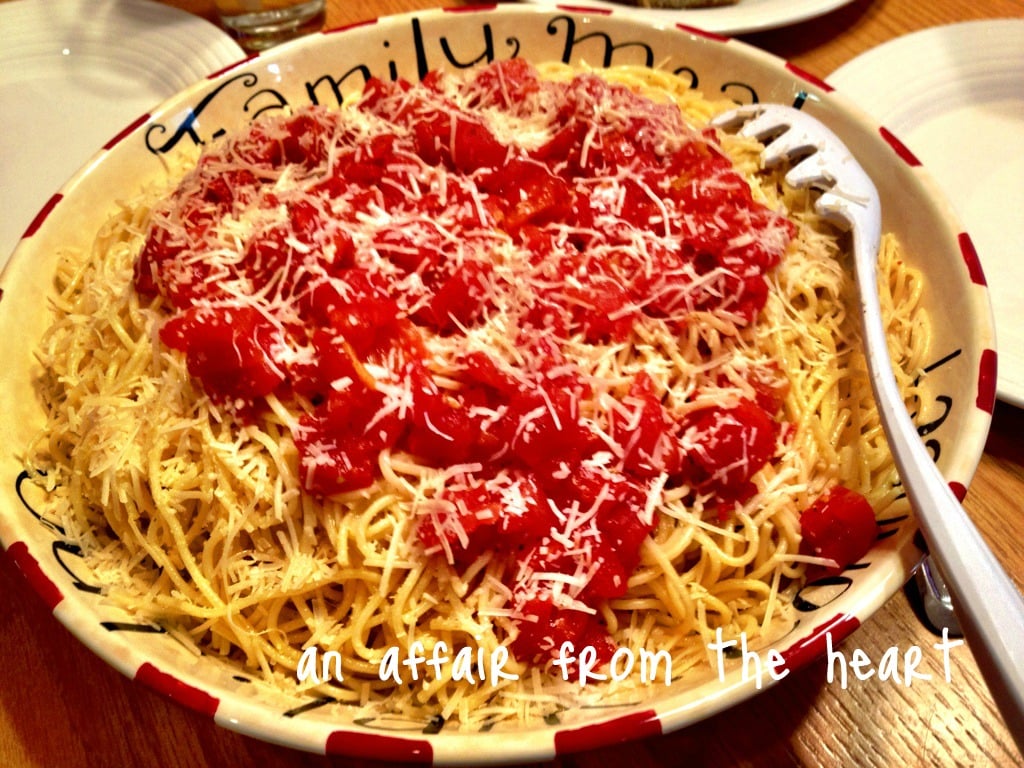 When the hubby came home for dinner, I said, how about a martini?
I already had the Irish Cream on the counter, so we opted for Irish Martini's!!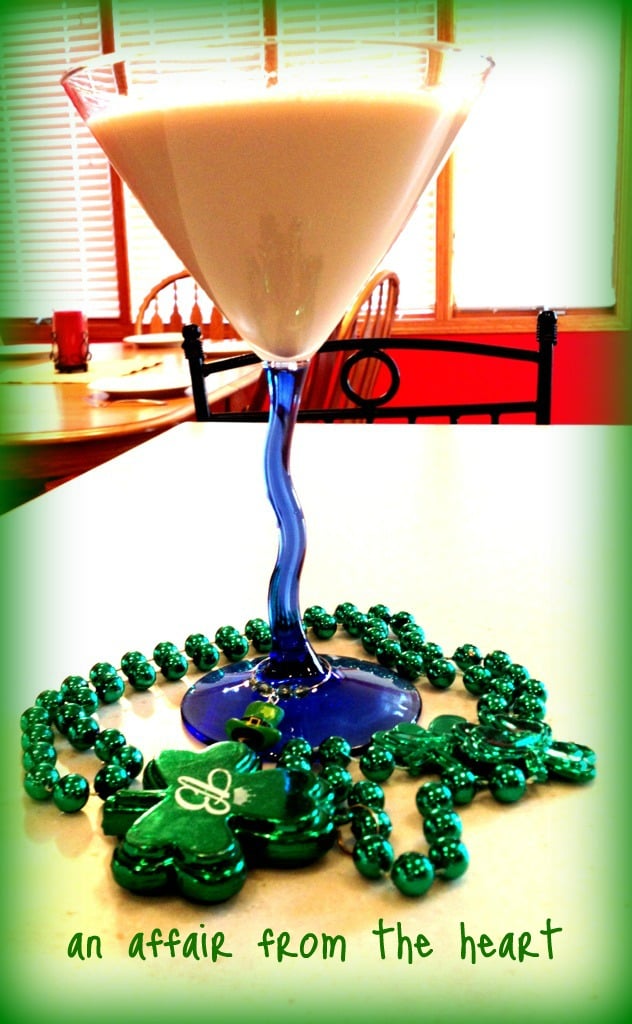 A Blessing from St. Patrick
"May the road rise up to meet you,
May the wind always be at your back,
May the sun shine warm upon your face,
May the rains fall soft upon your fields,
And, Until we meet again,
May God hold you in the hollow of his hand."
Bailey's Irish Martini
3 1/2 Tablespoons of Bailey's Irish Cream
1 1/2 Tablespoon Whiskey
1 Tablespoon strong (cold) coffee
Put in a martini shaker with ice cubes and shake until chilled.
Pour into martini glass.
Makes one martini.
shake.pour.repeat.

If you make this recipe, I'd love to know! Snap a picture, share the photo on social media with the hashtag #AnAffairFromTheHeart – I'd love to see what you made! – Michaela