BBQ Pork Ribs
As an Amazon Associate and member of other affiliate programs, I earn from qualifying purchases.
If you aren't quite sure how to make fall-off-the-bone tender pork ribs on the grill, bookmark this recipe! Thick, juicy, barbecue ribs come together in just a few easy steps.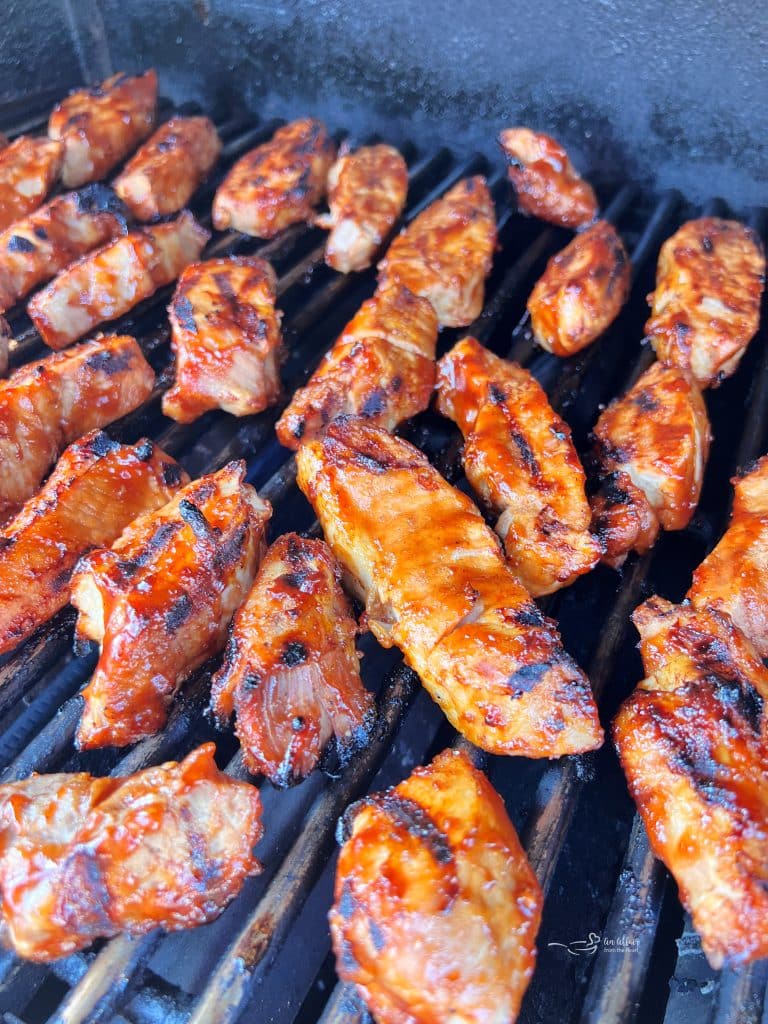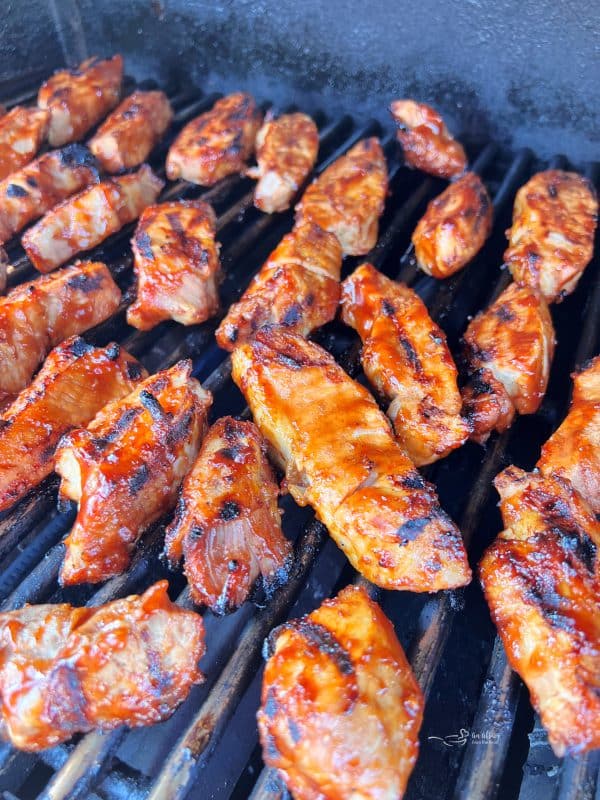 My family is a big fan of barbeque and they especially love BBQ Ribs. Truth be told, it's been a slow fall in love for me, mainly because I am weird about food that makes my hands dirty. A weird little secret about me? I like to eat my food with a fork. With these ribs that's doable because they are "fall off the bone tender," and make it easy.
We Love BBQ PORK RIBS
When my oldest daughter was younger, our running joke was that when a boy asked her out on a date, we would encourage him to take her to a rib joint. When she eats ribs, she has that BBQ sauce, rib smile. Do you know the one?
We figured, if he took her for ribs, and got a glimpse of that, there would be an early drop-off and no second date for Daddy to worry about! She found her perfect match way back then, and they both have a love of food. He was brought up to appreciate all kinds of food, just like she was. I guess he forgives the "BBQ smile" and pile of sticky napkins, because he gets ribs, too!
They are still together after that very first date, over a decade later, married with a family of their own.

BBQ Pork Ribs
It's barbecue season and I've got the perfect recipe for you. Beer batter simmered, grilled, and then smothered in barbecue sauce, these ribs are absolutely the best ribs you'll eat.
BBQ Pork Ribs
These ribs are perfect for your next backyard barbecue, family get-together, picnic feast, or just when the mood hits. Serve with a side of potato saladwith this No Bake Marshmallow Cheesecake for dessert and you'll have the ultimate summertime barbecue meal.
If you love bbq pork ribs you are sure to love these too: BBQ Smoked Sausage Sandwiches With Kraut, Dorothy's BBQ Pork Chops, or this recipe for Dr. Pepper BBQ Pork Sandwiches.

ribs on the grill
Though these ribs taste best on the barbecue, you can cook them up in the oven on a baking sheet at a low temperature, basting them with the tangy barbecue sauce every half hour or so.
You can also finish these delicious ribs in the air fryer. After boiling them, brush them with barbecue sauce and caramelize the sauce in your air fryer. About 3 minutes on each side should work, cooking at about 350 degrees.

Ingredients for this pork ribs recipe
For complete ingredients and instructions scroll to the bottom of this post for the full printable recipe.
Pork Country Style Ribs- Pick up enough to feed your family. Bone-in or boneless both work.
Beer- Any kind of beer works to boil the ribs.
Salt and Pepper- Add to your liking for seasoning
Water
BBQ Sauce- Use this recipe for Homemade BBQ sauce, it's my preferred sauce for bbq pork ribs, you can use your favorite bbq sauce recipe or bottled sauce will also work.
How to make bbq pork ribs grilled
These barbeque ribs are a two-step process, here's how to make them.
First: In a large stock pot, on your stove over medium heat, place your ribs. Sprinkle with salt and pepper.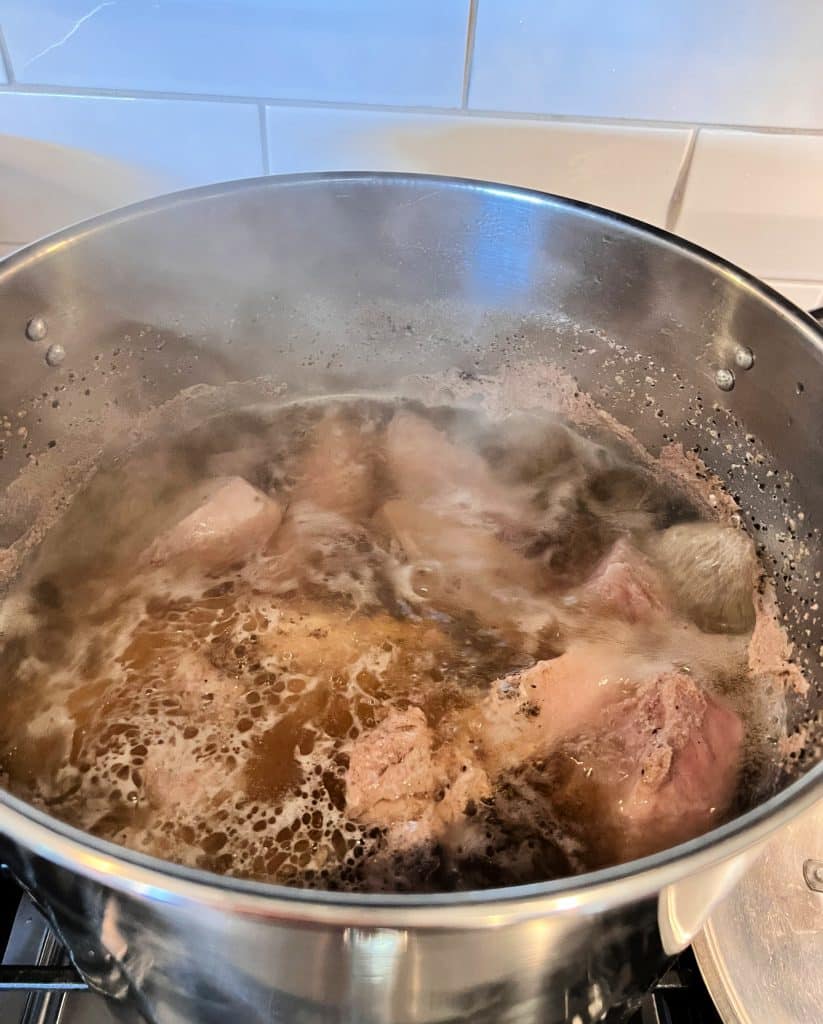 Second: Cover with beer and water. The quantity will depend on how many ribs you are cooking. I do 1 can of beer + 1 can of water – until the ribs are covered.
Third: Place a lid on the pot, and cook for about an hour.
Fourth: Remove from pan, and place on the grill grates heated to grill temperature of 350 degrees. You can also use a charcoal grill to bbq ribs.
Fifth: Let the ribs grill for a few minutes on each side to get that small amount of char/grill taste.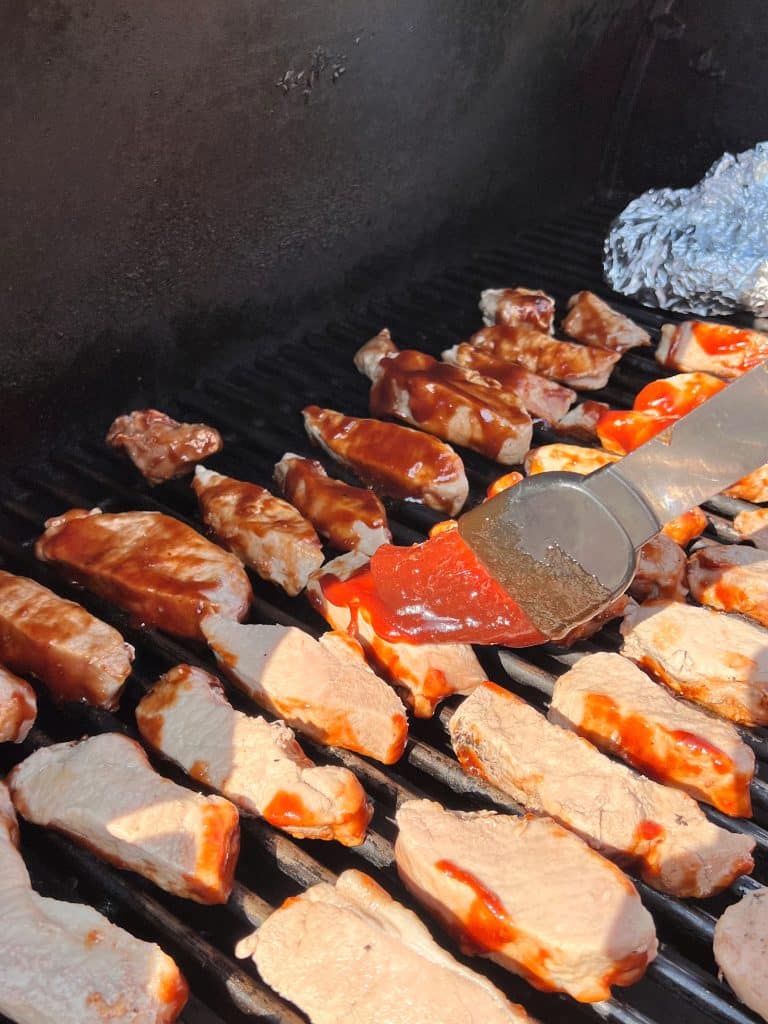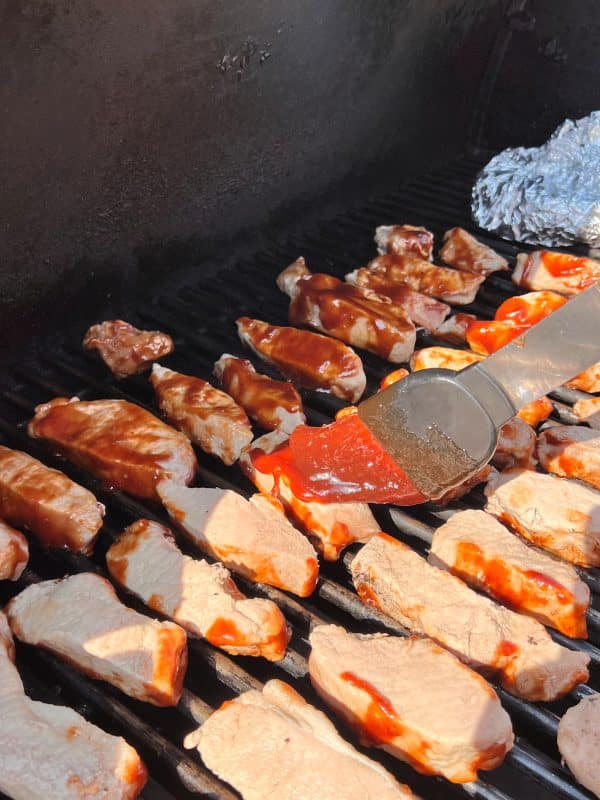 Sixth: Brush the sides of the ribs and the underside of the ribs with BBQ sauce, and let them caramelize for a few minutes more.
Leftover ribs will keep in an airtight container in the fridge for 4 days. You can also freeze leftovers for up to 3 months.

Love it? Pin it!
If you love this best recipe for pork ribs make sure that you don't lose it! Pin it to your favorite Pinterest recipe board before you go!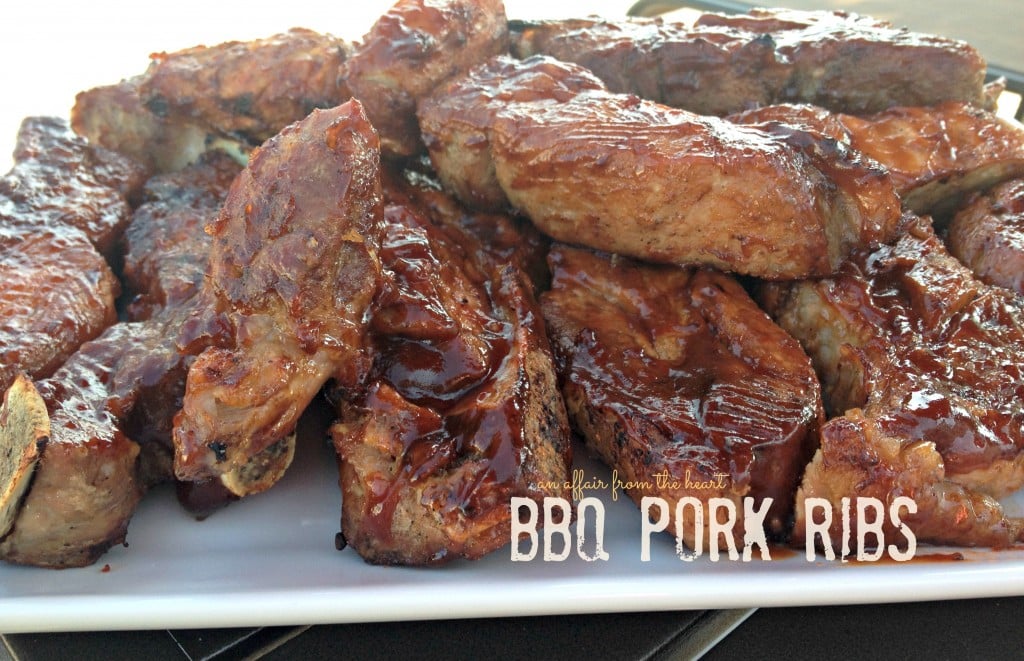 FAQs about BBQ pork Ribs
How long does it take to barbecue ribs on the grill? How long it takes to barbecue ribs really depends on a few things; if your ribs are precooked (this recipe for BBQ ribs are), how thick your ribs are, and how high the heat is. However, the average time it takes for ribs to cook can range from 1 ½ to 3 hours.
What is the 3 2 1 rule for ribs? The 3-2-1 rule outlines this process for cooking ribs: the ribs are smoked at a low temperature for 3 hours; they are then wrapped in foil and steamed for 2 hours; and then they're covered in a sauce or glaze and grilled for an additional hour.
How long to cook bbq pork ribs at 350? If you are cooking your ribs at 350 degrees Fahrenheit it is best to cook them for approximately 2 hours.
How to cook BBQ ribs on a gas grill? If you aren't sure how to grill ribs here are a few steps to follow. Before you turn on the grill, spray your grill with cooking spray or brush with olive oil. Lay the ribs on the grill and cover them. You can baste them with marinade every half an hour or so until they are done. Turn them at least once during the grilling process. Some people like to wrap the ribs in aluminum foil so the ribs get cooked with an indirect heat but this is a personal preference.
Substitutions
Remember that when it comes to making substitutions in recipes, you don't need to be afraid to get creative and use ingredients that suit your personal taste and dietary preferences. Make it your own!
Instead of barbecue sauce choose your favorite marinade; homemade or store-bought.

You can use spare ribs, beef ribs whatever you prefer. The prep and grilling method I've shared here gives great results with all sorts of ribs!

Use pork chops instead of ribs or pick up a rack of baby back ribs to barbecue.
Tips & Tricks
If you don't have time to grill your ribs you can also place them in the slow cooker but you won't get the same smoky flavor.

Check for doneness with a meat thermometer. The ribs should have an internal temperature of around 198 degrees.

Spray the grill with cooking spray so the tender ribs don't stick.

For even more flavor make a spice rub for the ribs using cayenne pepper, onion powder, chili powder, and garlic powder.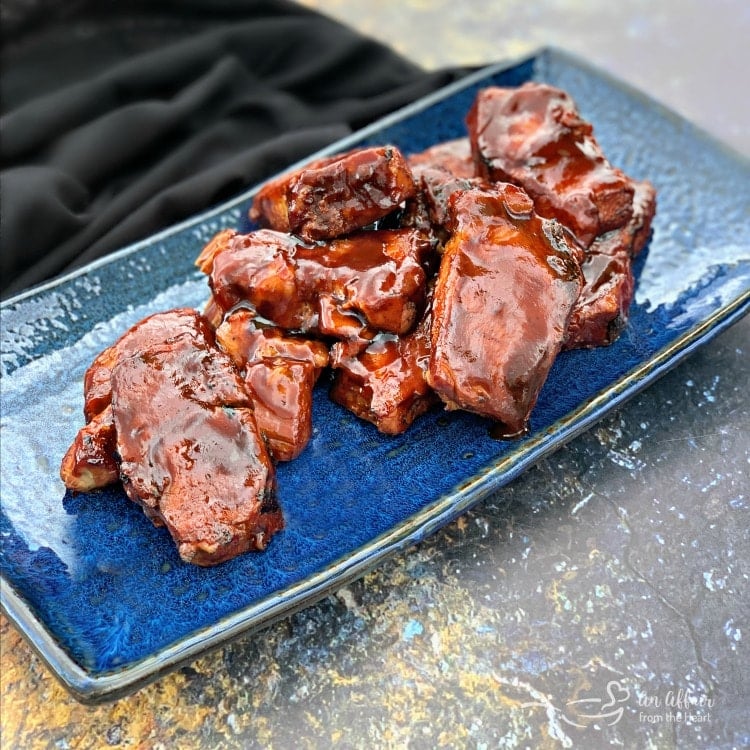 My Dr. Pepper BBQ Ribs have always been a reader favorite! You can prepare them in the Slow Cooker or in your Instant Pot!

More Recipes to Love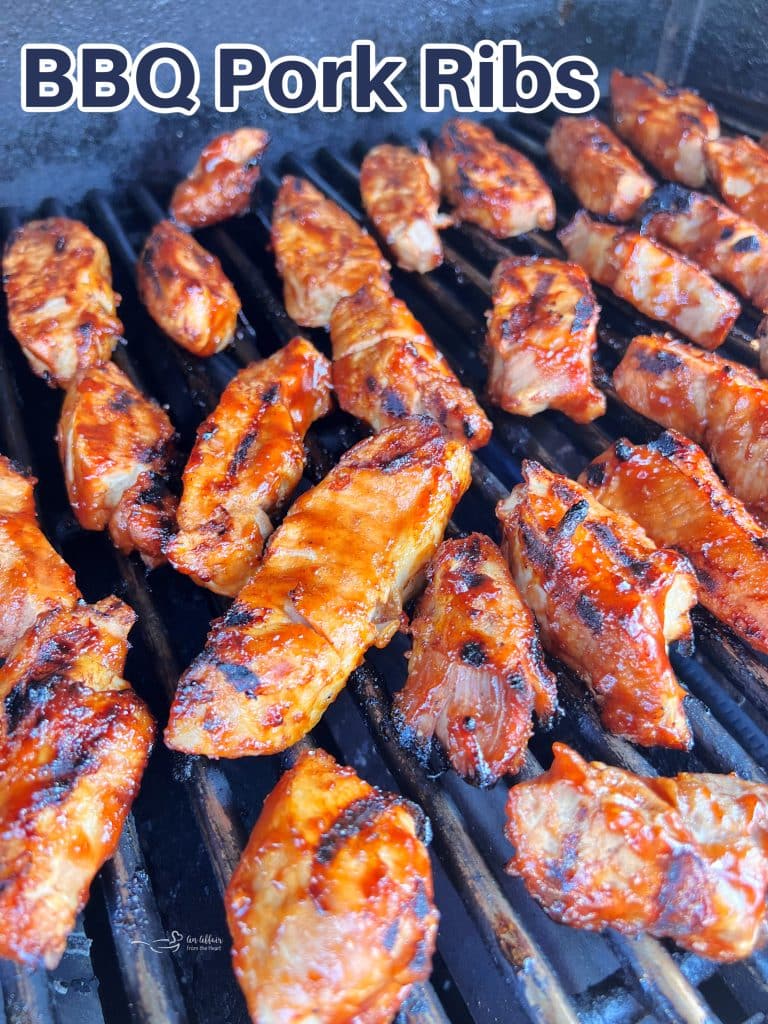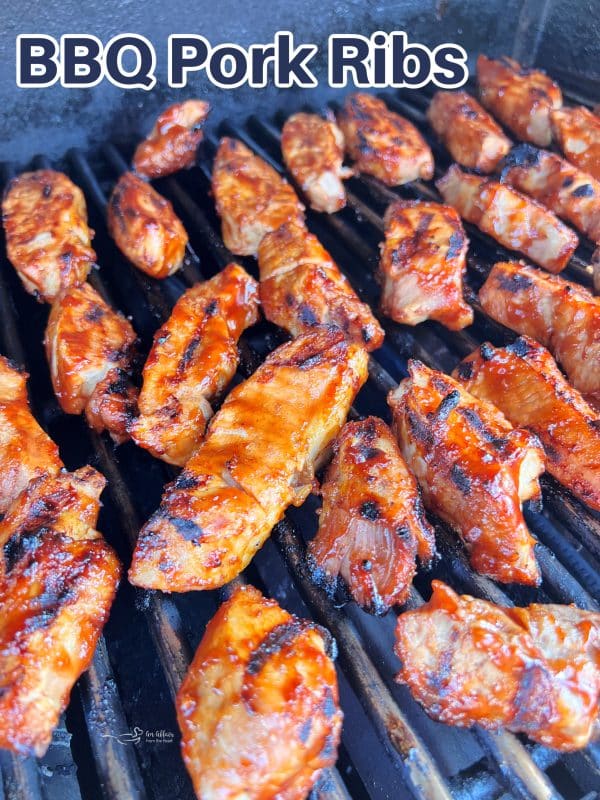 Seize the season and make these barbecue ribs! This two-step process is my absolutely favorite way to prepare succulent, lick-your-lips ribs on the grill. Give them a try and watch your family's BBQ sauce smile stretch across their faces!

Yield: 6 servings
BBQ Pork Ribs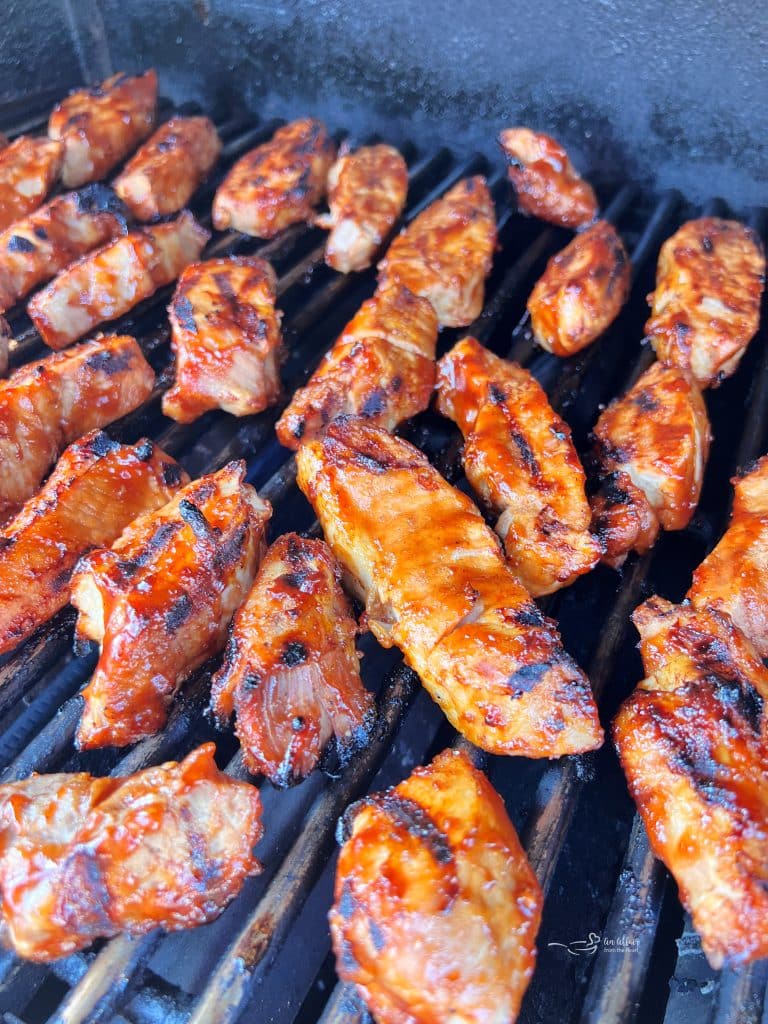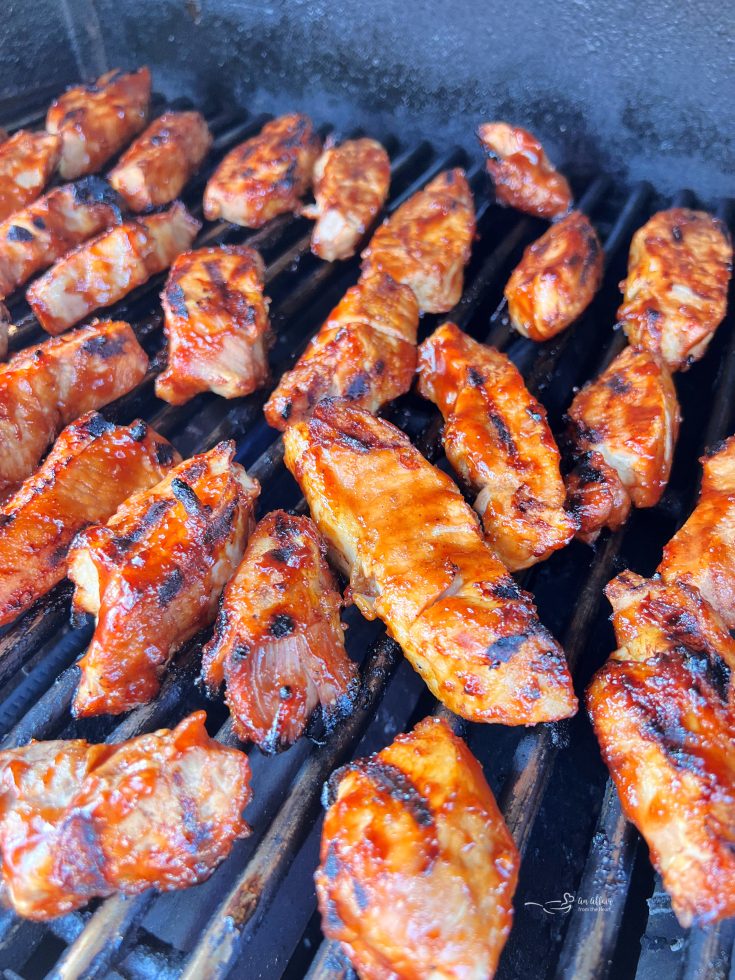 Boiled in beer until tender, grilled and covered in homemade sauce, these Country Style Pork Loin Ribs are fall apart, finger licking delicious!
Additional Time
1 hour
39 minutes
Ingredients
Pork Loin Country Style Ribs, enough to feed your family
1-2 cans of beer
Salt and Pepper, for seasoning
Water
Homemade BBQ Sauce, or your your favorite bottled brand
Instructions
In a large stock pot, on your stove over medium heat, place your ribs.
Sprinkle with salt and pepper.
Cover with beer and water. (depending upon how many ribs you have, you may need one or two cans) I do 1 can of beer + 1 can of water - until ribs are covered.
Place a lid on the pot, and cook for about an hour.
Remove from pan, and place on a grill heated to about 350 degrees.
Let them grill for a few minutes on each side to get that small amount of char/grill taste.
Brush them with BBQ sauce, and let it caramelize on them for a few minutes more.
Recommended Products
As an Amazon Associate and member of other affiliate programs, I earn from qualifying purchases.
Nutrition Information:
Yield:
6
Serving Size:
1
Amount Per Serving:
Calories:

150
Total Fat:

6g
Saturated Fat:

2g
Trans Fat:

0g
Unsaturated Fat:

3g
Cholesterol:

33mg
Sodium:

200mg
Carbohydrates:

7g
Fiber:

0g
Sugar:

2g
Protein:

10g
Nutrition isn't always accurate. This recipe will vary based on the type of ribs and the sauce you use.
This recipe was originally posted on September 1, 2014. It has been updated to improve user experience and reshared on August 11, 2023.