Porcupine Meatballs
As an Amazon Associate and member of other affiliate programs, I earn from qualifying purchases.
Porcupine meatballs require only 6 ingredients. Make these saucy tomato meatballs, that are held together with rice in less than 30 minutes! This is one of my family's favorite and most requested meals. A super easy, budget-friendly option that you'll love, I promise!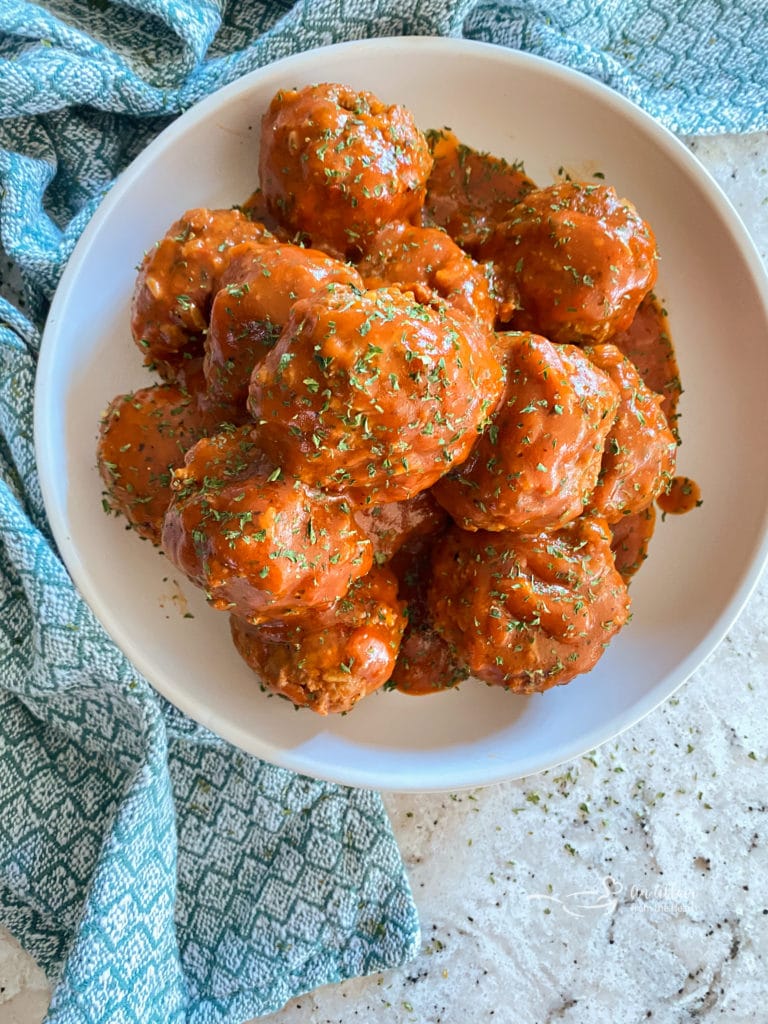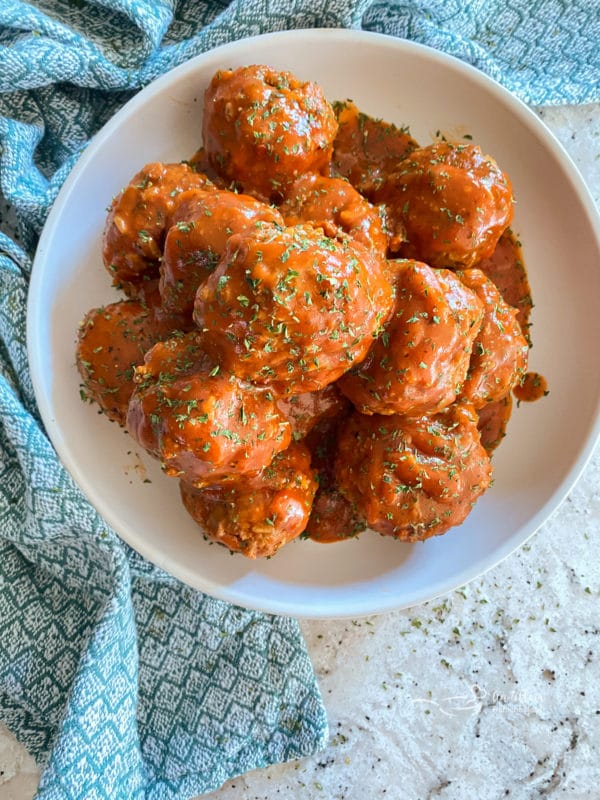 Don't get "stuck" looking for something easy for dinner, make my porcupine meatball recipe! Porcupine Meatballs offer a simple, budget-friendly weeknight meal that the family will love. They were a favorite of mine growing up, and now, they are, hands down, one of the top 5 most requested dinners by all four of my kids and my big kid, my husband.
With the simple ingredients, they are easy to throw together and you'll have dinner on the table in a jiffy! They cook on the stovetop in less than 30 minutes or they can be made ahead and baked in the oven.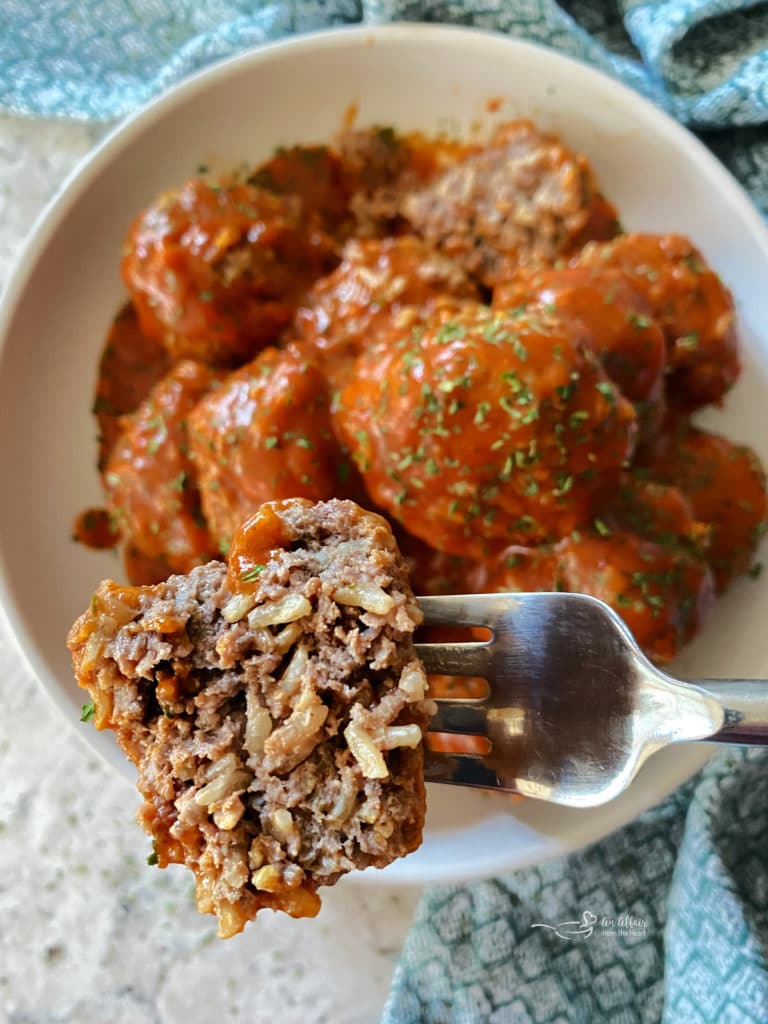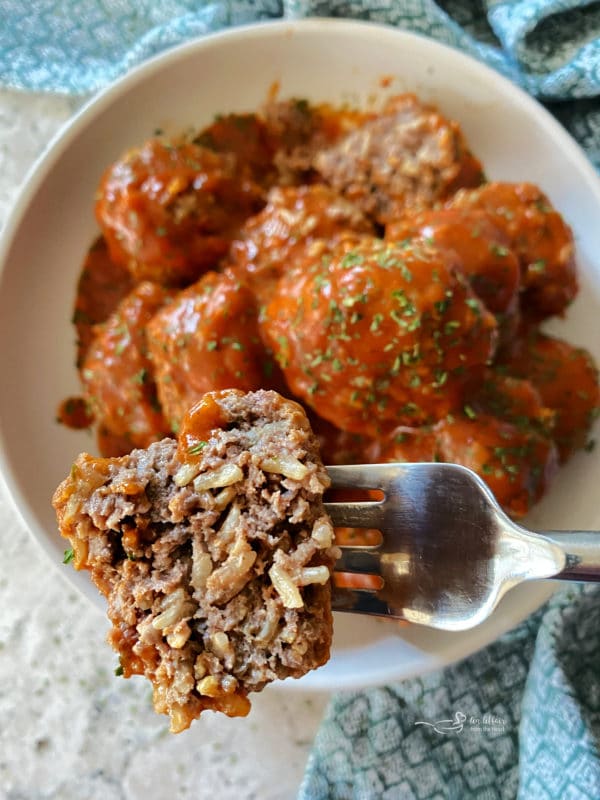 What are Porcupine Meatballs Made of?
Porcupine meatballs might get a double-take but don't worry, these delicious meatballs do not contain porcupine! (Although I am sure you can cook porcupine, I never have, and God willing, I never will.) Stick with ground beef.
The name comes from the way the meatballs look after cooking. The grains of cooked rice stick out and create a "prickly" look, giving them their porcupine name.
What Are Porcupine Meatballs?
This dish is actually a family recipe my Mom turned me onto. Indeed, let's just say it is safe to say that many more generations will enjoy it too. Essentially, a porcupine meatball is everything you love about meatballs but includes rice. In a sense, it is like the stuffing you might include in stuffed bell peppers. Only you don't have to worry about de-seeding and deveining a pepper.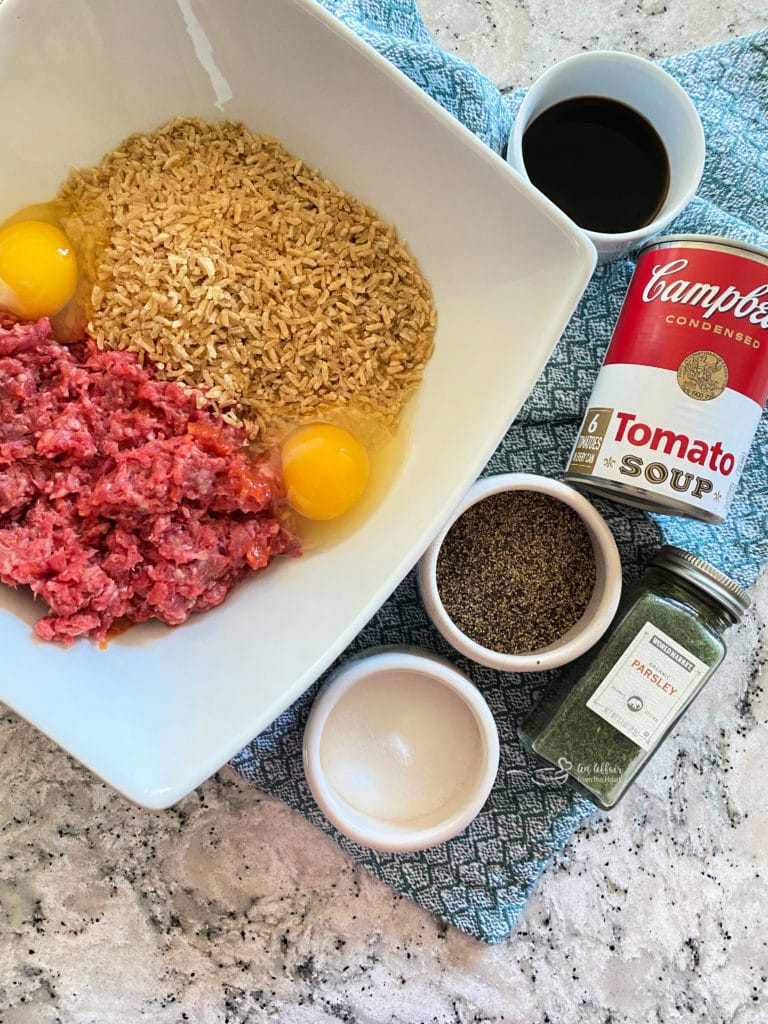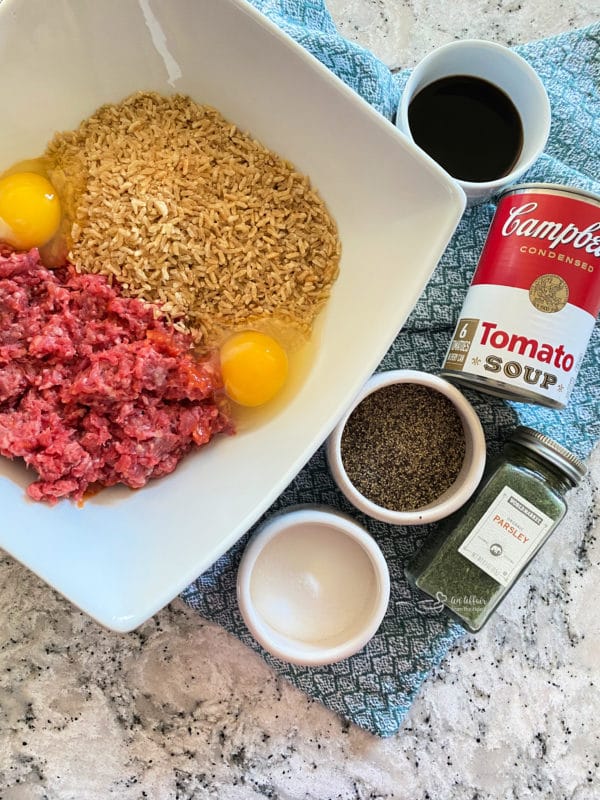 What Ingredients Are In Porcupine Meatballs?
Don't you just love those recipes everyone looks forward to? Even better if they require only a few ingredients, they can be whipped together in minutes, and cooked quickly, too! Here is what you need and I bet you already have a lot of these ingredients in your pantry!
lean ground beef
Minute Rice
tomato soup
eggs
Worcestershire Sauce
parsley
salt and pepper
You can find the complete measurements and instructions in the printable recipe card at the bottom of this post.
Steps To Make Porcupine Meatballs
Step One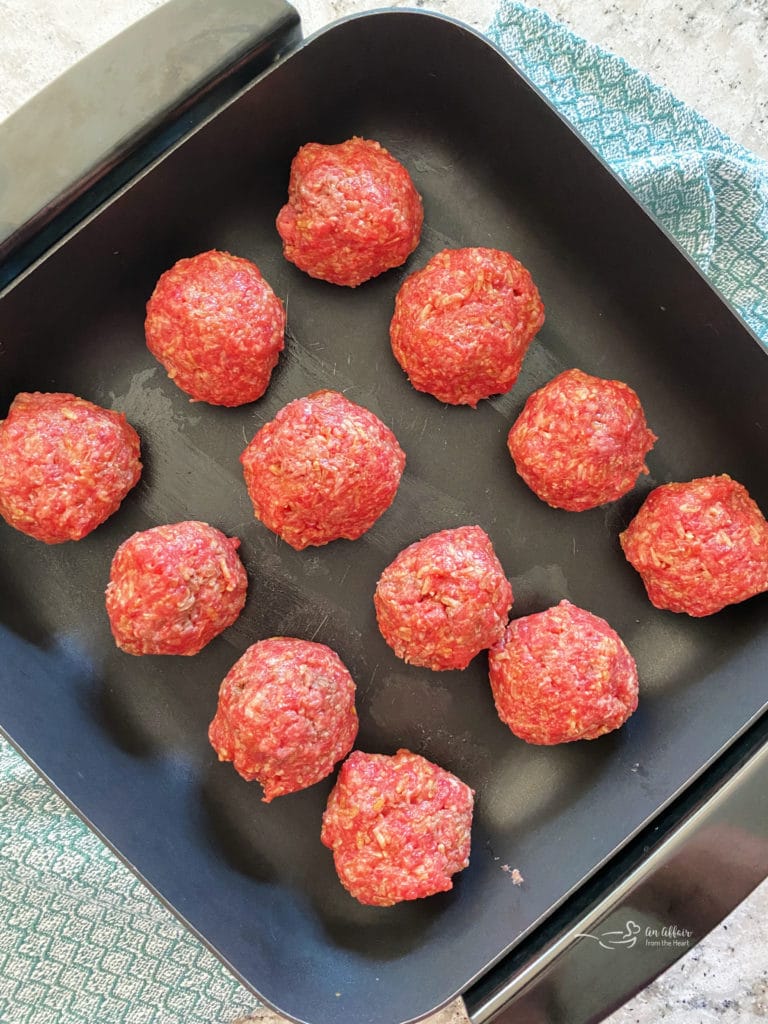 In a bowl, combine your ground beef, eggs, rice, and part of the Worchestershire sauce. Form into meatballs, and place in a skillet.
Tip: Don't make the meatballs too big, or they will fall apart easily.
Step Two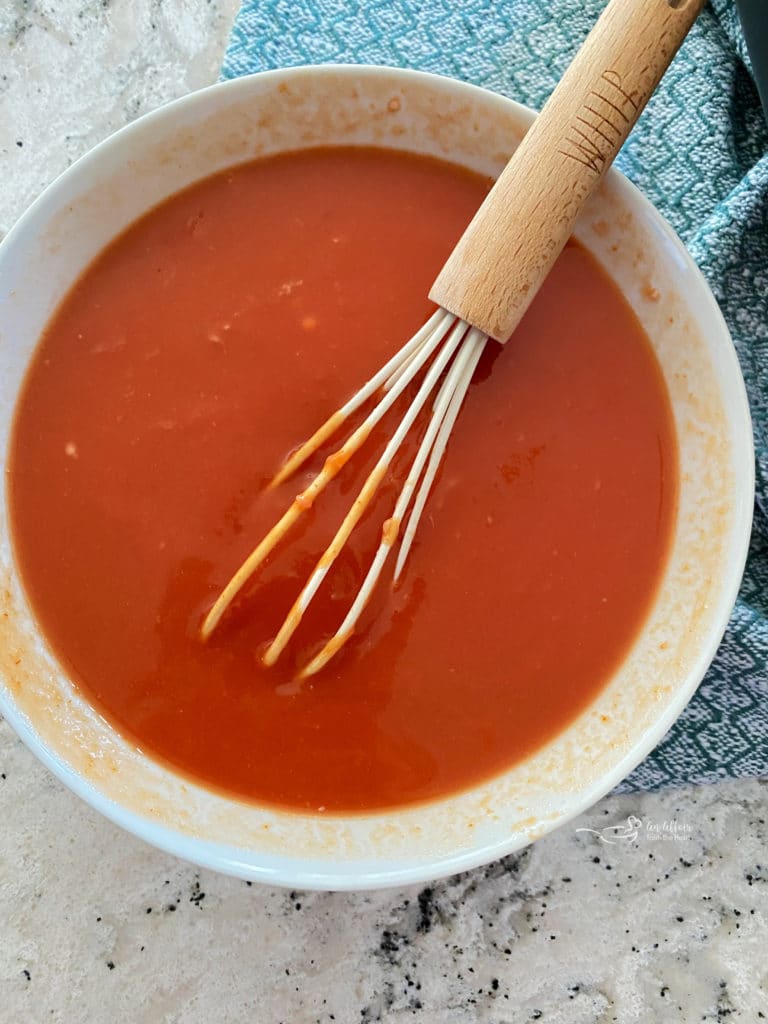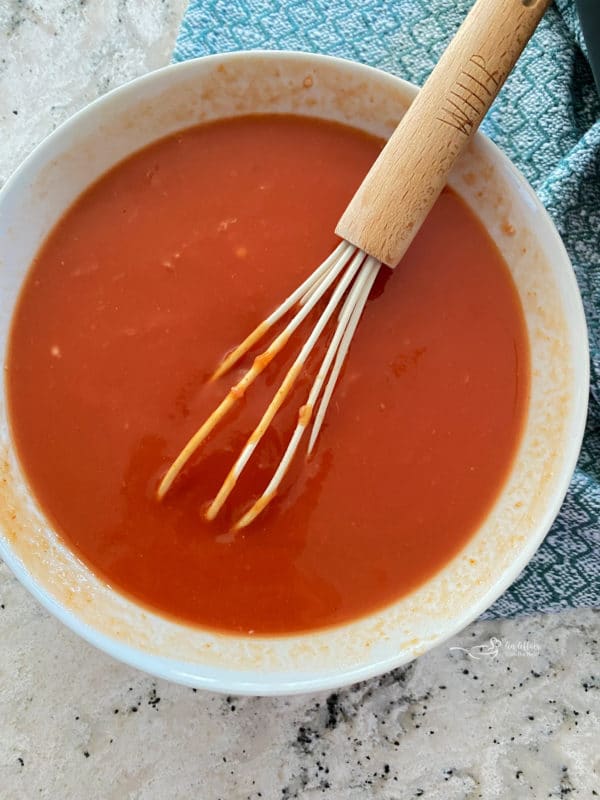 Whisk together tomato soup, the remaining Worchestershire sauce, and some water to make the sauce. Pour it over the top of the meatballs.
Step Three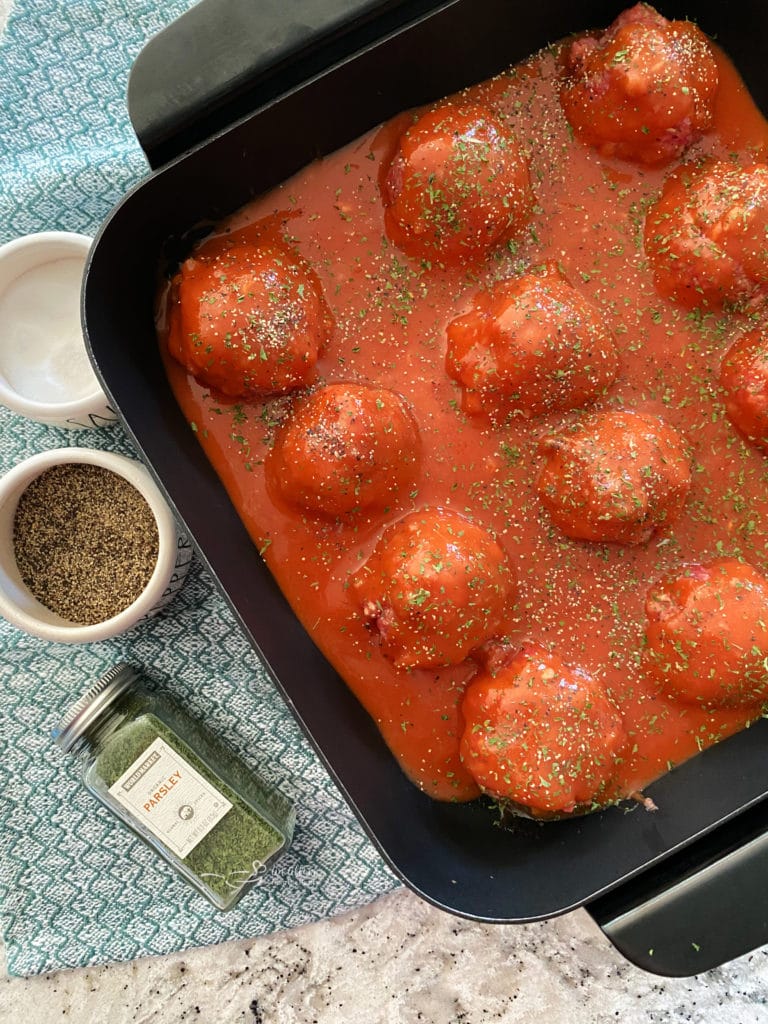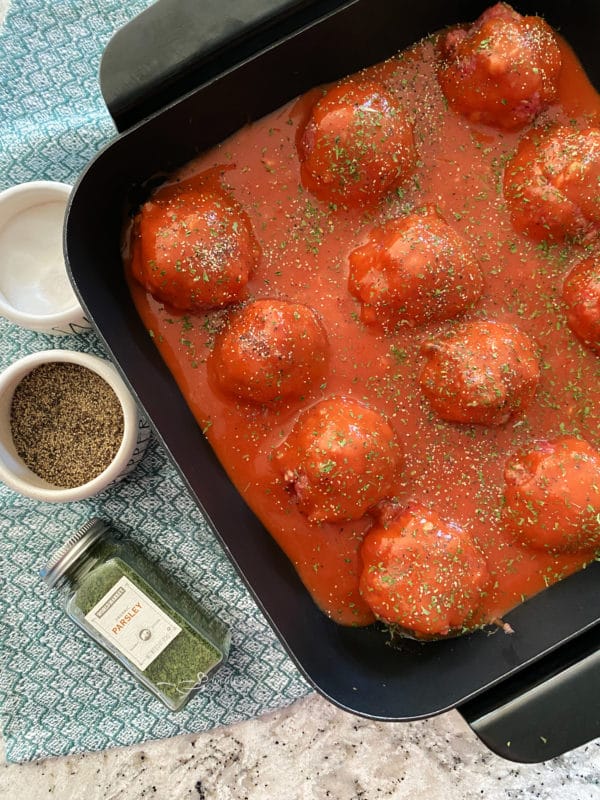 Sprinkle with some dry parsley flakes and some salt & pepper.
Step Four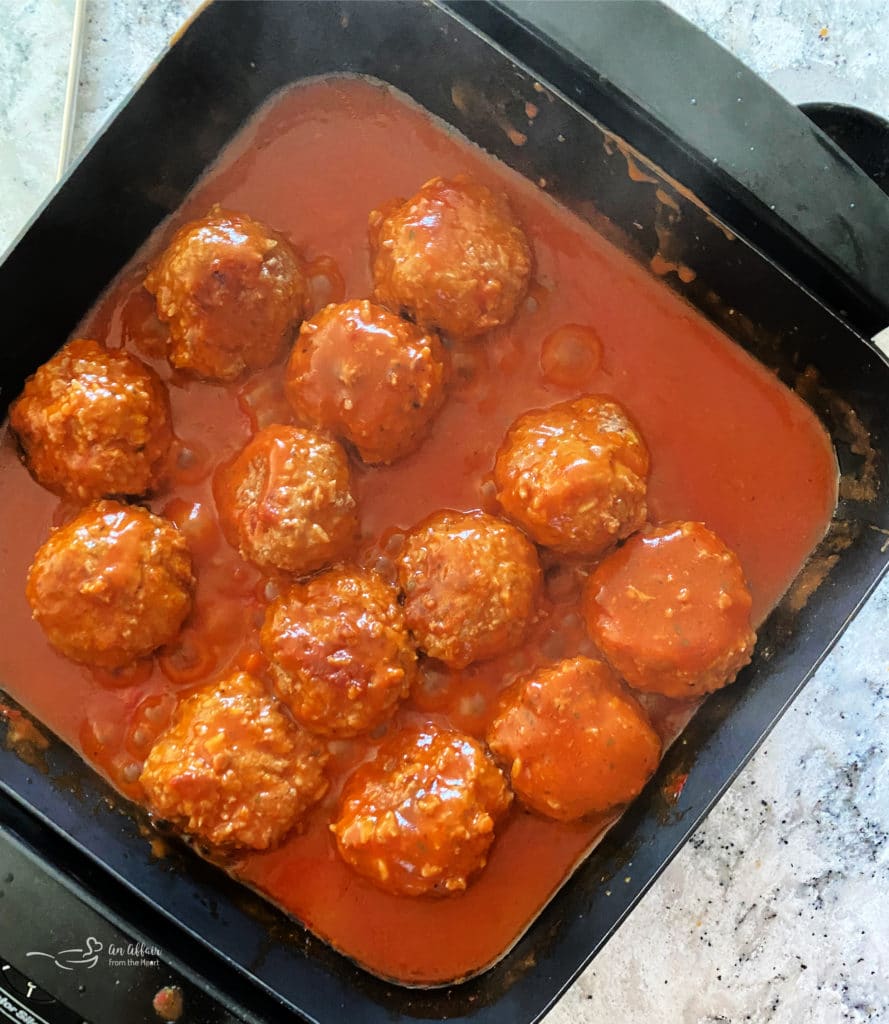 Cover and simmer, carefully turning the meatballs every few minutes. Cook until meat is no longer pink in the center. Ground beef is done safely when the internal temperature reaches 160 degrees with a meat thermometer.
See how the grain of rice poke out as the meatballs cook down? There is the magic moment when you discover why the name makes sense.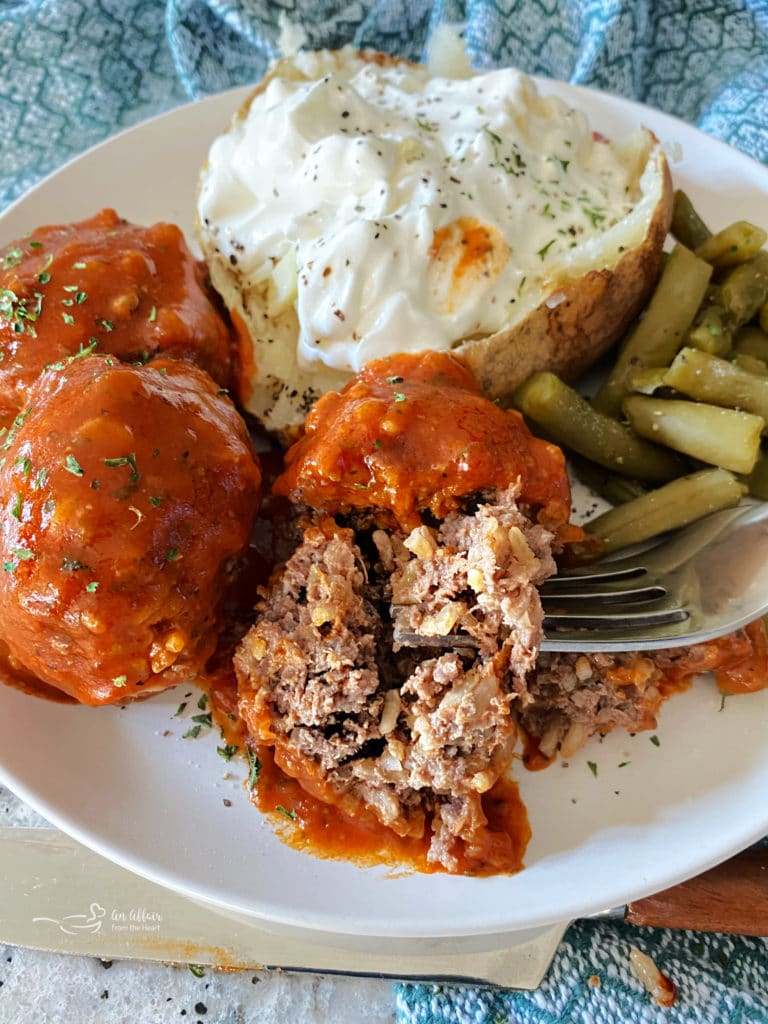 We are huge creatures of habit, and we always eat them the same exact way, with a yummy baked potato and green beans. My kids love the sauce so much, it's even become their "potato topper!"
Don't blink. These are going to be gone in seconds. Then everyone is going to ask for seconds.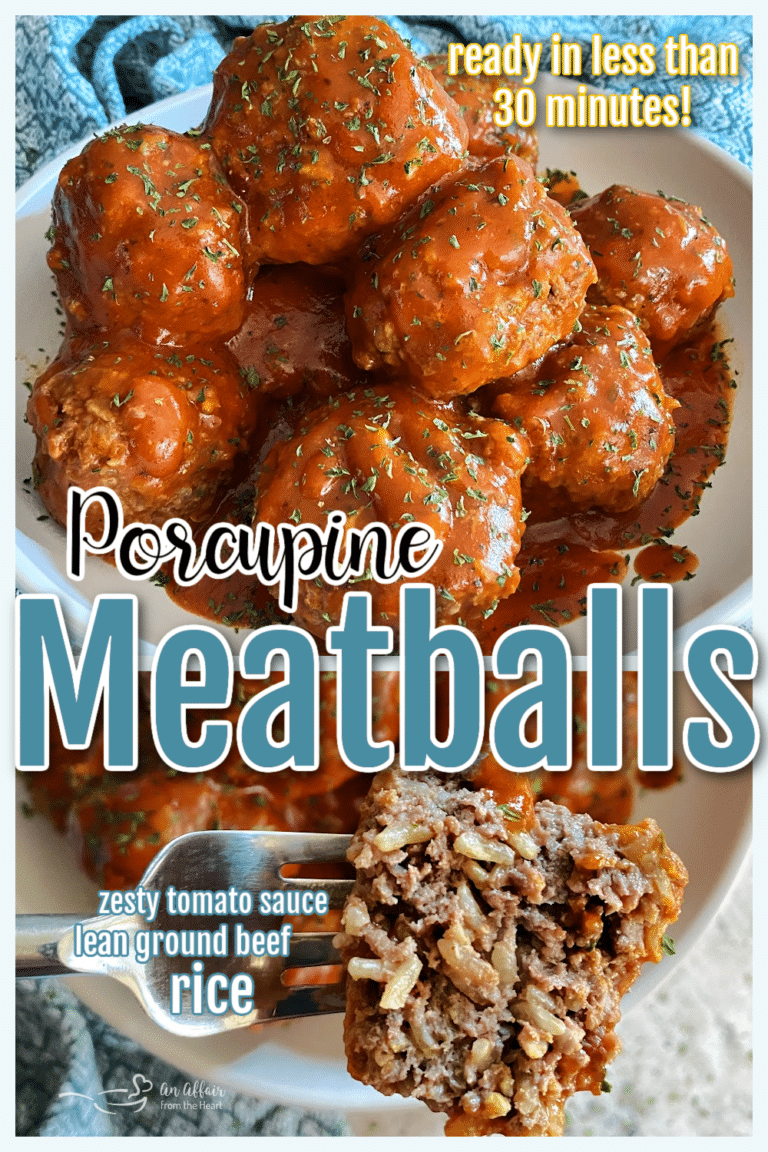 Love it? Pin it!
Don't forget where you found this simple family favorite recipe! Pin it to your favorite Pinterest recipe board before you go!
The Origins Of Porcupine Meatballs
My mother taught me this one, but it goes back to the days of her mother and grandmother's day. During the Great Depression of the 1920s, porcupine meatballs provided a low-cost meal. When a dime needed to be stretched, serving these tasty meatballs made that dime seem like a ten-dollar meal with a five-dollar tip.
Porcupine Meatballs In Tomato Soup
If you want to spin this one in a few other directions, then go for it! You can easily substitute any other type of ground meat. Or, if you want to step outside the can, so to speak, then you can use cream of mushroom soup or a can of cream of celery soup, or… you get the picture. Also, if you really like stuffed peppers, then just chop in some bell pepper and you can call it a "deconstructed" stuffed pepper. Go ahead, make it sound like a fancy cooking show recipe.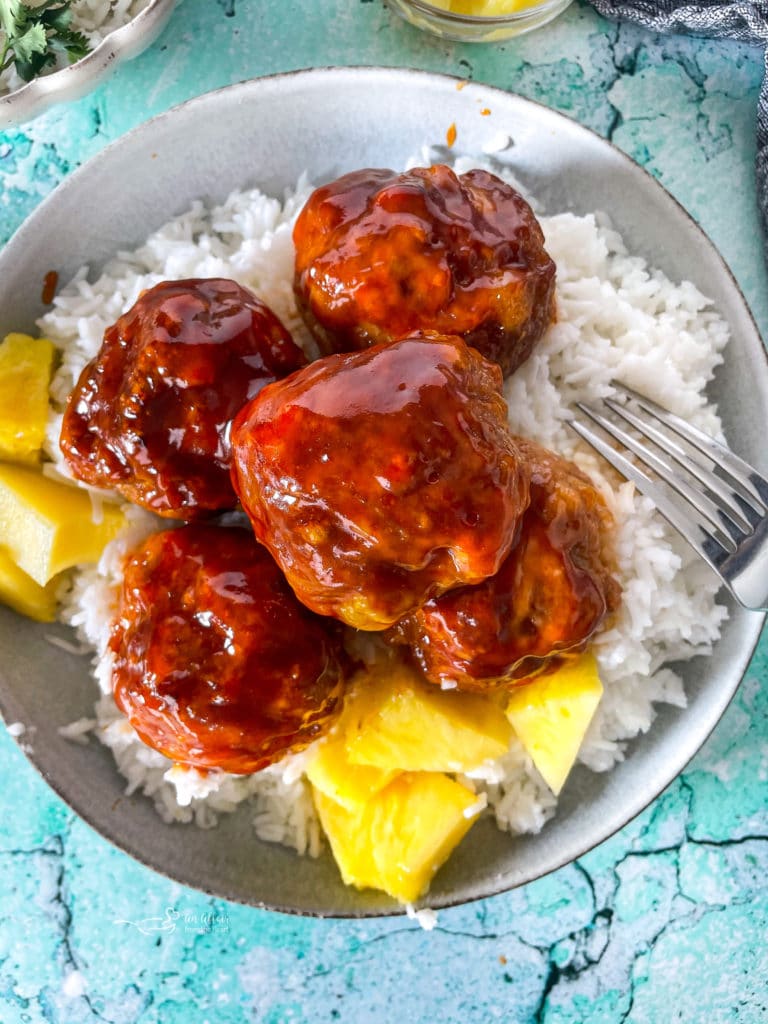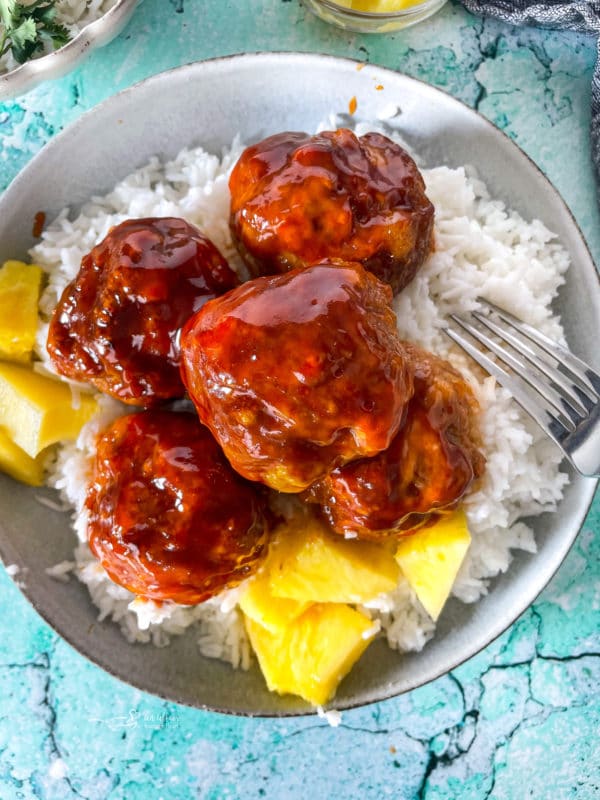 More Meatball Recipes To Check Out
Meatballs are a favorite in our house, whether they are an appetizer or a main dish. Here are more meatball recipes to love!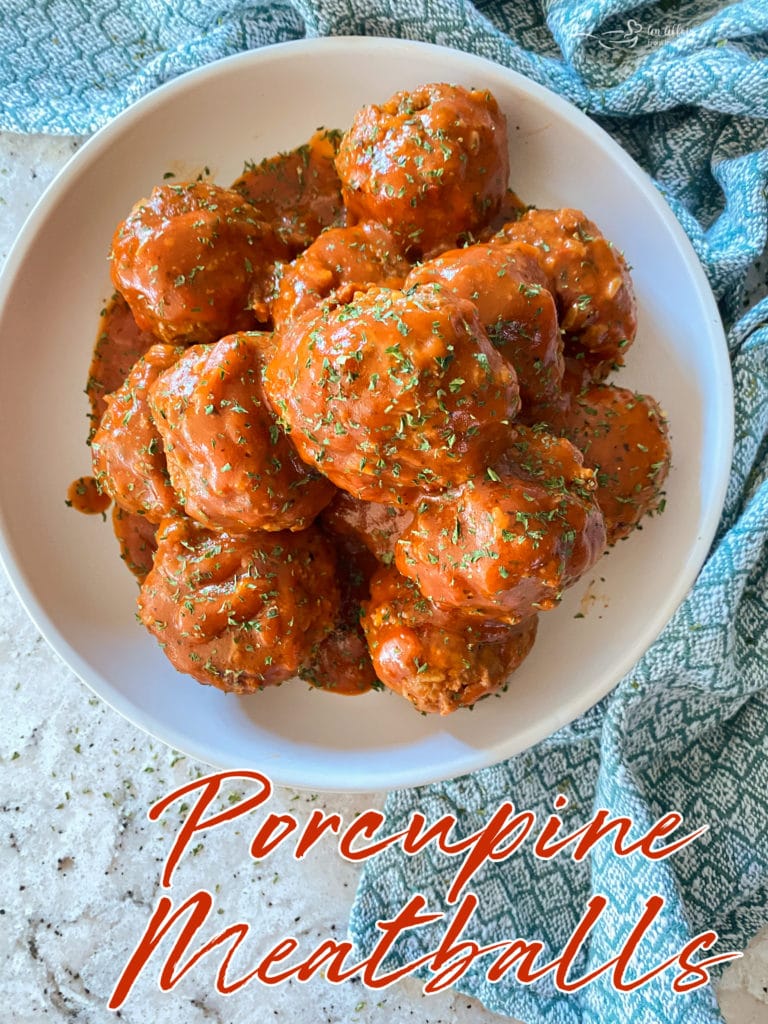 My family and I love my Mom's Porcupine meatball recipe! I am sure that you and yours will, too!

Yield: 6 servings
Porcupine Meatballs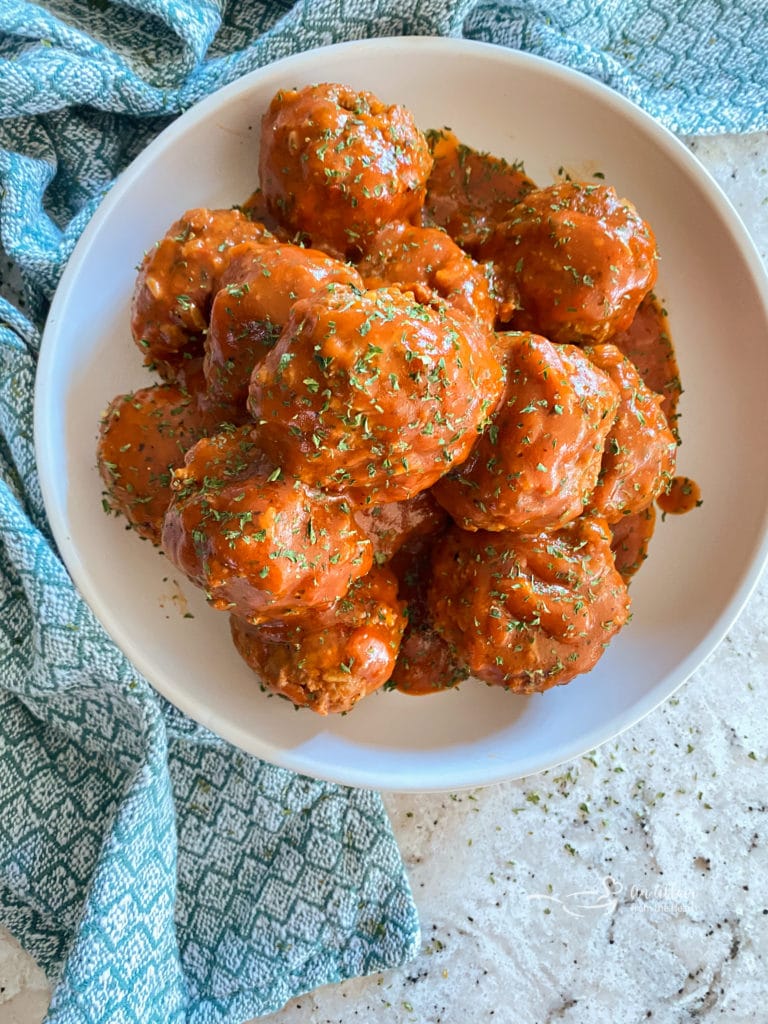 Porcupine Meatballs are a simple, budget friendly weeknight meal that the family will love.
Ingredients
2 lbs ground beef
2 cans tomato soup
2 eggs
1 1/4 c Minute rice, uncooked
2 t. Worcestershire Sauce
dry Parsley
Salt and Pepper
1 c Water
Instructions
Combine beef with eggs, 1 t. of Worcestershire Sauce and rice.
Form into balls. (don't make them too big or they tend to fall apart easier)
Place in skillet, combine soup, 1 t. Worcestershire and water. Pour over balls. Sprinkle with dry parsley, and salt and pepper.
Simmer about 20 minutes, turning meatballs over from time to time, and stirring so they don't stick. When meatballs are no longer pink in center they are done.
Notes
I cook for a family of six, so remember, if this seems like a lot, this recipe is easily cut in half.
To bake in the oven, place the meatballs in a 9x13 baking dish, cover with sauce, then cover the dish and bake at 350 for about one hour, or until the center of the meatball is no longer pink.
Recommended Products
As an Amazon Associate and member of other affiliate programs, I earn from qualifying purchases.
Nutrition Information:
Yield:
6
Serving Size:
1
Amount Per Serving:
Calories:

552
Total Fat:

28g
Saturated Fat:

10g
Trans Fat:

1g
Unsaturated Fat:

13g
Cholesterol:

197mg
Sodium:

620mg
Carbohydrates:

25g
Fiber:

1g
Sugar:

9g
Protein:

45g
Nutrition isn't always accurate.
This recipe was originally shared on October 7, 2011. They were updated to improve user experience and reshared on October 4, 2021.