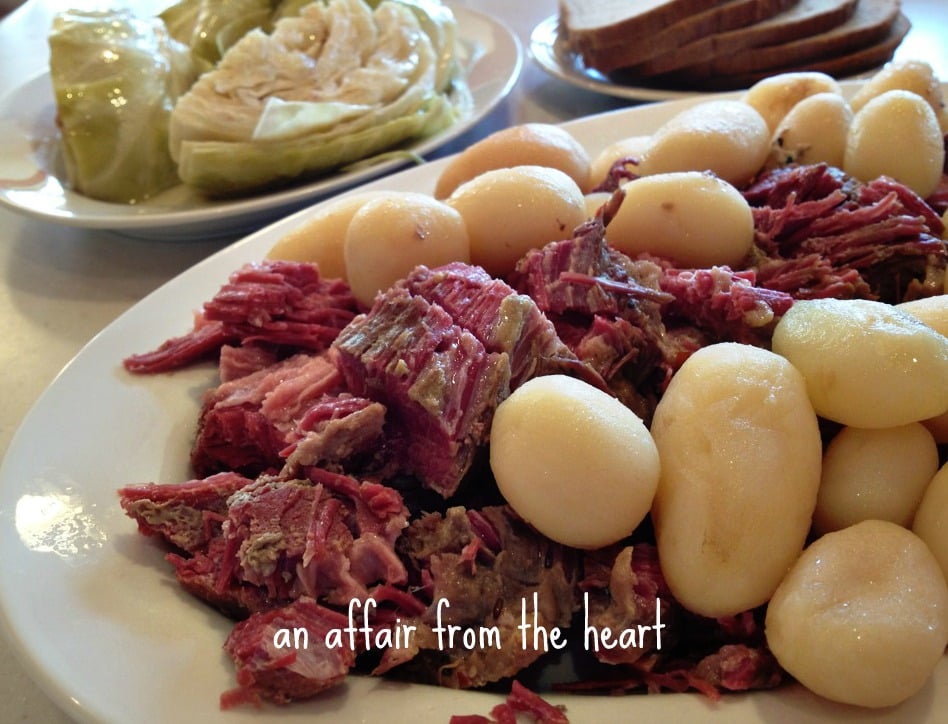 Corned Beef, Cabbage, Irish Potatoes and Rye Bread
My kids get super excited when I make this meal. I think I make it once or twice a year.
I don't know why? It's not like it's hard?
But when March rolls around, I see the Corned Beef front and center in the super market,
and I know it's time!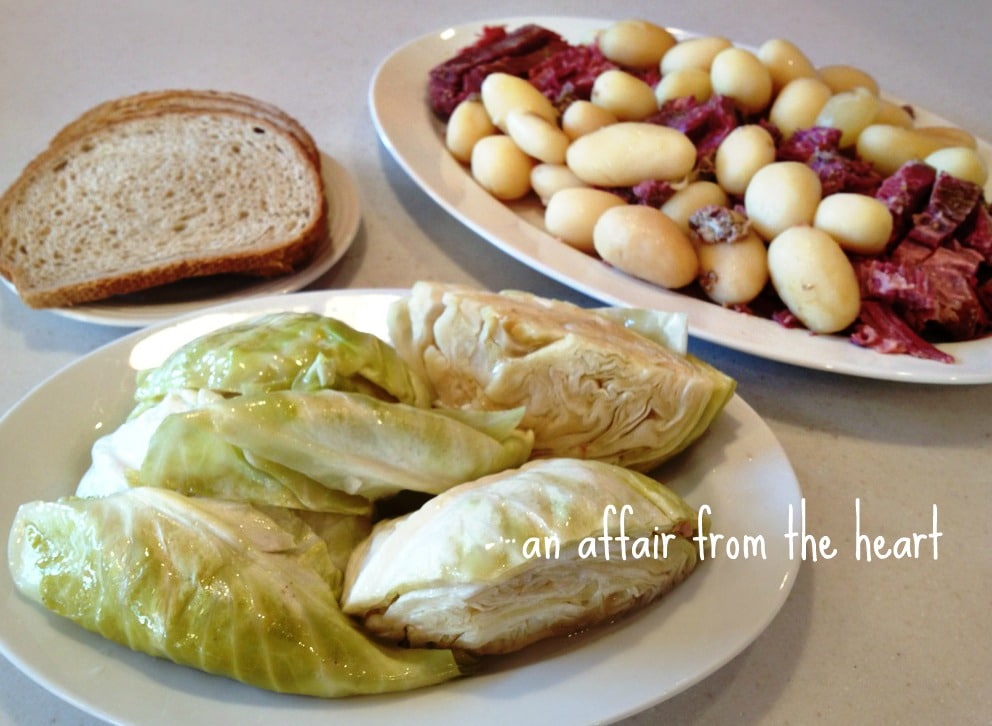 There is no mistaking the scent of this cooking in your house!!
Best part…put it in the crock pot and walk away!!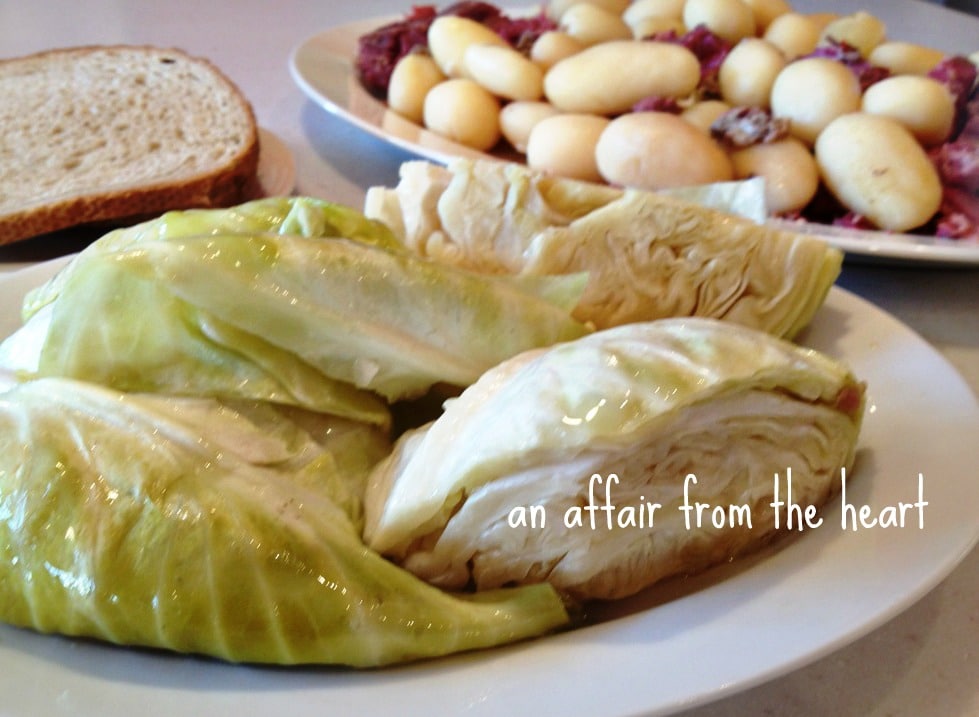 Corned Beef and Cabbage in the Crock Pot
5.5-6 pounds of Corned Beef
1 1/2 cups water
1 head of green cabbage, quartered
3 cans of Irish Potatoes
Loaf of Rye Bread
Place corned beef, juices and all in crock pot, fat side up.
I always buy the corned beef that has the seasoning packets right in it, place those in the crockpot over meat.
Pour water over the top.
Cook on high for about 6 hours.
Reduce to low.
Pour potatoes in.
Place cabbage on top and recover.
Continue to cook for about 2 hours.
Serve with rye bread.

If you make this recipe, I'd love to know! Snap a picture, share the photo on social media with the hashtag #AnAffairFromTheHeart – I'd love to see what you made! – Michaela