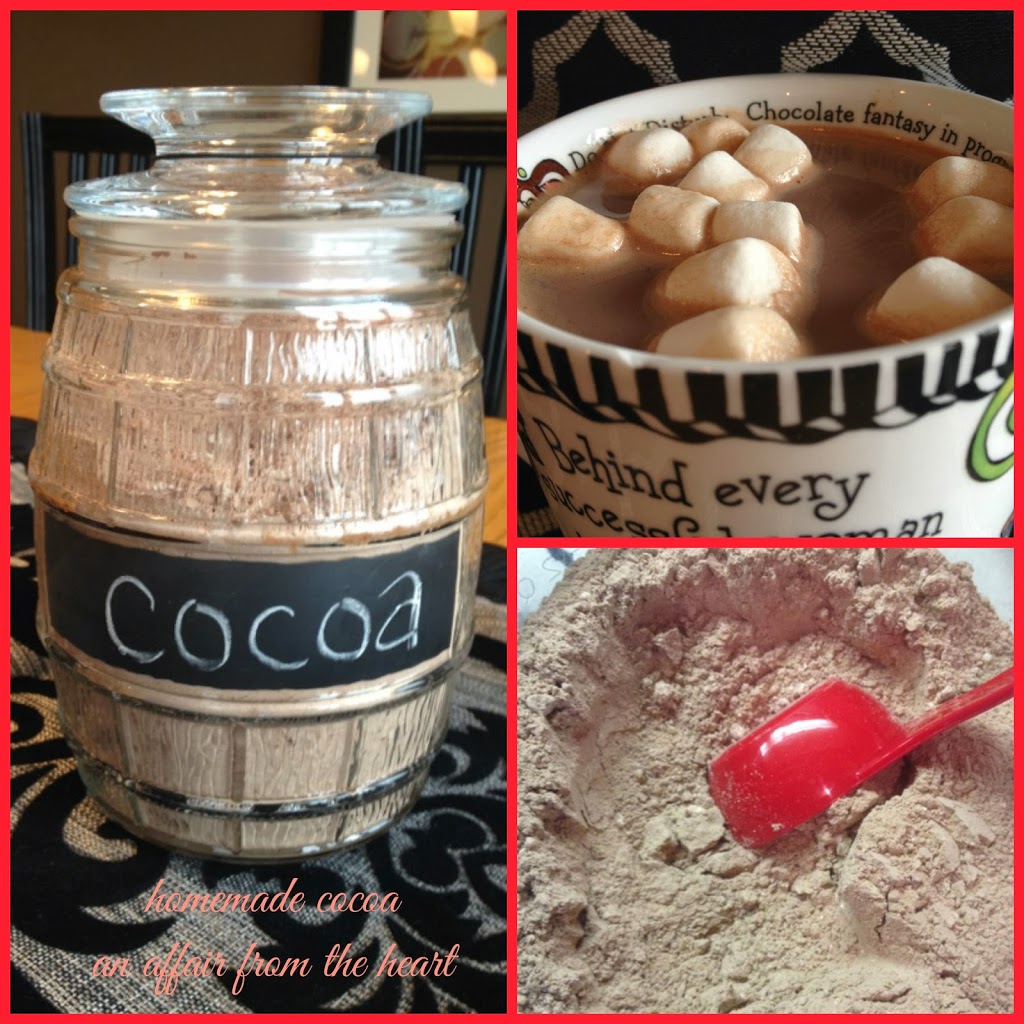 I made a housewarming gift basket for my brother and his family last weekend, and it turned out super cute!
I'll blog about it AFTER the holidays … but the cute basket included this homemade hot cocoa.
I searched Pinterest, and read different recipes, but found this one from a blog that I love called
wonkywonderful.com
You have seen recipes from Nicole on my facebook page, she shares there every now and then, and her stuff is always AMAZING.
So hers it was!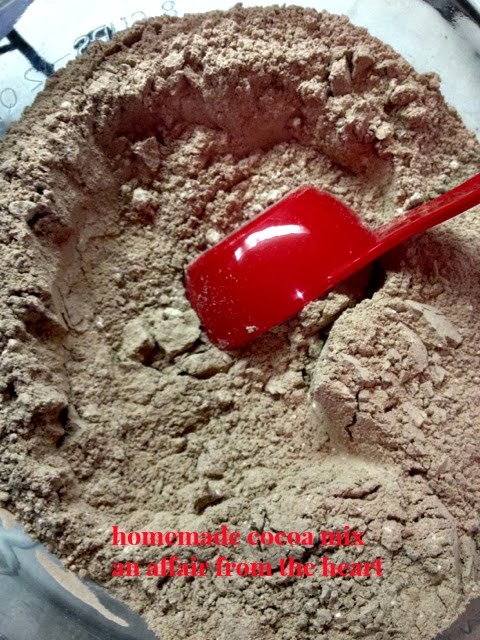 rich and thick and stirred into hot milk … no water here, friends!
Do you have a Tuesday Morning where you live? I love going in that store, it's sort of like digging for buried treasure. It's where I found this "Chalk it up" Glass jar. I love how it looks like a barrel.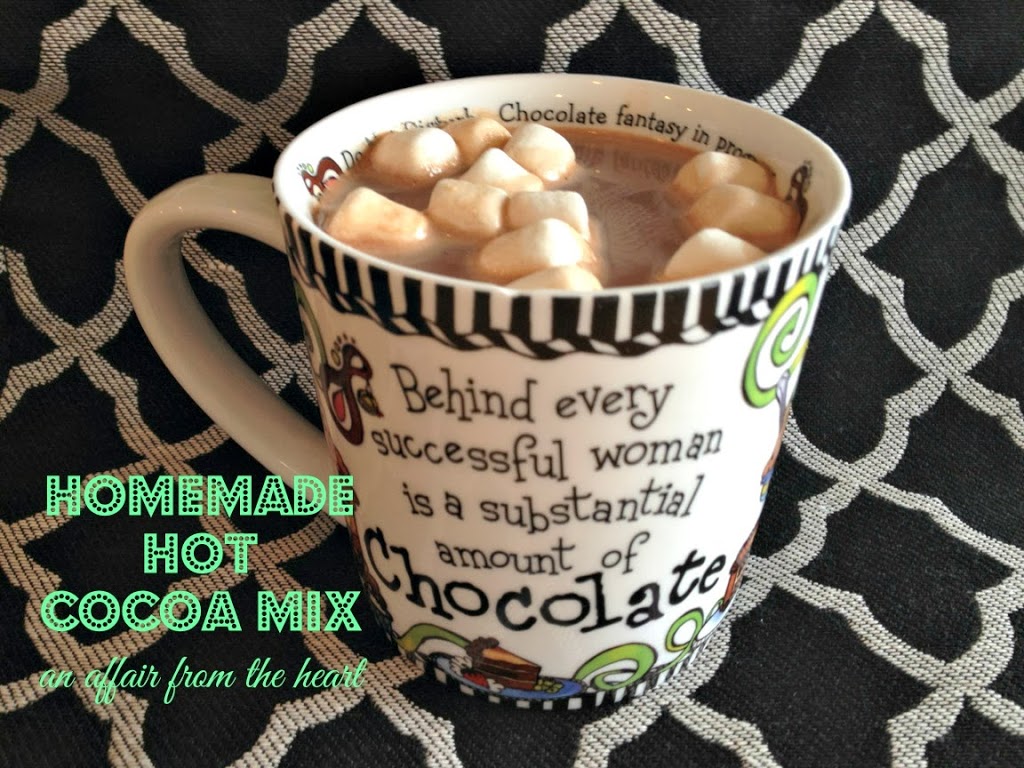 This is one of my favorite mugs, given to me by my dear friend, Traci.
(aint that the truth??)
1 cup cocoa
1 cup powdered sugar
1/2 cup instant coffee creamer
1/2 cup Ovaltine
Combine and store in an airtight container.
Add 3-4 Tablespoons to a an 8 ounce cup hot milk and stir.

If you make this recipe, I'd love to know! Snap a picture, share the photo on social media with the hashtag #AnAffairFromTheHeart – I'd love to see what you made! – Michaela