Settle Down for a Long Winter's Nap Gift Idea / Printable Tag
As an Amazon Associate and member of other affiliate programs, I earn from qualifying purchases.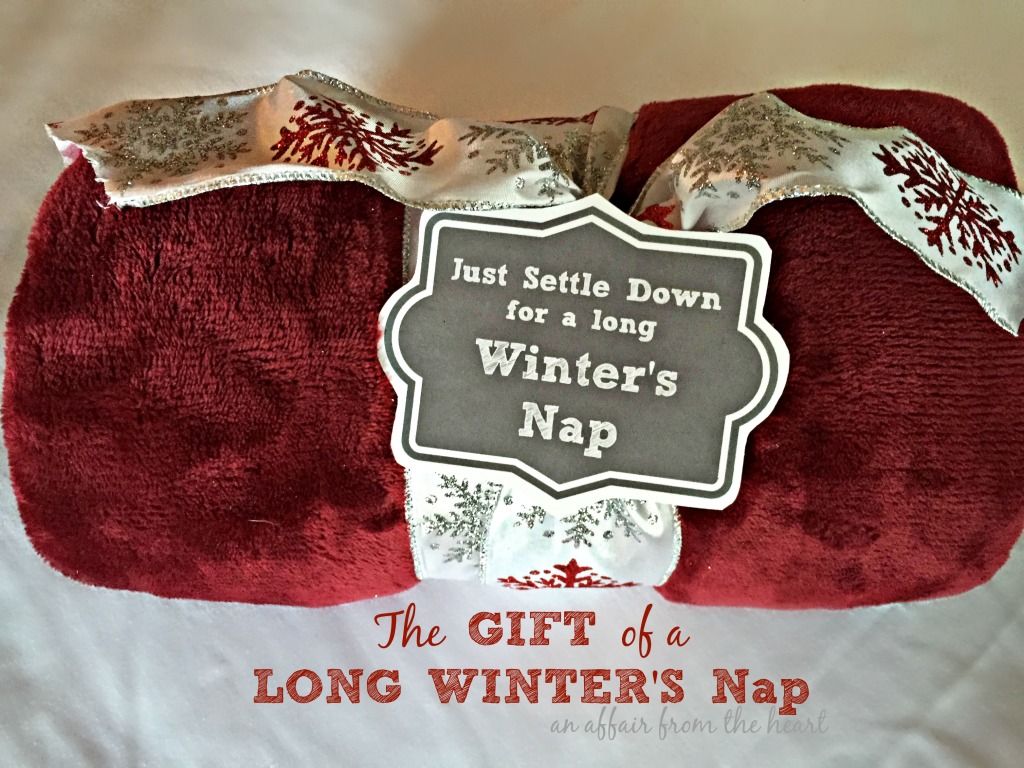 If you haven't finished (or even STARTED) your shopping, you are probably scrambling right now. Well, these throw blankets with cute tags make GREAT gifts. For teachers, neighbors, co-workers, you name it! Who doesn't like a new fuzzy soft warm blanket?
I made these up for my kids' main teachers this year for Christmas. They all seemed to love them, and what do we all really need at this time of year?
A NAP! That's what!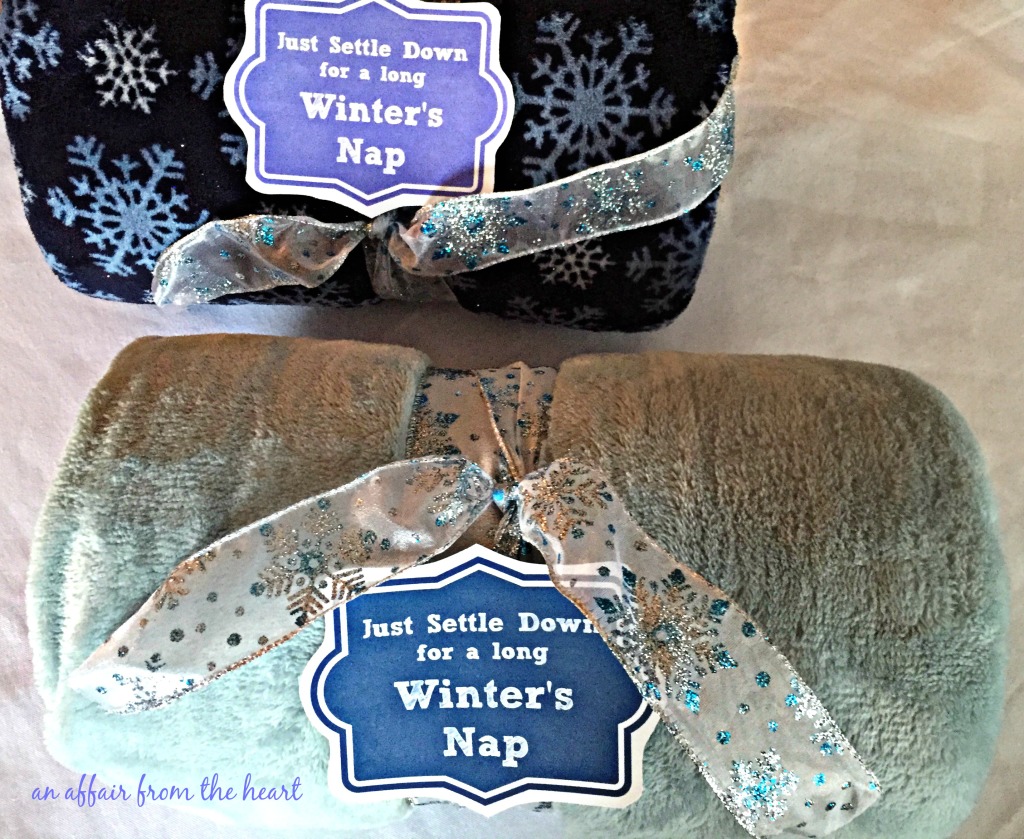 I found the idea on Pinterest, of course. The site was called www.jacolynmurphy.com she had other cute ideas like "God Rest ye Merry Gentlemen" —
"Sleep in Heaven;y Peace" — and "And to all a good night!" Her daughter said " He sees your when you're sleeping" was creepy! Made me laugh, cuz, hey… it's sort of true! 😉
I purchased the fuzzy throw blankets, tied some ribbon around them and attached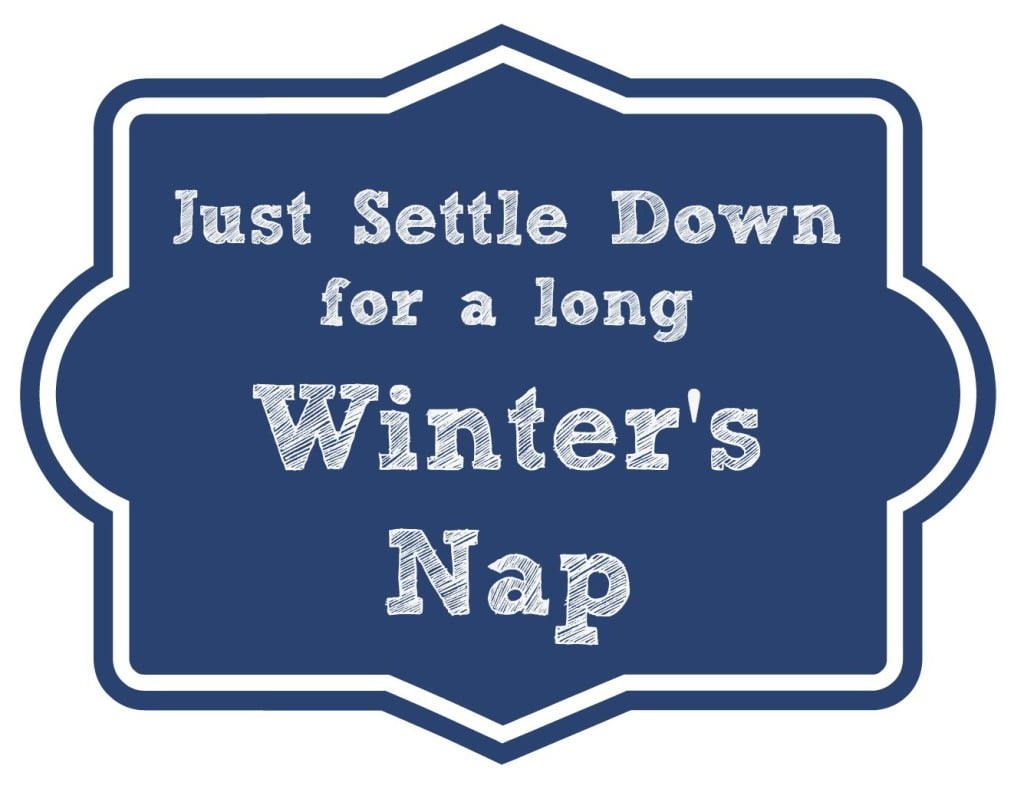 on of these tags I made. Feel free to print it and use it yourself! Times of the essence here, it's December 20th!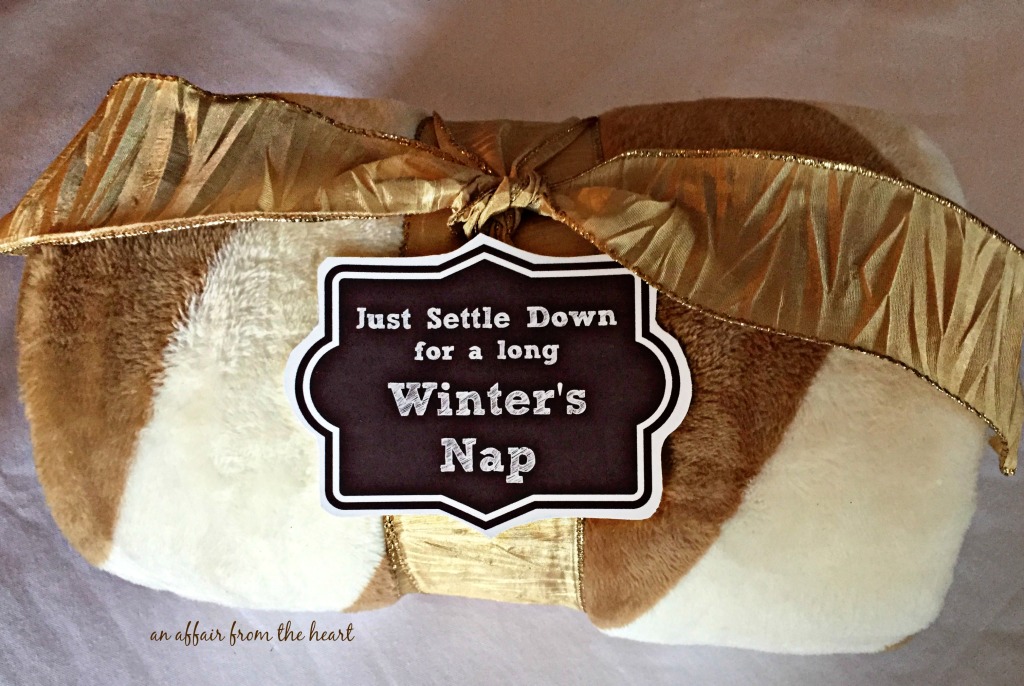 Give the gift of sleep, who wouldn't be jolly about THAT?!?
For more gift ideas check out my Homemade Gifts section of my blog!