From the Heart… Mom's Taxi Fuel
As an Amazon Associate and member of other affiliate programs, I earn from qualifying purchases.
The last week of school is coming! The "lazy days of summer" haven't quite reached us yet, so I have been frantically trying to get everything done before the kids get out for summer break, and running them to and fro like a maniac! I think I need to paint my SUV taxicab/school bus yellow!!
I have snuck in a couple impromptu lunches with some girlfriends this week, and had this idea pop into my head! My family loves when I make snack mix. You just never know what the next handful might hold! I had just mixed up a big batch of it this week. I thought, what a great thing to have in your car while you are running your errands and the munchies hit…. all of the sudden the idea pooped into my brain… "Last Week of School, Mom's Taxi Fuel." So, I bagged it up and made some labels for the front and viola! treats for the mom's at lunch!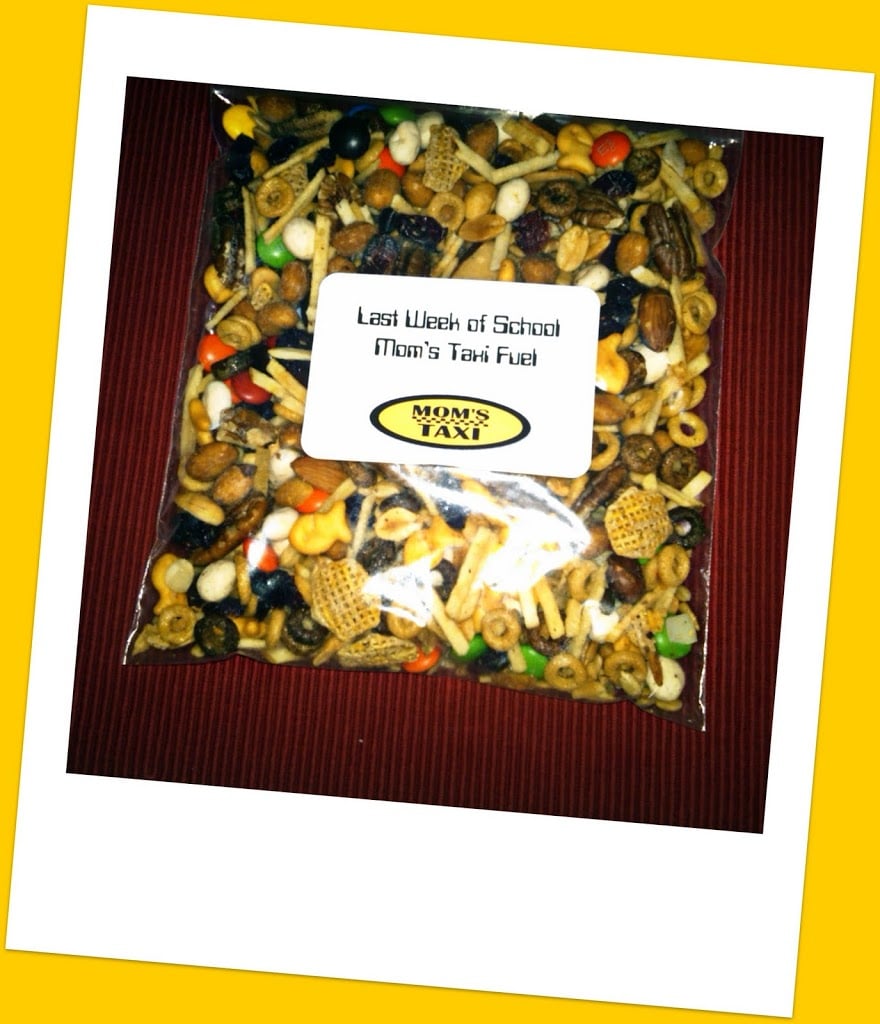 simply put, enjoyed immensely