Orange Mocha Latte
As an Amazon Associate and member of other affiliate programs, I earn from qualifying purchases.
Coffee flavored with orange syrup, frothed with a chocolate milk and topped with whipped cream, chocolate syrup and orange zest.
Heartfelt thanks to Ninja for sending me their new Ninja Coffee Bar to make this delicious Orange Mocha Latte!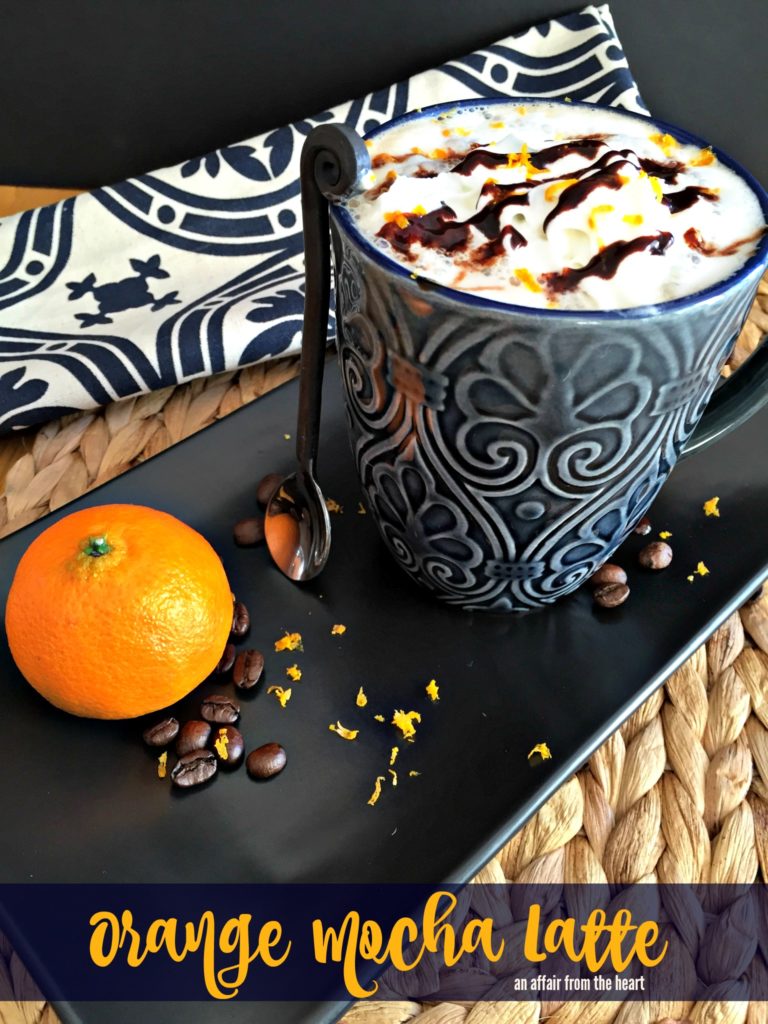 I don't typically treat myself to coffee from the gourmet coffee shops. Oh, sure, I indulge in a Pumpkin Spice Latte to welcome the fall, or maybe an iced coffee splurge in the heat of the summer, but typically I make coffee at home in the morning, and I almost always drink it black. And strong.
When I began seeing the commercials last year for the new Ninja Coffee Bar, I was immediately intrigued.
https://youtu.be/nNOWUVwofzE
Sofia Vergara boasted about rich brews of coffee and recipes to make those specialty brews right in your own kitchen.
I HAD to have it someday.
~~~
o Thermal Flavor Extraction™ technology, which delivers a variety of sizes and styles while achieving the perfect brew richness level every time.
o Auto-iQ™ One Touch Intelligence Technology delivers customizable options for smooth, rich coffee in a cup, travel mug or carafe.
o Makes refreshing iced coffee by allowing users to dial up the richness of their coffee to offset the dilution caused by melting ice.
o Offers a variety of brewing options including Classic Brew, Rich Brew, Over Ice Brew and Specialty Brew.
o Available at major retailers nationwide, starting at $179.99 MSRP
~~~
Last November I attended BlogHerFood15 in Chicago. A conference for food bloggers …and OH My! — the food and the venders! We were spoiled rotten. I rounded the corner on the first day, making my way through the seas of people and venders, and what did I spy? They had a demo for the new Ninja Coffee Bar!
After the conference, Ninja asked if they could send me a Coffee Bar to try out for myself. We LOVE it!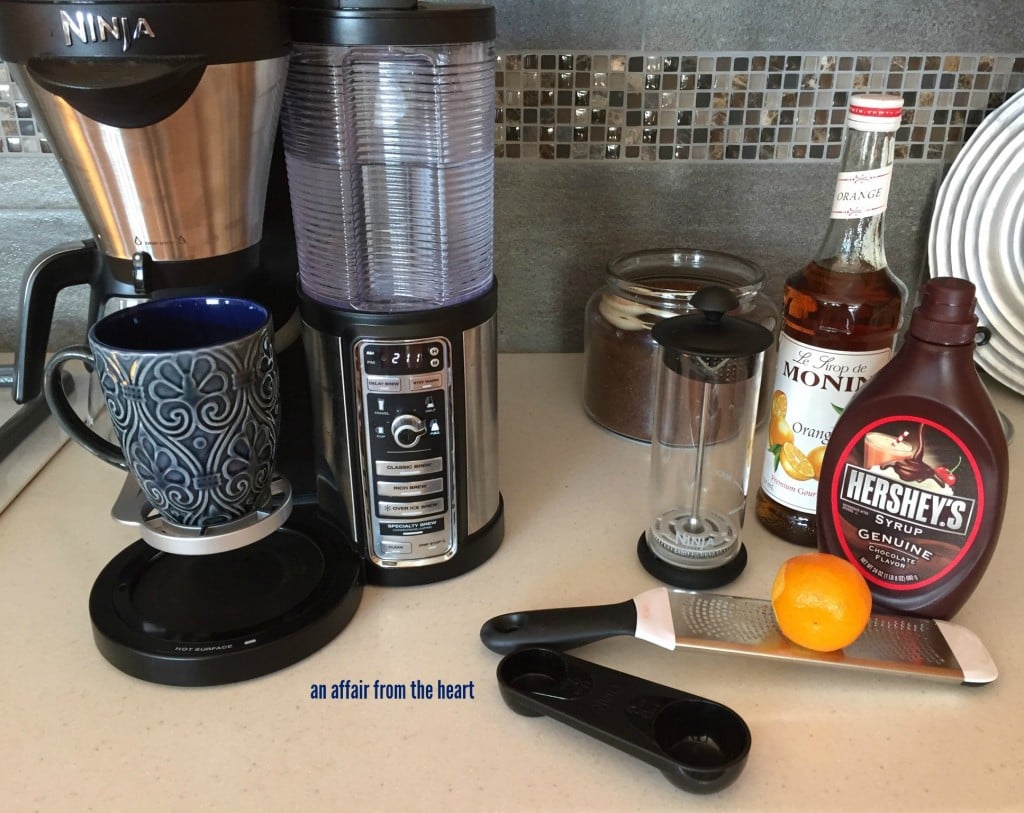 As a thank you, I developed a recipe for my favorite long lost specialty brew, that I used to enjoy years ago. Starbucks had something very similar, then they quit making it.
I bring you the Orange Mocha Latte!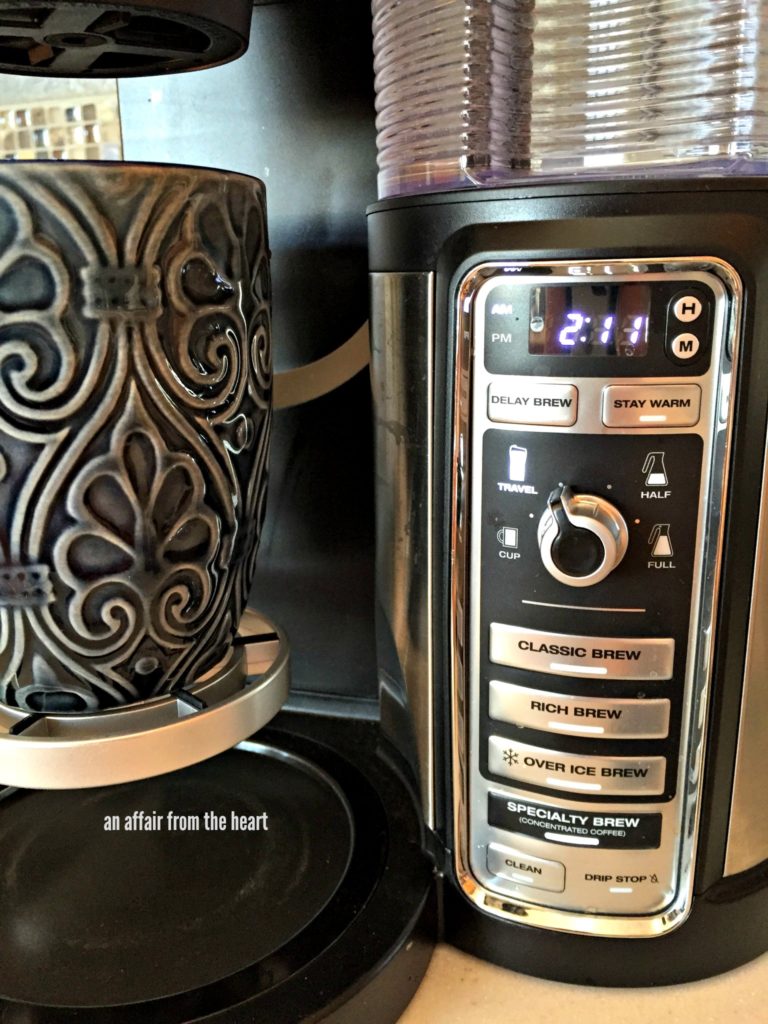 Setting the coffee bar to "travel mug" and "specialty brew" I brewed the perfect amount of rich dark coffee. Using the specialty brew setting insures that your coffee won't become diluted by other ingredients you add to the cup, therefore losing that rich coffee flavor we desire.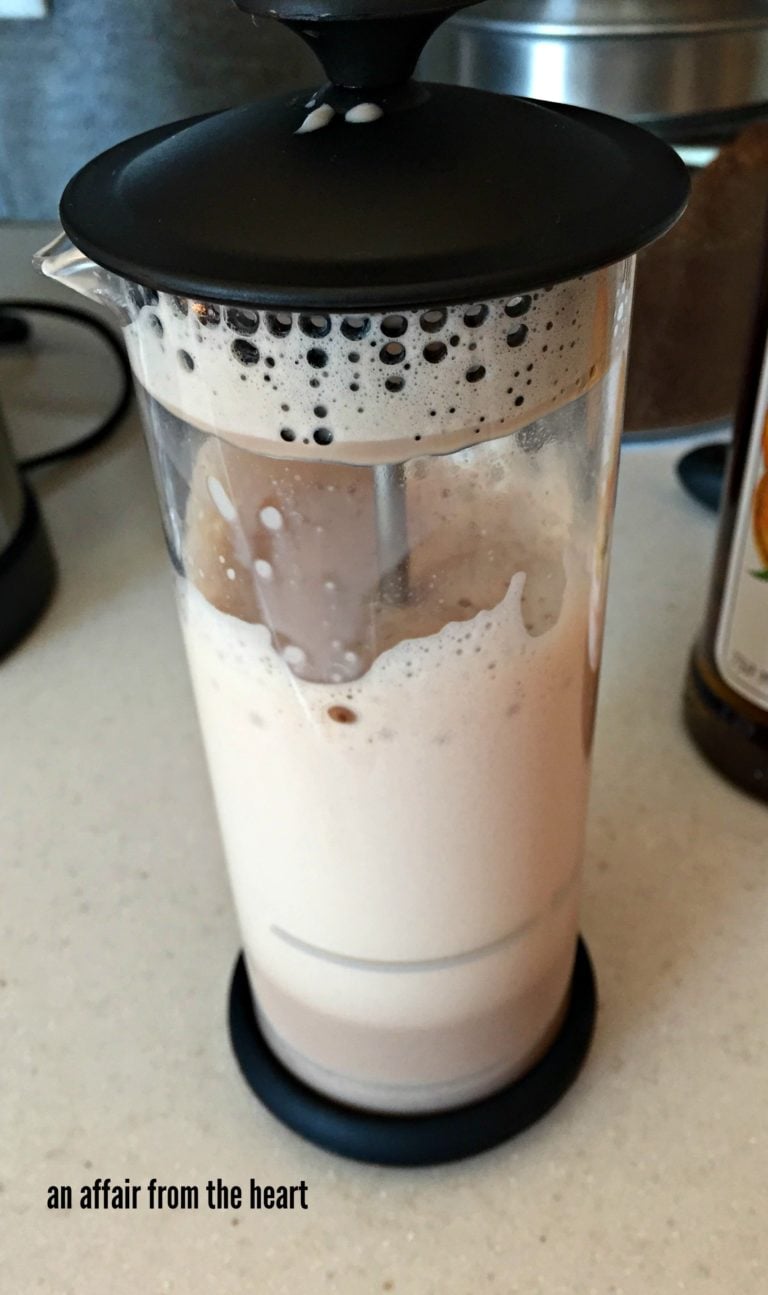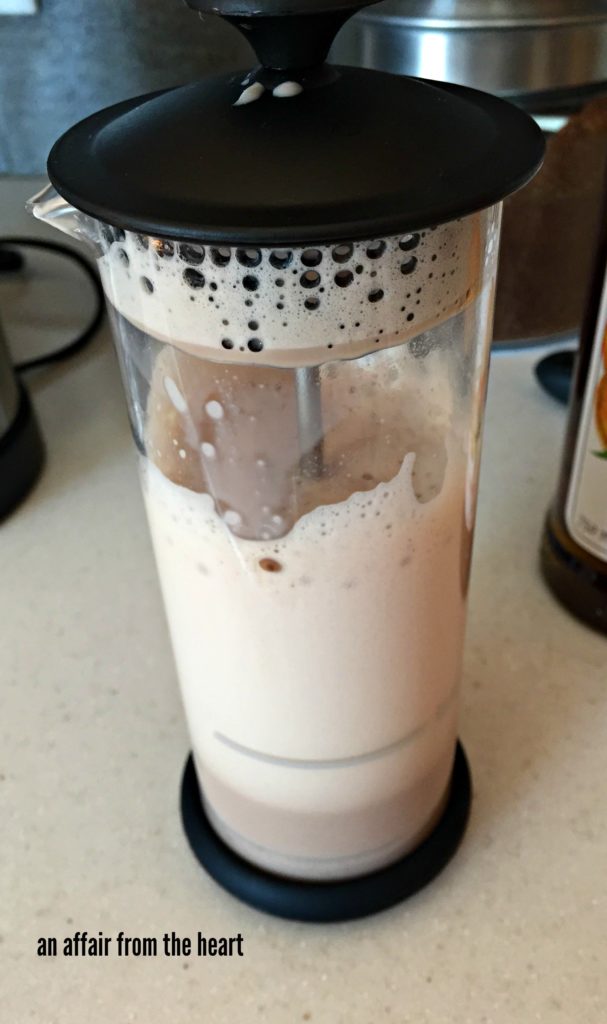 I love the frother that comes with the coffee bar. It's so simple to use. Simply add milk to the frother, microwave til hot for your favorite hot drinks, and plunge to get the perfect topping.
Ready to get the recipe?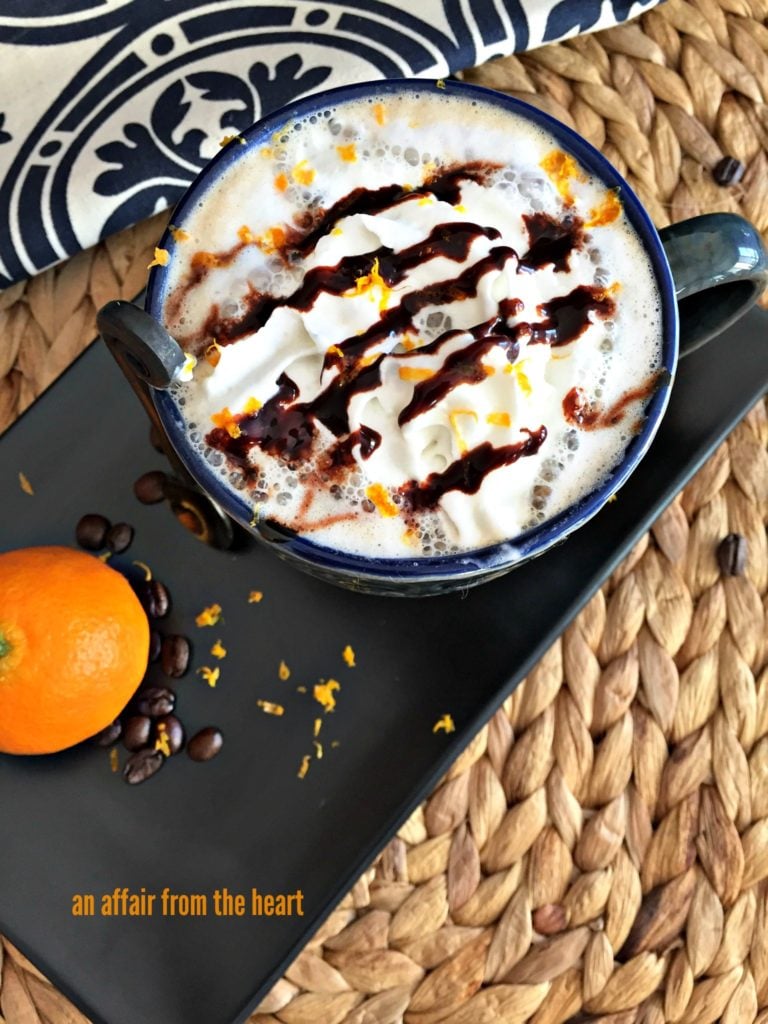 ~~~
Yield: 1
Orange Mocha Latte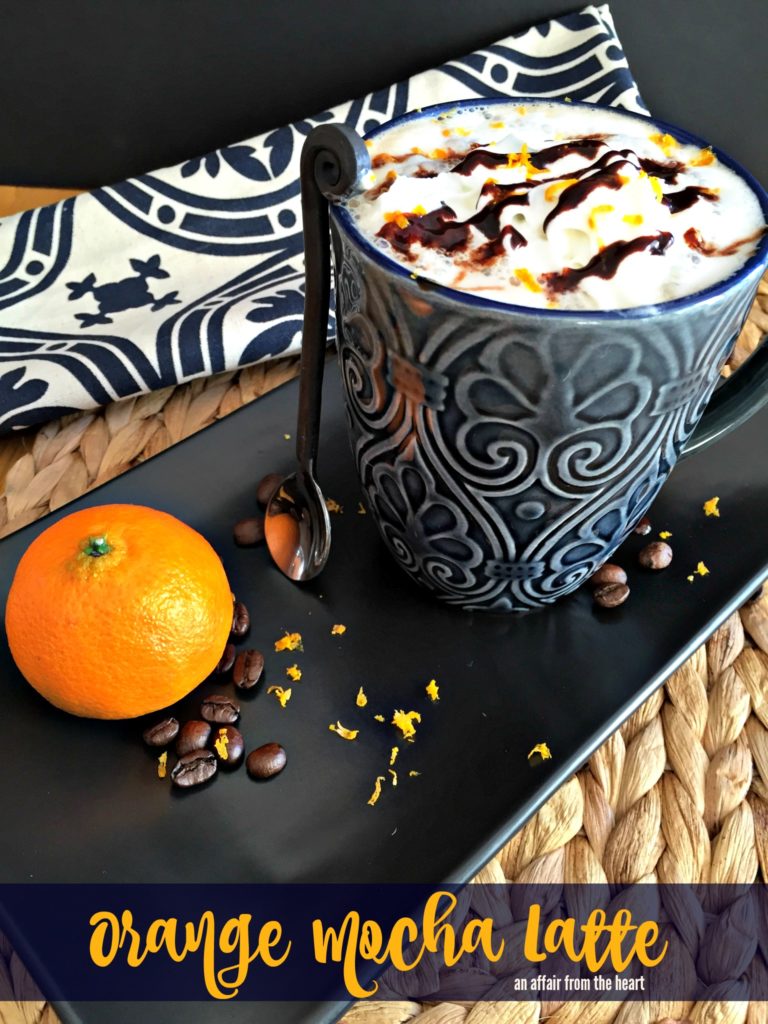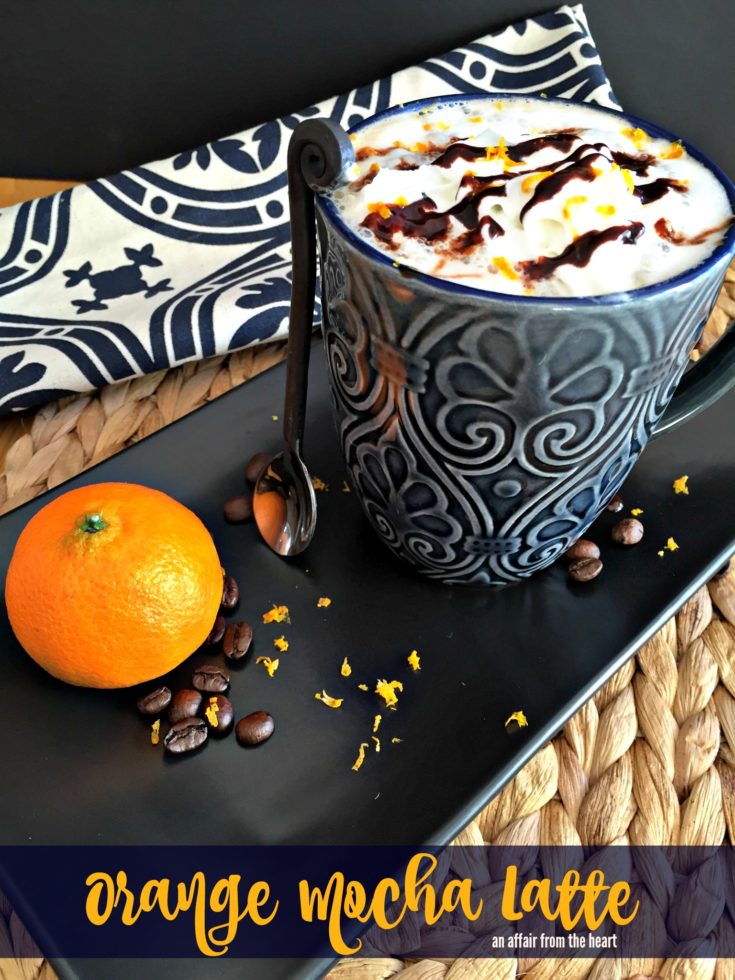 Coffee flavored with orange syrup, frothed with a chocolate milk and topped with whipped cream, chocolate syrup and orange zest.
Ingredients
3 small scoops (3 Tablespoons) coffee, brewed (about 1/2 cup)
2 teaspoon orange syrup
1/2 cup milk
2 Tablespoons chocolate syrup
For garnish: whipped cream, orange zest and chocolate syrup drizzle
Instructions
Using your Ninja Coffee Bar, set the dial to travel mug and specialty brew.
Place 3 "small scoops" coffee into the basket.
Place cup beneath spout and brew.
Stir 2 teaspoons of orange syrup into the coffee.
Fill frother with milk to fill line, add 2 Tablespoons chocolate syrup. Microwave (without lid) for one minute, or until hot. Replace lid and plunge 15 times to froth the milk.
Add milk to cup.
Top with whipped cream, orange zest and chocolate syrup.
Nutrition Information:
Yield:
1
Serving Size:
1
Amount Per Serving:
Calories:

528
Total Fat:

5g
Saturated Fat:

3g
Trans Fat:

0g
Unsaturated Fat:

2g
Cholesterol:

14mg
Sodium:

184mg
Carbohydrates:

117g
Fiber:

3g
Sugar:

74g
Protein:

7g
Nutrition isn't always accurate.
~~~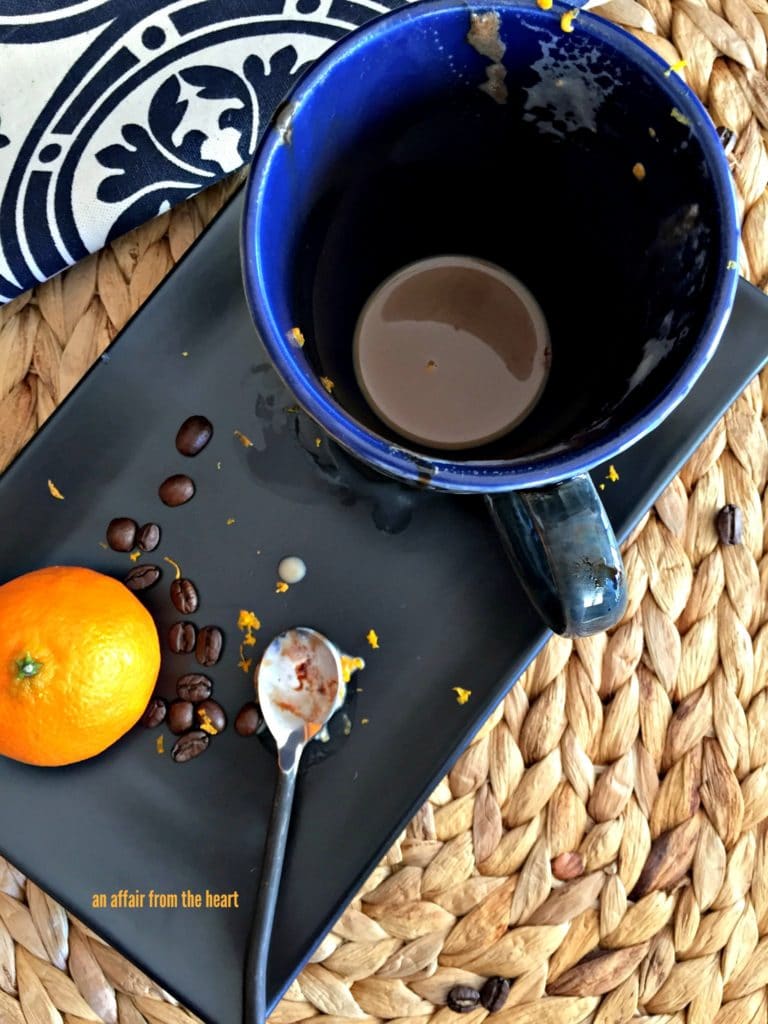 Hey — you have a little whipped cream on your upper lip. 😉
Follow Ninja Coffee Bar on their website and on social media for more great ideas and recipes.