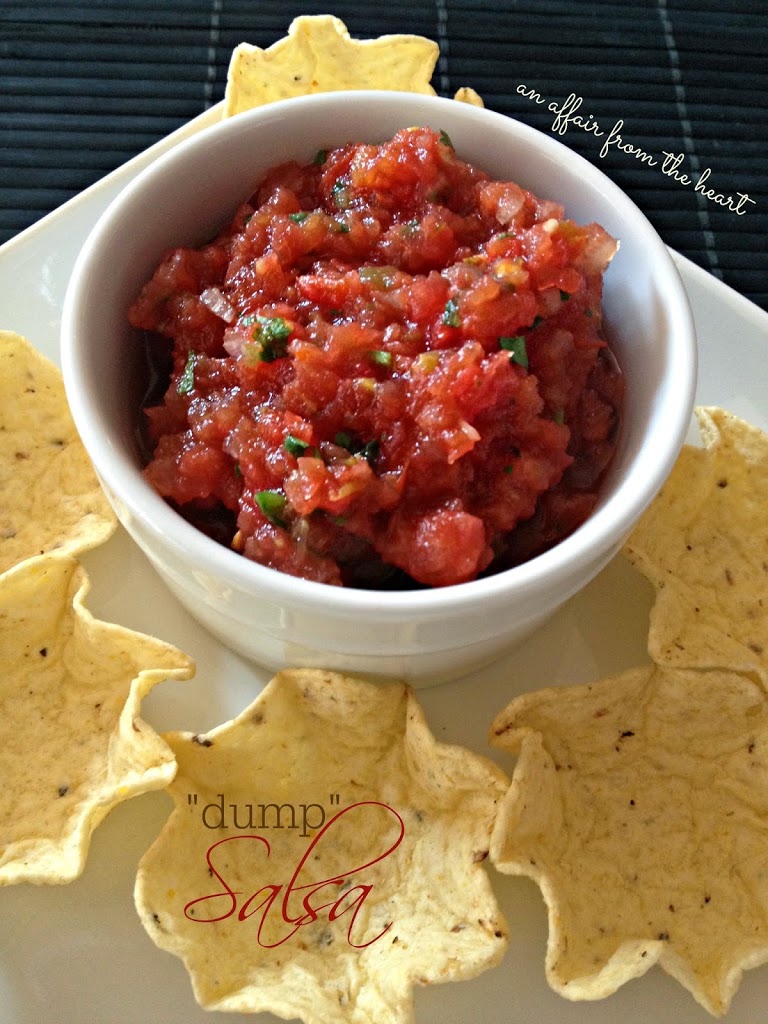 It seems like every time I buy cilantro for a recipe, some of it goes to waste.
I love cilantro, but a little bit goes a long way.
I used to wish the bunches came half their size … that was until I told my friend, Betsy that, and she said, "just make salsa!"
Well, I LOVE to make
Homemade Pico de Gallo
in the summer when all of the veggies are fresh from my garden, but this particular day it was blustery and cold.
She raved about the Pioneer Woman's Salsa made in a food processor, and reminded me that I had even had it at her house one time.
Best part, I have all of the ingredients on hand.
So, because my most popular recipes seem to be the easiest ones, I knew I had to pass on this one!
2 -14.5 ounce cans of diced tomatoes
2 – 10 ounce cans Rotel
1/2 of a large onion, sliced
1 clove minced garlic, or 1 teaspoon garlic puree
1 whole jalapeno, sliced
1/4 teaspoon sugar
1/4 teaspoon salt
1/4 teaspoon cumin
1/2-3/4 cup cilantro, packed into measuring cup, no need to chop
juice of 1 small lime
This makes quite a bit, instead of using my food processor, I used my blender.
Simply dump everything into your large food processor, or blender.
Don't blend it though, use the pulse setting and whir it a few times until bigger ingredients are incorporated.
and Ta-Da!
Grab your chips, because you have SALSA!!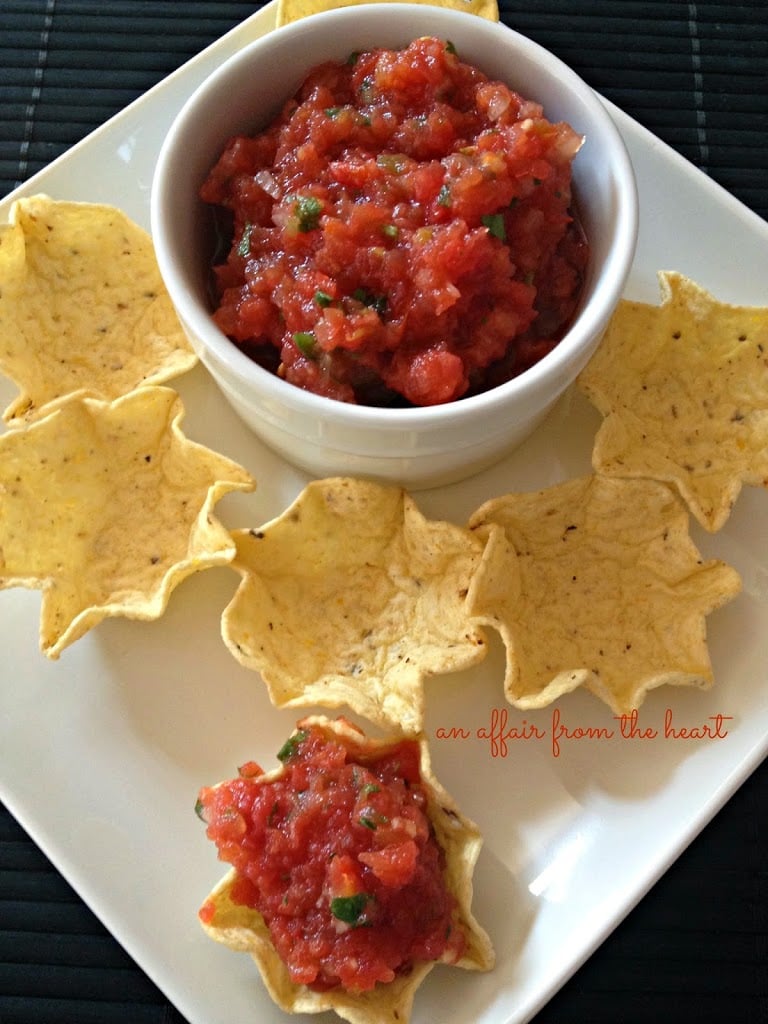 Keep covered in the refrigerator, tastes even better the second day!

If you make this recipe, I'd love to know! Snap a picture, share the photo on social media with the hashtag #AnAffairFromTheHeart – I'd love to see what you made! – Michaela