Delightful Brunch Recipes
As an Amazon Associate and member of other affiliate programs, I earn from qualifying purchases.
Butter Mom up on Mother's Day with a brunch suitable for a Queen!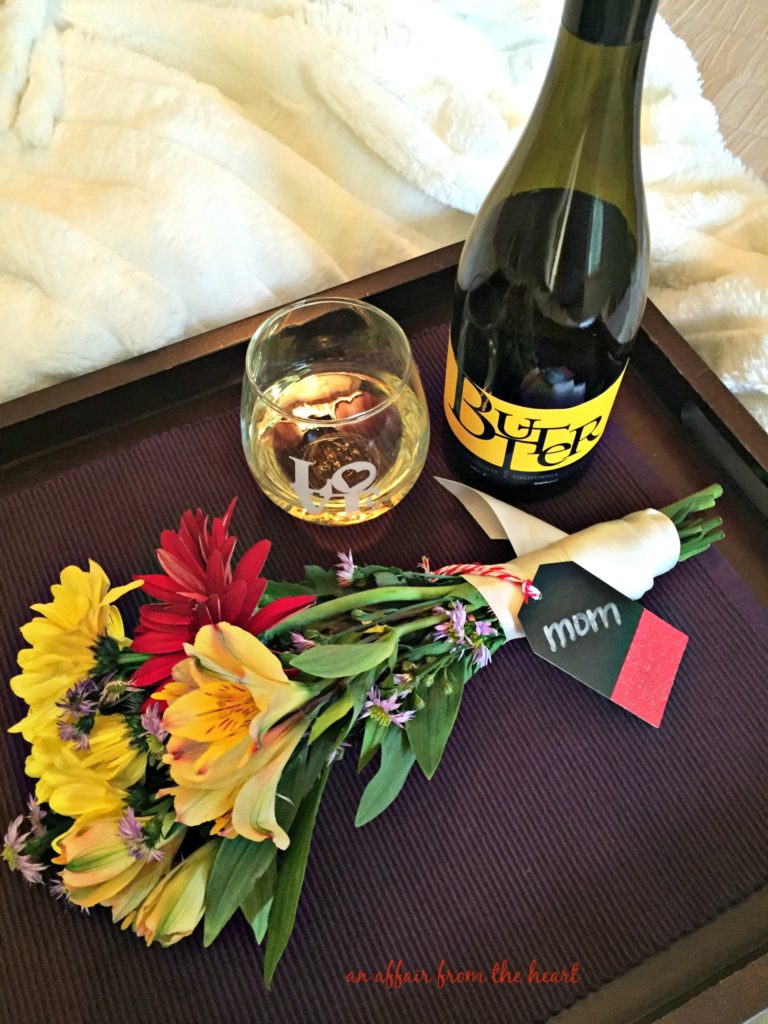 Your Mother. She loves unconditionally and without fail. She does so every day, of every year of her life. Make her Mother's Day perfect with a brunch fit for a queen.
My family treats me like royalty on Mother's Day. They all pitch in and don't let me lift a finger that day, and surround me with love.
I am very blessed to have a husband and children who take Mother's Day seriously like I always have. My Mom, well she means the WORLD to me.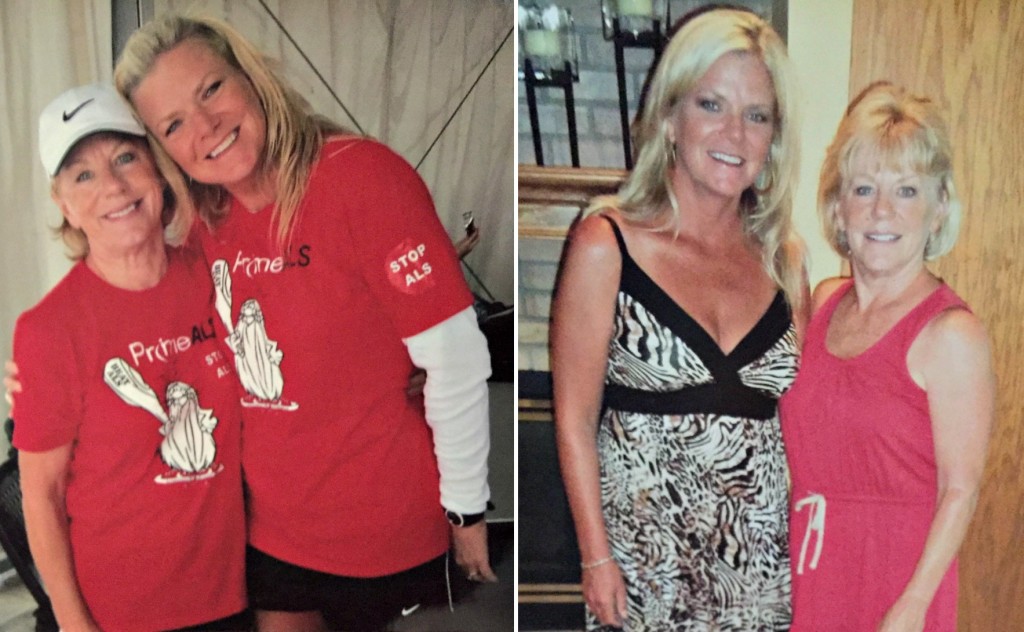 I affectionately call her my "Lil Mama" because …well … LOOK at how tiny she is!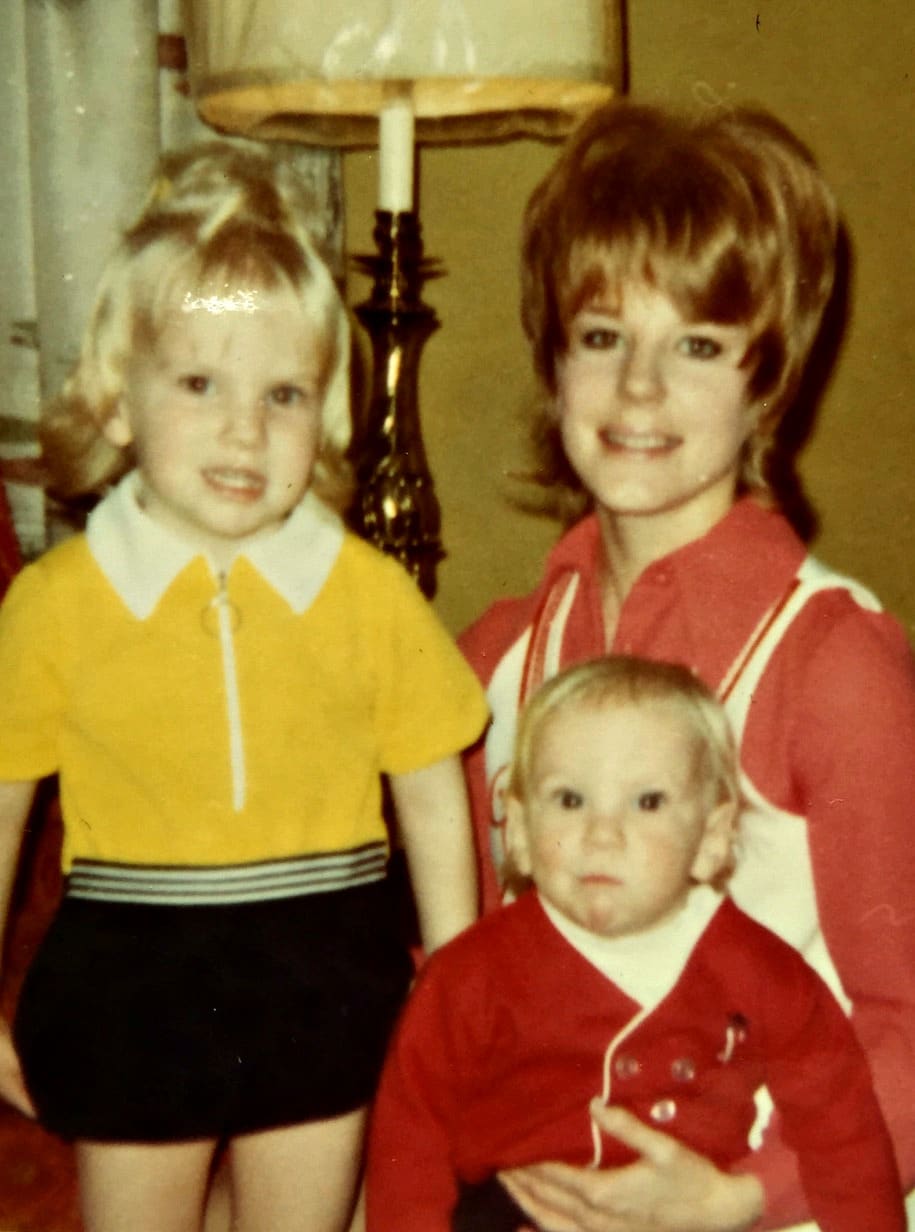 My Mom
My mom has been my very best friend from day one. She has always been there for my brother and me, whether it was s shoulder to cry on or to teach me how to do a cartwheel in the front yard. (yes, my Mom taught me how to cartwheel!)
She taught me to cook, to keep a home, and how to love with my whole heart. She taught me to respect my parents, and not to ever take anything for granted.
We talk on the phone multiple times per day, like clockwork, and I am lost when she is traveling and that gets thrown off.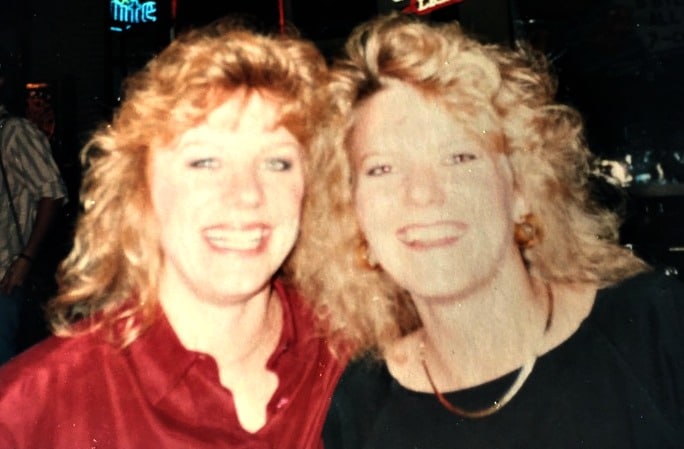 One other thing about my mom? She LOVES to have fun! There is nothing like spending time with her, telling old stories and laughing over a glass of wine.
Just like we did when we recently enjoyed this JaM Cellars Chardonnay. (Moms love wine!)
JaM Cellar Wines
I have been a lover of JaM Cellar Wines since discovering their JAM Cabernet at one of our favorite restaurants here in Omaha a couple of years ago. My husband and I began our hunt to get our hands on some for home, and I popped over to their website to read more. Be sure to check out JaM Cellars Wine Finder to find a store near you!
JaM is actually short for John and Michele, second-generation vintners who own and run JaM Cellars. They have a passion and gift for making exceptional quality wines that everyone can enjoy.
JaM Cellars carry three wines: TOAST Sparkling, BUTTER Chardonnay and JAM Cabernet. (how clever are the names!?!) We have tried them all!
Springtime usually has me craving the crisp lighter white wine, and this Butter wine melts in your mouth, it's truly Butter-licious .
It's 100% Chardonnay, grown in sunny California spots with just the right touch of cool from the coast. JaM Cellars cold ferments the grapes to create a rich, creamy texture that complements the juicy, ripe notes of stone fruits and baked lemons.
Aging in a proprietary blend of oak adds a long, lovely vanilla finish that leaves you wanting more.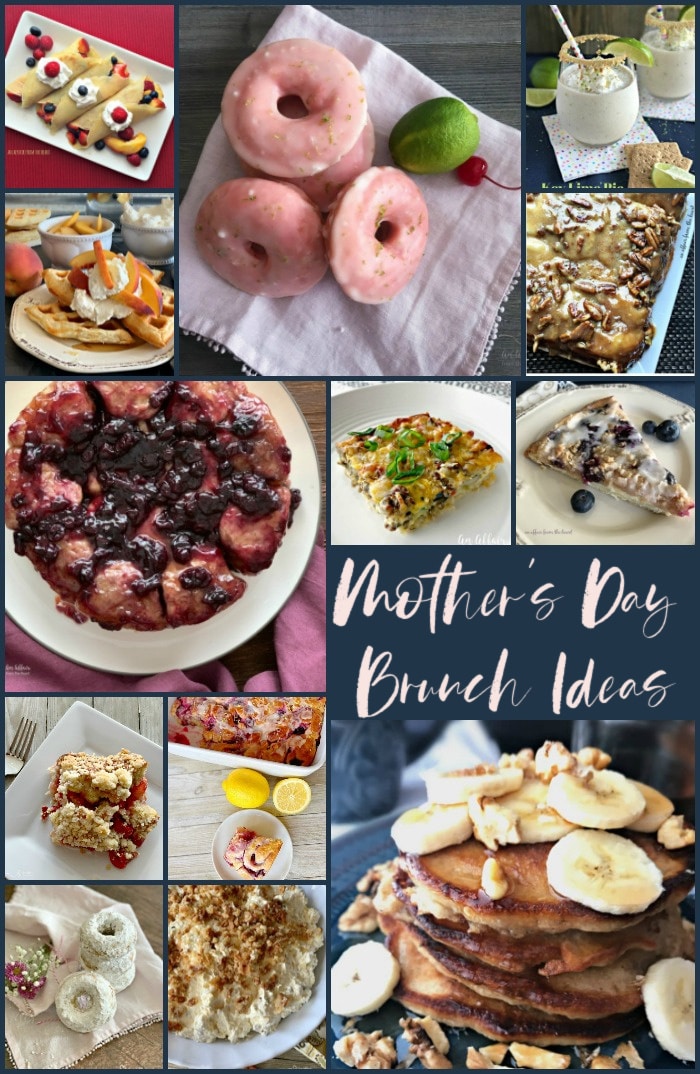 Love it? Pin it!
Don't forget where you found this wide array of brunch recipes!! Pin them for later, and you'll always be updated when new ones come out!
Everything is Better with Butter
As we all know, everything's better with Butter!
So, tell your kids that Mom Wants Butter this Mother's Day, or grab your Mom, pour two glasses and toast to all she has done for you.
Heck … you could even make a beautiful brunch in her honor!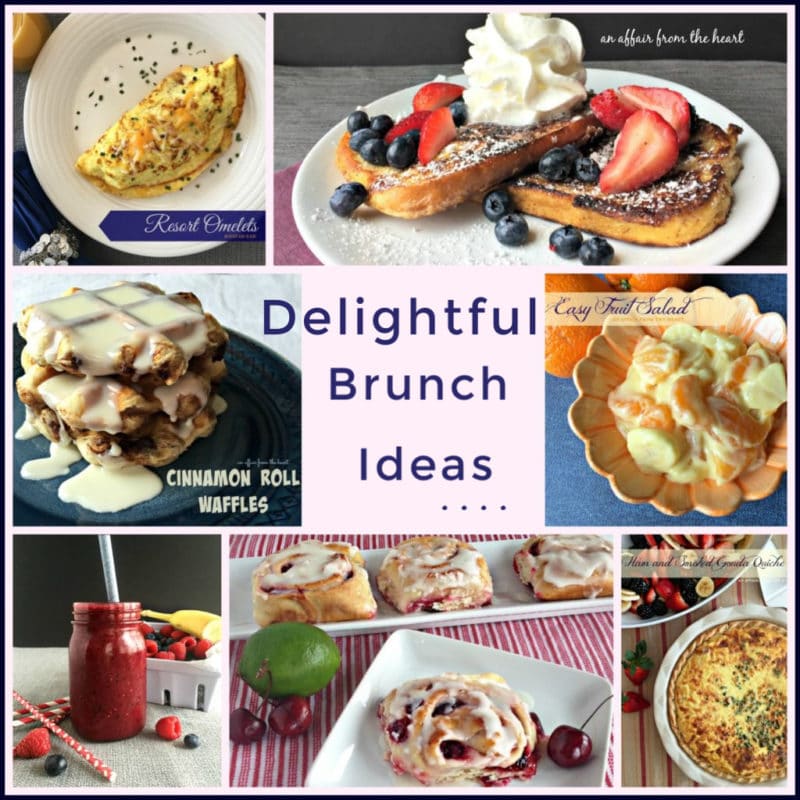 Delightful Delicious Brunch Recipes
Delightful Brunch Recipes that are worthy of Mom. Daddies and kids — get in the kitchen and make Mom a brunch worthy of her goodness.
I handpicked some of my favorite brunch/breakfast recipes to share with you today.
You can see more breakfast/brunch recipes, smoothie recipes, and fruit salad recipes right here on my blog.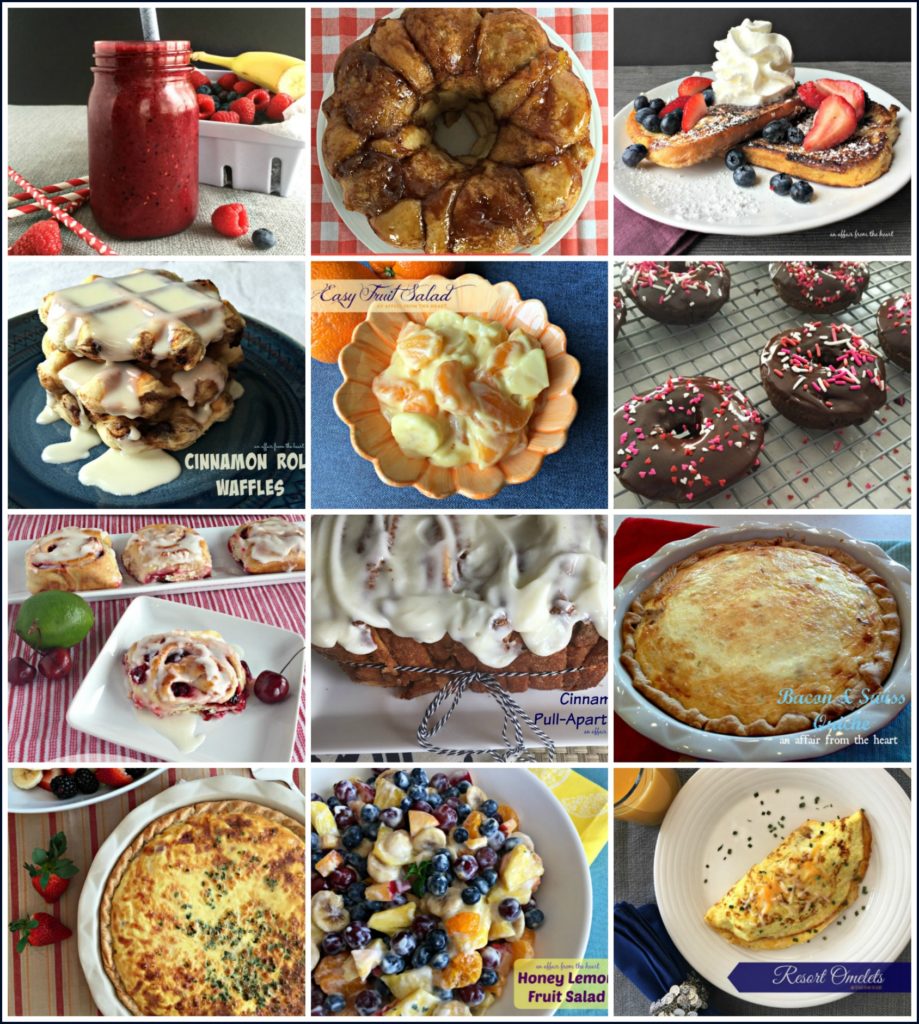 Pictured above
Banana Berry Green Tea Smoothie, Apple Monkey Bread, and Uncle B's French Toast, Cinnamon Roll Waffles, Easy Fruit Salad, and Double Chocolate Baked Donuts, Cherry Limeade Sweet Rolls, Cinnamon Pull-Apart Bread, and Bacon & Swiss Quiche Ham & Smoked Gouda Quiche, Honey Lemon Fruit Salad and Resort Omelets.
Brunch Recipes Pictured Above
Puffles (Puff Pastry Waffles), Powdered Sugar Donuts, Cherry Filled Coffee Cake, Cherry Limeade Baked Donuts, Sausage Crescent Breakfast Bake, Banana Bread Pancakes, Key Lime Pie Smoothie, Blueberry Dessert Pizza, Lemon Blueberry Sweet Rolls, Pineapple Pretzel Fluff, Ice Cream Sticky Rolls, Sweet Crepes with Summer Fruits, and Upside Down Blueberry Sweet Rolls.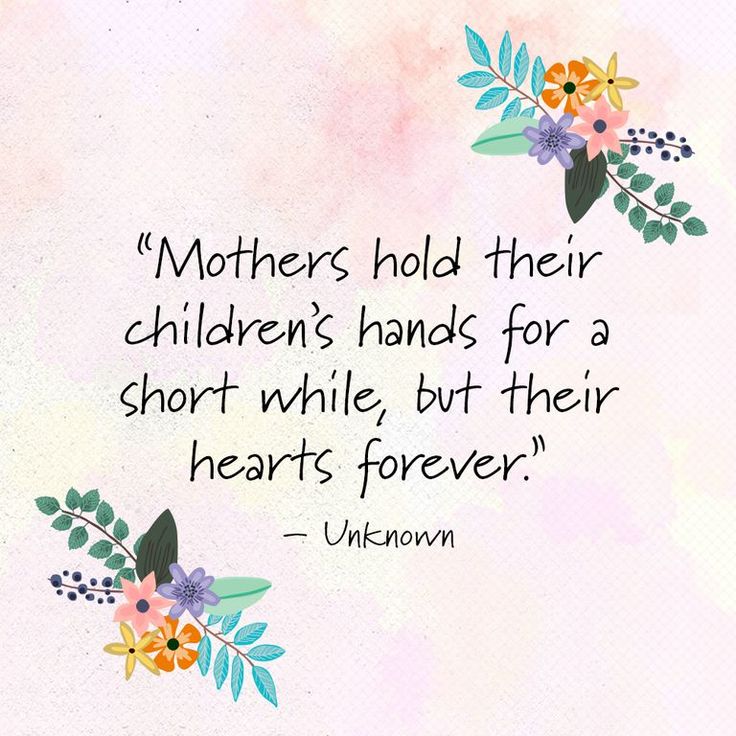 Cheers to all of the Mothers out there!
We know that sometimes it's a thankless job (heck…sometimes it's the reason we drink! 😉 )
but in the end, there isn't anything like the relationship between Mother and Child, and we are blessed to have been given the honor.
Happy Mother's Day!

I was selected for this opportunity as a member of Clever Girls and the content and opinions expressed here are all my own.