Cherry Limeade Baked Donuts
As an Amazon Associate and member of other affiliate programs, I earn from qualifying purchases.
Baked glazed cherry limeade donuts reminiscent of that age old drink, the Cherry Limeade!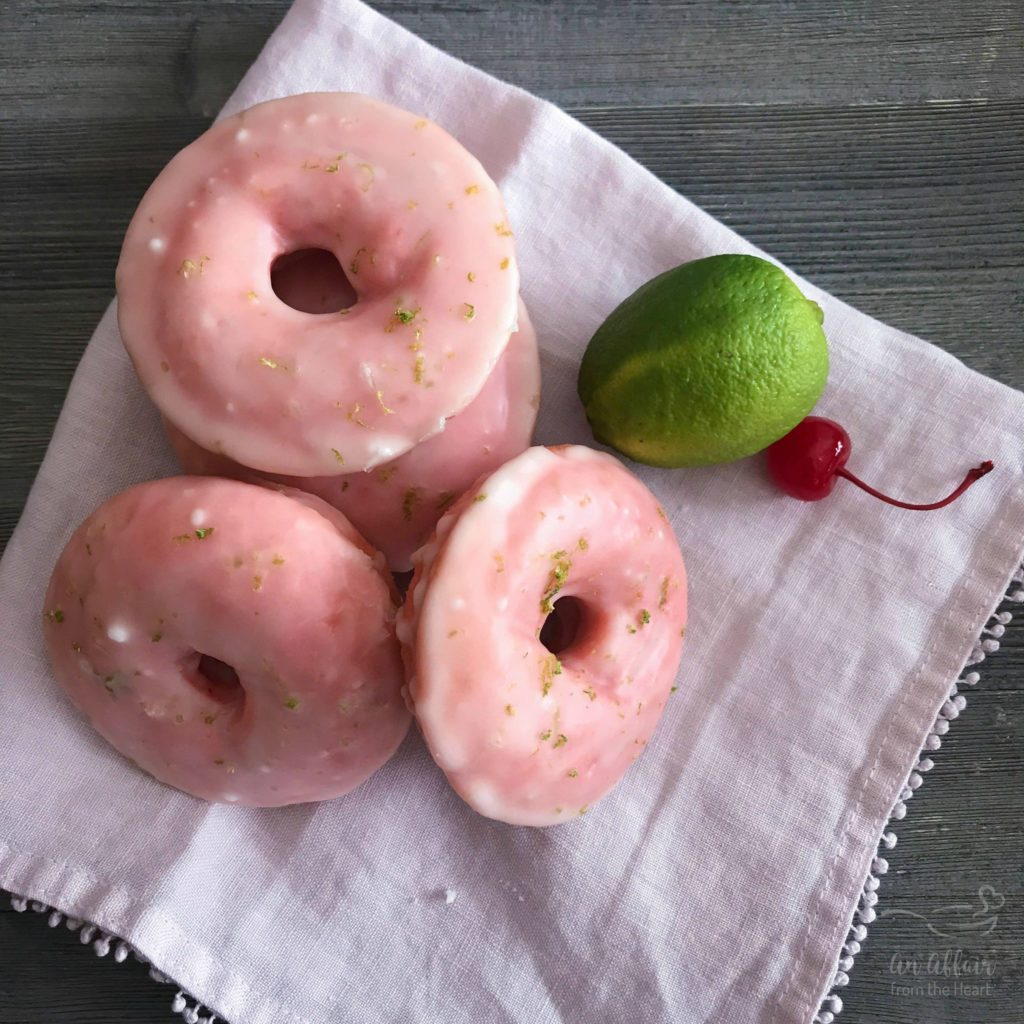 These baked, not fried, fluffy pink cherry cake donuts, are then dunked in a slightly tart lime glaze, making them reminiscent of that favorite summertime drink, the Cherry Limeade. They make a fantastic breakfast, brunch or anytime snack.
Spring has FINALLY shown it's beautiful face. The birds are singing the grass is green and the flowers are in bloom. FINALLY. It has been a terribly long winter, hasn't it? May is welcomed with open arms!
This recipe post was sponsored by Family Fare Supermarkets, however, all thoughts and opinions are my very own.
May is always a busy month for us. There is always something to do in the yard, school is wrapping up, and there are lots of graduation parties to attend. The middle of the month gives us Moms a day to be pampered, and then we round off the month with Memorial Day, and summer arrives! Ah, summer, how you've been missed.
I don't know about you, but one of our guilty pleasures in the summer are trips to get slushies or shaved ice. My favorite flavor of all time? Cherry Limeade. Recently I decided to make them at home, and now we won't even need to leave the comfort of our own back yard to enjoy them. When I was experimenting with the recipe for the Cherry Limeades, an idea popped into my brain. That flavor would be outstanding in a donut! The wheels began turning, and I experimented with a couple of different recipes. I wasn't happy with any of them, so I decided why not go with something that always works for me. My Baked Lemon Glazed Donuts. I tweaked the recipe to make these cherry limeade donuts, and my, oh, my! Was I happy that I did!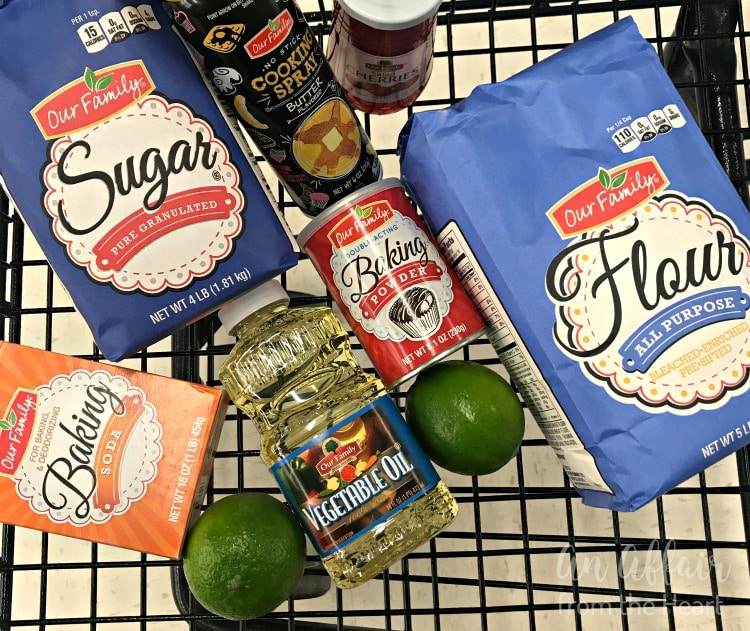 I have recipes that pop into my head and demand that I get in the kitchen like right now all of the time. That's when I am always extra grateful my Family Fare Supermarket is always so close. It's like my home away from home some weeks! I popped in and grabbed everything I needed to get to work on my recipe. If you don't buy store brand, you really should consider looking at the savings. When it's an option for me, I always choose to buy Family Fare's "Our Family" brand. All of those differences in price between their brand, and name brand add up quickly!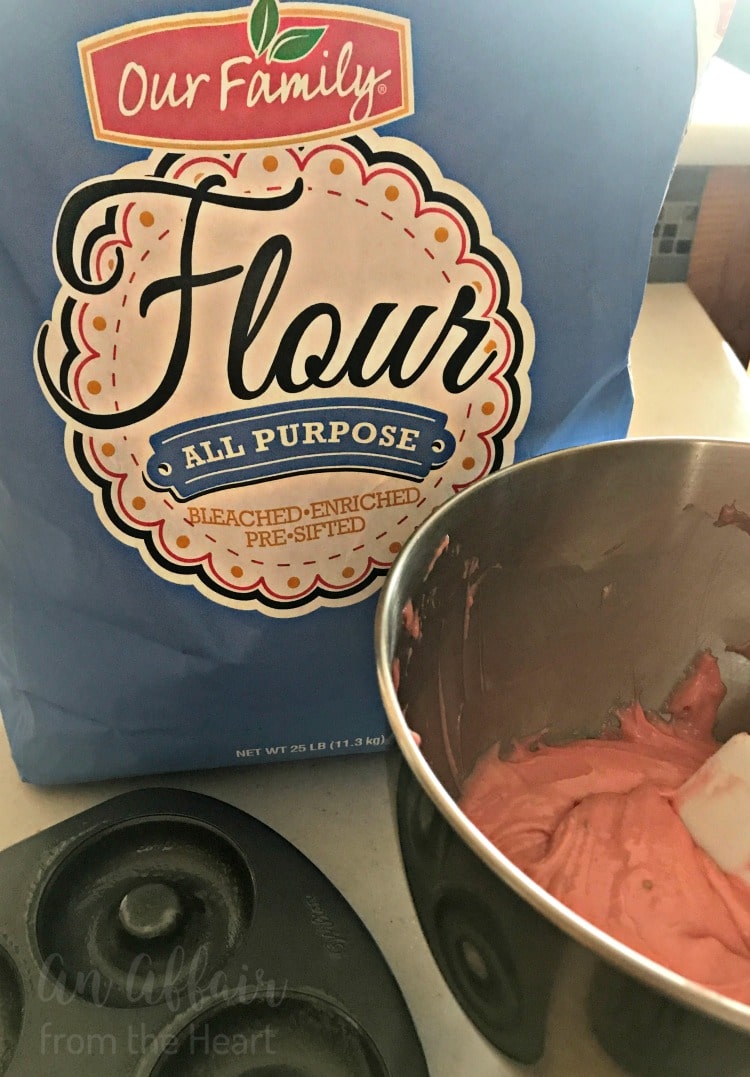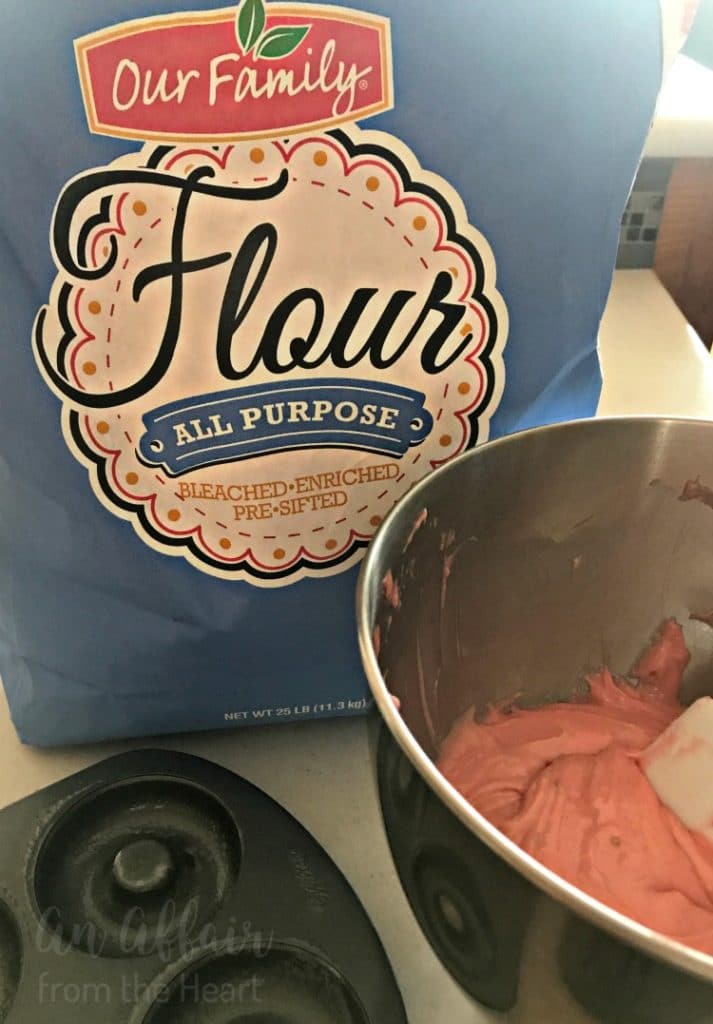 Just for fun, I thought I would snap a quick photo of how I buy flour! Twenty-Five pounds at a time!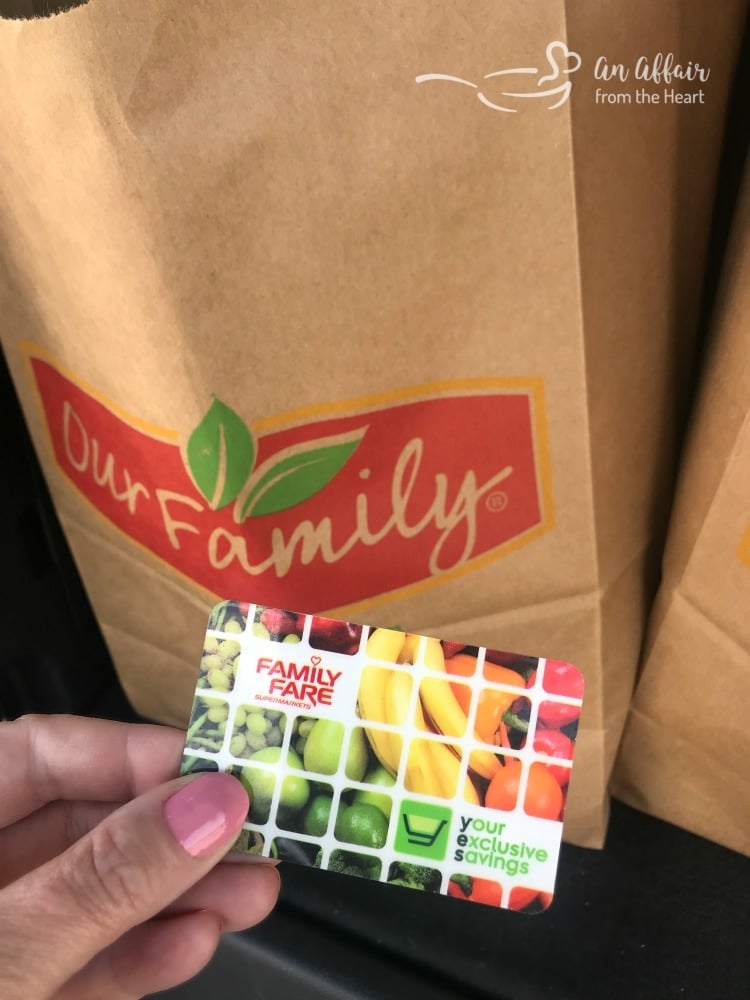 Family Fares YES Rewards Plan saves you even more, plus gives you fuel rewards for discounts on gas, too!
What you'll need for this recipe: flour, both granulated and powdered sugar, eggs, baking soda, baking powder, salt, vegetable oil, sour cream, pink food coloring, a couple of limes, some cherry flavored extract ( I use LorAnn Oil) and a donut baking pan. You can find the LorAnn Oils and the donut baking pan where Wilton Baking Supplies are sold, or on here for the cherry extract oil and here for the pan on Amazon. If you choose to use another cherry extract, you may need to adjust the amount, as the LorAnn Oils are super concentrated and it doesn't take much to get a whole lot of flavor.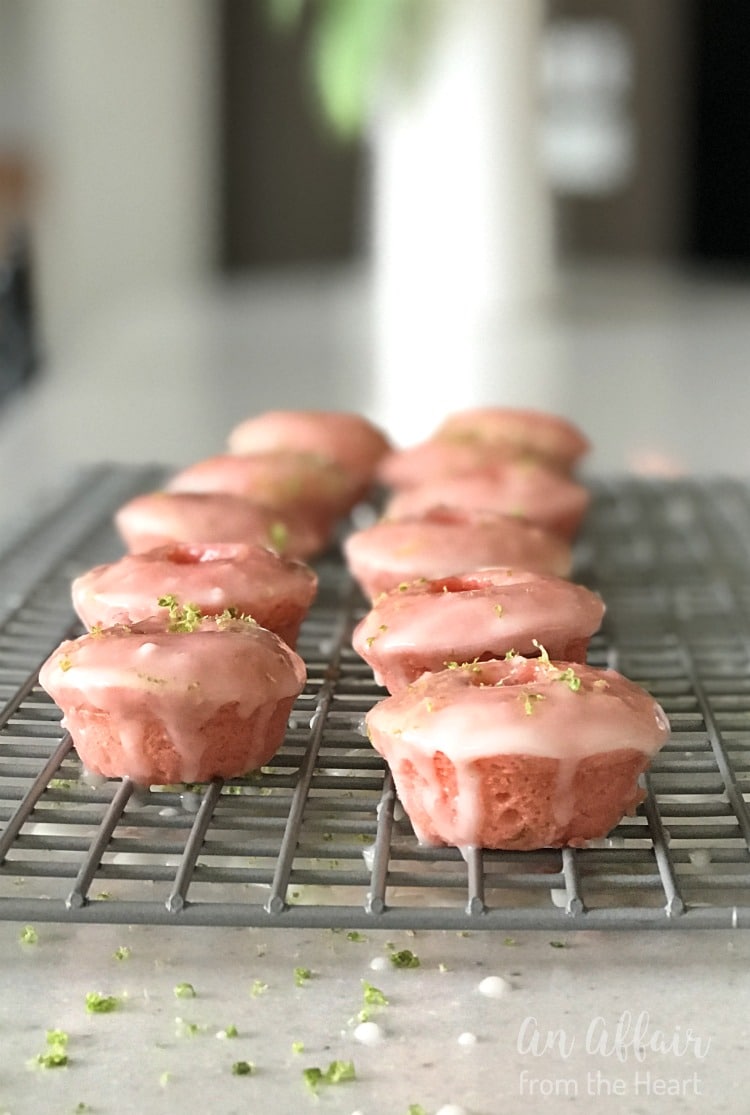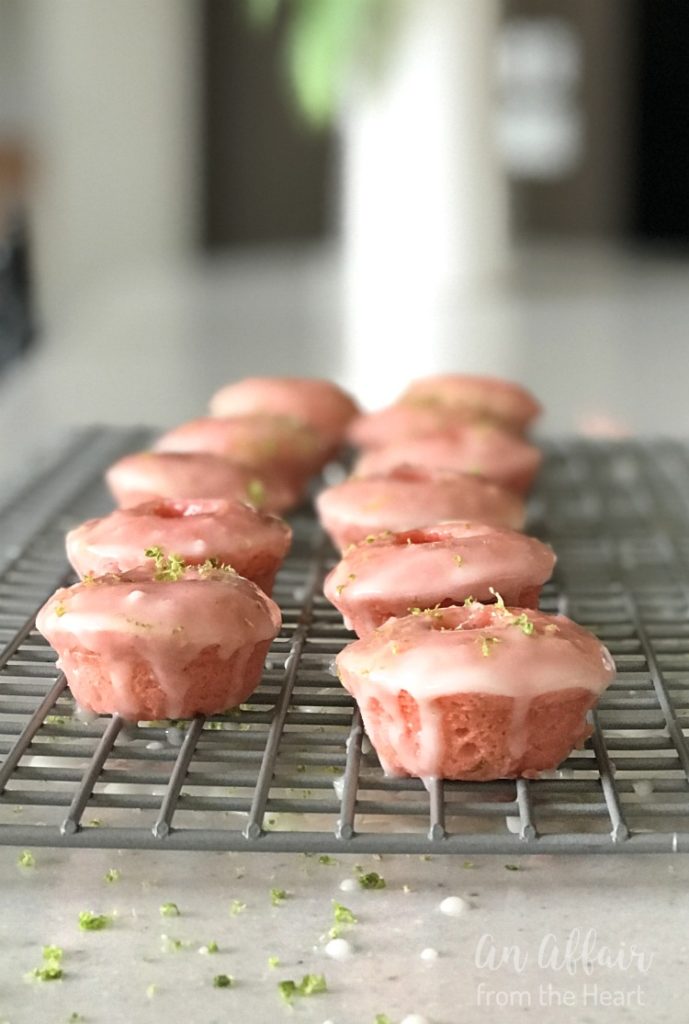 The donuts are super easy to make, and would be a really fun activity to do with children. After they bake up, I double dunk them in the glaze, and give them a little dusting of fresh lime zest. I was recently gifted a mini donut baking pan, and I made some little ones, too. I love the colors, don't you? I think they would be perfect for Mother's Day, whether as an activity with the kiddos, or a fun thing to make for mom. Any Mom would love these pretty pink donuts on Mother's Day, right?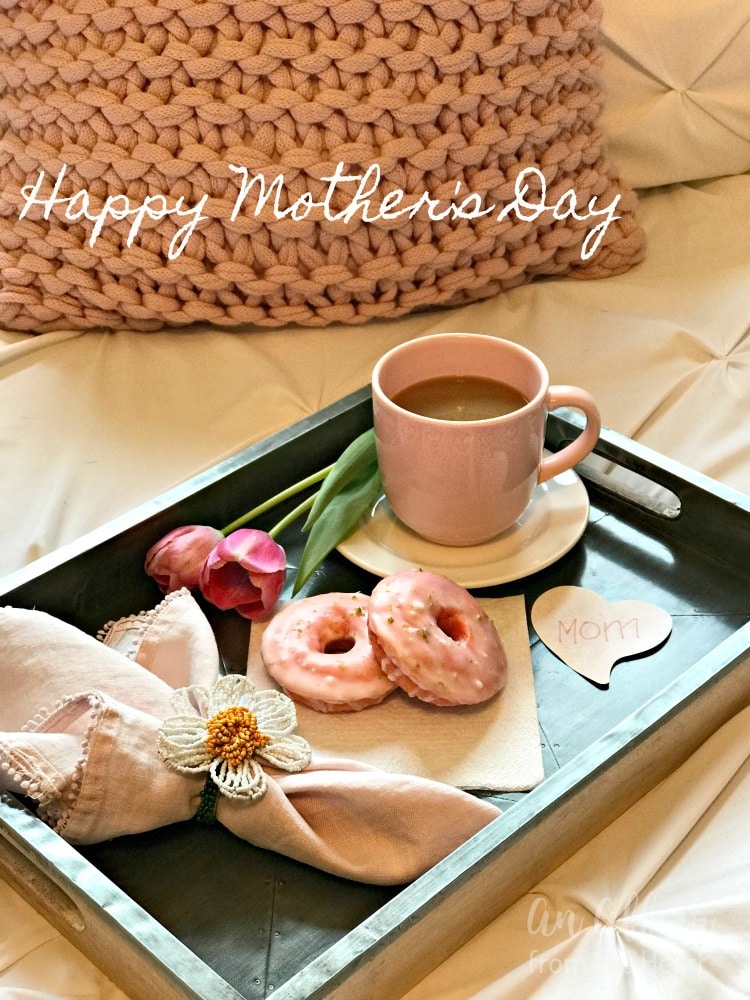 On Saturday, May 12th, 2018, Your local Family Fare is hosting a kids' event. Children can create their own Mother's Day cards using the provided supplies and templated cards available in each store. In addition to that there will be all sorts of in-store special on things like Steak and Seafood Dinners, Mother's Day cards, balloons, flowers and wine. From start to finish, Family Fare wants to help make Mother's Day the best it can be.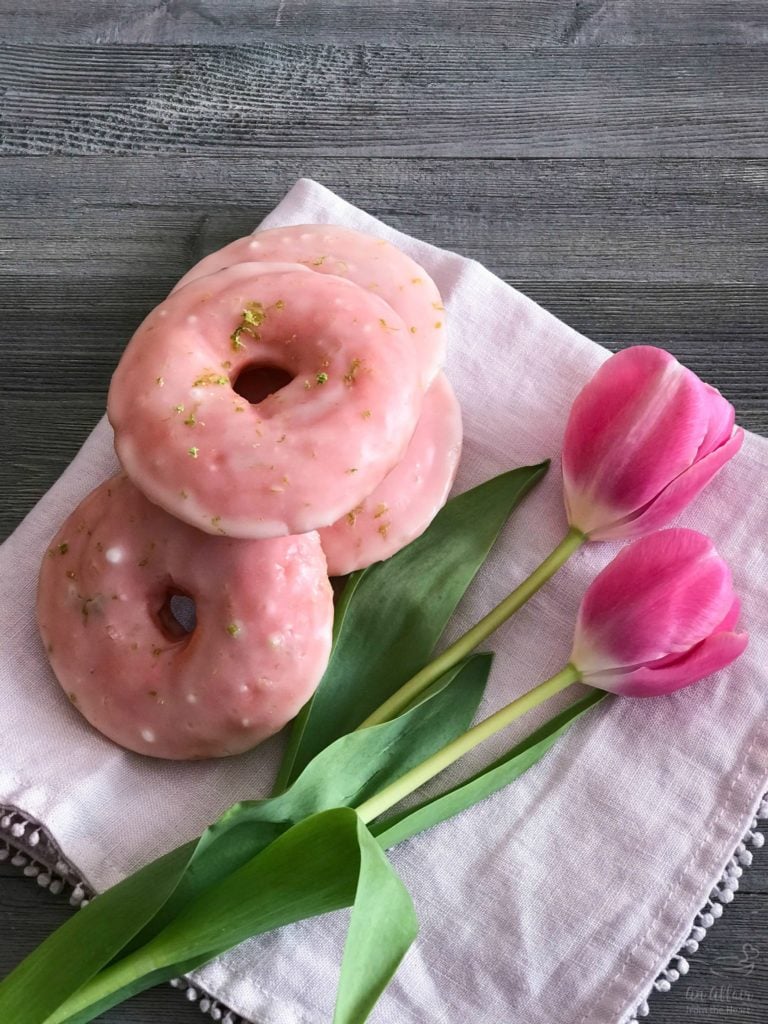 Once you make these tasty Cherry Limeade Donuts, you will want to try your hand at other donut flavors, right? I have a few available right here on my website, from a Banana Donut dusted with spiced sugar, to a Double Chocolate baked donut that will blow your mind. Both of these, as well as my Lemon Glazed Donuts and Glazed Pumpkin Donuts, will keep your new donut pan happy in your kitchen!
However you decide to spend Mother's Day, I hope it's special in every way. Indulge a little, you deserve it!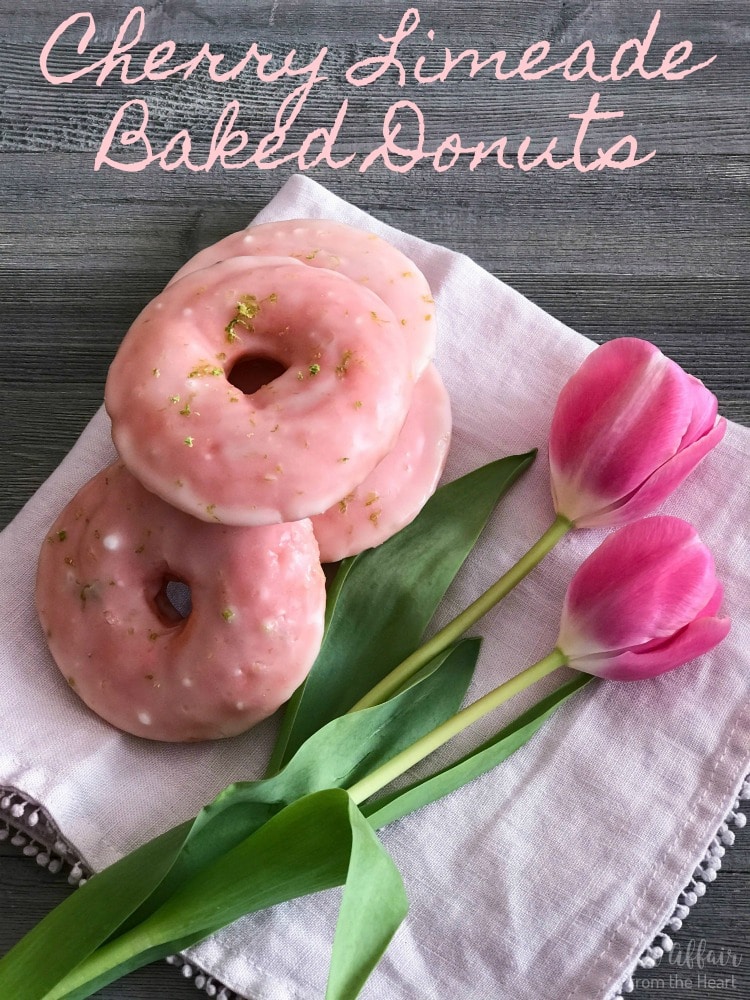 Yield: 10 donuts
Cherry Limeade Baked Donuts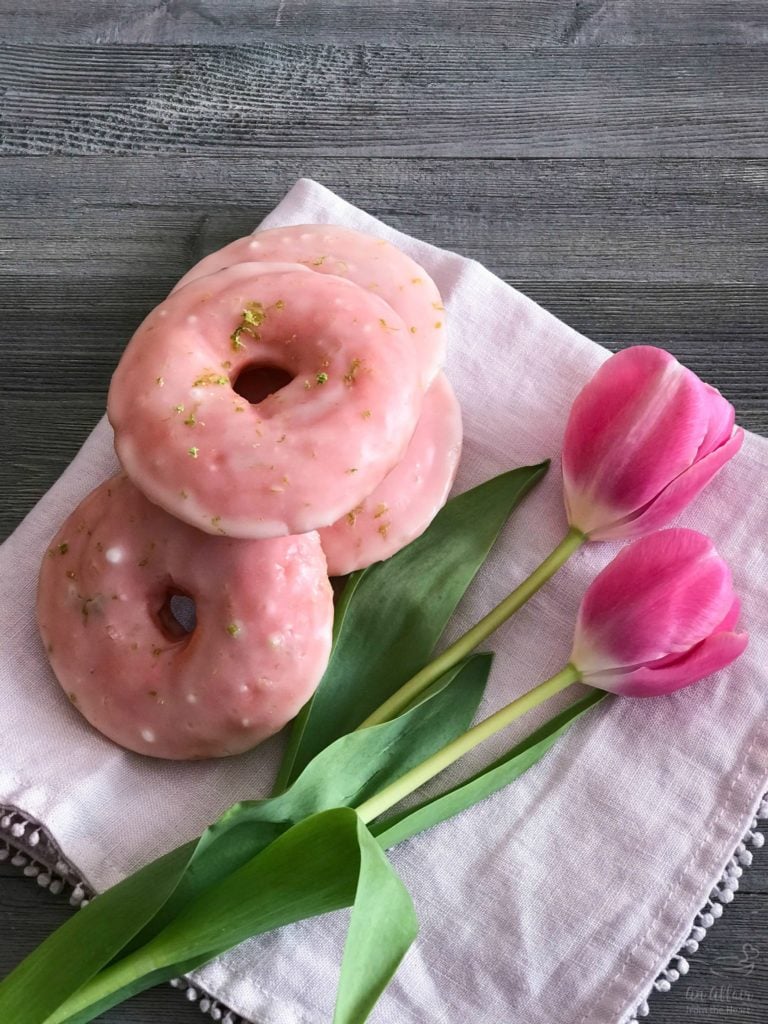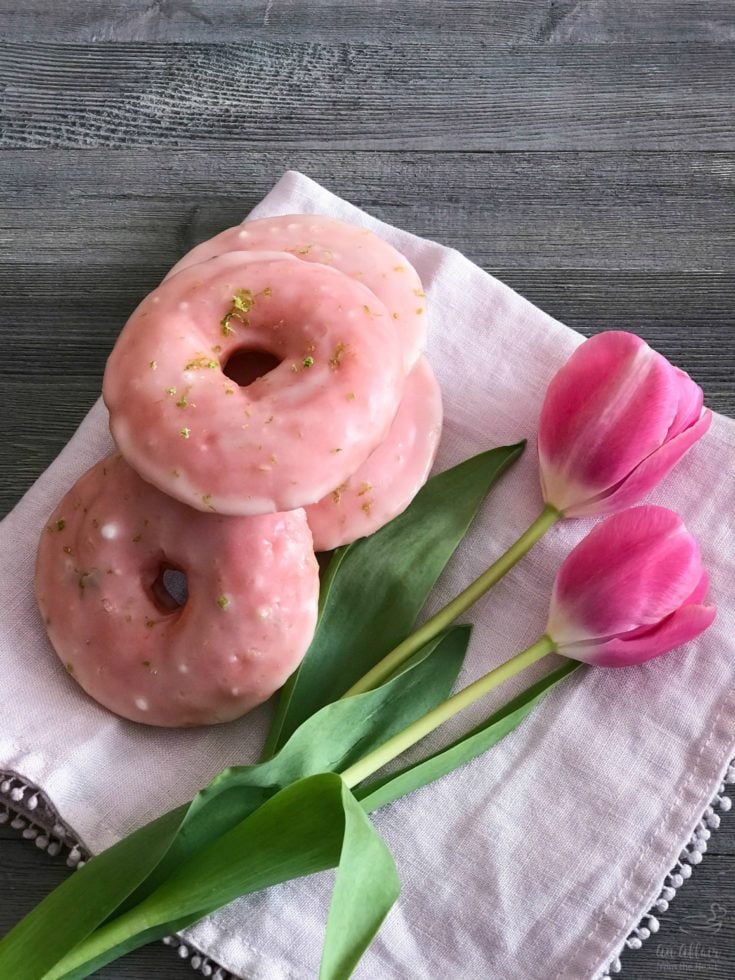 These baked, not fried, fluffy pink cherry cake donuts, are then dunked in a slightly tart lime glaze, making them reminiscent of that favorite summertime drink, the Cherry Limeade. They make a fantastic breakfast, brunch or anytime snack.
Ingredients
To Make the Donuts:
1 large egg
3/4 cup [i]Our Family[/i] sugar
1 cup [i]Our Family[/i] sour cream
1/4 cup [i]Our Family[/i] vegetable oil
1 Tablespoon lime zest
2 teaspoons Cherry LorAnn Oil
Pink food coloring, optional, as much as needed for desired color
1 1/4 cups flour
1/2 teaspoon [i]Our Family[/i] baking powder
1/2 teaspoon [i]Our Family[/i] baking soda
1/4 teaspoon salt
To Make the Glaze:
1 1/2 cups [i]Our Family[/i] powdered sugar
5 Tablespoons fresh lime juice
1 Tablespoon lime zest
Instructions
Make the Donuts - Preheat oven to 350 degrees. Spray one 6-count donut pan with non-stick cooking spray, Set aside.
In the bowl of your mixer combine the sour cream, eggs, sugar, oil, lime zest and cherry extract.
Fold in flour, baking powder, baking soda, and salt, mix until incorporated. Add in food coloring until you achieve your desired color.
Fill donut pan, and bake for about 13 to 15 minutes. They will be springy to the touch.
Prepare Lime Glaze In a small bowl, add powdered sugar and slowly drizzle in the lime juice while whisking until smooth and combined. You may not need ALL of the juice. Quit adding when you get your desired consistency. Don't worry, if it gets too thin, add more sugar until you're happy with it.
When donuts are hot, remove them from the pan, when you are able to touch them, dunk the top in the glaze and let them dry/cool on a wire rack. (I like to double dunk mine!!) Top with fresh lime zest.
Spray and fill pan up one more time, repeating all of the steps. Makes 10 donuts. (if glaze begins to harden in between batches, simply pop it in the microwave for a few seconds and give it a stir)
Best eaten when fresh. Store in an airtight container up to 4 days.
Nutrition Information:
Yield:
10
Serving Size:
1
Amount Per Serving:
Calories:

295
Total Fat:

12g
Saturated Fat:

3g
Trans Fat:

0g
Unsaturated Fat:

8g
Cholesterol:

32mg
Sodium:

155mg
Carbohydrates:

45g
Fiber:

1g
Sugar:

32g
Protein:

3g
Nutrition isn't always accurate.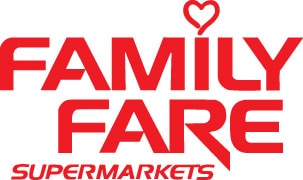 Visit Family Fare online to find other recipes, store locations and specials.